With all the info out there, it is hard to know what the best vegan, cruelty-free and clean skincare products are. But our guest today is an industry expert and is sharing all the info we need to choose the best products!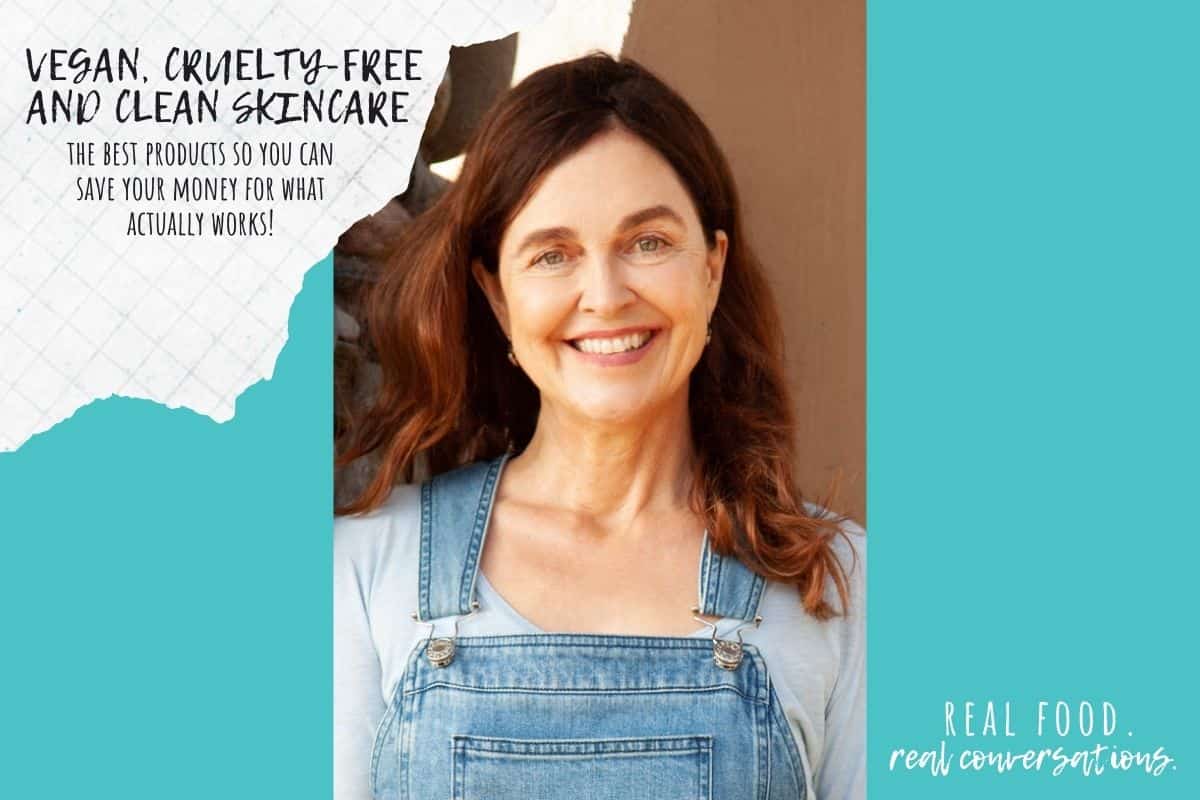 Taking care of our skin is so important. It's the largest organ we have! And nothing feels better than high quality products that are good for your body and actually work. Which is why I always turn to OSEA Malibu for all my skin care needs!
Use my link above and code veggies10 for 10% off your first order!
Podcast: Play in new window | Download | Embed

Subscribe now! Apple Podcasts | Google Podcasts | iHeartRadio | Stitcher | TuneIn | Deezer | RSS | More
OSEA began in Jenefer's kitchen sink after a decade working as Spa Director at the historic Murrieta Hot Springs. Paired with her training in various healing modalities including Polarity Therapy, Acupressure, Shiatsu and Biodynamic Craniosacral Therapy, Jenefer was a thought leader in the burgeoning wellness space.
Her desire to create active, vegan and clean skincare was revolutionary and what began as a personal passion soon evolved into a fully-fledged beauty brand, manifesting the seed of her idea into reality.
What Does Clean Mean in Skincare?
The term clean skincare doesn't have one set definition because it is not regulated by the government, so it is up to each brand to define what clean skincare means to them.
In general, clean skincare uses products that are from the earth, sustainable and do not contain synthetic chemicals. They are often also vegan and cruelty-free.
OSEA products focus on marine based elements. Most of their products are seaweed based.
What Is the Difference Between Vegan and Cruelty-Free?
When you look at a clean skincare brand, you often also see the labels vegan and cruelty-free. While these most often, and should, go hand in hand, they don't mean the same thing.
Vegan means that they do not contain any animal products in the product itself. While cruelty-free means that the products are not tested on animals.
Products can be cruelty-free but not vegan. But vegan products are also cruelty-free because vegan means that no animals were used at any point in making the product.
Are Vegan, Cruelty-Free and Clean Skincare Products Best?
Everyone has their own opinion on what products they believe are best. But over here, we focus on vegan, cruelty-free and clean skincare brands. They are more sustainable than those that use synthetic chemicals because they use ingredients from the earth.
Typically, clean skincare tends to give people less of a reaction when using them. This is mostly because they don't contain synthetic chemicals and focus on earth based ingredients, however someone can react to ingredients from the earth as well.
Reducing synthetically derived chemicals also makes it so that products can work with so many different skin types. Often times a person who thinks they have sensitive skin finds out it was just the chemicals they were reacting to and their skin is not that sensitive.
Also, clean skincare tends to have sustainable packaging which is also another way to help the earth. OSEA for example packages their products in glass packaging.
A vegan plant-based life is overall the most sustainable way for us to live, there is so much to choose from when it comes from earth!
Ingredients in Clean Skincare Products
Most clean skincare brands use ingredients from the earth.
OSEA stands for Ocean, Sun, Earth and Atmosphere. But they mostly focus on marine based ingredients. Most of their products use seaweed as a base, and some use essential oils.
Seaweed is rich in antioxidants, vitamins and minerals that are all amazing for your skin.
Essential oils are another main ingredient used for clean skincare. They come from plants and capture the plants scent.
How Do I Get a Clean Skincare Routine?
First you need to find a product you love. OSEA is my go to!
You also need to be consistent. You can't make progress on anything until you establish a good consistency.
It's important to reevaluate your skin often because things change. Your skin responds to the environment and a good skincare line will have a variety of products to meet your changing needs.
If you see a difference in your skin, then change up the products.
You can head to the OSEA website and take their skin care quiz to find the products best for you!
What Are the Best Skin Care Products?
I have SO many OSEA products that I love. Here are some of my favorite (that Jenefer happens to love too!):
Seabiotic Water Cream- My skin adores this. I use it all the time for the best moisture ever. It is next wave hydration, nutrient rich and microbiome friendly.
Undaria Algae Body Oil- This oil is made by first starting with soaked undaria algae in botanical oils and the seaweed infuses into it and actually turns it green. After that the seaweed is filtered out and essential oils are added in. I find that this is not at all super oily and my skin soaks it up so fast. The scent is amazing.
Undaria Algae Body butter- This is a product inspired by the the oil but it has been made into a body butter.
Salts of the Earth Body Scrub- Hands down the best body scrub. It is hydrating, has a mild spa like scent and makes your skin so soft.
Vitamin C Enzyme Polish- This is the perfect way to keep skin exfoliated without damaging it. It keeps your skin glowing!
Essential Corrective Complex- This is my go to spot treatment for breakouts. It doesn't dry your skin but helps clear it up. Perfect for teens too!
Don't forget to head to the OSEA website to take their skin care quiz to find the products best for you!