This is a sponsored conversation written by me on behalf of So Delicious Dairy Free. The opinions and text are all mine.
Anyone else not a coffee drinker but crave a cup of hot soothing goodness on those chilly days? Well, fall is quickly approaching and the time has come to move away from cold smoothies. (Cue tears.) So I teamed up with So Delicious Dairy Free  and created this hot pumpkin spice drink for all of us non coffee drinking people out there. (Cue jump for joy.) Easy, quick, plant-based and so tasty! Start or end your day with the perfect vegan fall treat, heck why not both?!
I know, it's weird. People ask me ALL of the time how I get through my days with three young kids. The truth is I can't drink coffee, I am super caffeine intolerant. I have loads of energy naturally and if I add coffee to the mix it is not a pretty scene. Imagine if the Energizer Bunny were to have a baby with the Tasmanian Devil from Looney Tunes. Yeah, not good. I always feel left out when fall begins and all the cozy warm pumpkin spice lattes emerge. So this year I took matters into my own hands and created the "unlatte!" This plant-based hot pumpkin spice drink is perfect for me and all my non coffee drinking friends out there!
Thank goodness for Target and their large availability of plant-based coffee creamers. And low and behold, when I arrived at the creamer section, there was a sale! Double score. Not only that, but if you download the Cartwheel for Target app, you can take advantage of their 20% off deal for all So Delicious Dairy Free creamers (along with a few other brands), until October 22! Stock up people, because you are going to want this coffee free pumpkin spice beverage!
5 reasons why you need this pumpkin spice drink in your life:
It's fall.
Pumpkin spice is amazing (ignore all the haters).
There is nothing more soothing than getting cozy with a hot drink.
It has caramel.
Pumpkin spice is amazing (did I say that?).
One warning comes with this amazing fall creation, watch your glass. Kids are highly likely to steal it.
Vegan Hot Pumpkin Spice Drink with Pumpkin Caramel
Non coffee drinkers rejoice! This hot pumpkin spice drink is not only vegan and easy to make but it's coffee free. Now you too can feel the flavors of fall!
Ingredients
2

cups

dairy free cashew milk

¼

cup

coconut cream

top cream layer of a can of cold full fat coconut milk

¼

cup

pure pumpkin

canned works best

4-6

tablespoons

So Delicious French Vanilla Coconut Milk Creamer

depending on preferred sweetness

1 ½

teaspoons

pumpkin pie spice

Dash Himalayan pink salt
Optional (but highly recommended) toppings:
Instructions
Place all ingredients in a pot over medium low heat and whisk well. Allow to simmer, but don't boil. Simmer about 5 minutes.

Pour into heat safe cups and top with Coco Whip and pumpkin caramel.

Try not to fall over from deliciousness, it would be a waste of beverage.
Recipe Notes
You can use another non dairy milk in place of the cashew.
Tips to prep ahead: Make pumpkin caramel and/or coconut whip, if not buying it.
Baby/toddler food idea: Great drink for kids!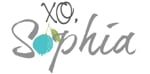 This is a sponsored conversation written by me on behalf of So Delicious Dairy Free. The opinions and text are all mine.