There is nothing better than a recipe that can clean out your fridge! This roasted veggies and wild rice vegan buddha bowl topped with a spicy creamy lemon herb sauce will do just that. Celebrate zero waste recipes any day of the week!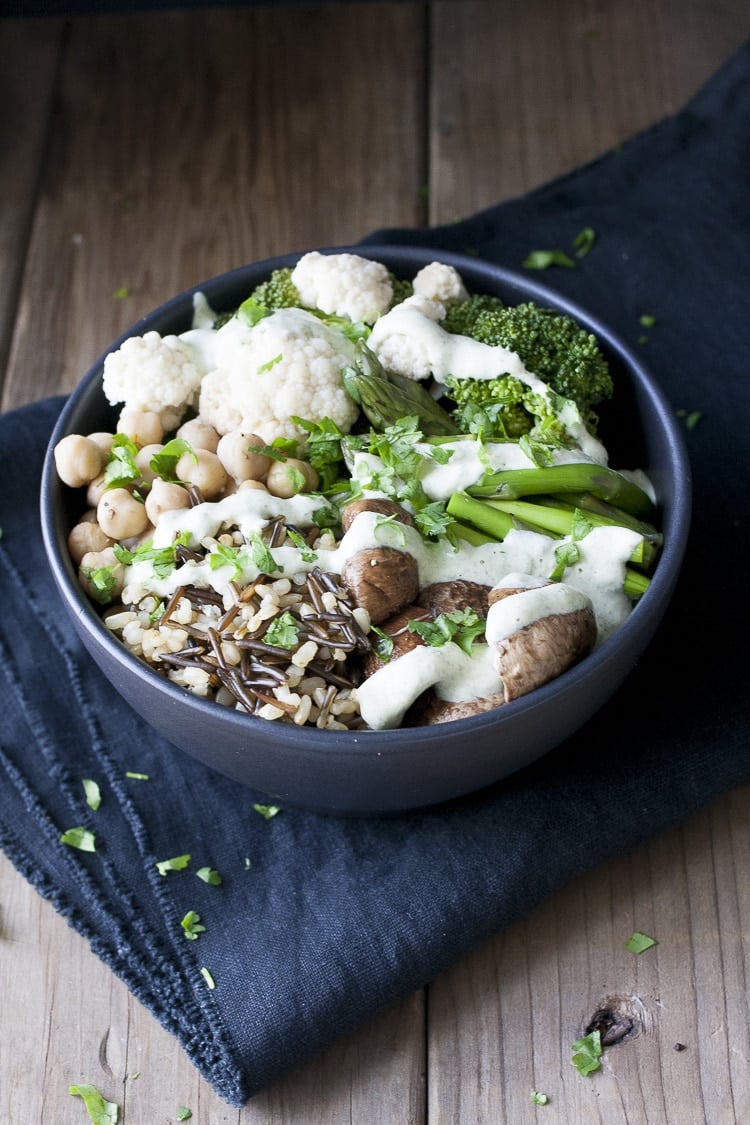 This is a sponsored conversation written by me on behalf of Silk. The opinions and text are all mine.
With April comes earth month, and with earth month we are reminded to do what we can for this awesome planet we live on. For some of us (read: ME), we contribute by sharing upcycling, zero waste food recipes. In other words cleaning out that fridge and pantry and actually using what you're cleaning out.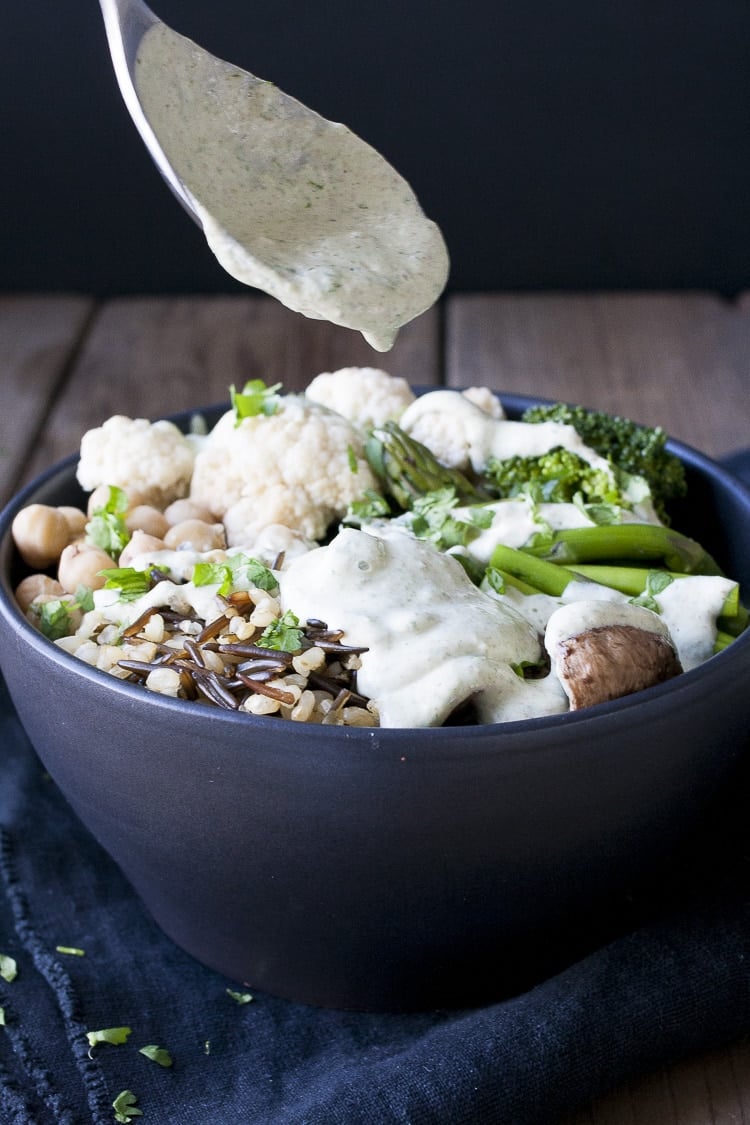 The end of the week dinner blues
If you're anything like me, you get to the end of the week and see those sad left behind vegetables in the fridge that you just didn't get to. You hate to waste, but you don't know what to do with them, so you look the other way and eventually they rot. Such a sad ending.
But this can change! I am here to show you how to take those veggies and give them a makeover. This vegan buddha bowl will bring them to life, upcycle them into something bigger and better. Something that you can even call dinner.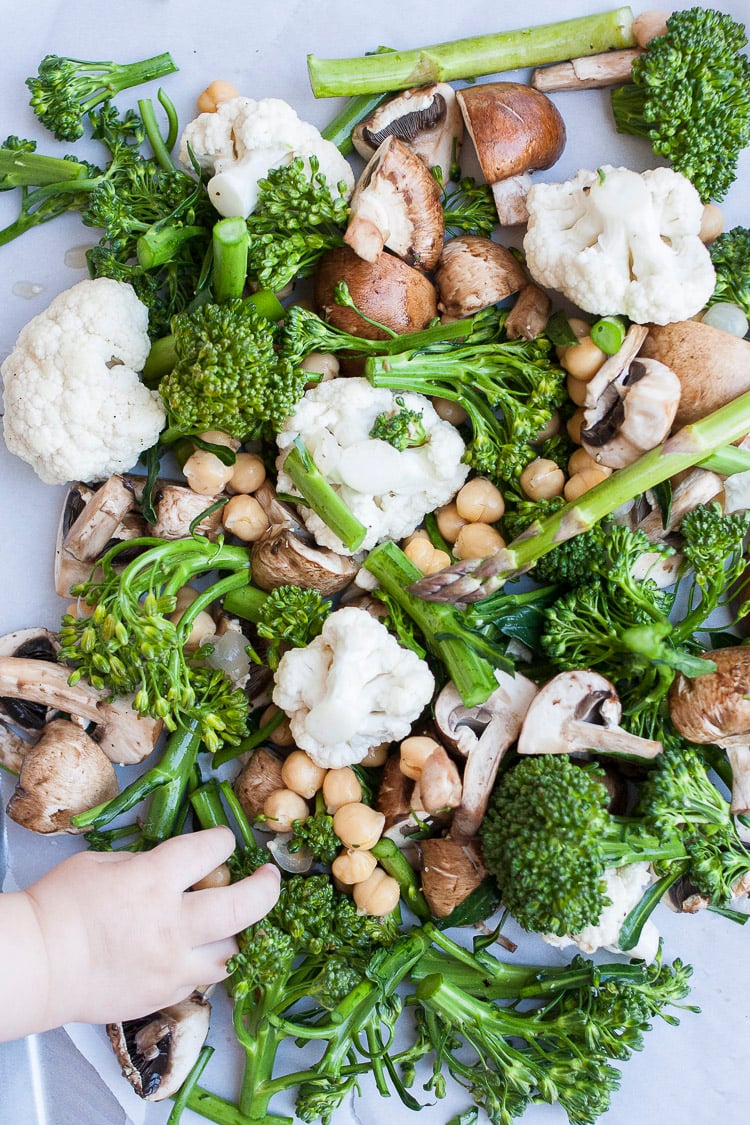 The most versatile recipe in the world
Okay, that may be a tad exaggerated, but this roasted veggie and rice power bowl recipe really does works with just about any veggie you have on hand. It can also incorporate any type of bean and any type of rice! Feeling frisky? You can even use quinoa 😉
It's so simple: roast veggies and beans, cook rice. Then throw them together with this insane lemon herb sauce and boom. Dinner.
My favorite trick to getting this sauce creamy as can be, is using one of Silk's dairy free milks. The sauce is almond based, so the almond milk fits right in. But the cashew adds an extra layer of flavor and creamy too. And if you're really feeling like mixing it up you can try the coconut milk!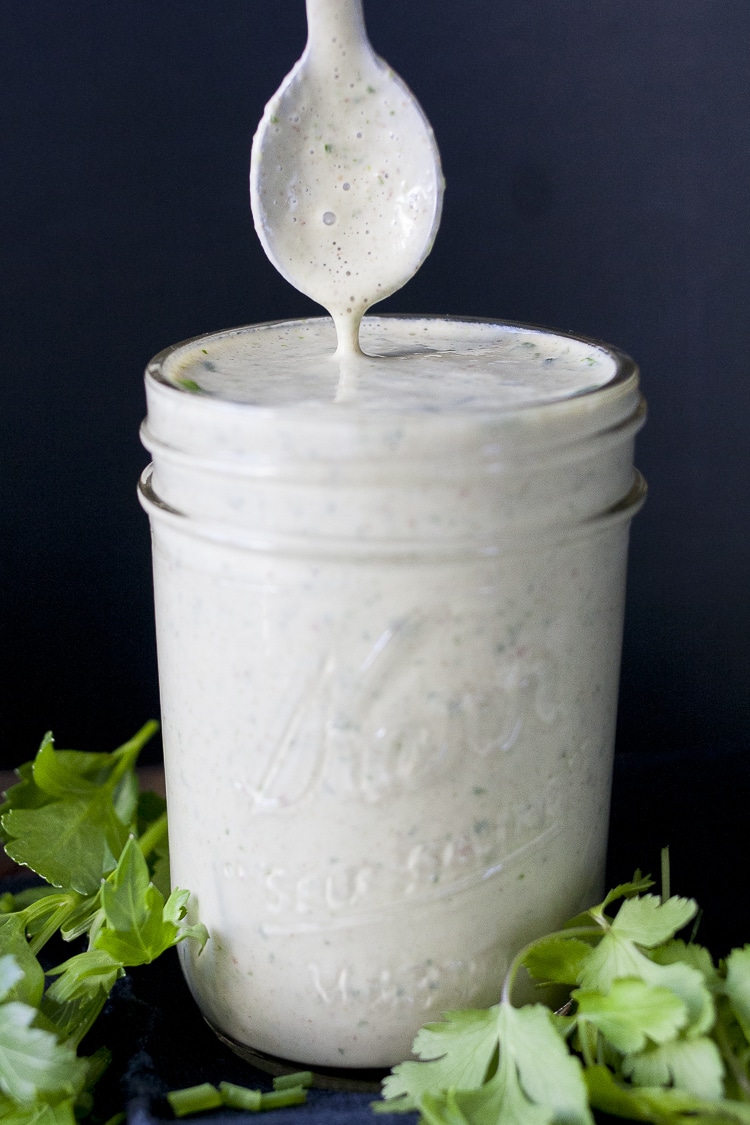 Speaking of Silk, they are huge supporters of anything that helps the earth and promote plant-based living like no other. If you haven't yet, definitely check them out and you can even sign up for their newsletter to get all things dairy free, including awesome coupons, right to your inbox. Because who doesn't love a coupon?!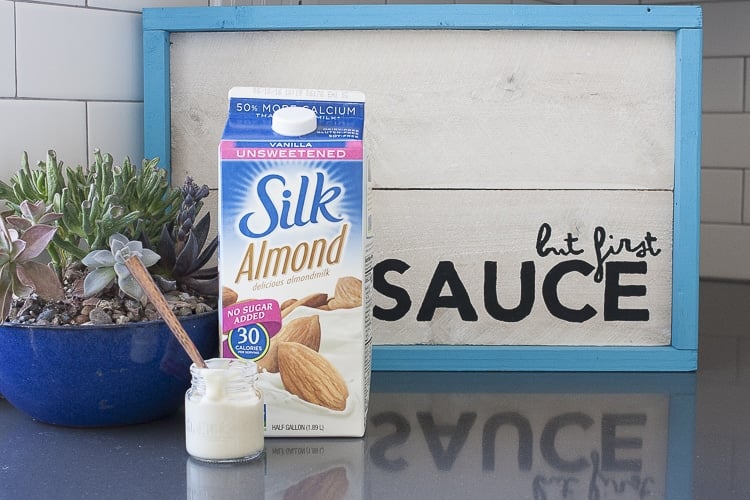 Cleaning out the fridge feels SO satisfying!
The night before I go grocery shopping, if my refrigerator and pantry are practically empty I get giddy inside. Is that weird? Anyone else love the feeling that you used almost every single thing you bought? It's kind of like a game I play with myself (hey, I need to keep things exciting somehow).
A good start to operation clean out is this roasted veggie and wild rice buddha bowl I created here. The creamy lemon herb sauce is the clincher. Pretty much goes with anything!
Here are a few other recipes that can help you use up those sad lonely veggies in your fridge: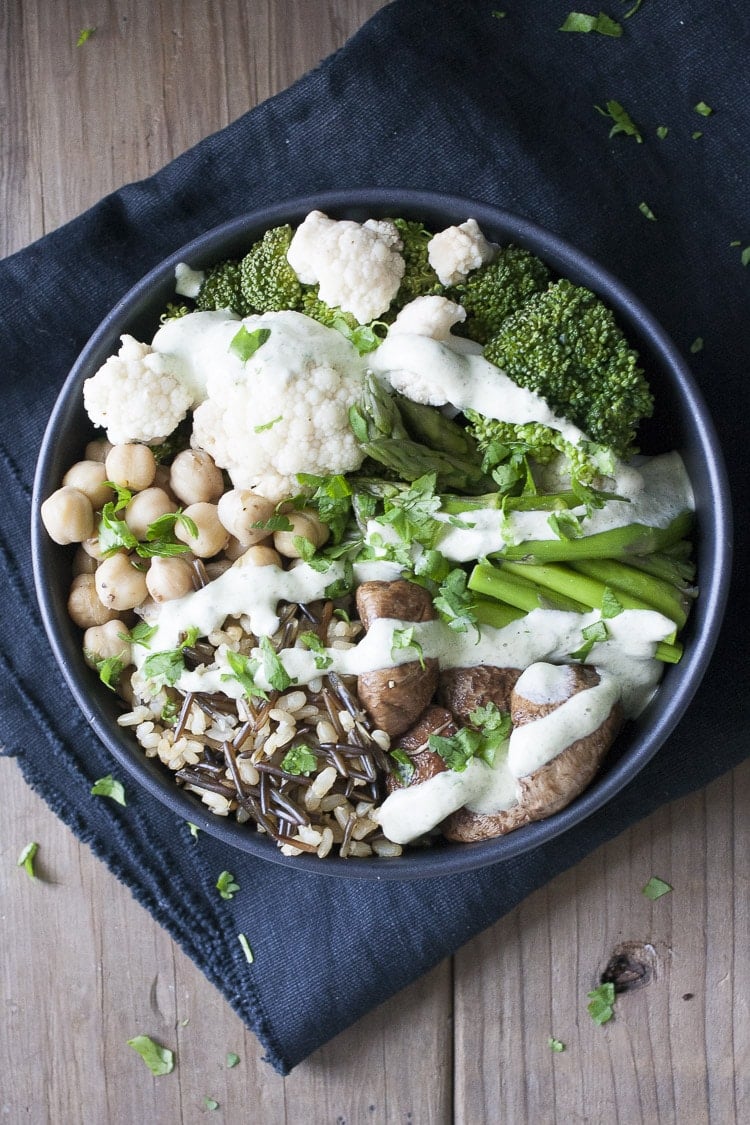 If you try this awesome vegan power bowl recipe (or any of these other ones), please don't forget to let me know how good it felt to upcycle those sad lonely veggies! Use these zero waste recipes over and over to keep your kitchen clean and help reduce the waste.
This recipe was originally published on 4/21/2016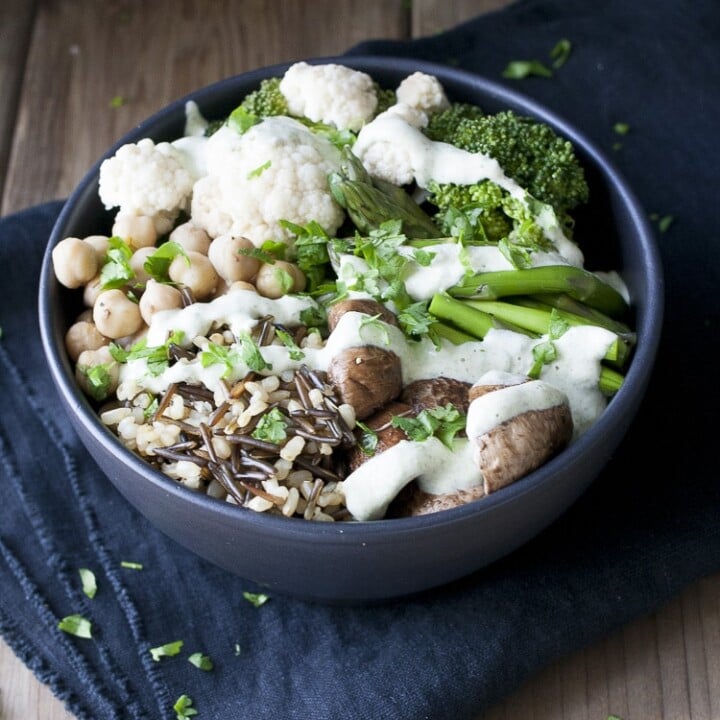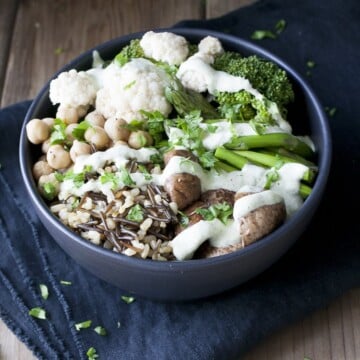 Roasted Veggie and Wild Rice Buddha Bowl with Creamy Lemon Herb Sauce (with optional spice)
There is nothing better than a recipe that can clean out your fridge! This roasted veggies and wild rice vegan buddha bowl topped with a spicy creamy lemon herb sauce will do just that. Celebrate zero waste recipes any day of the week!
Ingredients
1 ½ cups mixed raw veggies , whatever you have in your fridge
2 tablespoons veggie broth (or your favorite oil) , for roasting veggies (low sodium if needed)
sea salt , to taste
ground black pepper , to taste
1 cup cooked rice (about ½ cup uncooked) , I used wild rice but whatever you have in your pantry
½ cup cooked beans , I used garbanzo but any kind you have in your pantry works
Lemon Herb Cream Sauce (with optional spice):
¾ cup raw almonds
1 ½ cup unsweetened Silk almond or cashew milk , or use coconut for an added layer of flavor
6 tablespoons lemon juice
1 clove raw garlic
2 teaspoons apple cider vinegar
1- 3 teaspoons of your favorite hot sauce , optional for spice
¼ - ¾ teaspoon sea salt (see note)
¼ cup fresh chopped chives
¼ cup fresh chopped parsley
¼ cup fresh chopped cilantro
Instructions
Preheat oven to 400 F (205 C).

Rinse beans if using canned, or cook according to package directions if using dry.

Wash and chop veggies into bite size pieces. Mix with beans, veggie broth (or oil) and dash of salt and pepper.

Spread onto a parchment lined cookie sheet and bake for 15 minutes. Even though different veggies bake at different times, I like mixing everything together and baking at that perfect 15 minute mark. This leaves some veggies al dente and some a little more cooked, which gives a great variety of textures to the recipe. The only exception is potatoes that would need to be kept separate and cooked longer.

While veggies are cooking, cook rice and make lemon herb sauce (see directions below).
Make Lemon Herb Cream Sauce:
Place all ingredients except for herbs into a high speed blender or food processor and blend until smooth. Add herbs and pulse until the herbs are chopped into fine pieces but still visible.

Once veggies are done put rice in a bowl, top with veggie and bean mix and drizzle as much lemon herb sauce as you desire! Dig in and enjoy the zero waste meal!
Notes
This is for one bowl, multiply ingredients by how many bowls you want to prepare.
The sauce makes 2 cups. Use as much or little as you prefer, nutrition is calculated with ¼ cup of sauce.
This recipe is made to use up any foods you have in your kitchen as a focus on upcycling, zero waste and earth day. Any combination works great.
See recipe for directions on potatoes.
For sauce, you can add more or less milk depending on what you want to use it for. Adding more will make it more of a drizzle or dressing, less makes it more of a dip. Add 1 teaspoon hot sauce for just a touch of flavor and spice, add 3 for a spicier sauce.
The amount of salt you need correlates to the hot sauce type and amount you use. Some have more salt than others, start with no salt after adding the desired amount of hot sauce, then add ¼ teaspoon at a time until you get the right saltiness. If you don't add any hot sauce, use ¾ teaspoon salt.
Tips to prep ahead:
Roast veggies, make rice and lemon herb sauce.
Baby/kid food idea:
Roast veggies until very soft. Puree with cooked rice and beans for younger baby or cut up into small pieces for older baby.
For toddler make sauce mild and use as a dipping sauce for the veggies.
Recipe by Veggies Don't Bite, visit our site for more great plant-based recipes.
Nutrition
Calories: 643kcalCarbohydrates: 119gProtein: 29gFat: 11gSaturated Fat: 0gPolyunsaturated Fat: 0gMonounsaturated Fat: 0gTrans Fat: 0gCholesterol: 0mgSodium: 428mgPotassium: 10mgFiber: 13gSugar: 3gVitamin A: 0IUVitamin C: 0mgCalcium: 0mgIron: 0mg
Nutrition and metric information should be considered an estimate.
Never miss a recipe!
Sign up here and get a FREE quick and easy meal guide!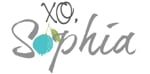 This is a sponsored conversation written by me on behalf of Silk. The opinions and text are all mine.