Ideas for the best kids cooking gifts for those little loved ones. Toys are great but when you can teach important skills and have fun, it's even better!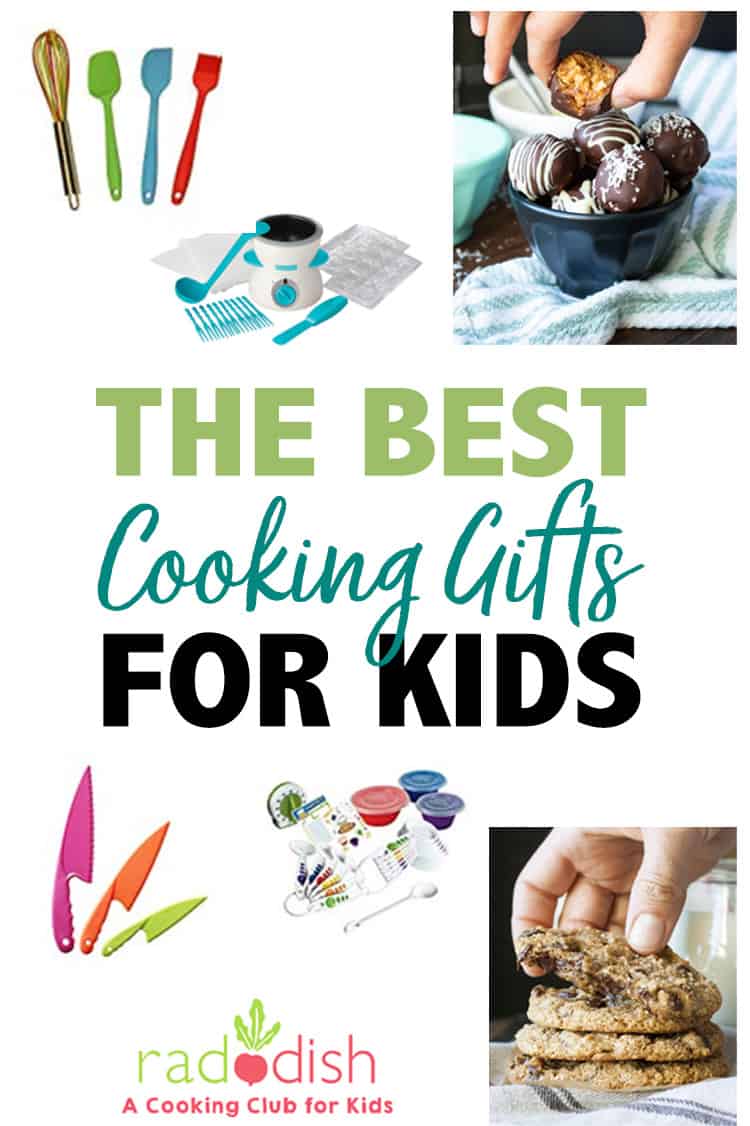 The holidays are almost here! I love when kids show an interest in the kitchen and cooking. I think it's so important to foster this love for making food. So I came up with a list for great kids cooking sets, subscription boxes and other gadgets!
Kids Cooking Gifts
While toys are great for kids to have, getting them a gift to help build a life long skill is such a good idea! With three boys, I want to teach them how to be all the things. Skills that will serve them for a life time.
Why should kids get into the kitchen?
Not only do kitchen skills teach them life long lessons, they are also great for their development. Cooking pretty much covers all of the areas they are learning in as kids. There are so many benefits! Here are some that I believe are most important:
Cutting works on fine motor skills.
Measuring works on math.
Reading a recipe develops their literacy skills.
Following a recipe works on ordering.
Messing up a recipe works on trial and error and learning to fix mistakes.
Cooking together fosters family time away from todays technology.
Amazon
Here is list of some of the best cooking gifts I found for kids on Amazon. Easy to get and ship to anywhere!
Hombae Kids Kitchen Knife Set 3 Piece Nylon Kids Chef Knife, Toddler's Cooking Knives in 3 Sizes and Colors, BPA Free Plastic, Safe Knives for Bread, Lettuce Knife and Salad Knives
Curious Chef Children's 17-Piece Measure & Prep Kit
Curious Chef TCC50197 Children's 30-Piece Chef Caddy Collection, 13.8 x 13 x 10.5 Inch, White/Green
Curious Chef Children's Chef Oven Mitt Set
Kids Baking Set - 4 Piece Kids Cooking Utensils - Small Silicone Kitchen Tools for Kids or Adults - Whisk, Basting Brush, Scraper, Spatula. Durable Kids Baking Cooking Utensils - Chefocity eBook
Tessa's Kitchen Kids - Child's Chef Hat Apron Set, Kid's Size, Children's Kitchen Cooking and Baking Wear Kit for Those Chefs in Training (M 6-12 Year, Red)
SDADI Kids Kitchen Step Stool with Safety Rail- for Toddlers 18 Months and Older, White LT01W
TruChef KIDS Cut Resistant Gloves (Ages 8-12) - Maximum Kids Cooking Protection. Safe hands from REAL Kitchen Knives and Tools. Perfect for Oyster Shucking and Whittling.
6 Pack Silicone Baking Molds, Dinosaur Mold Forest Theme Animal Mould with Shape of Dinosaur,Bear,Lion,Bee,Butterfly Etc, Food Grade Kid Molds for Cake Candy Chocolate Jelly Ice Cube Small Soap Making
Baking Kit By UnicGlam Kids baking Set Girls Real Cupcake Making Kit One Complete Baking accessories for Beginners (Adult and Teens) and Professional Baking Lovers 19 Pieces Set
Cake Decorating Kit Cupcake Decorating Kit - 68pcs Cookie Decorating Supplies and Cookie Decorating Kit with Piping Bags and Tips - Frosting Icing Tips Pastry Bags with Tips - Baking Decorating Kit
Subscription Boxes
I love subscription boxes because it is the gift that keeps on giving! It gives kids something to look forward to and it's different every time to keep it exciting.
Teaches kids culinary skills! Includes recipes, tools and all materials with tips and tricks.
Cooking Kits Mailed Right To Your Door. Kids Learn Science, Nutrition, Math And More.
Baketivity Baking Kit For kids
Discover our Baking Kits for kids, Get a Monthly subscription and start enjoying recipes for children, very easy to use with full steps to make wonderful Cakes !
Kid Friendly Tools
Because some kitchen tools can be dangerous for kids, it's great to have some around that they can use safely. Here are some of my favorites!
The perfect site to find accessories for your kids for the kitchen!
Curious Chef 6pc Fruit and Veggie Prep Kit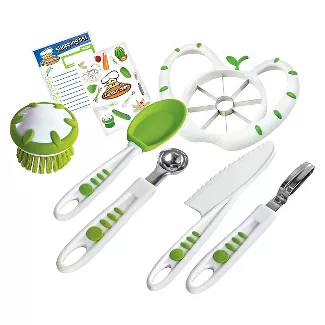 Playful Chef: Chocolate Studio
MasterChef Junior Cooking Essentials Set
Recipes that kids can help with
These healthy peanut butter balls taste like pure decadence. Easily made with a few whole food ingredients, these are a wholesome snack any time of day!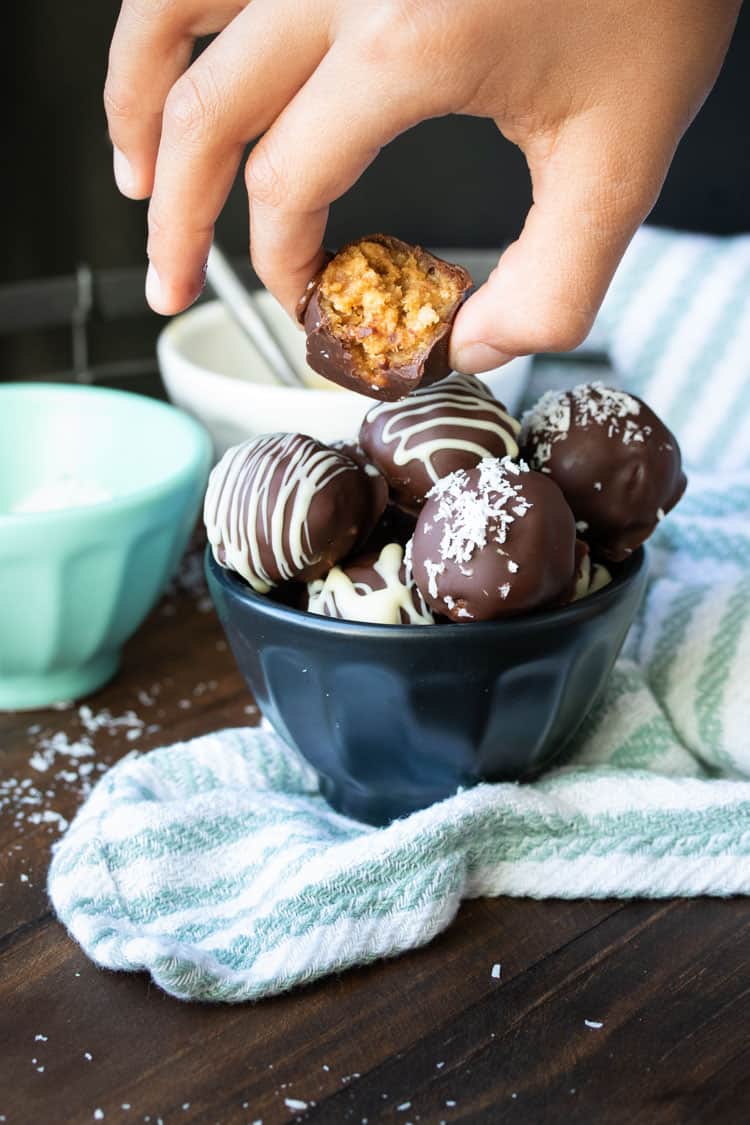 These fully loaded vegan nachos fill your comfort food void like never before. They are topped with incredible vegan nacho cheese that is actually healthy!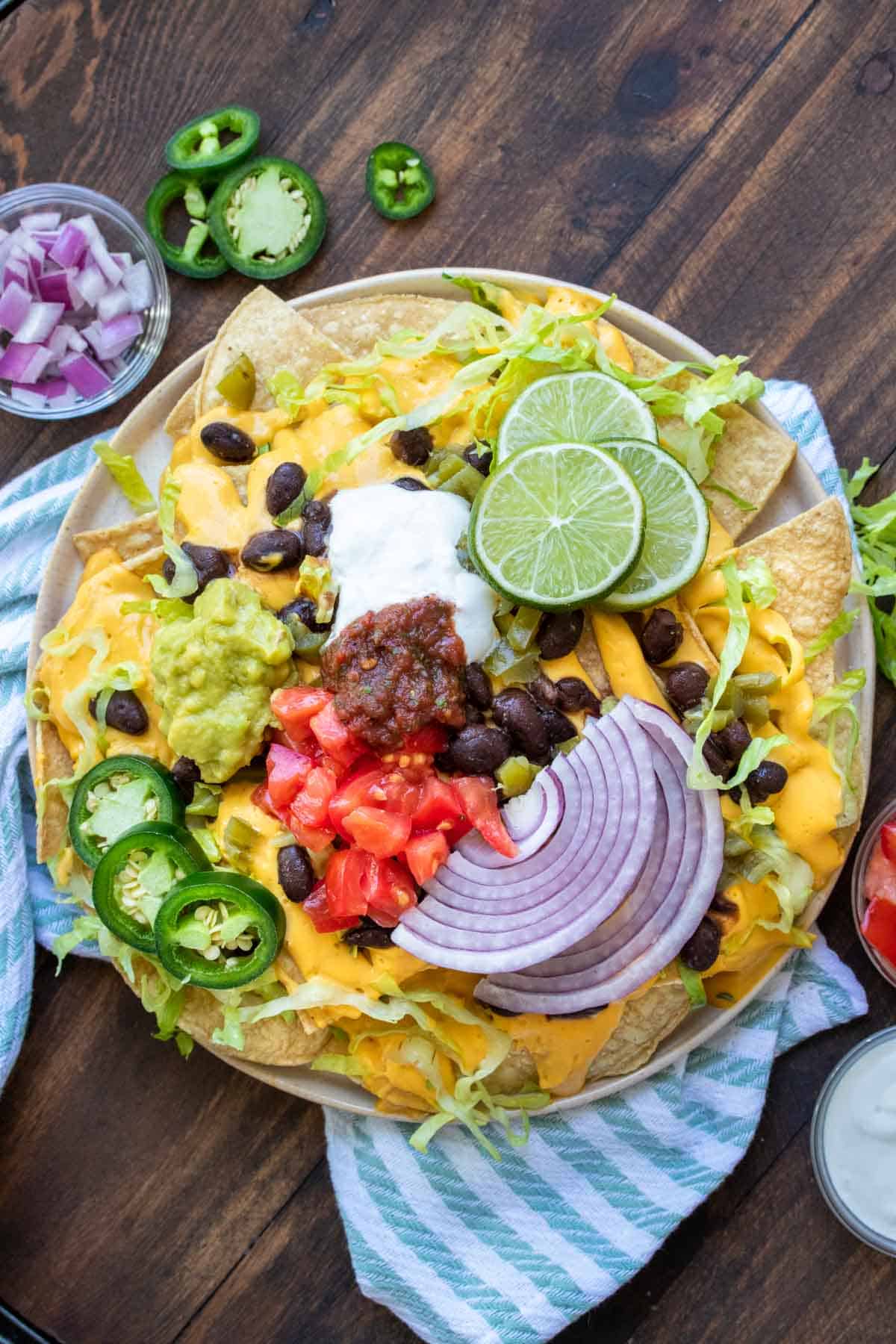 Vegan chocolate cupcakes to blow your mind! So moist and delicious, you won't believe they are gluten free and not filled with butter, eggs and oil!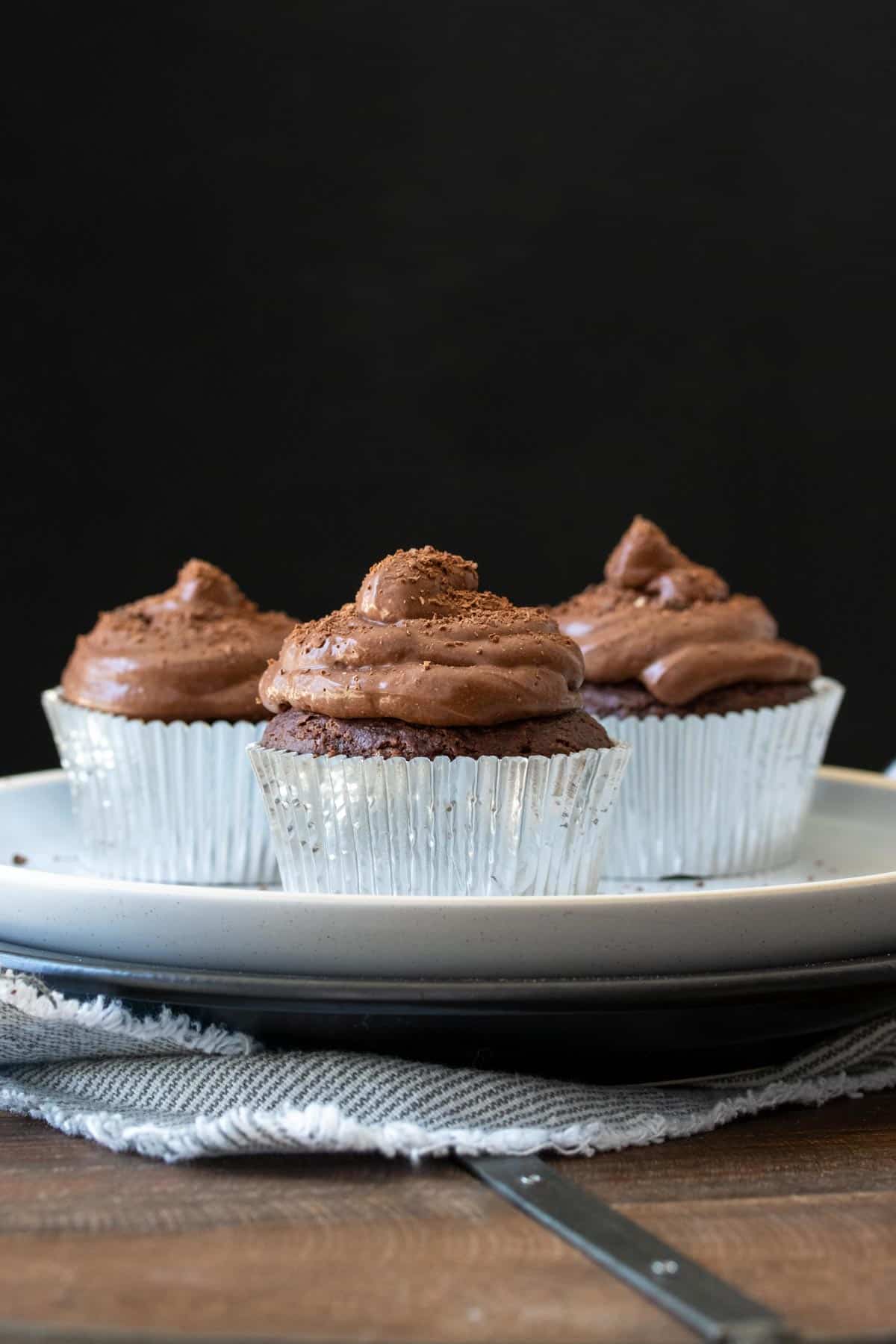 Grain Free Vegan Sea Salt Chocolate Chip Cookies
These grain-free chocolate chip cookies will blow your mind! So buttery, rich and delicious, you won't believe they have no oil and use only whole food fats. They spread while baking, are uber chewy and you won't be able to put them down!