Whether you celebrate St. Patrick's Day or not, when there's food this easy and good you may as well join in the fun! This creamy, super healthy, vegan green mac and cheese is the perfect easy way to get in on the festivities. I filled it with hidden veggies, but shhhh! Don't tell the kids!
I'm taking a small break from all things cookbook (Coming out this fall the Veggies Don't Bite Burgers and Burritos Cookbook, with sauces and sides! Yay!) to share this super fast and easy way to serve your kids a secretly healthy dinner. Heck, it's great for us adults too! Super creamy and comforting, because when is mac and cheese not? Never. That's when. And green mac and cheese is the best way to get in on a vegan St. Patrick's Day pasta party!
My kids didn't even question the green part, because when you jump up and down and say you made leprechaun mac and cheese and yell "HOORAY!", no one cries "WHY IS MY FOOD GREEN?!" The only snafu was when they looked wide eyed at me and asked if I made it with actual leprechauns, so I had to think fast and assure them it was purely four leaf clovers. Phew. Crisis averted.
Since dinner was silent, and everyone gobbled it up, this was a must share. We do not celebrate this holiday in our house, but now that I have this green mac and cheese that is super fast and easy to whip up, I figure we may as well have some fun! And this is about all the fun we will be having right now because I am earlobes deep in cookbook work! But I see the light at the end of the tunnel! I am SO close to being done. Here's a little sneak peek of a few photos to get your tastebuds primed and ready…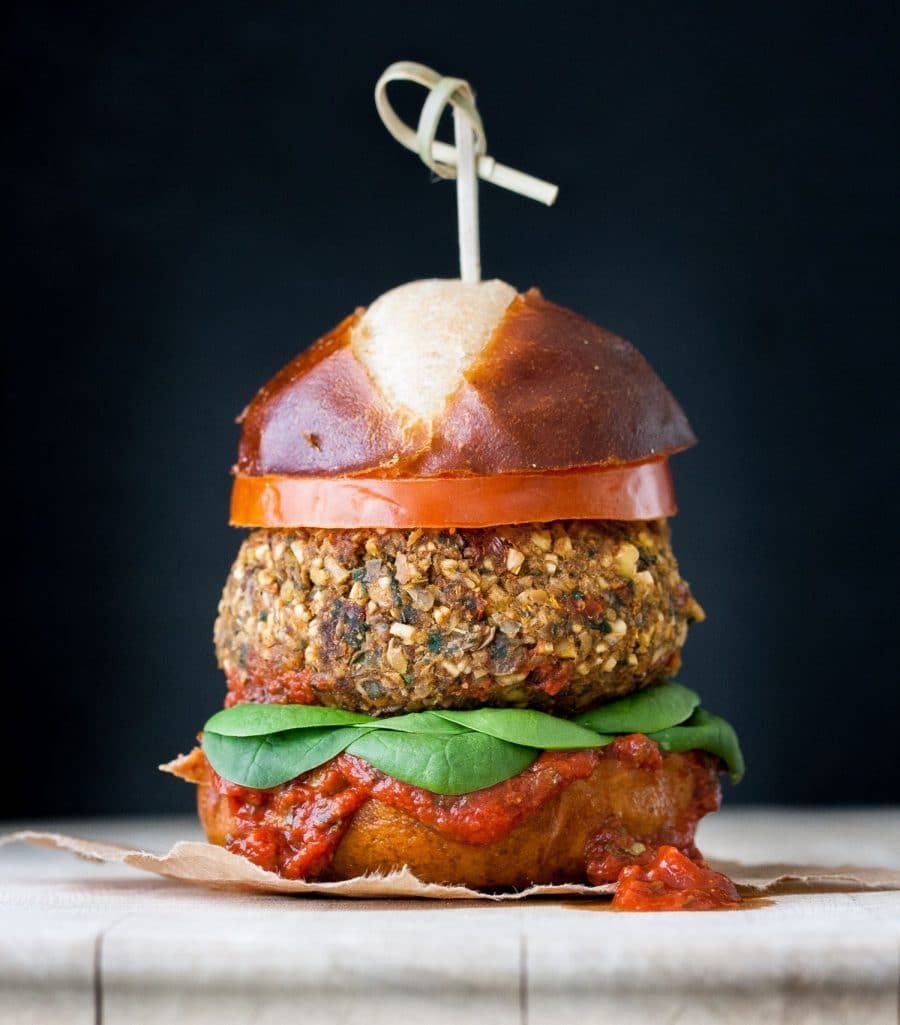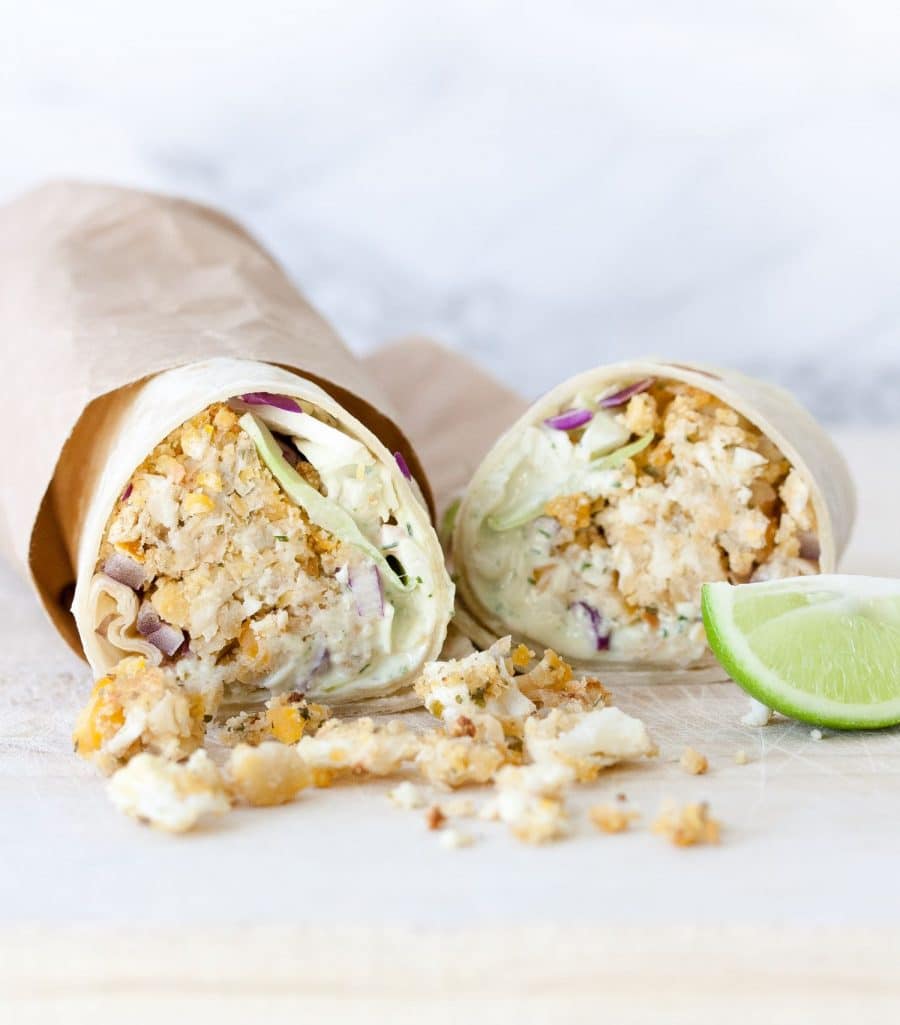 And if you're imagining me as Martha Stewart cooking away all blissfuly in my kitchen, you imagine WRONG. Here's a little candid peek into my real life as a mom blogger/cookbook author. These lifestyle photos were done by the AMAZING Chris Nelson of Chris Nelson Photography. If you're a local here in Southern California head to her site (or email her at [email protected]) and book a session! She's giving $50 off of sessions booked for the month of March and April! Yay!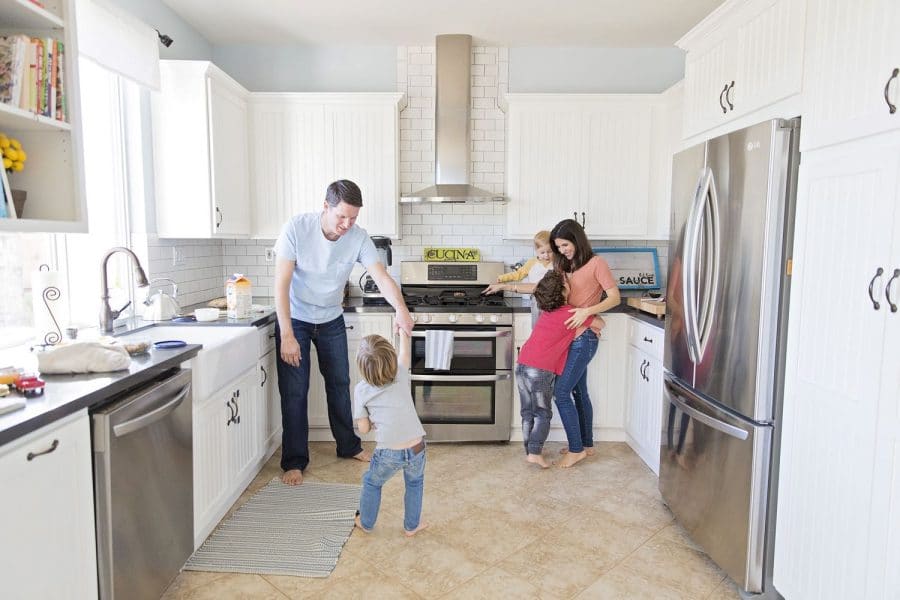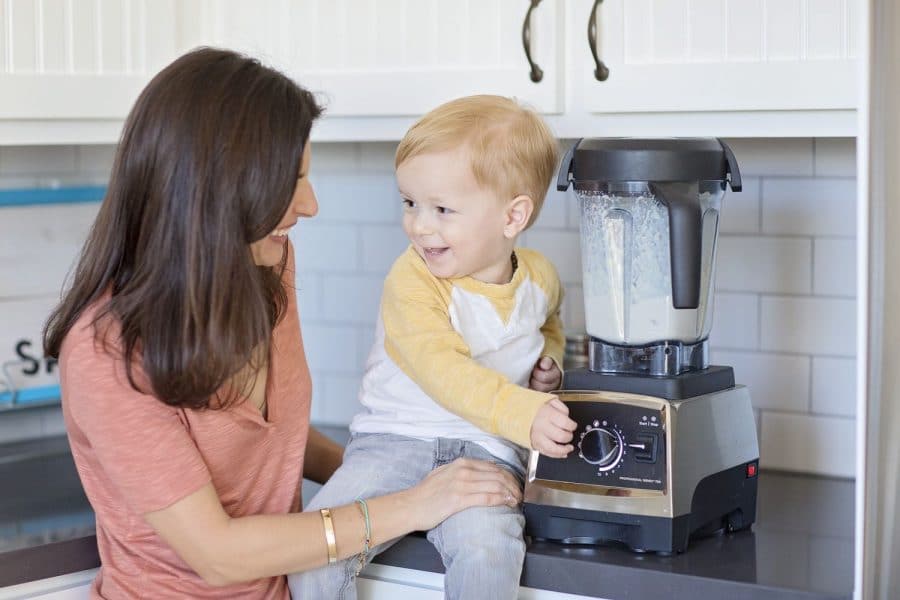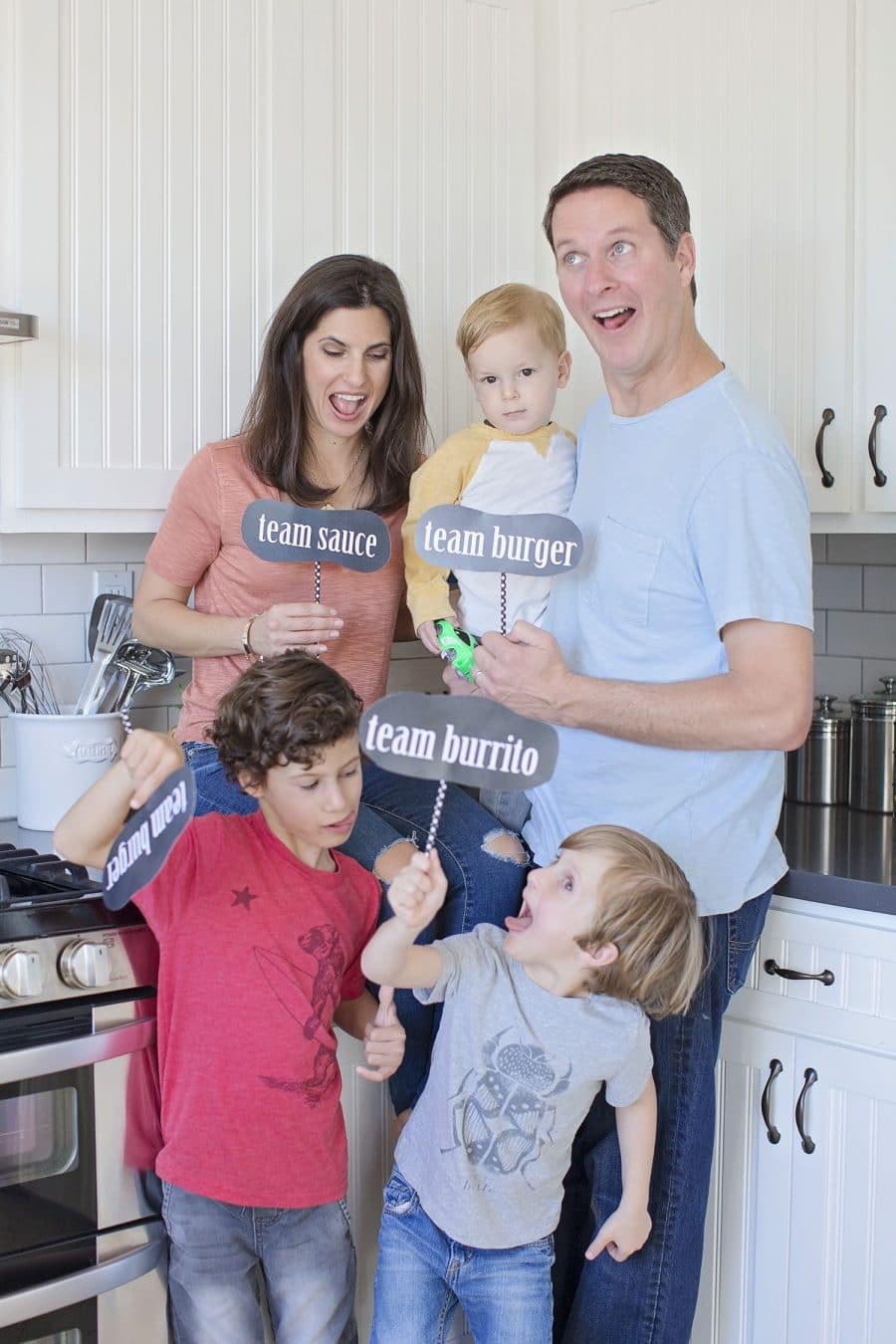 The baby was not amused. Alright, enough peeking into my crazy life. Back to green mac and cheese.
Here it is, 3 tips for plant-based fun food success:
Make it.
Embrace the silence that ensues when it is served.
Make sure to make it clear that this was made with pure four leaf clovers and no leprechauns were harmed.
Leprechaun Mac and Cheese (Vegan + Gluten Free)
Join in on the fun this St. Patrick's Day with some green mac and cheese (or leprechaun mac as we call it)! Creamy, full of hidden veggies and so good!
Servings
:
4
servings (makes about 3 cups sauce)
Ingredients
1

cup

chopped cauliflower

about ¼ of a head

1

cup

cooked potato

about 1 medium potato

¼

of a medium onion

1

cup

fresh spinach

1

medium sized garlic clove

¾

cup

raw cashews

see note

½

cup

almond or cashew milk

I use Silk brand

1

tablespoon

apple cider vinegar

2

teaspoons

fresh lemon juice

1 ½

teaspoons

pink salt

¼

teaspoon

mustard seed powder

16

ounces

your favorite pasta
Instructions
Preheat oven to 450.

Chop cauliflower and sprinkle with a bit of broth or oil. Spread out on a parchment lined cookie sheet. Bake for 20 minutes until slightly crisp.

Meanwhile, cook potato and onion by boiling until soft.

Once cauliflower, potato and onion are done, make sauce. Place all ingredients, except pasta, into a high speed blender and blend until smooth.

Cook your favorite pasta according to package directions. Drain and rinse, ten return to pot. Pour sauce over pasta and mix over low heat until thick and gooey. Serve!
Recipe Notes
The best method to cook the potato is by boiling it with the onion. See instructions. I prefer to use a veggie broth without tomato in the base. If you are not using a high speed blender you can either soak the cashews overnight or grind them into a fine powder using a coffee grinder.Tips to prep ahead: Cook cauliflower, potato and onion.Baby/toddler food idea: Best kid food ever. Overcook pasta for young baby and mash well.