Smoky maple roasted carrots are the missing link to the perfect holiday meal! So easy to make, great for the entire family and a lemon thyme sauce to die for!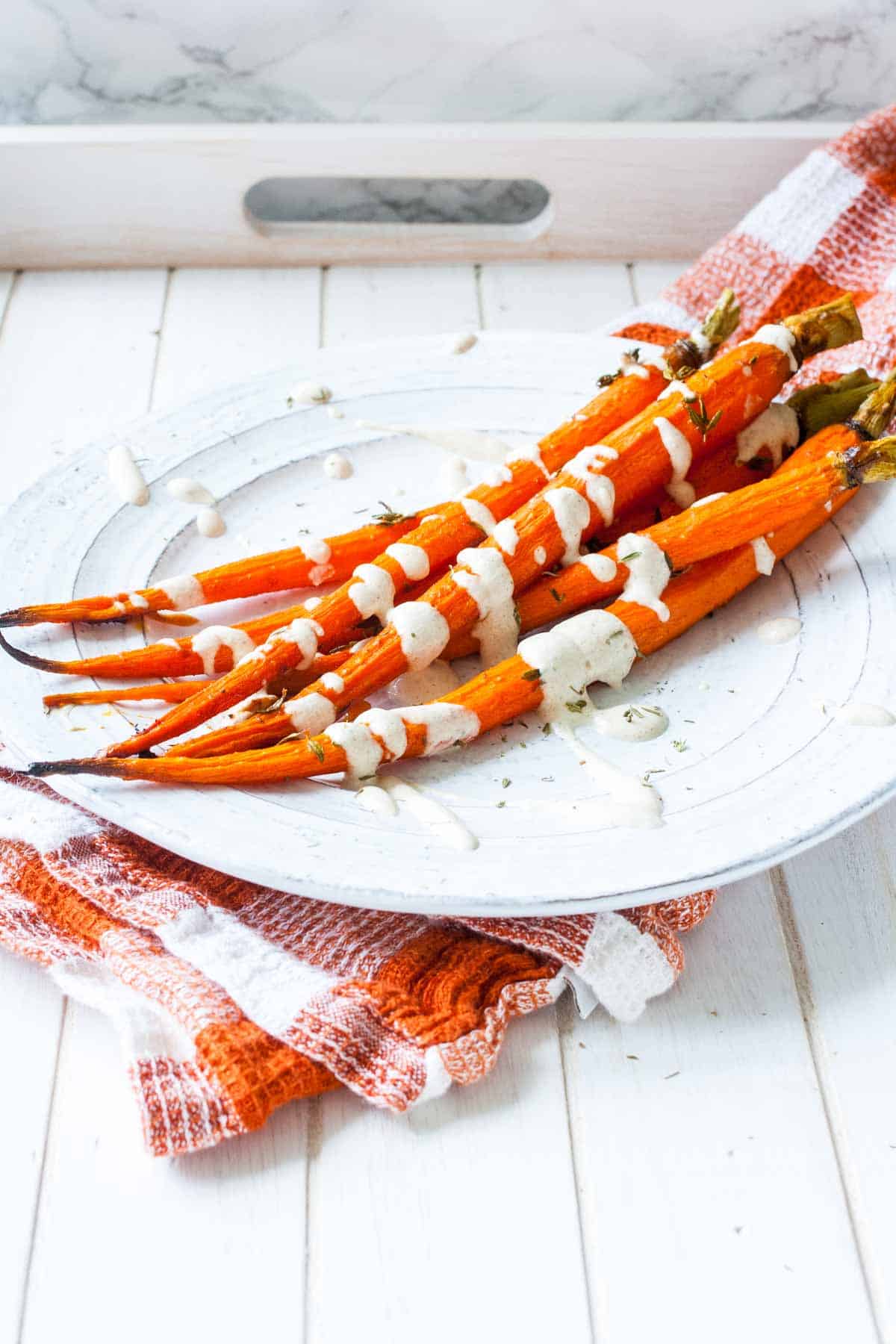 This post was sponsored by NOW Foods but the content and opinions expressed are fully my own.
I'm always looking ahead to holidays, especially the delicious ones that come in fall. Since my life is pretty much sides during this season, I need all the delicious things on my table.
These smoky maple roasted carrots are number one on my veggie side dish menu this year. I mean, what is better than a super easy, super tasty, and healthy recipe that your kids devour? As a mom, NOTHING.
By the way, if you are stuck in a dinner rut and need some help with it, I have a comprehensive FREE guide on weekly meal planning that comes with a FREE 3 day meal plan and shopping list! So many people have found it helpful. Sign up here!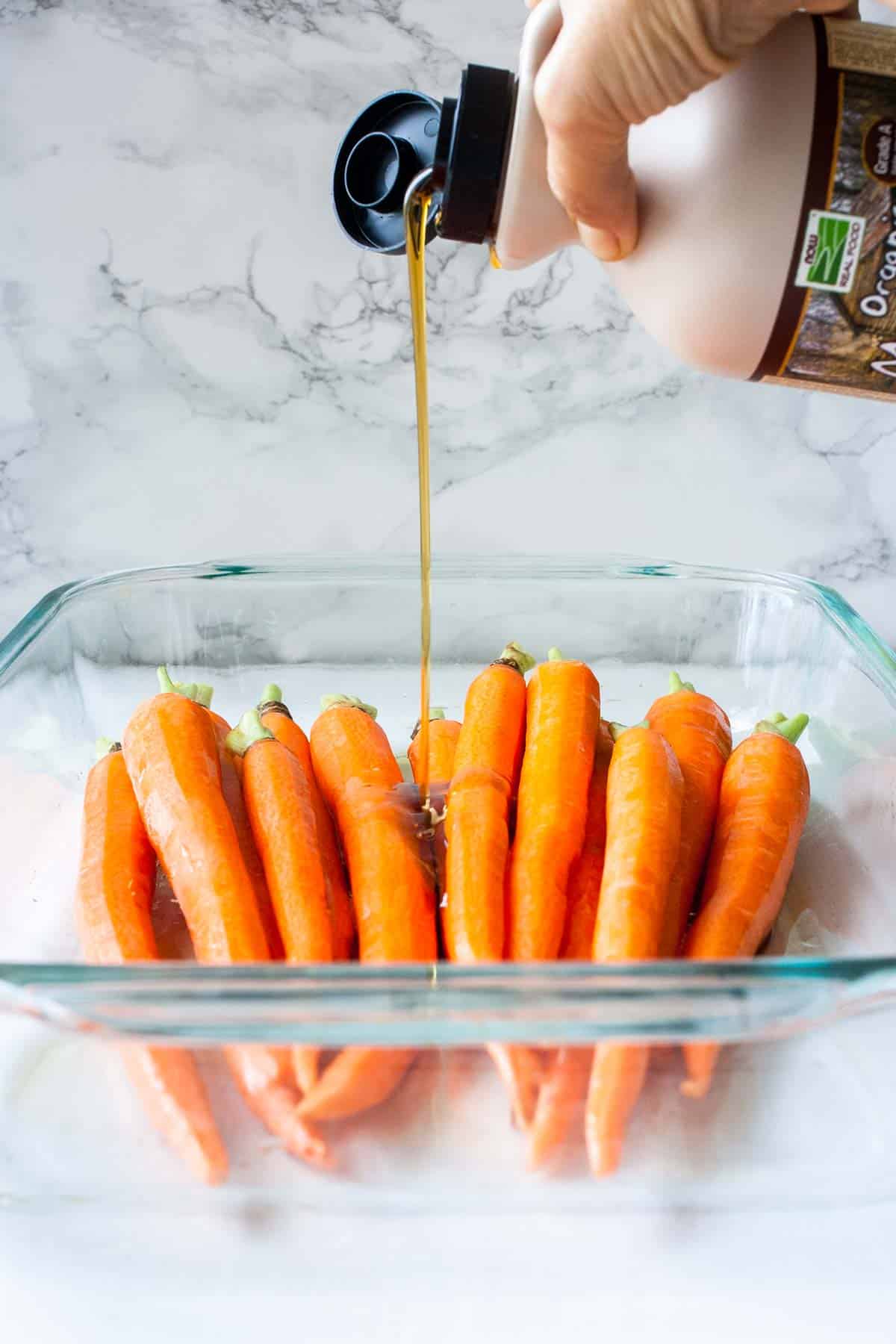 Holidays are all about the sides and dessert!
Truth be told, even when I ate meat, I wasn't much of a turkey or roast or whatever person. I always was one of those people that loaded up on sides. To me, those made a meal.
Well, that and dessert (side note, if you haven't tried my Simple Vegan Pumpkin Pie, Layered Pumpkin Caramel Pie or my Creamy Layered Pumpkin Dessert, you NEED THEM IN YOUR LIFE).
The best type of holiday prep is something simple but fun. Fall always makes me crave warm smoky dishes, and maple is the absolute best compliment to that. So when I saw my container of NOW Foods maple syrup I whipped out my mad scientist recipe making hat and dug in.
By the way, if you're drowning this holiday season, I have a comprehensive FREE guide on weekly meal planning that comes with a FREE 3 day meal plan and shopping list to help you get through. Get it here!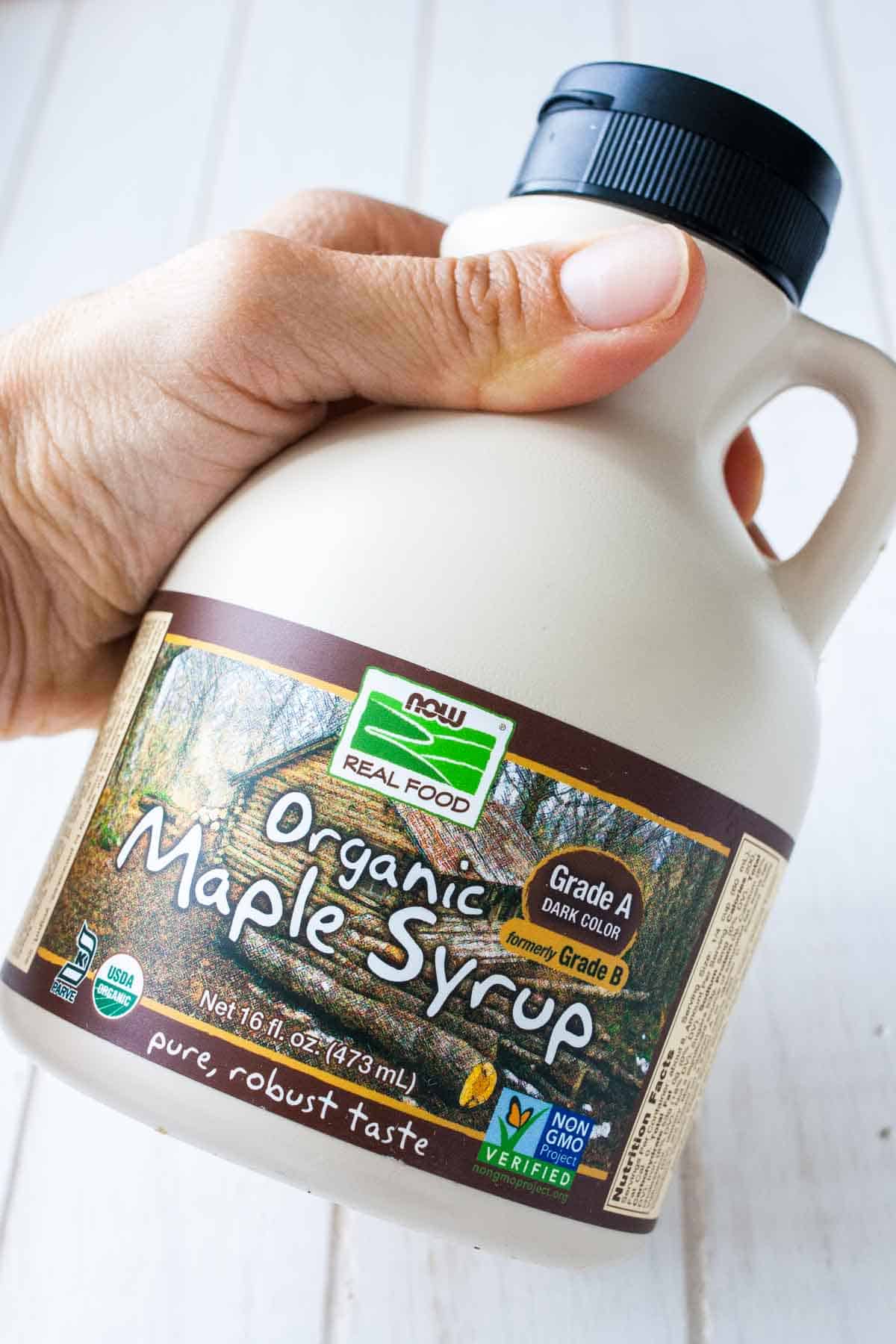 It's all about the flavors!
The smoky and maple flavor of these roasted carrots go heavenly together. But I still wanted another layer in there. Something to counteract that sweetness. Lemon thyme drizzle seemed like it fit the bill.
These things just come to me and I can't explain it. Almond based, fresh ingredients, and a perfect pair to this side dish. Perfect for drizzling and dipping.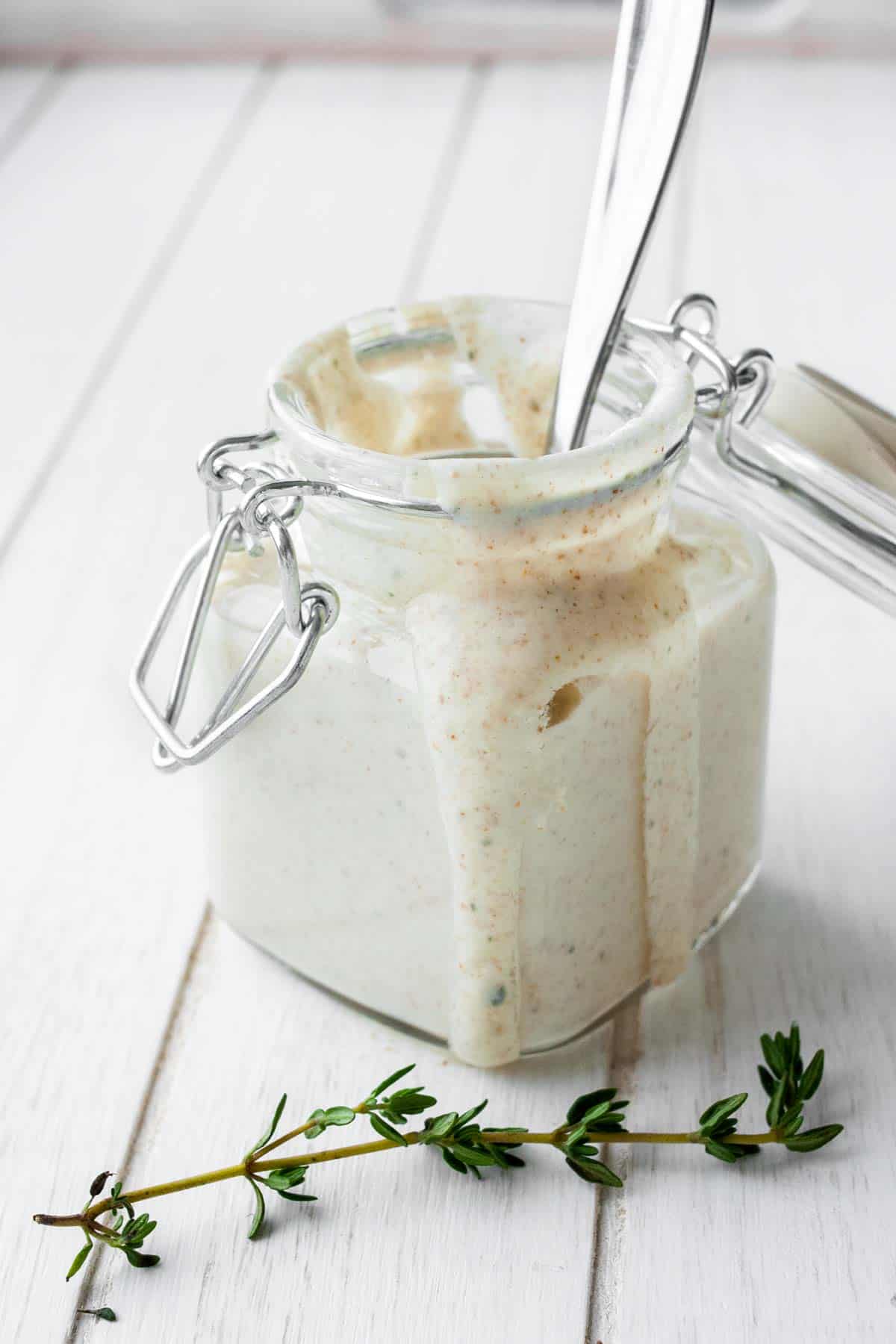 Perfect Smoky Maple Roasted Carrots in 5 Easy Steps:
Wash and peel carrots (if necessary).
Put all ingredients into a dish with the carrots and coat well.
Bake.
While baking, put sauce ingredients into blender to make lemon thyme drizzle.
Devour.
Super easy and kid approved. Great for all ages, little guys can mash these right into their mouth, just cook them a little softer. Adults can also mash them in, I don't judge.
This post was originally published on 10/31/2016