Holiday bloating no more! This creamy and filling vegan scalloped cauliflower needs to be on your recipe list! All the deliciousness without the bloat or saturated fat. You won't believe it has no dairy. It's as simple as blend, slice, assemble and bake. Holiday awesomeness at your fingertips!
This past week I was honored to attend the WhiteWave Thanksgiving event in Denver, Colorado. I was chosen as one of five bloggers attending, I was the Silk representative. Our job was to create a side dish using our product, mine was Silk (obviously because I'm obsessed), make the dish at the event and then get to join, eat and have fun meeting all the awesome people there. I had a BLAST! And this wasn't only because I was alone without three little monkeys at my side (don't get me wrong, I love them and all but mama needs a break).
I had so much fun meeting new people, making connections with four other incredible bloggers (for real they rock: Kat, Heather, Kelly, and Lisa are legit talented people), and of course making my vegan scalloped cauliflower! I got many comments on how it was crazy that there was no dairy in it! That is what I love about this all; creating plant-based versions of all the traditional foods and having people love them! Huge win for me! Here's a little collage showing a bit of the fun, notice how much people hated the plant-based treats:
A huge thank you goes out to everyone that put this event together. It is so nice to see that kindness and really amazing people still exist in this world. Plus, it was amazing to get my scalloped cauliflower out to such a big group of people! Crossing my fingers that it may appear on a few holiday tables this year 🙂
Another awesome thing that happened because of this event, was that I had to find another way to make the sauce for this scalloped cauliflower super creamy WITHOUT my trusty Vitamix. I know, jaw dropping. Lucky for me, I have a great group of blogger pals that came to my rescue, particularly Cadry Nelson (from Cadry's Kitchen, check her out!). Cadry gave me the idea to grind the cashews with a coffee grinder first. Dry, no soaking required. Holy moly, it worked like a charm! It was SO darn creamy, no lumpy cashew pieces! So for all you peeps without a good blender, THIS IS YOUR NEW FAVE! No excuses now, you need to make this!
Scalloped cauliflower in 3 easy steps:
Cook potato and onion.
Blend all sauce ingredients.
Slice cauliflower.
Assemble.
Bake.
Does it get any easier? I think not. So, like my fave brand Silk says, let's #doplants this holiday season and get this baby on your table!
Vegan Scalloped Cauliflower (Gluten Free)
---
Sophia DeSantis | Veggies Dont Bite
Yields 9 x 9 pan
Creamy, filling, comforting food without all the added saturated fat and bloated feeling! This vegan scalloped cauliflower needs to be on your holiday list!
Ingredients
1 head cauliflower
1 tablespoon fresh thyme
6 tablespoons breadcrumbs (gluten free if needed, see note)
3 tablespoons pine nuts
3 tablespoons hemp seeds
½ teaspoon pink salt

Sauce:

1 cup cooked potato, peel before cooking (about 1 medium potato)
¼ of a medium onion
2 garlic cloves
¾ cup raw cashews (see note)
½ cup almond or cashew milk (I use Silk brand)
1 cup veggie broth
1 tablespoon lemon juice
1 teaspoon apple cider vinegar
1 teaspoon pink salt
Instructions
Preheat oven to 350.
Make sauce. Cook potato and onion by boiling until soft. Place all ingredients into a high speed blender and blend until smooth.
Make breadcrumb parmesan topping by placing breadcrumbs, pine nuts, hemp seeds, and salt into a food processor and pulse until crumbly. Take half of the breadcrumb parmesan mixture and set aside for the topping.
Wash the head of cauliflower and slice it into thick slices, about ½ inch thick. Make sure to get out most of the thick stem. Line the cauliflower pieces up on a tray and sprinkle with the other half of the breadcrumb parmesan mix, making sure to coat both sides of each piece. It doesn't have to be fully coated, just looking for some added texture to the cauliflower. If your cauliflower is dry then you can always brush with veggie broth or oil to help get the mixture to stick.
Layer the slices into a 9 x 9 baking dish. Pour the sauce over the top until it fully covers the cauliflower. You will use all but about ½ - ¾ cup of the sauce. You can save the extra for another time, it's great with pasta!
Sprinkle the other half of the breadcrumb parmesan mix over the top. Then sprinkle with fresh thyme leaves.
Bake at 350 degrees for 35-40 minutes. Check at 35 minutes by piercing it with a fork to see how cooked the cauliflower is. I like it more on the al dente side, but you can continue to cook until your preferred texture is reached. Keep in mind it will cook a little more as it is cooling.
Make sure to allow the dish to cool before serving to allow it to set a bit. Enjoy!
Notes
You can make your own breadcrumbs by toasting your own bread, toast about 3 slices. The best method to cook the potato is by boiling it with the onion. See instructions. I prefer to use a veggie broth without tomato in the base. If you are not using a high speed blender you can either soak the cashews overnight or grind them into a fine powder using a coffee grinder.
Tips to prep ahead: Make sauce. Make breadcrumb parmesan topping. Soak or grind cashews if not using a high speed blender.
Baby/toddler food idea: Make sure you bake it until cauliflower is soft.
7.6.4
100
https://www.veggiesdontbite.com/vegan-scalloped-cauliflower-gluten-free/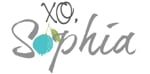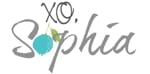 This is a sponsored conversation written by me on behalf of WhiteWave Foods. The opinions and text are all mine.