Indulgence does not need to mean unhealthy. This list of vegan plant-based treats gives you some healthier desserts to indulge in this holiday season!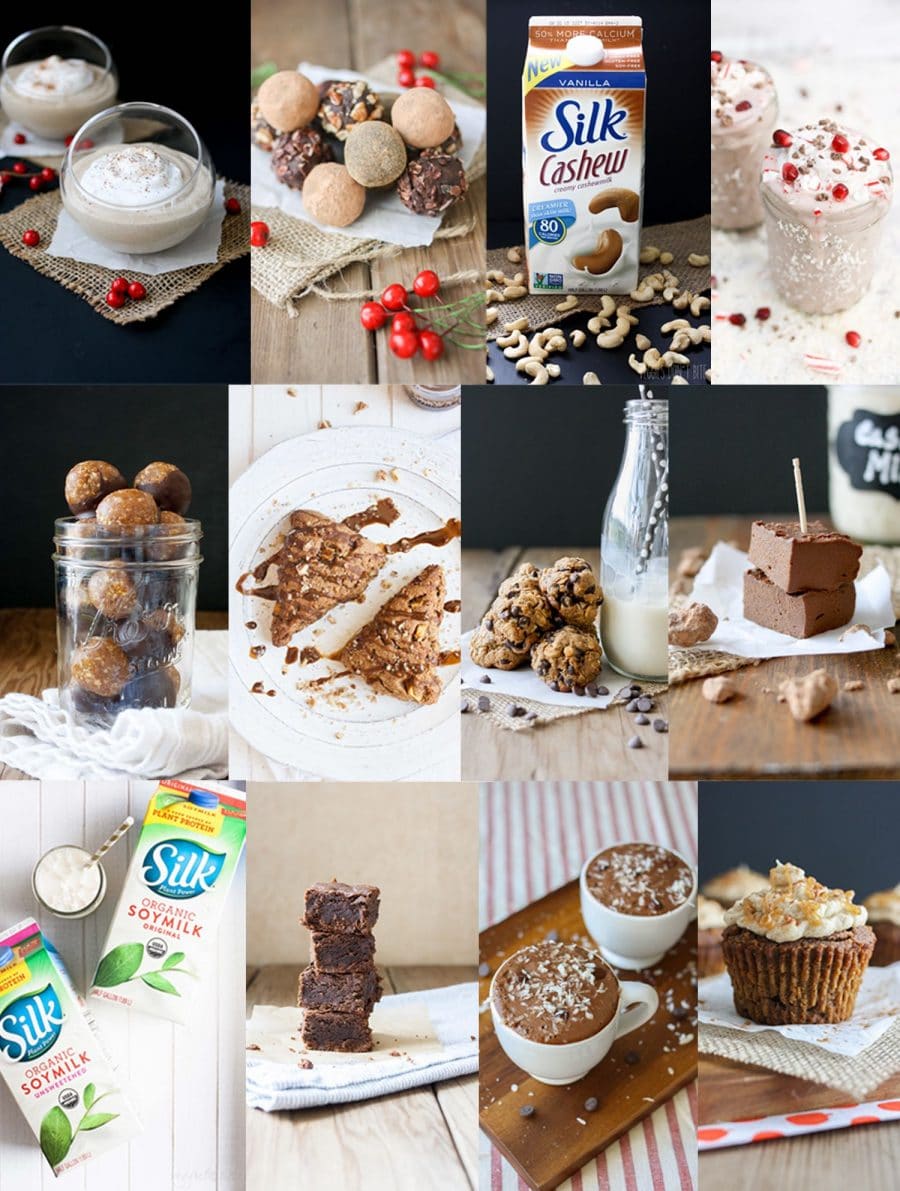 It's holiday season. Are we freaking out yet? Presents to buy and wrap, holiday cards to send, and then we have Peety our elf on the shelf. I won't even get started on him (read love/hate relationship).
But most of all, parties. SO MANY PARTIES. Don't get me wrong, I am a party kinda gal, but staying healthy and somewhat fit during this time is so hard! The desserts seem to beckon with their siren call. Eat me. Just one won't hurt. Yeah, don't ever believe them.
Even one seems to be a slippery slope to cookies for dinner...which is why I have compiled a list for you all! I'm here to keep you in check, but keep your tastebuds and indulgent urges happy. Meet my top 10 healthier vegan desserts for helping you indulge the plant-based way this season!
I Said Healthier.....
I wouldn't say desserts are exactly healthy, but these little numbers can definitely be called healthy vegan desserts in comparison to their very unhealthy counterparts.
Wash them down with a nice tall glass of Silk plant milk, and you will feel satisfied to the core. What you won't feel is the heavy bloated gross feeling that seems to come hand in hand with the holidays! Drumroll please...
10 healthier desserts to indulge your holiday cravings
Eggnog Latte Pudding- A happy marriage between your favorite vegan eggnog & your favorite Starbucks drink all whipped up into a latte inspired eggnog pudding!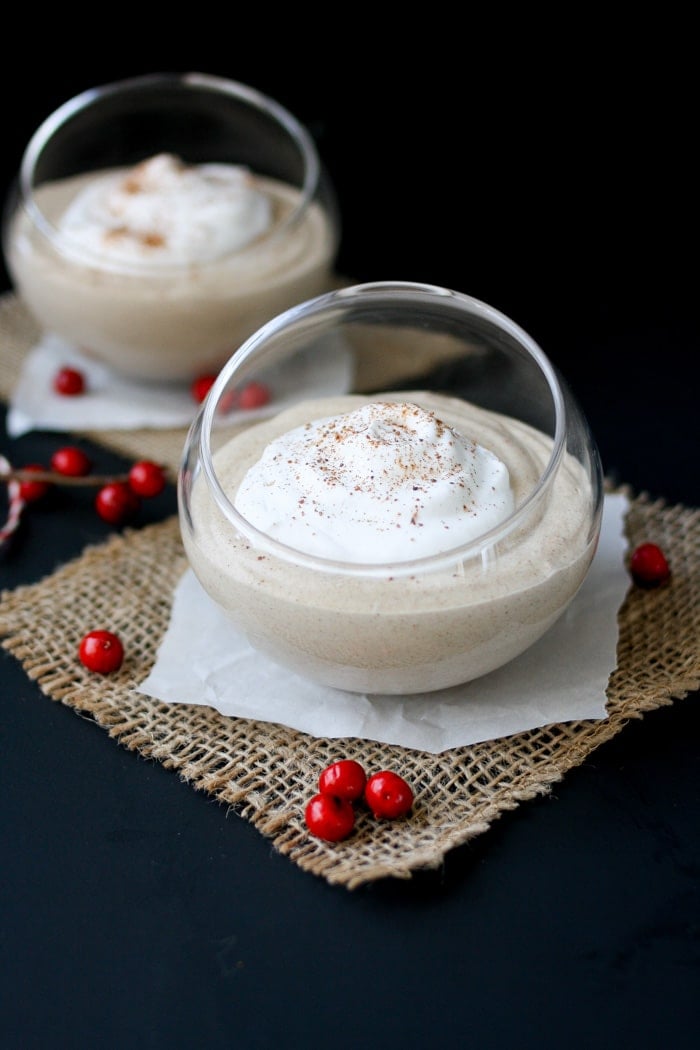 Vegan Gluten Free Apple Cinnamon Scones with Cinnamon Glaze- The perfect combo, apples and cinnamon, baked to deliciousness in these vegan gluten free scones. Drizzled with cinnamon glaze you won't be able to resist!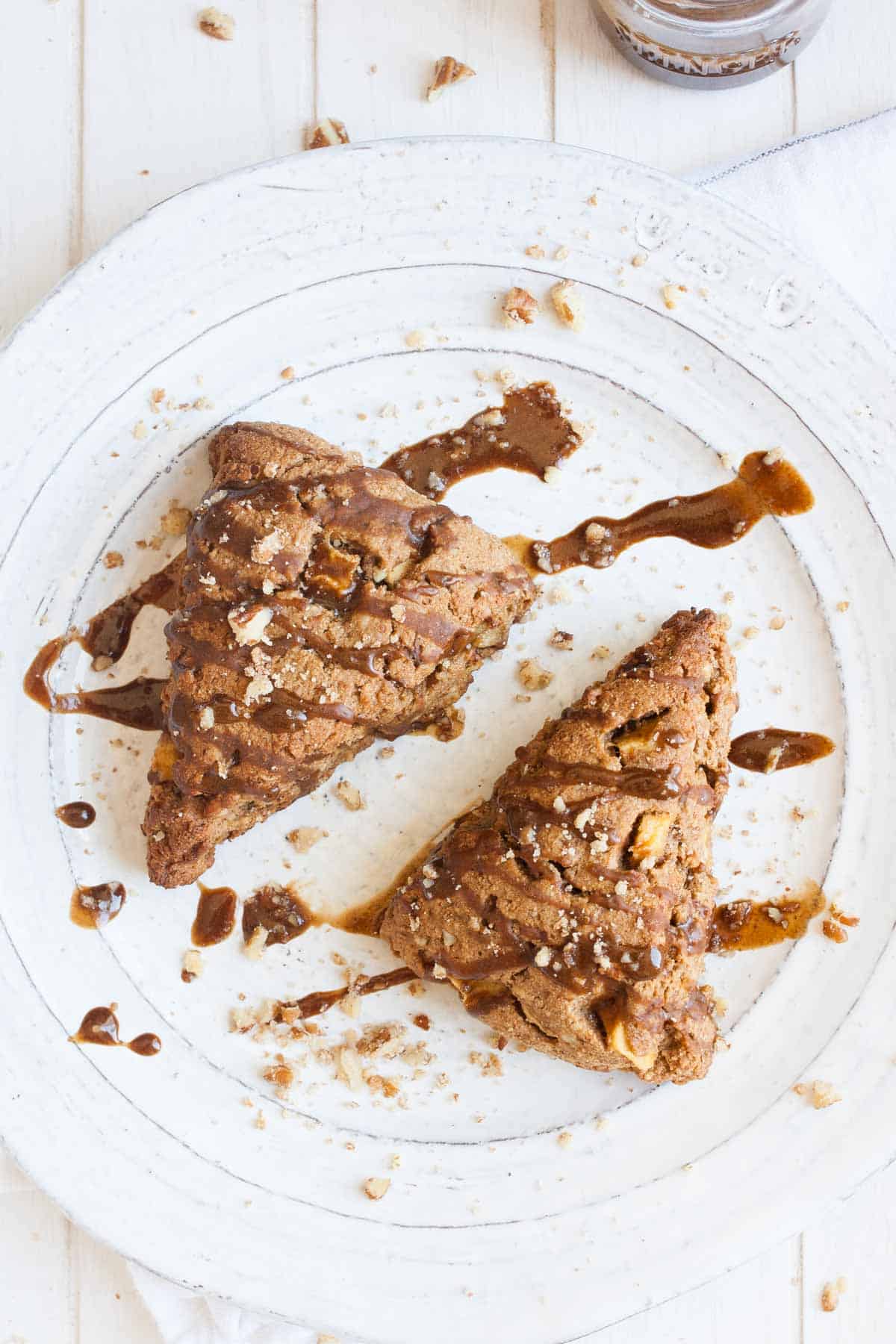 Caramel Peanut Protein Truffles- Smooth caramel, crunchy peanuts, and a chocolate finish. When you crave candy but pick healthy protein truffles, you know you've found the perfect recipe!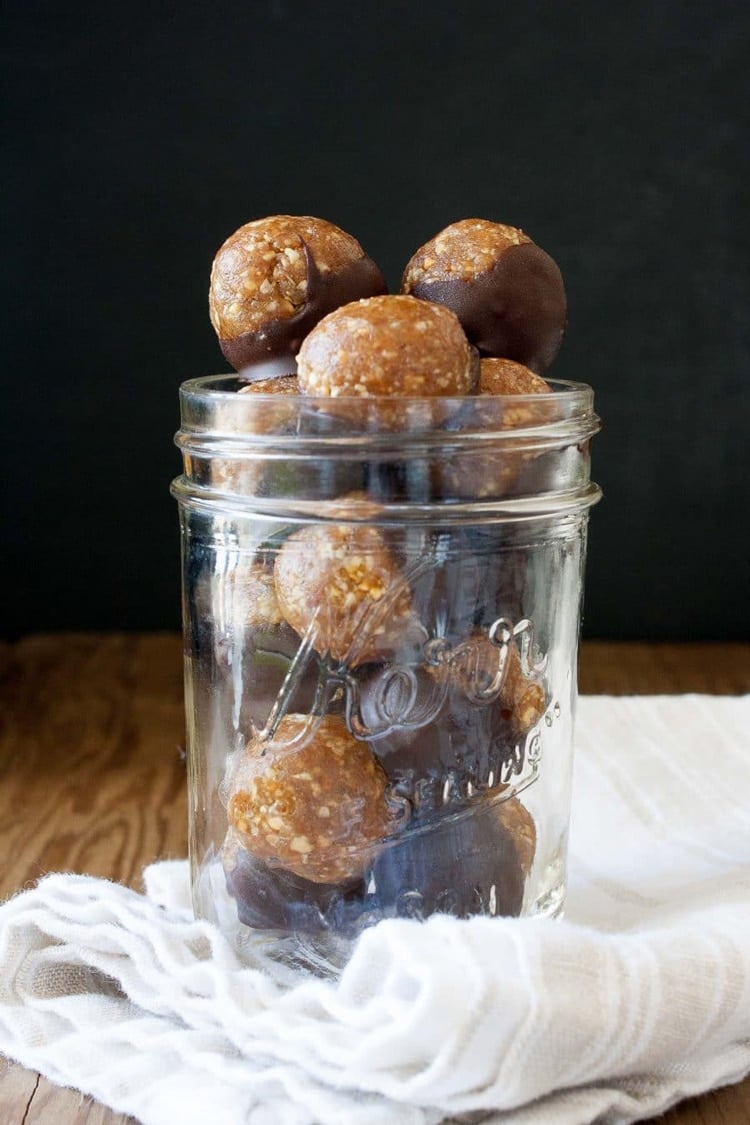 Perfect Vegan Caramel Date Sweetened Brownies- Vegan date sweetened brownies with a lot of chew and a touch of fudge. Proof that you can have both healthy whole food ingredients and amazing flavor!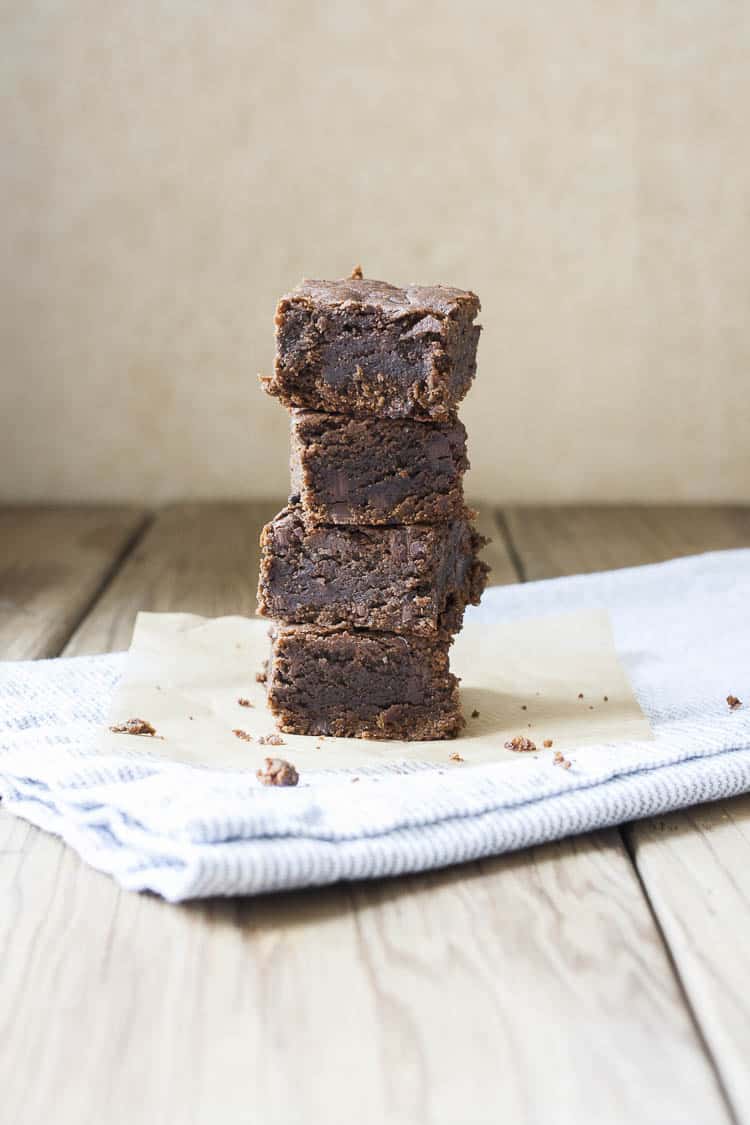 Vegan Cranberry Crunch Dark Chocolate Truffles- Ring in the holidays with these rich, smooth, chocolatey truffles with a twist! Move over Godiva there's a vegan dark chocolate treat in town.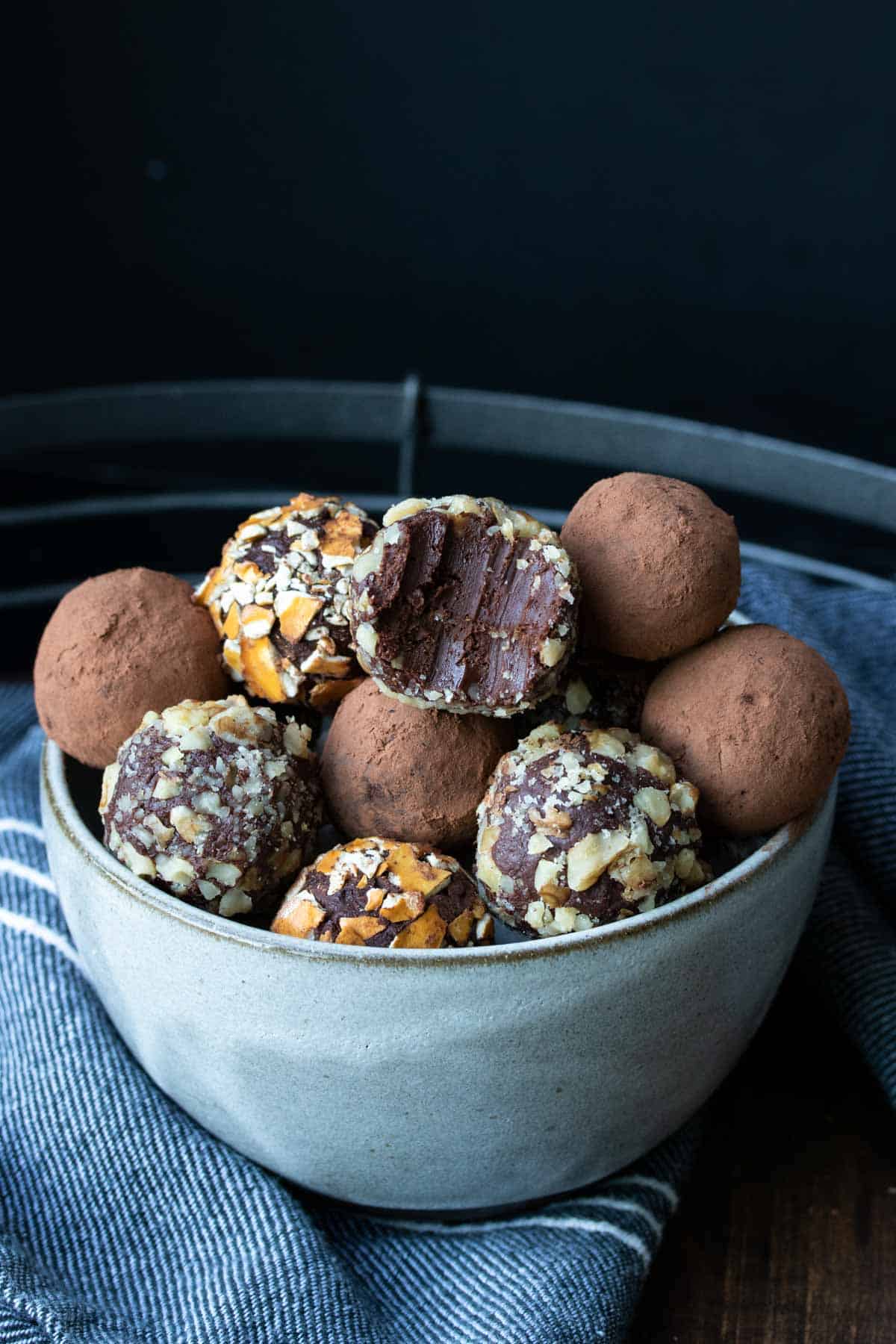 Sriracha Tahini Fudge- Smooth deep dark chocolate taste with a spicy finish. This light and airy tahini fudge is for true fudge lovers only.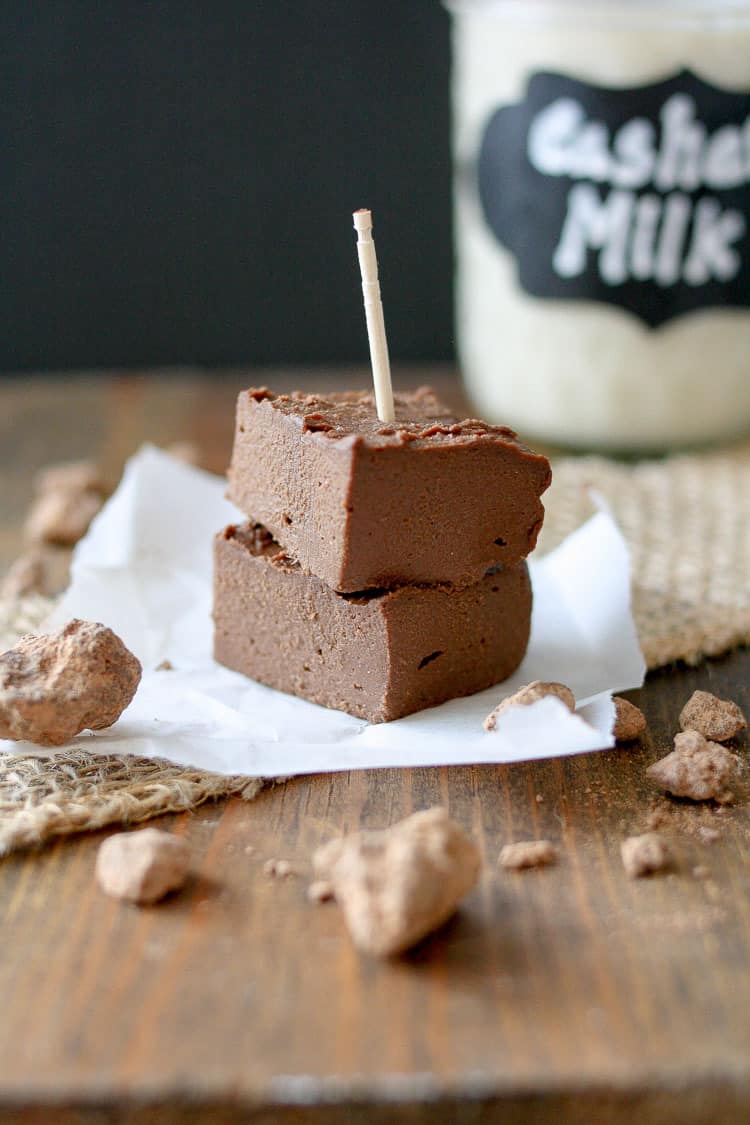 Oatmeal Chocolate Chip Cookie Dough Balls- Baked cookie on the outside, soft cookie dough center. These cookie dough balls are the best of both worlds!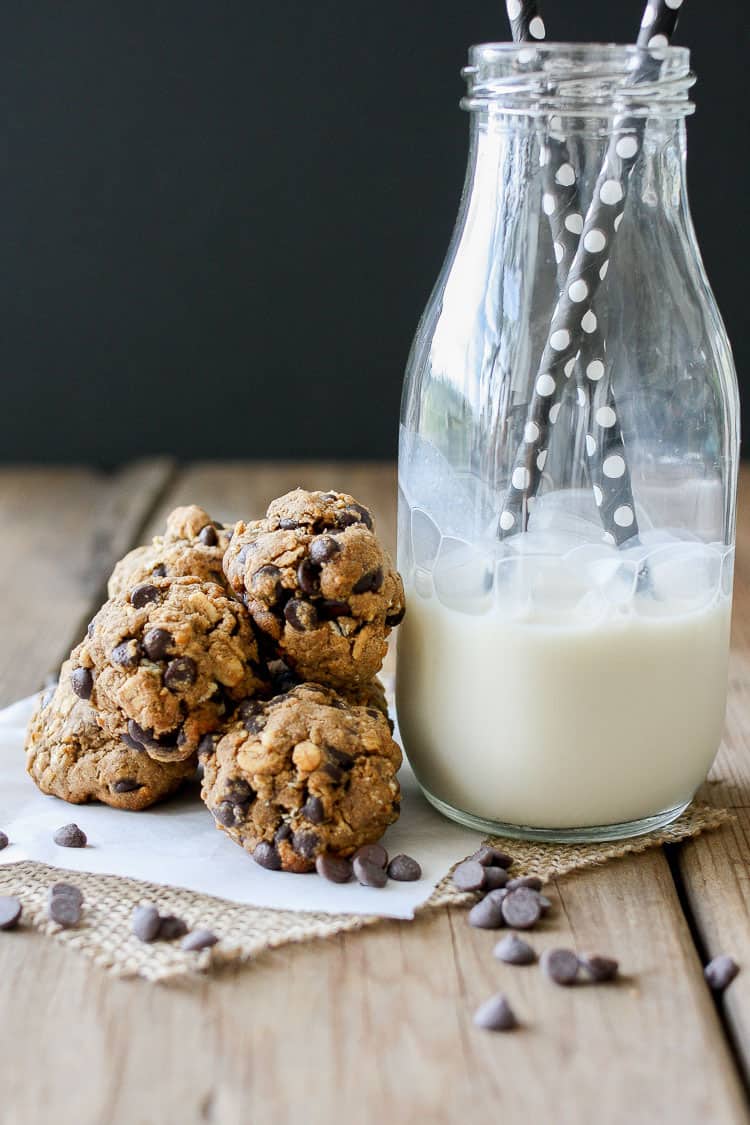 Chocolate Covered Candy Cane Milk Shake- Chocolate and peppermint, all without too many unhealthy ingredients, need I say more? Indulge in this cool winter treat and leave your tastebuds dancing!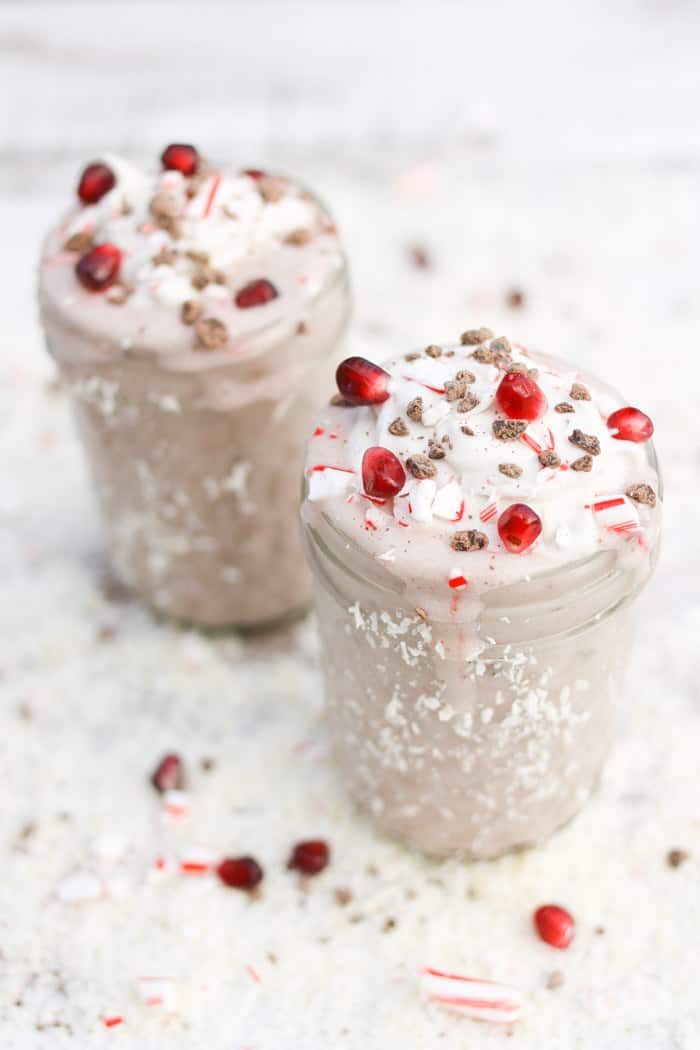 Frothy Hot Chocolate - Cozy up and indulge in this thick, creamy and rich hot chocolate. All whole food ingredients so your body loves it as much as you do!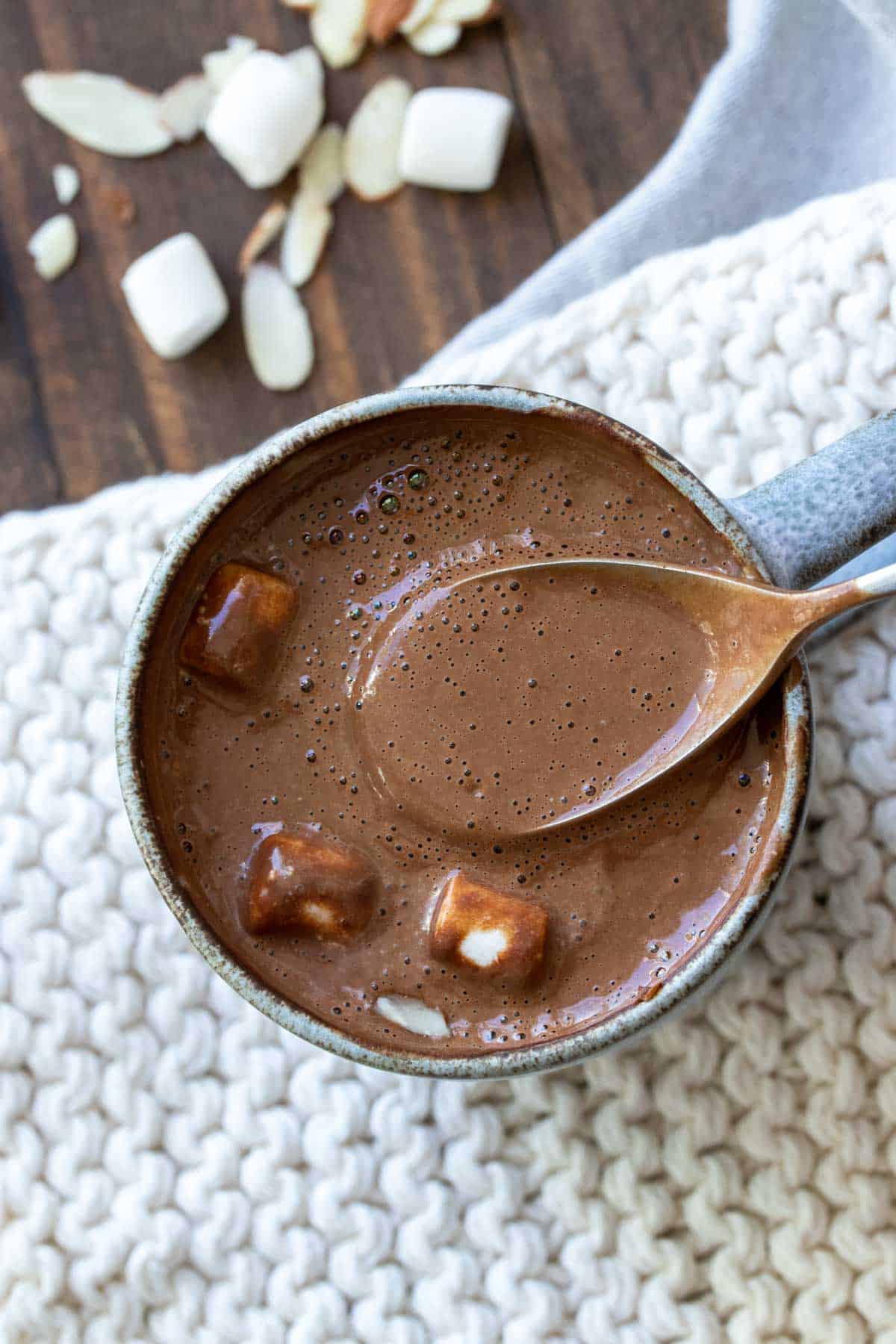 Pumpkin Cupcakes- Pure sweet decadence without processed refined ingredients is possible. Indulge in these rich fall treats without feeling awful. Moist, fluffy and delicious all without gluten or dairy.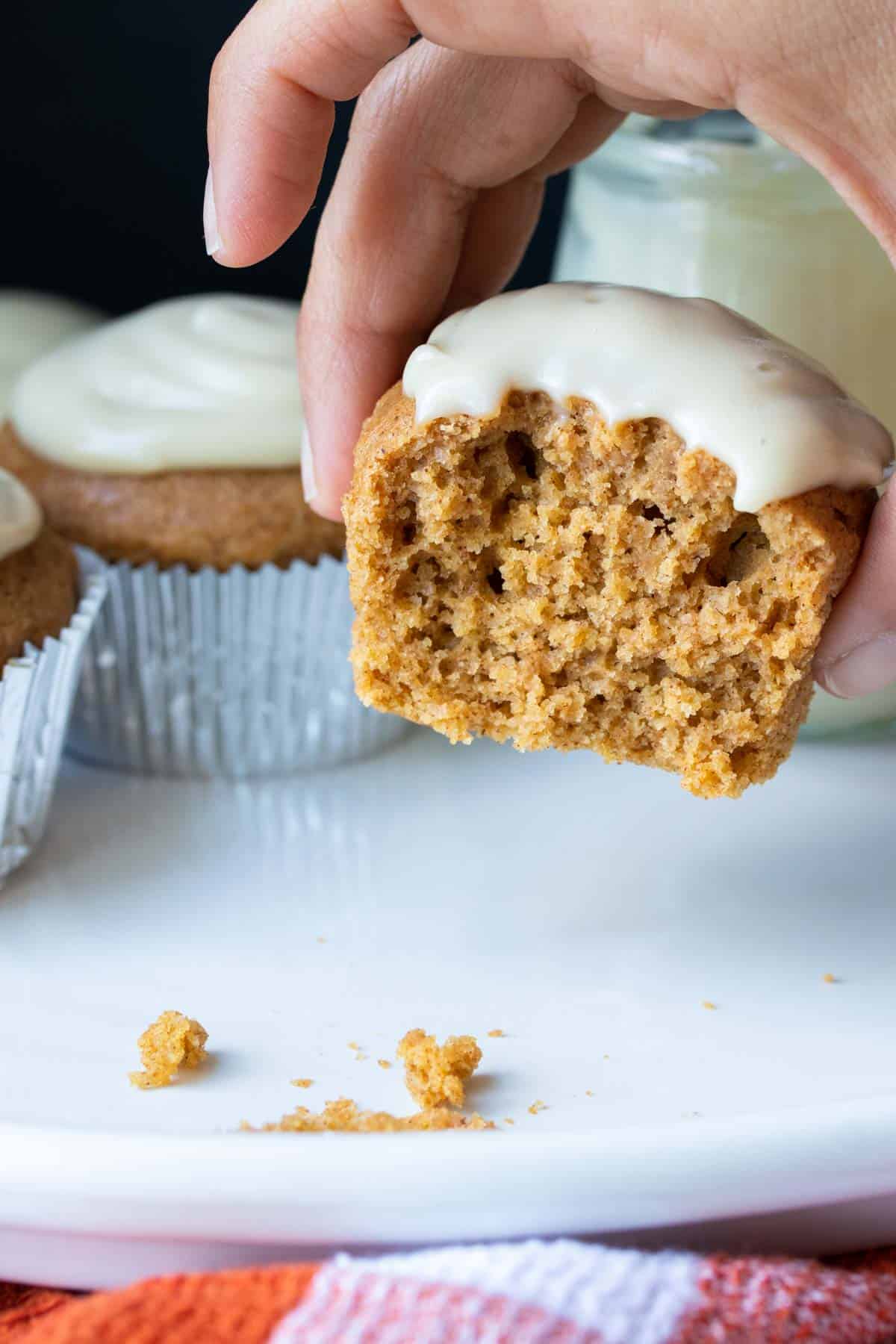 Who's ready to indulge the healthier way this holiday season?
I'm thinking this list of healthier desserts to indulge in should keep you busy for a while! And I guarantee you'll get props all around if you bring them to your next holiday party. Just because your treats happen to be vegan, does not mean they have to compromise on flavor! As my favorite milk brand Silk says, #doplants! It's definitely possible even with delicious vegan holiday treats!
Happy holidays from my family to yours!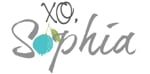 This is a sponsored conversation written by me on behalf of Silk. The opinions and text are all mine.