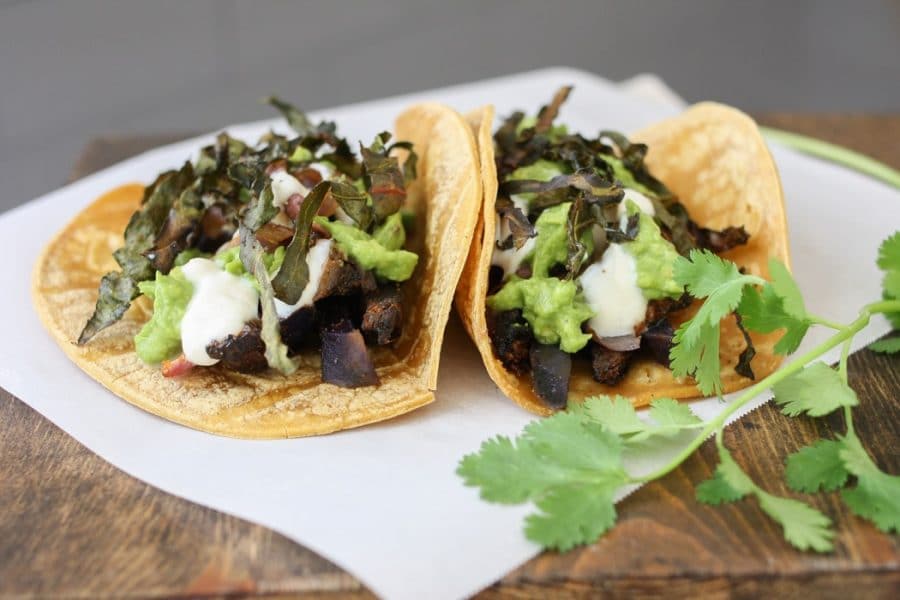 Are you looking to add a little oomph into your Cinco de Mayo or Taco Tuesday? You've come to the right recipe! These tacos have quickly become a go-to easy meal for us, doesn't even matter what day it is! I even precut the veggies over the weekend and marinate them in a container until the day we cook them, easy as pie and so good.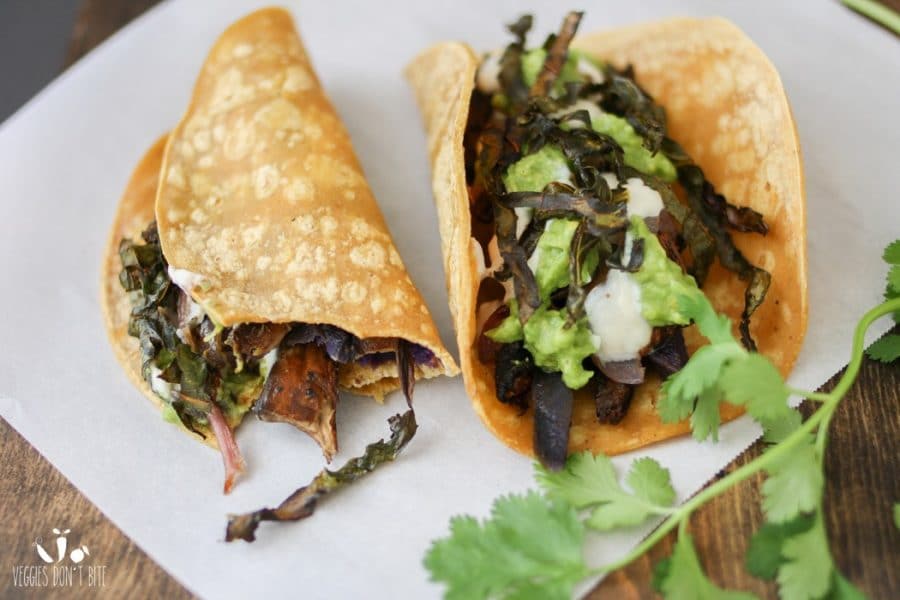 I wanted to create something that was not only quick to make but had a combination of flavors that naturally meshed together, so I set forth to find that perfect combo. I had a few different versions before I finally settled on this one. The heartiness of the portobellos mixed really well with the soft texture of the potatoes. We definitely did not miss meat eating these, even my husband loved them and he is not a mushroom fan! The simple yet flavorful seasonings mix really well to produce that perfect taco taste. Street tacos meet gourmet meal in this healthy and savory dish. Give them a try, I doubt you'll have leftovers!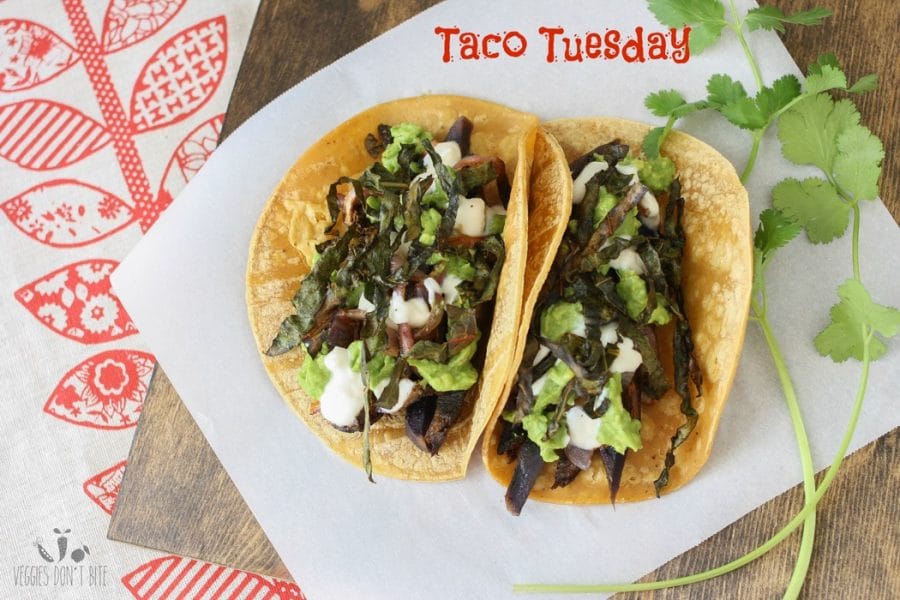 Portobello & Purple Potato Tacos
servings= Serves 4
Hearty portobello mushrooms combine with velvety purple potatoes to make this easy, healthy and delicious taco!
Ingredients:
Garnish:
note: You can add any other toppings you like and also use regular sour cream if you aren't concerned with it being totally vegan. To make this an even easier meal to put together, precut the veggies and put them in a container with the seasonings so they can marinate until you are ready to cook them.
Instructions:
Preheat oven to 400. Wash and slice mushrooms and potatoes into strips, you can use whatever thickness you desire. Slice red onion.
Place the mushrooms, potatoes and red onion slices in a bowl and mix with a splash of oil (or veggie broth), smoked paprika, cumin, salt, and pepper.
Place on a parchment lined baking sheet and bake for 20-25 minutes, depending on thickness, until soft.
* Potatoes take a little longer to bake so if you want your mushrooms and onions on the firmer side and your potatoes softer, then make sure you season each separately instead of mixing them together. Then put in separate piles on the baking sheet so you can take out the mushrooms and onions and leave the potatoes to cook longer.
Serve on corn or flour tortillas and top with collard chips, vegan sour cream and guacamole or any other toppings you desire!