If you're looking for vegan gluten-free Christmas cookies then this is the place to be! This collection of recipes is delicious, easy and loved by all.
This post was originally published on November 2, 2020.
When it comes to the holidays I always want to make things a little easier for you all. So I put together this list of my favorite cookie recipes that I know will wow all of your guests!
The season for sweet treats is here! There's nothing like an array of cookies to snack on with your morning coffee, nibble on in the afternoon, and of course nosh for dessert.
But if you're avoiding gluten and following a plant-based diet you may feel like you're missing out. Or, maybe you try to swap out ingredients in traditional recipes and it just doesn't turn out quite right. No matter the case, these recipes were created to be plant-based and gluten-free and they do not disappoint!
Our Favorite Easy Christmas Cookies
Melomakaronas are Greek Christmas cookies. I grew up eating them and they bring back so many fond memories! I've created a vegan and gluten free version that brings me back to my childhood.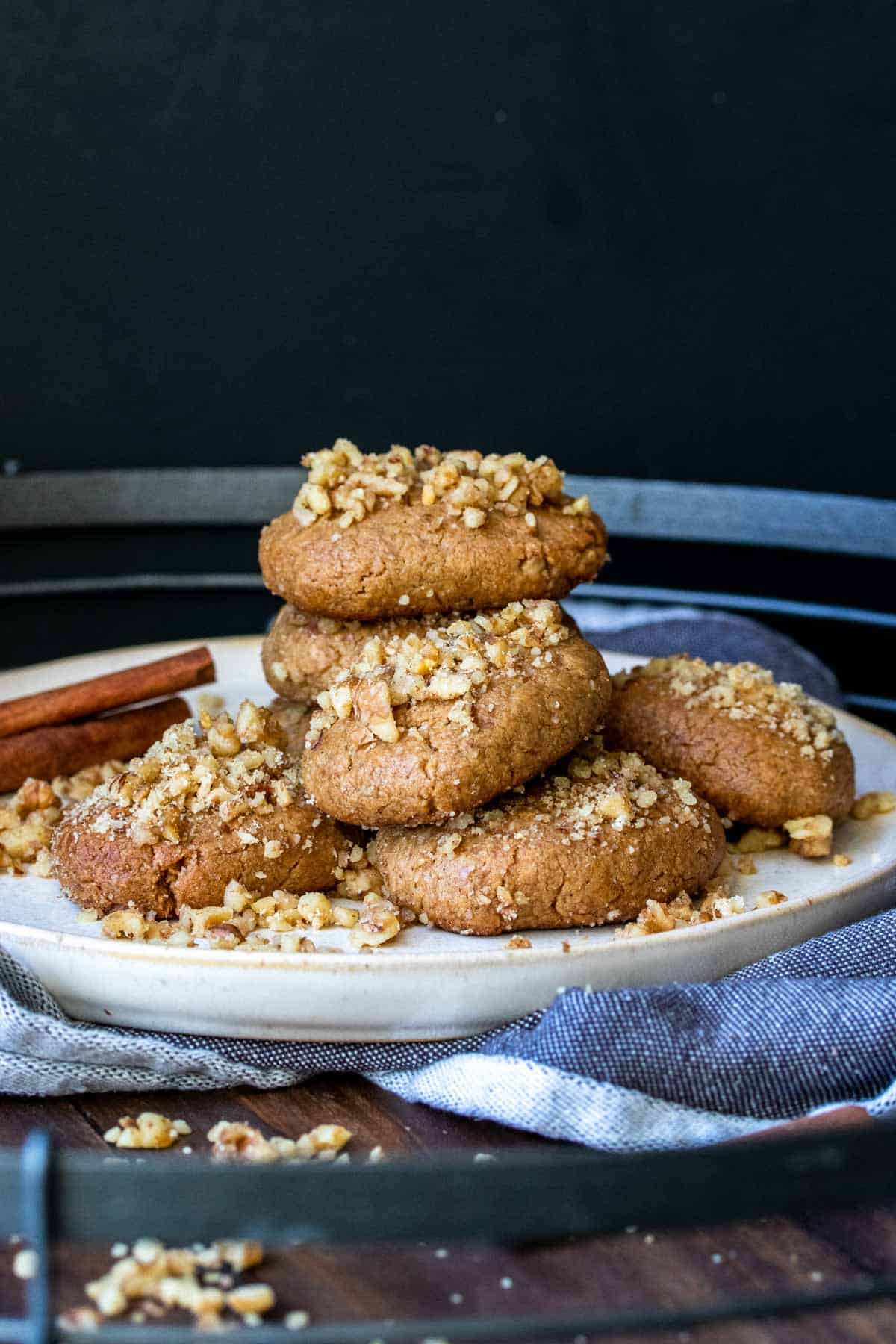 Another Greek cookie recipe! These kourabiedes are butter cookies, which I know what you may be thinking, how can butter cookies be vegan? Well, it was a feat but I've managed to create a vegan and gluten free version of these traditional cookies!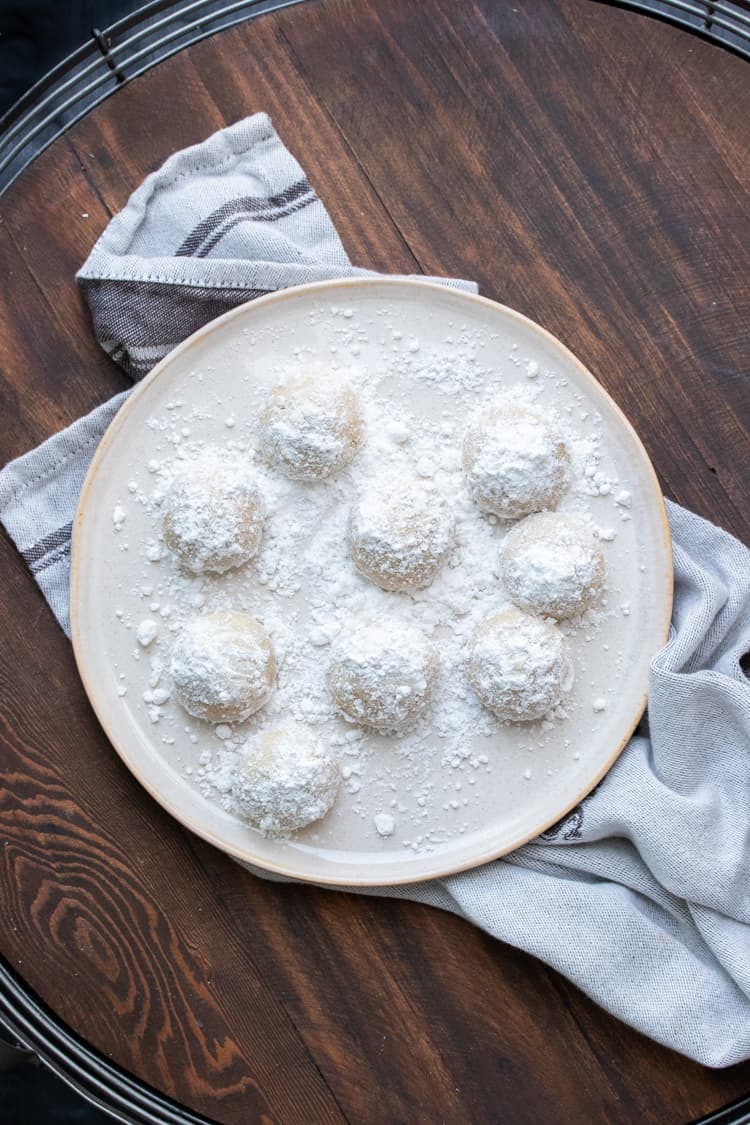 These Snickerdoodles are not only vegan but gluten free! They're so delicious and they have that signature tang and soft chewy texture everyone loves!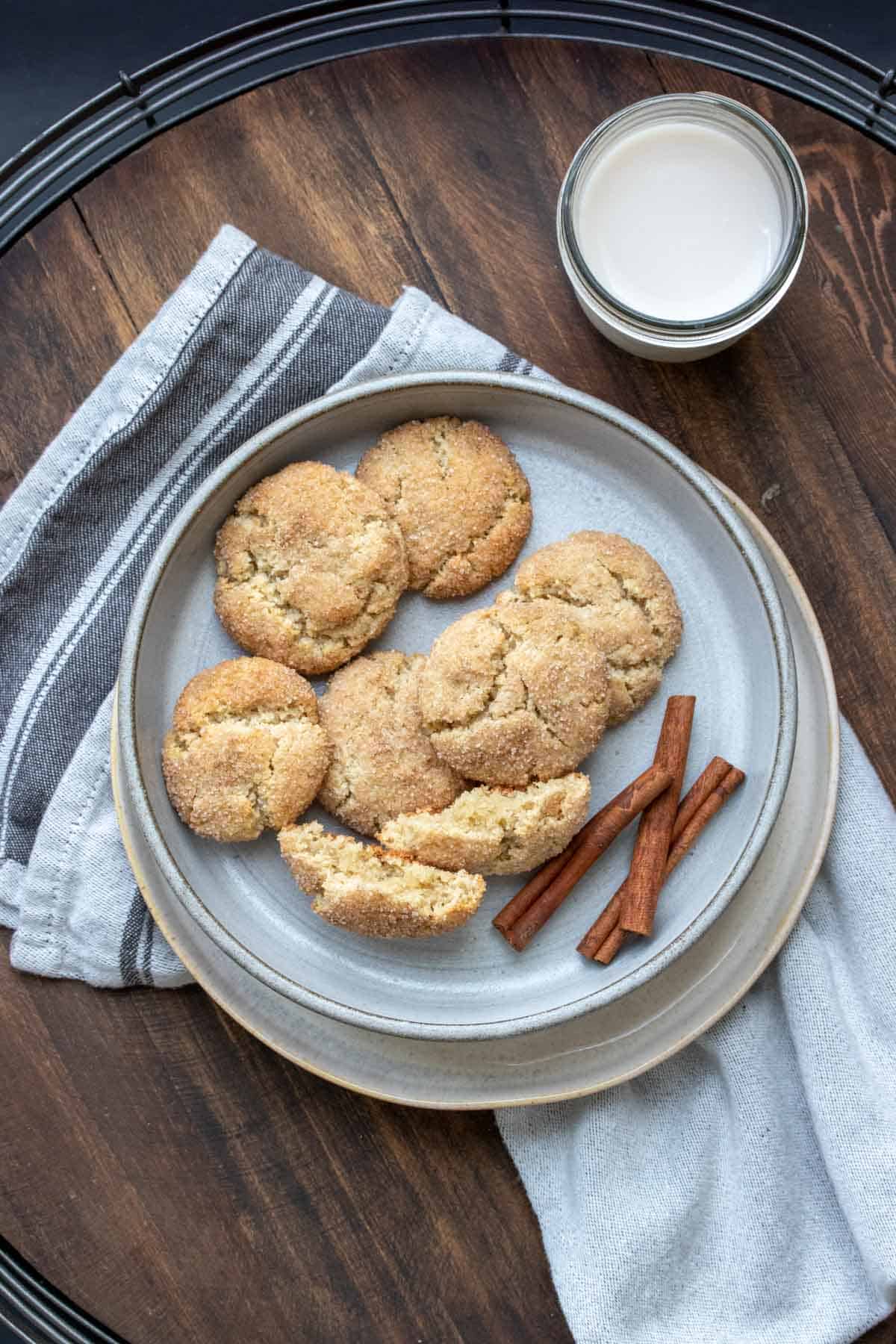 These thumbprint cookies are vegan and gluten free are are so easy to make! A few simple ingredients is all you need for these yummy and versatile cookies!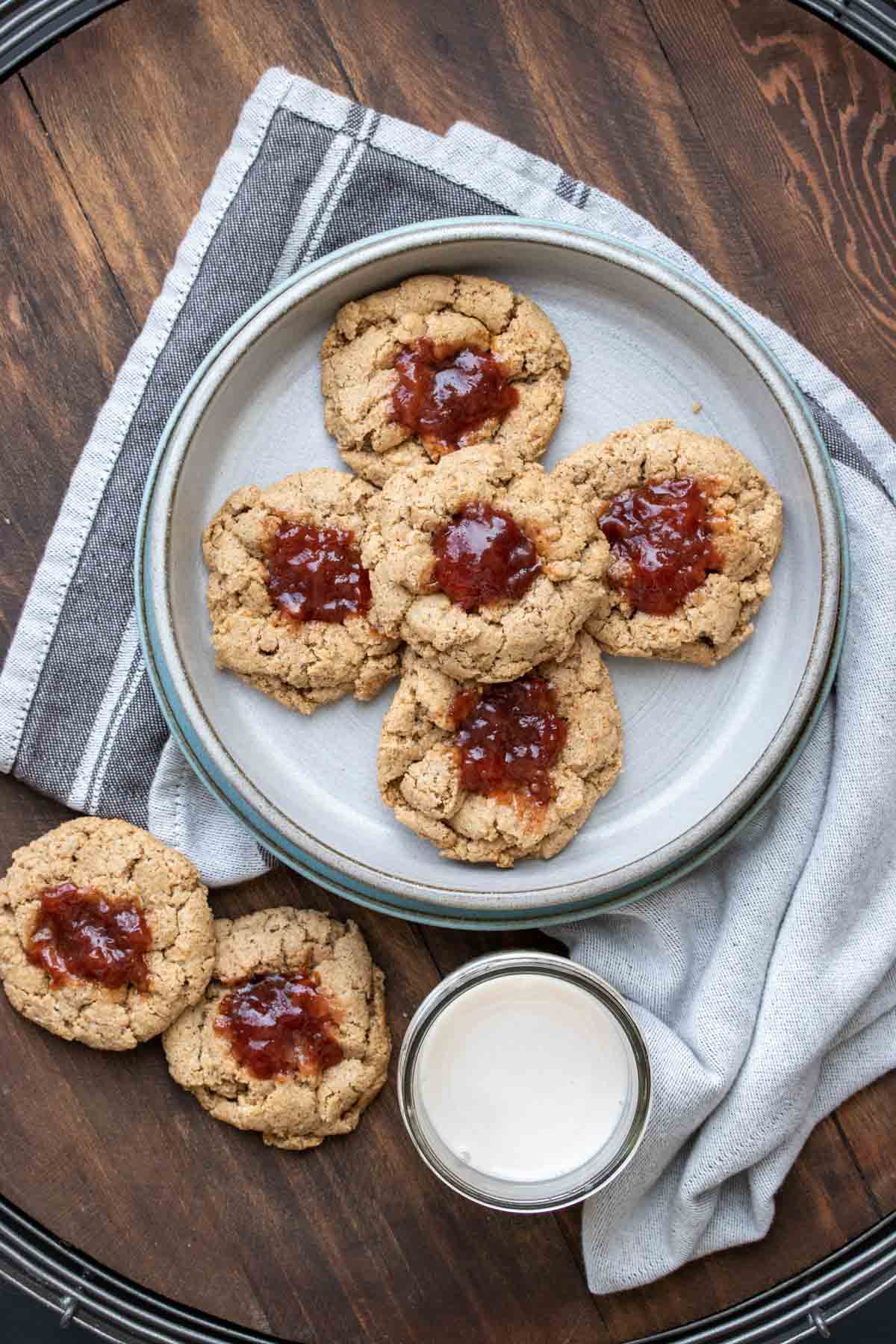 Grain Free Sea Salt Chocolate Chip Cookies
Not only are these cookies chewy, rich, and delicious, they're easily made in one bowl in just 20 minutes! The easier the better when it comes to cookies, especially during the holiday season, because who has extra time to be in the kitchen all day? (Not me!)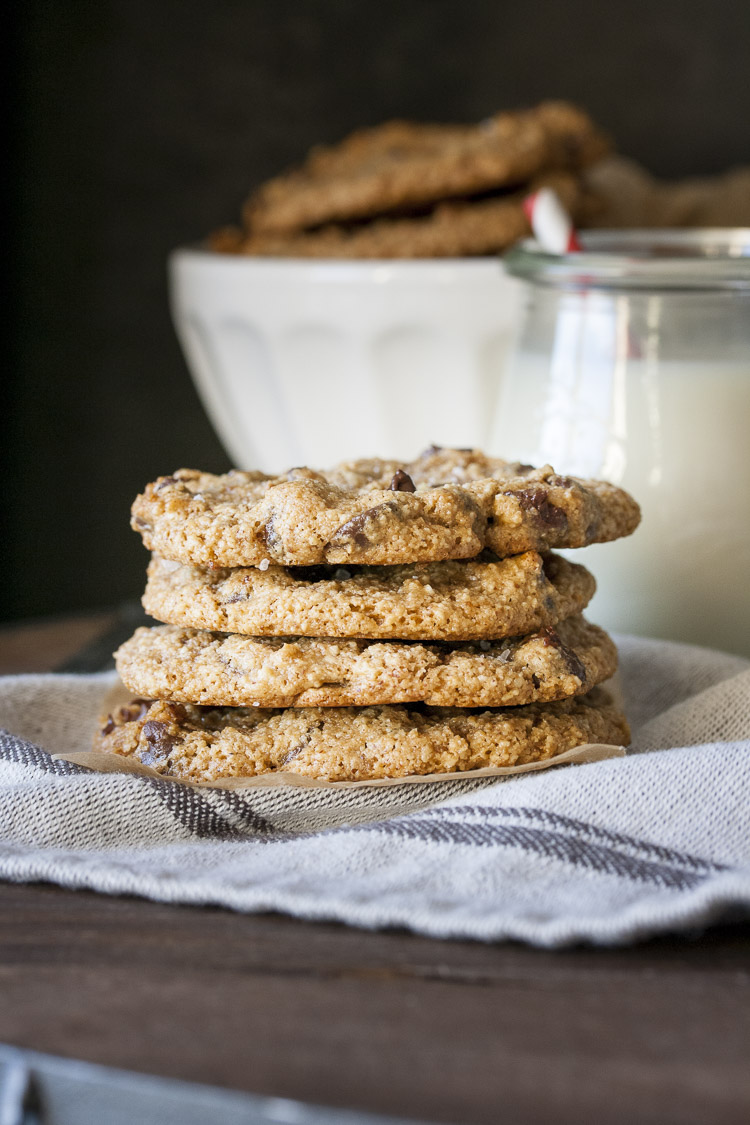 Soft, fluffy, and oh so chocolaty, you need these Chocolate Chip Cookies in your life! The perfect texture is achieved with whole food ingredients for a healthier option.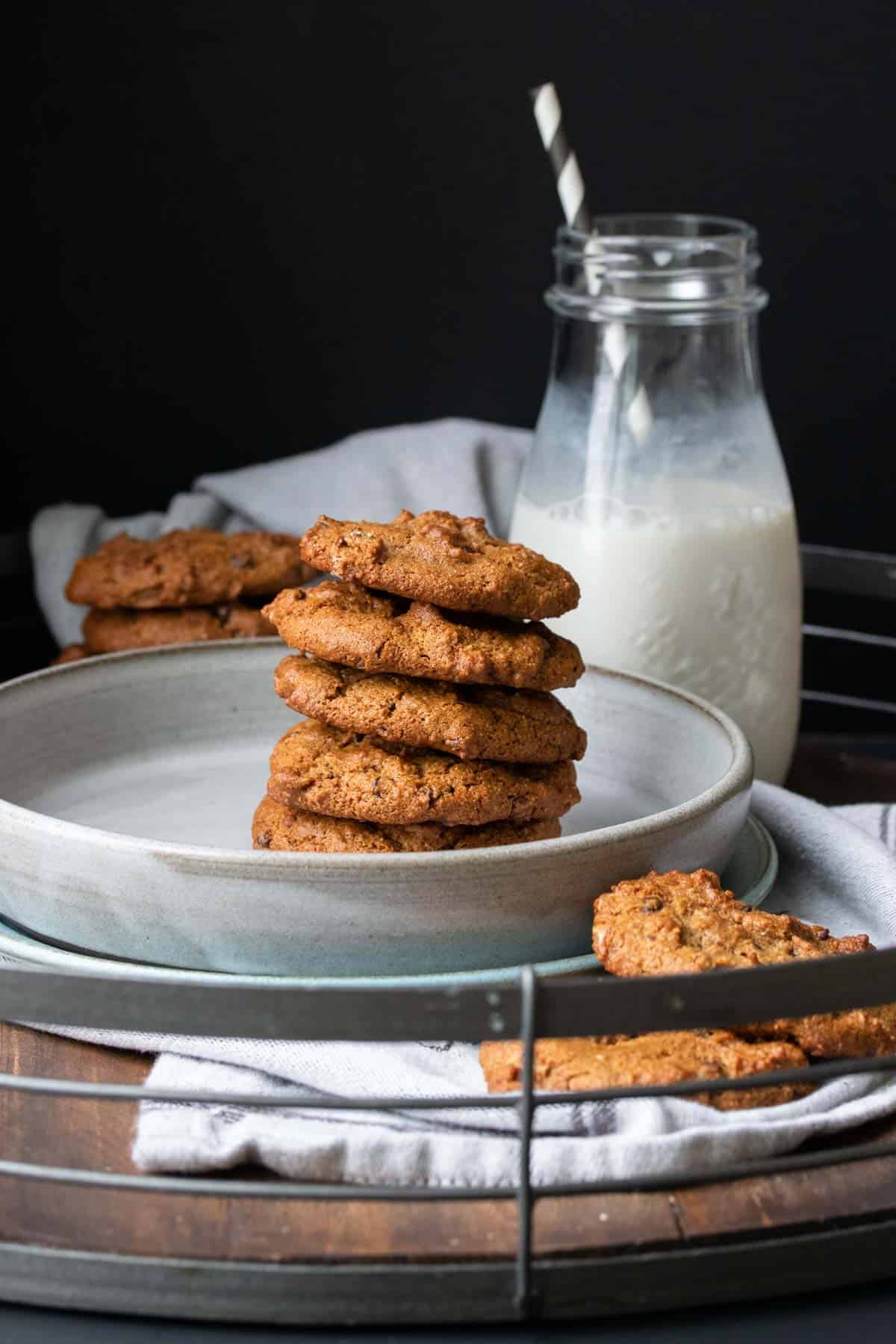 This classic cookie gets a vegan and gluten free makeover! I've included two versions. One is chewy and crispier, and the lower sugar version is softer and fluffier. No matter which you make, you'll love the deep, rich flavor!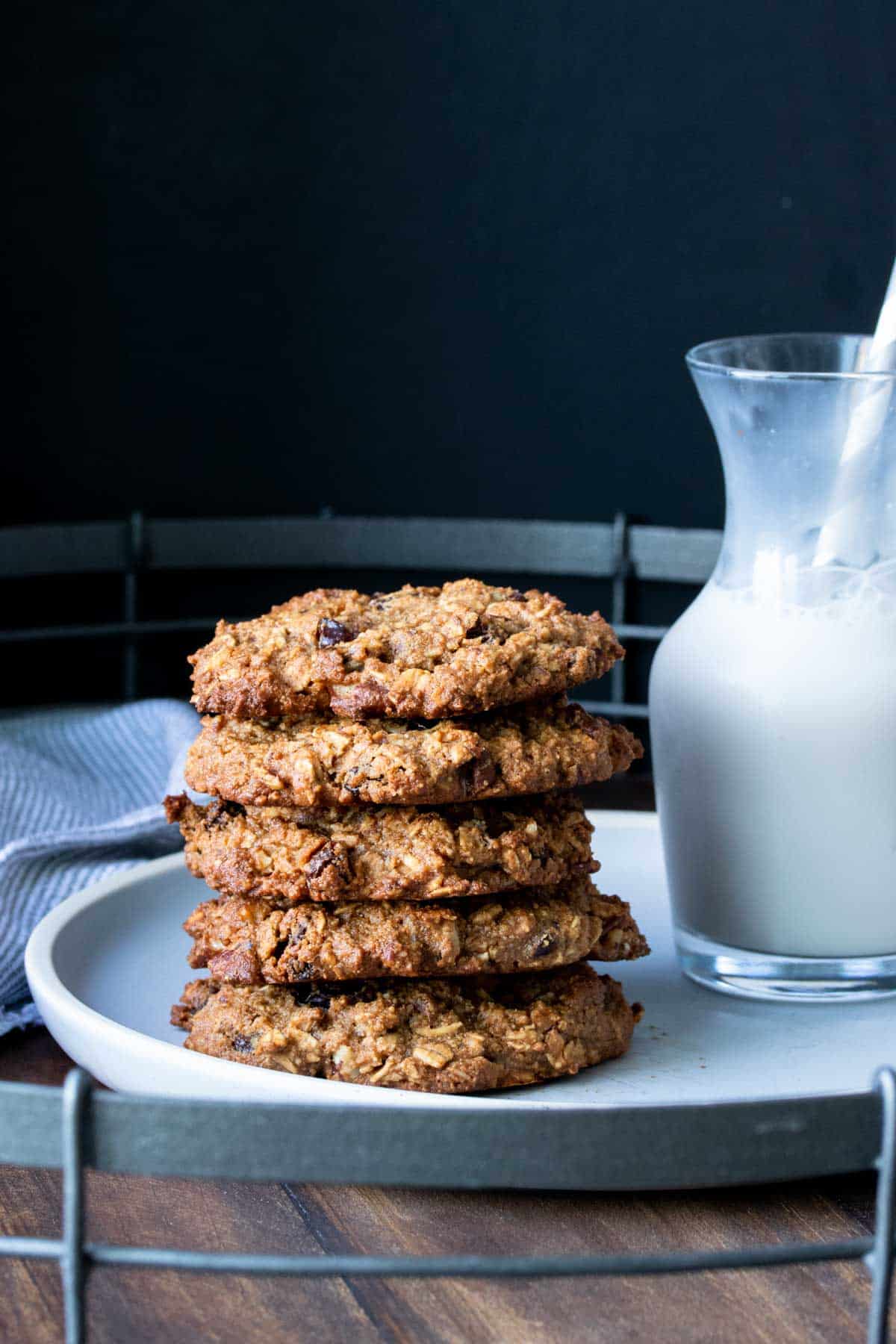 These healthy cookies are ready in less than 30 minutes! Inspired by Chunky Monkey, these cookies have all the best banana, nut, and chocolate flavors baked to perfection with a crispy edge and melt in your mouth middle!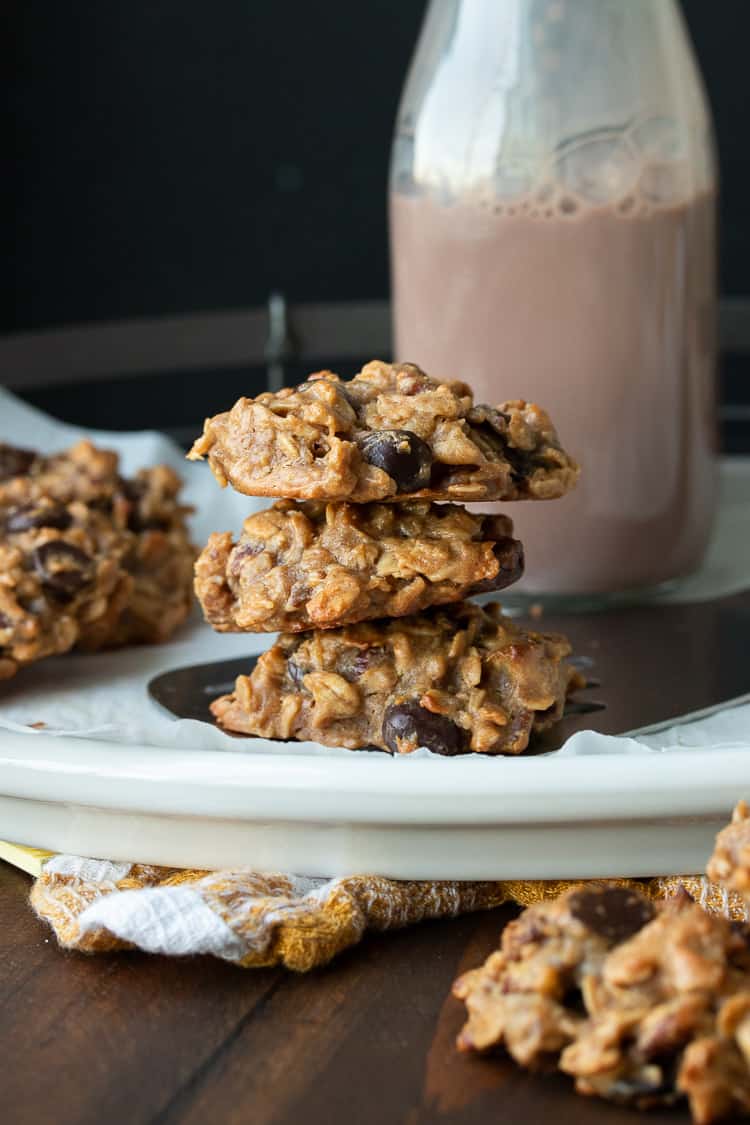 Healthy Vegan Peanut Butter Cookies
One bowl, 5 ingredients, and 20 minutes is all you need to make this grain free version of a cookie favorite! I love how easy they are to make, and I love even more that I can feel good about giving them to my kids!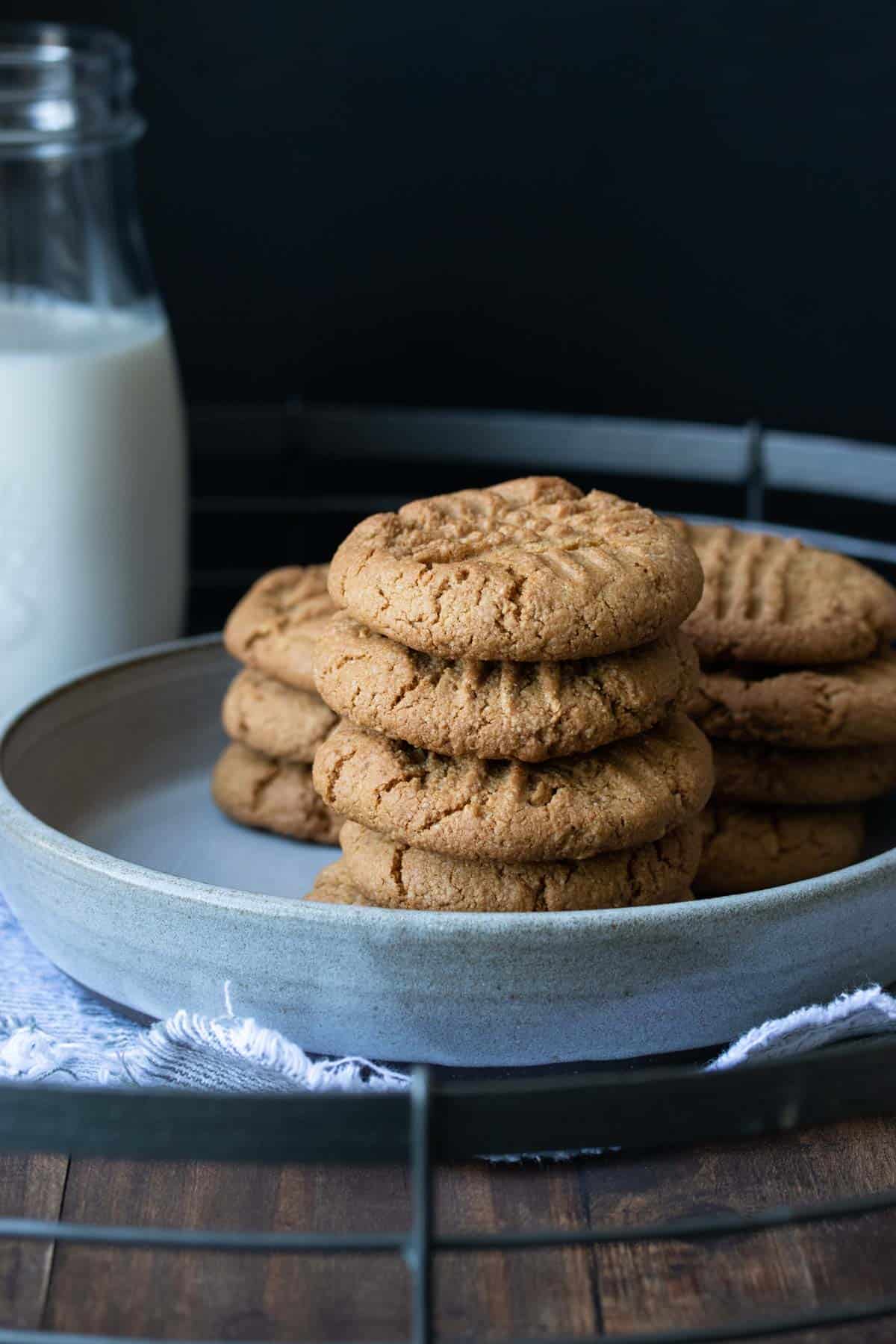 More Vegan Holiday Treats
I know this list is for cookie recipes, but I just couldn't leave out these tasty treats! They're all vegan as well, and go well with any holiday gathering. They're also easy to give as gifts, which makes them a fun way to shake things up!
These are pure decadence, yet healthy made with whole food ingredients! Incredibly versatile, they can be served as a snack, dessert, or party treat. Best part? No oven necessary!!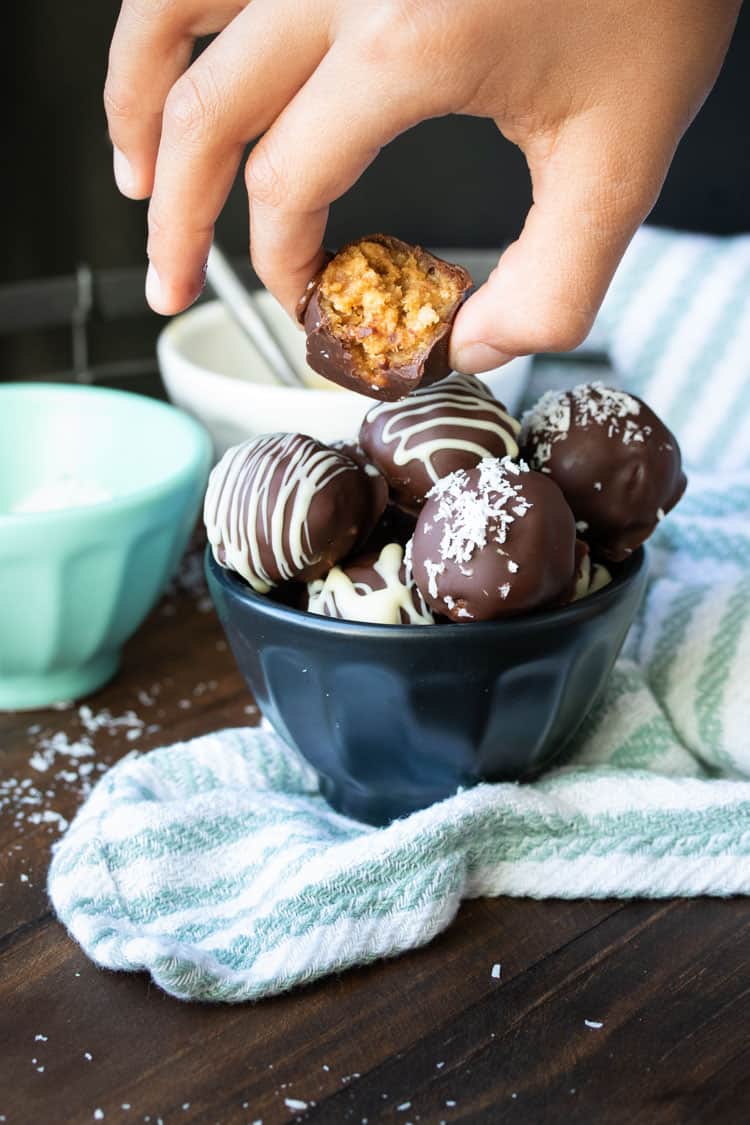 My childhood was graced with the presence of my mom's baklava, it's seriously the BEST EVER! I'm not joking. So, I of course had to create a vegan version of this delectable treat! I've also included an oil free option so no one gets left out of the deliciousness!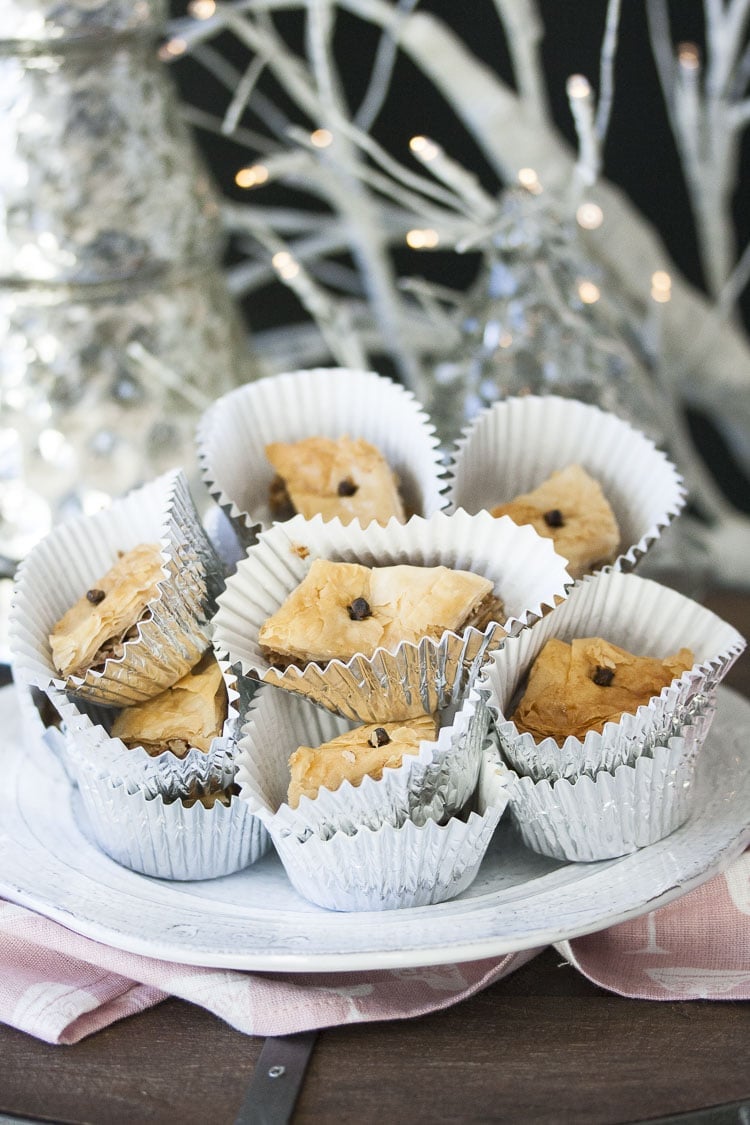 The fresh crunch of peppermint and the rich chewiness of brownies come together in this fabulous Christmas recipe! If you can resist eating the whole batch, they make great gifts for chocolate lovers.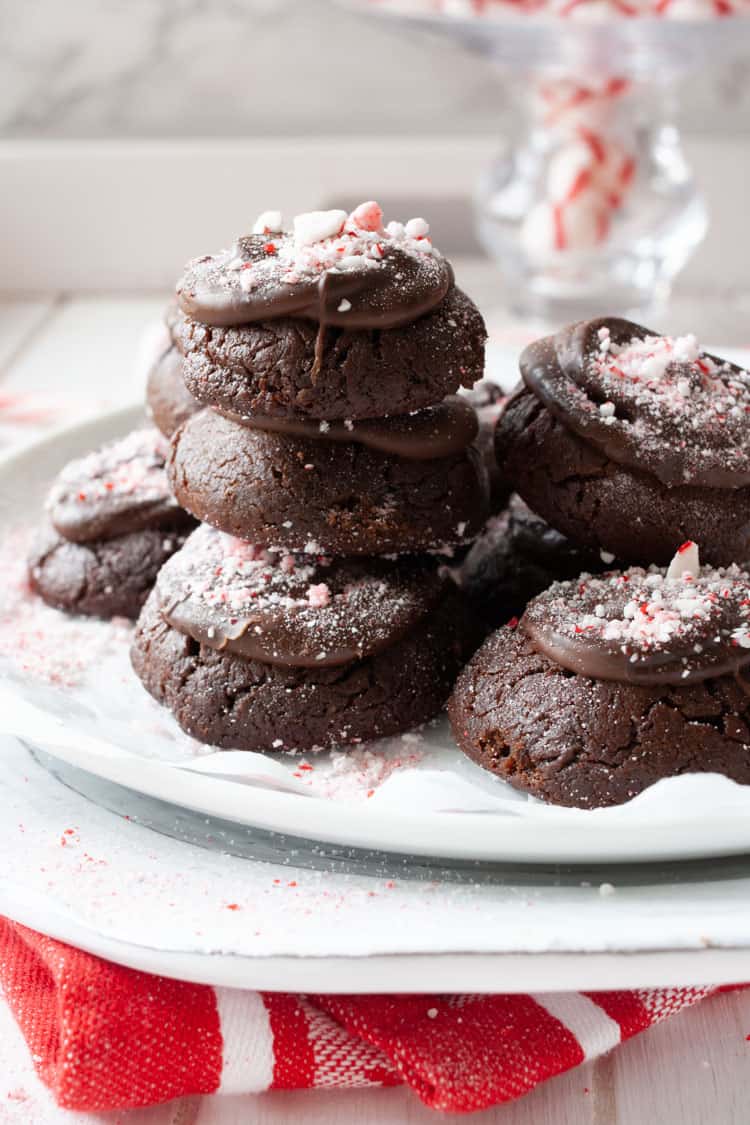 If you want more of a traditional brownie, this recipe is for you! They're so fudgy and rich and are made from all plant based ingredients, no nuts!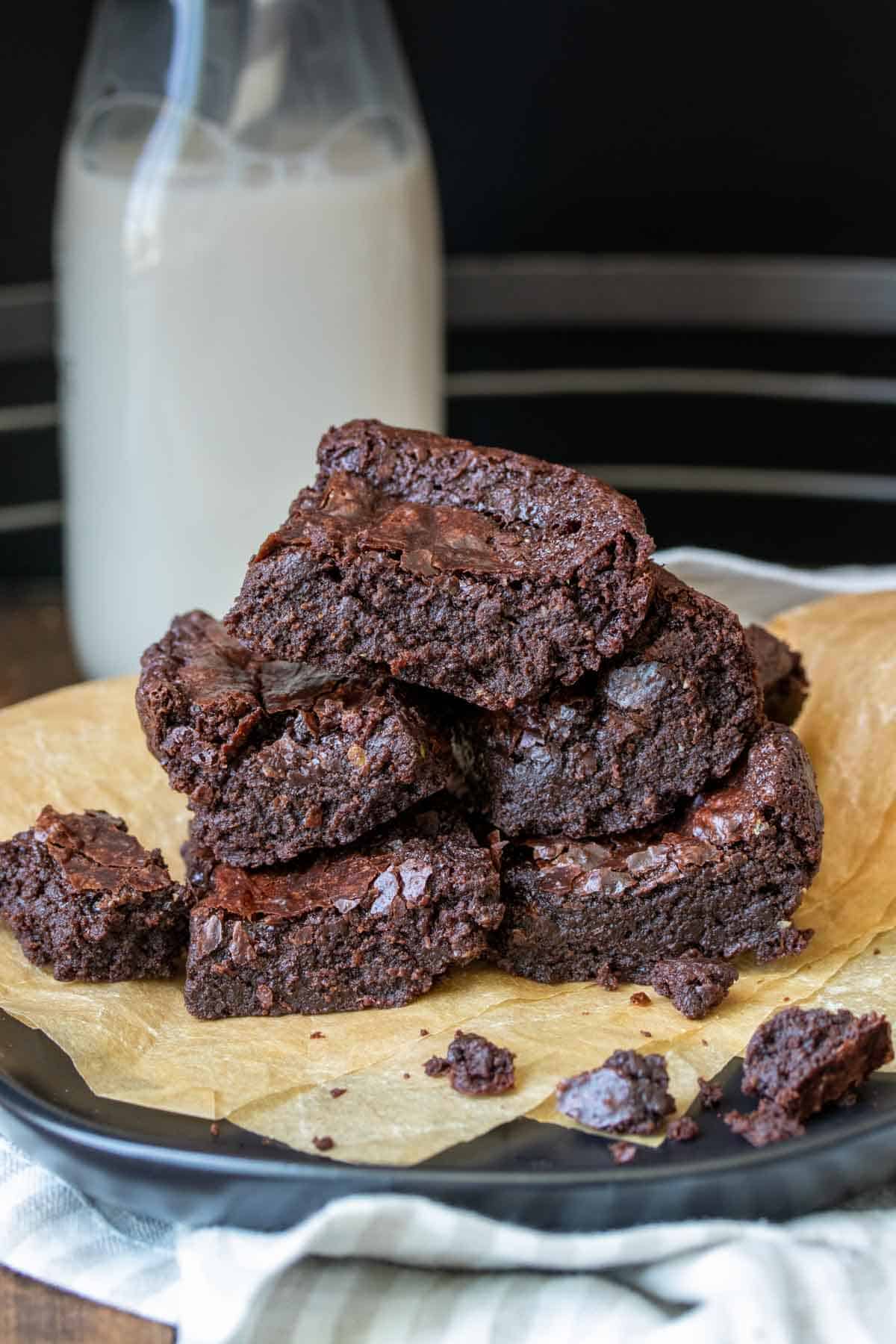 Because Christmas and peppermint go hand in hand, I had to include this recipe! They're no bake and take only 5 minutes, which is always appreciated this time of year! Feed them to your family for a healthy snack, gift them to spread some cheer, or leave them out for good 'ole St. Nick!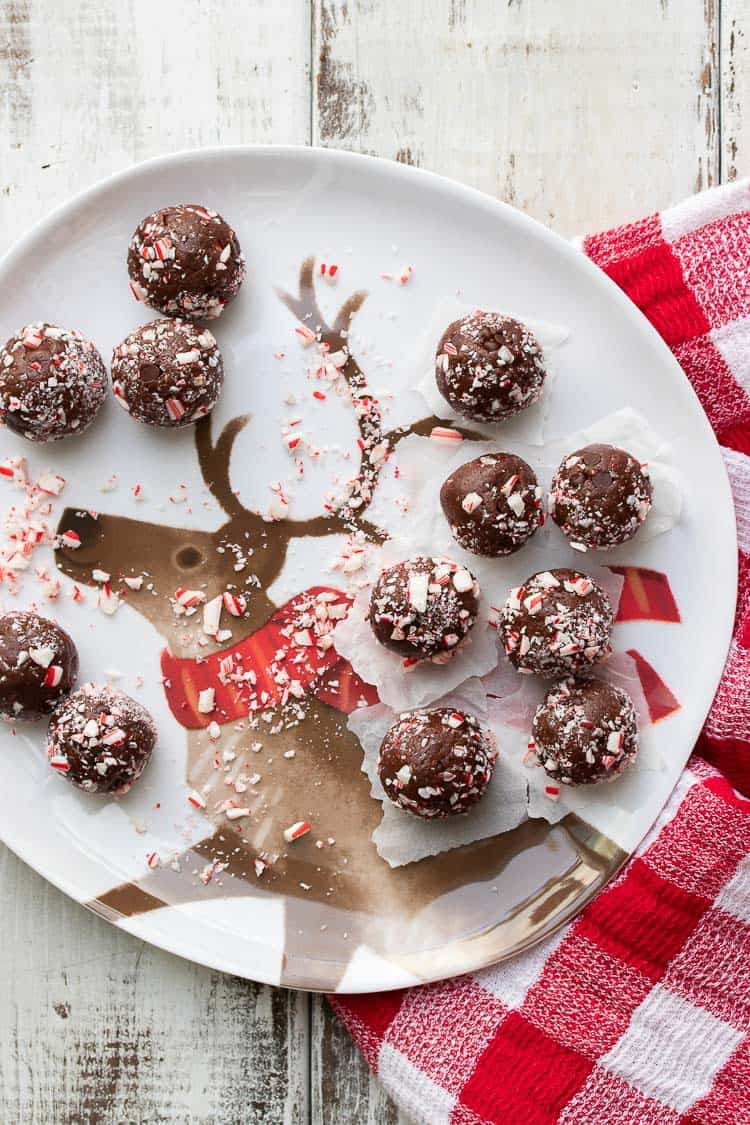 There's something about truffles that seem so elegant, perfect for serving at your holiday dinners or giving out as gifts. These decadent rich treats are actually super simple to make! Plus, they're easily customizable so have fun trying a variety of flavors!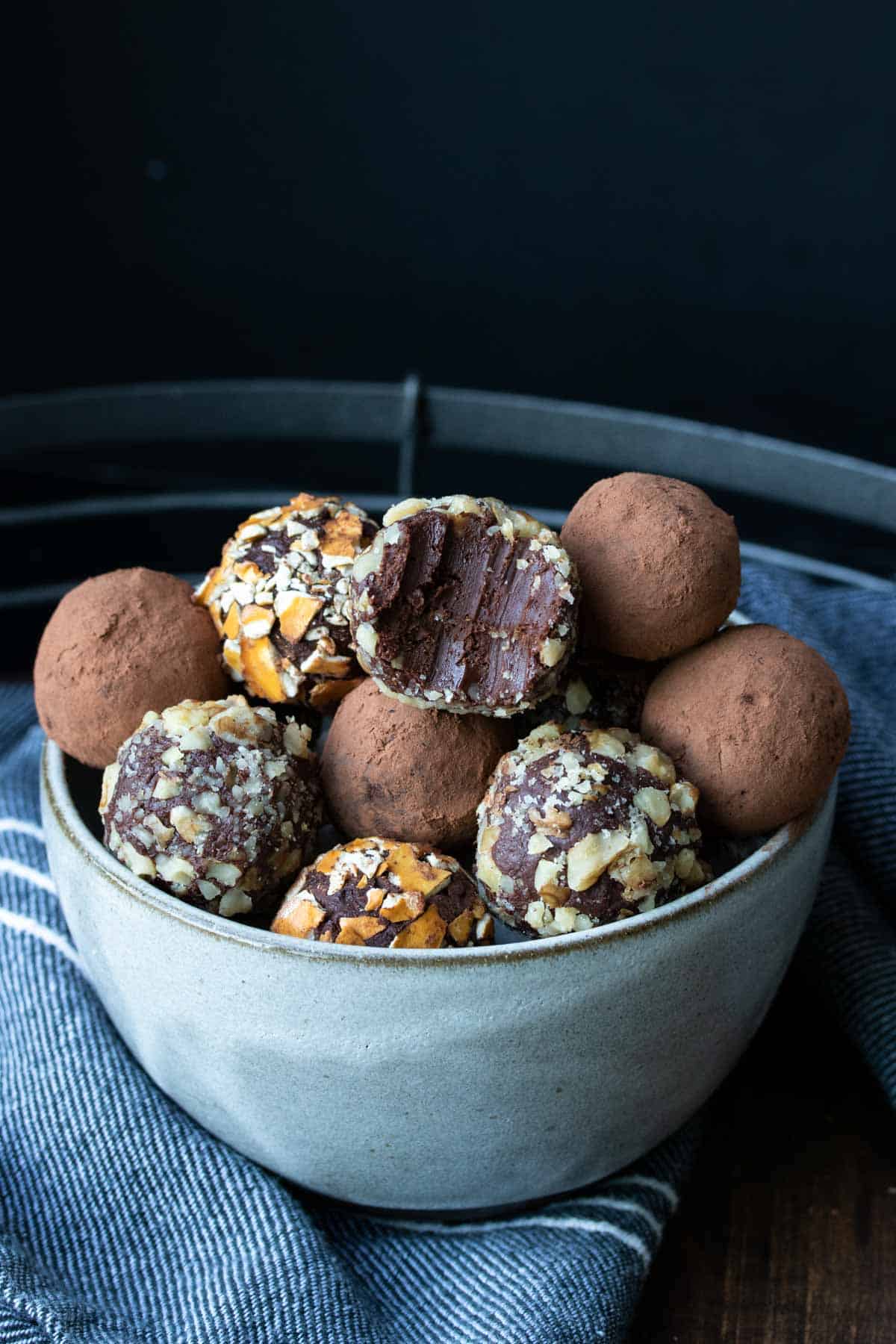 Caramel Peanut Protein Truffles
Smooth buttery caramel, crunchy peanuts, and rich chocolate make up this candy like treat- but they're healthy! They contain no refined sugar, nutrient filled ingredients, protein and I've included a fully raw option!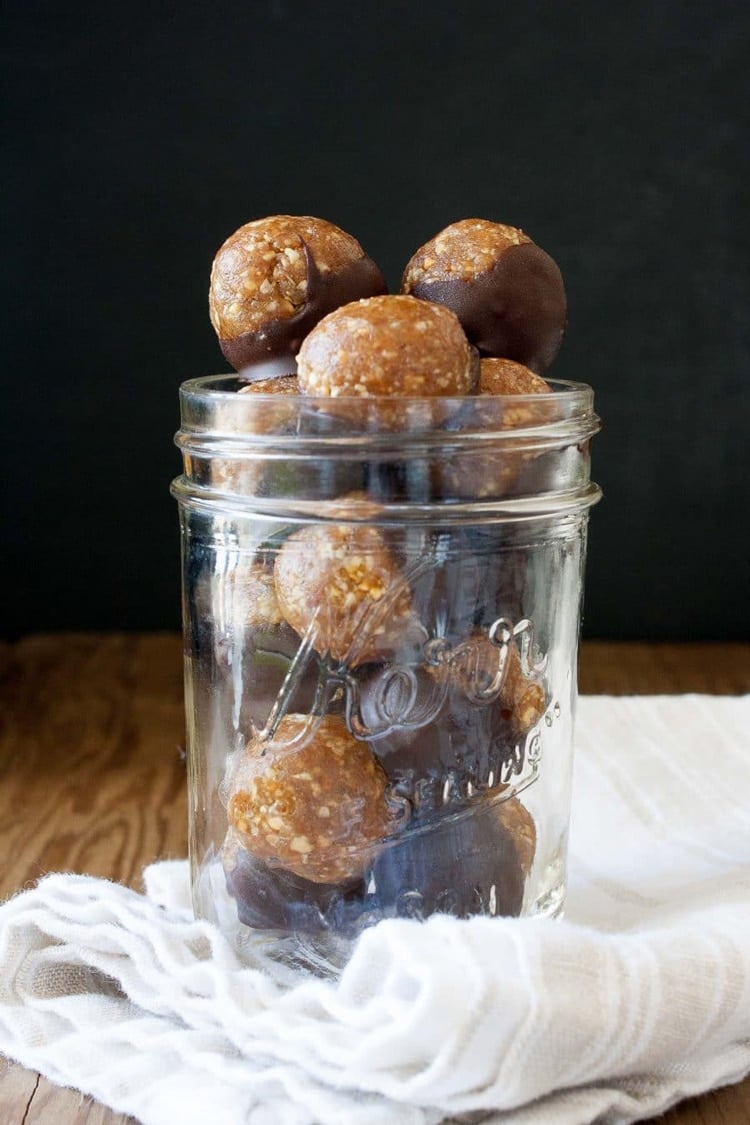 This is the best vegan rice krispie treats recipe ever! A special trick helps them come out so ooey gooey, with a bonus adaptable recipe.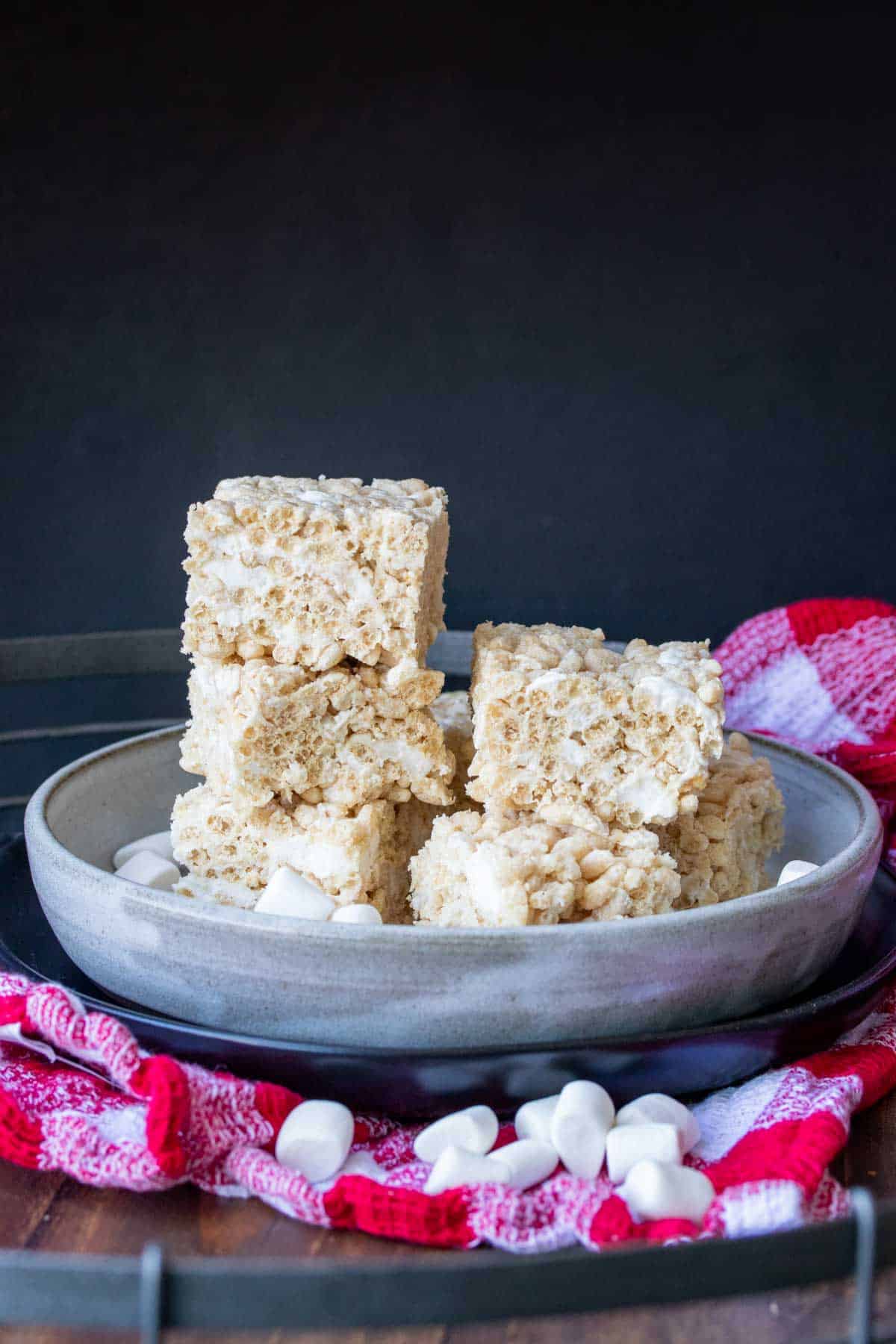 These decadent treats get their name from their ultra rich flavor! Treat yourself and your loved ones to these gooey plant-based squares of deliciousness.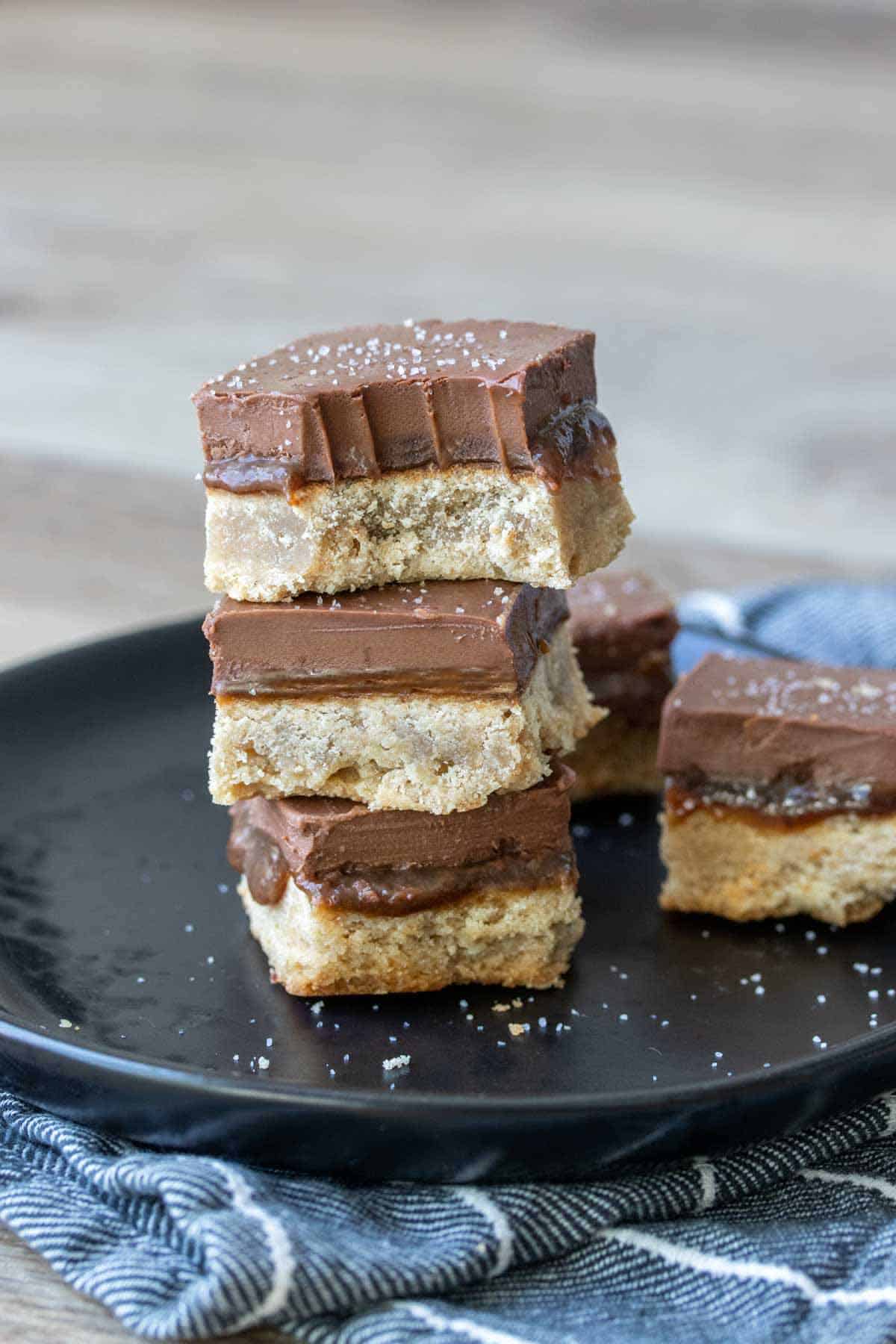 Tips and tricks
When doing all of your holiday baking and cheer spreading, these helpful suggestions should come in handy:
When making cookies, for the best texture you need accuracy with the flours. Which is why I include precise weights in each recipe. If you don't have a scale, then you can purchase this fairly inexpensive one.
If you prefer to measure, then measure the flours by scooping your measuring cup into the flour versus spooning it into it. This is how I measured when getting my weights.
I suggest baking cookies on a parchment lined cookie sheet. Parchment helps crisp the cookie for that perfect outer texture.
Substituting sugar for whole food ingredients is a great way to make desserts healthier. I love using date paste to sweeten treats, maple syrup is another fabulous option!
For a dry sweetener, I've found coconut sugar works well.
Cookies are best served fresh, but you can make your cookies ahead of time and freeze them! Just defrost them at room temp before serving or wrapping up to give as gifts.
If you're bringing cookies to share at a party, arrange them on a pretty platter and cover with plastic wrap until they are served.
To give as gifts, find cute festive holiday plates and use cellophane or plastic wrap that is holiday themed. Put two pieces of the wrap under the plate in a criss cross fashion, then bring both overhead and tie it with a holiday ribbon.
Vegan and gluten-free substitutes
It's best to find recipes that were designed specifically to be plant-based and gluten-free. However, the following ingredients are popular to use as substitutions.
Milk – There are a variety of dairy-free milks that are great for baking. Coconut cream or milk and cashew milk give the most creamy and rich results. Oat, almond, and soy milk are other options. Just make sure that it is unflavored and unsweetened.
Butter – Oils such as coconut, avocado, olive, and canola may all be used in place of butter. There are also store bought vegan butter alternatives that work well.
Eggs – Use a flax egg, applesauce, or banana as a binder.
Flour – Many of my recipes use almond and/or oat flour instead of all purpose. Just make sure you select certified gluten-free oat flour. Bob's Red Mill also has a gluten-free 1-to-1 blend that works well.
Common Questions
How do you make vegan Christmas cookies?
Any cookie can be made vegan! As long as no animal products are used, then you are good to go. All of my recipes use vegan, whole food ingredients without sacrificing any flavor or texture!
What is the best vegan Christmas cookie?
Obviously this comes down to personal preference. I'd hate to influence anyone, so I suggest making each one for a taste test to decide!
Are vegan cookies healthy?
Not necessarily, but it depends on the ingredients used. Homemade vegan cookies can be healthier if you use whole food ingredients and pay attention to labels so nothing extra sneaks in!