Vegan diet benefits are huge in the healthy living space. Learn the best tips for transitioning to a vegan diet without pressure to be all or nothing.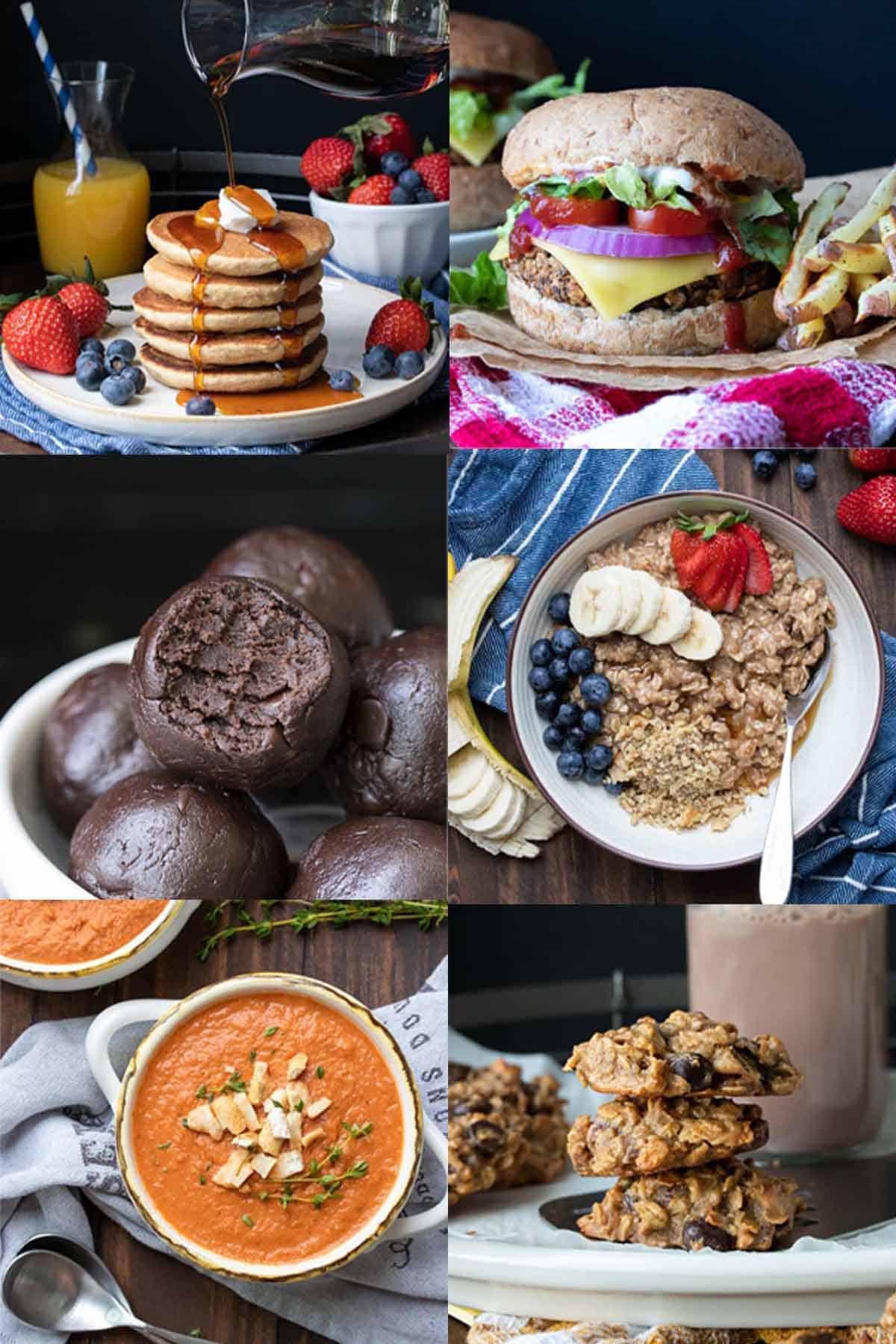 Working a few plant-based recipes into your diet isn't hard to do when approached the right way. It's mostly the pressure that the online community gives that turns most people away from adapting a vegan diet.
Transitioning to Vegan Foods Without Pressure
I may not win some people over saying this, and I may gain some haters, but here we go. The pressure of the online world to do life perfectly has gotten out of hand. Especially when it comes to a vegan or plant-based diet.
Whether you're adding one vegan meal, or working to make all of your meals vegan, vegan and plant based diet benefits are still there. It's not the number we should focus on, but rather that you're slowly moving forward to an end goal.
Benefits of Being Vegan and Plant Based Diet Benefits
The first thing you need to start with is your why. Why are you transitioning to vegan meals? Is it for health reasons? Is it because you've had a change in your ethical stance? This needs to be what you keep asking yourself for every decision you make.
For our family, the why is health. Our actions always keep that as the center, which is why when we go out, we don't stress too much. Stress plays a critical role with your overall health.
In fact, it can be the center reason why you are both mentally and physically unhealthy. Your body can show symptoms of illness, that are actually stress induced. Read more about what you may be experiencing in this article by the Mayo Clinic.
There are 4 main categories when it comes to benefits associated with transitioning to vegan and the why you need to ask yourself:
Health
Environment
Animals
Cost
As I have said, our why has to do with our health. But for you, it may be the environment that keeps you going, the animals that drive you, or perhaps overall cost of food. For some it's also a mix of multiple benefits.
How does a plant based diet affect your body?
Once you know your why, and you make sure to keep your stress levels low, eating a diet rich in plants can have a huge impact on your overall health. Here are some of the plant based diet benefits that our family saw:
Here are some articles that explain further how eating a healthy vegan diet can affect your health:
Plant based diet books and documentaries
If you're looking for some great places to start with books and documentaries about the plant based diet, here are a few to start with:
Documentaries (these can also be found as books):
A few more books:
Arguments and excuses
Arguments against transitioning to vegan are all over in the online world. But the bottom line is that if you want to make the change, you'll find a way to make it happen. For every argument as to why you can't do it, is a rebuttal as to why you should.
I will miss my favorite foods- My website is filled with recipes that satisfy even the biggest meat eaters (just read the comments). Plus, starting slow and allowing yourself to still enjoy things you love is something I advocate for.
I don't have time to learn to cook new recipes- I have so many recipes that are not only quick and easy, but some are done in 30 minutes! See my post on Easy Vegan Recipes Done in 30 Minutes for some great examples.
It's too expensive- You don't have to eat fancy foods when eating a plant based diet. In fact, my site is mostly dedicated to recipes using everyday ingredients. Nothing fancy. In fact my entire cookbook, Vegan Burgers and Burritos, uses ingredients you'd find at a regular grocery store!
Things like nuts can definitely be on the more expensive side, but still not as expensive as meat. And there are many places to buy in bulk and save money.
Support to transition to a plant based diet
Getting support when making a change is one of the most important things you can do. Whether it's support from friends, family or an outside source.
When I first started, I scoured the internet and found as much info as I could. We didn't have the support of anyone we knew because we were the first to make this kind of change. This is how Veggies Don't Bite came along.
I created my website because I didn't want others to struggle like we did. And now, I also took it a step further. I created a membership site where I help my members with anything and everything when it comes to plant based meals.
It's a place where you can start adding more plants into your diet in a low pressure, judgement free environment.
Vegan for beginners meal plan
To help get you started, I have a few great vegan meal plans on this site. All come with shopping lists. You can also read my Ultimate Guide to Vegan Meal Prep.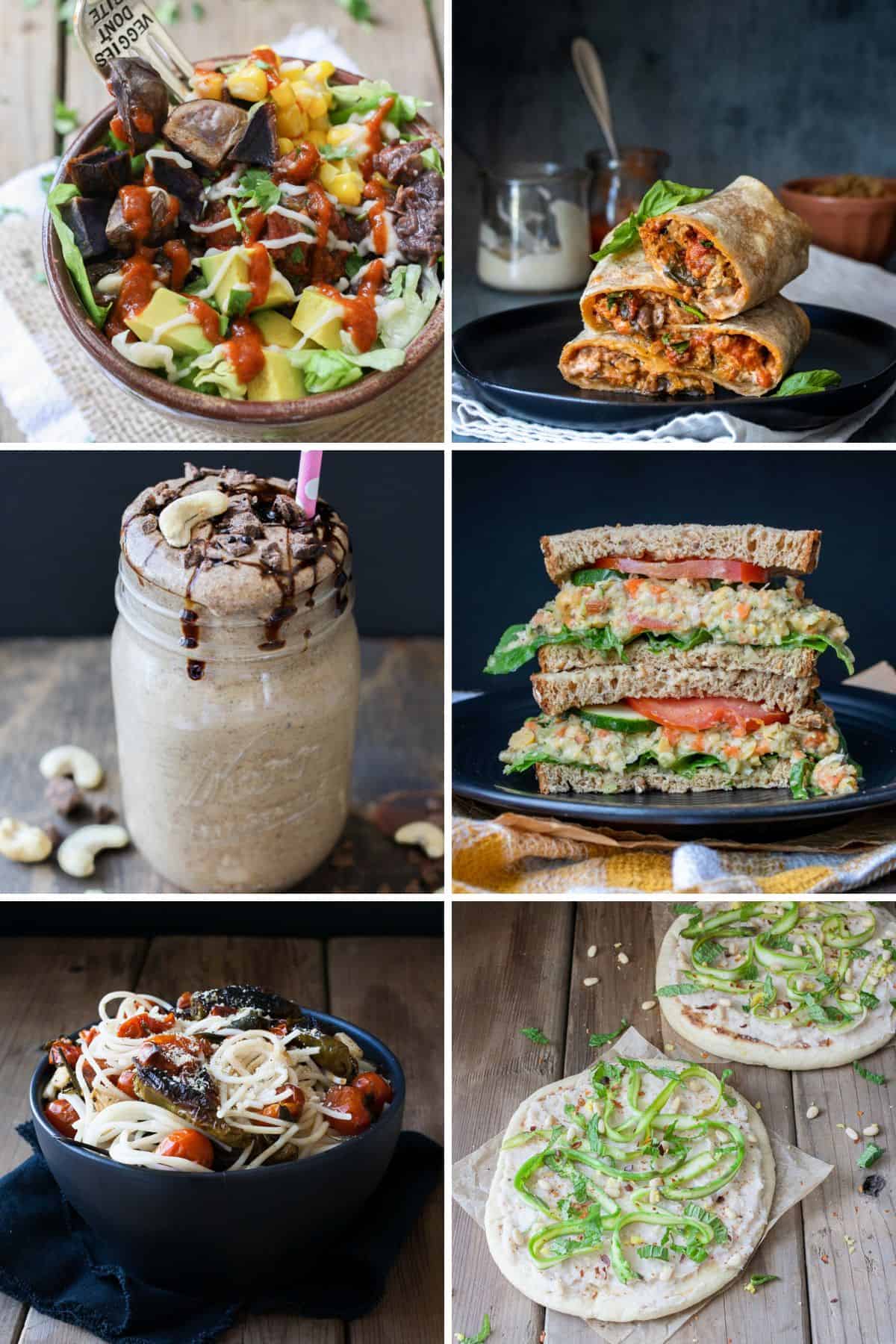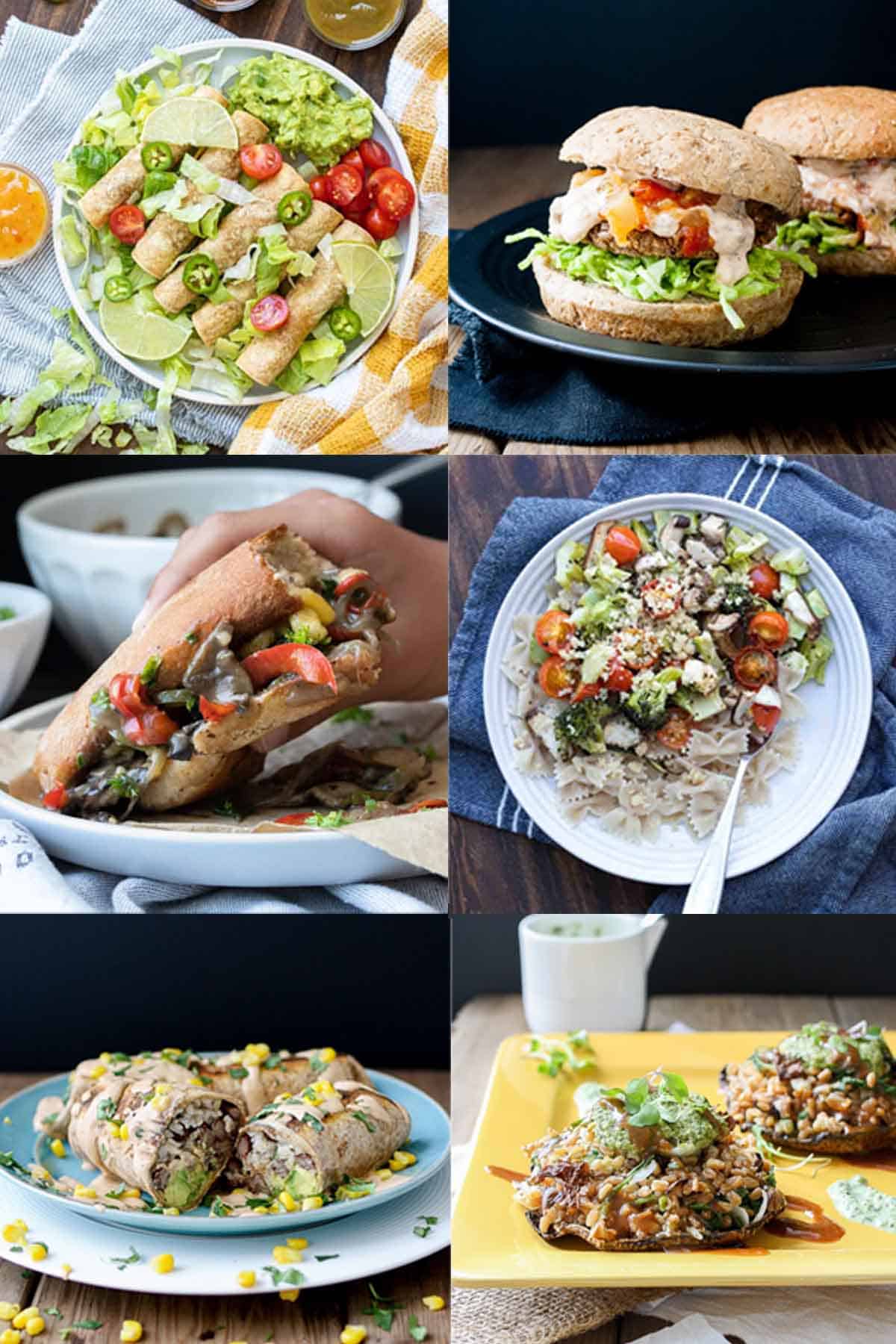 Easy Vegan Lunch Recipes Meal Plan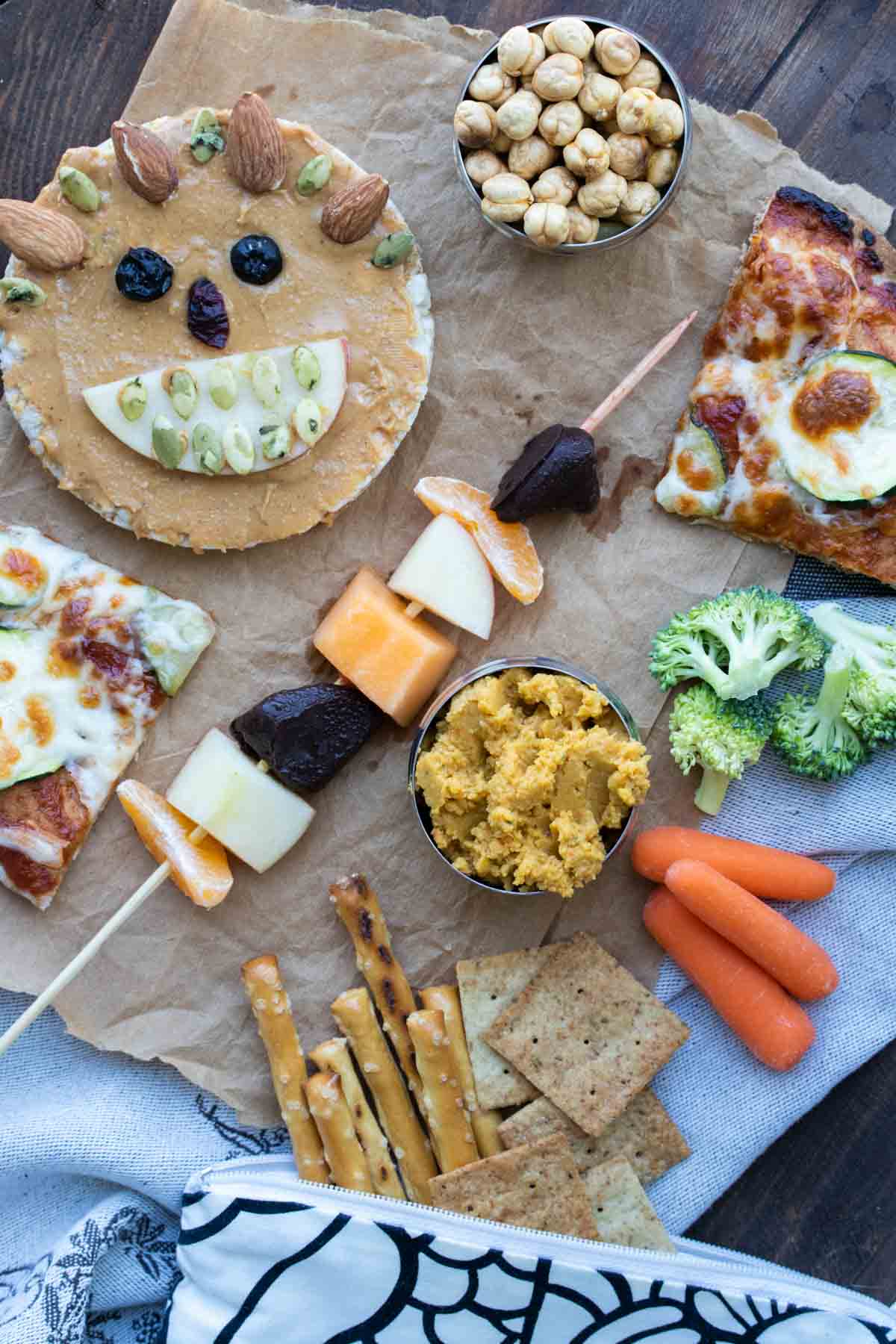 Podcasts
I have a few podcast episodes that can help you too!
Overall, transitioning to vegan is a decision you need to make by asking yourself why you want to do it. Your why should be the driver for each step. This is not a fad diet, this is a lifestyle meant to better the quality of your overall mental and physical health.