If you're looking for recipes for beginner vegans then this is your place! Loaded with info you can use and a meal plan to help you get started.
Trying new recipes, especially vegan ones, can be scary and stressful. Follow this guide and meal list to make it easy and stress free!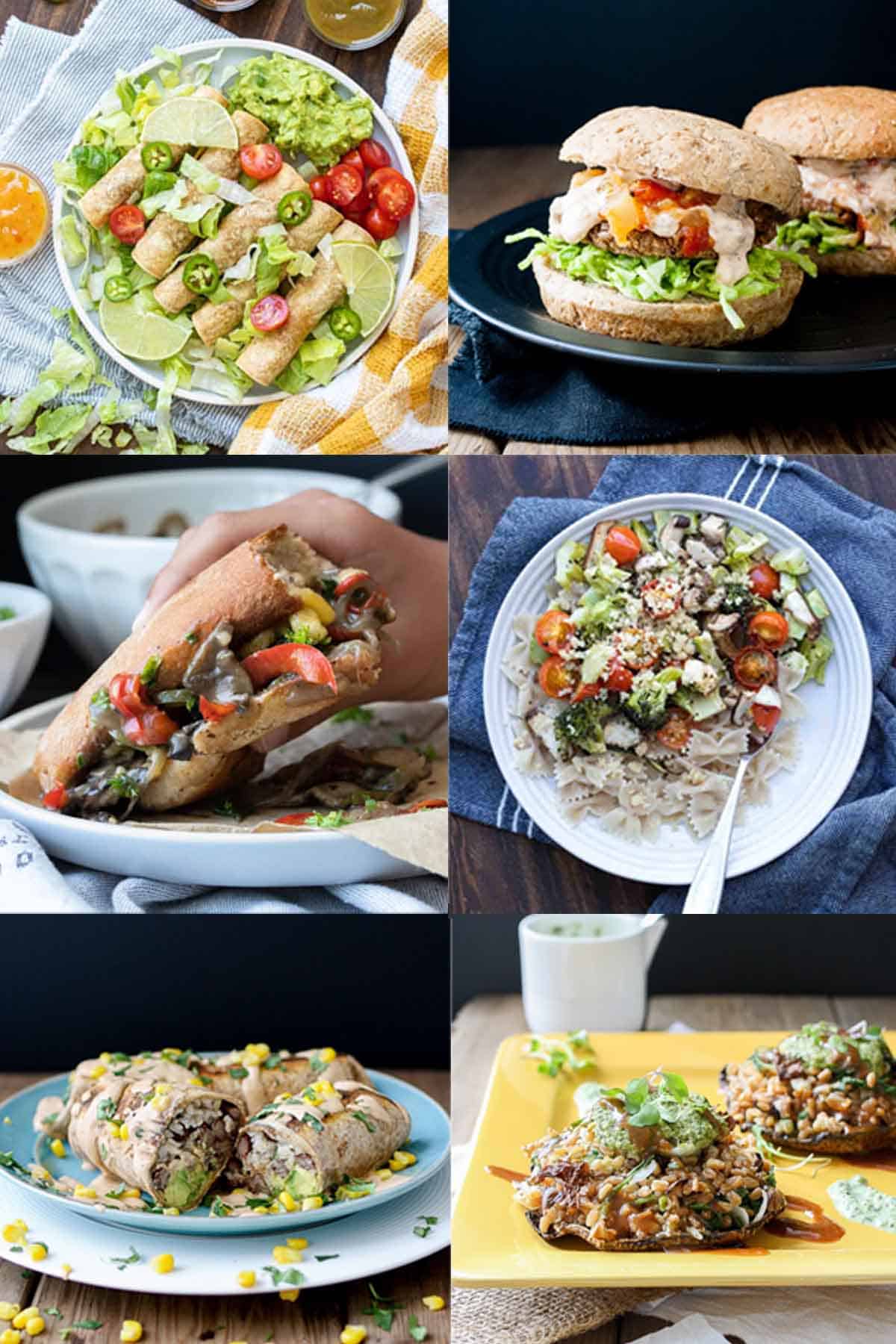 This is a sponsored conversation written by me on behalf of Silk. The opinions and text are all mine.
This post was originally published on June 26, 2016.
This vegan meal plan for beginners makes trying vegan meals easier. It even comes with a grocery list! Plus links ideas to more vegan recipes for beginners.
Importance of Meal Planning
There is nothing more satisfying than using up all the food you bought and prepped for your weekly dinners! So I knew I wanted a full week's worth of simple vegan meals to share with you all.
Store bought or frozen meals definitely have their place in your meal rotation (I actually have my clients do this at least once a week), but by meal planning and making mostly food at home, you save money and feel better, adding to your overall wellness.
Not only are those prepared meals generally more expensive, but they can often contain more sodium, added sugars, and artificial ingredients. Therefore they should be used on moderation.
Using recipes that incorporate similar ingredients, like in this plan, means you can plan to buy what's in season, which usually means more affordable. And since you're buying exactly what you need you won't have excess waste!
If you love meal plans, make sure you look at my easy 7 day meal plan too. You can also check out the list of all my meal plans in one spot here.
Tips for Beginners
If you are just starting out with a vegan diet, here are some helpful hints to keep in mind:
Try to ensure each meal is balanced with greens, protein, carbohydrates, and healthy fats.
Stay open minded! Just like a kid trying a food for the first time, it may take a few exposures to become accustomed to a new taste or texture. It will take trial and error to find what you like.
Make recipes that are designed to be vegan. Trying to emulate your favorite meat-based meal might leave you disappointed, whereas intentional vegan recipes are delicious!
Snack! Give yourself snacks as you're hungry.
Start small, work yourself into it. Try a couple simple vegan dinners a week, then add more as you get comfortable.
Be kind to yourself, allow for mistakes, setbacks, etc.
Do you! Unless you have a strict dietary reason to be vegan, don't force yourself to fit a label. Vegan, vegetarian, pescatarian, whole food plant based, etc. Eat what feels good for you and your health, mentally and physically.
Sources of Vegan Protein
If you are a beginner vegan listen up! Protein is your friend, it helps you stay full and gives you energy. Many people don't believe that you can get enough protein without meat but that is simply not true. Here are some plant based protein options to get you started:
Beans - black beans, pinto beans, kidney beans, white beans, etc.
Lentils
Chickpeas
Green Peas
Nuts - Peanuts, almonds, cashews, almonds, walnuts, etc.
Seeds - Hemp seeds, chia seeds, sesame seeds, sunflower seeds, etc.
Whole Grains - Quinoa, teff, spelt, amaranth
Wild Rice
Soy - Tofu, tempeh, edamame, soy milk
Vegetables - Asparagus, artichokes, broccoli, Brussels sprouts, potatoes, spinach, sweet potatoes
Oats
Recipes for Beginner Vegans
The recipes here in this meal plan are in a specific order to make it easy to prepare parts of each recipe only once. If you decide to switch them up, please read the notes for each one carefully so you don't miss out on the minimal work portion of the meal plan.
I make a few changes to some of the listed recipes in order to stick to the zero waste and minimal effort idea, so read carefully. I also include tips on prepping ahead for each recipe and on how to adapt it for your baby or toddler, see each individual recipe for these.
Each recipe here is adapted for 4 people, except the portobello sandwiches which is for 6 (just save the extra filling for another time or make a stuffed sandwich, this is what I do).
Day #1
This recipe is originally for 2 burritos, but I am doubling it to adapt it for 4 burritos, however this will be eaten again on day 6 so the ingredient list actually calls for stuff to make 8 burritos in order to account for using this for 2 days of dinner. So each day you make it, double it.
Make the entire 4 cups of the salsa crema to use in this recipe, for the burgers (recipe 2) and for the taquitos (recipe 5). You will use 2 cups of it for this recipe (including both today's meal and when you eat it again on day 6), you will use ½ cup for day 2 recipe and 1 ½ cups for day 5 recipe.
You can rinse all the black beans now (a total of 4 ¼ cups) and put the rest in the fridge to use when making the burgers (recipe 2) and for the taquitos (recipe 5). Or if you prefer rinse them as you need them, and only prep 3 cups for todays recipe. If you're cooking the beans from scratch then you can cook them all now or cook as you go.
Make sure to set another ¼ cup of salsa aside (and a little more if you want it to top the burgers) for tomorrows recipe, and the rest set aside as a topping for the recipe on day 5.
You can prep all the beans and rice for the entire recipe now (for both today and when you make it again on day 6) or cook it as you need it. Hint: I use the frozen brown rice from Trader Joe's for an even easier dinner.
Day #2
Use ½ cup of the salsa crema made for yesterday's dinner instead of the mango habanero cream to top the burgers.
Use the salsa bought for yesterday's dinner instead of the mango habanero salsa when making the burgers.
Make all the farro today and save 4 cups cooked farro on the side for tomorrow's recipe.
Day #3
Note: this recipe was altered to make smaller appetizer stuffed mushrooms, but the original large farro stuffed recipe is at the bottom of the post under the recipe card so use that one.
Use the already cooked farro from yesterday.
Make double of the pesto recipe to use with tomorrow's dinner.
The balsamic sauce is an extra optional topping, feel free to leave it out for an easier dinner.
Day #4
Roast all 5 ¾ cups of veggies today (save 1 ¾ cup for tomorrow's recipe)
Use the leftover pesto from yesterdays recipe as an additional topping for the pasta.
Day #5
You will double the original recipe to have enough for 4 people.
Use the leftover 1 ¾ cup roasted veggies when making these. Doubling the recipe calls for 2 cups veggies, but this is fine, we will add more beans.
Use 2 ½ cups black beans instead of lentils.
Use the leftover salsa crema (should be 1 ½ cups) instead of the chiles, cashews, vinegar and water called for in the original recipe. Start by adding 1 cup and check the thickness. You don't want it too runny. Slowly add more and check for texture and flavor. You may use it all or you may not.
For the chili powder, onion powder, smoked paprika and salt, taste and add as you see fit. The flavor from the salsa crema may be enough for you. I added half the amount called for in the recipe (but remember you are doubling it).
If topping with salsa, you will use the one bought for the salsa crema. You can also add any leftover toppings you have like avocado and lettuce, etc.
Day #6 Second serving of Grilled Burritos from Day 1
Follow the recipe from day 1. You should have everything ready to go.
Since there is not much to do today, prep for tomorrow's dinner by slicing all the veggies and saving in the fridge for tomorrow.
Day #7
You will use the rest of the portobello mushrooms for today's recipe.
If you prepped yesterday, this will be a very quick and easy dinner.
Grocery List
I have divided the shopping list below into sections to make it easy. This list is everything you need to make each days meal. Every meal is planned for 4 people, except for the portobello sandwiches which are for 6 (just save the extra for another day or add it to make a fuller sandwich), so if you need to feed more or less plan accordingly.
The burritos you will eat twice (day 1 and day 6). Optional additions noted, optional toppings that need a recipe at the bottom.
Vegan pantry staple suggestions
Having certain foods always on hand makes it easier to put meals together, which is especially great when you're a beginner! Whether you're following a plan or throwing together a last minute meal, you'll want these items around:
Pasta, beans, grains:
Dried pasta of choice, gluten-free if needed
Black beans
Pinto Beans
Chickpeas
Brown Rice
Quinoa
Oats
Nuts and seeds:
Cashews
Almonds
Walnuts
Flax seeds
Hemp seeds
Chia seeds
(Non) Dairy:
Non-dairy milk- Silk Cashew Milk, almond milk, coconut milk, etc.
Plain dairy-free yogurt
Coconut cream
Spices and baking essentials:
Onion powder
Garlic powder
Paprika
Chili powder
Cumin
Basil
Oregano
Ginger
Cinnamon
Salt & pepper
Vanilla extract
Vegetable broth
Brown rice flour
Maple strup
Produce:
Potatoes
Onions
Greens
Peppers
Mushrooms
Common Questions
More Vegan Meal Ideas
easy vegan recipes for beginners
The above recipes are great for dinners, but here are some ideas for recipes for the rest of the day:
Breakfast
Lunch
Snacks
Desserts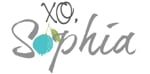 //