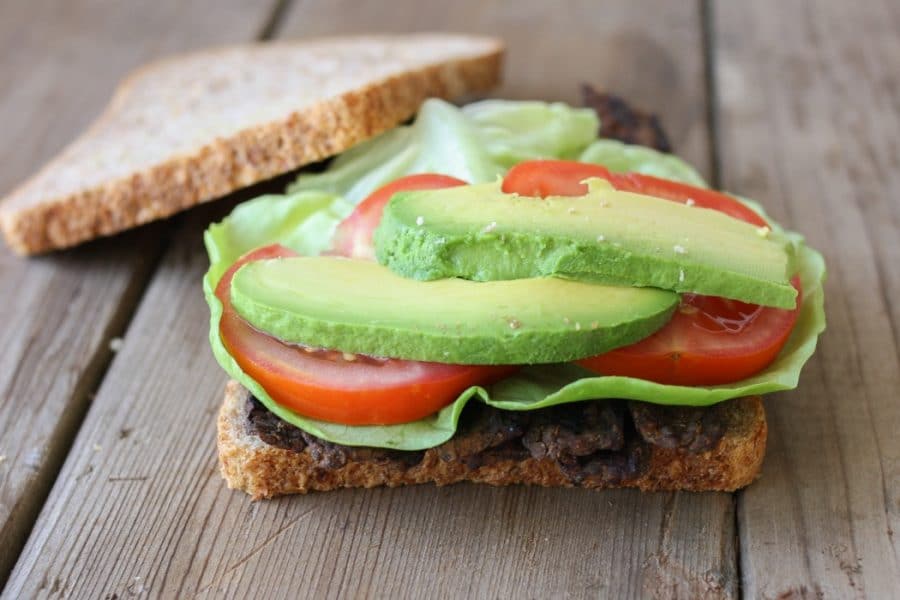 Even before I went vegan, bacon was not my favorite. But for some reason, BLTs caught my taste buds. And since I like avocados in everything, adding the A to my BLT was a given. Once I found organic smoky tempeh strips, I was hooked! Such an easy meal, and satisfies that bacon urge without the negative consequences.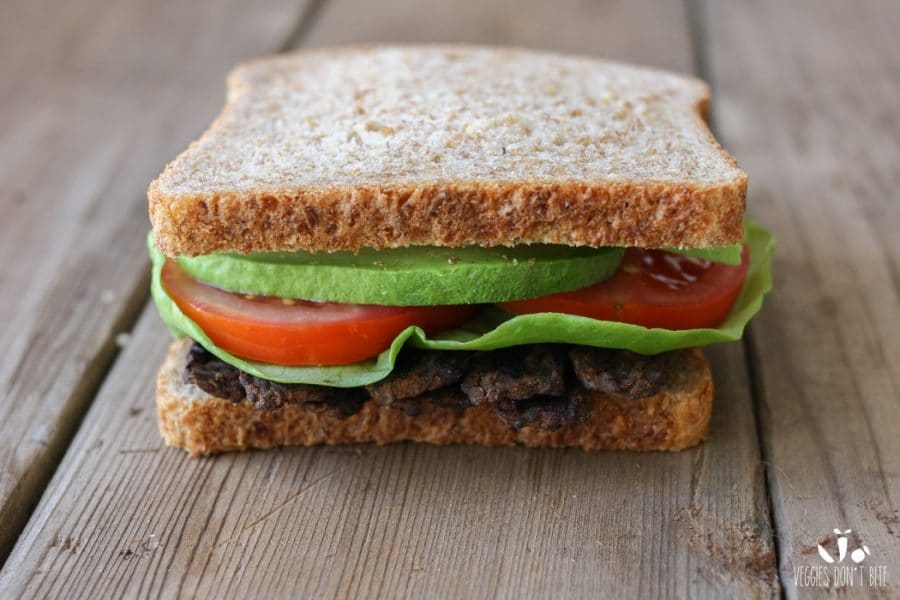 [recipe title= "BLTA- The Vegan Way" servings= "Makes 3 sandwiches"]This vegan twist on a traditional favorite will leave your taste buds satisfied and your body feeling good! The smoky crispy tempeh is mouth watering, complemented by the smooth creamy avocado…you'll be eating this easy to put together meal more than once!
Ingredients:
1 package organic smoky flavor tempeh strips (your brand may have some gluten from the soy sauce in the flavor)
sliced tomatoes
lettuce
sliced avocado
your favorite spread (I use hummus or Bitchin' Sauce)
Instructions: 
Grill/bake tempeh strips on a griddler, toaster oven or pan until crisp. Toast bread and smooth spread on. Assemble sandwich.
Serve with a side of sweet potato chips, oven fries or anything else you desire! [/recipe]