When I was approached by Earthbound Farm to create a recipe using their new Kale Italia greens blend, I knew right away that I was not going to take the easy road and create a salad. Little did I know that the easy road was exactly what was going to happen. These stuffed portobello mushrooms are easy in a fancy disguise!
Kale Italia is a blend of baby kale, baby arugula, mizuna and radicchio. An amazing mix of flavors all in one box! I really wanted to stay with the Italian roots and create a recipe that screamed "Italia!" Well, this creation not only screams that, it also screams "easy to make," "fake fancy meal," and "delicious!"
If you saw my last post, Kale Arugula Radicchio Pesto, you'd see that I used this mix while making that sauce. I was originally going to simply use the Kale Italia mix to sauté it with farro and stuff the mushrooms, but being me, I needed to take it up a notch. So I created the pesto. But that wasn't enough, and Maple Miso Balsamic Sauce was born. Fun fact, it actually came together one night while I was laying in bed and not able to sleep so I was creating in my head, totally normal right?
Would you believe that this stuffed portobello mushroom recipe INCLUDING the 2 sauces is only 11 ingredients total?! And that's counting salt as an ingredient. It is really super easy to make, but looks so fancy! I'm not usually one to care so much about final fancy presentation. I mean I have an infant, a 3 year old and a 4 year old, the fact that I even cook like this for my blog and am able to feed my kids is fancy enough! Usually food is thrown on a plate and my kids shove it in their mouth. If I took time to make a fancy plate, you'd see it all of two seconds before it was devoured. But, once in a while,  when I want something from my husband, a girls got to have a fancy meal in her back pocket…I kid!!! I kid!!! Kinda 😉
But really, it's as simple as: blend two sauces, set aside. Cook farro, set aside. Sauté greens, throw farro in, place on top of mushrooms, drizzle one sauce on and bake. Drizzle second sauce. Eat stuffed portobello mushrooms. All simple ingredients and easy to follow directions.
So if you're hoping to convince your husband to do something you want, don't hesitate to make him this meal! If you don't care that your children will pay no attention to the beautiful job you did with presentation, then make this for them too. Either case, it is loved by all!
Even better is that you can get a coupon here for this amazing mix! No excuses now, all these awesome greens are in that one little box. Just make sure to let me know how it turns out! You can leave a comment here, find me on Facebook or tag me on Instagram at veggiesdontbite #veggiesdontbite so I don't miss it!

Italian Farro Stuffed Portobello Mushrooms with Pesto and Balsamic Sauce
Healthy and delicious stuffed portobello mushrooms that pose as something you'd order at a fancy restaurant. Don't let this easy meal fool you!
Ingredients
4

cups

cooked farro

about 2 cups dry

4

large portobello mushrooms

4

cups

Earthbound Farm Organic Kale Italia Mix

or mix of baby kale, baby arugula, mizuna and radicchio

2

cups

chopped spring onion

about 3 onions

veggie broth to sauté with

or you can use oil if you use it

Kale Arugula Radicchio Pesto

Maple Miso Balsamic Drizzle
Instructions
Cook farro according to package directions. Set aside.

Wash portobello mushrooms and take out the scales if you want, it isn't necessary. Keeping the scales in results in a stronger mushroom flavor. Set aside.

Wash Kale Italia Mix and chop it if you want smaller pieces.

Make the Kale Arugula Radicchio Pesto and Maple Miso Balsamic Drizzle if you haven't already. Set aside.

Saute chopped onion using a splash of veggie broth in a

medium pan

until it begins to soften. Add Kale Italia Mix and sauté until it begins to wilt. Add cooked farro and continue to sauté a few more minutes. Add salt to taste. Remove from heat.

Place portobello mushrooms on a

parchment

lined

cookie sheet

. Top each with farro mix. Then top with 2 spoonfuls of pesto, or as much as you desire. Bake at 350 for 15-20 minutes, until mushrooms are soft.

Place onto plates and drizzle with Maple Miso Balsamic Drizzle. Enjoy!
Recipe Notes
The farro sauté will yield more than you can fit on the portobello mushrooms, but you can serve the rest on the side. I measure my greens packed in.
Tips to prep ahead: Cook farro and chop veggies. Make Kale Arugula Radicchio Pesto and Maple Miso Balsamic Drizzle.
Baby/toddler food idea: Steam portobello and Kale Italia mix and puree with cooked farro. Use liquid of choice to thin out to desired consistency. For toddler serve cooked farro with finely chopped portobello mixed with pesto.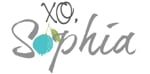 This conversation is sponsored by Earthbound Farm. The opinions and text are all mine.