You know when you're craving something rich and creamy but you don't want to feel like a bloated balloon with a box of rocks in your gut after? Yup. I can fix that. For me, it's a big bowl of creamy pasta or rich risotto that hits the spot. So I let my last craving take over (big surprise right?) and I came up with this. The best of both worlds. Happiness in a bowl. No balloon. No gut rocks. Double the creaminess, double the flavor and NO dairy. Just look at how creamy this vegan risotto is, go ahead and drool just a bit. I'll wait.
In total truth, I wasn't quite sure I could make this orzo risotto work by cooking it risotto style. But man oh man was I wrong. This made the absolute creamiest, rich, yet light on the gut, most flavorful dish. The key? The combo of all my favorite creamy sauce ingredients. I combined a few things from my best sauces (think my original cheese sauce or sharp white flavor meets the creaminess in my dill crema or chili taco crema): potato, cashews, Silk Unsweetened Cashew milk, roasted garlic and veggie broth. I loved the combo of all of these and how amazing they made this vegan risotto come together. Each ingredient contributed it's best to the end result. I didn't even need any flour to thicken it while it cooked!
The sauce starts out super liquidy, you may even think you did something wrong. But keep going! The starch in the potato and in the orzo help thicken it up immensely as it slowly cooks. The key here is to constantly stir the orzo and sauce so that it doesn't stick to the bottom, just like in traditional risotto. As you stir, the magic happens and as the orzo cooks, this creamy vegan risotto comes together! Hate cooking risotto because the stirring drives you nuts? No fear! I have the lazy version for you. Just cook the orzo like pasta, thicken the sauce separately, then combine! I've tried both versions, and lazy works in a pinch. I won't judge 😉
The bonus, is you can use this sauce for so many other things, not just vegan risotto. It's a creamy alfredo like dream and other than eating it like soup (yup, it happened), I've already drizzled it on potatoes, mixed it into zucchini noodles and dipped some roasted veggies in it. And maybe my fingers. My oldest decided that tomorrow he's dipping his burrito in it. He is so my kid…
So jump on the creamy train! This vegan orzo risotto will blow your mind. It's so easy and so creamy good! You won't feel like you swallowed rocks and you won't blow up like a balloon. Let me know what you think! Did you make it the real way or the lazy way? I already promised not to judge, I've done both too soooo, glass houses… And I've made the sauce on it's own for so many other things and that works too! Leave me a comment here, find me on Facebook or tag me on Instagram with how you used it at veggiesdontbite #veggiesdontbite so I don't miss it! I'm super excited to drool over all of your pictures! I've got my hanky ready.

Creamy Vegan Orzo Risotto with Mushrooms and Peas
Creamy and rich vegan risotto made from orzo, mushrooms and peas with hints of lemon, garlic and mint. You'll never guess there's no actual dairy!
Ingredients
Sauce:
1

cup

boiled potato

about 1 medium sized potato, 4 inches long

4

garlic cloves

roasted (add up to 4 more for extra garlic flavor)

3/4

cup

raw cashews

soaked overnight if not using high speed blender

1 1/2

cups

veggie broth

plus 1/4 - 1/2 cup for sautéing (see note)

1

cup

Silk Unsweetened Cashew milk

Almond would work too

2

tablespoons

fresh lemon juice

2

teaspoons

Himalayan pink salt

see note

1

teaspoon

apple cider vinegar

optional for added tang
Risotto:
2

cups

uncooked orzo

gluten free if preferred

3

cups

sliced crimini mushrooms

1 1/2

cups

frozen peas

1

tablespoon

fresh mint

chopped, plus more for presentation (optional)

1

teaspoon

grated lemon peel

plus more for presentation (optional)
Instructions
Place first six ingredients into a

high speed blender

and blend until completely smooth. It will look watery but that's ok. Set aside.

In a

sauté pot

over medium low heat, add uncooked orzo and sliced mushrooms and sauté with veggie broth (or oil if using oil), mixing frequently so it doesn't stick. Sauté until mushrooms begin to wilt and orzo begins to toast a little.

Add creamy liquid to the

sauté pot

and mix well. Cook, constantly stirring, for about 15 minutes until the orzo is cooked. I like mine al dente but if you prefer it more well done continue to cook until you get the consistency you want. You may need to add more veggie broth. Be careful or it will stick to the bottom if you don't stir it often. If it gets too dry, or sticks too much, lower the heat a bit and add a little bit more veggie broth. I made this multiple times and it turned out great as long as I constantly stirred it scraping the orzo off the bottom if it began to stick.

Once orzo is cooked, reduce heat to low and add frozen peas, mint and grated lemon peel (if using one or both). Mix everything together and cook a few more minutes until peas defrost, continuing to stir so it doesn't stick. Serve with a sprinkle of grated lemon peel and freshly chopped mint.

If you really hate stirring risotto, but still want to make the dish, you can follow the directions but cook the risotto in a separate pot like you would pasta. Still sauté the mushrooms and add the creamy liquid, but stir the liquid and mushrooms until it begins to thicken. Once it begins to get thick, add in the cooked orzo and continue with the directions.

If you JUST want to make the sauce, blend all sauce ingredients, pour into a pot and heat until thickened. Depending on your stove, you may need to up the heat to get it to thicken nicely. Just stir frequently to prevent sticking. Super easy!
Recipe Notes
I used a veggie broth without tomato in the base. You can sub water for the broth but the flavor will change a bit and you may need more salt. Adjust the amount of salt depending on whether you use low sodium broth. I used low sodium and 2 teaspoons were perfect for us. You can use oil in place of the broth to sauté if preferred. This will help it from sticking if you aren't constantly stirring. The added mint is optional, it adds an extra dimension of flavor which I loved but my family preferred it without. You can also make the sauce on it's own to serve with another dish, follow the last direction!
Tips to prep ahead: Soak cashews if needed. Roast garlic. Slice mushrooms. Boil potato.
Baby/kid food idea: Chop mushrooms small instead of sliced. When serving, mash peas with your spoon. For young baby, you can add more broth at the end and over cook orzo a bit so it's really soft and mushy.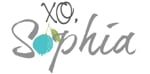 This is a sponsored conversation written by me on behalf of Silk. The opinions and text are all mine.