Looking for a quick way to serve fresh meals to your family when you just can't cook from start to finish? Terra's Kitchen is your answer! Meals that come prepped with fresh ingredients, ready to cook in under 30 minutes. Healthy organic food delivery that actually tastes good! Now that's a win in my book. We tried three of their recipes: Pasta Puttanesca and Arugula Salad, Sweet Potato Tacos, and Vegetarian Tacos.
I am a food blogger. Obviously. Cooking is my thing. I love it. I could spend all day in my kitchen creating new recipes and be in heaven. But once in a while, even a foodie needs a break. Enter Terra's Kitchen. When they first contacted me about working together and trying out their meal delivery service, the timing could not have been better. We were going through some serious family stuff and I needed a break.
The ordering process is so easy. You can pick the meals you want from a wide range of options from meat to vegan, fill your delivery vessel and pick your delivery date. When my vessel arrived at my door I was more than impressed. The vessel is amazing! Not to mention, it's reusable and can be used up to 100 times.
I selected a combo of vegan meal options to try, along with a few vegetarian ones that I was going to veganize by leaving out certain ingredients. I was really impressed by the quality of food that arrived. Everything came divided and prepared, labeled so I knew what went with what, and there were loads of fresh ingredients! I love the recipe cards that come with each meal too. Not only does it have pictures for your step by step directions, but it has info on calories, time to table, nutrients it provides and on the back it also has a bonus wine/beer pairing! SCORE.
I've always been skeptical of things that give a prep time (probably why you rarely see it here on my blog). Everyone is different in how they cook and prepare meals. I rarely get to make a meal from start to finish without many interruptions from at least one of my 3 kiddos. Life of a mom. But when I was able to actually get these meals done within the 30 minute time frame, I was impressed to say the least!
The recipe I'll be sharing today is the Pasta Puttanesca. It's a vegetarian recipe, but I made it plant-based by leaving out the cheese. It also comes with a side salad that does contain honey, so if you do not do honey, then it's very easy to sub it with some maple syrup you have laying around. The other thing to be aware of is that the pasta that comes with it says that it "may" contain egg in it. Kind of a bummer to have to use your own pasta, BUT I did email them about it and it's definitely something they are looking into! So if that was changed, then this meal is uber vegan friendly and easily adaptable! Plus, it was SO good.
Reasons why I loved Terra's Kitchen and would definitely order again:
The ordering process is super easy. I love that you can quickly find which meals don't have meat.
The recipe cards are gorgeous, professional and so useful.
They give you wine and beer pairings. I mean COME ON!! Best idea ever.
They give some "pro" tips for cooking the meal.
Awesome nutrition info including nutrients the meal provides.
Healthy, organic, fresh meals on your table in under 30 minutes!
And because they are so awesome, if you want to try them out you can get $30 off your first order! Use the code VEGBITE30!!
Looking for more delicious pasta recipes? Try these out!
Vegan Pasta Puttanesca and Terra's Kitchen Review
Organic food delivery meals with fresh ingredients made in under 30 minutes! Check out my review on Terra's Kitchen and a recipe for vegan pasta puttanesca. *The amounts of each ingredient are estimated.
Ingredients
For the pasta:
8

ounces

penne pasta

2

cups

crushed tomatoes

1/2

cup

chopped parsley

save 2 tablespoons for garnish

1/4

cup

chopped kalamata olives

1

tablespoon

capers

1

tablespoon

dried thyme

1

tablespoon

chopped garlic

1/4

teaspoon

sea salt

1-3

teaspoons

red pepper flakes

depending on how spicy you want it
For the salad:
3

cups

arugula

2

tablespoons

balsamic vinegar

1

tablespoon

maple syrup

salt and pepper to taste

2

teaspoons

extra virgin olive oil

optional if using oil
Instructions
Cook pasta: In a medium sauce pan over medium-high heat, add water and 2 teaspoons salt. Bring to a boil. Stir in penne, and boil, stirring occasionally, until al dente (about 10 minutes). Drain pasta.

Coarsely chop olives. Chop the parsley.

Make sauce: Heat 2 tablespoons olive oil in a large sauce pan over medium heat. Add garlic, crushed red pepper, tomatoes, and 1/4 teaspoon salt. Simmer 5 minutes or until the sauce thickens slightly.

Finish Sauce: Stir in olives, capers, and all but 2 tablespoons parsley (save for garnish). Cook 1 more minute or until thoroughly heated.

Make salad: In a medium mixing bowl, whisk together balsamic vinegar, maple syrup, 2 teaspoons extra virgin olive oil (if using), and season with a pinch of salt and pepper. Add arugula; toss to coat.

To Serve: Add pasta to the hot sauce and toss. Divide between 2 plates and serve garnished with parsley. Serve with salad on the side.
Recipe Notes
I left out the parmesan cheese from the original recipe. Also, subbed the honey for maple syrup.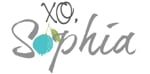 This is a sponsored conversation written by me on behalf of Terra's Kitchen. The opinions and text are all mine.