This healthy sautéed spinach with garlic is an easy way to spruce up any meal. Five simple ingredients come together to give a side with loads of flavor!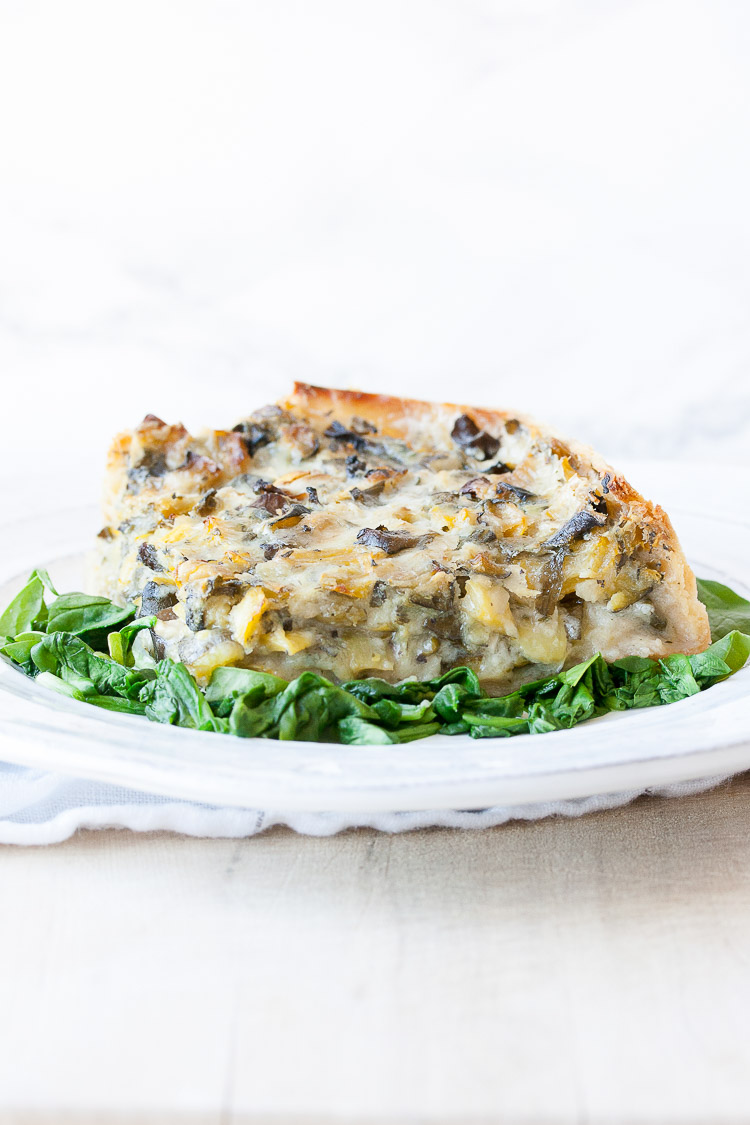 This post was sponsored by Veestro but the content and opinions expressed are fully my own.
This post was originally published on 5/8/2017
Sometimes you just need a little something extra to finish of your meal, but it needs to be easy. This simple side of nutritious greens fits the bill perfectly! Super flavorful but simple to make.
Sautéed Spinach With Garlic
Spinach is a huge power house veggie and a great side to almost anything. My secret ingredient adds great flavor while sautéing and kicks boring old greens up a notch. Not to mention the amazing health benefits!
The benefits of spinach
Spinach is so good for you and comes with a long list of benefits. It is loaded with nutrients and antioxidants and easily goes with so many types of recipes. It is low in carbs but high in fiber, which is important for digestion and also boosts your health overall.
Spinach is loaded with nutrients, one of which is carotenoids which your body uses to make vitamin A. It also has lots of iron, folic acid, calcium, vitamin C and vitamin K.
How do you choose the best spinach
When spinach is fresh, it is firm and bright green. The flavor is almost buttery and the leaves are nice and thick. You want to avoid spinach leaves that are super dark green, wilted and mushy.
What's the difference between spinach and baby spinach?
Baby spinach is basically just spinach that has been harvested early. Since it isn't as mature, the flavor is more mild and the leaves are more tender. It isn't as thick and touch as fully mature spinach so may not sauté as well since it will get mushy fast.
What kind of spinach is the best to use?
Spinach comes in many forms, it can be frozen, fresh or even canned. Fresh is always best when it comes to sautéed spinach. But frozen has it's place in some recipes. I never used canned spinach since the texture and flavor gross me out, but I can imagine that it works for some people.
For this sautéed spinach recipe, I suggest using a fresh fully mature spinach versus fresh baby spinach. While baby spinach can still be used, it will cook and wilt much faster and the end result will not be as flavorful or as al dente.
Is sautéed spinach still good for you?
Absolutely! Like with many veggies, there are benefits for eating them both raw and cooked. Some nutrients are absorbed better when eating spinach raw, such as vitamin C and folate. However, raw spinach contains oxalic acid which prevents some nutrients from being absorbed.
When you sauté spinach, the heat breaks down the oxalic acid. This allows the nutrients like fiber, calcium and iron to be absorbed in higher amounts.
How do you make sautéed spinach not bitter?
First off, make sure you are using quality spinach. Baby spinach is milder in flavor so if you are sensitive you may want to start there. Adding seasoning to your sautéed spinach will also help.
The best way to counteract bitter is to add citrus. Squeeze a little lemon over the top before you eat it and it will not only take out that bitter flavor but it will taste amazing!
What do you eat sautéed spinach with?
This simple recipe goes with almost anything! It's such a great way to get in some extra greens. A few of our favorite recipes and ideas to eat this with are: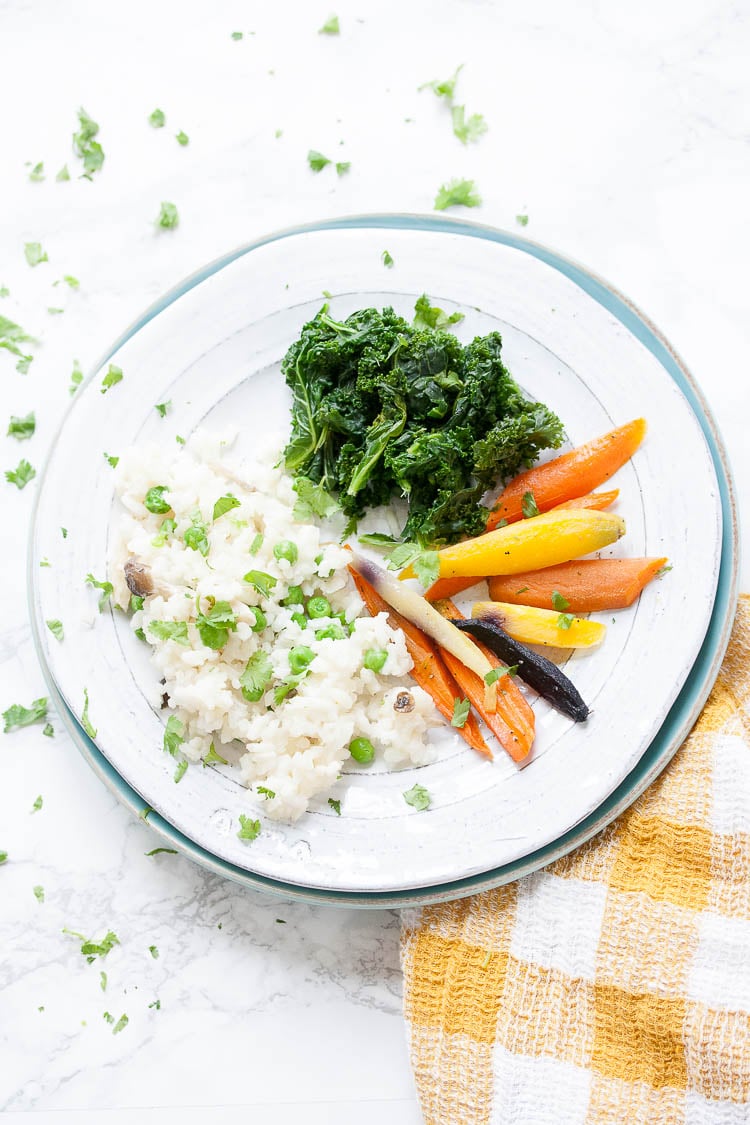 You can even use this sautéed spinach as a side to things like ready meals. One ready meal service we've tried that is vegan is called Veestro. The meals arrive frozen, packed in dry ice, and come right to your home. You simply store in the freezer until ready to use.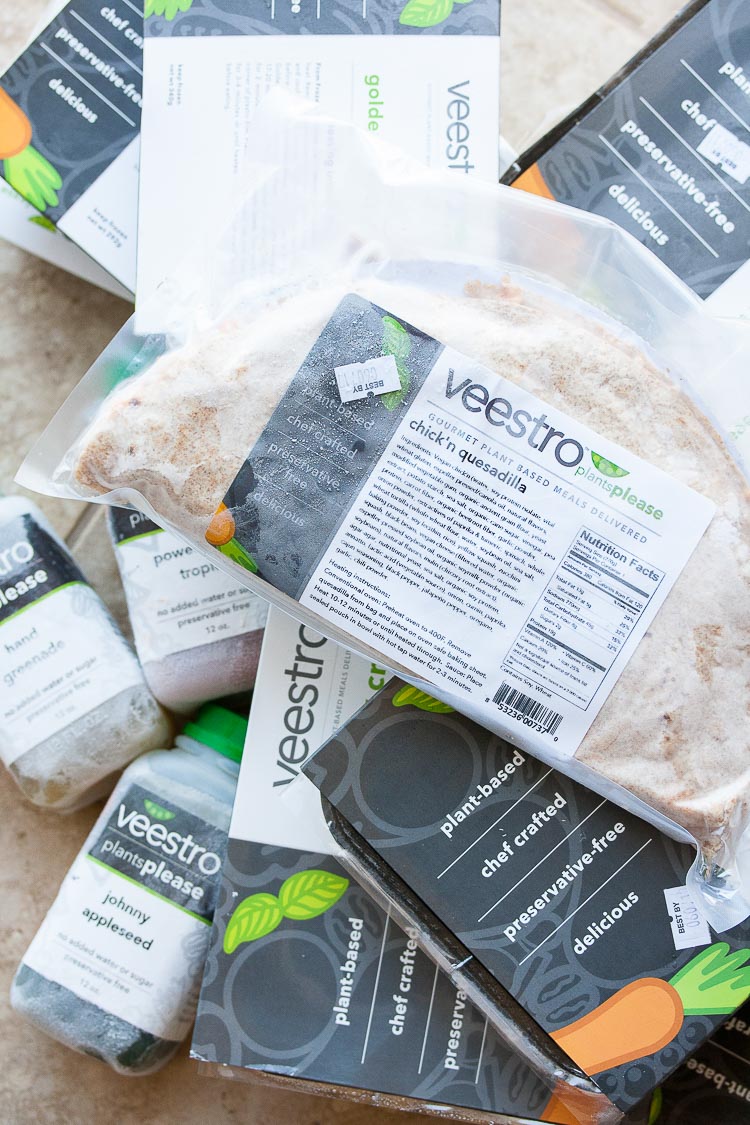 There are a huge variety of different meals, including breakfast, entries, soups, desserts and juice. There are many options for ordering, including a la carte or meal packs. Plus options for gluten free, weight loss, high protein or even juice cleanses.
They are all organic with no preservatives and are non-GMO. Plus the meals are packaged in 100% compostable carton trays or 100% recyclable BPA-free plastic pouches. Super awesome bonus!
How Do You Sauté Spinach?
This recipe is so simple and easy. It's just a few steps that adds loads of flavor and a perfect paid to any recipe.
Sauté the garlic.
Add the rest of the ingredients and cook a few minutes.
Serve with any meal or you can even eat it on it's own!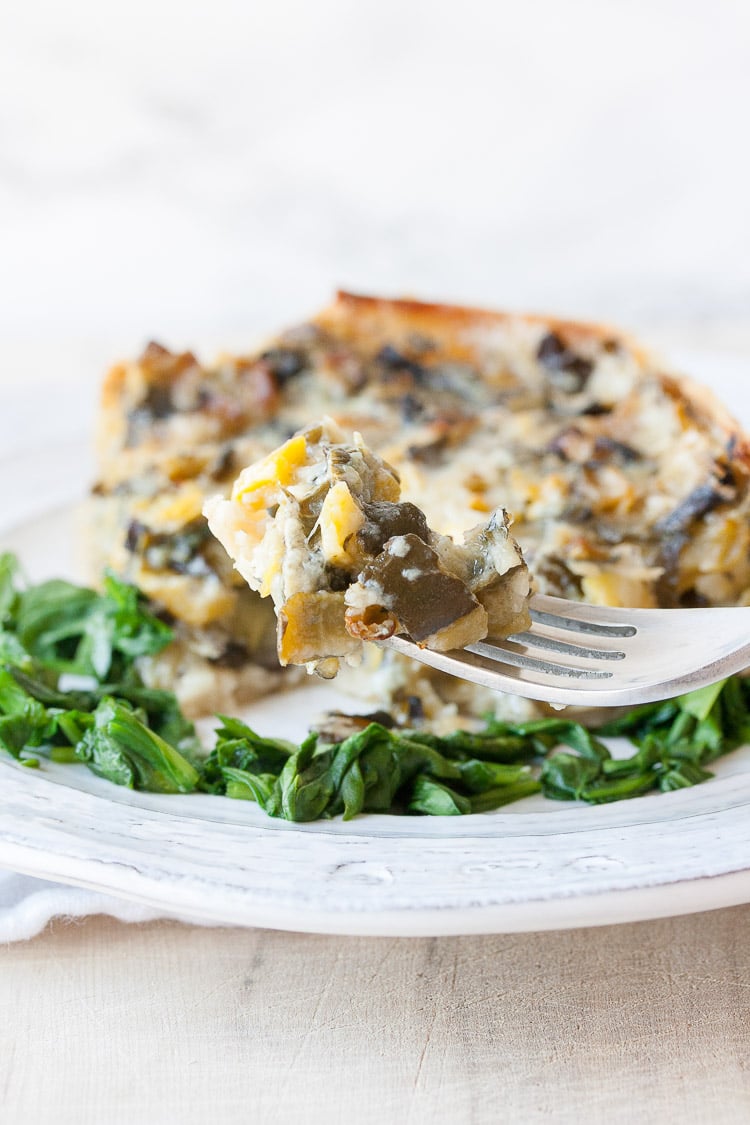 Tips to change of the flavor
It's easy to change the flavor up with this recipe! All you need to do is think about your favorite flavors, spices and seasonings. Sautéed spinach is really versatile and goes will so many things. Here are some of our favorite:
ground pepper
shallots or onion
garlic
lemon
white wine
mushrooms
You can also switch up the greens and use chard, kale or even collards!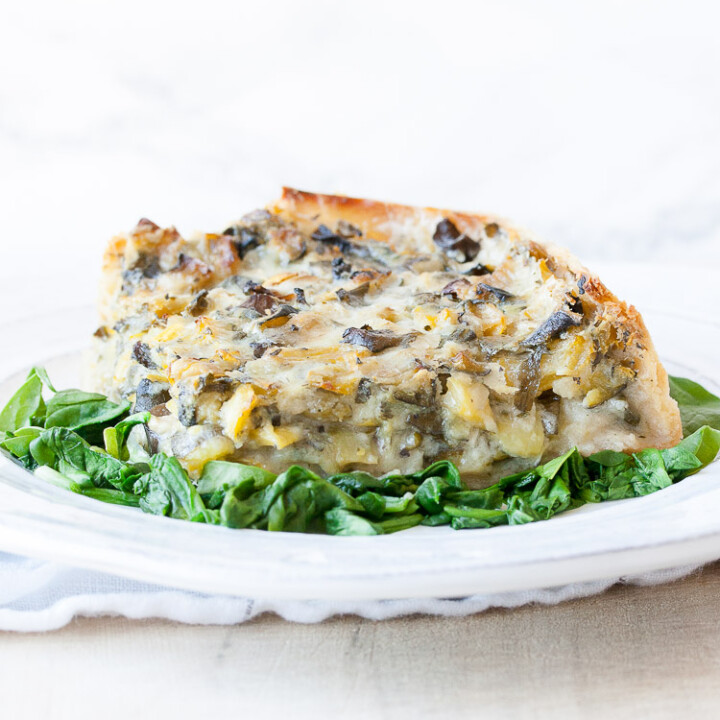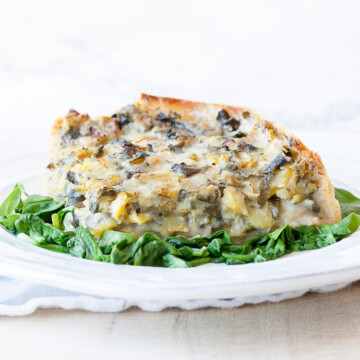 Healthy Sautéed Spinach with Garlic
This healthy sautéed spinach with garlic is an easy way to spruce up any meal. Five simple ingredients come together to give a side with loads of flavor!
Instructions
Sauté garlic with 1 tablespoon broth or drizzle of oil on medium low heat for 1 to 2 minutes or until fragrant.

Add the spinach, the other 2 tablespoons of broth or a little bit more oil, wine and salt. Sauté 3-4 minutes until spinach is wilted.

Squeeze some lemon on top and enjoy on it's own or as a side to any meal!
Notes
Add other veggies like mushrooms, zucchini or onions to change it up.
Serve as a side or eat it on it's own as a light snack.
Add in different seasonings and spices to alter the flavor.
Recipe by Veggies Don't Bite, visit our site for more great plant-based recipes.
Nutrition
Calories: 34kcalCarbohydrates: 4gProtein: 2gFat: 1gSaturated Fat: 1gPolyunsaturated Fat: 1gMonounsaturated Fat: 1gTrans Fat: 1gCholesterol: 1mgSodium: 337mgPotassium: 335mgFiber: 1gSugar: 1gVitamin A: 5626IUVitamin C: 18mgCalcium: 60mgIron: 2mg
Nutrition and metric information should be considered an estimate.
Never miss a recipe!
Sign up here and get a FREE quick and easy meal guide!