Looking for a quick and easy way to stick to your vegan diet? Veestro meal delivery is the answer! Read all about it plus the best  sautéed spinach recipe!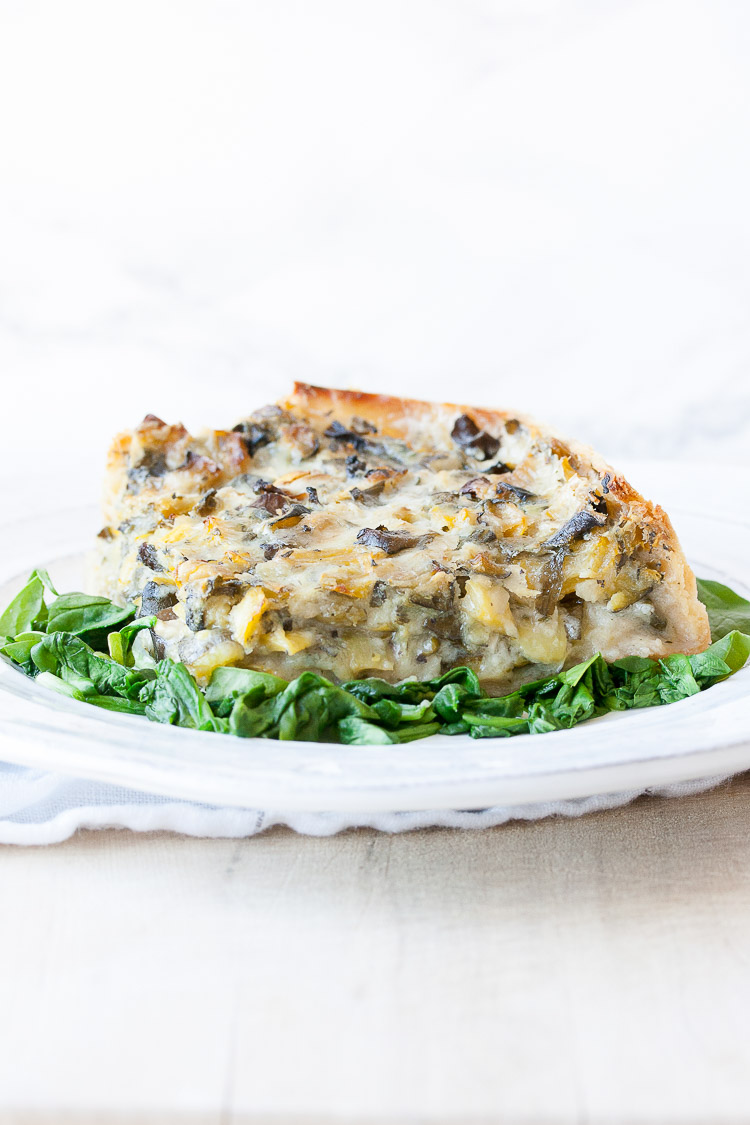 This post was sponsored by Veestro but the content and opinions expressed are fully my own.
You know those days/weeks/months where life throws things at you like one of those tennis ball machines? All you can do is duck and keep swinging your way out. Sometimes Often, you turn to well, "less" healthy choices when it comes to body fuel.
Which in turn further buries you in that pile of tennis balls. I'm here to let you know there is an answer. Not just any answer, but an answer you'll love. Veestro. A plant based meal delivery service that isn't a trick.
Nope, this is not one of those "you still actually need to cook it" type of deals. Everything is DONE. Ready to eat. All you do is heat these babies up. Plus, I'm including a recipe for the BEST sautéed spinach that makes a terrific side to many of these ready meals!
Veestro plant based meal delivery
The last few months have been a bit of a challenge for the Veggies Don't Bite family. I've been finishing up my very first cookbook (see my post all about it here), which means full work mode, so extra time was a rare sight.
As I was putting the finishing touches on my manuscript and photos, we got the devastating news that my husband's oldest sister lost her battle with breast cancer. Although she was fighting for a while, she was on the up when it suddenly turned and she passed on the morning of April 19. Needless to say, we were crushed.
No one thinks tragedy will strike their family…until it does. It's hard to relay the feeling in words, but my energy shifted a bit and spending quality time with my family became my main activity (which is why my social media presence has not been as high as it once was).
What started as being thankful to have Vesstro meals to fall back on during my cookbook writing, having these ready meals became a necessity during this trying time. Having plant based ready to eat meals could not have come at a better time.
As much as cooking is usually part of who I am, lately I just haven't had as much as a drive. Veestro gave our family the opportunity to focus on healing, spending quality time with each other, while knowing we had meals covered. Here is a summary of what this meal delivery is all about, our favorites and some tips and tricks to getting the meals just right.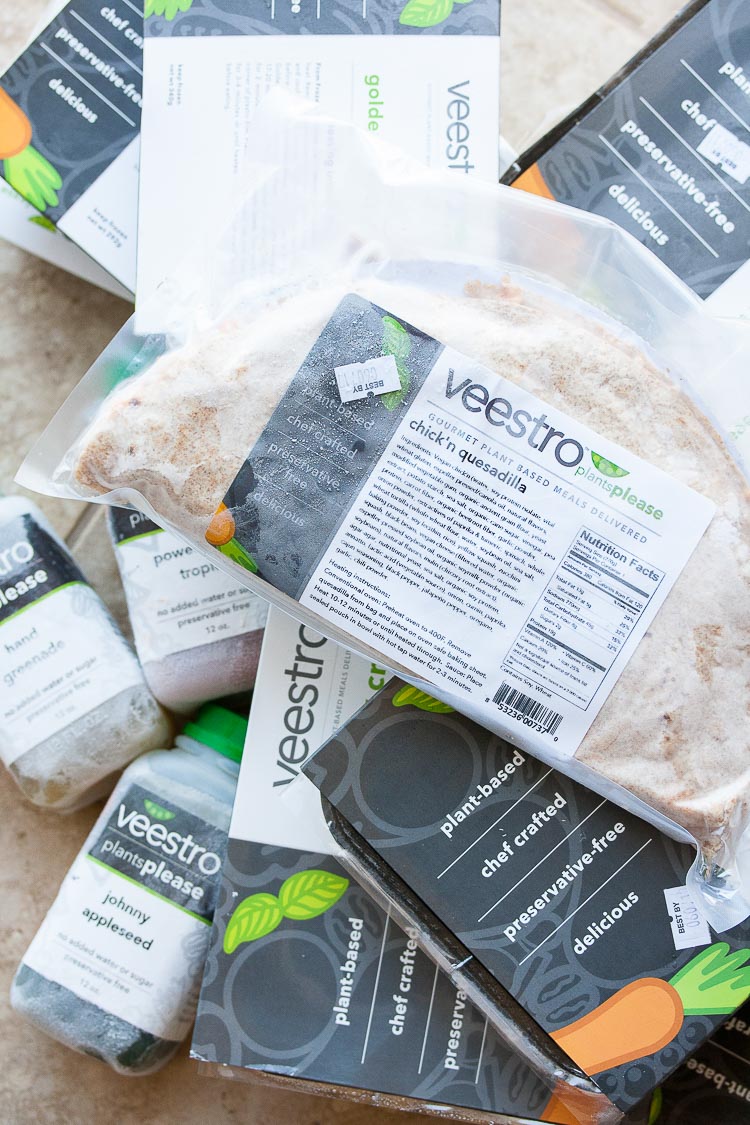 The basics: Veestro is an all plant based meal delivery service. The meals arrive frozen, packed in dry ice, and come right to your home. You simply store in the freezer until ready to use.
Meal options: There are a huge variety of different meals, including breakfast, entries, soups, desserts and juice. There are many options for ordering, including a la carte or meal packs. Plus options for gluten free, weight loss, high protein or even juice cleanses. They are all organic with no preservatives and are non-GMO. Plus the meals are packaged in 100% compostable carton trays or 100% recyclable BPA-free plastic pouches. Super awesome bonus!
Our favorites
We were lucky enough to get the 21 day kickstart pack, which includes 21 meals plus 6 juices. We tried almost all of them (not a huge curry fan so we gave those to our neighbor), plus devoured the juices.
Ultimately we enjoyed every meal we got, but with everything, there were some family favorites. We had a big handful that both kids and adults ate with little complaint (which is a huge win for us, ha!).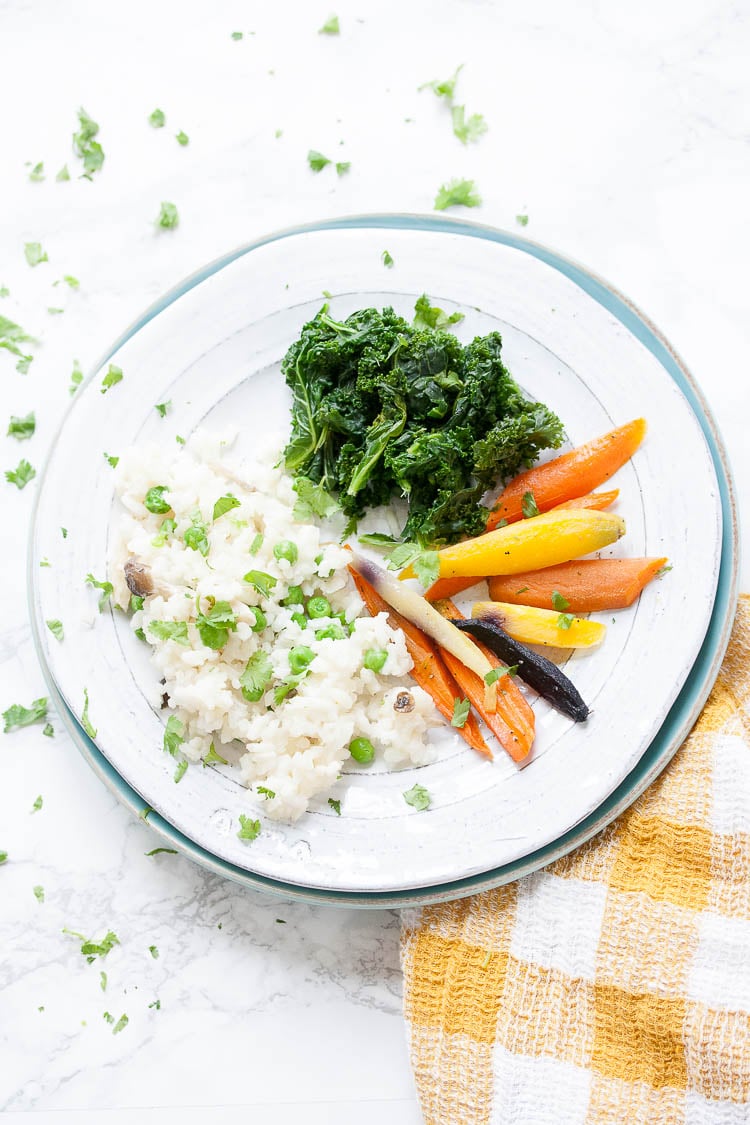 Cooking: I highly suggest following the recommended way  of cooking as stated on the package. Most of the time it is in the oven, but they also give microwave directions in case you are truly in a hurry. I found that my oven needed a little more cooking time, but I also like my food a bit on the crisper side.
Tips/Tricks: We eat a lot of veggies so I often added an extra serving of simple sautéed or roasted veggies to the meals, or even a plain green salad. This also did the trick of expanding the servings so we could often feed our entire family of 5 with 3 meals plus my added veggie sides. The food is very flavorful so make sure you don't add anything too flavor packed as you'll take away from the main meal.
I also sometimes used the meal as a start for another meal, think chicken into wraps or sandwiches, enchiladas and burritos paired with cabbage salad, guacamole, rice, etc.
The DeSantis top 7
Breakfast Burrito (served with guacamole, yep even at breakfast)
Tuscan Calzone (served with a simple green salad)
Country Fried Chick'n (placed into wraps with some lettuce, tomato, etc.)
Enchilada Caserole (served with guacamole and cabbage slaw)
Spinach Pie (served with sautéed spinach, recipe below)
Mushroom Risotto (used kale it comes with and mixed it with sautéed spinach, recipe below)
ALL 3 of the juices were delicious!!
Some of the other meals we got and enjoyed were:
Savory Croquettes (great crisp on the outside, delicious sauce)
Oatmeal Breakfast Pie (served this with milk and fresh berries)
Chick'n Quesadilla (served this with guacamole and stove top beans)
Thai Chick'n Stew (amazing flavor combo of peanut and tomato, nice and filling)
Golden Chickpea Stew (warm cozy meal filled with protein and great bean texture)
All in all, this is an AMAZING way to keep your plant based lifestyle when you are lacking the time it needs to cook the way you normally do or if you simply don't like to cook at all. It's easy, quick, flavorful and the variety of options is huge.
This would also be a fabulous gift for Mother's Day! What better way to show mom you love her than give her a break from one of her mom duties. Yes please!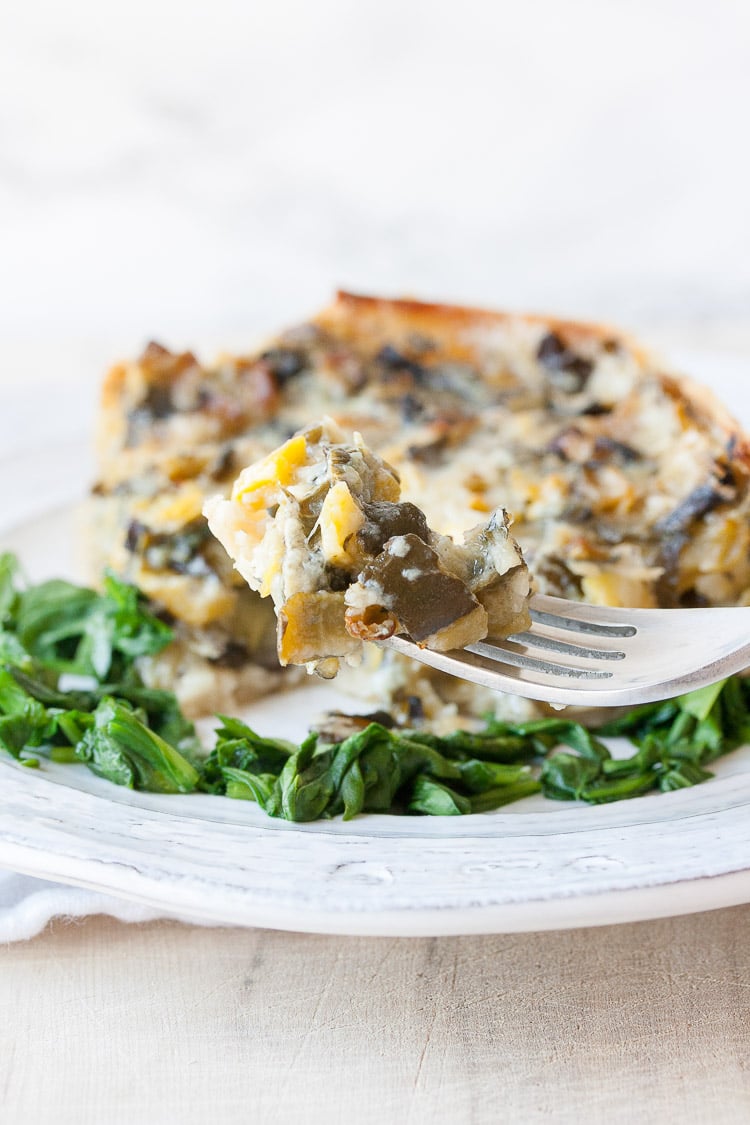 The best sautéed spinach with a secret ingredient
Looking for a quick and delicious way to add to your Veestro meal? Here's a recipe for my go to best sautéed spinach. Spinach is a huge power house veggie and a great side to almost anything. My secret ingredient, wine but of course, adds great flavor while sautéing and kicks boring old greens up a notch!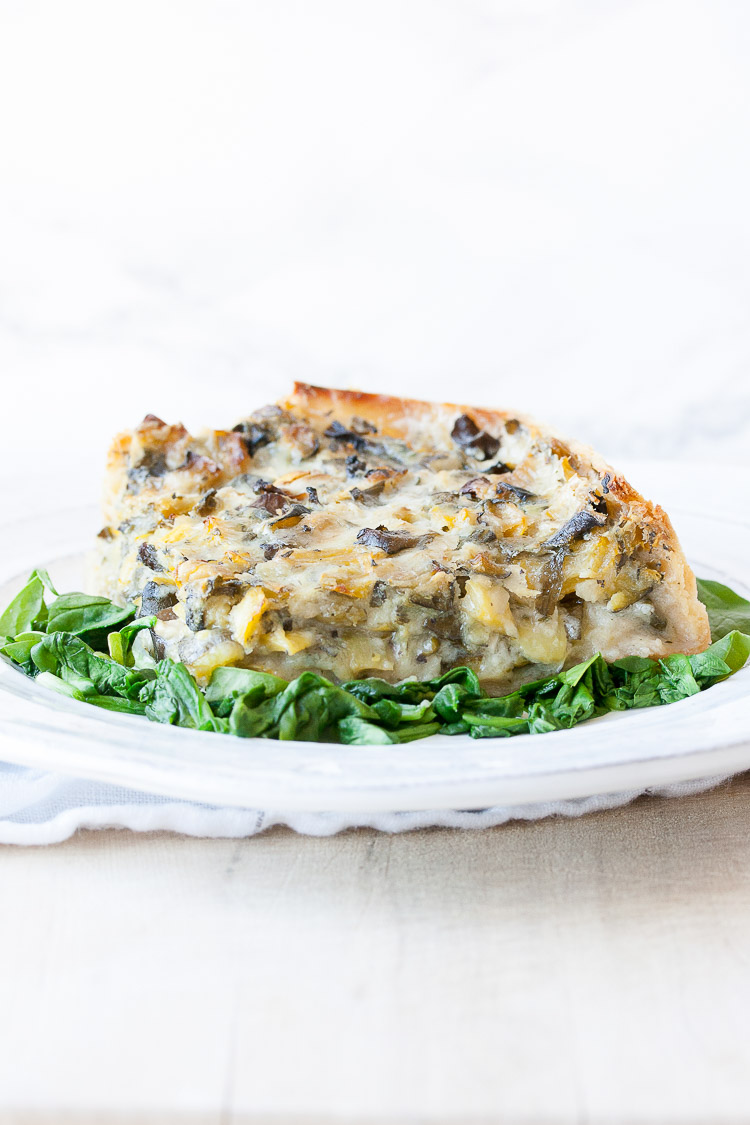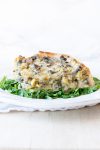 The Best Sautéed Spinach
Not your average sautéed spinach. My secret ingredient brings an extra oomph of flavor to this power packed green! Serve as a side or mix into a main meal like your favorite pasta.
Keyword:
spinach pie, vegan spinach recipes
Servings
:
1
serving as a side
Ingredients
1-2

cloves

garlic

minced (depending on how garlicky you like it)

3

tablespoons

low sodium veggie broth

divided into 1 and 2

2

cups

fresh spinach

1

tablespoon

white cooking wine

1/8

teaspoon

sea salt
Instructions
Saute garlic with 1 tablespoon broth on medium low heat for 1 to 2 minutes. You can also add a drizzle of oil if you use oil.

Add spinach, the other 2 tablespoons of broth, wine and salt. Saute 3-4 minutes until spinach is wilted.

Enjoy as a side to any meal!
Nutrition Facts
The Best Sautéed Spinach
Amount Per Serving
Calories 30
% Daily Value*
Fat 0g0%
Cholesterol 0mg0%
Sodium 828mg35%
Potassium 334mg10%
Carbohydrates 3g1%
Protein 1g2%
Vitamin A 5625IU113%
Vitamin C 17.8mg22%
Calcium 59mg6%
Iron 1.6mg9%
* Percent Daily Values are based on a 2000 calorie diet.