These delicious and healthy sushi seaweed snacks are bite sized treats perfect for sushi lovers of all ages. So easy to make and customize!
Have fun letting kids put them together themselves. Add a mix and match assortment of fillings to get them excited for creating healthy treats!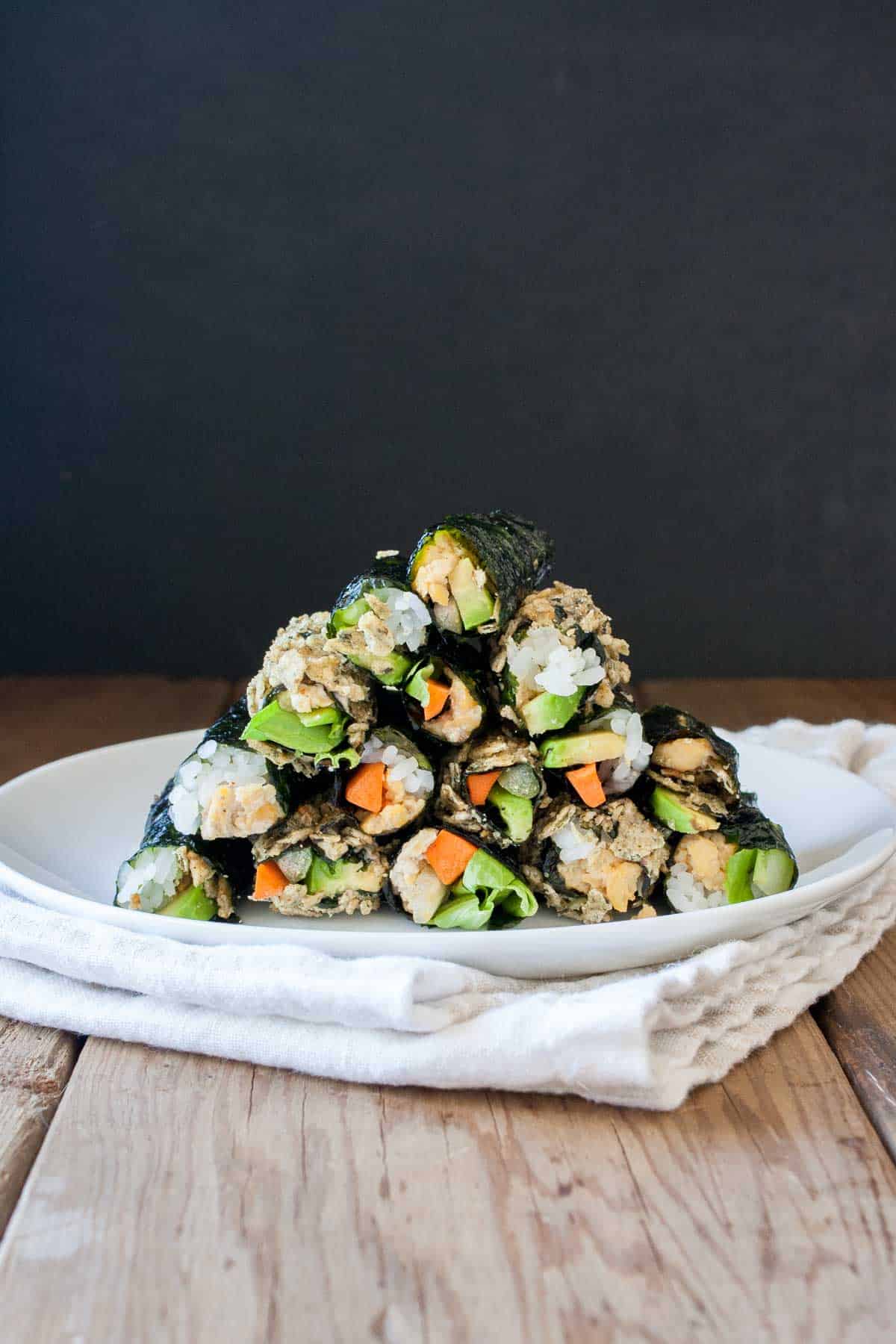 This post was sponsored by GimMe Organics but the content and opinions expressed are fully my own.
This post was originally published on August 22, 2018.
Vegan sushi is so easy to make at home and a great healthy meal or snack. Using seaweed snacks instead of larger sheets makes it easier and more fun!
Ingredients
We love filling these sushi snacks with all kinds of ingredients, but these are our favorite go tos:
Seaweed snacks 
Chickpeas 
Mayo - use vegan mayo to keep this recipe plant based
Avocado 
Carrot stick 
Celery stick 
Cucumber 
Lettuce
Chips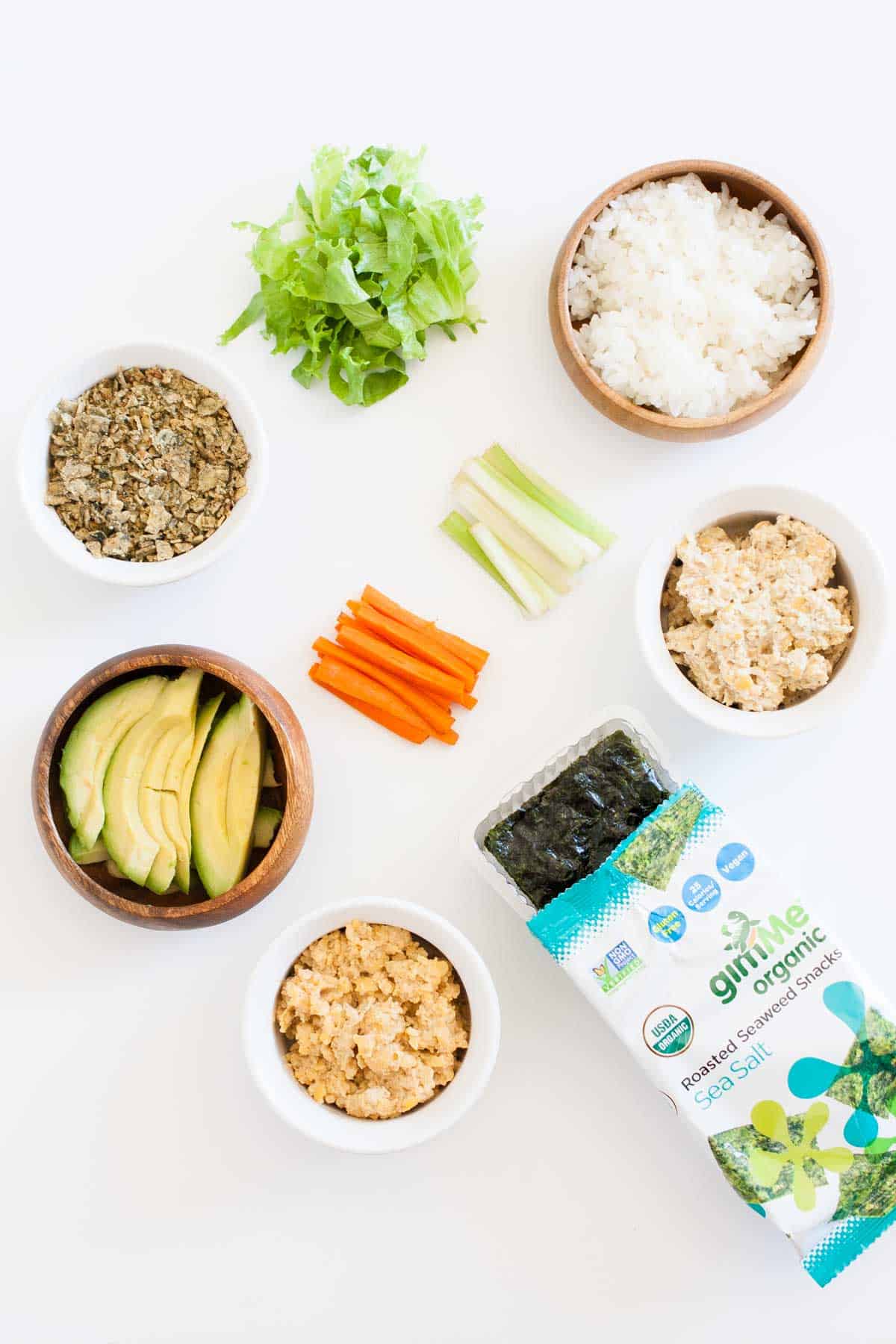 This recipe uses the awesome seaweed snacks to create roll ups you can fill with whatever stuff you love. (Let the kids fill their own, kids that make their own snacks, eat their own snacks!)
Making real sushi rolls can be challenging with larger sheets of seaweed, but I found that using the smaller sized nori snacks make the perfect bite size rolls.
GimMe seaweed chips have an amazing crunch and are made with healthy ingredients so they are a perfect choice!
How to Make Sushi Seaweed Snacks
This recipe comes together in minutes once the fillings are prepared. Here's what to do:
Soften the seaweed snack sheets between damp paper towels.
Mash the chickpeas and divide into two separate bowls.
Mix the mayo into one bowl, and the spicy cilantro sauce into the other.
Add the fillings on top of the sheets of seaweed being careful not to overfill.
Roll the seaweed snack around the fillings.
Enjoy!