Finding great tasting cheese alternatives when trying to go dairy free is so hard and overwhelming. Stop wasting money with this comprehensive guide that gives the best of the best!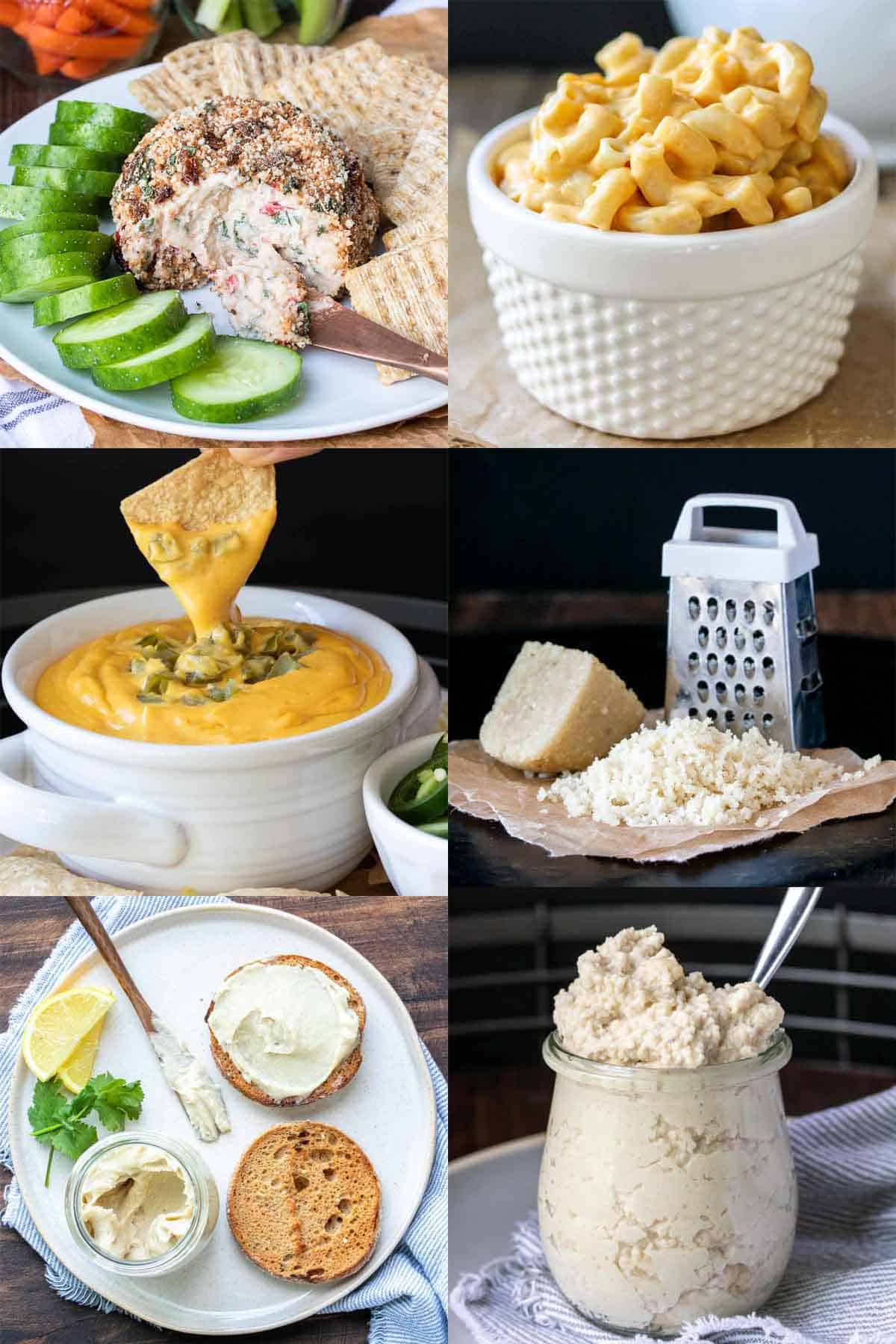 My dairy free cheese sauce is one of my top recipes with many five star reviews. It is so versatile and used for so many things, you won't believe how good it tastes!
Along with that, there are many others that are just as good. One reader hits the nail on the head with her review of my vegan nacho cheese:
"Never ever EVER would I have thought putting these ingredients together could produce something so amazing!!! Thank you for opening the possibilities to me!"
The Best Dairy Free Cheese
When looking for Dairy Free Alternatives the two products people look for most are milk and cheese. Dairy free milks have been around for a while and readily available.
There are many kinds of dairy free cheese out there, both store bought and homemade. Some are full of artificial ingredients to try to mimic dairy cheese, and others (like all of mine) are created with real, whole food ingredients.
Whether you lead a plant based lifestyle, choose to avoid dairy for health reasons, or simply can't eat it due to intolerance, it doesn't mean you have to live without the gooey deliciousness that is cheese.
So, what's a good substitute for cheese? Below you will find a comprehensive list of cheese alternatives that you can find in stores of make yourself at home for all kinds of uses!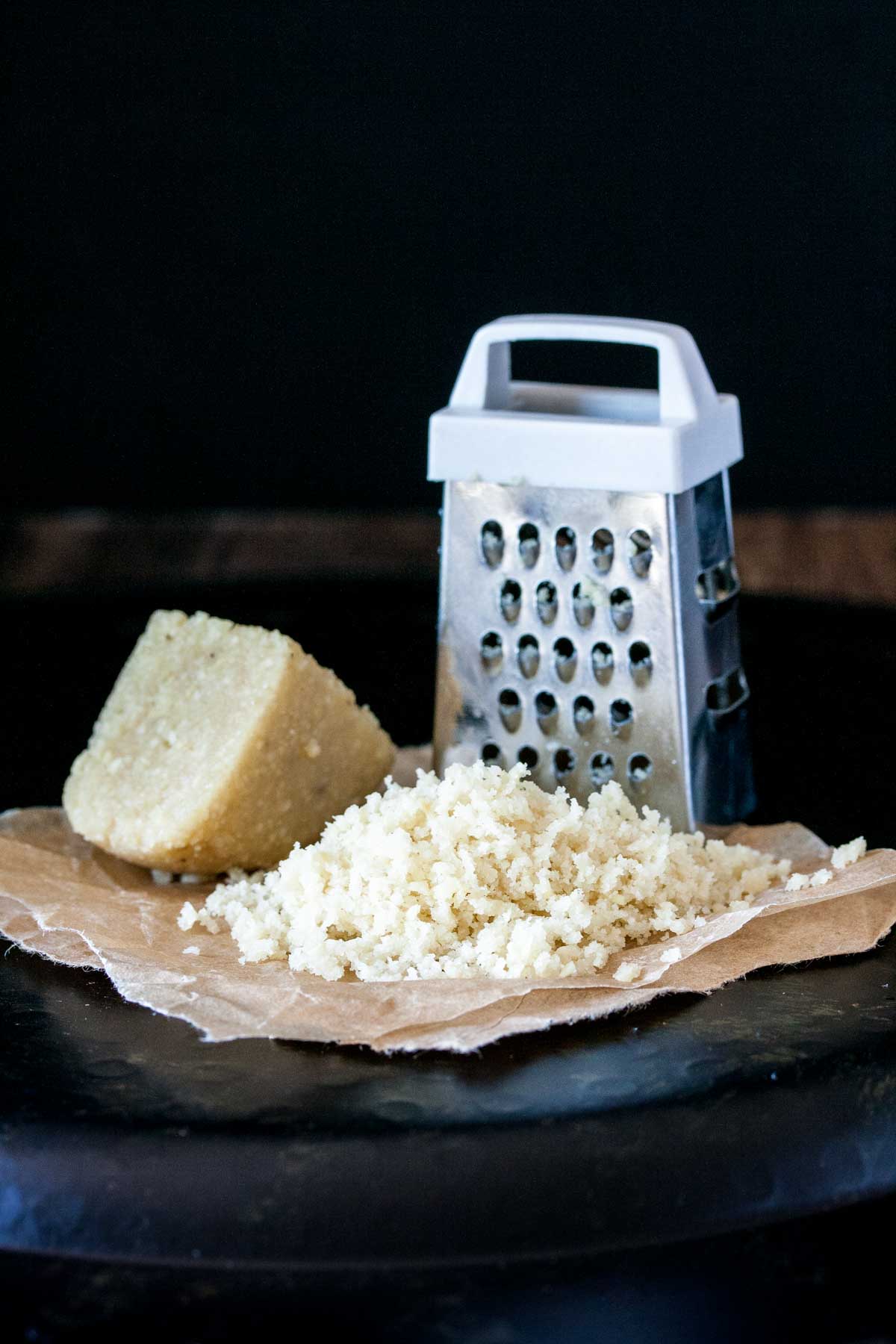 Store Bought Options
I am so picky with store bought vegan cheese. It really is hit and miss and everyone's preferences are different. Each time you go shopping pick a different one to try, and soon you'll have your collection of go to cheese alternatives!
Miyoko's Kitchen - This is one of my absolute favorite vegan cheese brands. They have sticks, blocks, slices, and already grated options! We love getting the blocks of cheese and shredding them ourselves. Choose from cheddar, pepper jack, cream cheese, and even mozzarella which is perfect for pizzas. Feeling a bit more snackish? They also have a bunch of yummy flavored options which are delicious/
Follow Your Heart – In addition to my favorite sliced provolone, they have 6 more sliced flavors to choose from as well as grated options. If you're into more crafty cheese they also offer dairy free blue cheese, feta, and Parmesan.
Trader Joe's - I recently discovered their shredded mozzarella alternative and it is surprisingly good! The also have feta, Parmesan, and a cream cheese alternative available.
Loca Queso - For all of your dipping needs! Made from potatoes, both the mild cheddar and spicy jalapeño are excellent choices for chips, nachos, or tacos.
Siete - Another good queso option, it's made with cashews and veggies.
Treeline - They have a pretty good selection of shredded cheese, slices, and soft, artisanal, and cream cheese. This includes goat cheese in a variety of flavors, cream cheese, and your favorite classic flavors.
Kite Hill - They have a few good dairy free cheese options including cream cheese, ricotta, and a couple flavors of spreadable cheese.
Parmela - Their four plant based cheese flavors are available in both shredded and sliced forms.
So Delicious - You'll likely see this brand at your local store. They have a few shredded, sliced, and spreadable options.
Violife - There's a pretty good selection of blocks, shreds, spreads, and slices. It's a pretty popular brand but not my favorite.
Farmer's Markets - Check out your local small retailers and farmer's markets if you have one. There are so many small businesses that make excellent vegan cheeses that are often way better than anything you'd find at a big box store!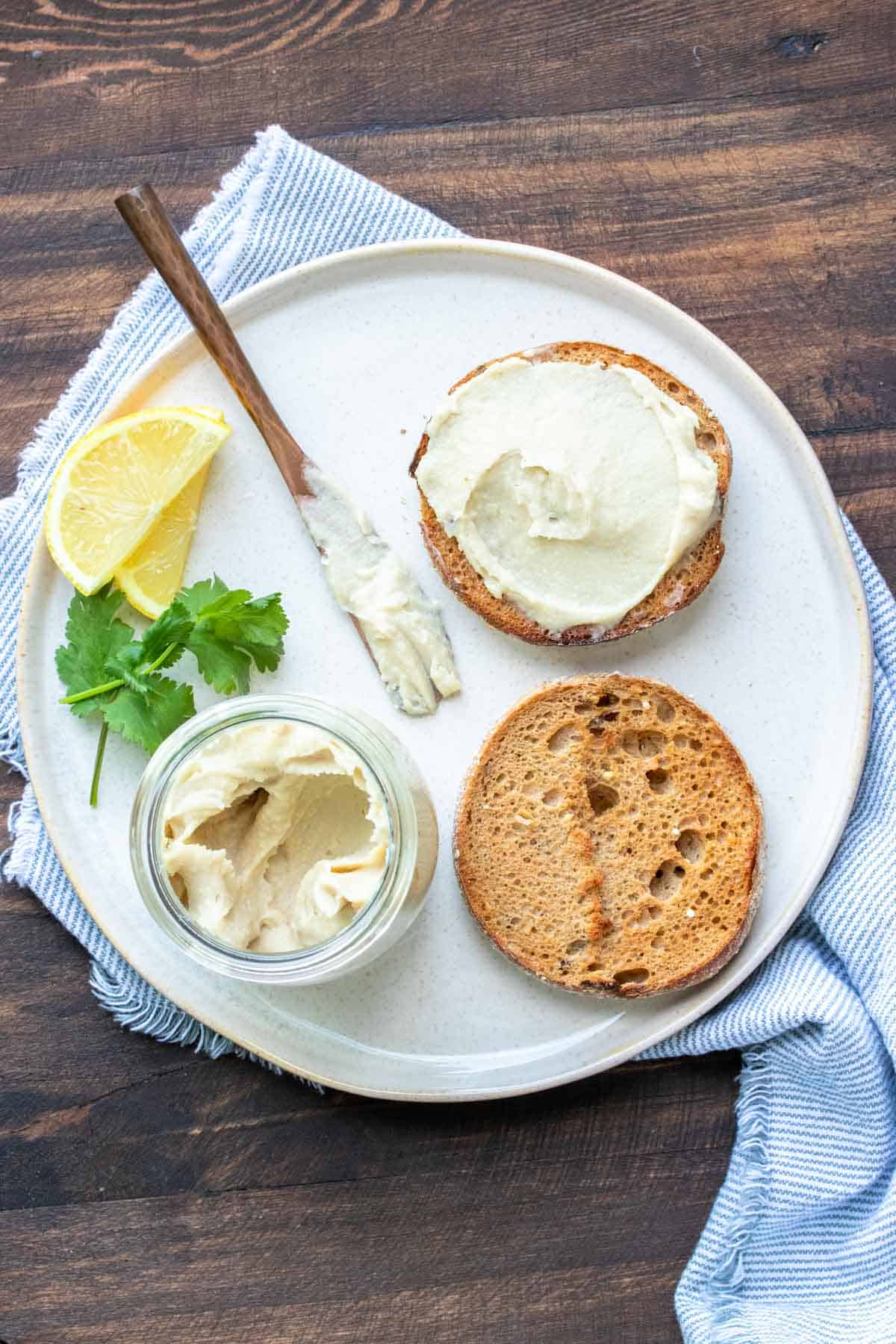 Homemade Recipes
Making your own cheese alternatives at home is actually really easy to do! All of the following recipes are made with simple whole food plant based ingredients. Make up batches and freeze the extras to have on hand!