Think you can't make a meal out of what you have stocked up? Think again! This collection of recipes uses common vegan fridge and pantry staples. All delicious and satisfying.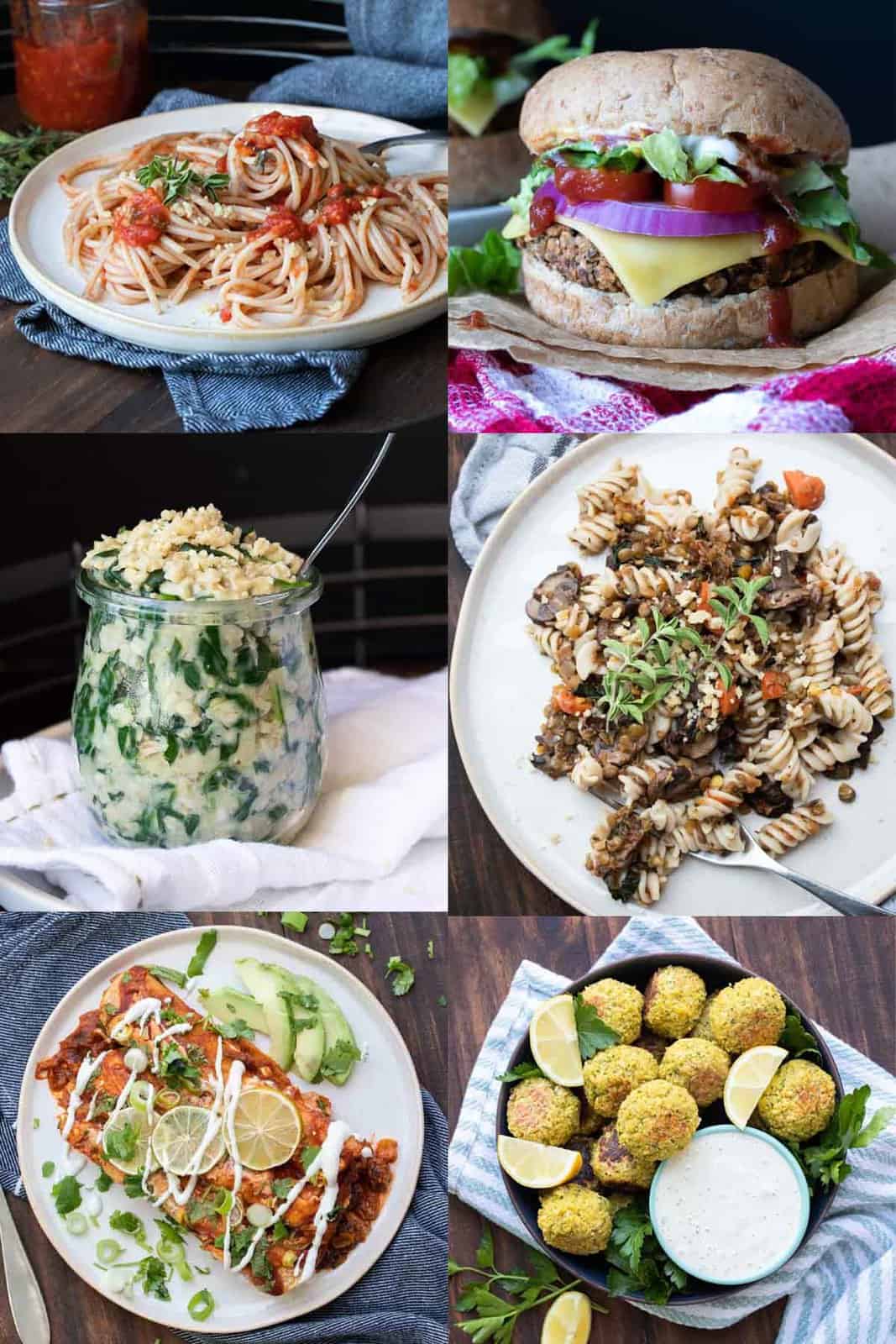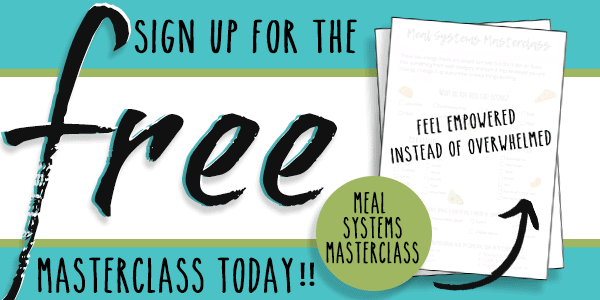 You don't need a huge list of fancy items to make an amazing meal. All you need is a little creativity. Sometimes the simplest of ingredients can come together to make super tasty meals!
Vegan Pantry Staples
Having a stocked pantry can be a meal lifesaver for many reasons. First, it helps you budget and keeps grocery bills lower. Buying pantry items in bulk is less expensive that buying them one at a time. And most pantry items have a long shelf life.
Having a stocked pantry can also help with meal planning. Using what you have keeps your shopping list simple, and makes it easier to plan meals in a way that doesn't overwhelm you.
To help you figure out how to use those pantry items, I made a collection of my favorite recipes that can be made, or adapted, using basic vegan pantry staples.
I am lumping basic staples you store in your refrigerator here as well. I am also putting notes below each recipe on how to adapt the main recipe to fit these parameters.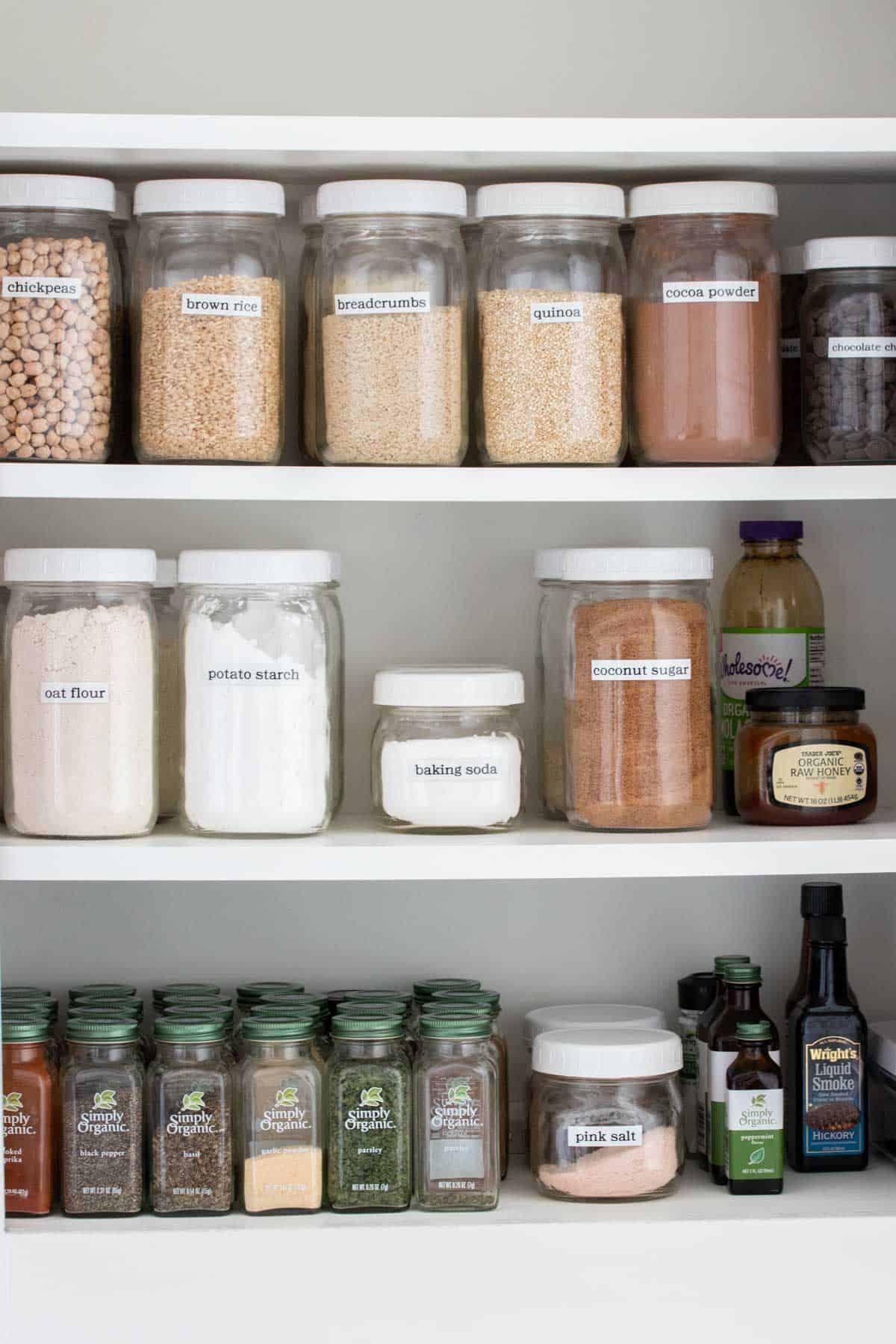 What should every vegan have in their pantry?
Keeping a well stocked pantry is important for any type of eater. The thing about pantry food is that many of it is vegan by nature. Things like beans, rice, canned vegetables, nut butters are all vegan foods.
The categories I like to stock in my pantry most are:
beans and legumes
grains
pasta
canned tomatoes
nuts and seeds
nut butters and jelly
flours
spices
sweeteners
condiments
snacks
What are some vegan staples?
If you want to eat a whole food plant-based diet, it's important to have some nutritious staples you can turn to. Other than the pantry items I mentioned above, I like having certain staples in my fridge or freezer. Here are some of my go to items:
fresh and frozen fruit
fresh and frozen veggies
non-dairy milk
non-dairy yogurt
applesauce
condiments that need refrigeration like salsa
bread and tortillas (I keep this in the freezer)
ready rice
fresh herbs
How do you set up a vegan kitchen?
Organizing your kitchen is key for easy meals. I like to know where everything is and how much I have left so I can shop accordingly. How you organize it is really a personal choice but here is what works for me:
Glass jars for all my dried goods like beans, rice, pastas, baking essentials, spices.
Plastic containers for snacks to avoid breaking if kids drop them.
Plastic cereal containers.
I have one shelf with all the things like snacks, cereal and pasta.
Another shelf for things like canned goods, nut butters, etc.
Another area for baking items, spices and some dry goods like beans and rice.
In the fridge I have washed and ready to eat or use produce in the drawers. Unwashed is on the side door or on the top shelf.
Yogurt, cheese, dips, salsas are in one large drawer.
Prepped meals are in container on the bottom shelf.
Milk and other beverages are in one area.
The freezer is where we keep all bread and tortillas along with any freezer items
Meals Using Vegan Pantry Staples
Here is a list of some of my favorite recipes that can be made with basic fridge and pantry staples. Make sure you read the notes on how to adapt each one for basic essentials!
Breakfast recipes
This uses a simple base of cashews, yogurt, vinegar, lemon juice and salt. You can also sub slivered almonds if you don't have cashews.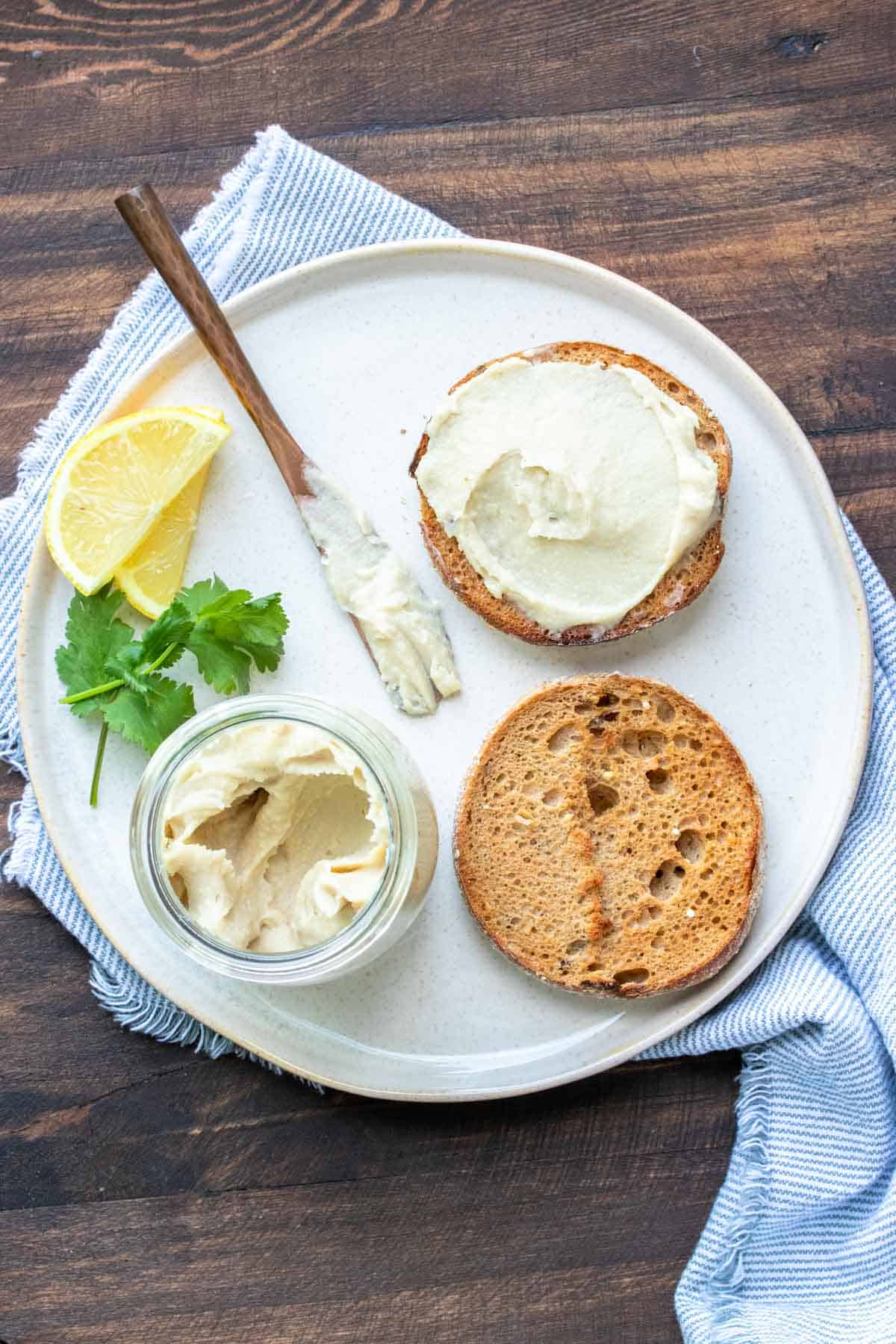 Easy Vegan Gluten-Free Buttermilk Pancakes Recipe
This recipe uses a few of my favorite staple flours, along with vinegar, milk, baking powder, apple sauce, maple syrup and salt. You can leave out the vanilla extract if you don't have it on hand.
Serve with fresh or frozen fruit, maple syrup, or just eat them plain!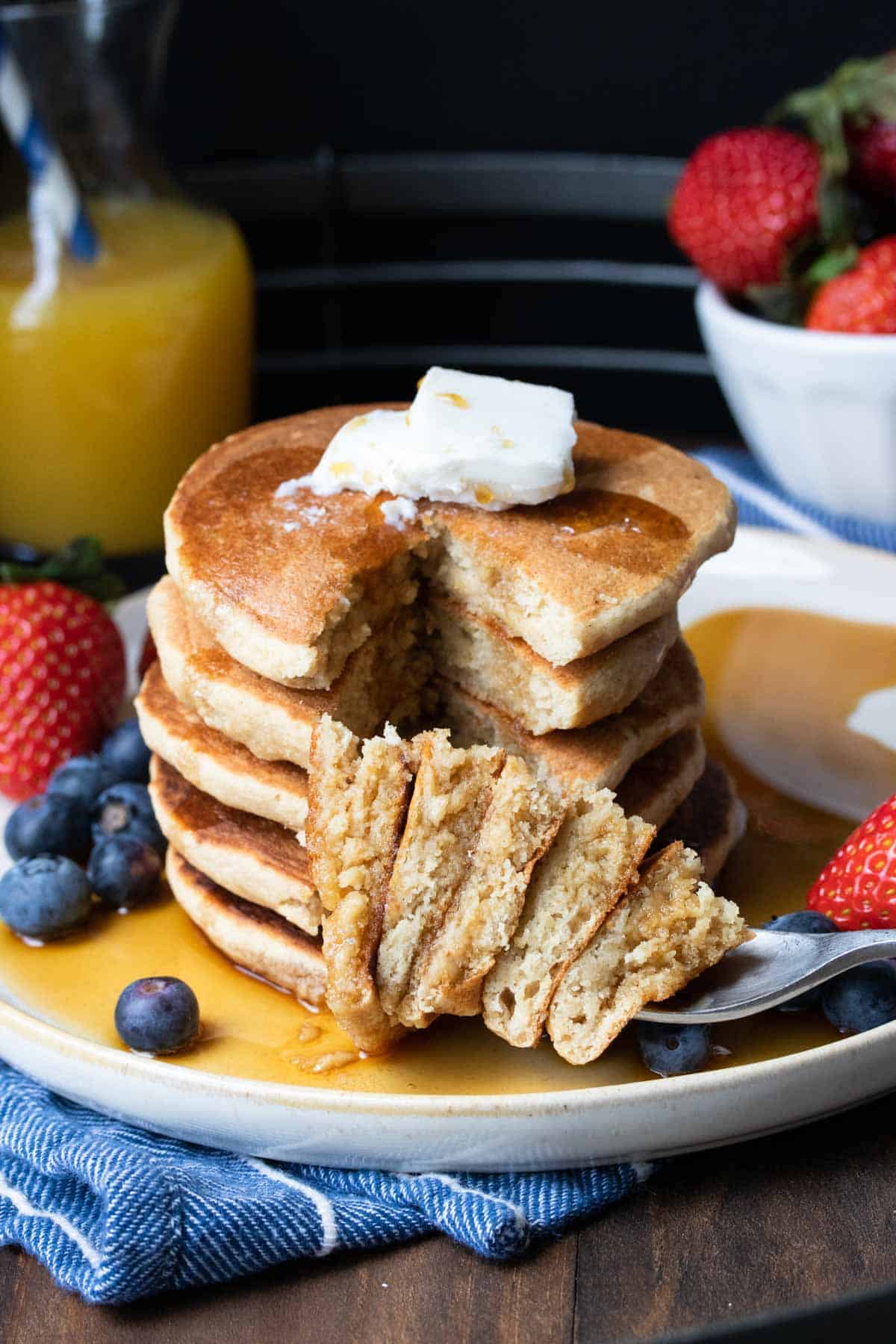 Vegan Creamy Spinach Savory Breakfast Oatmeal
This is a simple, yet delicious way to eat oats. Along with oats, it uses spinach, lemon, milk and salt. You can leave out the garlic powder if you don't have it! You can also use frozen spinach.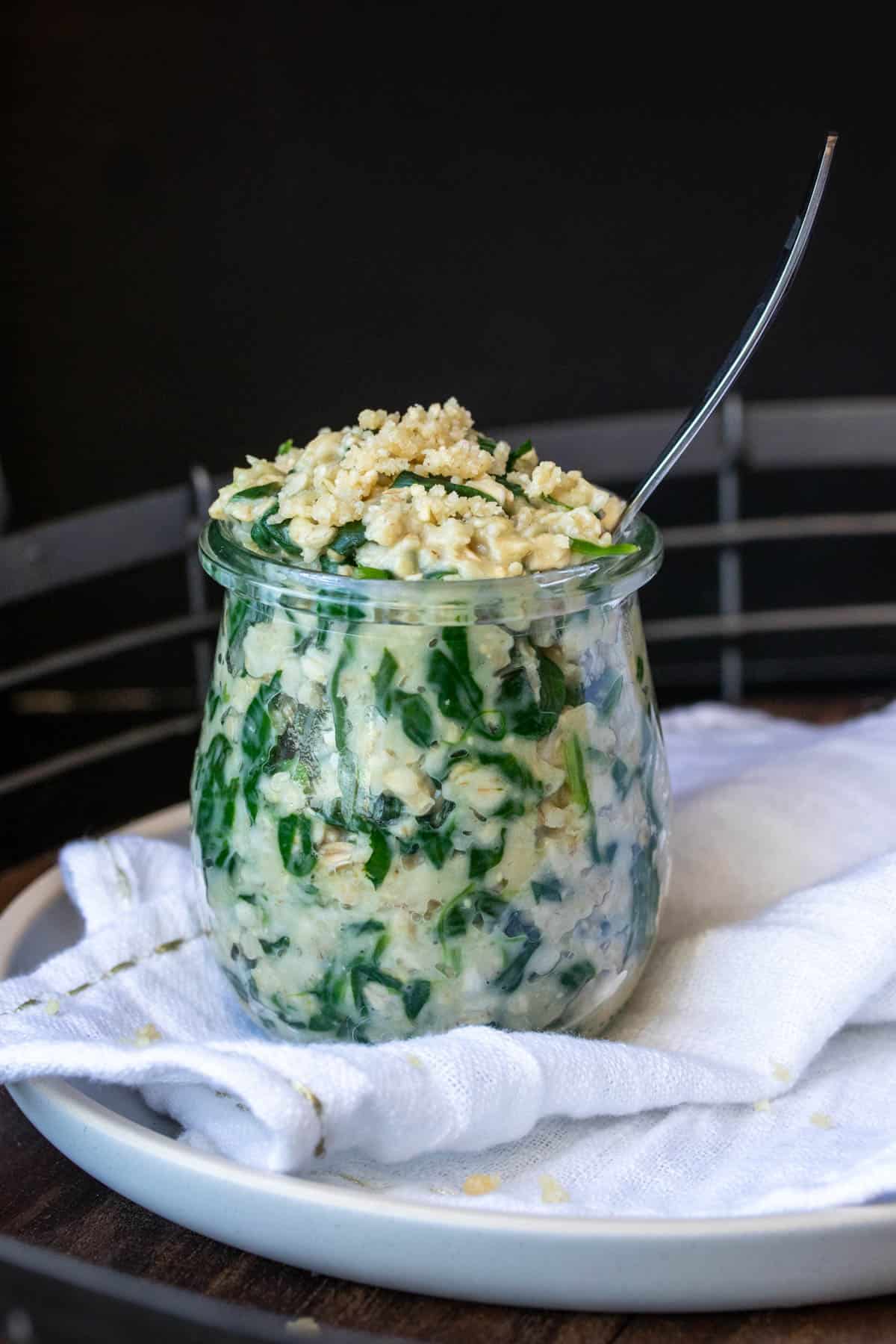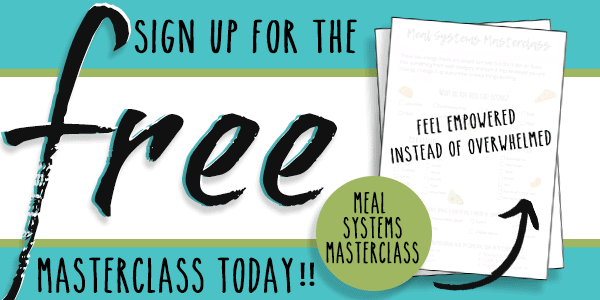 Lunch and dinner recipes
Easy Lentil Veggie Burger Recipe
This recipe uses beans and oats as a base along with whatever veggies you have on hand, some spices and flour. You can easily switch up the spices to use whatever you have. And substitute the flour for whatever you have. Switching up the beans is easy too! Frozen veggies work just as great as fresh.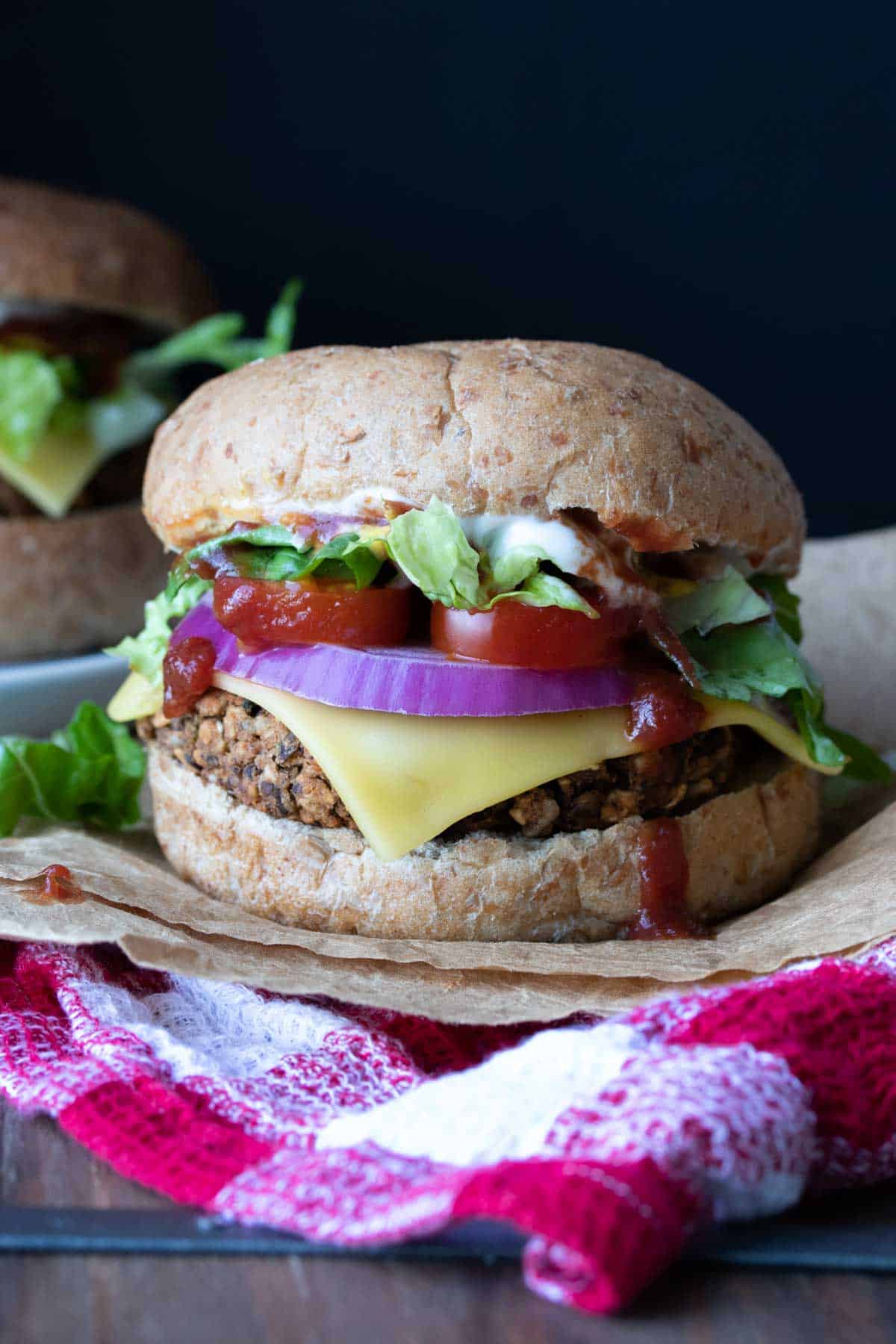 The Best Vegan Meatballs Recipe
These vegan meatballs are bean based with a mix of oats, mushrooms and greens. You can switch up the seeds and spices to what you have on hand. You can also sub the mushrooms for another textured vegetable like eggplant, zucchini or even sun dried tomatoes.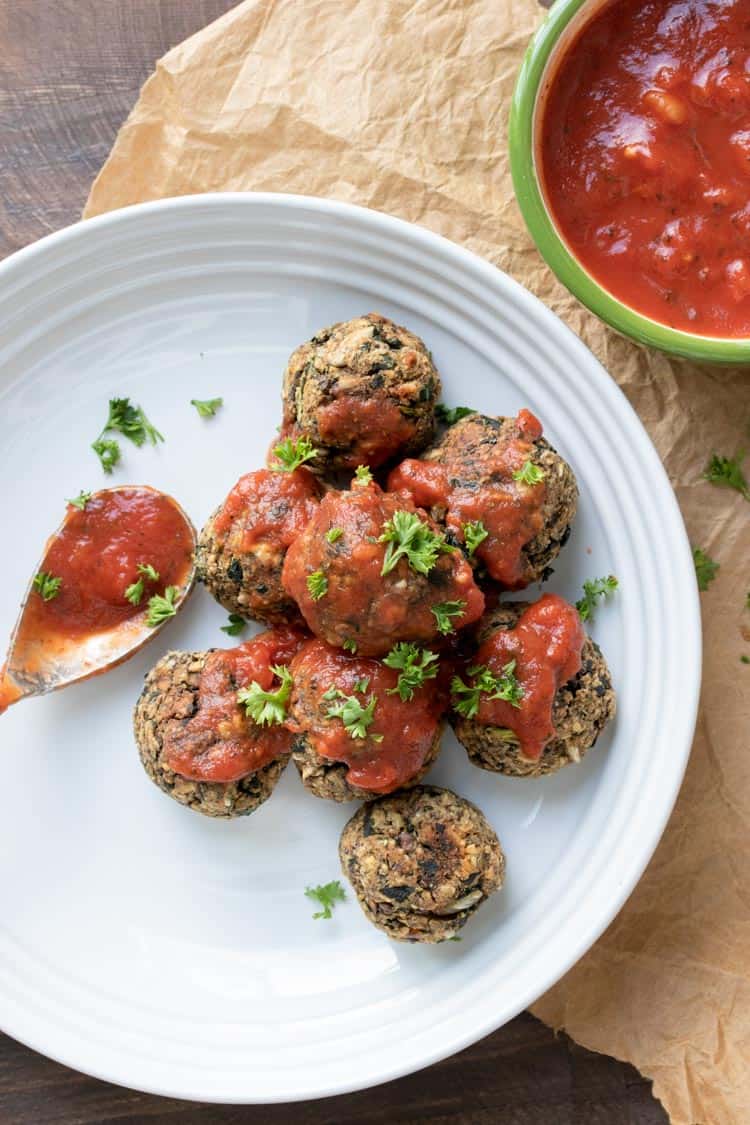 Slow Cooker Tomato Sauce Recipe
The base of this pasta sauce is canned tomatoes. It adds veggies, herbs and spices to make it flavorful and hearty, but you can easily switch those up for whatever you have in your kitchen.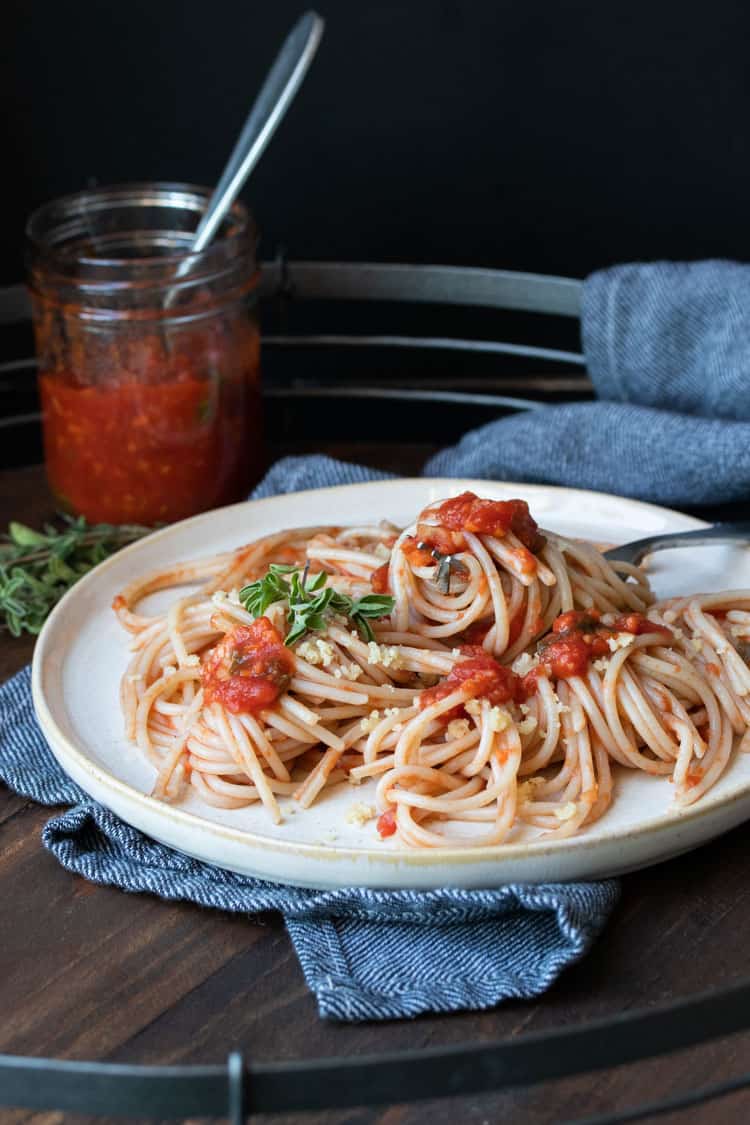 The Best Vegan Black Bean Enchiladas
These enchiladas are super easy to make and really adaptable for what you have in stock. You can use whatever veggies you have, including frozen, switch the sour cream up with yogurt, a cream sauce or even leave it out, and use salsa instead of enchilada sauce. You can even skip the toppings.
If you really want to make this simple, then serve the filling in a burrito with some rice!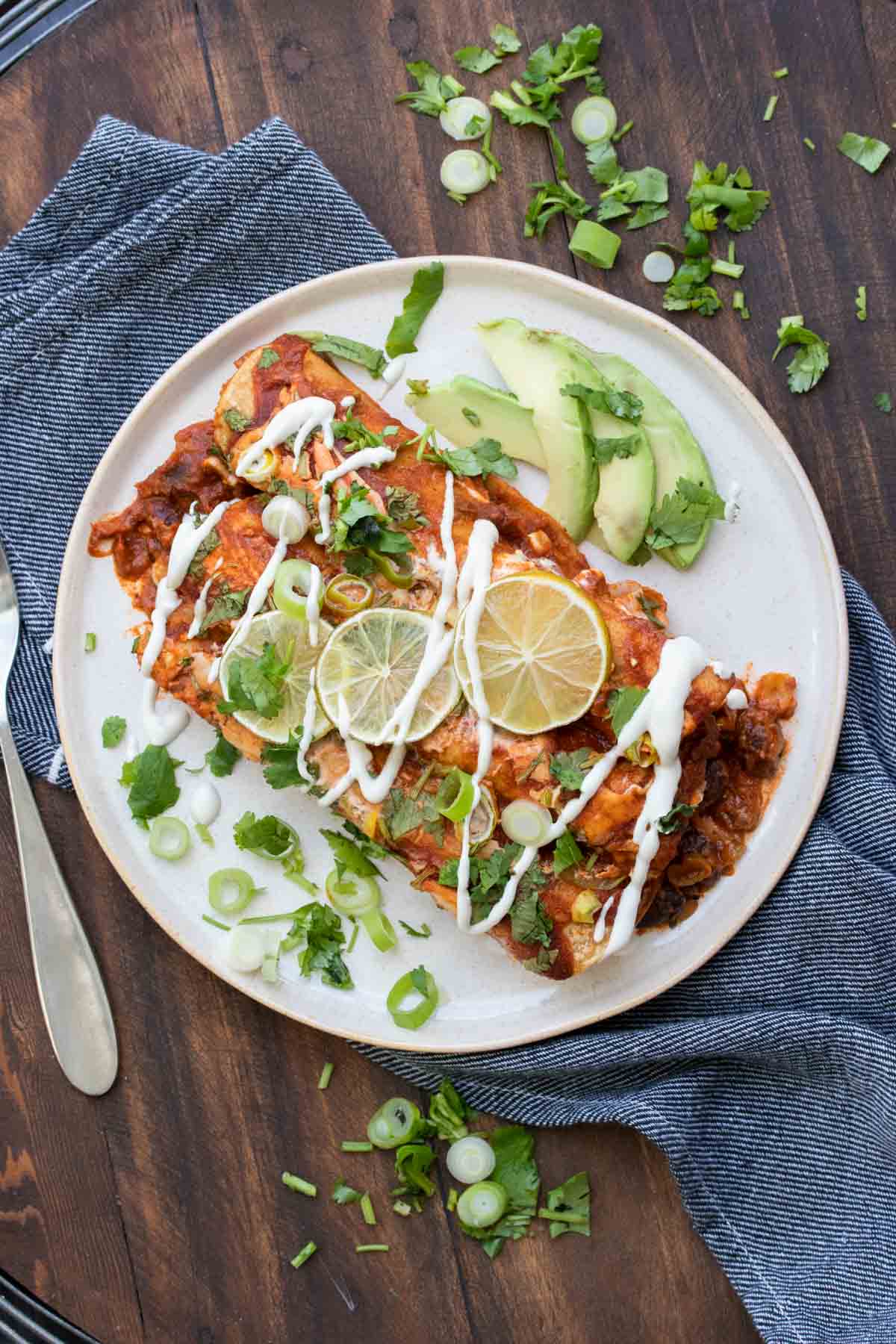 This bean based bolognese is a perfect stock up recipe. To adapt it to what you have on hand, simply change up the veggies and herbs. Frozen veggies work just as good as fresh. Add it to pasta or use it as a lasagna filler.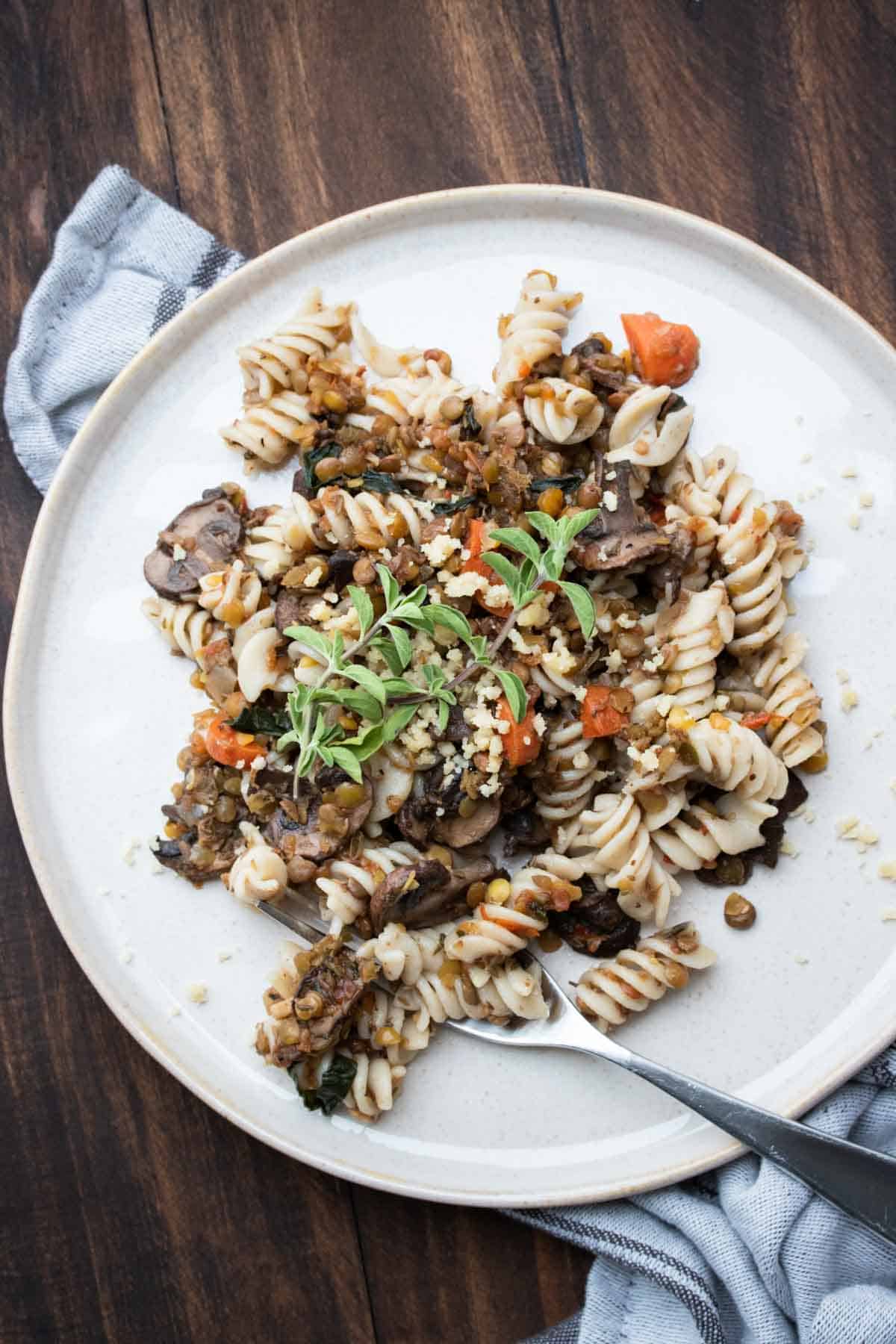 Baked Vegan Gluten-Free Falafel
This is a super simple recipe made of dried chickpeas. You can easily switch up the parsley for another fresh herb and even leave out the cumin if you don't have it. I don't make it with coriander most of the time.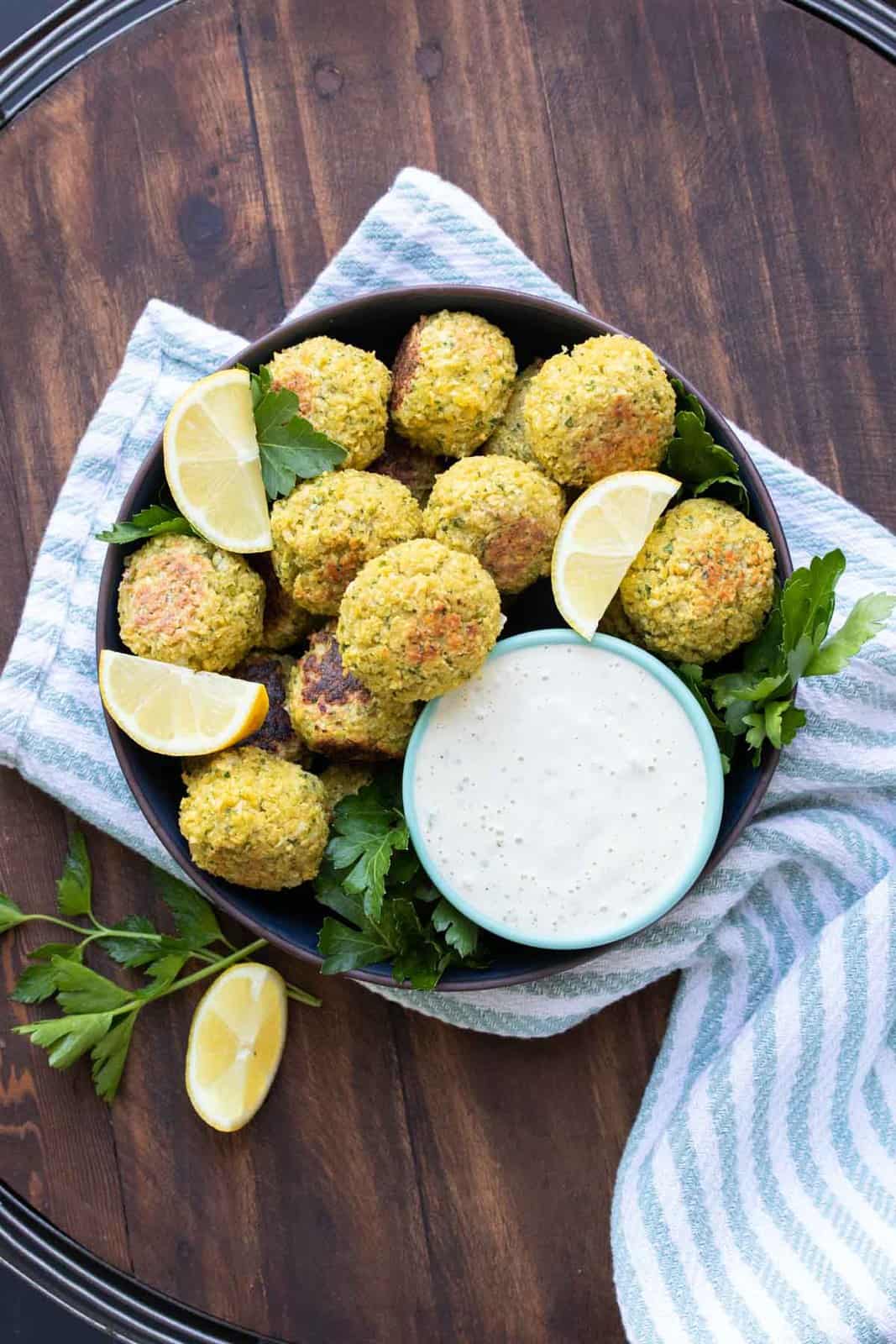 I love this soup because the base idea can be made with just about anything! Use whatever beans and veggies you have on hand, even frozen vegetables. Switch up the herbs too. Skip the bread and toppings if you don't have them!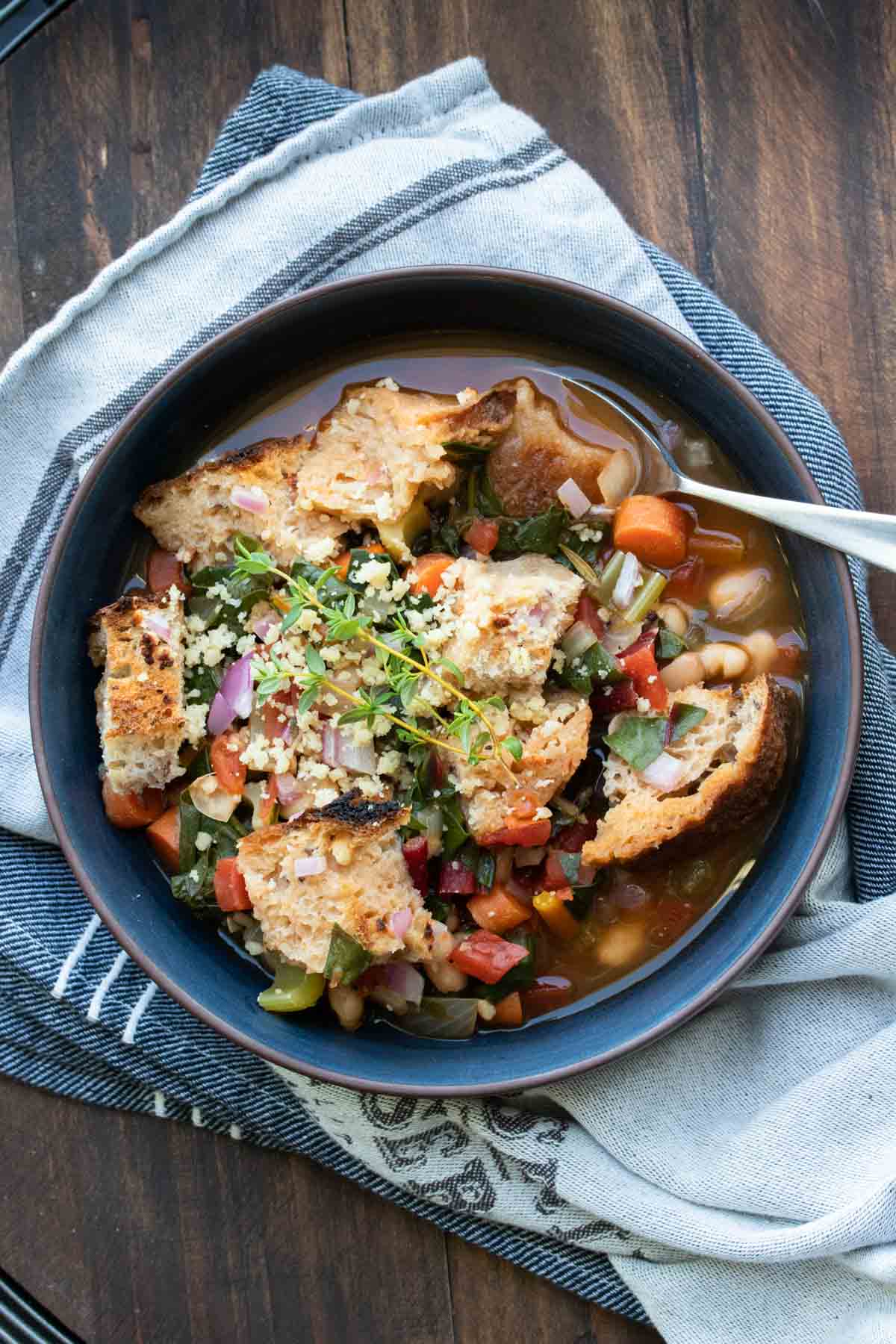 It couldn't get more simple than this fried rice recipe. All you need is the same amount of veggies as listed here, but they can be anything, fresh or frozen!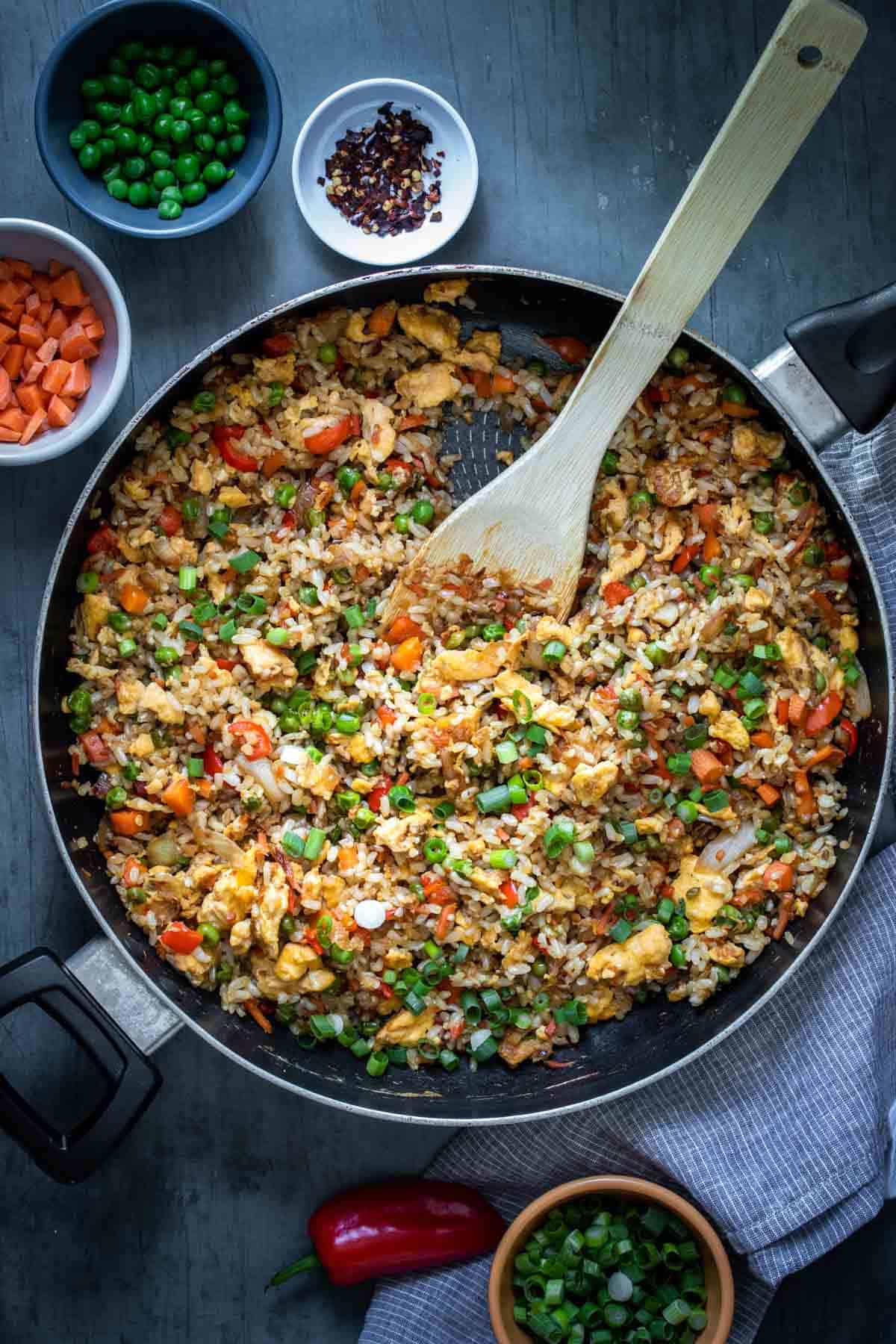 Best Vegetable Pasta Fagioli Recipe
This soup is so easy and flavorful. You can switch up the veggies and sub the herbs and still get an amazing result! Leave out the sausage if you don't have it or switch it up with tempeh or tofu. Frozen vegetables work well here too.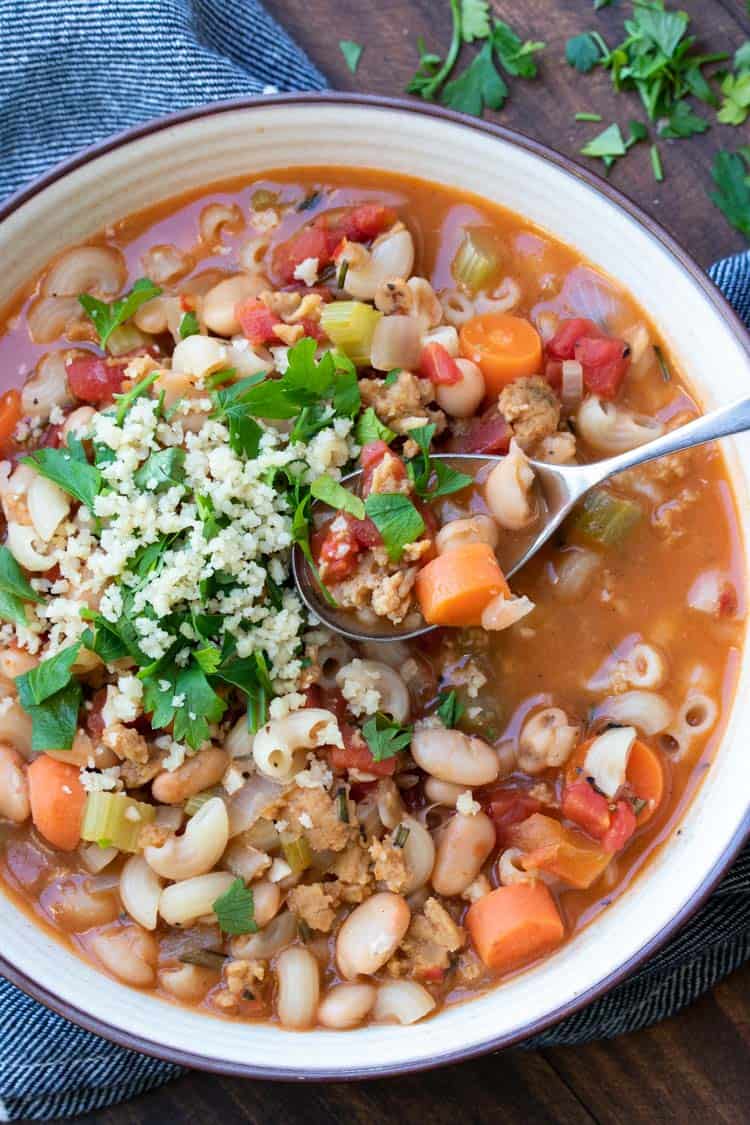 Easy Vegan Thai Peanut Noodles
This recipe is another easy clean out the fridge kind of meal. Don't have peanut butter, almond butter works too as would tahini! Leave out the ginger and sesame oil for even more ease. Fresh or frozen veggies work perfectly.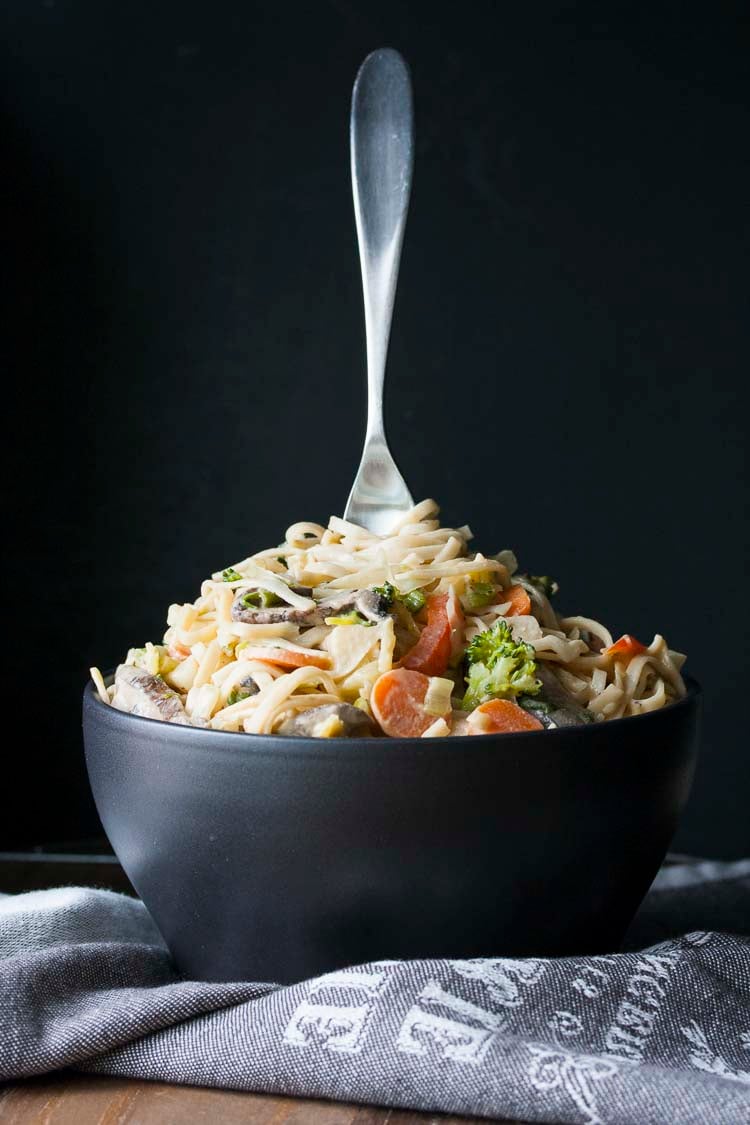 Cavatelli and Broccoli (One Pot)
This recipe idea can be made with whatever veggie you have on hand. It can be a mix of them or a single type, either way it's simple and delicious. Leave out the wine and sub broth and switch up the pasta to whatever you love! Sausage is optional.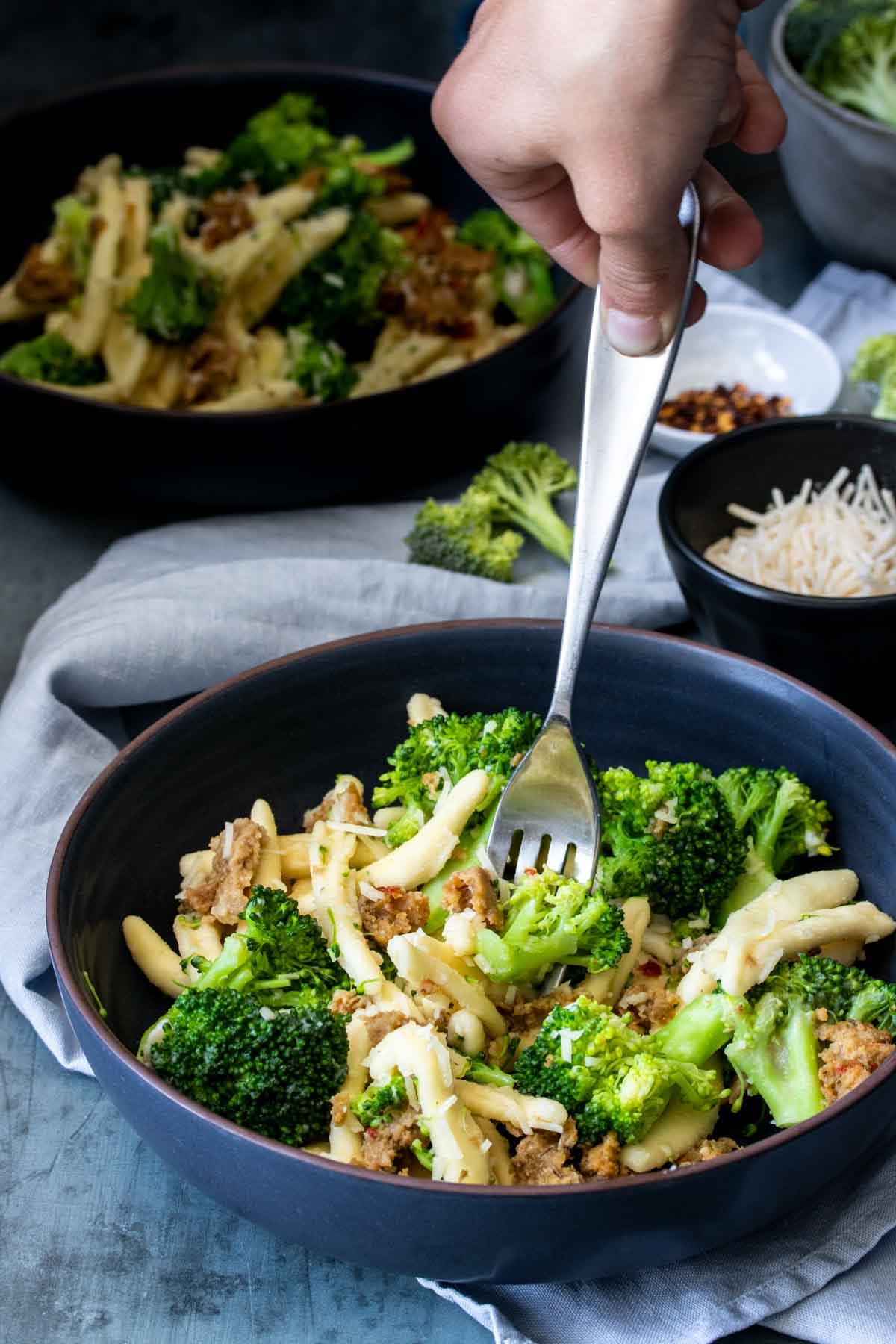 This chili is such a comforting meal! You can easily use whatever beans you have stocked. The veggies are optional. Top with anything you want!