This collection of vegan holiday recipes will keep your menu full for years to come. From simple to more complicated, there's something for everyone!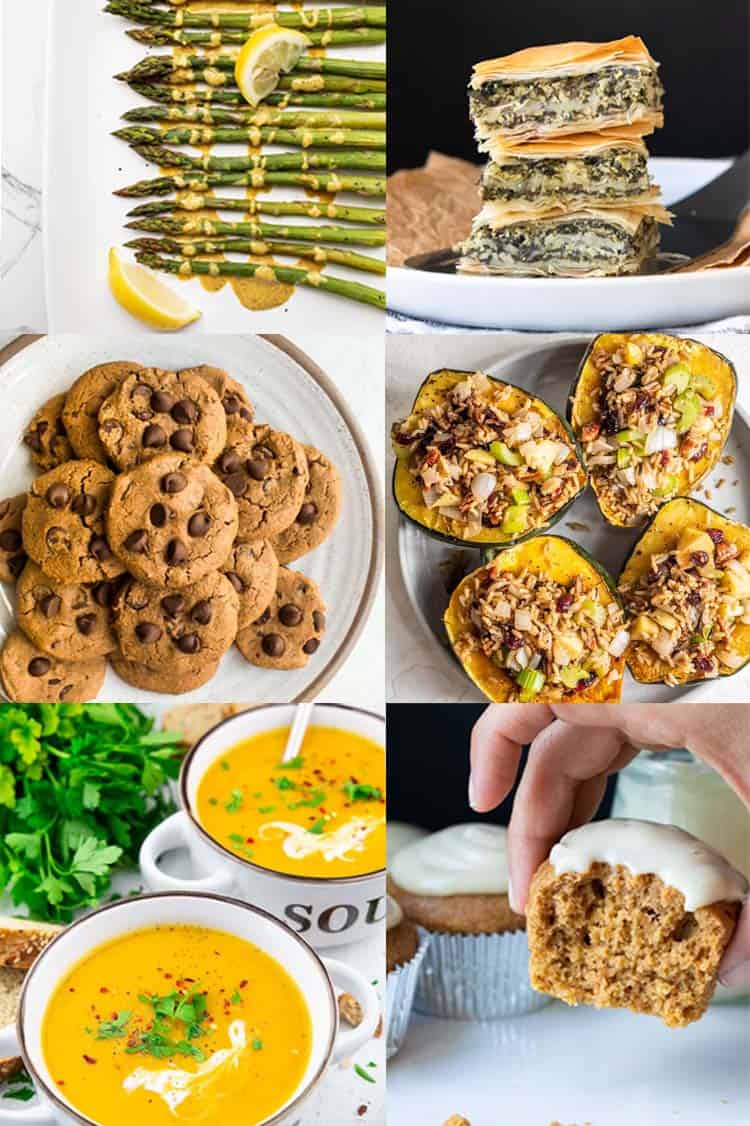 The holidays are busy, so let me take the guesswork out of what to make and bring to all the festive events. From appetizers to dessert, I've got it covered! Recipes from me and some of my other favorite vegan food bloggers.
What can I bring to a holiday party?
When it comes to the holidays, keeping it simple is my jam. Holidays are stressful enough as it is, so putting even more stress on yourself takes the joy out of it, and what are the holidays without joy?
I have collected some of my favorite recipes from across the web, hopefully making it simple for you to grab a link, make it and bring it with you without the stress that usually comes with figuring it all out!
Vegan Holiday Appetizers
In my world, appetizers can also make a full meal, so I like to make sure they are satisfying and amazing. Here are a variety of options for all kinds of palates!
The Best Vegan Nacho Cheese by Veggies Don't Bite
This vegan nacho cheese sauce is going to blow your mind. Perfect texture, spot on flavor and you'll have no idea that it's filled with hidden veggies!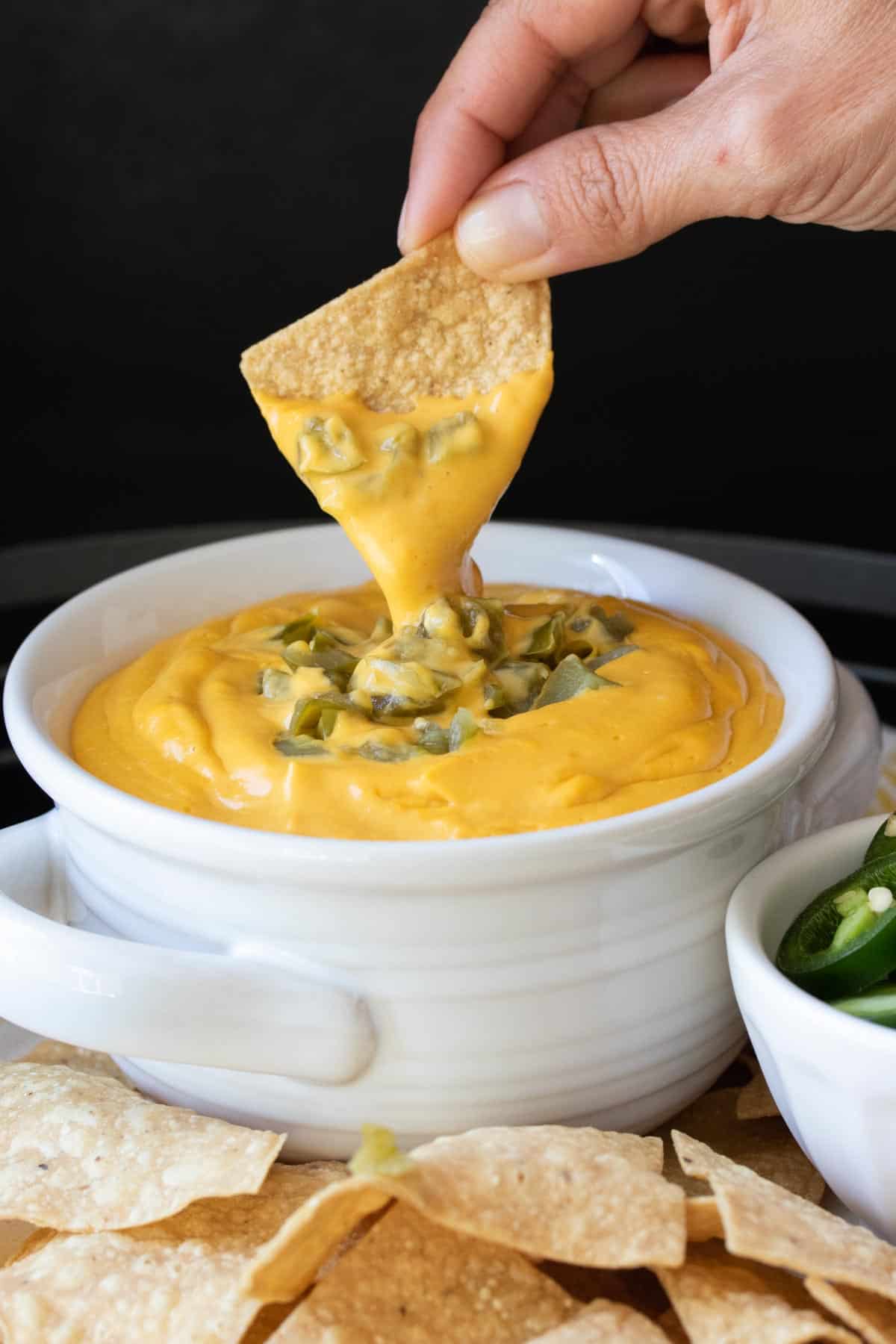 Vegan "Meatballs" by Veggies Don't Bite
Mouthwatering vegan meatballs filled with protein, iron and veggies. These are so versatile and perfect for pasta, sandwiches, as an appetizer or alone!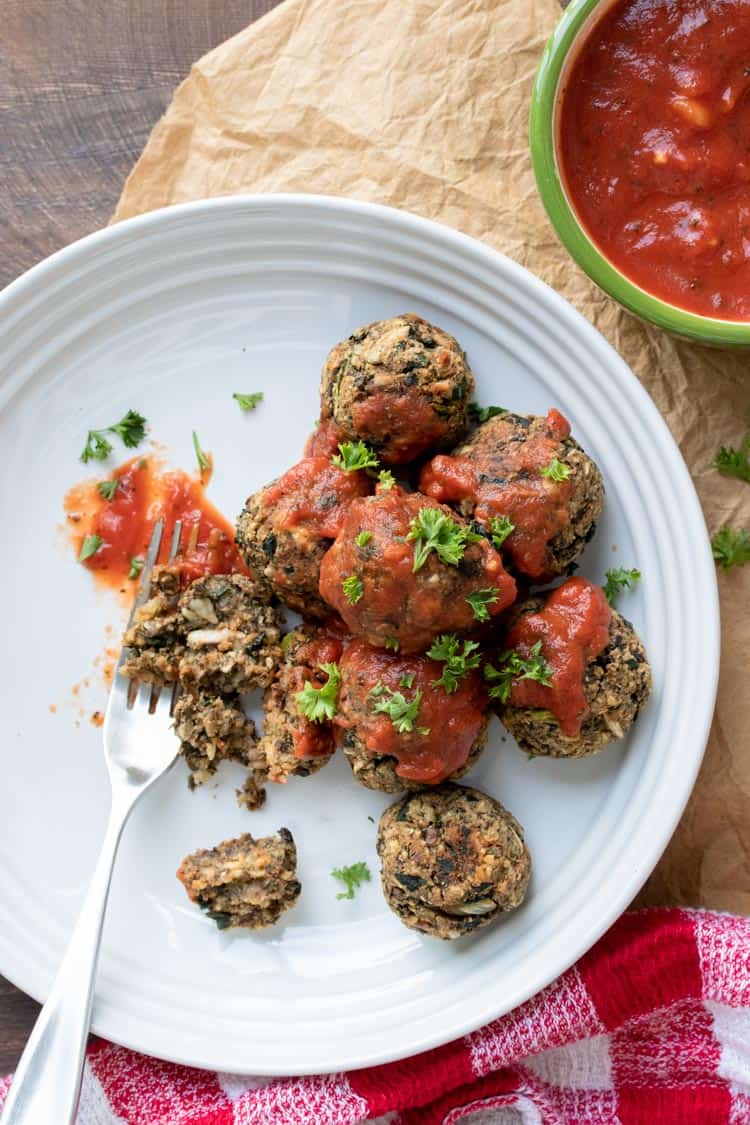 Baked Buffalo Cauliflower Dip by Veggies Don't Bite
Hot ultra creamy buffalo cauliflower dip that is going to blow your mind! No dairy used and no animals harmed, but still full of protein and super healthy!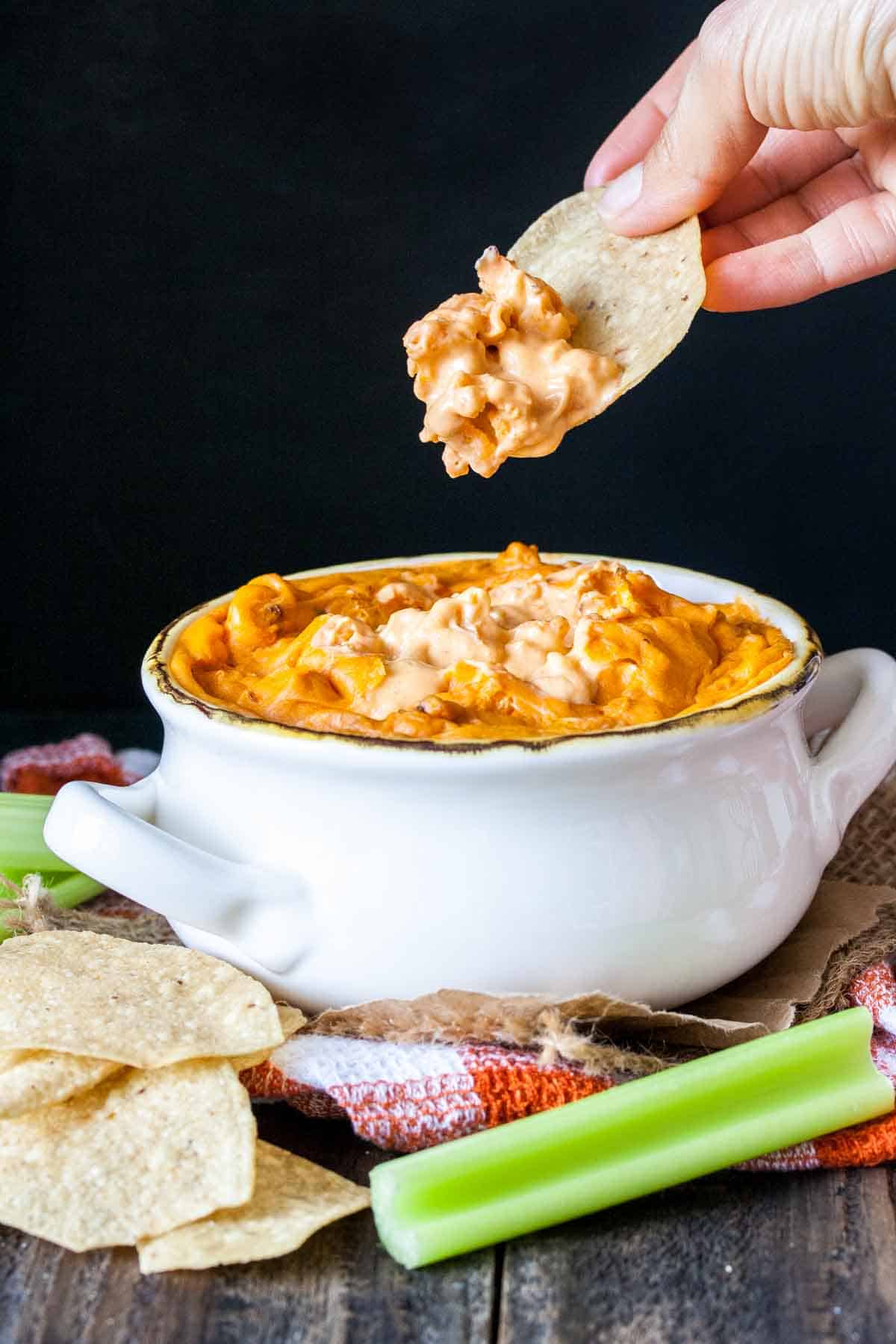 Vegan Pimento Cheese by The Vegan 8
She had me at cheese, but add pimentos and I'm set! A little spicy, a lot of flavor and of course only 8 ingredients, plus salt and water.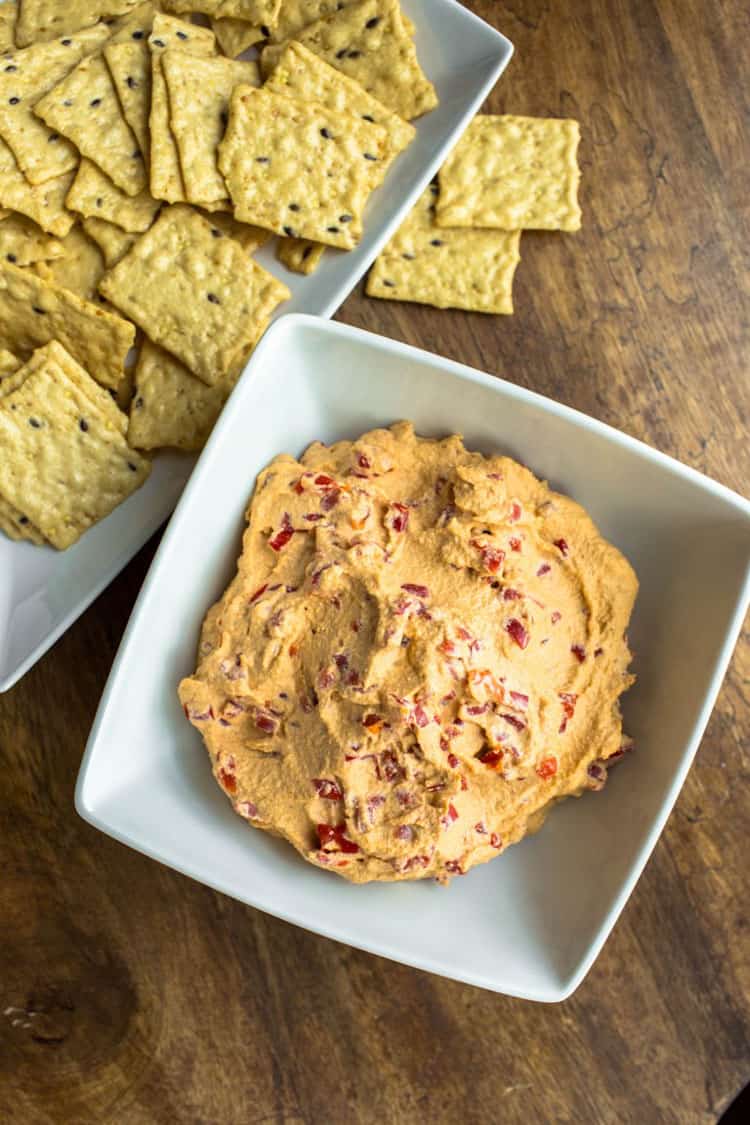 Artichoke Crab Cakes by Vegan Yack Attack
A vegan remake of a classic recipe! These are easy to eat and a great appetizer for your next party.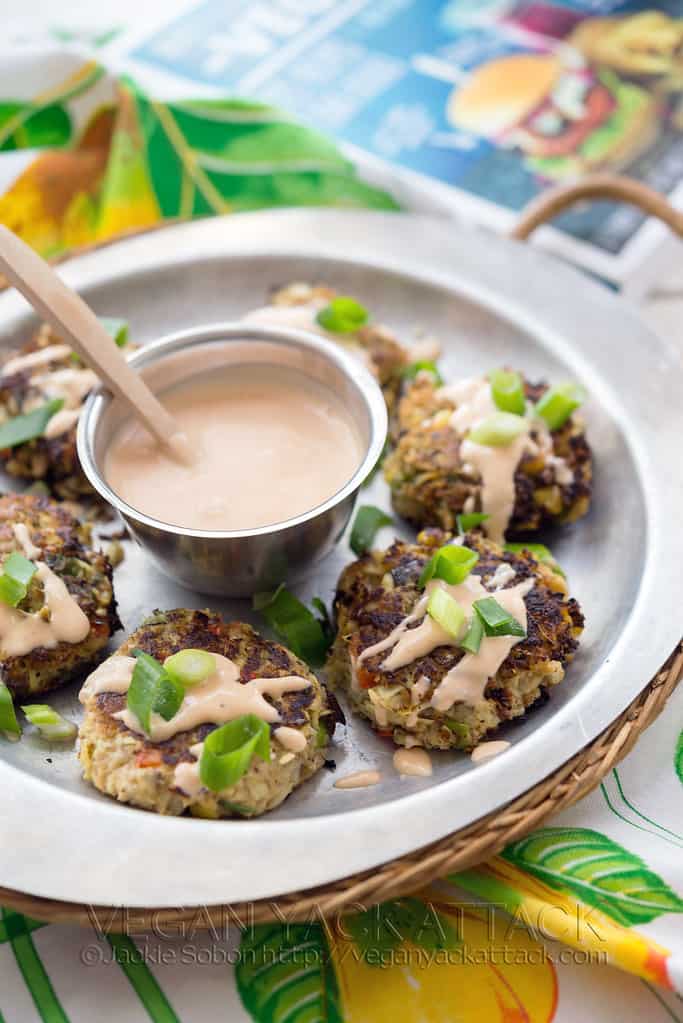 Vegan Holiday Sides
World's Best Greek Vegan Spanakopita by Veggies Don't Bite
This authentic Greek recipe has gotten a makeover and is better than ever. This vegan spanakopita is hands down the absolute best you've ever had!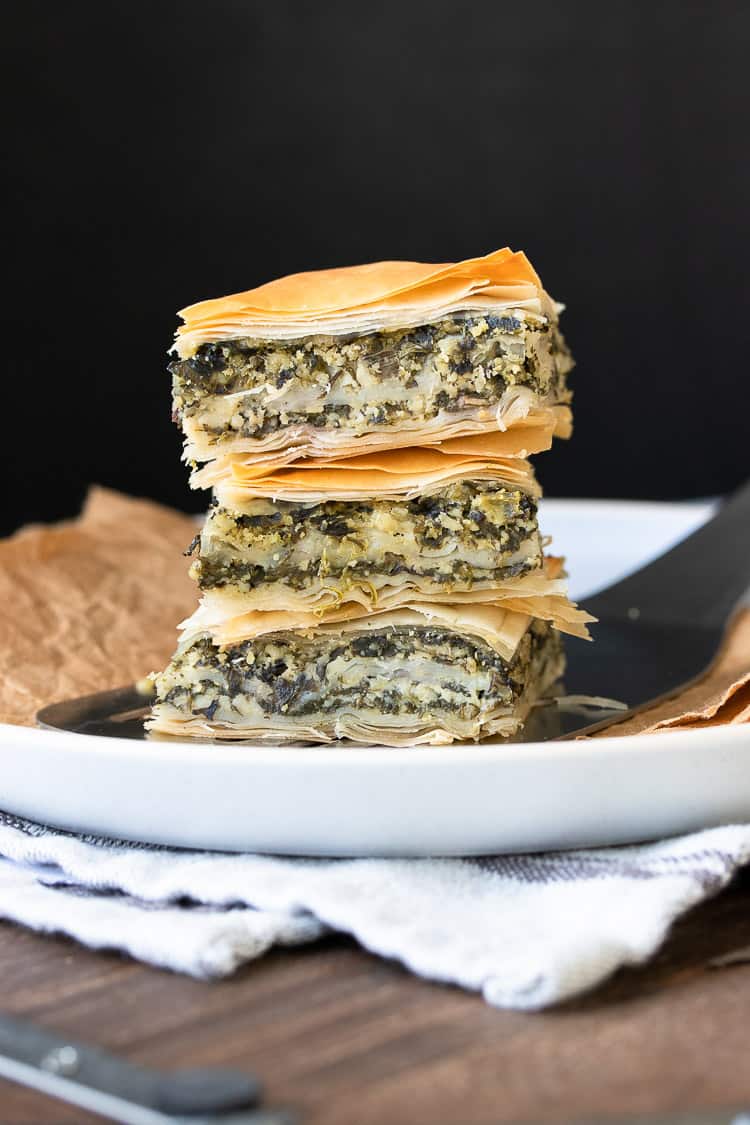 Vegan Scalloped Cauliflower by Veggies Don't Bite
A creamy, filling low carb recipe without all the added saturated fat and bloated feeling! This vegan scalloped cauliflower needs to be on your holiday list!
Roasted Asparagus with Lemon Ginger Sauce by The Vegan 8
This looks so easy to make and yet so flavorful! I love how unique it is too. A winner for sure!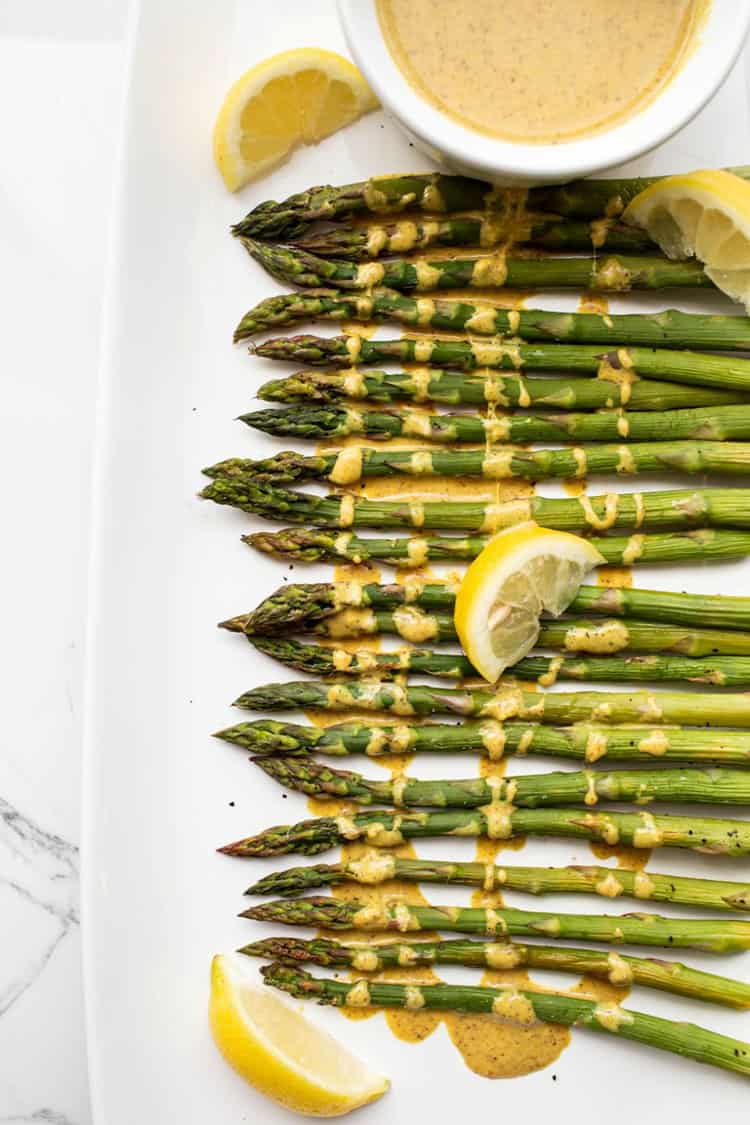 Vegan Sweet Potato Casserole with Homemade Marshmallow by It Doesn't Taste Like Chicken
This is so inventive! The homemade marshmallow puts a new spin on this classic dish. If you love making things from scratch this one is for you!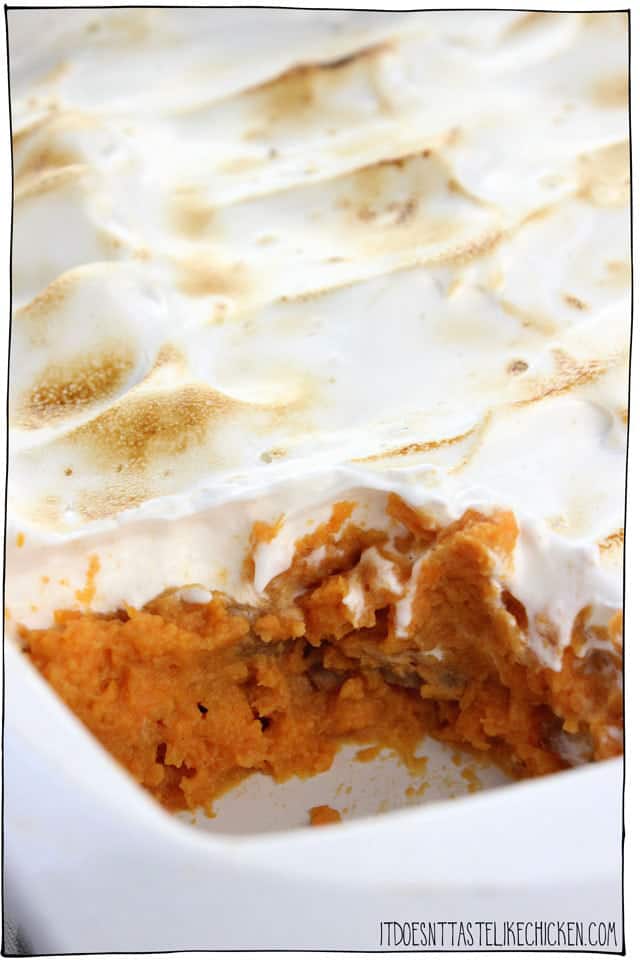 Cranberry Pecan Wild Rice Salad by Veggie Inspired
The holiday flavors in this side salad are perfect for the season! It looks super easy to make and like a total crowd please. You could even toss in some greens to make it a full green salad.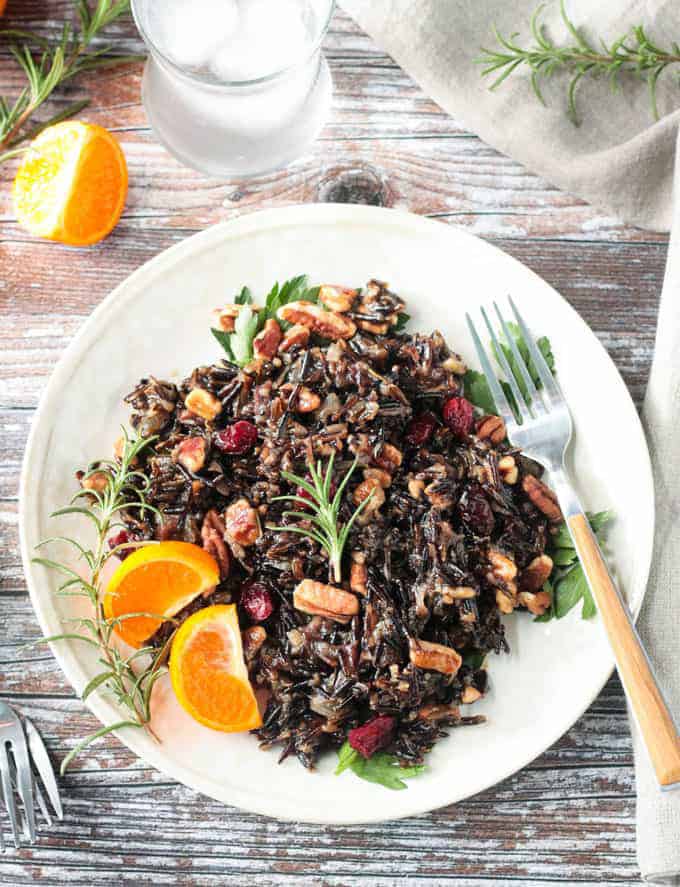 Vegan Holiday Main Dishes
Easy Vegan Vegetable Lasagna by Veggies Don't Bite
This easy vegetable lasagna is not only vegan and healthy, but it's made with regular noodles that don't need to be boiled! So simple and quick to build!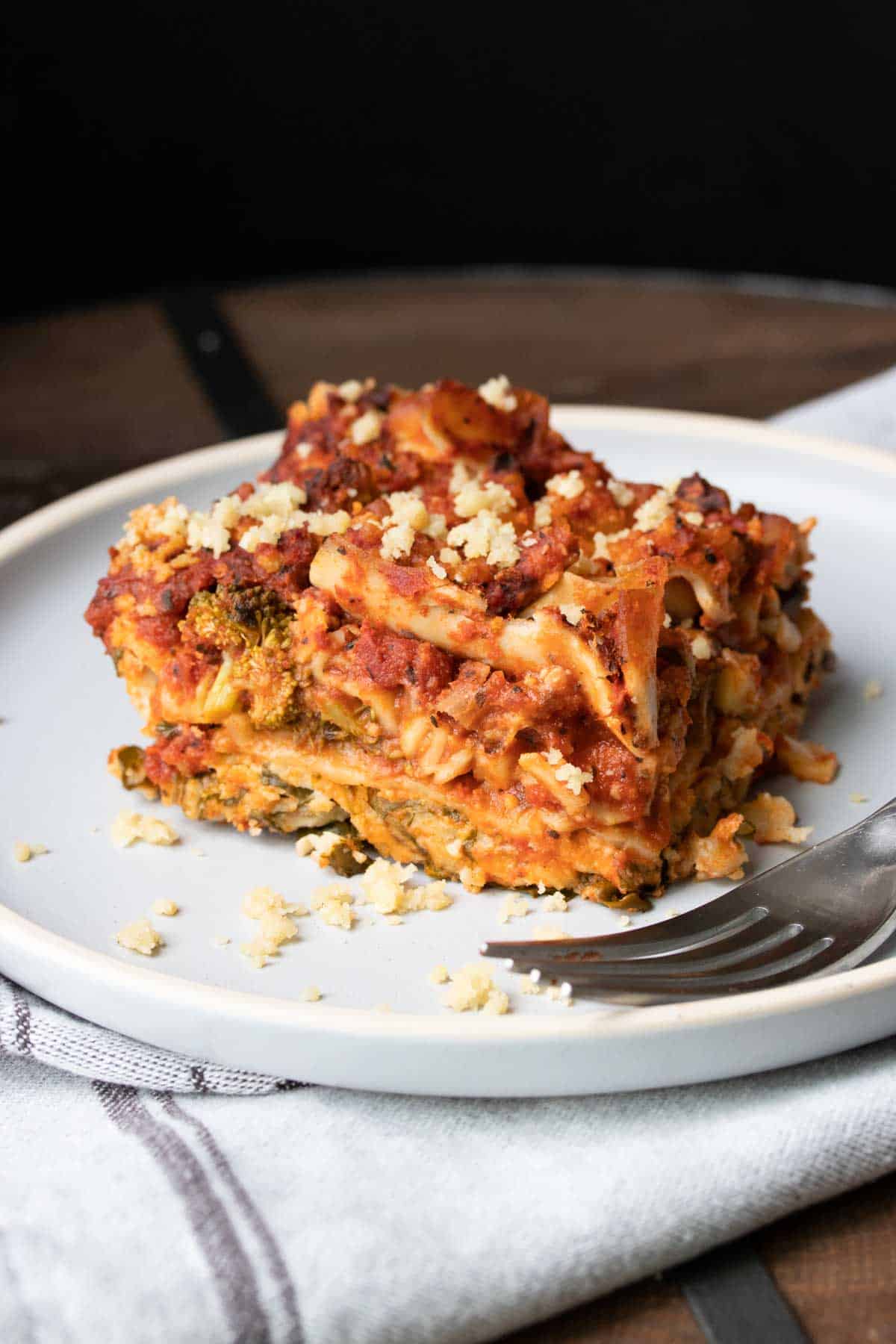 Greek Stuffed Tomatoes and Peppers by Veggies Don't Bite
Taking tradition to the next level with these vegan Greek stuffed tomatoes and peppers. These Yemista are a healthy satisfying meal that screams the flavors of Greece!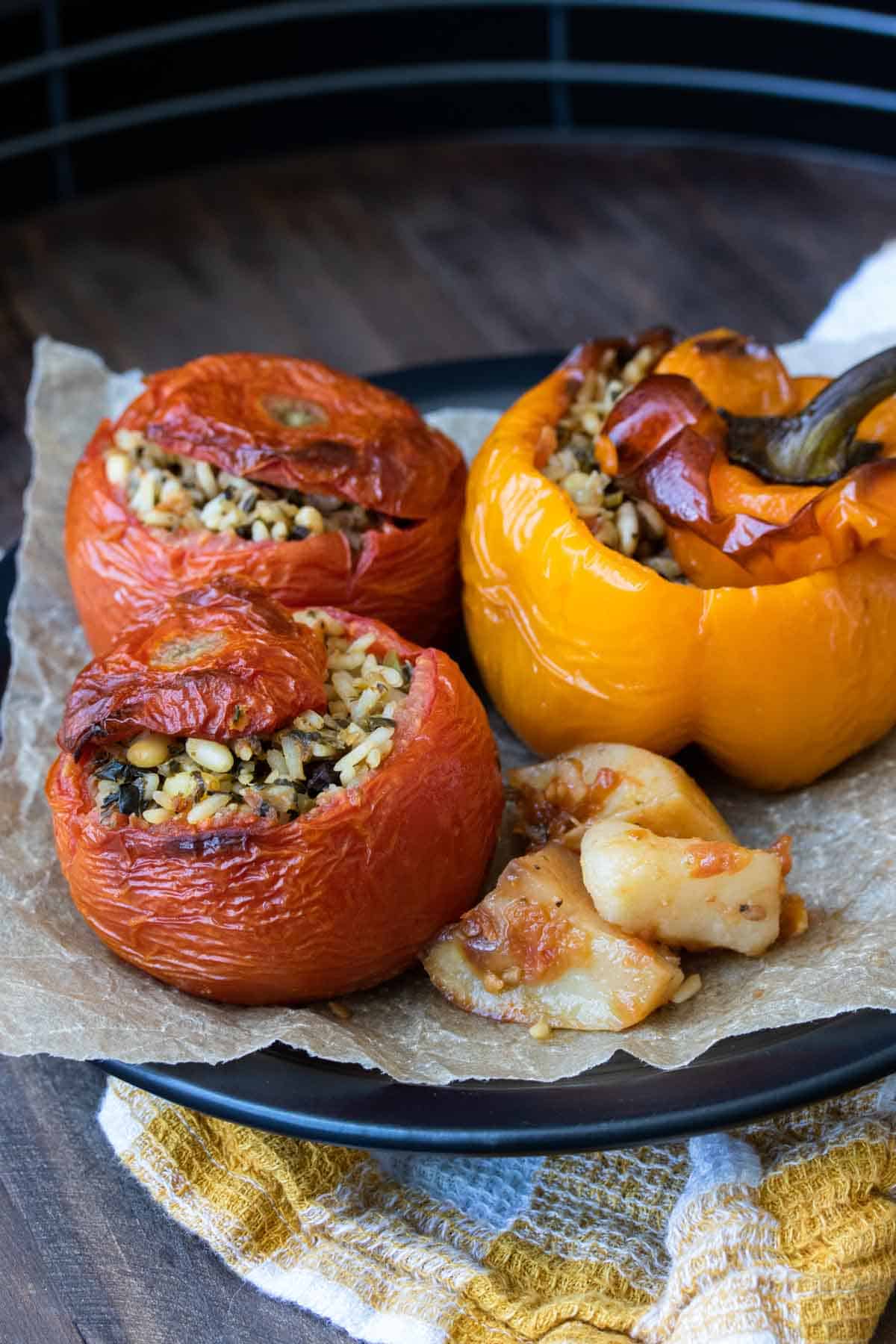 Vegan BBQ "Ribs" by Veganosity
For those of you that want to replace the meat with vegan versions, this one is calling your name. They are perfect for a party since they can be eaten with your fingers!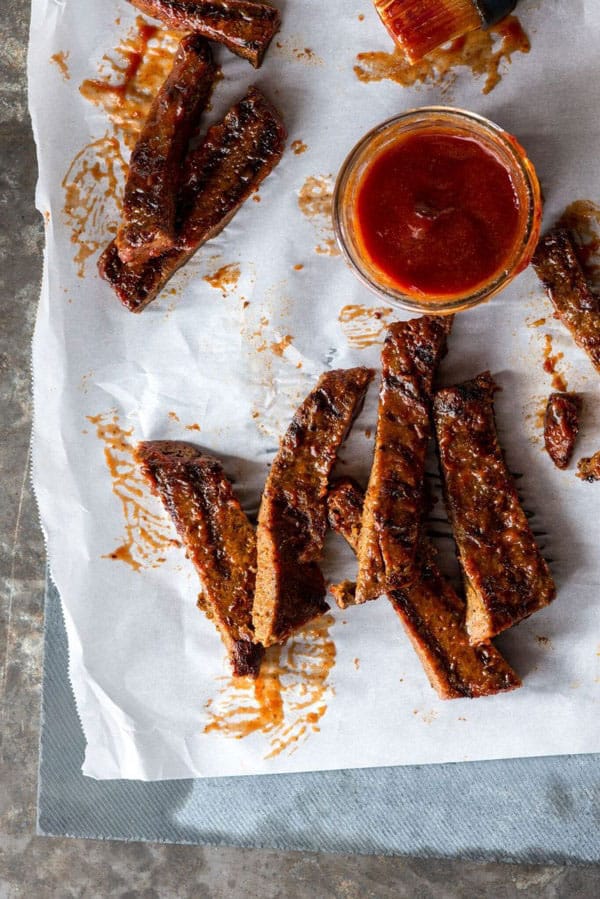 Vegan Pumpkin Soup by Vegan Heaven
You always need a good soup on the list. Pumpkin is an easy versatile recipe that everyone will love! I love the whole foods used in this one.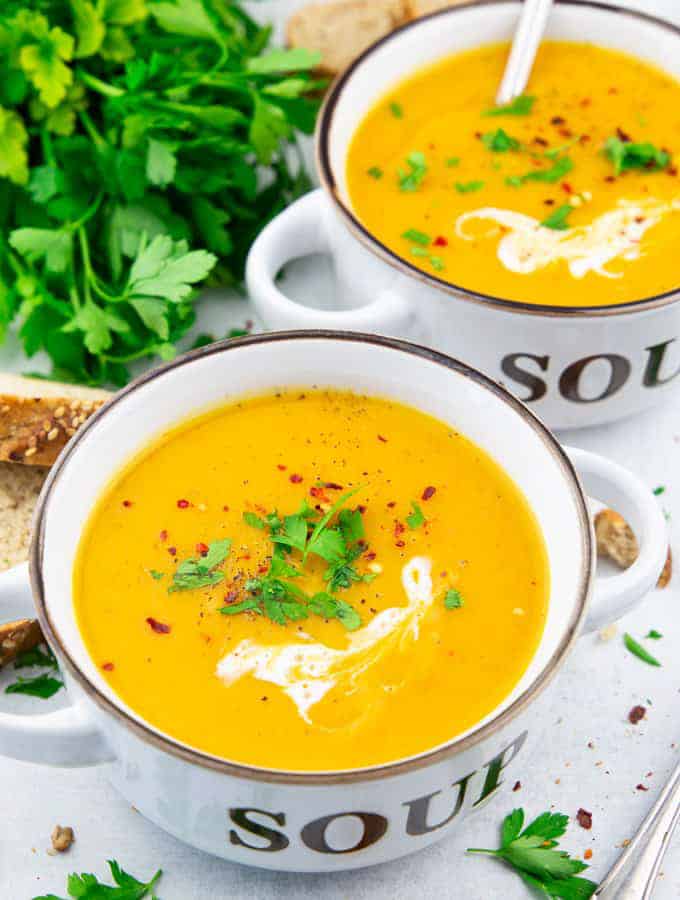 Stuffed Acorn Squash by Running on Real Food
I love the wholesome deliciousness in this recipe. Made of whole foods and super festive!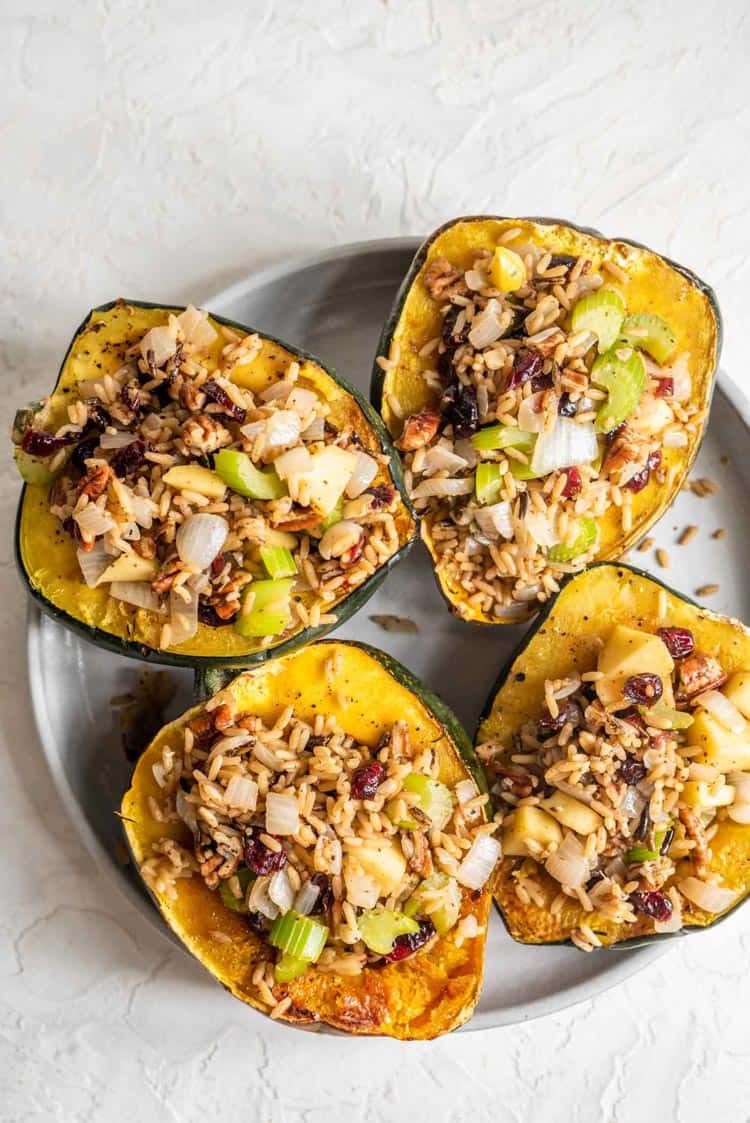 Vegan Holiday Desserts
Easy Vegan Pumpkin Cupcakes by Veggies Don't Bite
Vegan pumpkin cupcakes that will knock your socks off. They are also gluten-free and made with whole foods, but still so moist, fluffy and delicious!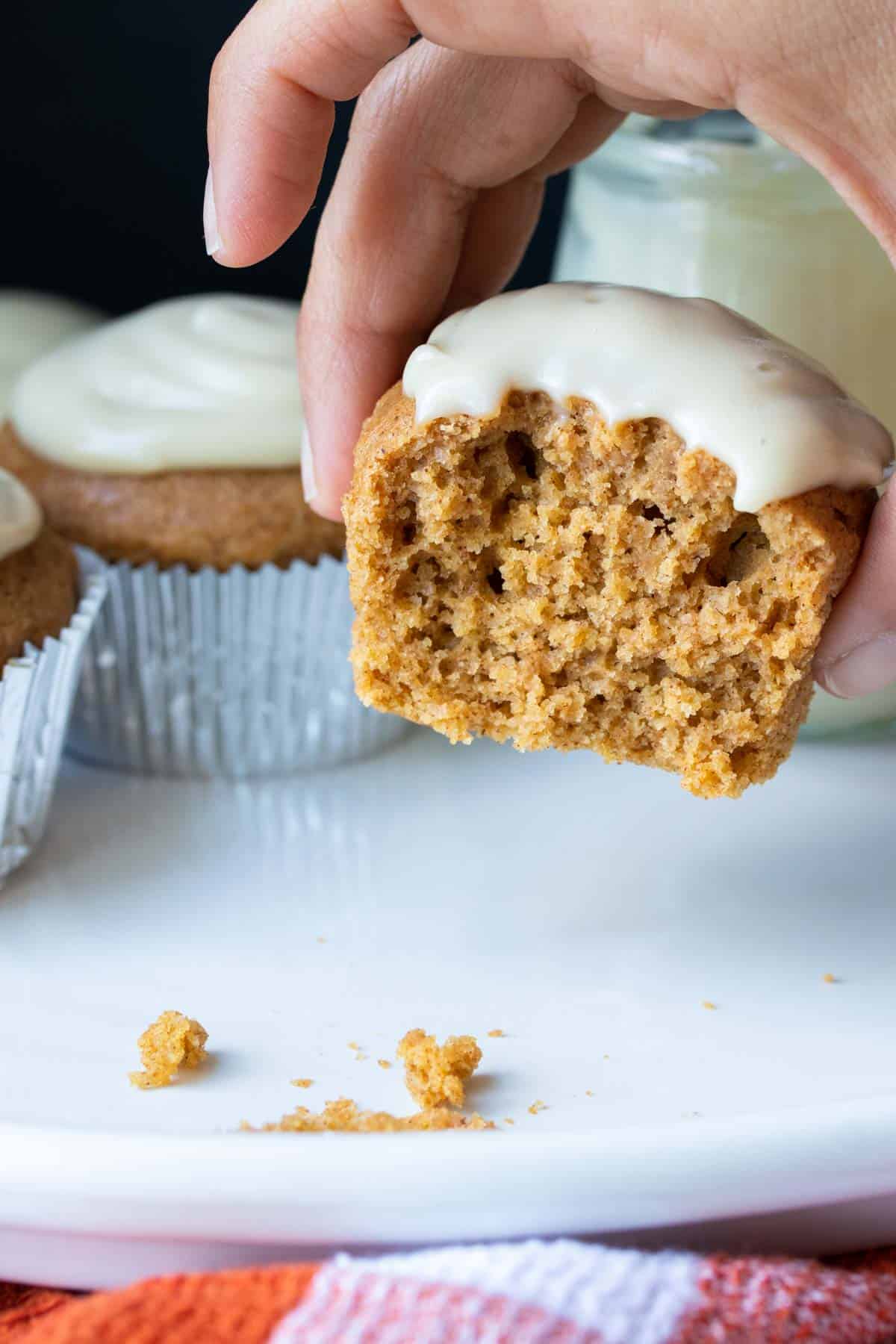 Healthy Vegan Apple Crisp by Veggies Don't Bite
A vegan apple crisp using simple whole food ingredients to create an indulgence that's out of this world delicious, healthy and gluten free!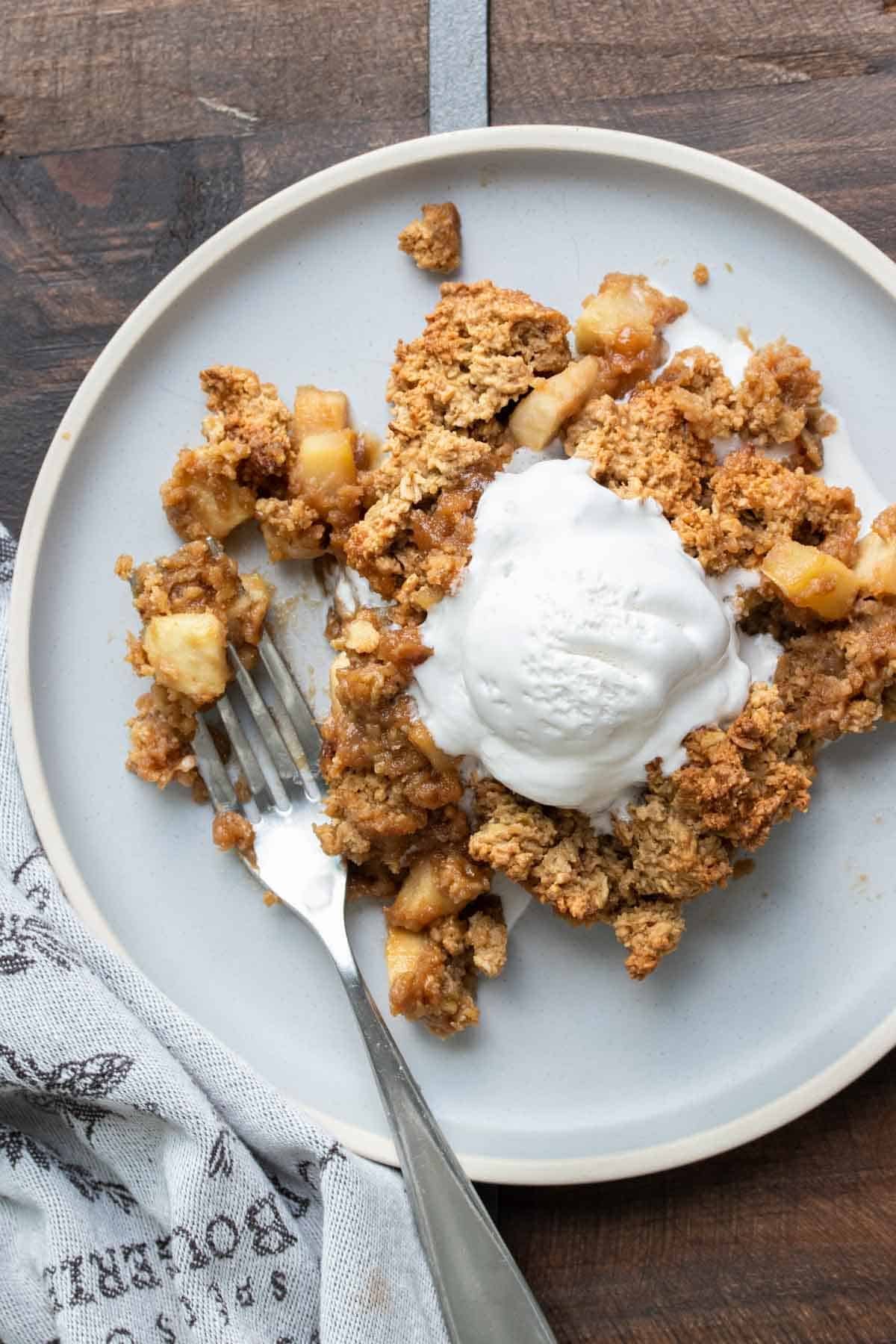 Vegan Millionaire Shortbread by Feasting on Fruit
Made with simple ingredients but looks super fancy. This unique dessert looks fantastic and a great treat to bring to a holiday gathering.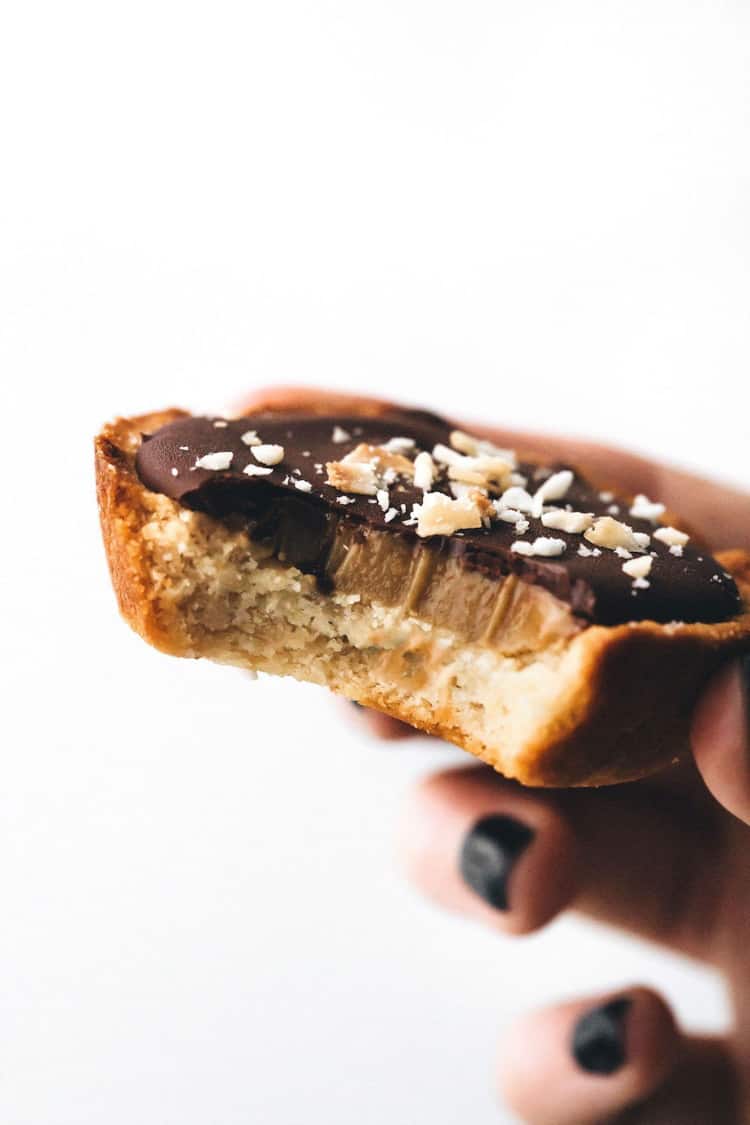 Vegan Apple Cake by A Virtual Vegan
This is a fun and unique way to use up those fall apples! The flavors pretty much bleed fall.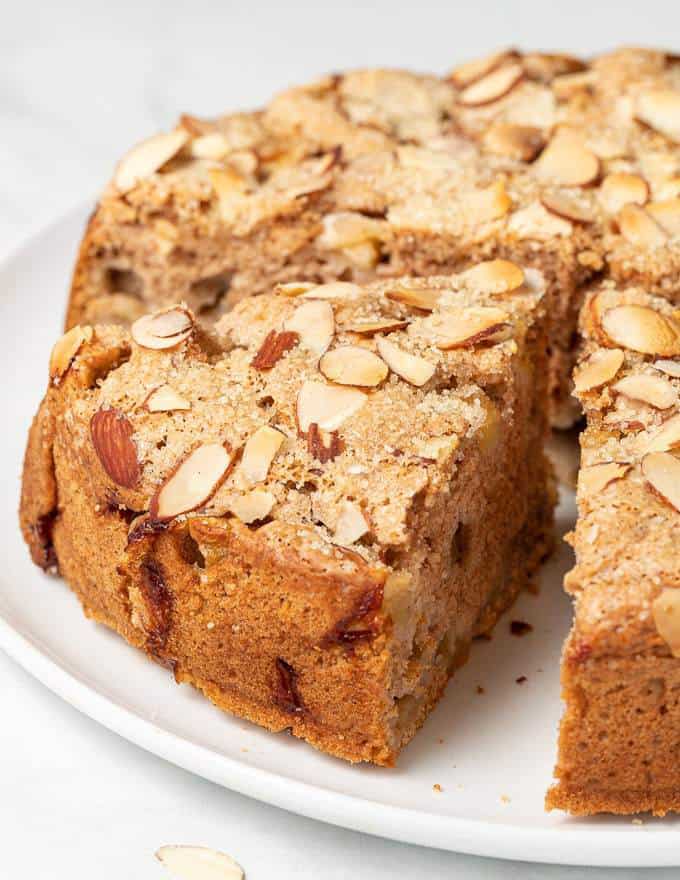 Vegan Pumpkin Chocolate Chip Cookies by The Vegan 8
I love me a good cookie! This fall spin on classic chocolate chip sounds amazing and I'm sure it is because all of Brandi's desserts are incredible.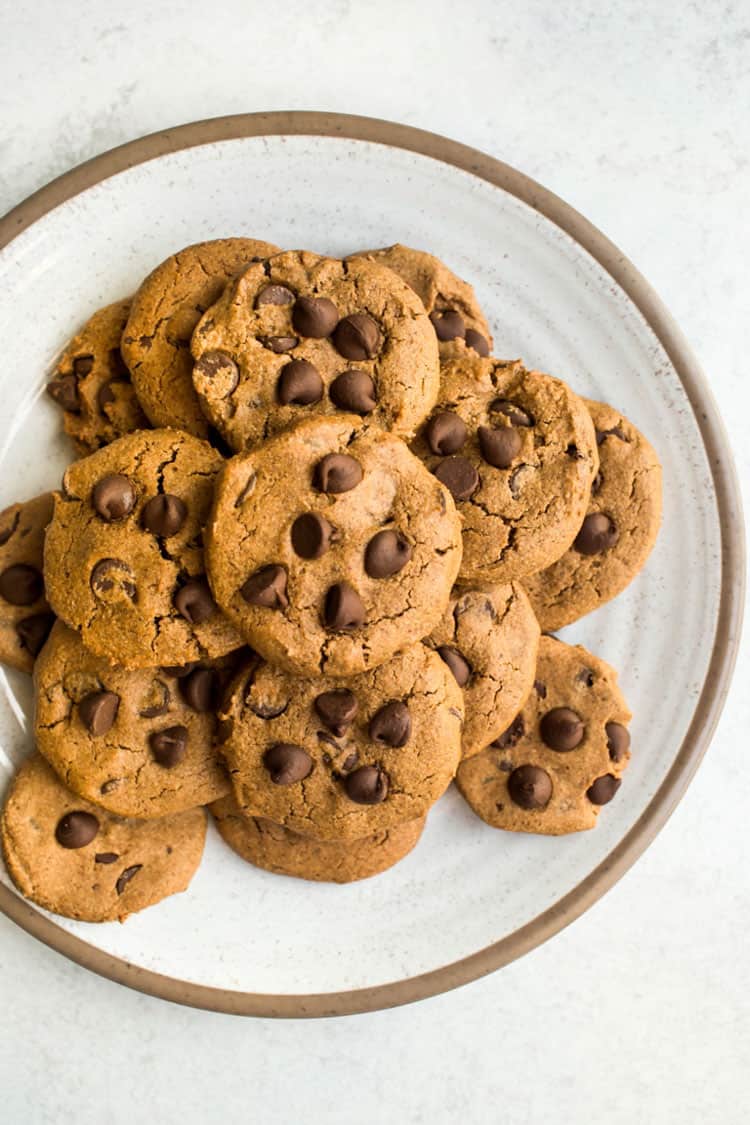 Vegan Holiday Drinks
Frozen Hot Chocolate Smoothie by Veggies Don't Bite
Rich, thick and amazingly decadent without all the unhealthy ingredients. This frozen hot chocolate oat smoothie is so good, you'll have no idea it's vegan!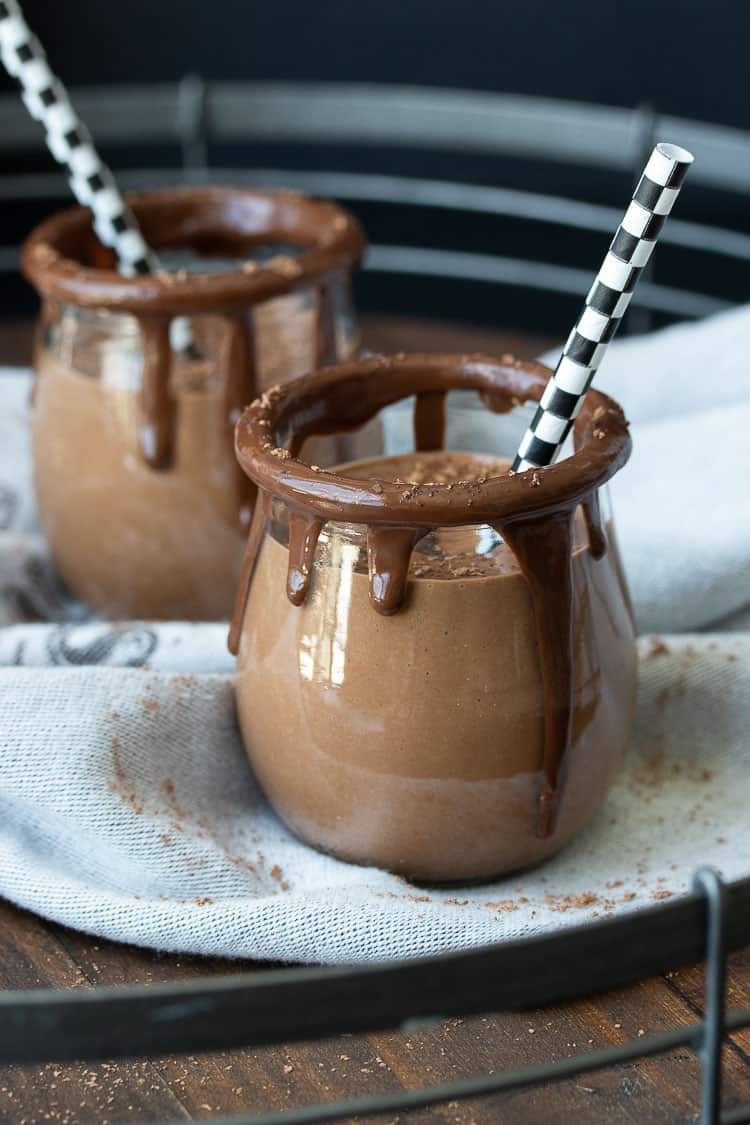 Hot Pumpkin Latte by Veggies Don't Bite
This vegan pumpkin spice latte is the best way to warm up your insides! Easy to make and healthier than the store bought version.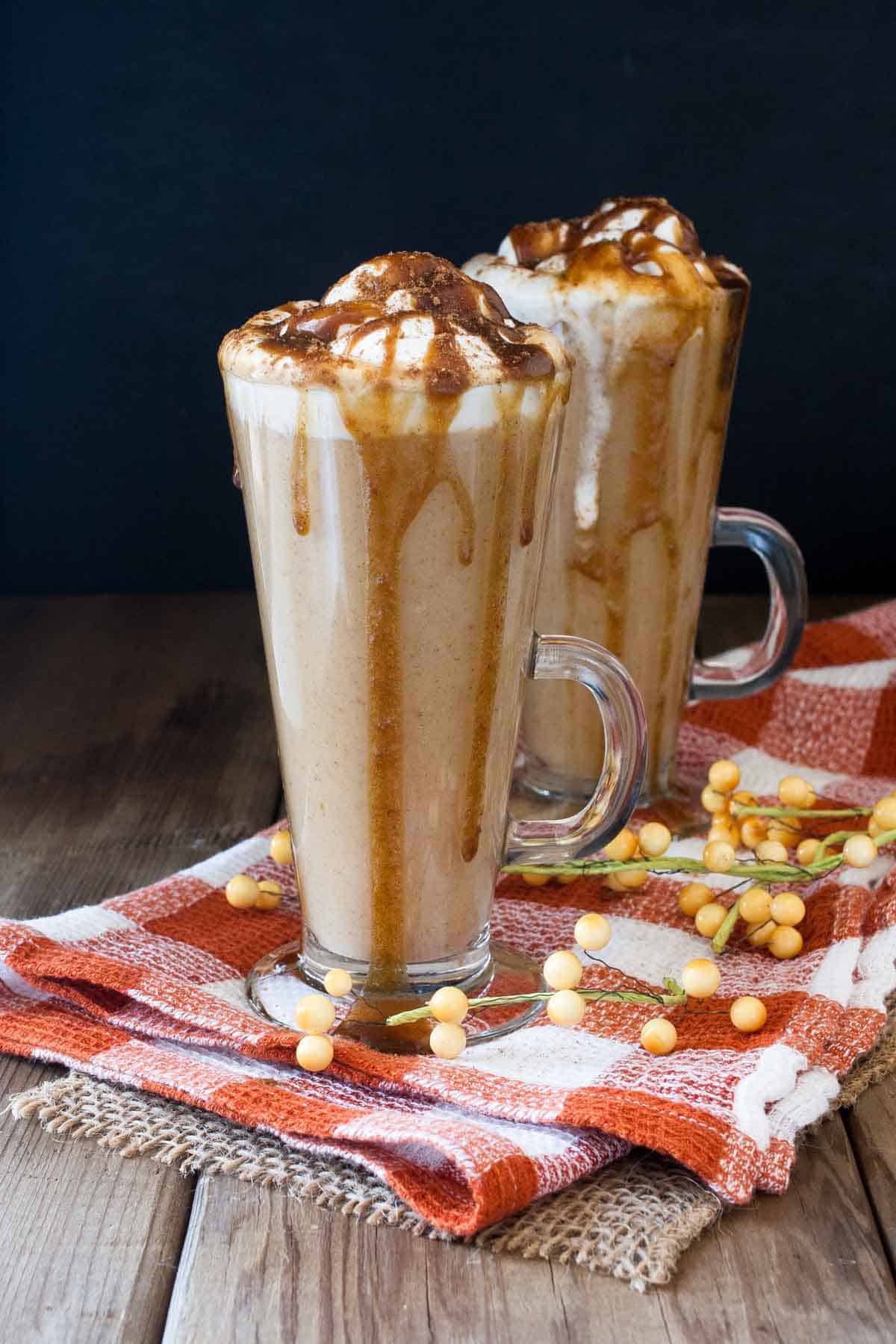 Chocolate Hazelnut Shake by Feasting on Fruit
This is only 7 ingredients and so easy to make! It looks absolutely delicious and I love that she uses chia seeds to thicken it.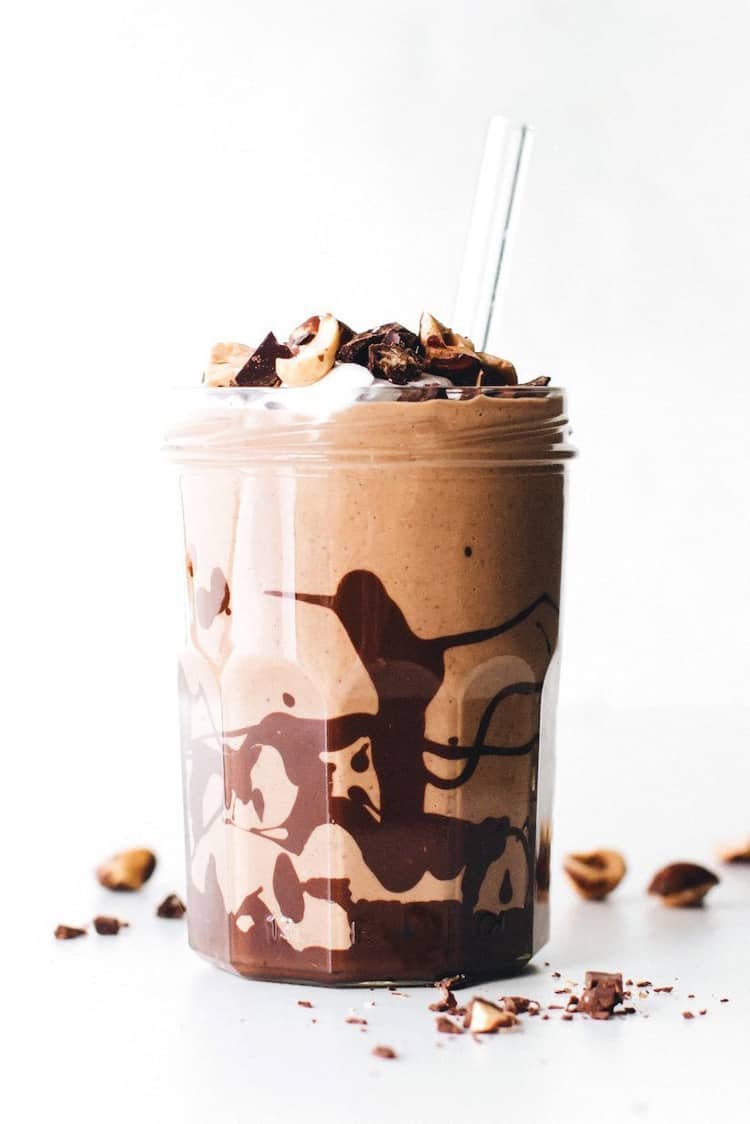 Vegan Cinnamon Soy Latte by Healthy Happy Life
I love the simplicity of this recipe. It sounds so warm and comforting and perfect for fall!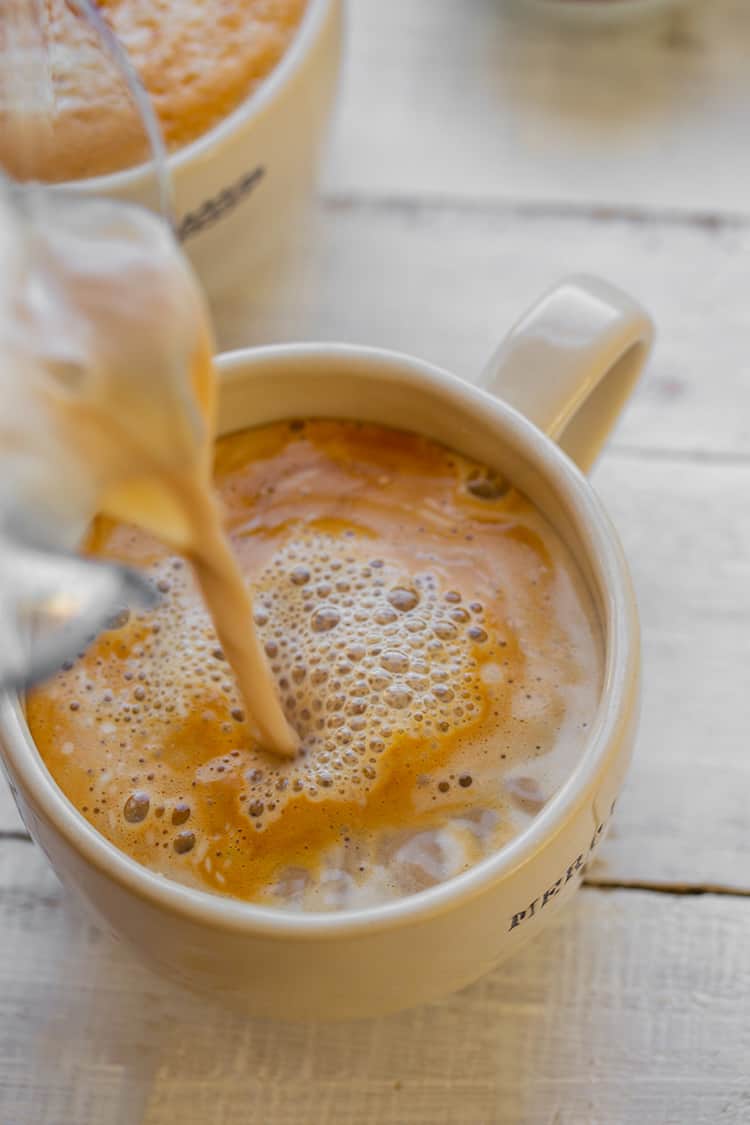 Pumpkin Gingerbread Smoothie by Running on Real Food
Do I even need to convince you on this one? It looks SO good, I want to slurp the screen.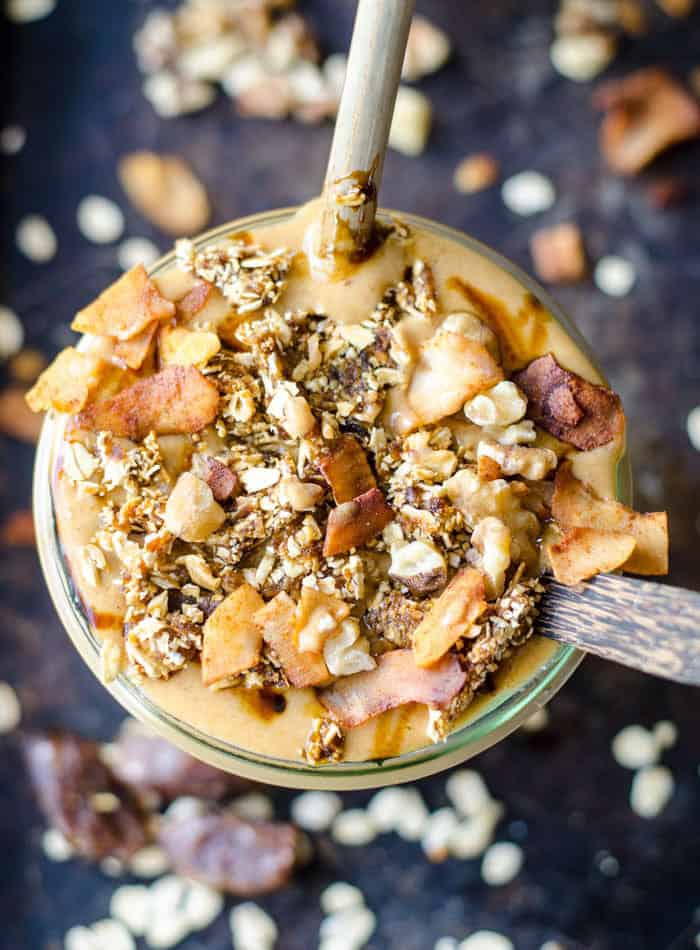 Vegan Holiday Recipes Sample Menu Plan
If you're looking to host your own holiday dinner, I have a lot of guides you can use. There are so many options out there, that it's nice to have somewhere to start!
Sample menu plan from these vegan holiday recipes
Here is an easy menu you can put together without too much effort:
Appetizer: Vegan Pimento Cheese
Main Dish: Vegan Stuffed Tomatoes and Peppers
Side Dish: Asparagus with Lemon Ginger Sauce
Dessert: Healthy Apple Crisp
Drink: Cinnamon Latte
Other support to create a menu from vegan holiday recipes
Here are some links to other guides I have for holiday recipes:
And if you want some amazing recipes to get your New Year started, I've got the perfect roundup for you.