This collection of vegan freezer meals will be the perfect solution for those busy nights! These are easy to double and save for the freezer.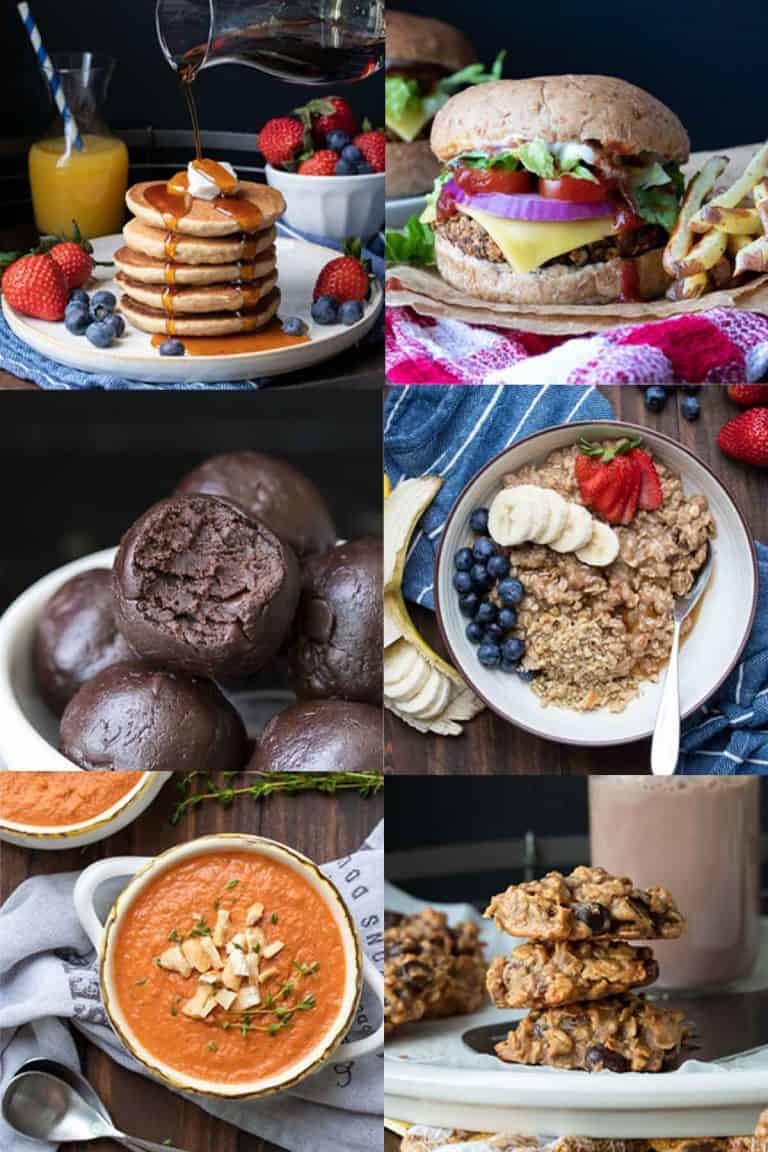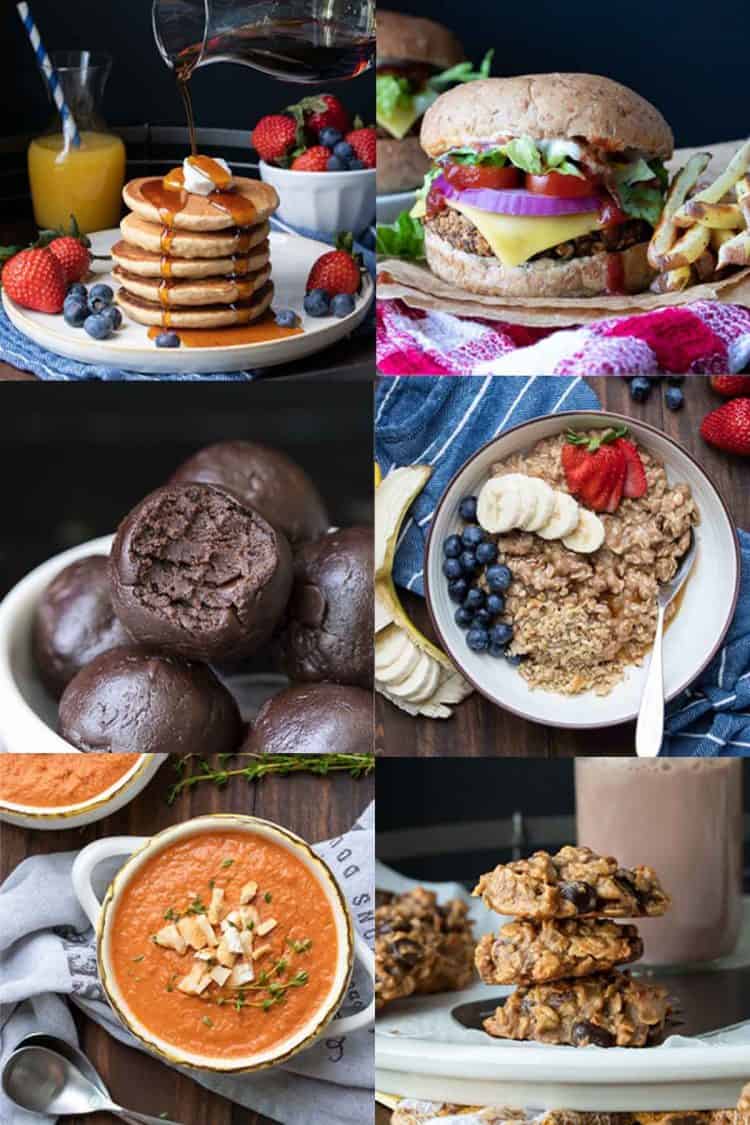 We all have those nights when the idea of making dinner makes you feel like running away. Having something relatively healthy that I can defrost and serve is my savior!
Why Freezer Meals
While having the store bought frozen foods are convenient and perfect sometimes, they are often filled with extra salt and oils that weigh us down if we eat them too often.
Having homemade options are important, but cooking every night is just SO draining. Which is why I love freezing my recipes for easy grab and defrost!
How to freeze recipes
The easiest way to make and have freezer meals is to make them while preparing dinner. Finding recipes that can easily be doubled, so you can freeze half and eat half immediately, is key.
Some things that work well for this are:
Soups
Burgers
Casseroles
Baked goods
Dips
Sauces
While almost anything can be frozen, you need to make sure you are freezing them correctly to avoid things like freezer burn and affecting the flavor of the recipe.
How to package frozen meals
In order to preserve the freshness of the recipe, you need to make sure to package it well. Here is are some thing I do:
Make sure to allow it to cool completely.
Use plastic wrap to tightly wrap the food, and even place it directly on top of things like sauces and dips.
Wrap another layer over it using foil.
Place the entire thing in an airtight container, if not in one already, or place in a freezer bag.
Label the recipe with what it is and when you froze it. I like to use a label maker.
If you want to buy a label maker this one is the one I use:
Vegan Freezer Breakfasts
Vegan Freezer Lunches
If you're looking for some great lunch options that you can prep ahead of time and freeze check out this plant-based lunch post full of ideas!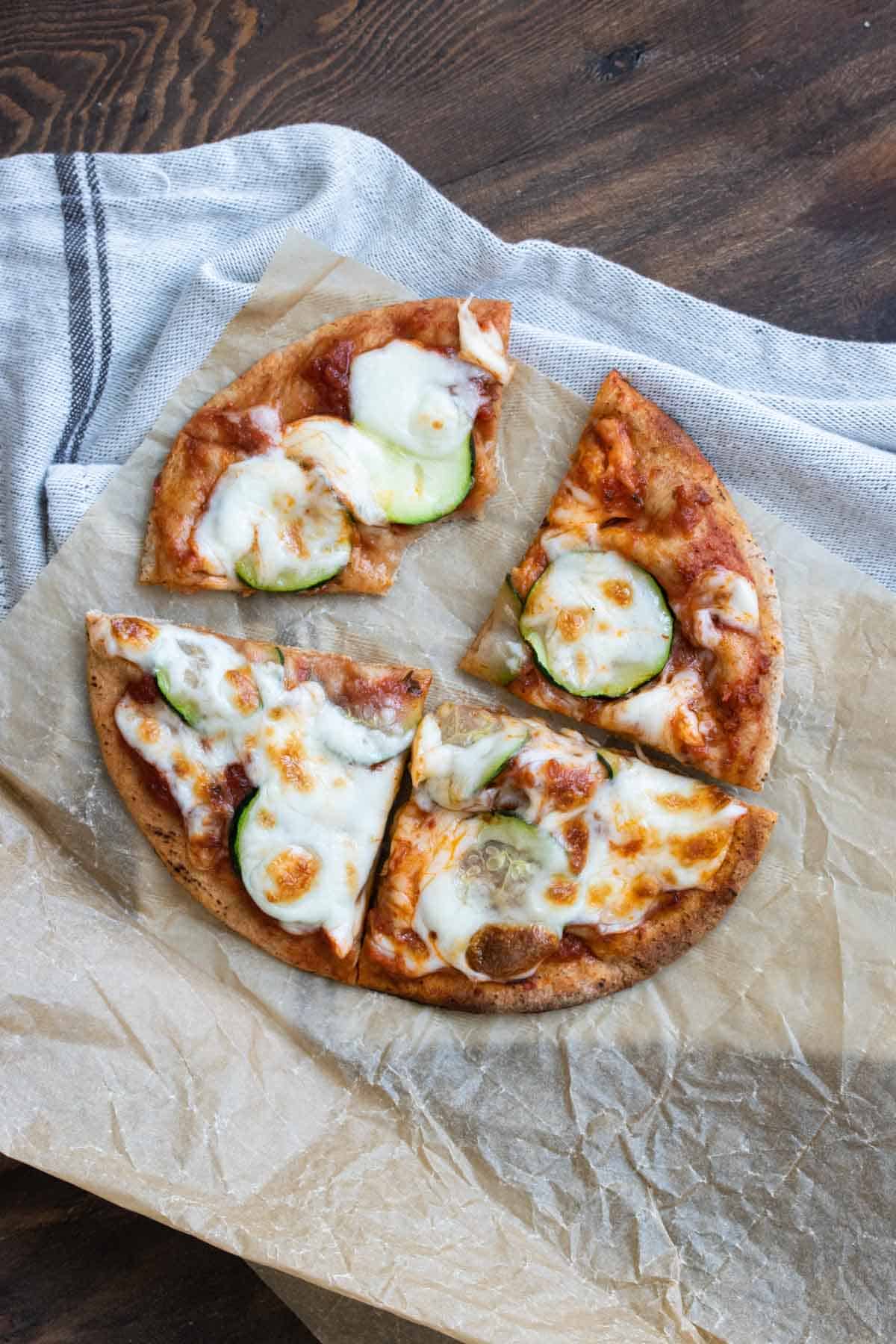 Vegan Freezer Snacks
2 Ingredient Frozen Yogurt: This is such an easy recipe to make and store in the freezer for a great snack. Simple allow to defrost a bit then eat!
Baked Buffalo Cauliflower Dip: I love batching this by making double and saving half in the freezer for a later time. Allow to come to room temperature then heat in the oven.
Healthy Vegan Spinach Dip: This recipe is full of spinach and tastes amazing. It's easy to double then freeze. Allow it to get to room temperature before you heat back up.
Protein Brownie Bites: These store well in the freezer for a grab and go snack. They are easy to make and kids love them!
Healthy Vegan Bean Dip: This bean dip is filled with protein and great for kids. You can also use it as a filling for burritos!
Broccoli Cauliflower Tots: This is a kid favorite because of flavor and a mom favorite because of all the packed in veggies!
Vegan Gluten-Free Chocolate Chip Cookies: These cookies are so easy to make. Freeze the finished product, or even just the dough for fresh cookies any time!
Frozen Yogurt Bark: This is a great kid snack that's fully customizable. Add in all your favorites then store in the freezer for a quick snack.
Healthy Peanut Butter Banana Cookies: These healthy cookies are so amazing and a perfect snack for the whole family. Freeze them baked or just the dough to grab and make any time.
Roasted Carrot Hummus: This hummus is so flavorful and the perfect way to mix it up from the plain variety. It's easy to make in large amounts and freeze for later use.
Vegan Freezer Dinners
Vegan Taquitos: These are the perfect kid food. Filled with veggies and protein from the beans and easily frozen for a bake and serve meal.
Easy Veggie Lasagna: This lasagna is perfect to make as a large batch. It's easily made and filled with veggies. East half and freeze the rest for another night.
Vegan Meatloaf Cups: I love these meatloaf cups because they are individual and perfect for both kids and adults.
Thai Coconut Curry Soup: The flavor of this soups is amazing. Plus it's made in only 20 minutes!
Vegan Falafel: These are versatile and can be served in many ways to switch it up so you don't get bored.
Greek Lentil Soup: This simple but flavorful soup is a great freezer meal. It's filled with veggies and protein so a one and done dinner.
Vegan Chickpea Burger: These chickpea burgers are great to make in bulk and freeze for a later time.
Vegan Bean Chili: This chili has veggies sneaked in so a perfect one and done family dinner. It's customizable with toppings to make everyone happy!
Black Bean Pumpkin Enchiladas: These are such easy enchiladas and so flavorful. The added pumpkin adds a fun twist.
Creamy Tomato Soup: This is my sons favorite meal. It has veggies and tastes amazing. Easy to make in bulk and freeze for later.
Vegan Lentil Stew: This is a delicious stew filled with protein. I like to freeze it in small amounts to pull out whenever I'm craving something warm and cozy.
Vegan Veggie Burger: These veggie burgers are a great way to use up leftover veggies! They freeze great and are perfect for kids and adults. Plus you can grill them.
Roasted Butternut Squash Soup: This soup is so comforting and delicious. It's easy to make and perfect to dip your favorite sandwich in.
Veggie Black Bean Enchiladas: These enchiladas use up leftover veggies for a no waste dinner. You can make them in bulk to eat right away and then freeze some for later.
Lentil Walnut Taco Meat: I love making this in large batches and freezing in small portions to pull out and use in a variety of ways from tacos to burritos and even salads.