Are you looking for the perfect vegan food gifts for your friends or family members? This guide will help you find something for just about anyone!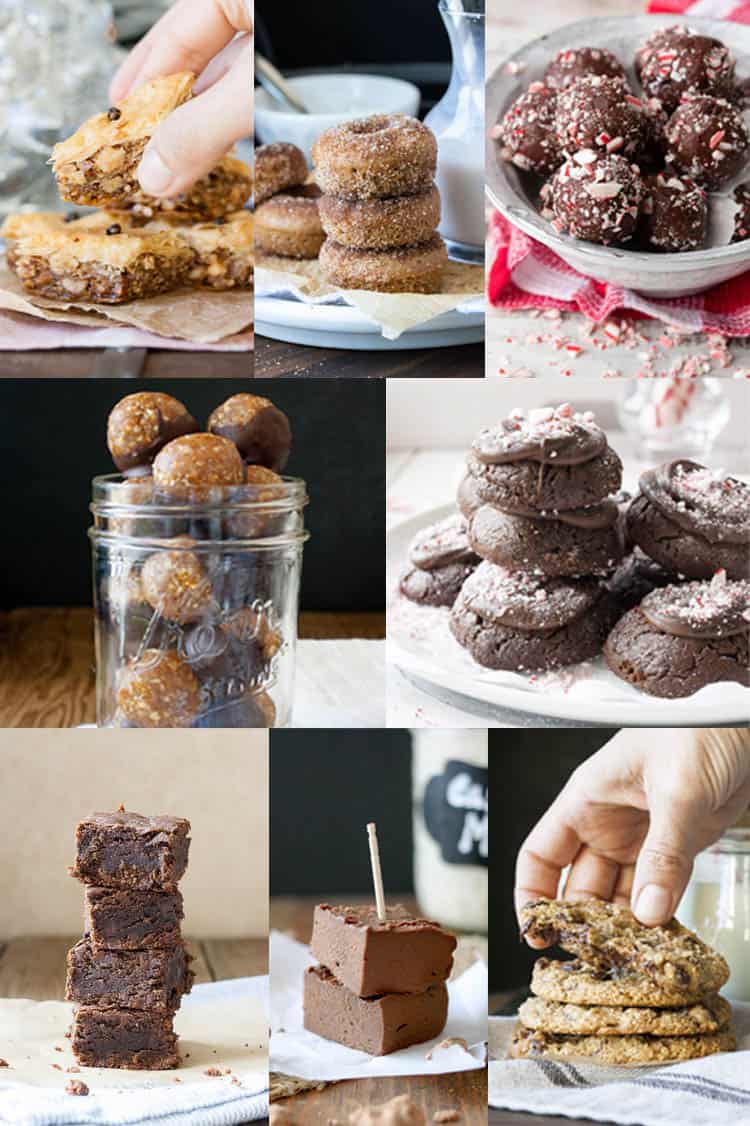 It's hard enough just thinking of a gift for someone, and when you have limitations for what you can do it can get stressful fast. I'm here to help with a list of all things food gift!
Vegan Food Gifts
Whether you are looking for a birthday present or something for the holidays, sharing the gift of food is never a bad idea. Throughout history food brought people together. It signified happiness, fun and love.
I have put together a list of both vegan food gifts you can make, and those you can buy. I also give some ideas on how to make a fun food themed gift basket.
Homemade vegan food gifts
I love making things at home, it's not only a gift that comes from the heart but shows the person receiving the gift that you took a little extra effort! Make sure that whatever you make is delivered with instructions on how long they keep.
Some things, like baked goods, are best refrigerated after the first day or so. But others, like protein balls and fudge, can probably stay out a little longer.
Here are some of my favorite homemade food gifts:
Chocolate Peppermint Protein Balls- A festive vegan holiday treat made in only 5 minutes! These no bake chocolate peppermint balls even have a trick to keeping them whole food and healthy.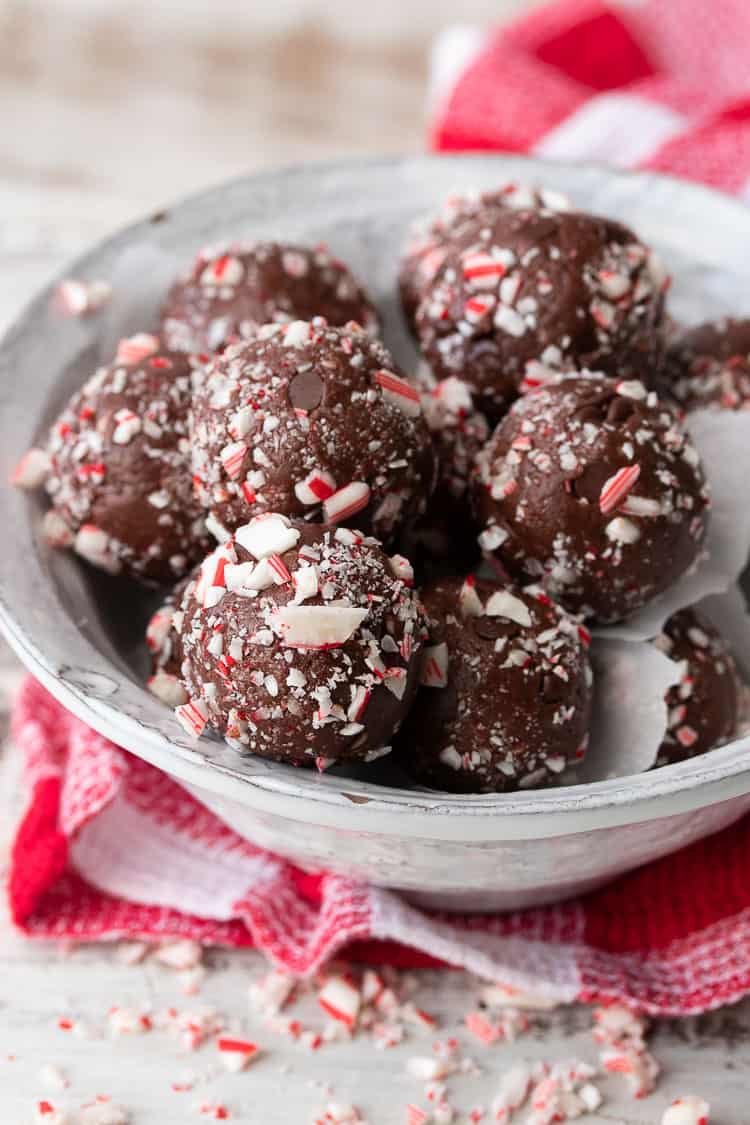 Pumpkin Pie Protein Balls- 7 ingredients and 5 minutes to a protein filled treat perfect for busy days! These pumpkin energy balls are a great way to satisfy the candy craving.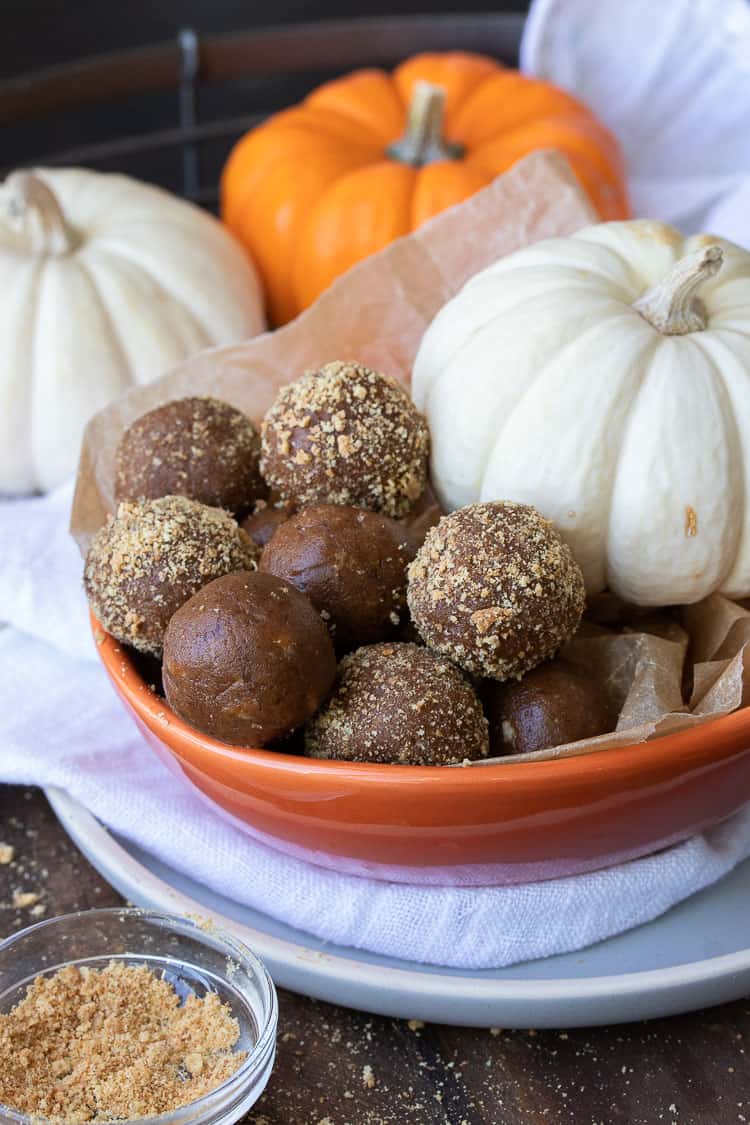 Brownie Batter Protein Bites- Made with whole foods in mere minutes, these raw brownie bites are packed with protein and the perfect after school snack! There is even a nut-free option making this the ultimate allergy friendly recipe.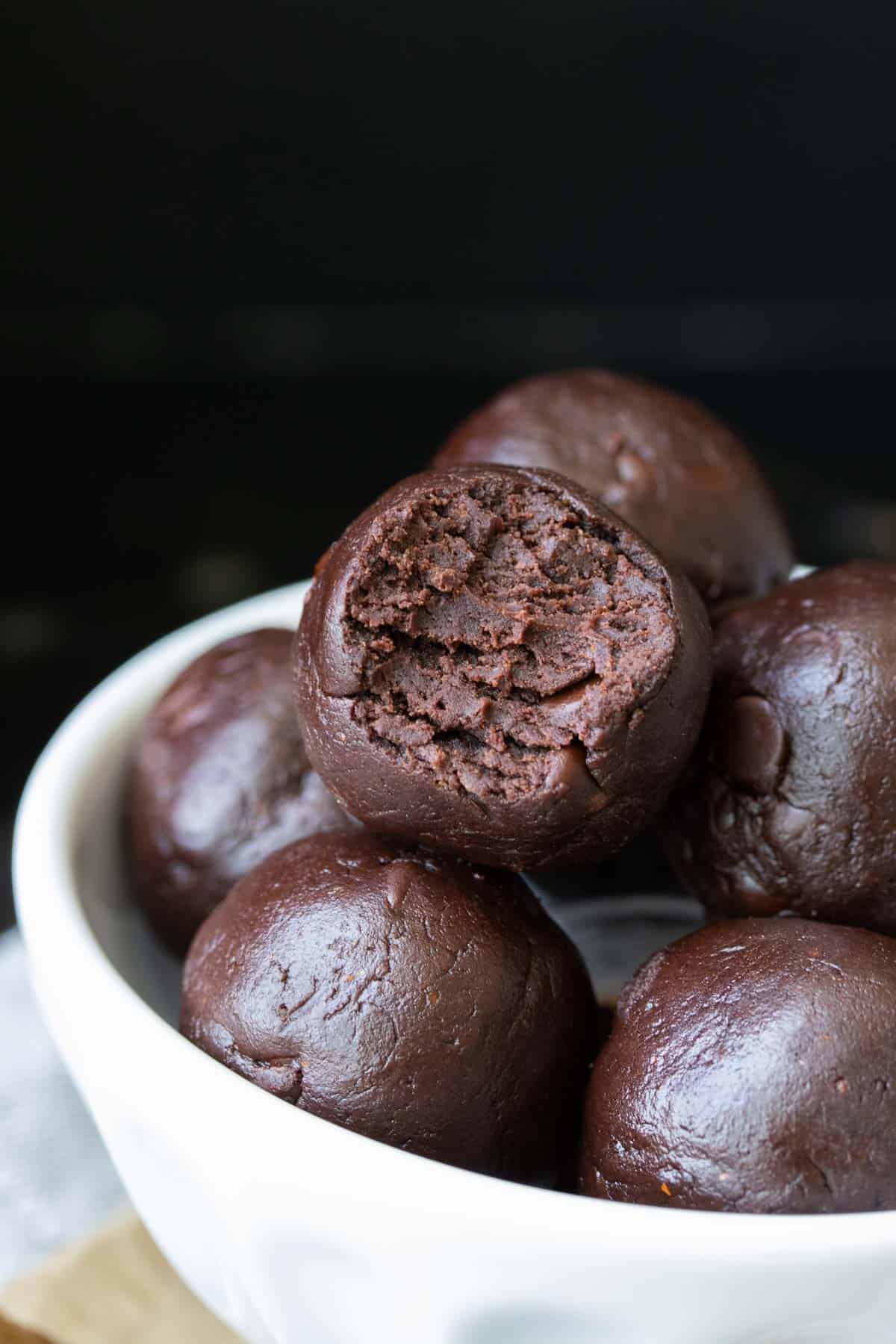 Caramel Peanut Protein Truffles- Caramel Peanut Protein Truffles. Smooth caramel, crunchy peanuts, and a chocolate finish. When you crave candy but pick healthy protein truffles, you know you've found the perfect recipe!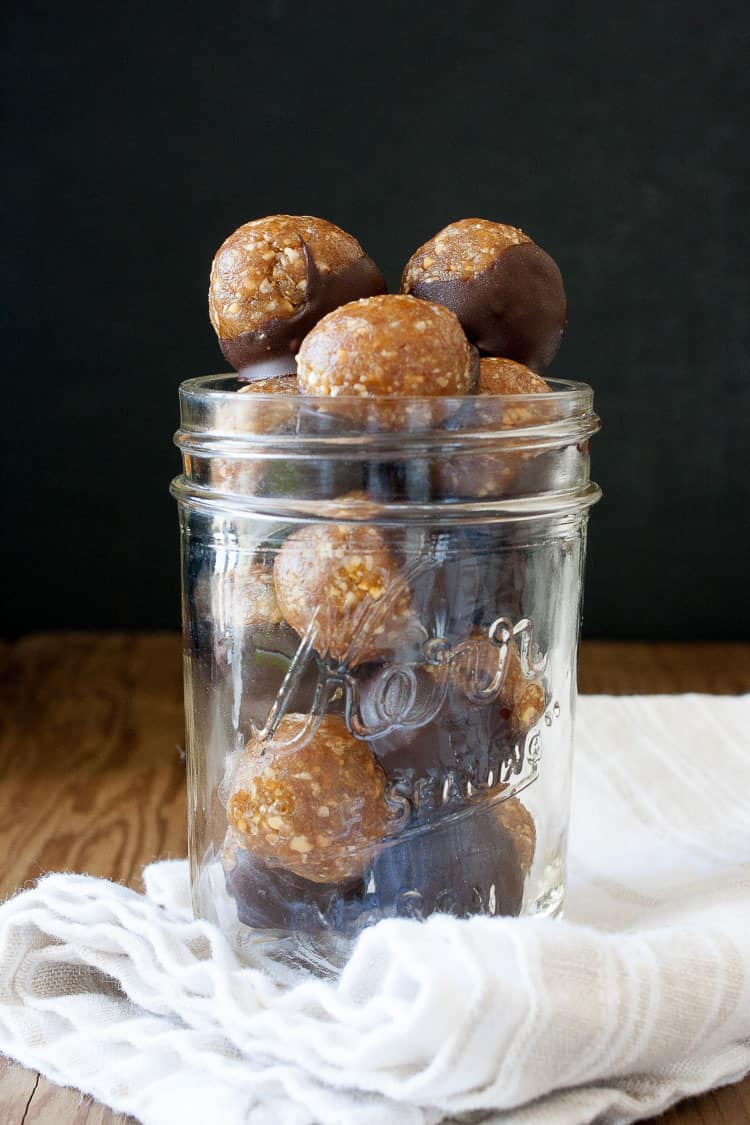 Vegan Dark Chocolate Truffles- Ring in the holidays with these rich, smooth, chocolatey truffles with a twist! Move over Godiva there are vegan dark chocolate truffles in town.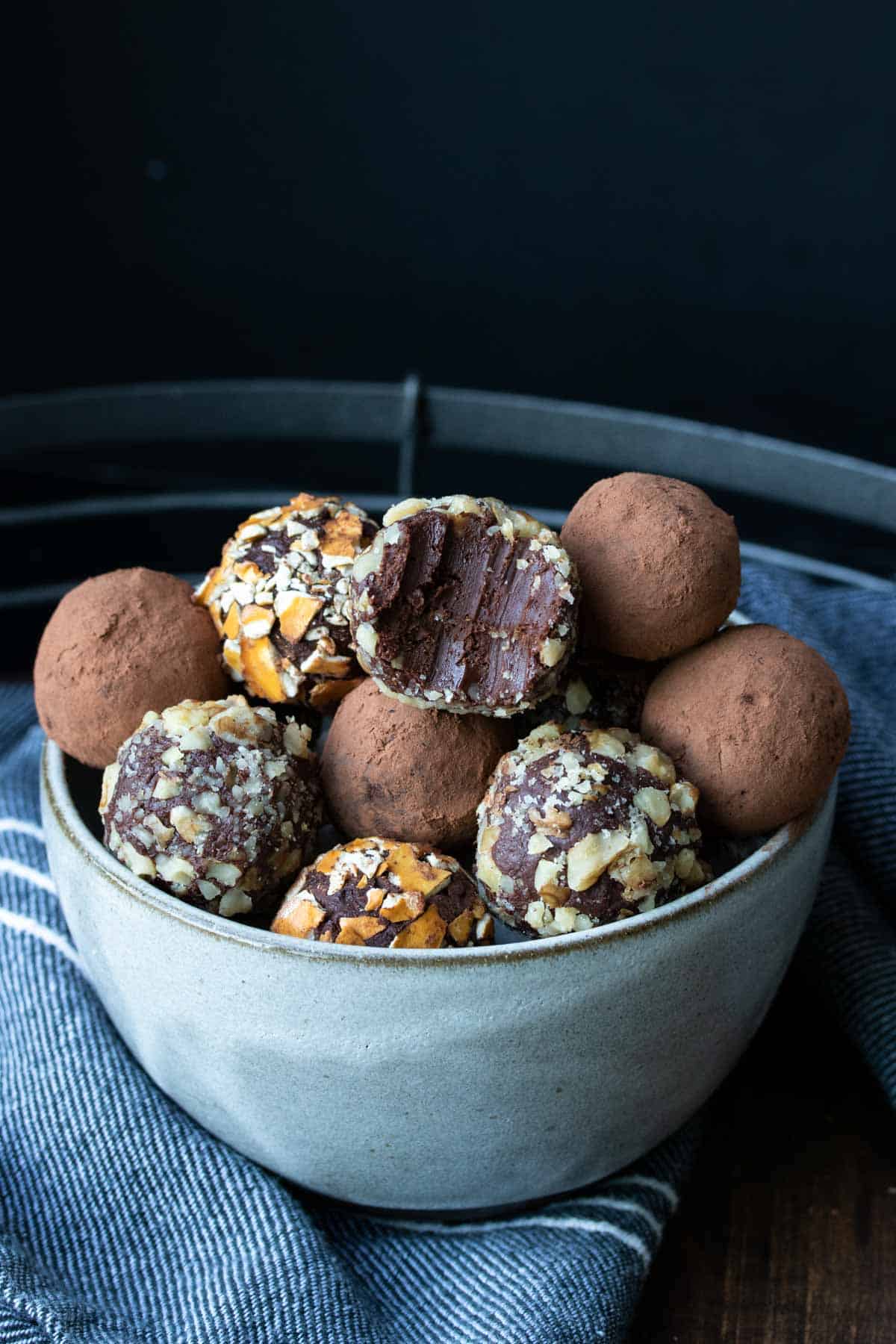 Chocolate Chip Cookie Dough Balls- Baked cookie on the outside, soft cookie dough center. These cookie dough balls are the best of both worlds! The perfect sweet treat or snack.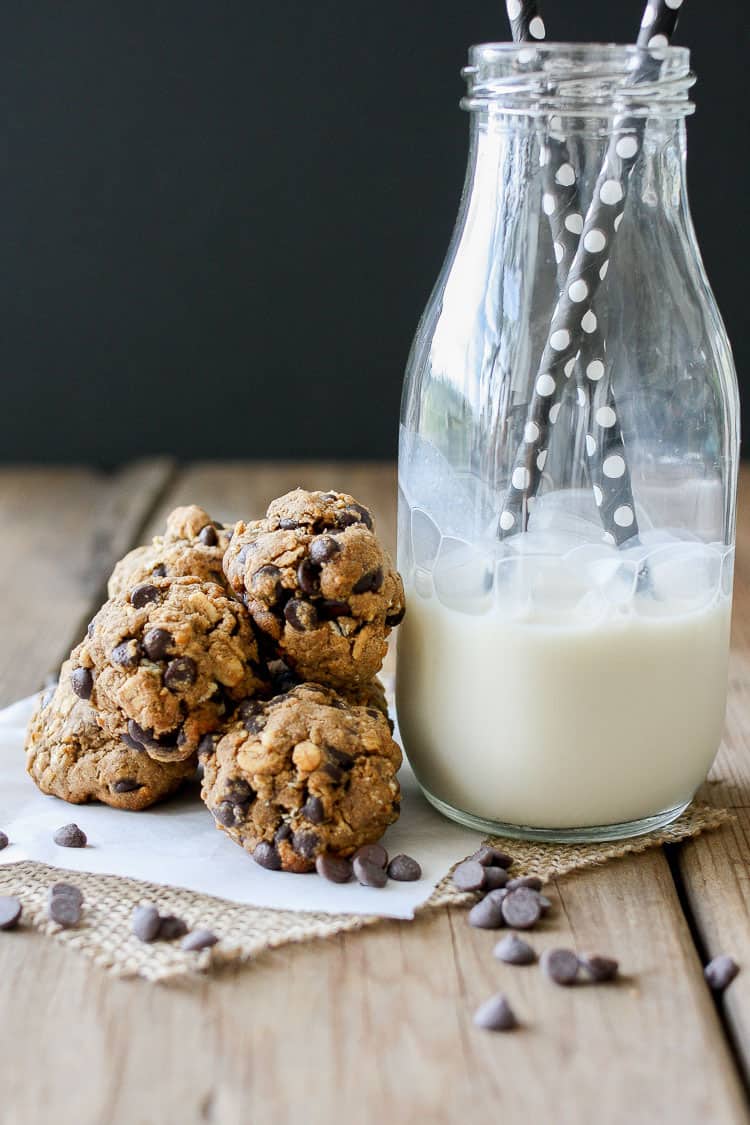 Raw Superfood Balls- Raw Superfood Balls and Bars, filled with all the best super foods, this quick and easy snack is your next go to treat. Healthy and delicious, the perfect combo.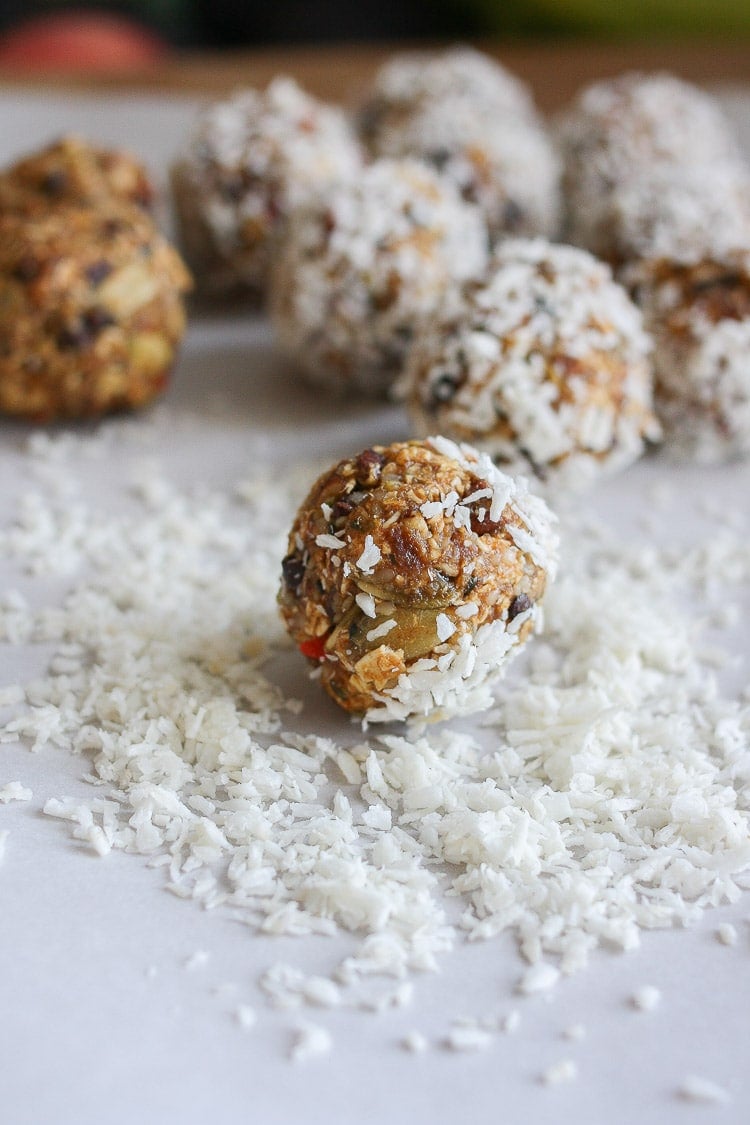 Healthy Peanut Butter Balls- These healthy peanut butter balls taste like pure decadence. Easily made with a few whole food ingredients, these are a wholesome snack any time of day!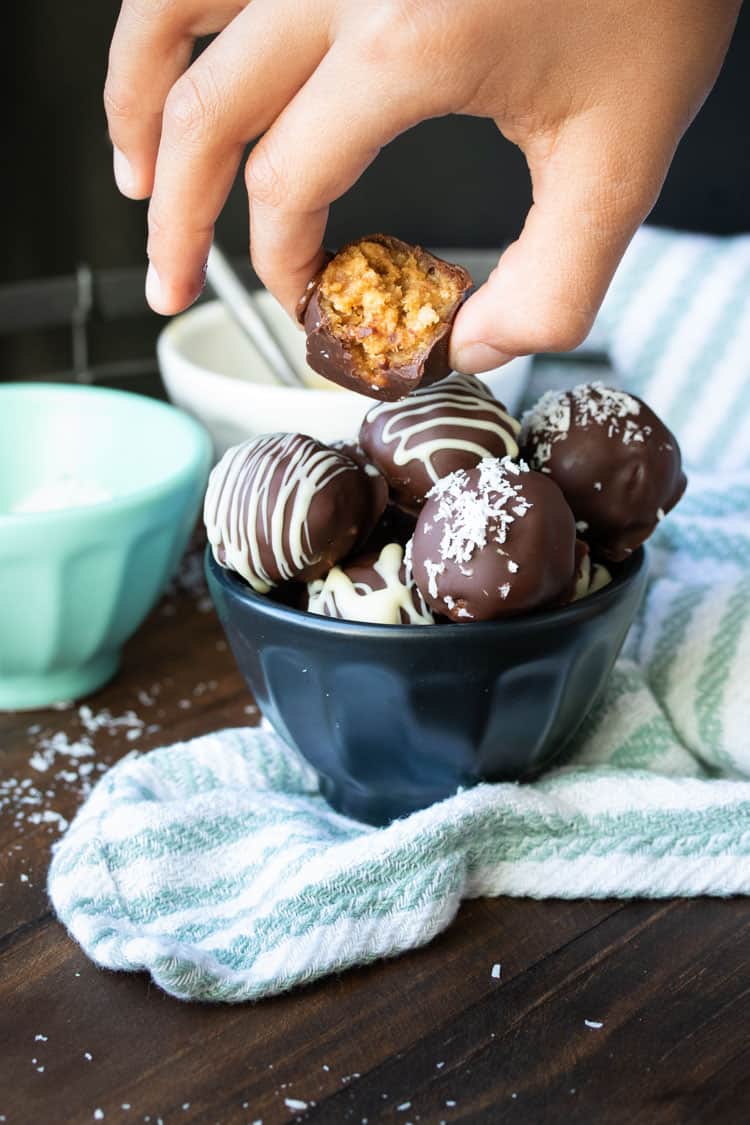 Vegan Oatmeal Raisin Cookies- Healthy and beyond delicious vegan oatmeal raisin cookies made with whole food ingredients but taste like decadence. They will win over any cookie lover!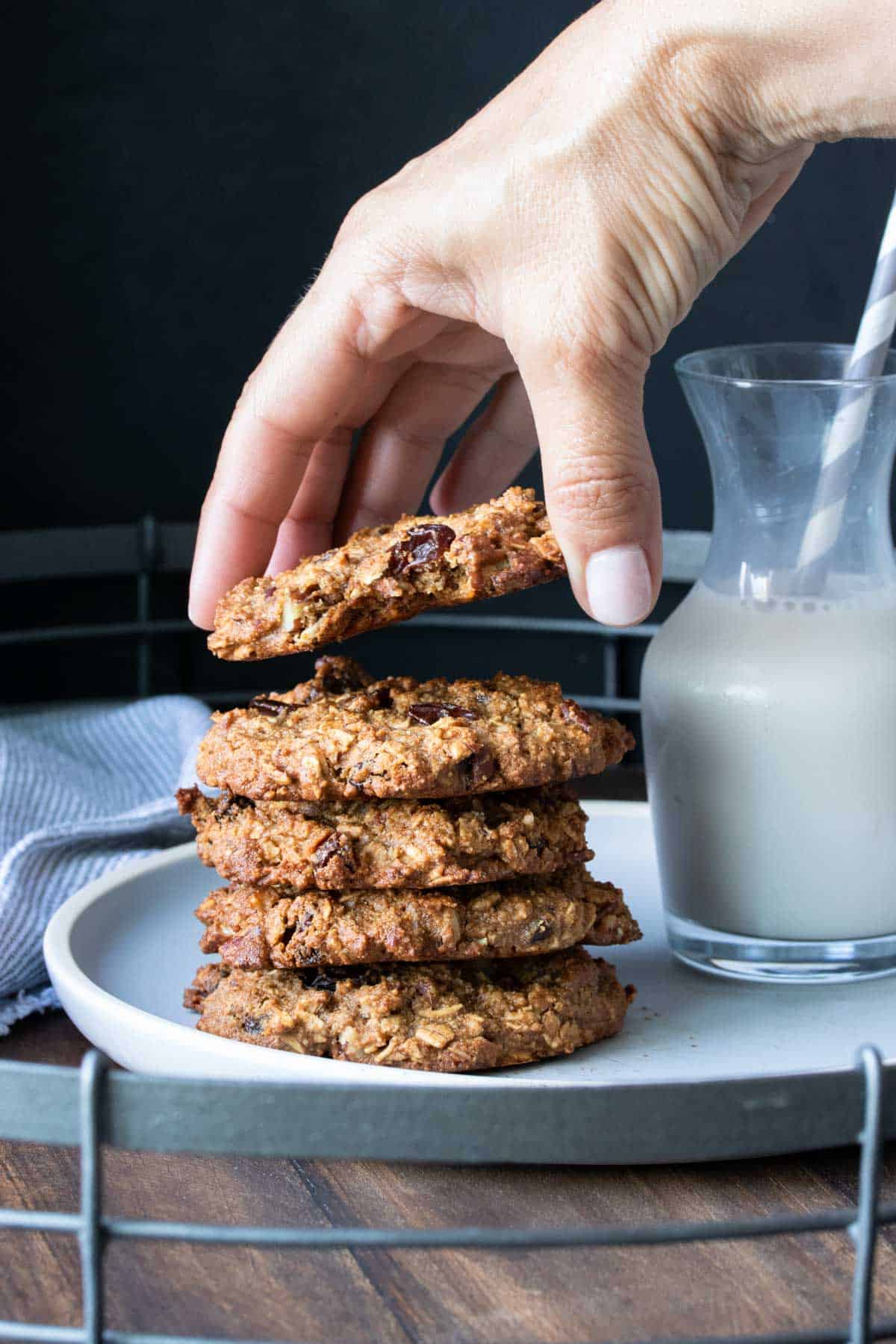 Grain Free Chocolate Chip Cookies- These grain-free chocolate chip cookies will blow your mind! So buttery, rich and delicious, you won't believe they have no oil and use only whole food fats. They spread while baking, are uber chewy and you won't be able to put them down!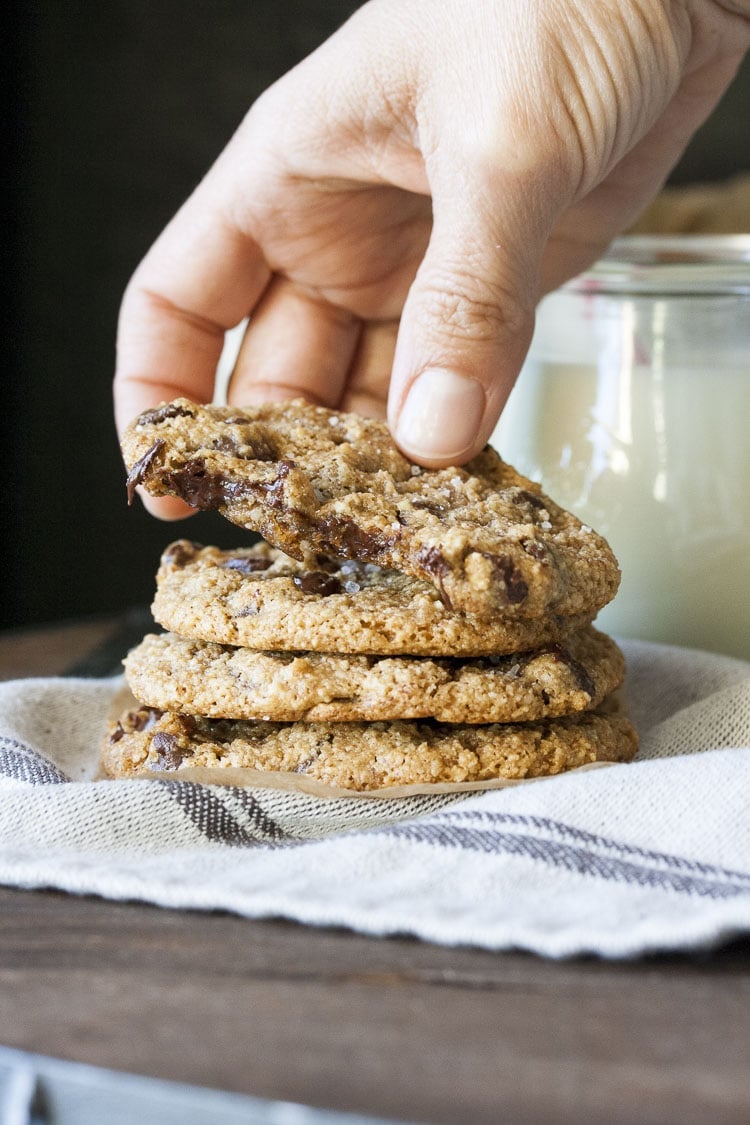 Cranberry Crumble Oatmeal Bars- Never waste leftover cranberry sauce again with this easy recipe! These vegan cranberry crumble oatmeal bars are so good and a perfect day after Thanksgiving snack.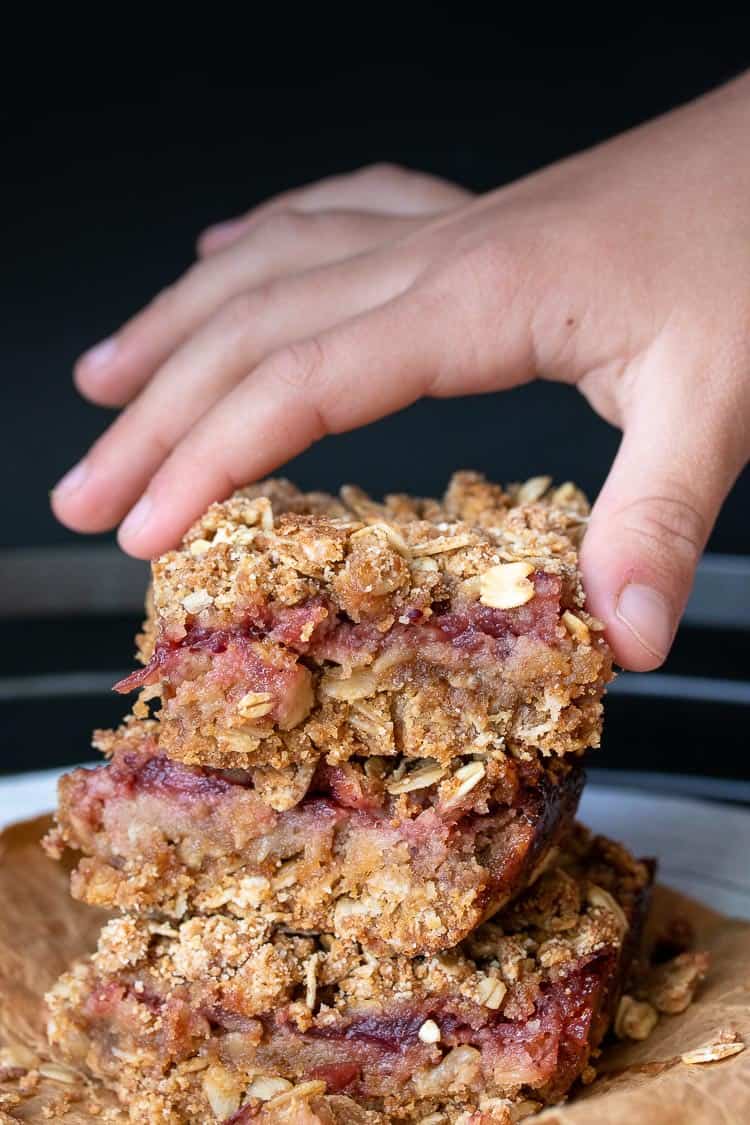 Candy Cane Brownie Bites- I LOVE having last minute gift ideas for those I may have forgotten. Enter vegan candy cane brownie bites. Little pillows of soft, chocolatey peppermint perfection.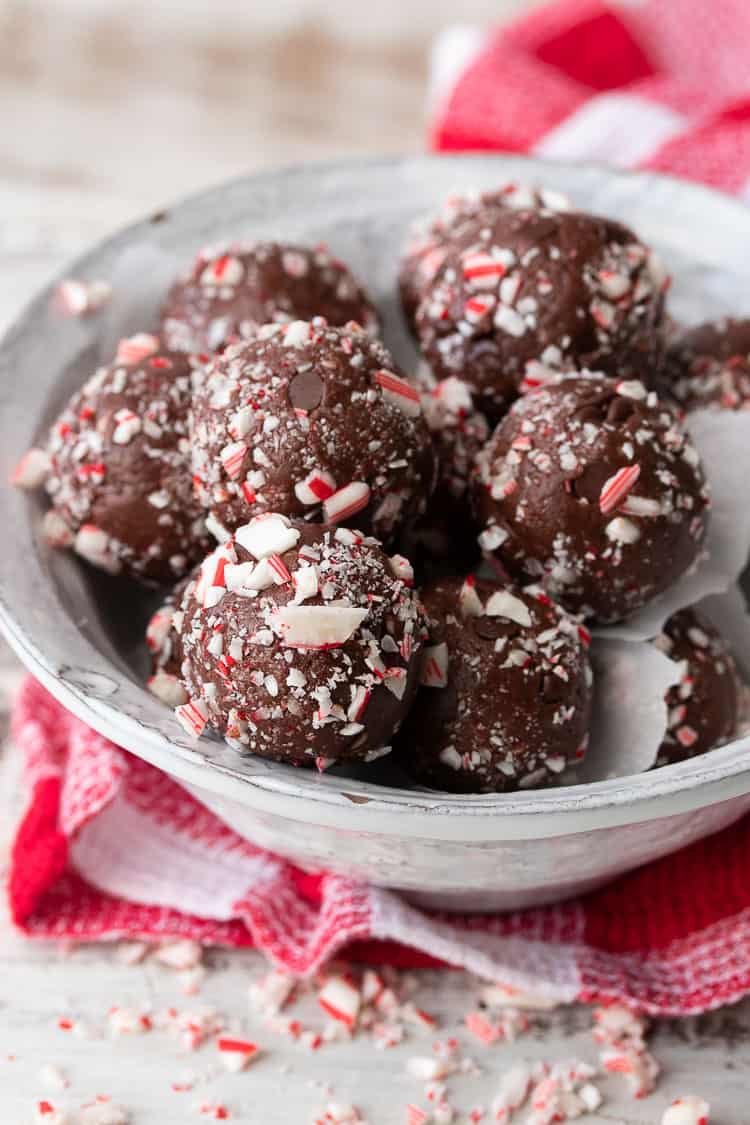 Date Sweetened Brownies- Irresistible Vegan date brownies with a lot of chew and a touch of fudge. Proof that you can have both healthy whole food ingredients and amazing flavor!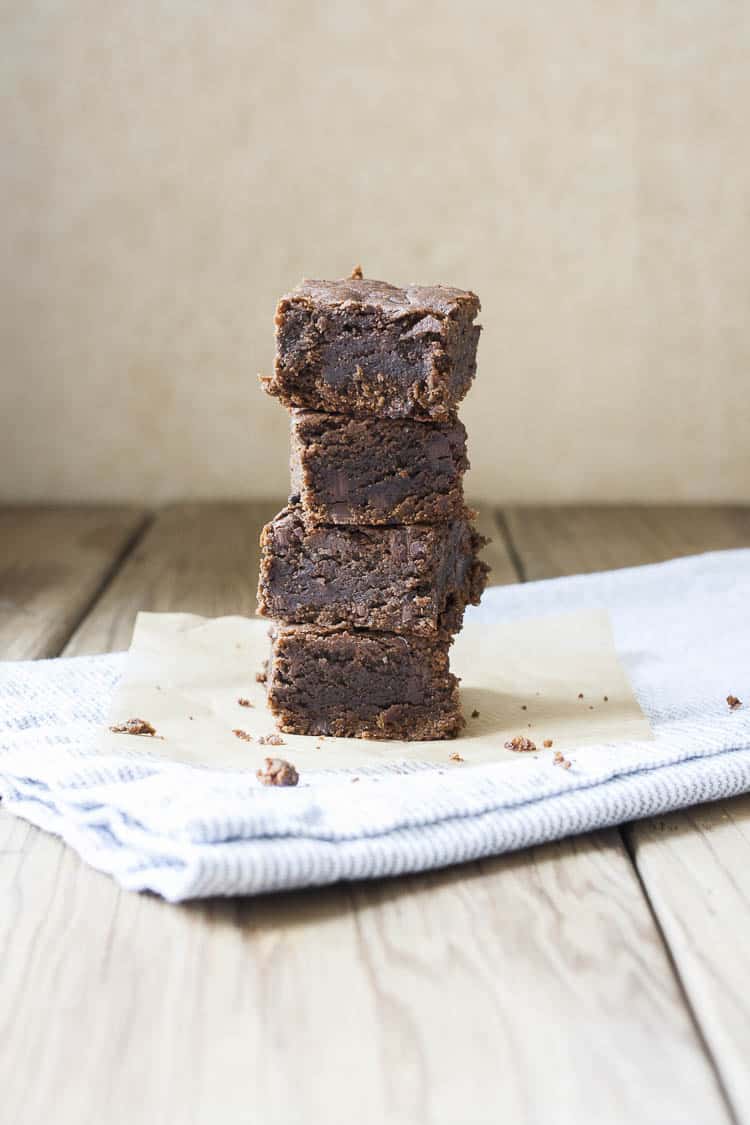 Apple Cinnamon Scones- I could not let this season go by without another creation. So here we are, in fall paradise, with apple cinnamon vegan gluten free scones. Drizzled with cinnamon glaze you won't be able to resist!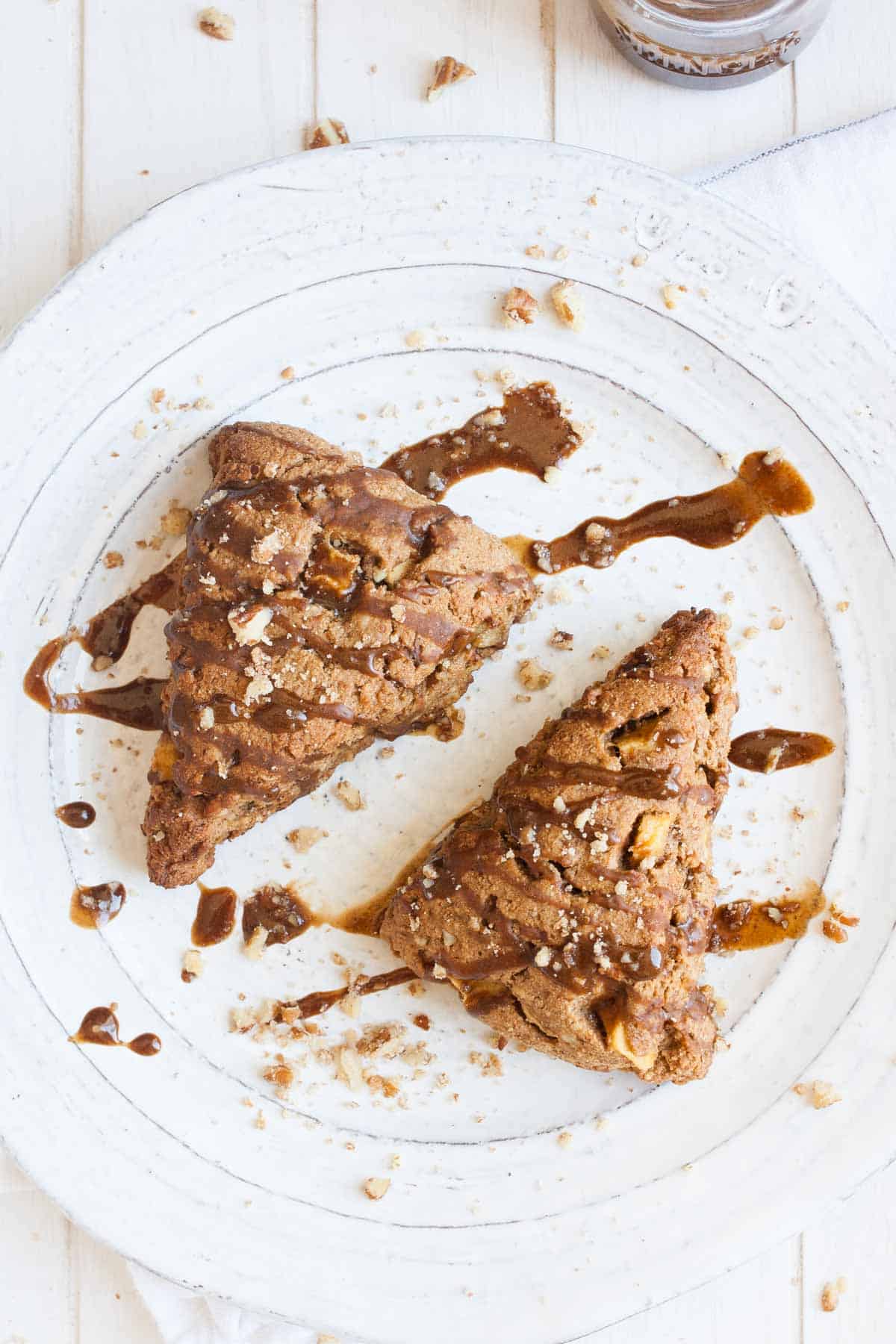 Sriracha Tahini Fudge- Smooth deep dark chocolate taste with a spicy finish. This light and airy tahini fudge is for true fudge lovers only and you won't believe how easy it is to make!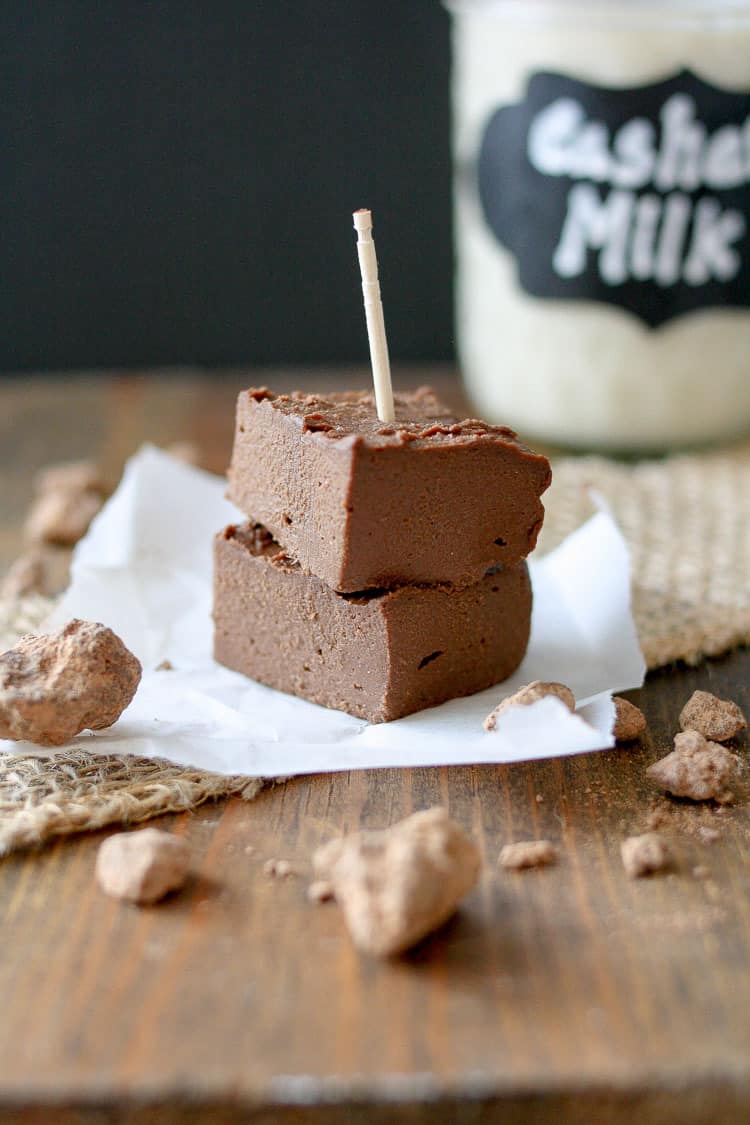 Cinnamon Sugar Donuts- These incredible cinnamon sugar vegan donuts are easy to make and baked to perfection. Both the regular and gluten-free donuts have an unbelievable texture!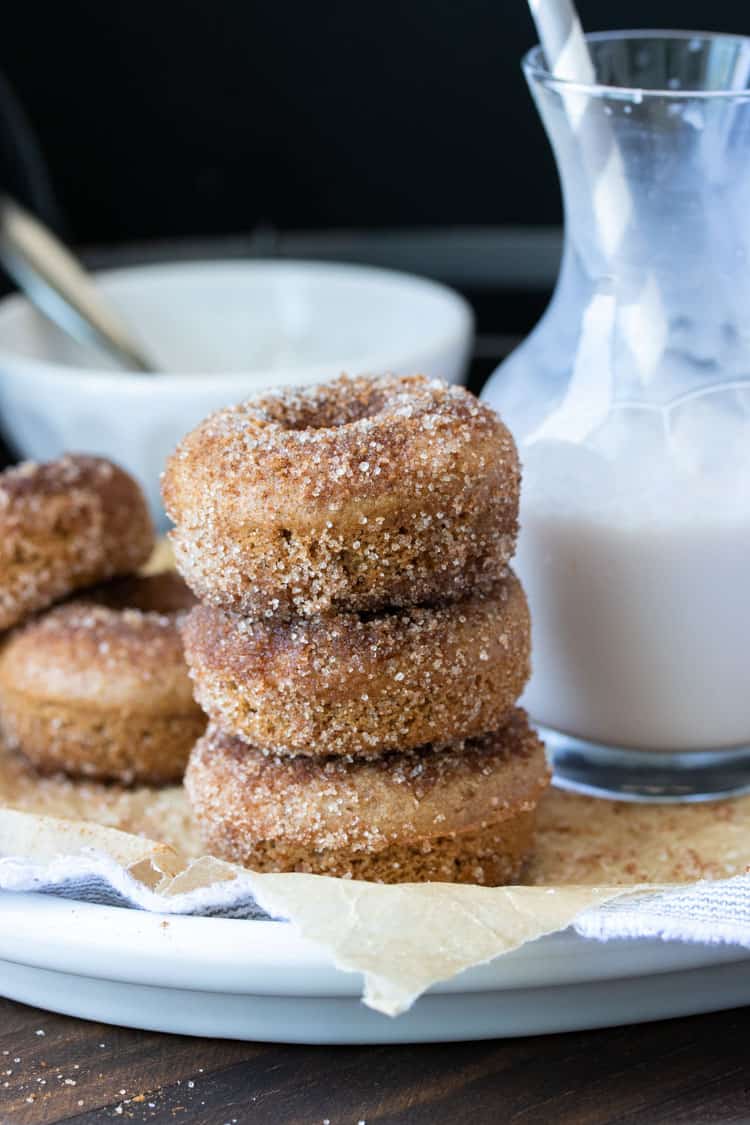 Vegan Baklava- You may have had baklava before, but never like this. My mom's family recipe, perfected over years of work, is out of this world incredible! And this vegan baklava has a never before seen oil-free option!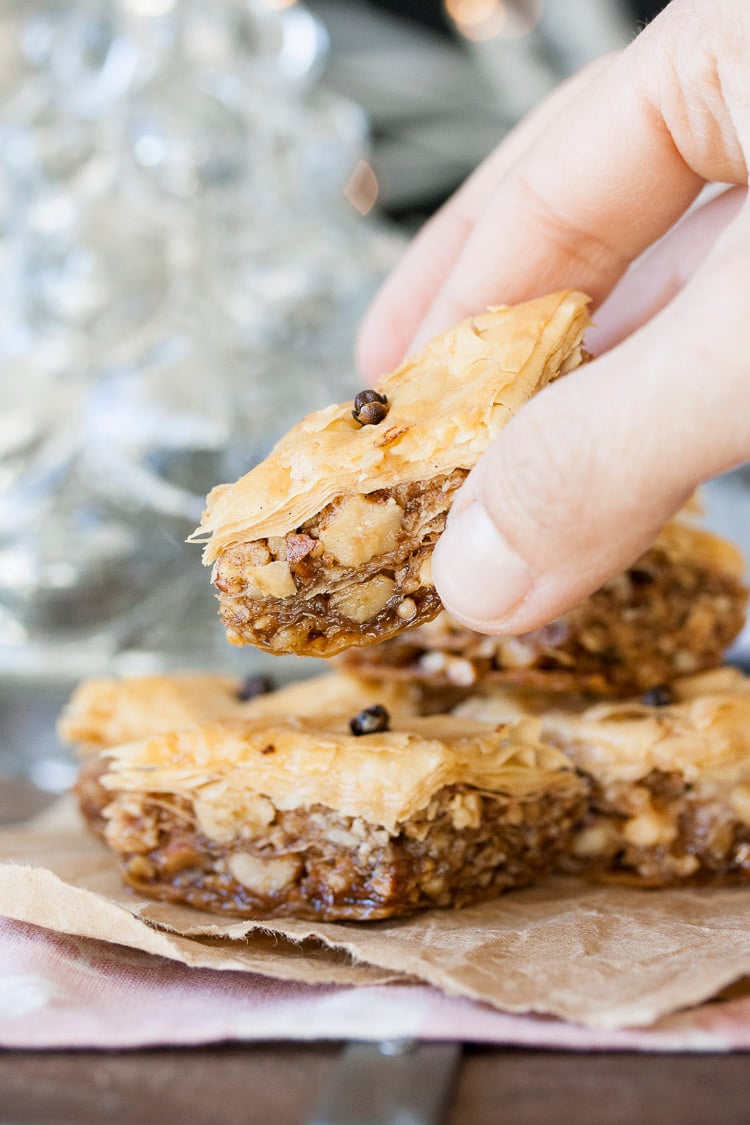 Melomakarona- A melomakarona recipe perfect for the holiday season. You'd never know these Greek Christmas cookies are gluten-free and vegan!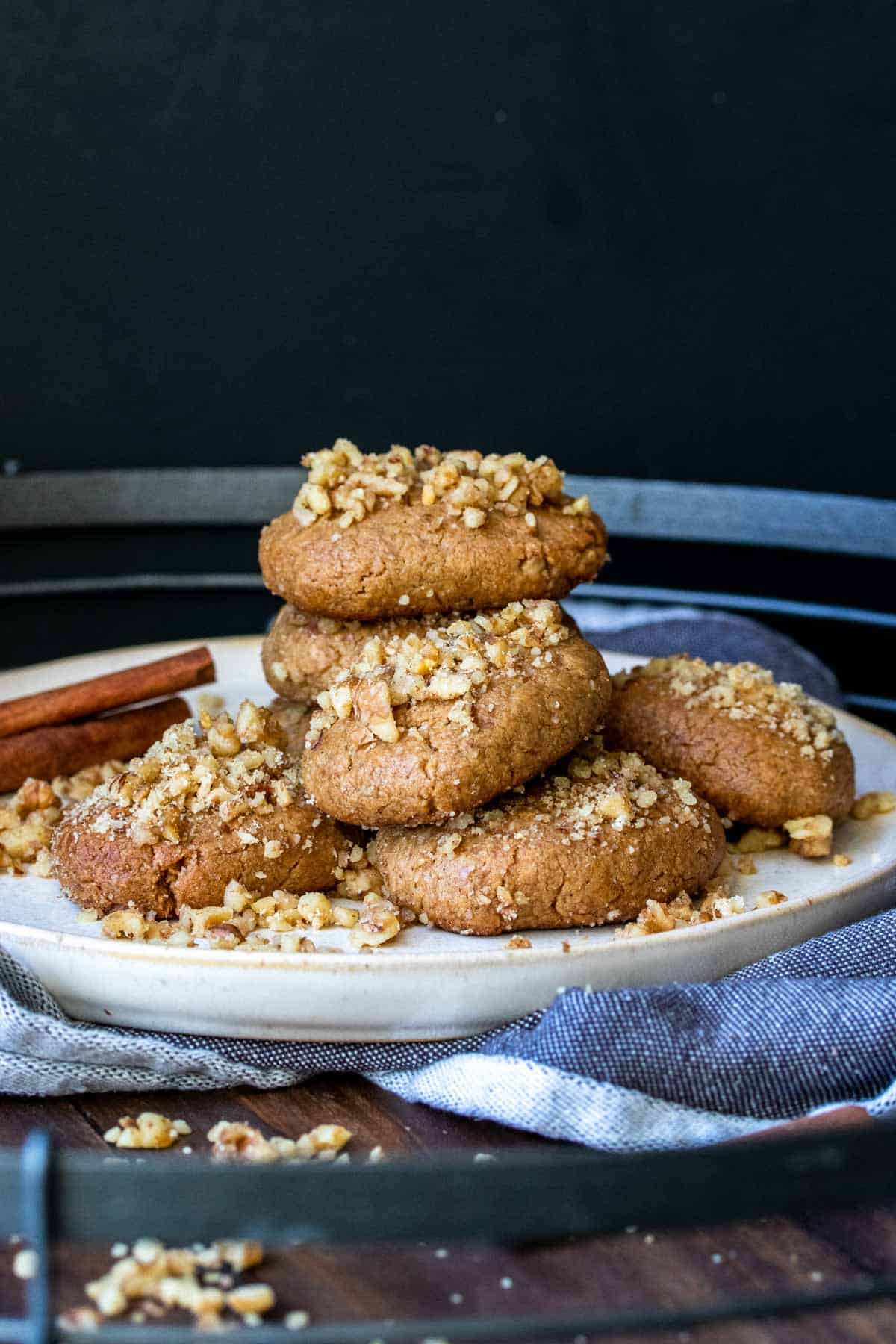 Kourabiedes- A Greek butter cookie that's vegan, gluten-free and with a healthier butter free option. Both Kourabiedes recipes are incredible and Greek dad approved!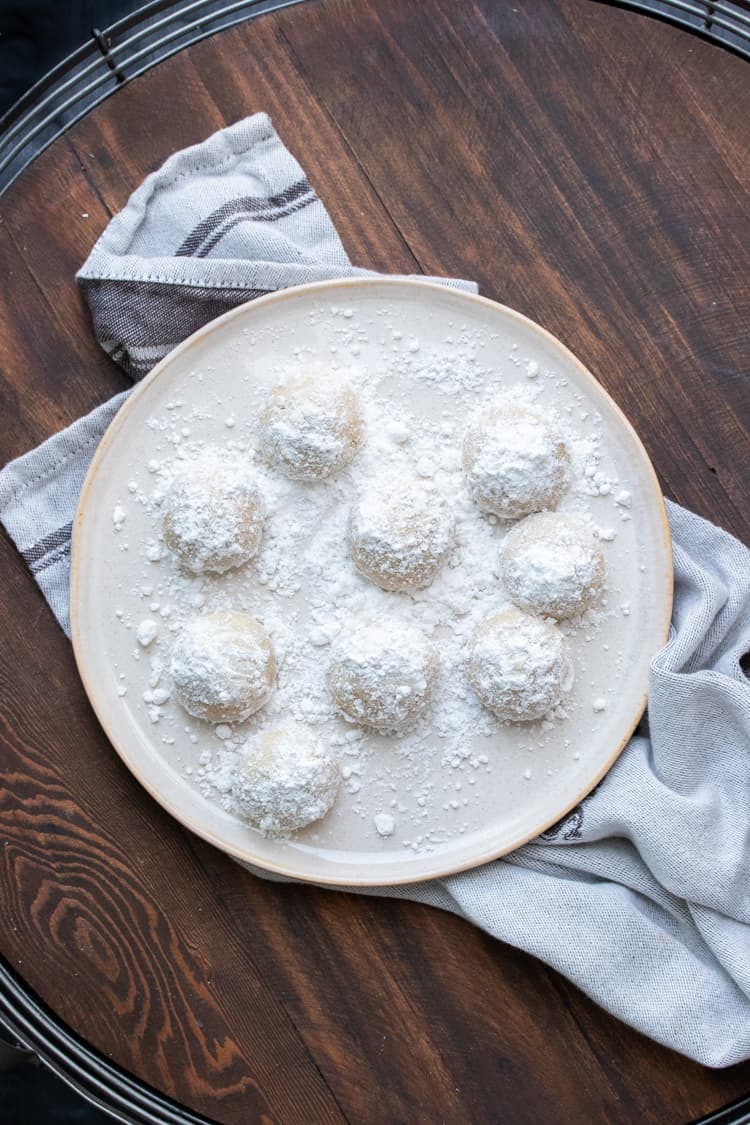 Homemade Vegan Hot Chocolate Mix- This homemade vegan hot chocolate mix is a simple but festive gift for the chocolate lover in your life. It's easy to make and tastes amazing!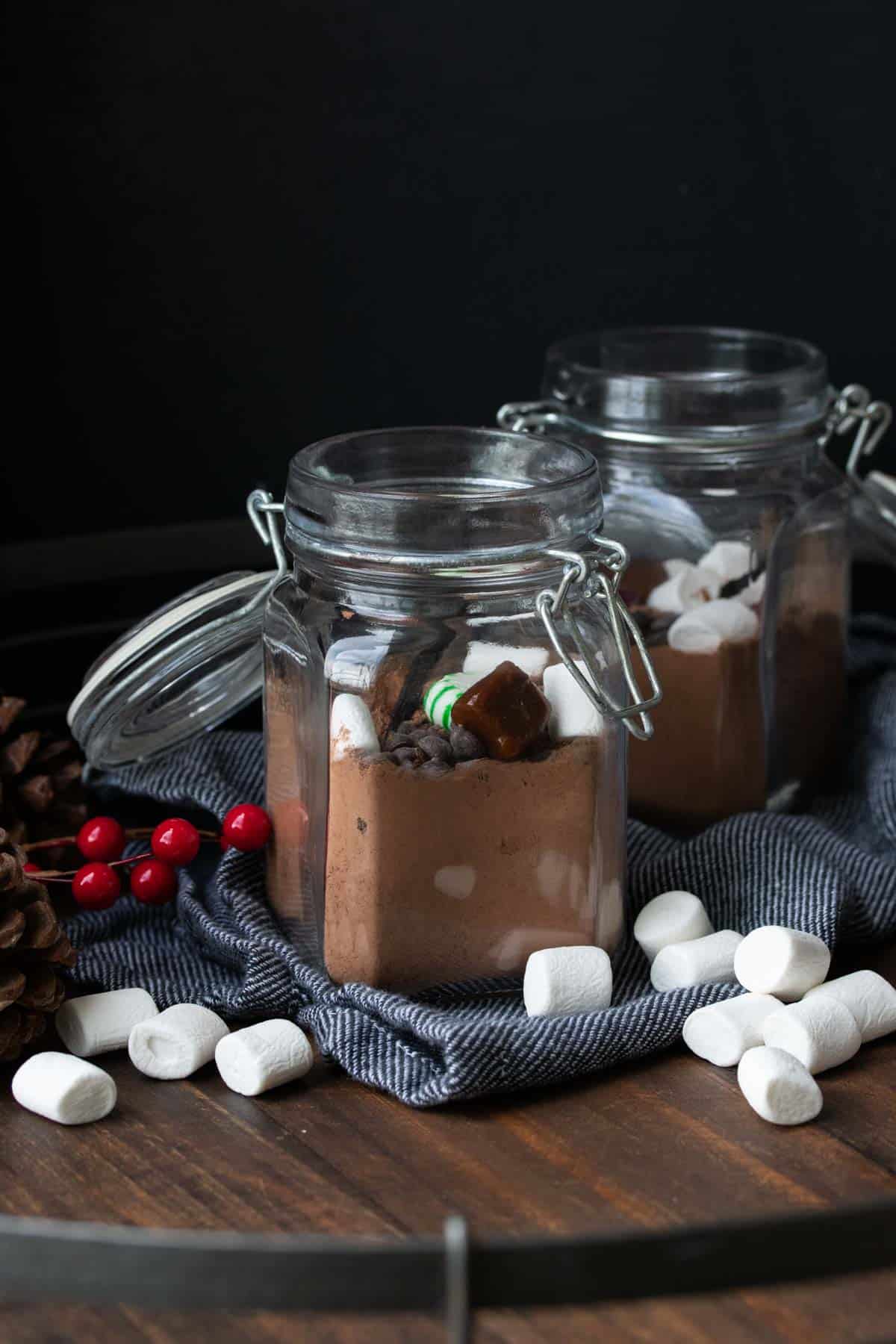 Vegan food gifts you can buy
While making your own gifts is awesome, reality is that it's not always feasible. So I needed to arm you with amazing vegan food gifts you can buy. These are all delicious and will definitely be loved!
Vegan Candy- If you want to include some vegan candy in your gift mix, I have a whole post covering a full vegan candy guide. Keep in mind that things change with ingredients but these were all found to be vegan based on various sources.
You can also buy other vegan foods like:
chips
crackers
cookies
fruit (and put them into a pretty fruit tray or tower)
nuts
seeds
other snacks
It looks really nice when you mix and match things into a pretty gift basket. You can buy them pre assembled or you can assemble them yourself. I even have some ideas for kids you might love!
Vegan food gift baskets
Sometimes you want to go a little all out for that extra special person in your life. So I found some amazing gift basket type options that are easy to deliver. These are a collection of the drool worthy options I could find!
Deluxe VEGAN Snacks Care Package: Plant-based, Non-GMO, Vegan Jerky, Snack Bars, Protein Cookies, Vegan Puffs, Nuts, Healthy Gift Basket Alternative, Snack Variety Pack (Deluxe Vegan, 30)
Healthy Vegan Snacks Care Package: Mix of Vegan Cookies, Protein Bars, Chips, Vegan Jerky, Fruit & Nut Snacks, Vegan Gift Box
Oh! Nuts Holiday Nut & Dried Fruit Gift Basket, Healthy Gourmet Christmas Variety Food Gifts, Prime Family Delivery Mothers Fathers Valentines Day, Men Women Corporate Baskets for Birthday / Sympathy
Dried Fruit Gift Basket – Tray Turns into Basket - Healthy Gourmet Snack Box – Holiday Food Tray - Great for Thanksgiving, Birthday, Sympathy, Christmas, or as a Corporate Tray – Bonnie & Pop
Thumbs Cookies Variety Pack of Fresh Baked Vegan Cookies in 3 Boxes - 2 Boxes Vegan Peanut Butter Sea Salt, 1 Box Vegan Lemon Lavendar - 1 lb. Cookie Gift Box
Milliard Dried Fruit & Nut Deluxe Gift Platter Arrangement on Wood Tray for Occasions including New Years, Valentines Day, Mothers Day and Holiday - 24 Ounce Assortment
Holiday Nut and Fruit Gift Tower – Gourmet Mix of 12 Assorted Nuts & Dried Fruits Snacks in Individual Boxes – Large Bulk Variety Basket Set for Christmas, Holiday Or Thanksgiving Prime Gift Basket
How do I create my own vegan food gift basket?
Feeling crafty? Want to put together your own gift basket? Easy! I am giving you the tips you need to make the perfect basket. This is a great option if you want to combine both homemade vegan food gifts and store bought ones.
This is also a great way to put together groups of a variety of homemade vegan food gifts or those you buy.
First you want to collect all the items or at least decide what you want to do. There is nothing worse than buying a basket and then realizing it's too small or too big.
After you have what you are including, find a basket. Here are some of my favorites:
You also need some cellophane, paper shreds and ribbon to wrap the basket with. Here are some great options:
Once you have everything, put the paper filler at the bottom, then add all of your vegan food gifts, and finally wrap the cellophane around the whole basket and tie it on the top.