The go to guide for all things vegan snacks! Filled with ideas, recipes, and even links for quick store bought options.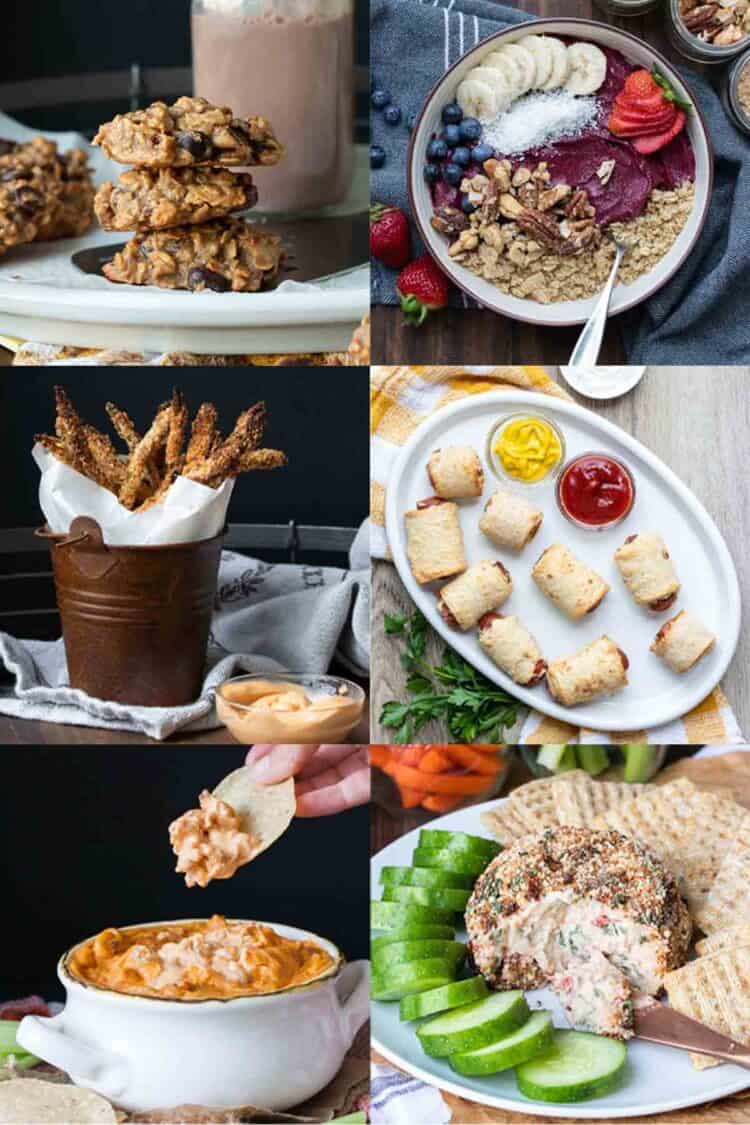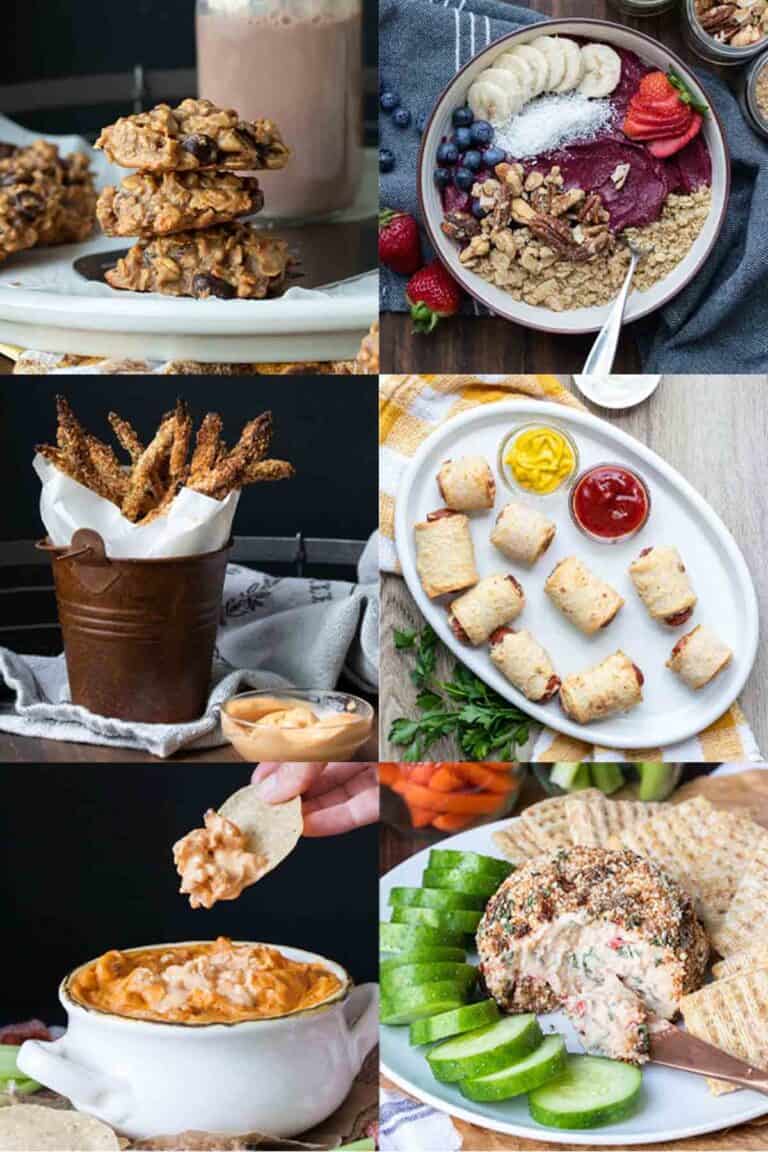 We are HUGE snack people! And not just at snack time. I think snacks can make a meal any time of day!
Whether you're a do-it-yourself kind of person or like everything pre-made, this comprehensive list of vegan snacks has you covered. Keep these snacks on hand for busy mornings, when that afternoon hunger strikes, or just any time you need a little something to nibble on.
Homemade Vegan Snacks
Making your own snacks ensures you know exactly what you are eating. Plus, homemade snacks can be more nutritious than store bought, and taste better too!
Most of these recipes can be prepared at least one day, if not days in advance. Prepare a big batch to have snacks all week long! Also, throughout this list, you'll see a "❄️" next to any recipes that can be frozen.
Dips
Pair any of these recipes with chips, crackers, or veggies like celery, carrots, cucumbers, or peppers!
Fancy enough to serve to party guests, but easy enough for anytime! It's best to make it at least one day in advance, but can be stored for up to 3-5 days.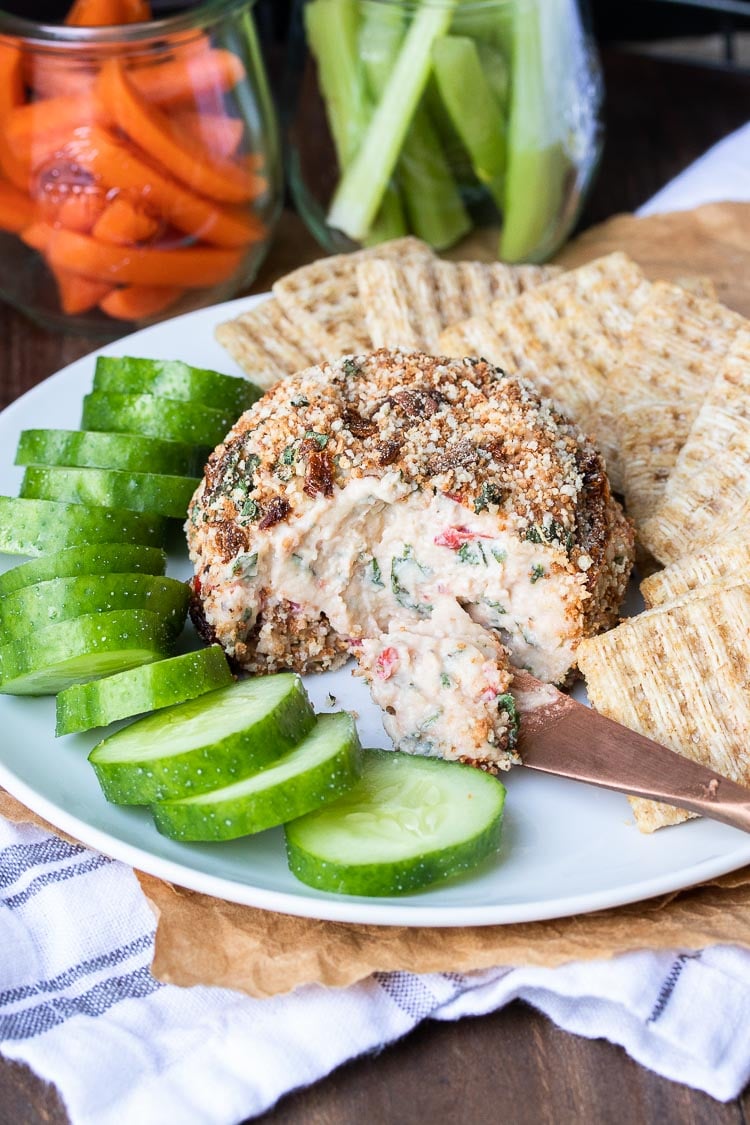 The flavors in homemade salsa are SO much better than store bought! This salsa will keep for 5-6 days, so use it for topping tacos and burrito bowls in addition to snacking.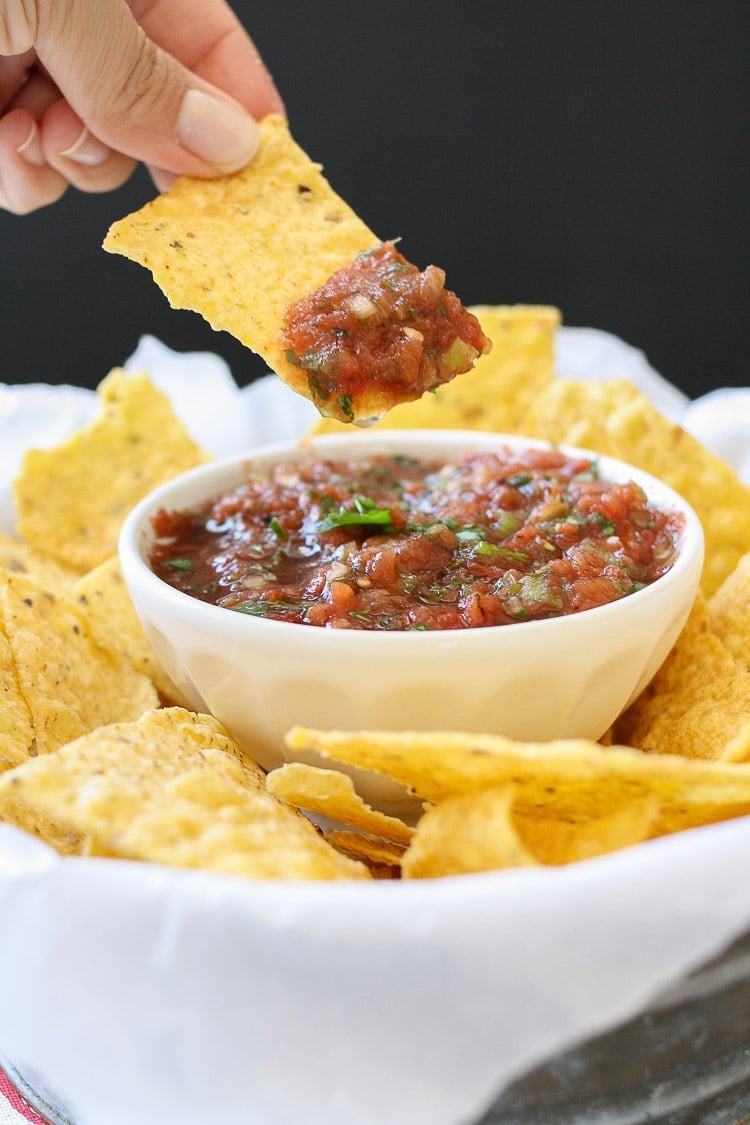 This tasty game day classic is fabulous on weekdays too. Many of the components can be prepped days in advance. Once assembled, it's best to enjoy it within 2-3 days.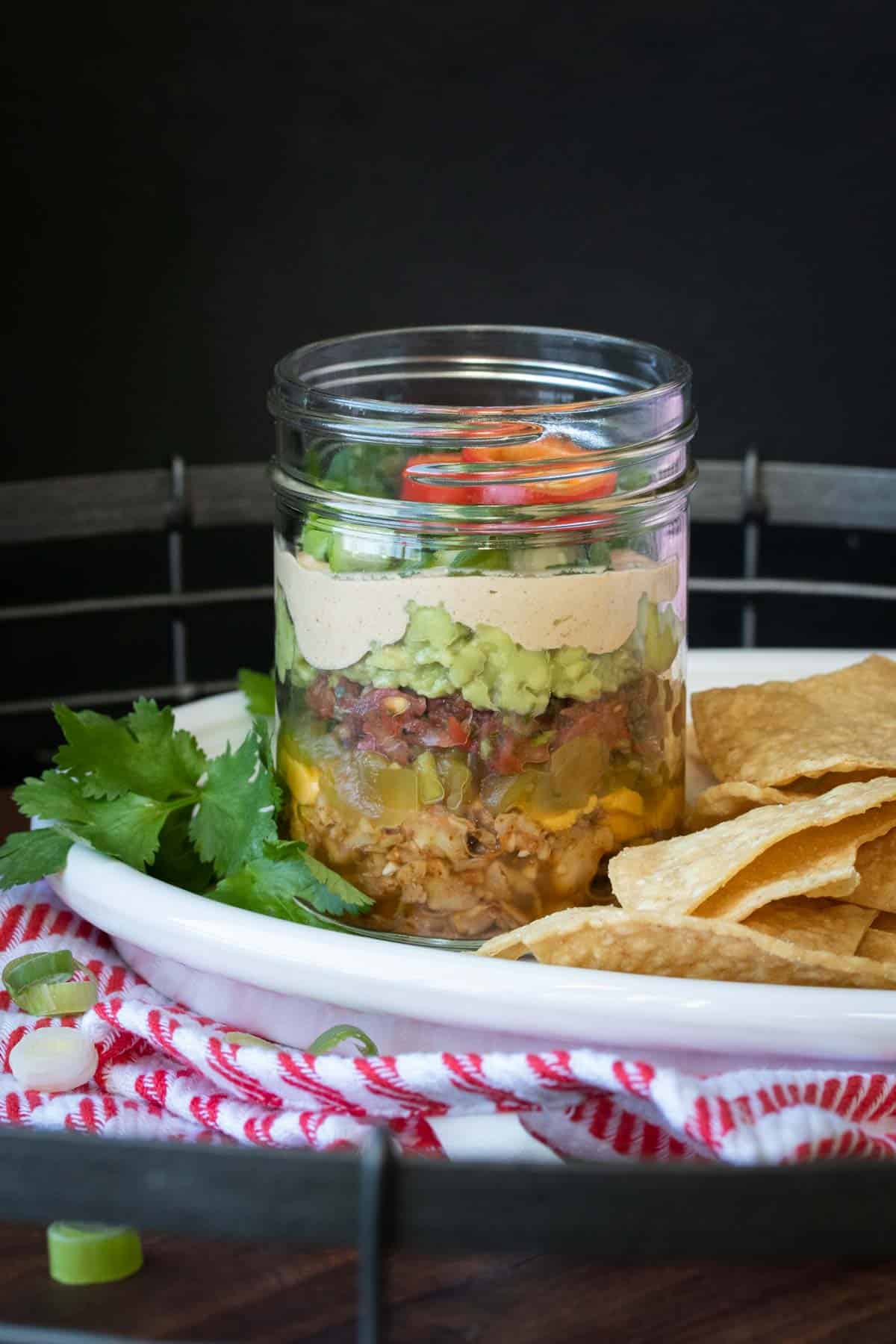 Get saucy with this creamy and spicy dip! You can prepare the sauce days in advance, then bake when you're ready to dig in.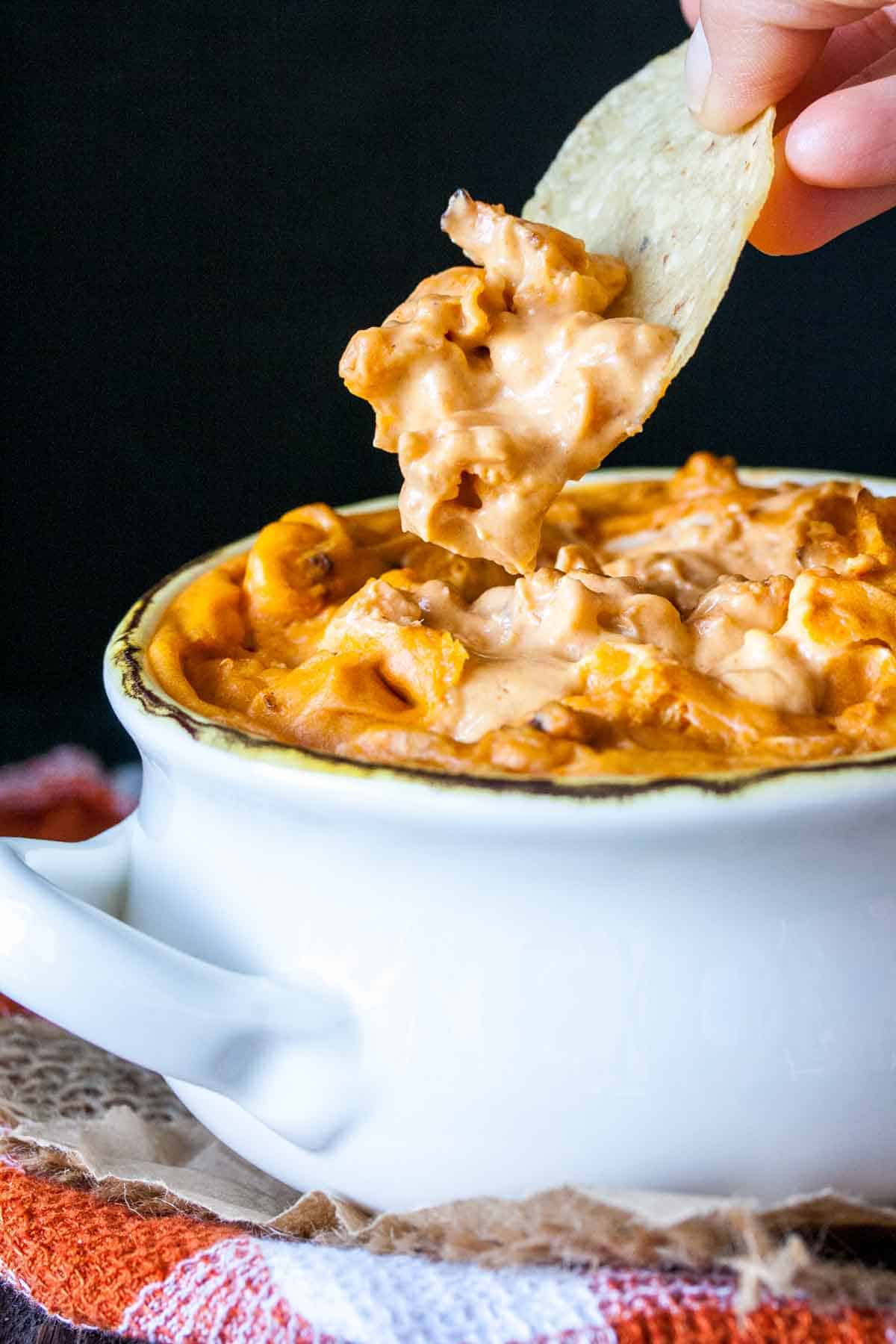 Making your own hummus is so easy, and fun because you can constantly switch up the flavors. It can be refrigerated for up to 5 days.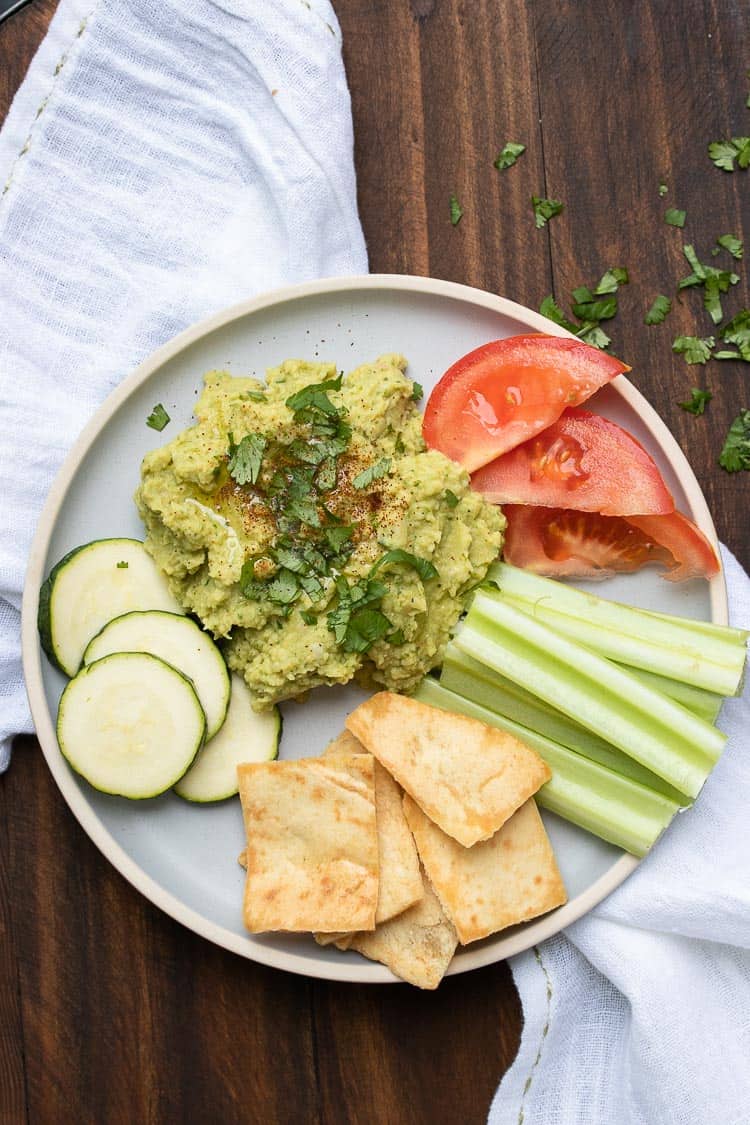 Finger foods
These heartier recipes make great afternoon snacks, but can also even be part of a bigger meal.
Vegan Gluten-Free Pigs in a Blanket
A plant based version of a childhood favorite! Serve with a variety of dipping sauces. Leftovers will keep for 3-5 days, and are great reheated in an air fryer or toaster oven.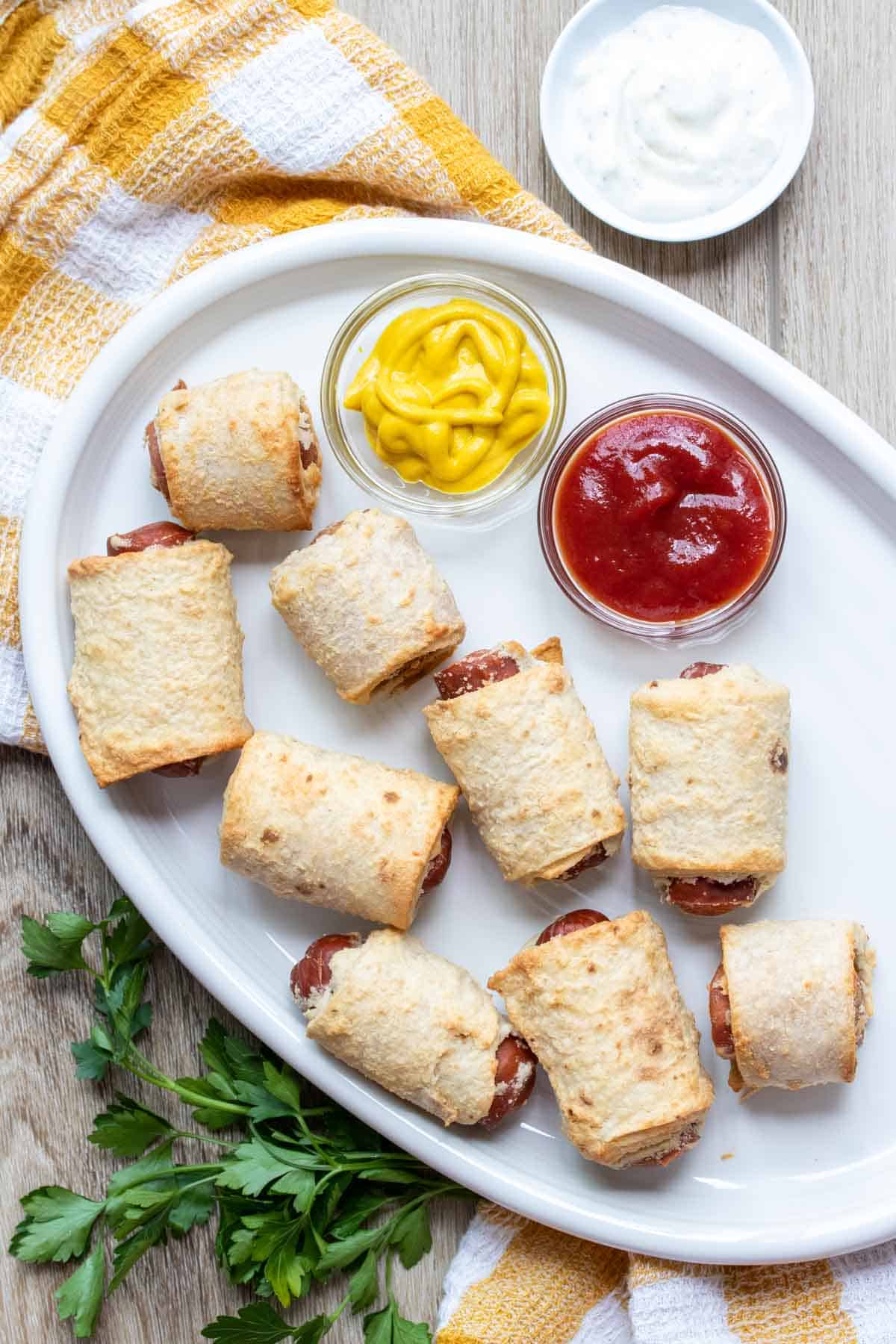 Best made fresh, these crispy fries satisfy that craving without a ton of unhealthy oil!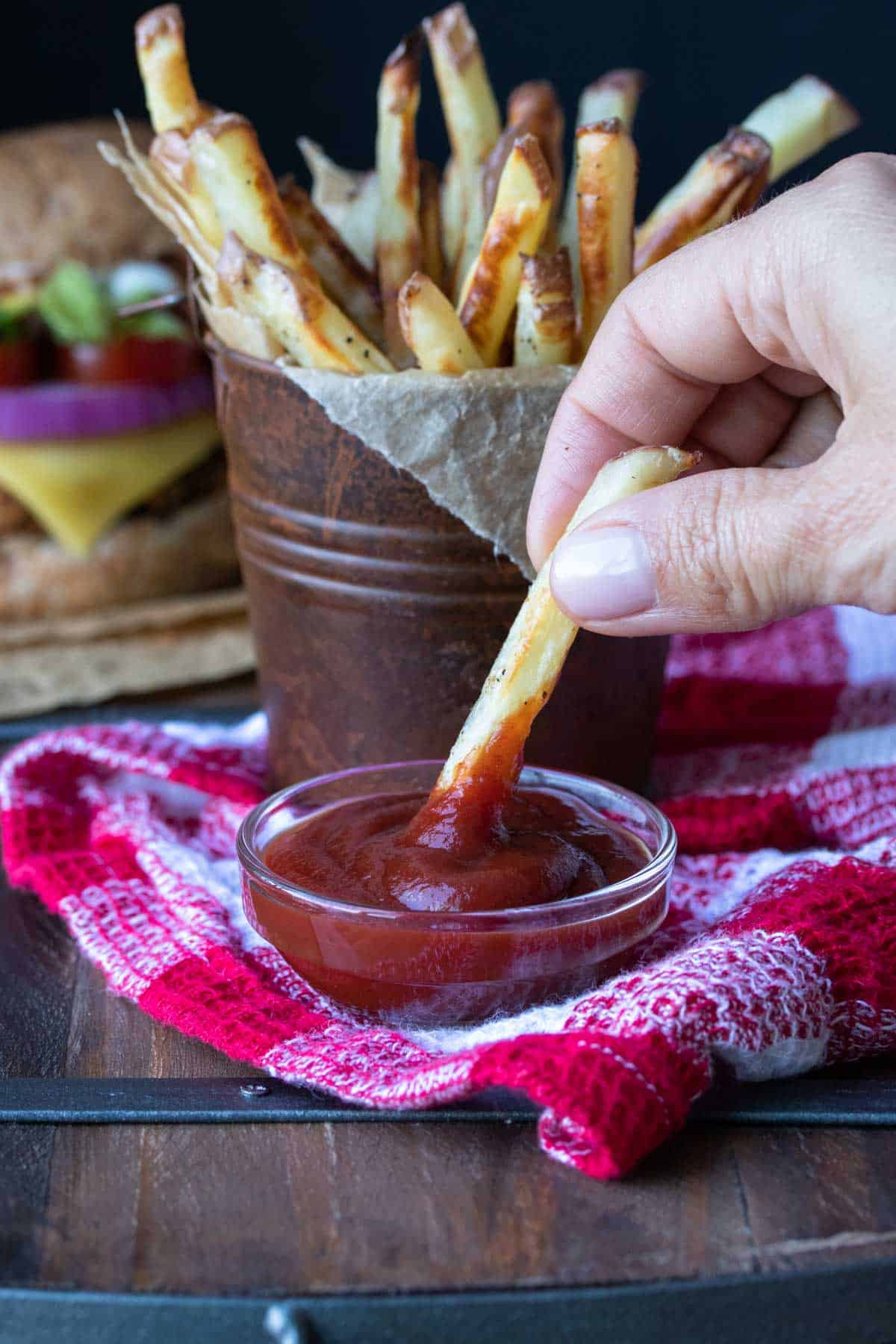 Probably the tastiest way to get your veggies in! Serve with vegan ranch, cajun remoulade, or dill sauce.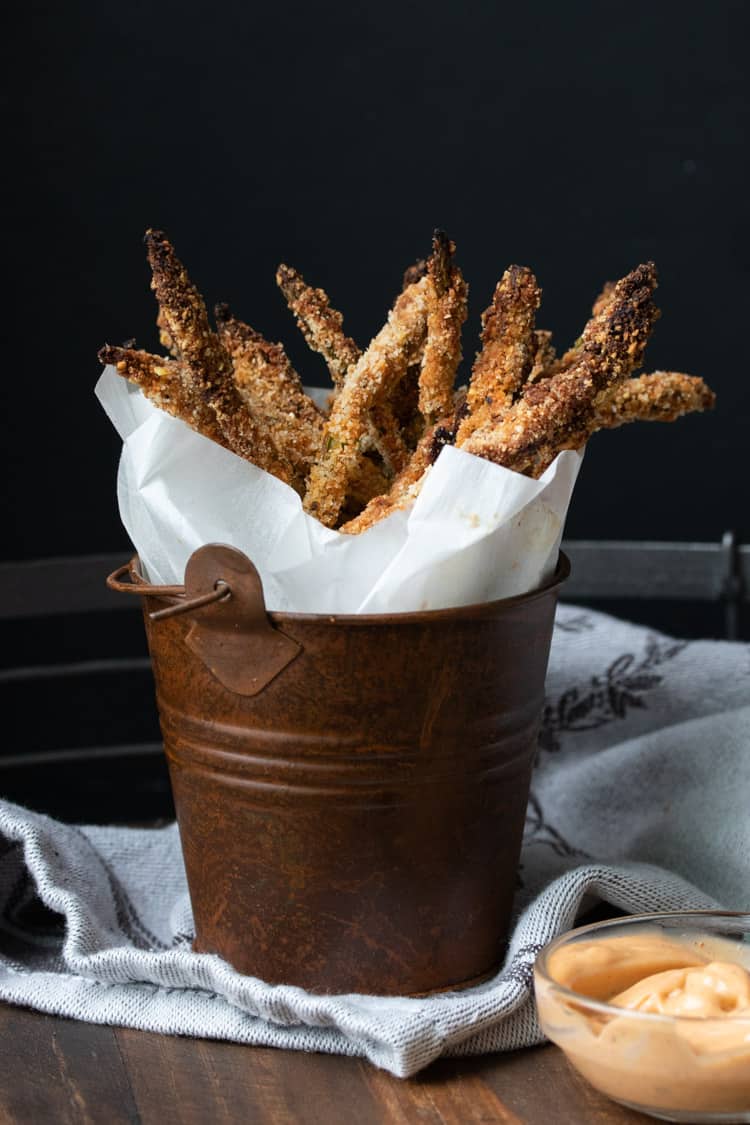 Easy to customize with a variety of flavors, this pinwheels are a family favorite. Prep the fillings ahead of time so it's easy to assemble. You can also make them completely the day before.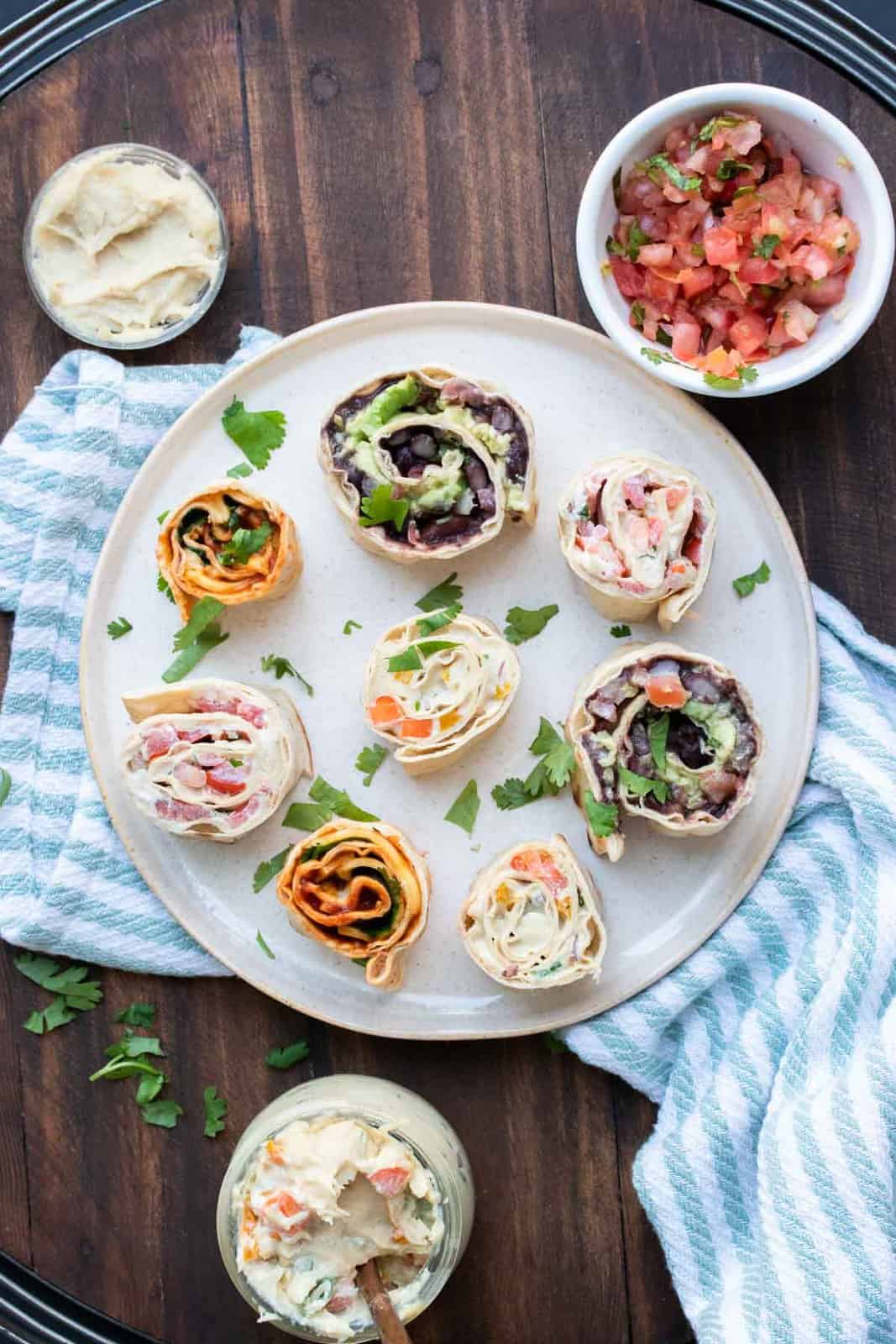 Keep them simple, or mix things up with a variety of seasonings. These chips are best enjoyed within a day, but they're so delicious you likely won't have leftovers anyway!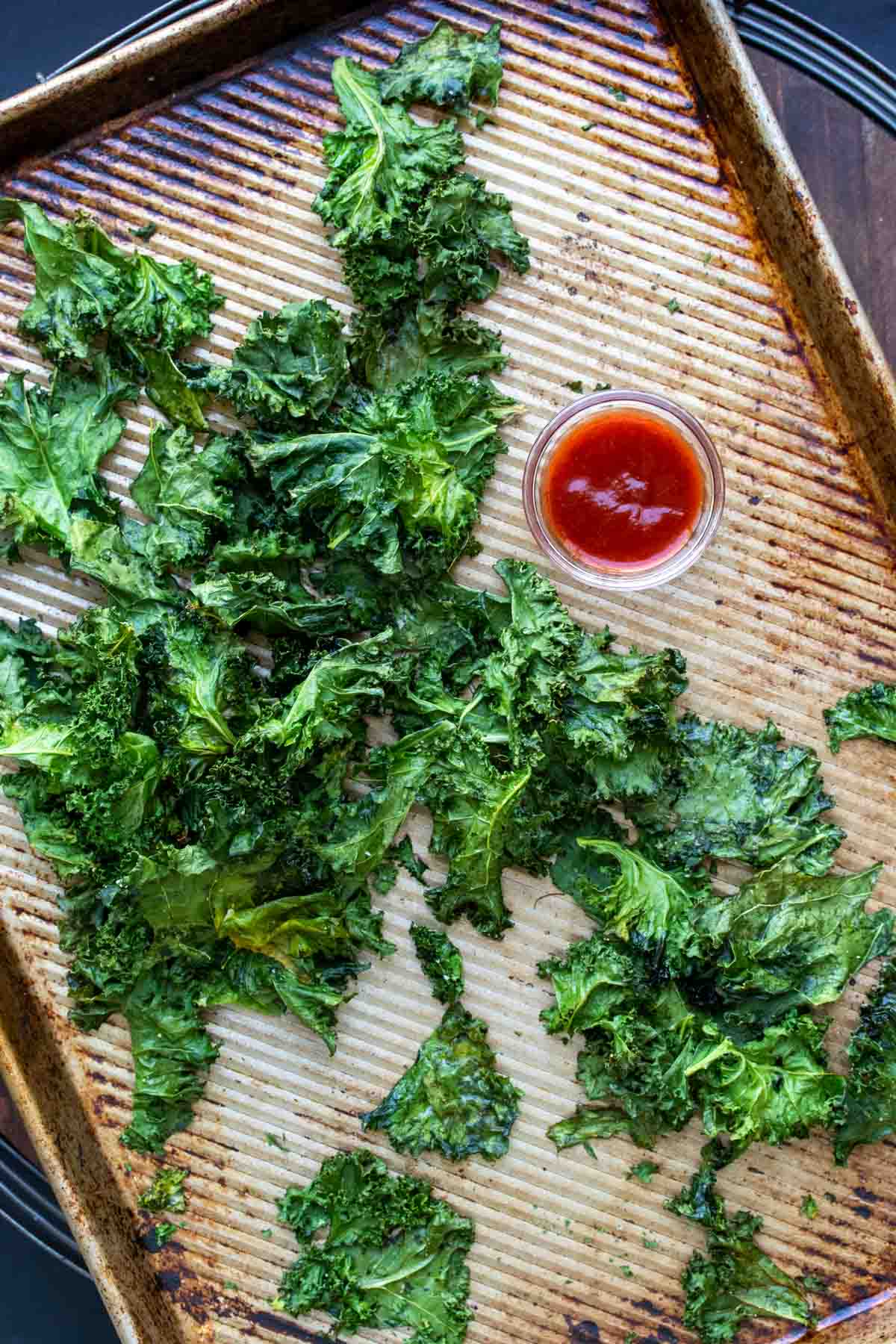 Making your own tortilla chips is just too easy, and healthier! If you don't happen to eat them all in one setting they can be stored for 5-7 days before they start to go stale.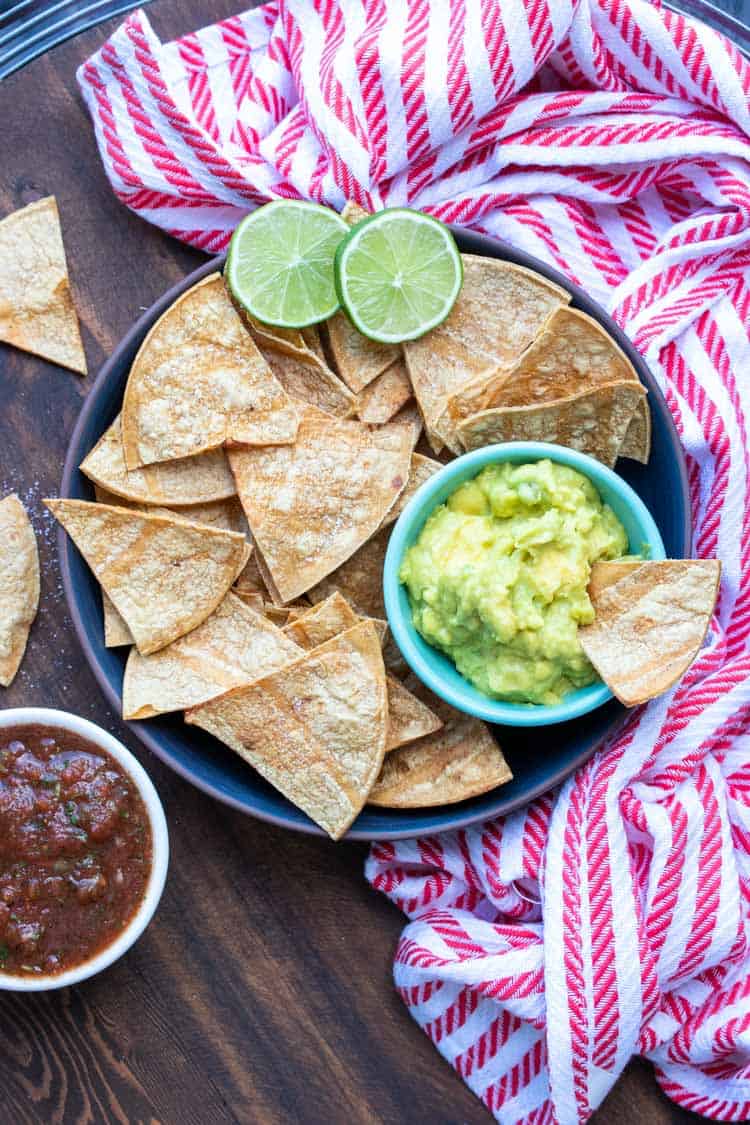 Snacks to feed a large group
These loaded boards are perfect for grazing after a long day, or during a party with friends. Many of the components can be prepped ahead of time.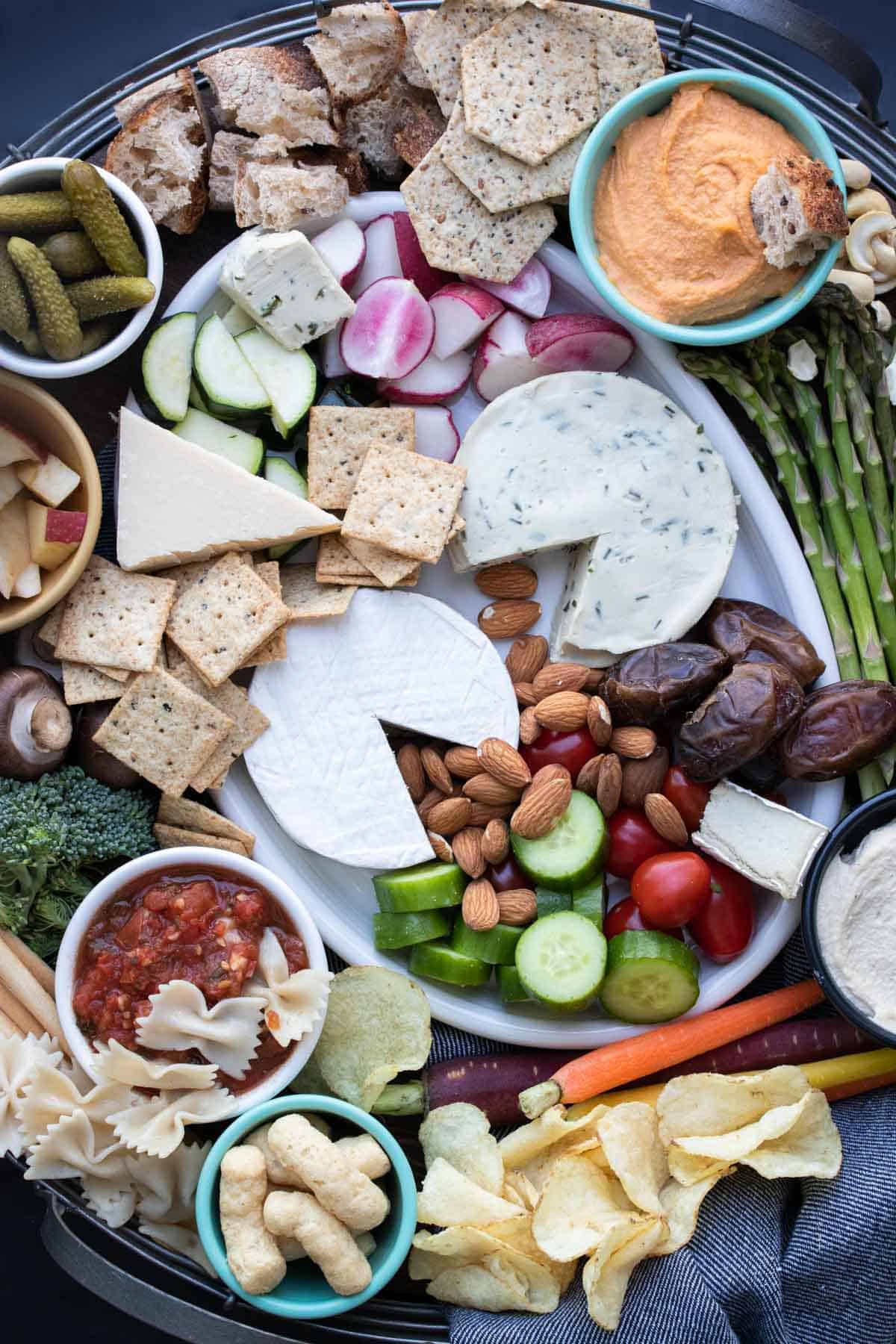 A classic that can be made to go with dinner one night, then you have leftovers to snack on later! Depending on the fruit you use, it can be stored for up to 3 days.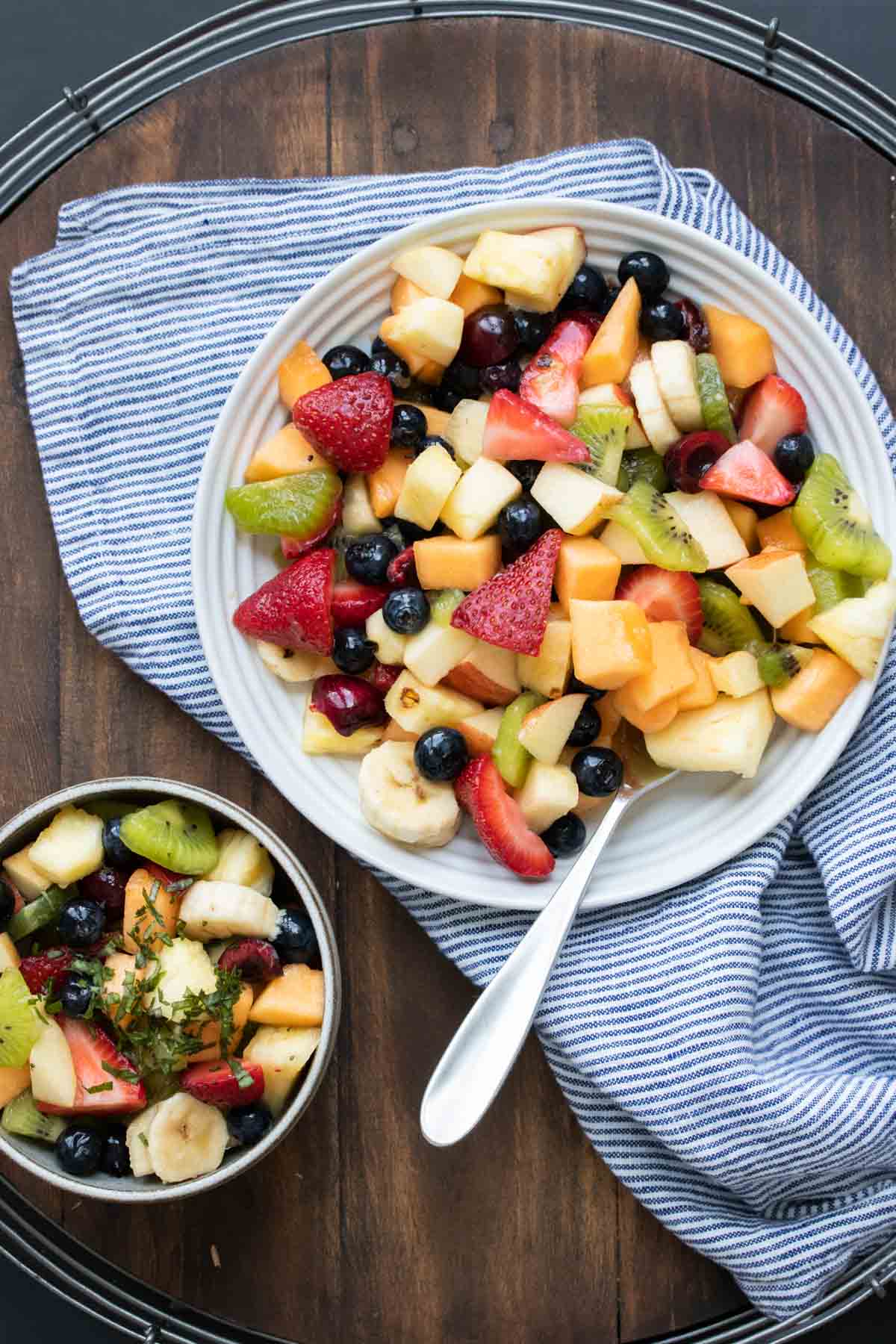 For more easy homemade vegan snacks, make sure to check out my full list!
Cold treats
Make extra during breakfast, then freeze the leftovers for a snack on another day! You can also freeze the ingredients in single serve portions for a dump and blend snack.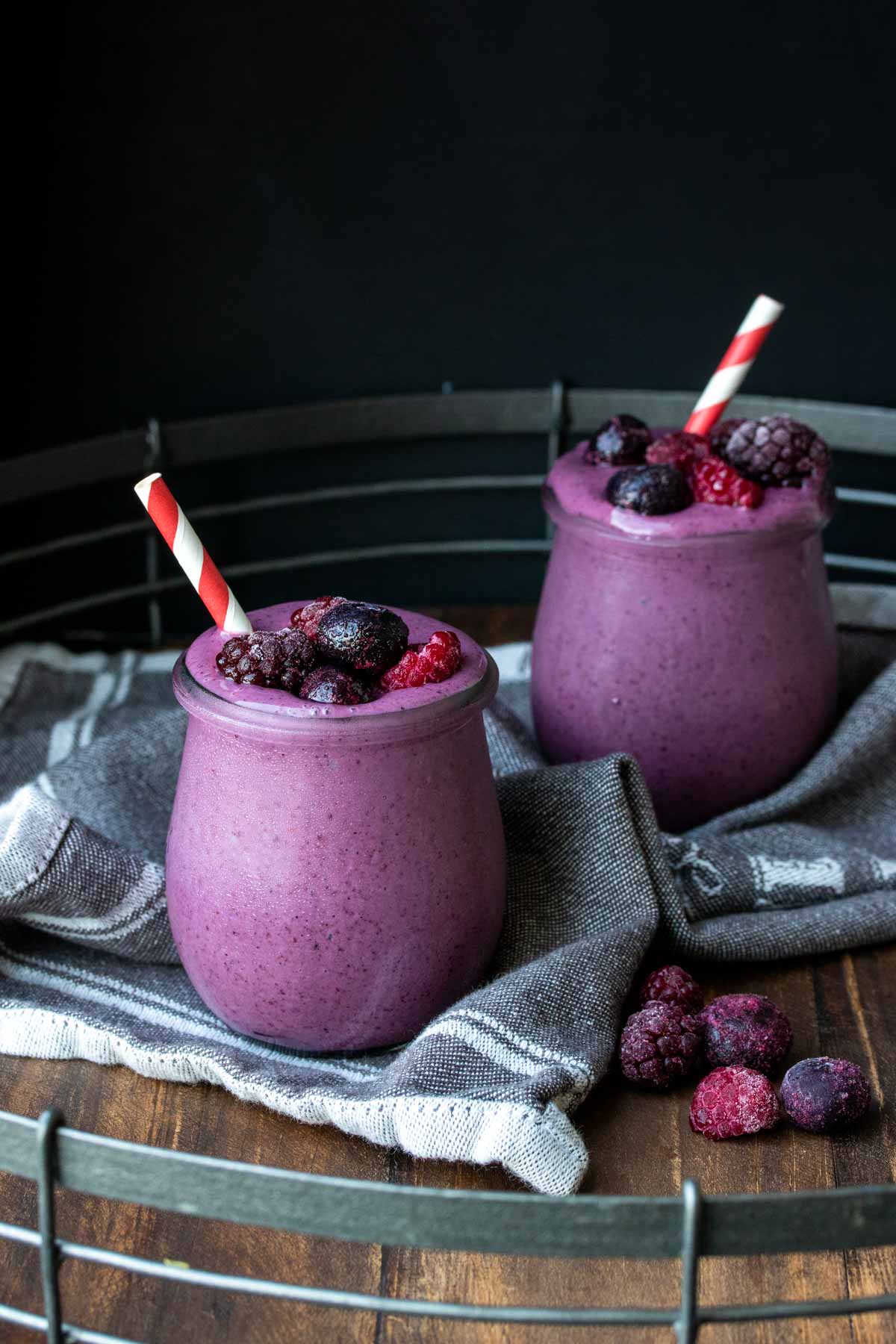 Thicker than your average smoothie, smoothie bowls are a bit more substantial, and you can dress them up with fun toppings! Portion out the frozen fruit ahead of time so it's just a matter of blend, top, and serve.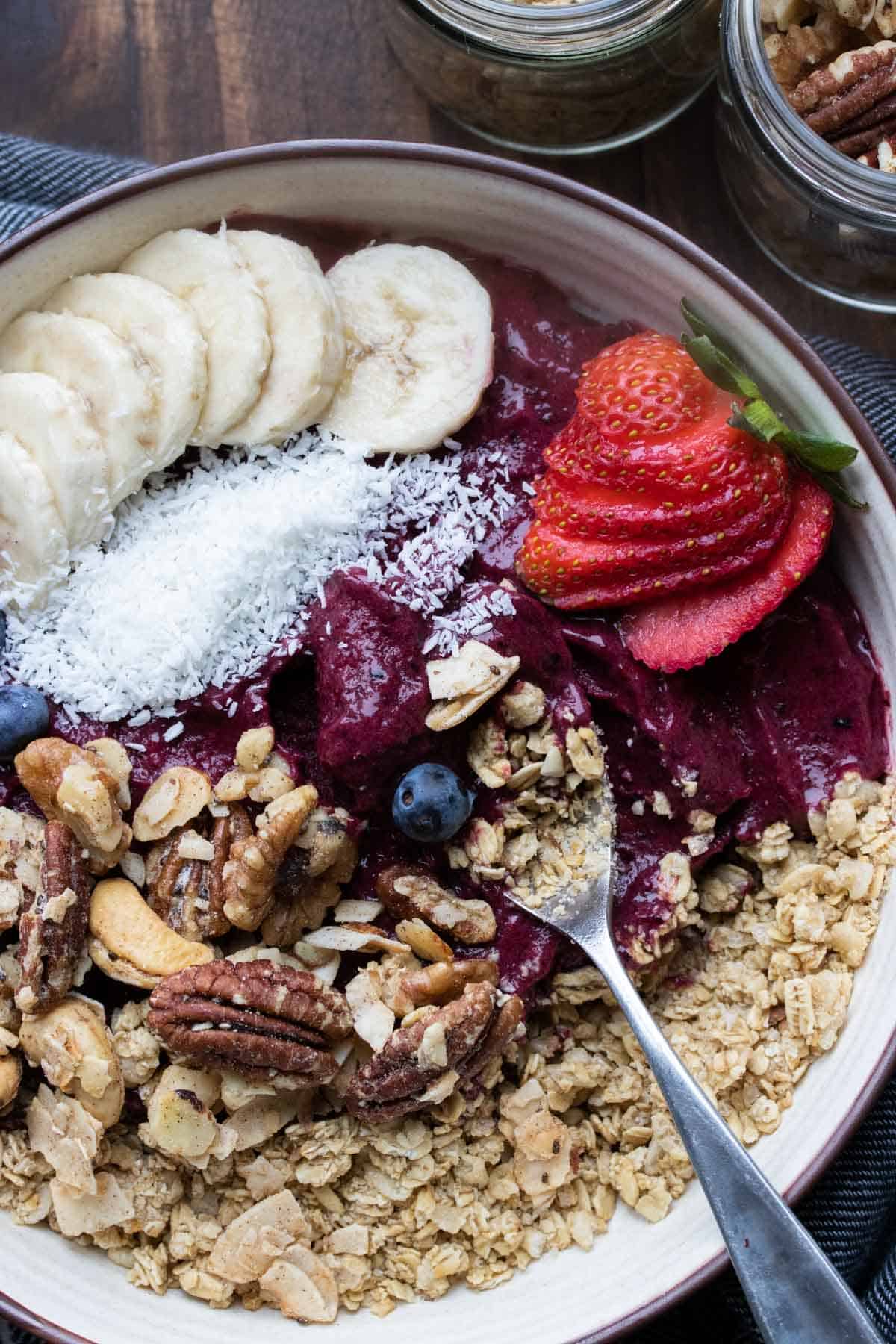 Healthy food that feels like a treat is always a win in my book. This easy recipe only requires 2 ingredients and a blender, you can thank me later!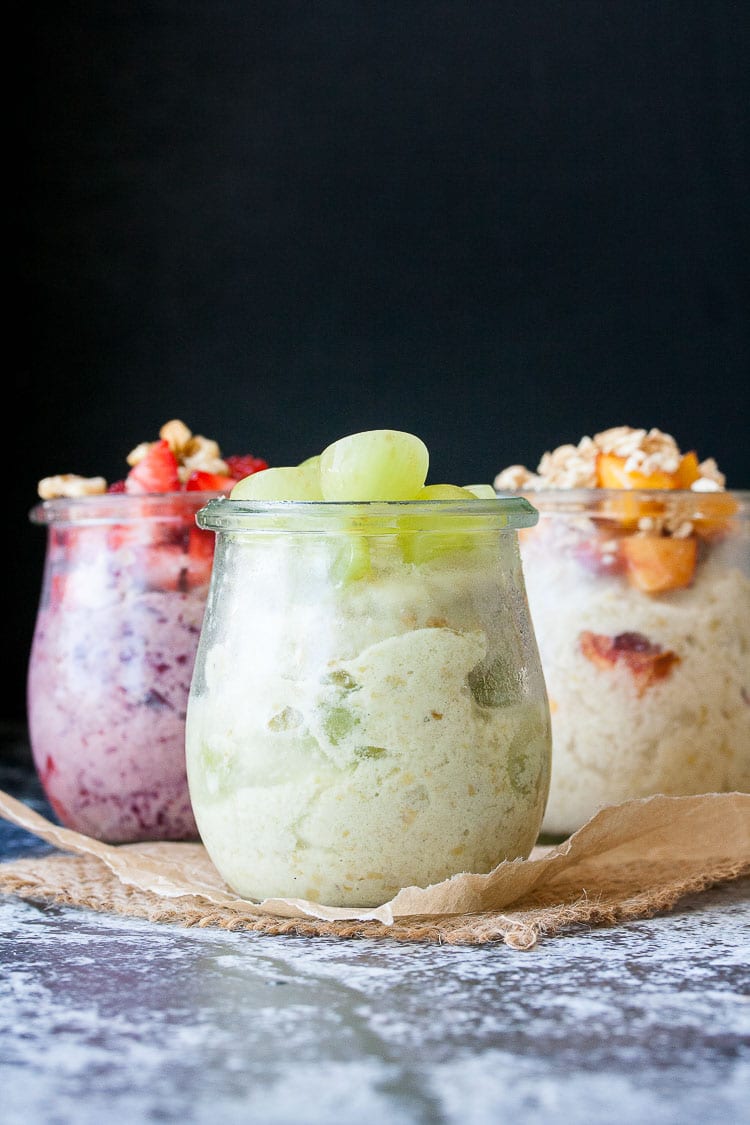 Grab and go snacks
The following recipes are great for making in bulk for the week. Just pop the pre-made snacks in reusable snack bags and take them along to work, school, running errands, beach trips, or adventures of any kind!
Vegan Gluten-Free Banana Oat Muffins ❄️
This simple to make muffins are perfect for a quick breakfast or afternoon snack. Keep them at room temp for up to 4 days, or freeze!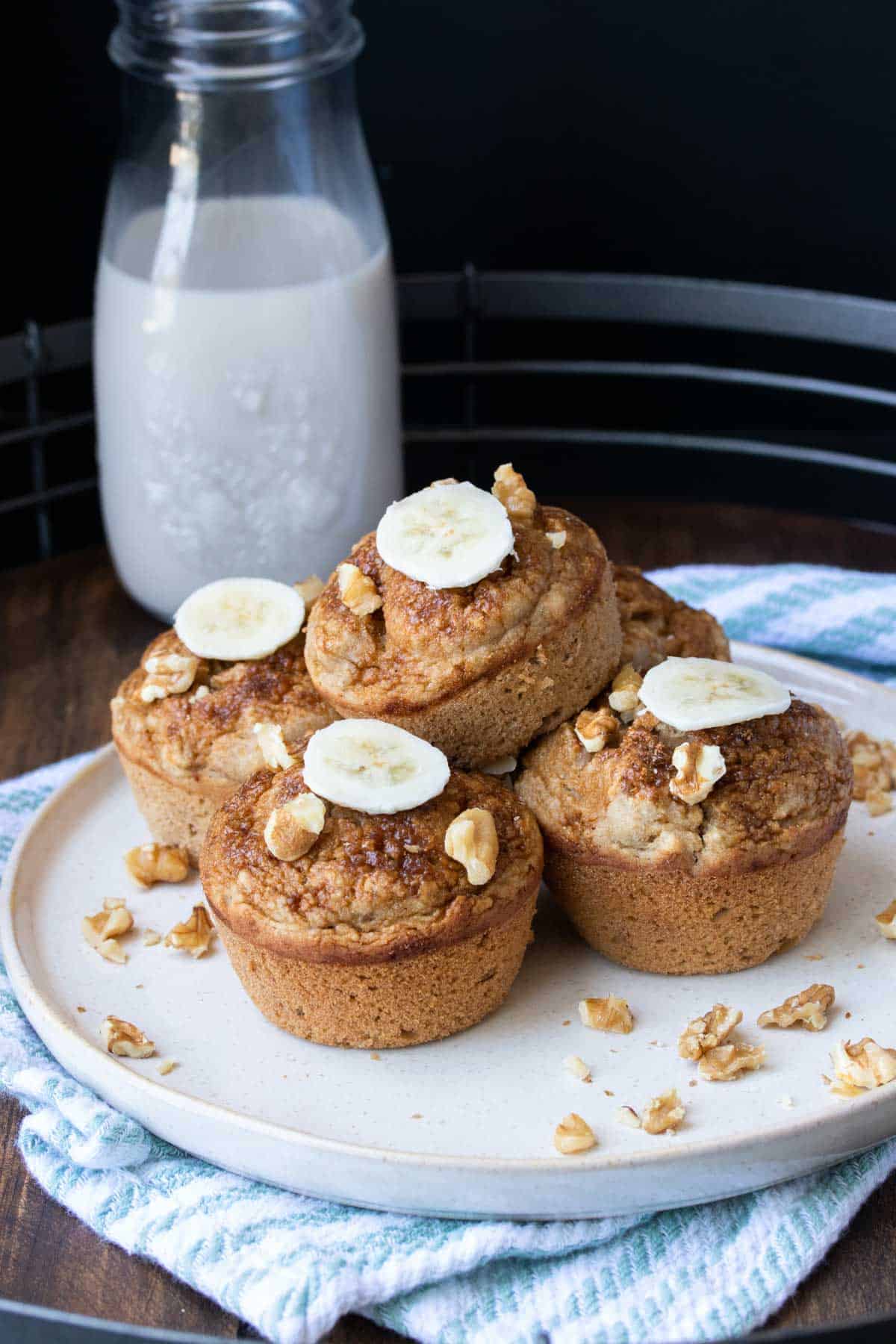 Vegan Gluten-Free Apple Muffins ❄️
These apple muffins are just too pretty, and honestly feel like a dessert. Store for a couple days, or freeze for up to 3 months.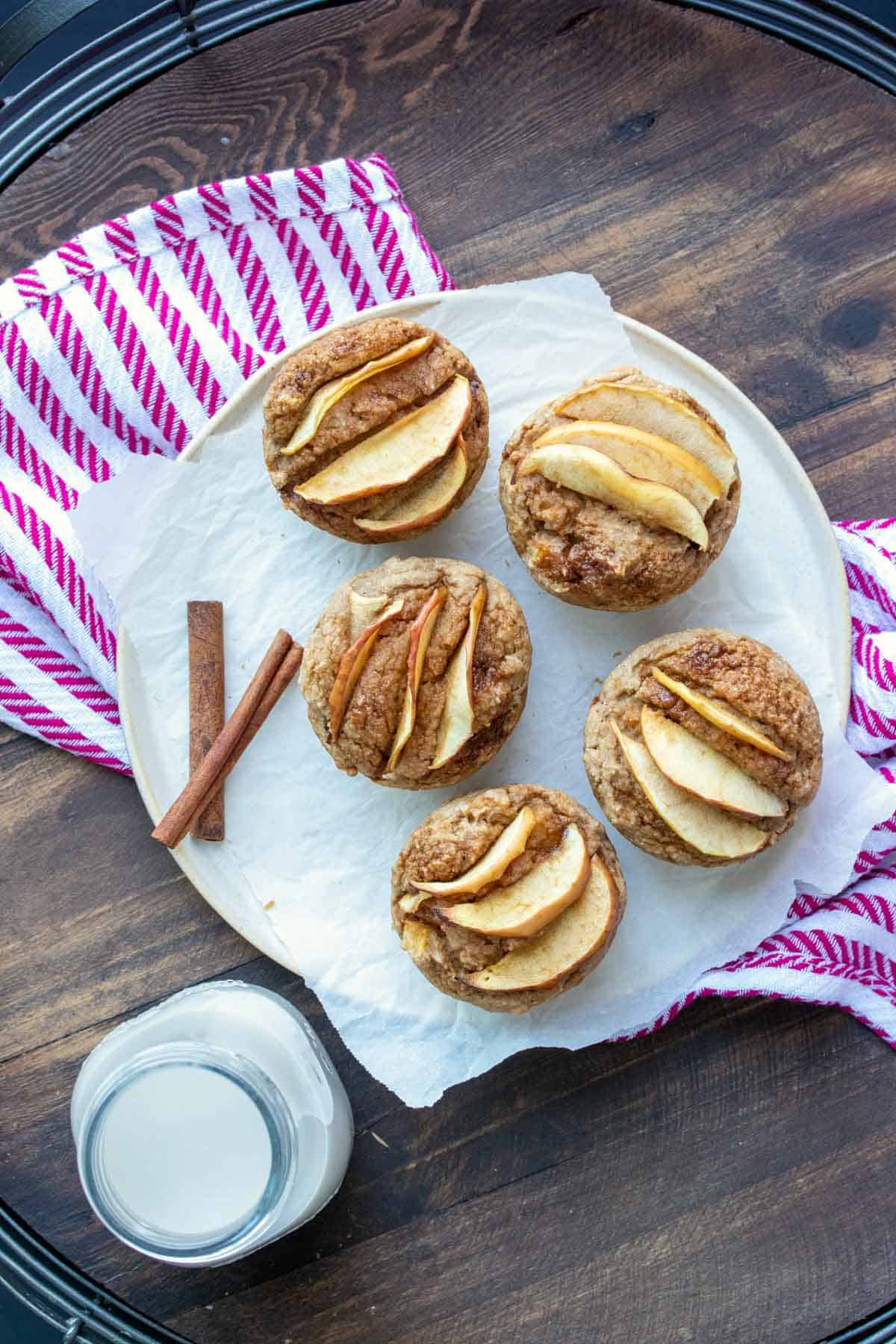 Vegan Gluten-Free Granola Bars
Make up a different flavor each week to keep things interesting! These bars will keep for up to 7 days at room temperature.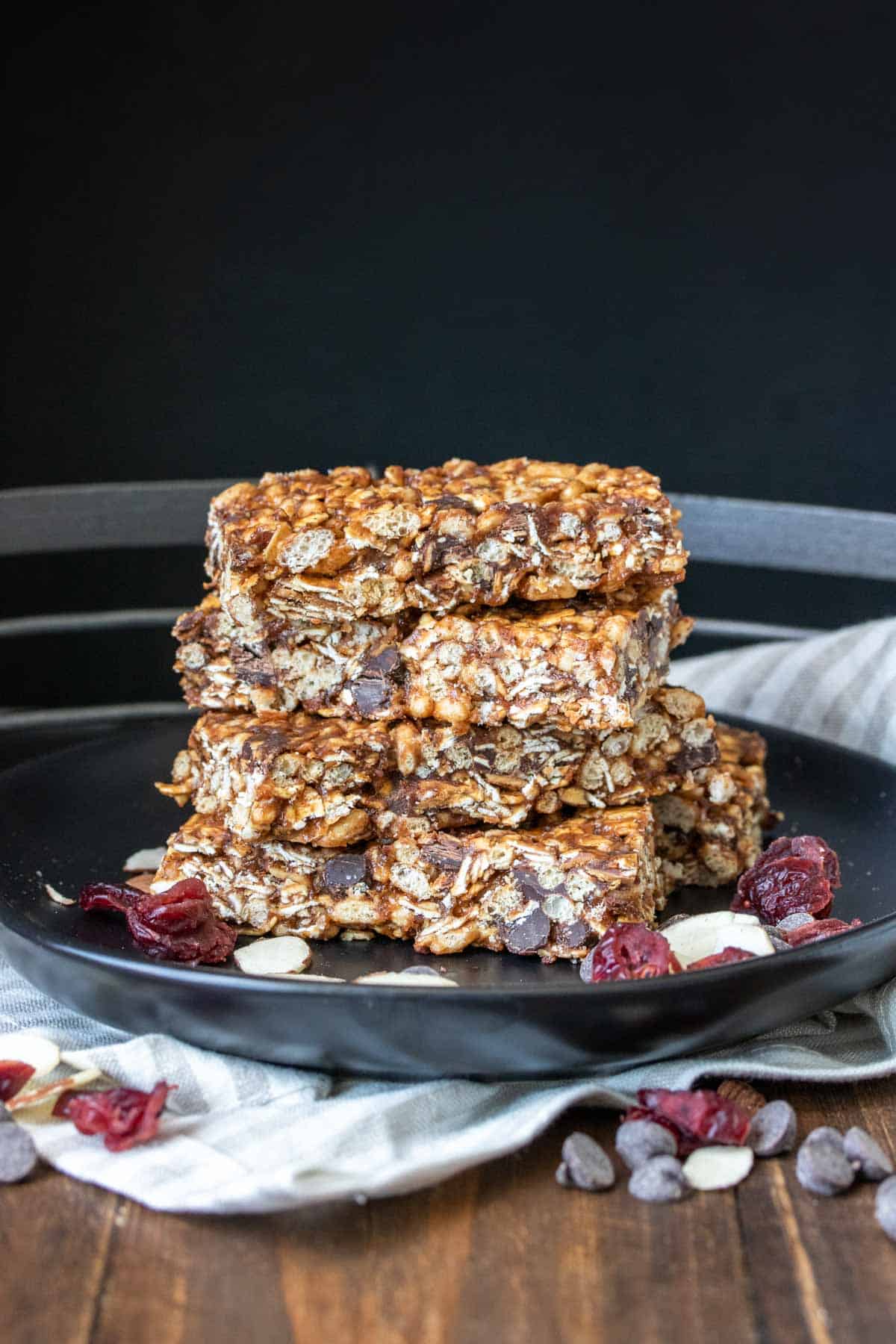 Eat this granola on its own, or use it to top other recipes like yogurt or smoothie bowls. Make up a big batch to enjoy all week long.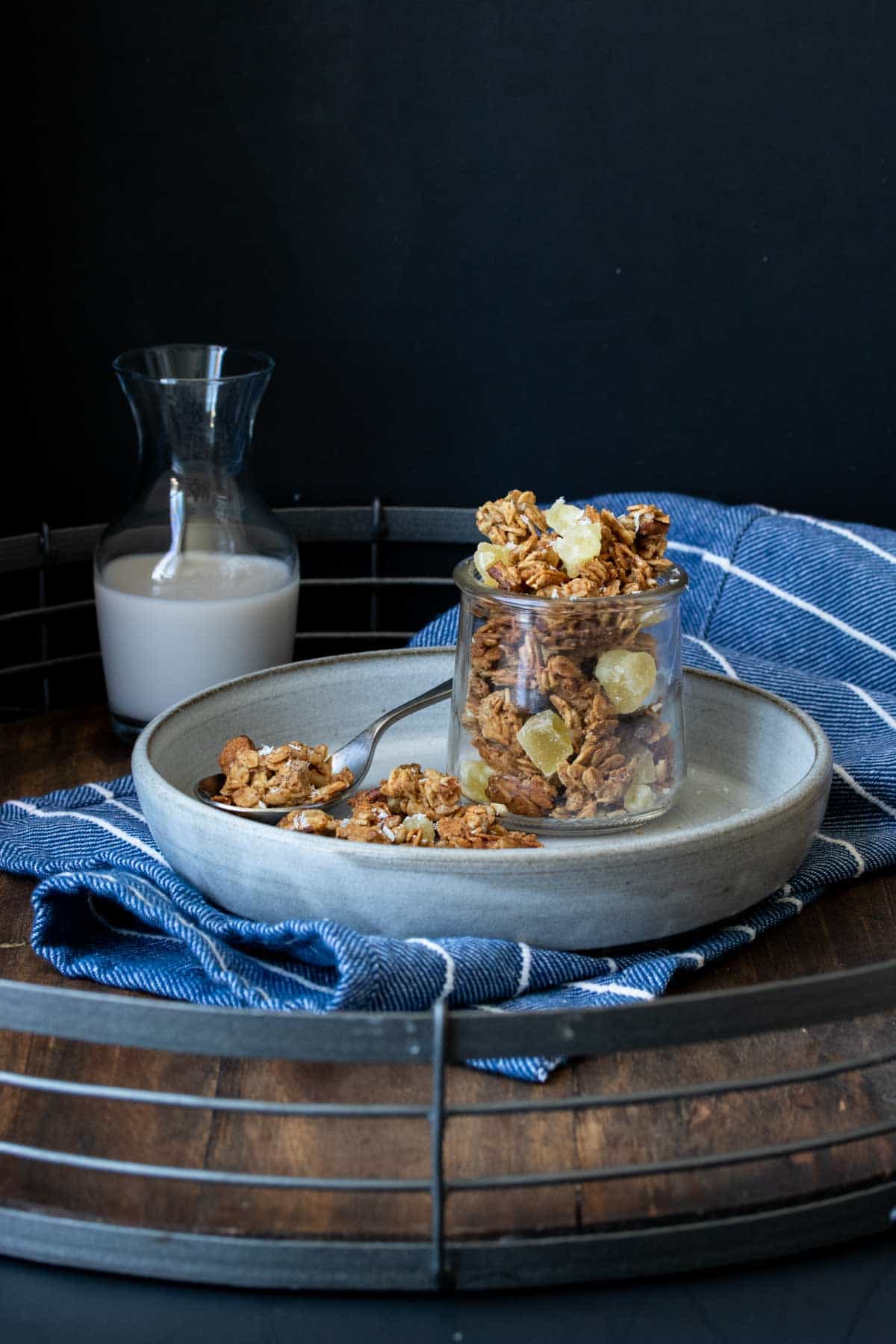 Vegan Gluten-Free Oatmeal Raisin Cookies ❄️
This recipe is much healthier than the classic, plus it's made with all plant based ingredients. Refrigerate or freeze the dough to have on hand for instant fresh baked cookies.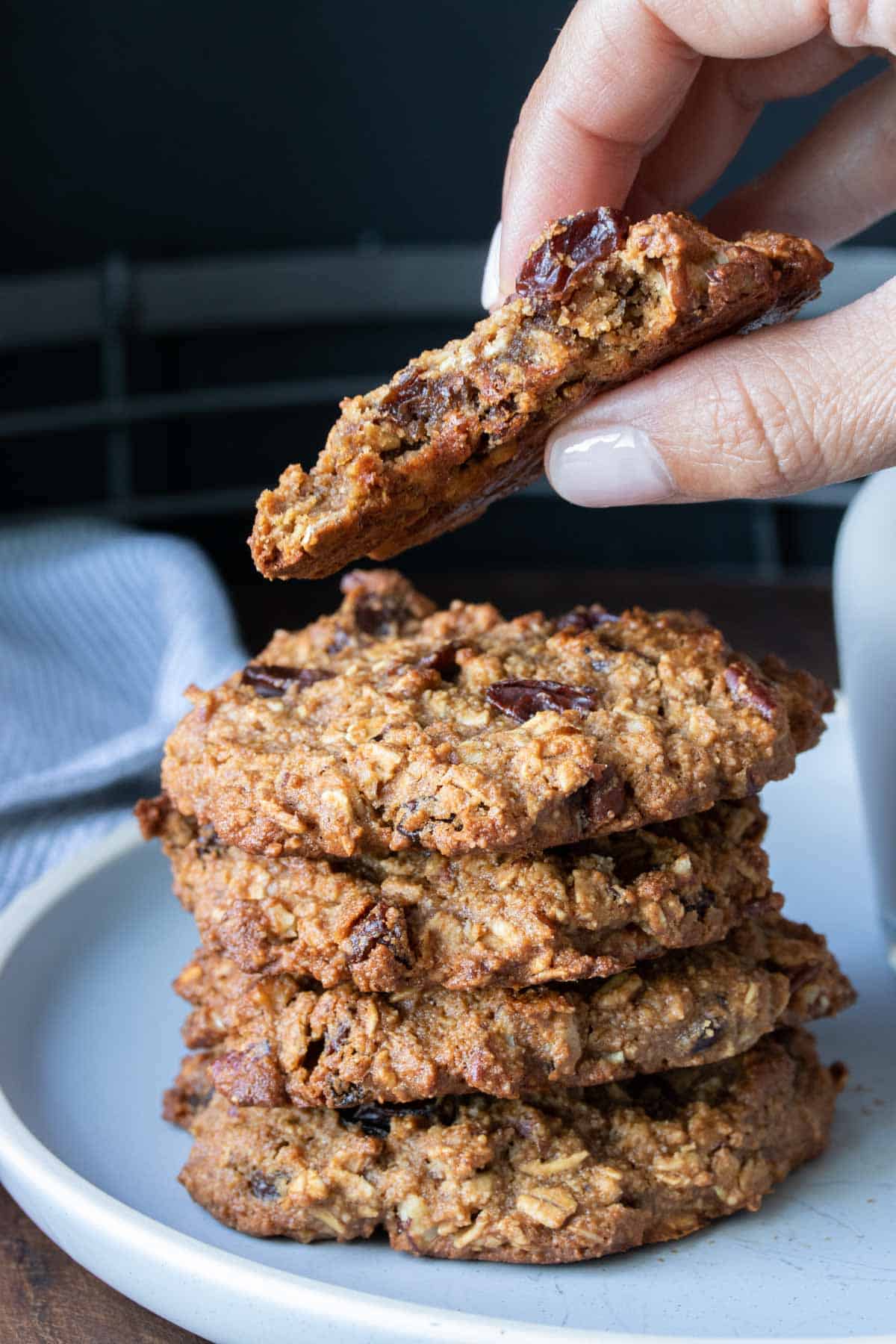 Healthy Peanut Butter Banana Oat Chocolate Chip Cookies ❄️
Healthy cookies? I know, seems crazy but it's true. Bake up a big batch and eat half this week, and freeze the other half for next week.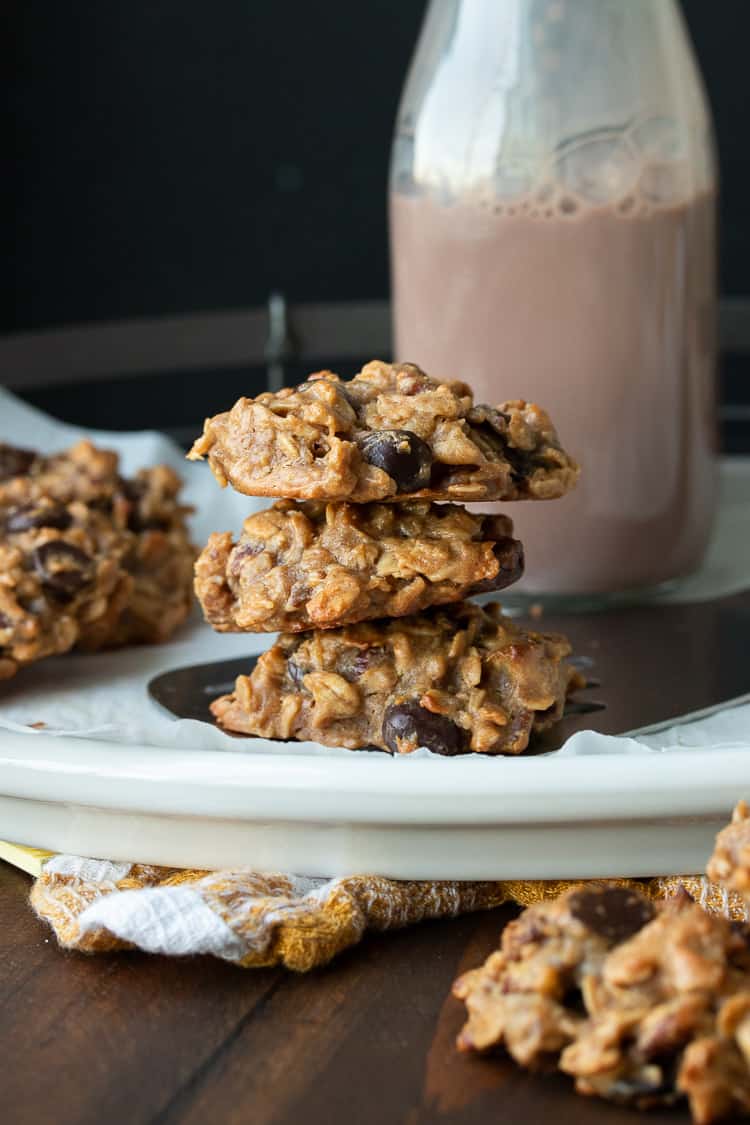 These no bake snacks are a crowd pleaser, and taste just like carrot cake! They keep in the refrigerator for up to 7 days.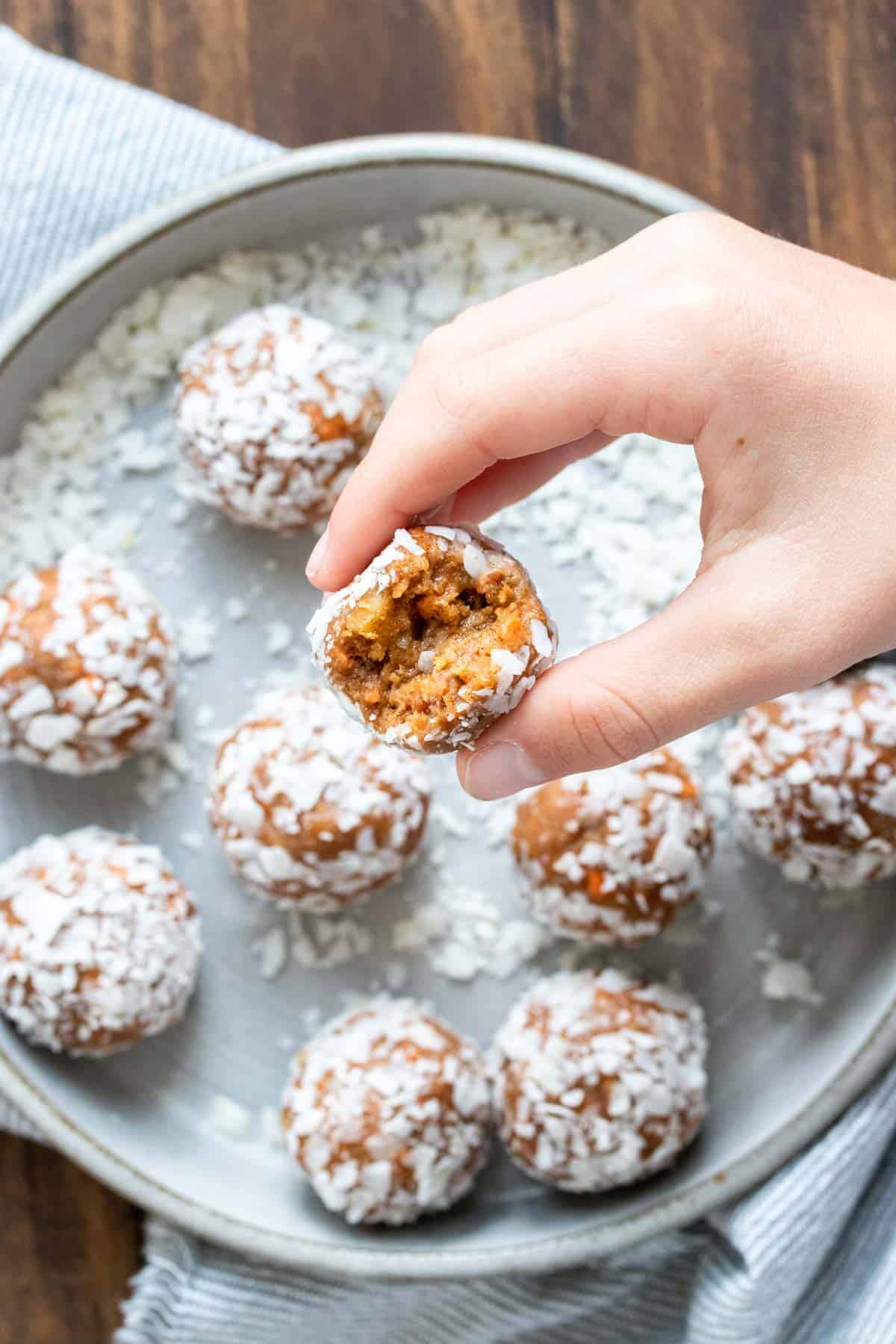 Don't let anyone call you basic for liking pumpkin, it's just too dang good! These easy to make morsels can be stored at room temp for a couple days, or in the refrigerator for up to 7 days.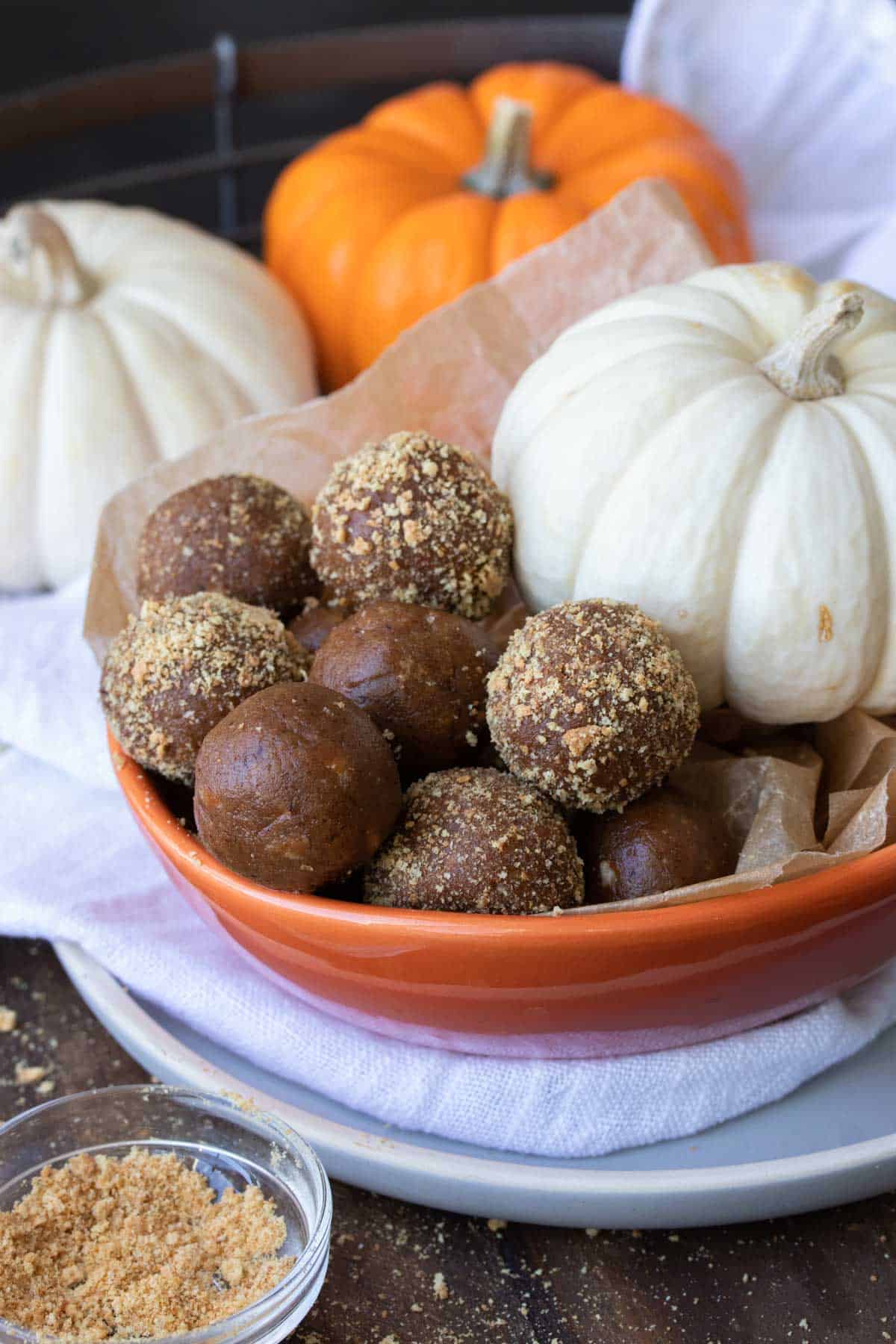 With only 5 minutes of prep time, you can have these healthy dessert-like snacks ready to go! I promise, you will get zero complaints about these bad boys.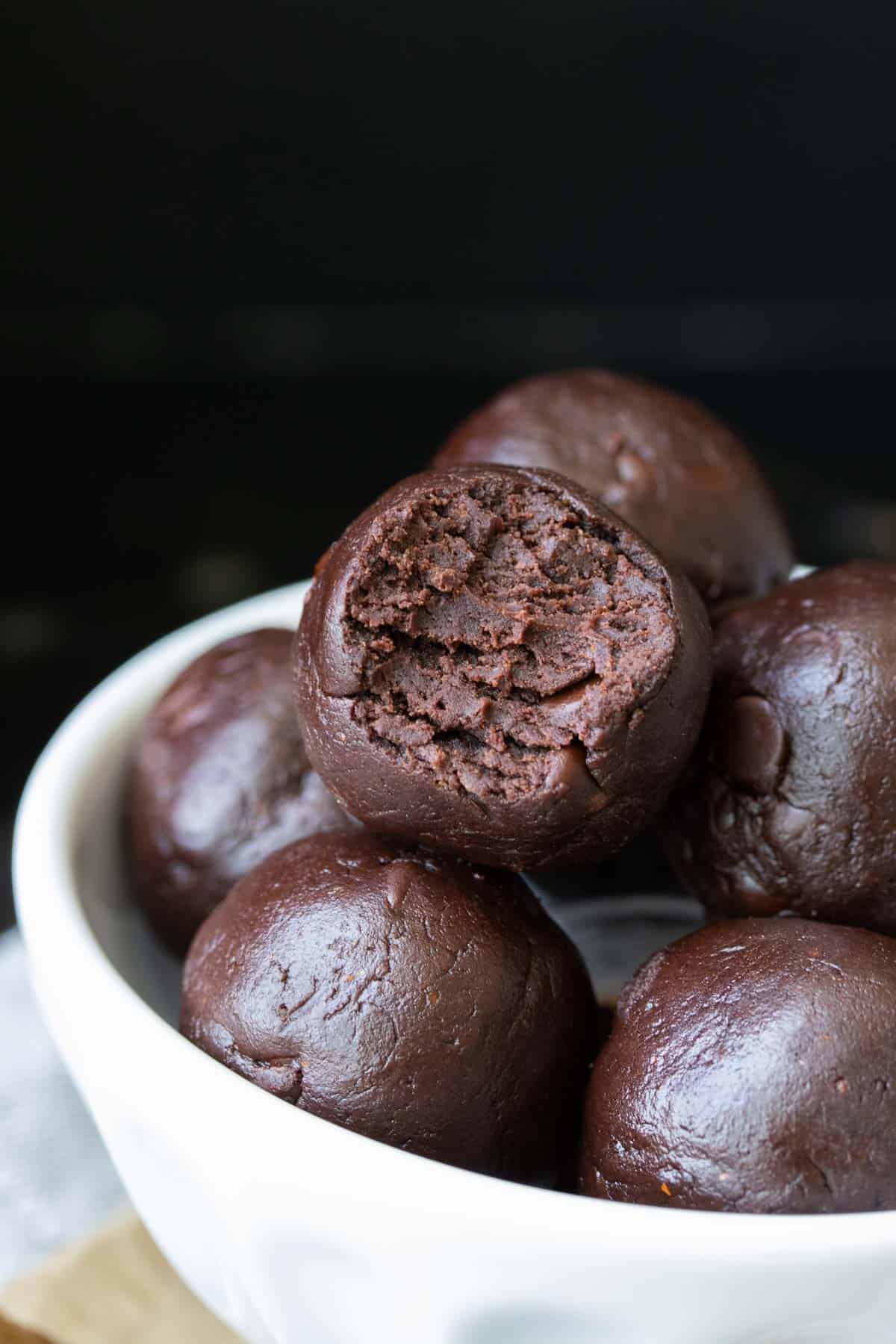 Store Bought Vegan Snacks
If what you're going for is easy as possible, with little to no effort required, then buying snacks at the store will come in handy. There are a few unexpected vegan snacks you can buy, both on the healthy side and junk food. We like a little of both, ha!
Healthy snacks
Snacking is a great opportunity to get more veggies in. Buying fresh fruit and veggies and prepping them yourself takes a little bit of effort but is worth it. If you really don't want to do any prep, you can buy washed, peeled, and cut fruit and veggies. It will just be a bit more expensive.
The following are easy to find year round:
Strawberries
Blueberries
Melon
Oranges
Bananas
Carrots
Celery
Bell Pepper
For zero effort healthy store bought vegan snacks, try the following:
Edamame
Nuts
Trail Mix
Guacamole
Hummus
Roasted Chickpeas
Vegan junk food
Sure healthy snacking is what most of us strive for on a daily basis. However, there's nothing wrong with indulging from time to time.
Here are some surprisingly vegan junk food favorites to nosh on:
Pantry Staples
If you have your house stocked with a variety of plant based foods it's much easier to stay on track. Here are some suggestions for what to always have on hand:
Fresh fruit and veggies (see list above for easy options)
Chickpeas
Oats
Almond flour
Cashews
Almonds
Walnuts
Dried fruit
Flax seeds
Hemp seeds
Chia seeds
Plant based protein powder
Non-dairy milk- Silk Cashew Milk, almond milk, coconut milk, etc.
Plain dairy-free yogurt
Cinnamon
Salt & pepper
Vanilla extract
Maple strup
Common Questions
What snacks do vegans eat?
The above list goes to show that vegans can eat all kinds of snacks! Both healthy and not so much, there are so many plant based options including fruit, veggies, nuts, dips, cookies, chips, etc!
What junk foods are vegan?
The most popular vegan junk food is probably Oreos! But there are many store bought cookies and chips that are vegan, see the list above for more details.