This weekly vegan meal plan 2 is packed full of delicious vegan recipes to keep your bellies happy and bodies full of goodness all week long. There's also a handy shopping list to make your next week of vegan meals even easier!
Summer is over, fall is here and it's time for comfort food. It is time to get organized and cleanse our bodies of the indulgences of summer.
Not to mention, the holidays are around the corner and we know how weak we get around all those treats. I'm looking at you holiday cookies. So start the season right, prep and give meal planning a try with this weekly vegan meal plan!
If you missed my first vegan meal plan, make sure you check that one out too. It got such a great response, that I wanted to create a second one for all of you meal plan junkies (see I knew you'd be hooked).
Plant-based eating can be overwhelming at first, but if you keep yourself organized, it is easy! I am a meal planning lover and want to help those of you that struggle with it. Which is why I put all of these together. This truly is just delicious food, and it happens to be plant-based!
7 days of Plant-Based Eating
I created this weekly vegan meal plan from day one to day seven in the order that I think is easiest, feel free to switch it up but read each day carefully as I include ways to keep prep easier. In each recipe on my site, I include tips on prepping ahead plus I tell you how to adapt it for your baby or toddler, so read the notes carefully.
The recipes for each day are either adapted for 4 servings, or in some cases I have you freeze leftovers for another time. The lentil soup is doubled so you can eat it over two nights.
Many of these recipes ask for a number of cups of chopped veggies, I estimated how many whole ones you will need to get the amount of chopped. I rounded up so you may have more than necessary, but save for another time or for extra with the meal on day #5 which incorporates leftover veggies.
For ease of shopping I also focused on using unsweetened cashew milk when non dairy milk is required. However, you are welcome to use any other plant milk you prefer.
When I chose my plant-based milk, I always turn to Silk brand. I not only love the quality of their products, but I love their #doplants initiative that encourages plant-based eating. Sign up here to receive their newsletter on all things plants and bring the power of plants into your kitchen!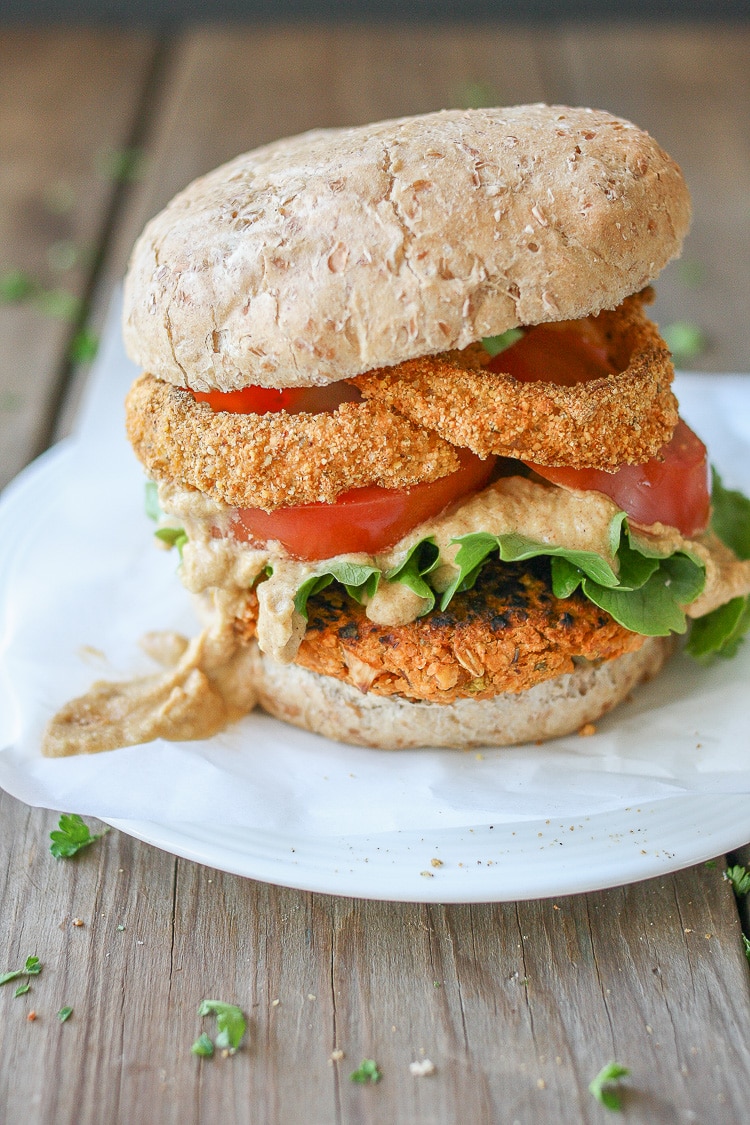 This recipe originally makes about 15 burgers. I have cut it in half here. Eat this one night and freeze the rest of another time (perhaps a night you need to defrost a quick meal).
When you prep for these, also chop the carrots, celery and cauliflower for the Veggie "Meat" Sauce that you are making tomorrow, day #2. You can also chop an extra 1/4 cup green onions to use on day #5.
The optional toppings are Pistachio Buffalo Cream, lettuce, tomato and red onion. Feel free to add them, or even top with anything else you like.
An extra side for this dinner is my Baked Cornmeal and Pepita Crusted Onion Rings. I did NOT include this in the shopping list as it ads an extra level of prep to this meal and I wanted to make it as easy as possible, but feel free to add on your own if you're feeling extra feisty!
This recipe makes more sauce than you will use tonight, freeze the leftovers for another night when you need a quick meal.
The carrots, celery and cauliflower were prepped with last nights meal.
I included the jarred chopped/crushed tomato option in the shopping list, but feel free to use the fresh tomato option from the recipe, just make sure to adjust accordingly when you shop.
You can use the fresh herbs from the recipe if you prefer, but for ease of prep I have included the dried version in the shopping list. Make sure to adjust accordingly when you shop.
Salt and pepper in this meal is to taste, depending on the broth you use and how salty you prefer it.
I include the optional Hemp Almond Parmesan to sprinkle on the top, but feel free to leave it out.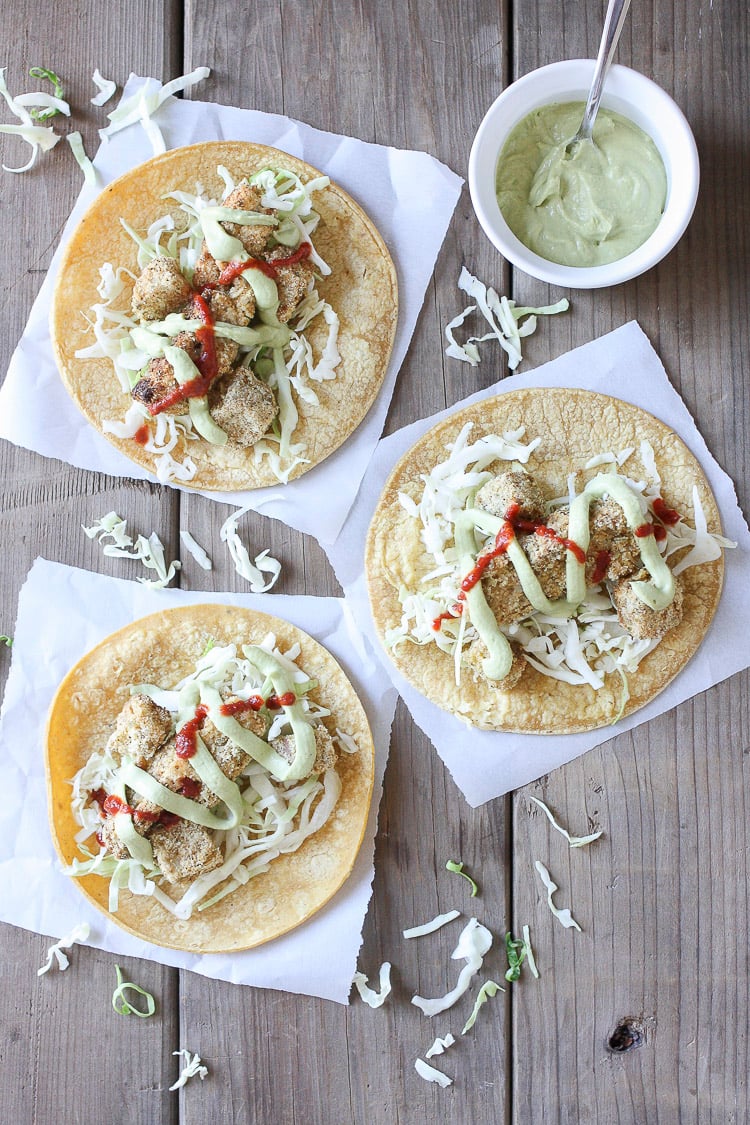 Cut half of one head of cauliflower into thick strips for these tacos, and the other half into big pieces for the meal on day #5.
Cut all 3 of the potatoes into pieces, both for this meal and for the meal on day #5.
For ease of shopping, use cashew milk to make the sauce instead of almond.
I have doubled this recipe for eating both today and on day #7.
Cut 4 carrots into pieces to use with this meal, and then cut 2 carrots into pieces and save to use with tomorrow's meal.
Use 1/2 cup crushed tomatoes instead of sauce (this makes it easier since you are purchasing crushed tomatoes for the sauce from day #2).
Chop 2 medium onions to use with this meal, and then chop 1 small onion and save to use with the meal on day #6.
This bowl was originally created to use leftover veggies and beans. I added the following to the shopping list to use with this meal (in addition to any other leftovers you have that you can add):

carrots
cauliflower
potatoes
green onions

For ease of shopping, use cashew milk to make the sauce.
The original recipe is per bowl, but I multiplied it by 4 (which is accounted for in the shopping list).
I have included enough beans in the shopping list for this meal, but you can also add the extra from the burgers from day #1.
The leftover lemon herb sauce from here is used with tomorrow's recipe.
Make sure you soak the chickpeas overnight.
Use the leftover sauce from yesterday for this instead of the sauce that is in the recipe. If you prefer the sauce that is in the actual recipe, then plan accordingly when you shop as I did not include the ingredients in the shopping list.
The onion was chopped and prepped from the recipe on day #4.
If you do not want to buy coriander just for this recipe, feel free to leave it out.
Day #7 Leftover Greek Lentil Soup
Easy meal day as this meal is simply leftovers from day #4.
Weekly Vegan Meal Plan Shopping list
To make your shopping experience easier, I have divided the list into sections. If you chose to change anything make sure you plan accordingly and change/add to this list. Optional parts to each recipe are noted.
Weekly Vegan Meal Plan 2 Shopping List
Get yourself organized and ready to tackle plant based meals your whole family will love with this weekly vegan meal plan!
Cuisine:
gluten-free, vegan
Servings
:
7
day meal plan serves 4
Ingredients
Produce
9

full sized carrots

7

large celery stalks

2

medium heads cauliflower

1

bunch green onions

3

medium potatoes

1

head cabbage

2

medium and 1 small sweet/yellow onion

5

fresh lemons

9 tablespoons juice

1/2

cup

dill

1/2

cup

parsley

1/4

cup

chives

1/4

cup

cilantro

13

cloves

garlic
Canned Goods
4

cans chickpeas

15 ounce cans

1

can white beans

15 ounce can

22

ounces

crushed tomatoes
Dried Goods
1 1/2

cups

dried chickpeas

2

cups

dried green lentils
Condiments
10

tablespoons

buffalo cayenne pepper type hot sauce

like Franks

about 3 tablespoons your favorite hot sauce

2

tablespoons

nutritional yeast

6

tablespoons

apple cider vinegar
Pasta and Grains
1/2

cup

oats

gluten free if needed

16

ounces

your favorite pasta

gluten free if needed

4

cups

cooked rice of choice
Breads and Baked Goods
4

burger buns of choice

8

corn tortillas
Nuts and Seeds
1

tablespoon

ground flaxseed

1/2

cup

unsalted raw pepitas

pumpkin seeds

1

cup

cashews

3/4

cup

raw almonds

1

cup

pistachios

1

cup

hemp seeds
Baking and Spices
1/2

cup

white cooking wine

10

cups

veggie broth

, low sodium if needed

3 3/4

cups

almond meal

1/2

cup

cornmeal

1

tablespoon

tapioca/potato/corn starch

1/2

cup

and more to saute of your favorite cooking oil

if using

2

teaspoons

dried basil

2

teaspoons

dried plus to taste oregano

2

teaspoons

dried thyme

4

teaspoons

cumin

1

teaspoon

chili powder

2

teaspoons

garlic powder

6

bay leaves

1

teaspoon

coriander

4 3/4

teaspoons

plus to taste pink/sea salt

1/2

teaspoon

plus to taste ground black pepper
Optional additions to meals
For burgers:
Lettuce to top 4 burgers

Tomatoes to top 4 burgers

Red onion to top 4 burgers
Hemp Almond Parmesan (to sprinkle on pasta)
Recipe Notes
Nutritional value, cook and prep time is based on an average of all recipes, please see original recipe posts for more accurate information.
Nutrition Facts
Weekly Vegan Meal Plan 2 Shopping List
Amount Per Serving
Calories 621
Calories from Fat 225
% Daily Value*
Total Fat 25g 38%
Sodium 237mg 10%
Potassium 847mg 24%
Total Carbohydrates 79g 26%
Protein 22g 44%
* Percent Daily Values are based on a 2000 calorie diet.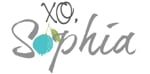 This is a sponsored conversation written by me on behalf of Silk. The opinions and text are all mine.