A collection of amazing recipes that everyone will drool over, they just happen to be made without animal products. All of your favorites, made even better than the originals! Healthy vegan recipes like no other
"Vegan food? Yeah, I'd never eat that. It's so gross." We've all heard this one. People are set in their ways, give something a label they aren't used to and they run. Vegan is just a label, a label that means made without animal products. Just like nut free is made without nuts and chlorine free has no chlorine. I may offend some with this, but that's the reality. And I am here to help people see that food without animal products does not suck.
These 30 recipes are hands down amazing. I'm talking drool inducing, out of this world, damn I need that type of food. Desserts, main dishes, appetizers, you name it. I dare you to eat just one bite. You CAN have your cake and eat it too (or pasta or burritos or burgers or even onion rings).
Cooking vegan food is not hard, just new for you
I'm going to tell you one thing, and listen well. You must let go of the whole "but it's so hard" idea you are thinking right now. Yeah, I read minds. It is not hard. It's simply different.
In fact, my cream sauces are WAY easier than the traditional Alfredo. Why? Because all you do is stick everything into a blender and blend. No sitting at the stove stirring so it doesn't stick. See, told you.
And while I'm at it, let's cover the whole I don't have a Vitamix issue. If you don't have a Vitamix, you can use a regular blender, and all you need to get that same Vitamix smooth texture is a coffee grinder.
Don't have a coffee grinder? Do yourself a favor and buy one for less than $20. I had to use the coffee grinder method once and I swear the end result was just as creamy smooth! Not sure what I'm talking about? Read this post.
Okey dokey, let's get to it. 30 healthy vegan recipes that do not suck at your service!
1) BAKED PROTEIN PACKED VEGAN BUFFALO CAULIFLOWER DIP : Ummmm, does this amazingness even need an explanation? You. Won't. Stop. Eating.
2) VEGAN QUESO BLANCO (MEXICAN WHITE CHEESE DIP): Gooey, creamy, with a touch of spice. I suggest dipping chips but won't blame you if you stick your face right in.
3) GRAIN-FREE SEA SALT CHOCOLATE CHIP COOKIES: These take 1 bowl and 20 minutes. They use ingredients you know and are so easy, I have made them with one kid hanging on my leg and the other screaming. You simply cannot eat just one.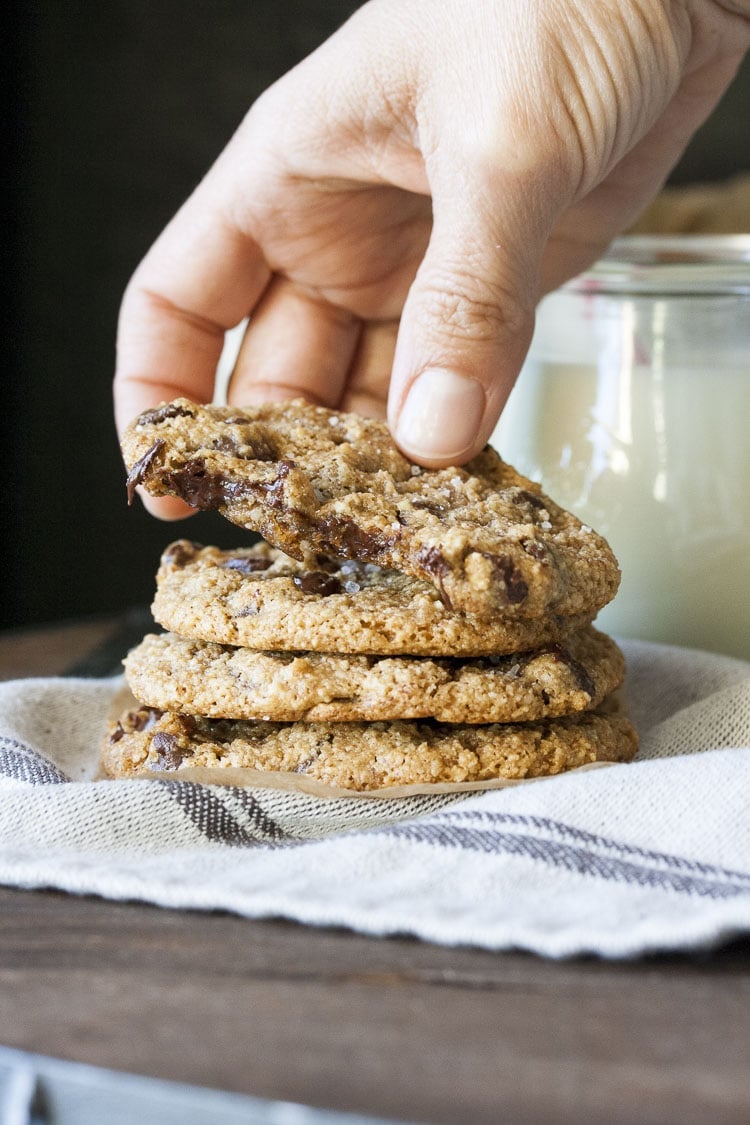 4) BAKED CORNMEAL AND PEPITA CRUSTED ONION RINGS WITH PISTACHIO BUFFALO CREAM: I used to hate onion rings. Then I met these. Crispy, crunchy and that sauce? OMG
5) BUFFALO CHICKPEA BURGERS: These are a hot sauce lovers dream. Filled with protein and loaded with healthy ingredients, then piled on with insanely good toppings (I mean, onion rings, hello!). Every bite is one step closer to the food coma you've always wanted.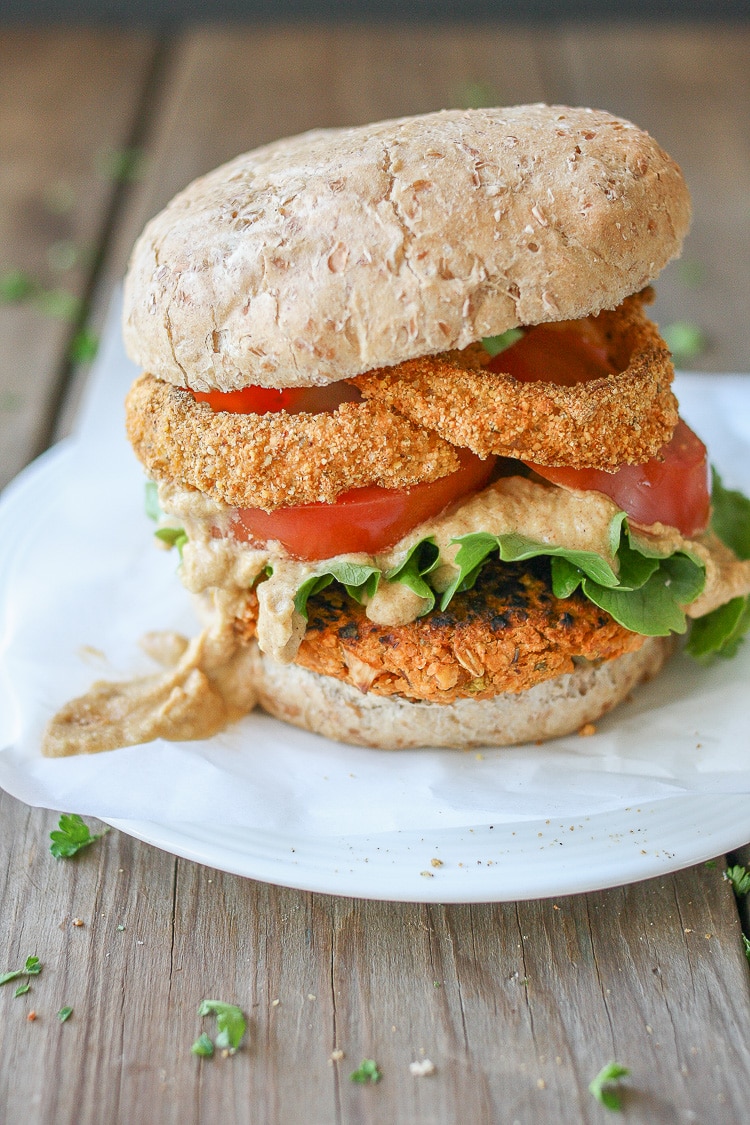 6) FALL HARVEST BURRITO WITH HOMEMADE VEGAN MAYO: I like to call this my little flavor bomb. Your mouth is about to have a party. And did you ever think that you would hear the words healthy and mayo in the same sentence? It happened.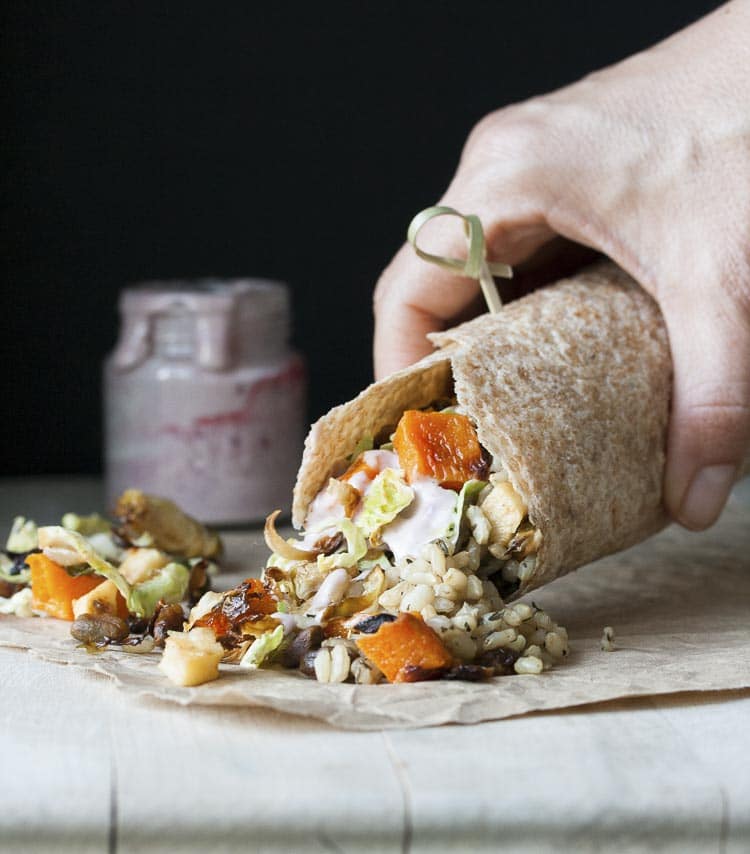 7) VEGAN CREAMY PESTO, TOMATO AND SAUSAGE LASAGNA: I know, lasagna is a b$%@# to make. I'm telling you though, this is worth every minute you spend. The flavors in here are incredible.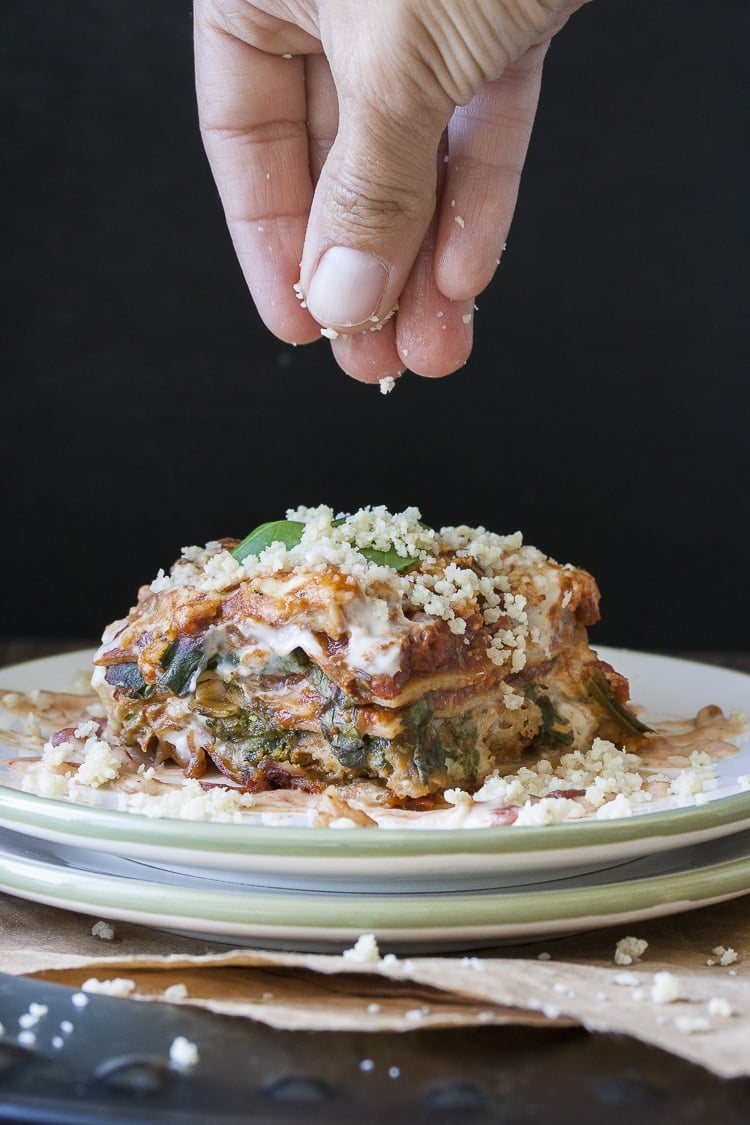 8) DOWN HOME BBQ BURGER AND HOMEMADE BBQ SAUCE: I lost count of how many meat eating guys have told me how much they like this. That speaks for itself.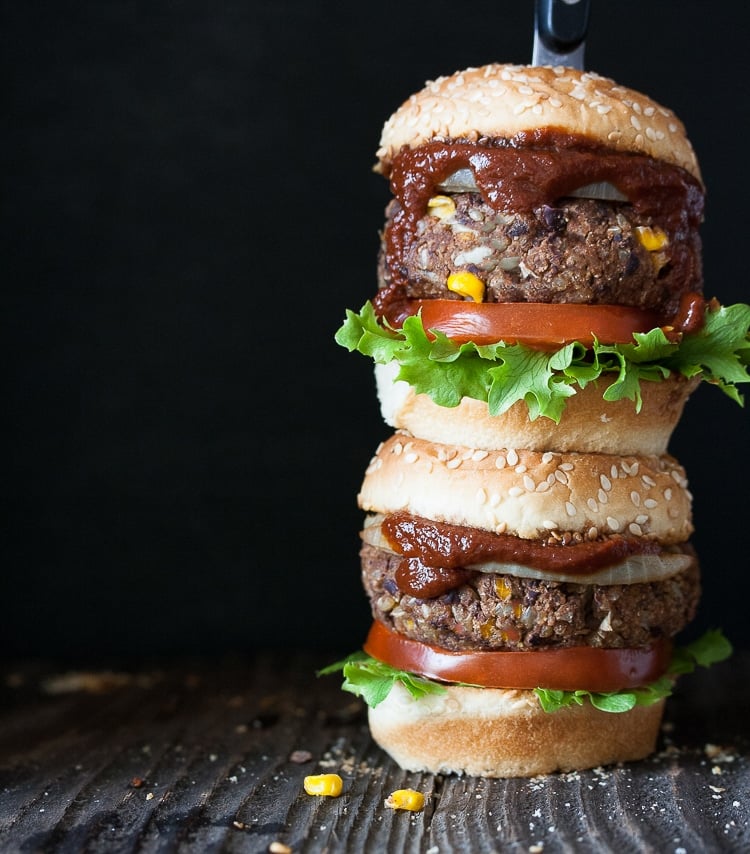 9) CRISPY BAKED MAC AND CHEESE BALLS: Take the steps to make these crispy balls or just shovel the mac and cheese into your face. Either way, you won't regret it. Unless you eat so many you puke, then you might.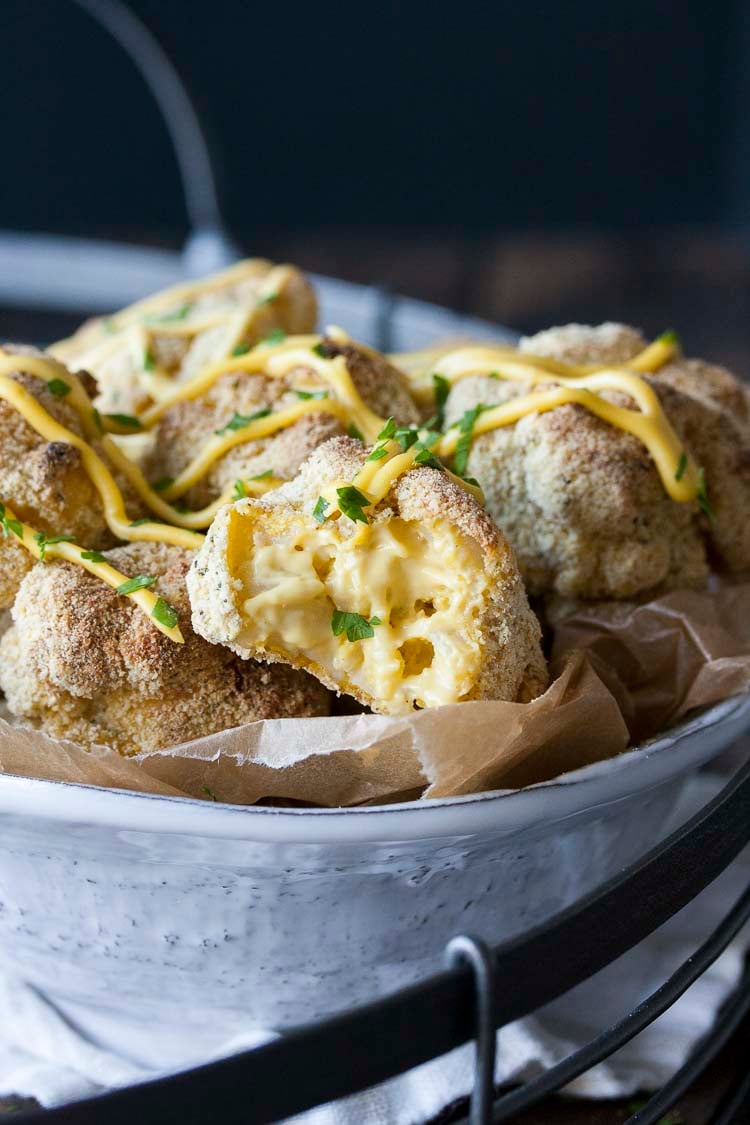 10) VEGAN 7-LAYER DESSERT LASAGNA: Yeah, this is real. You are not dreaming. Although this one isn't exactly "healthy" but I had to include it in this list.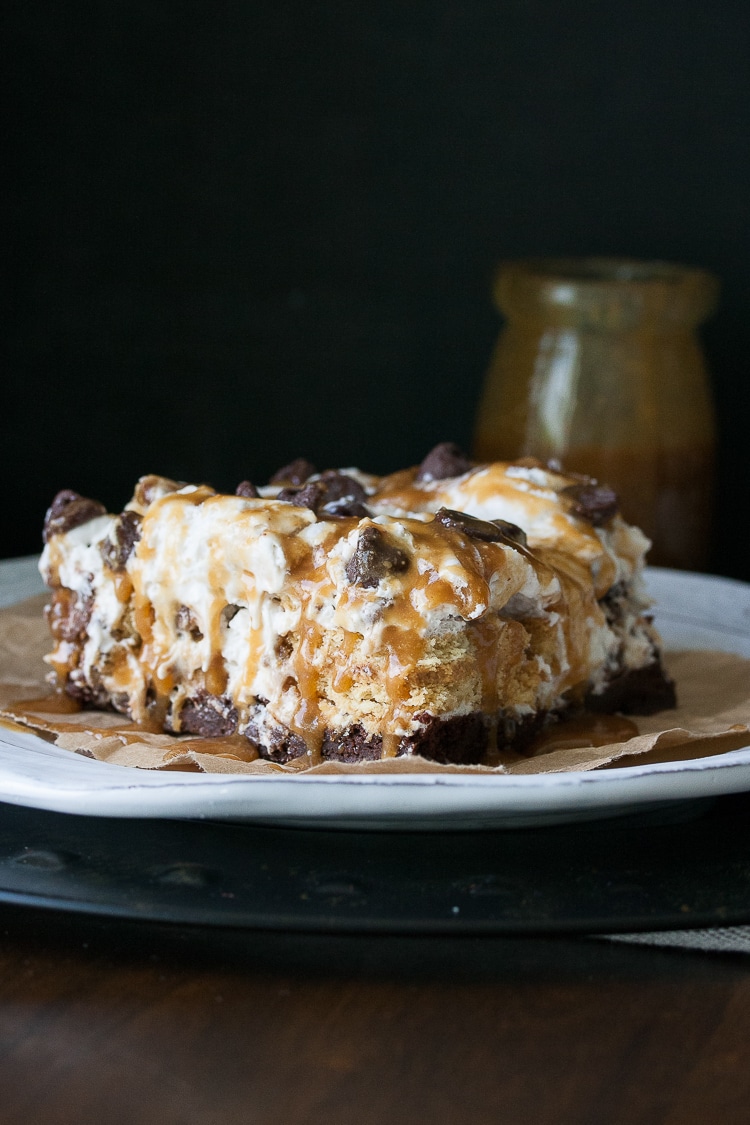 11) VEGAN STUFFED SHELLS WITH CAULIFLOWER RICOTTA: This is low fat food in a fat filled disguise. You will not believe that these are made with veggies hidden inside.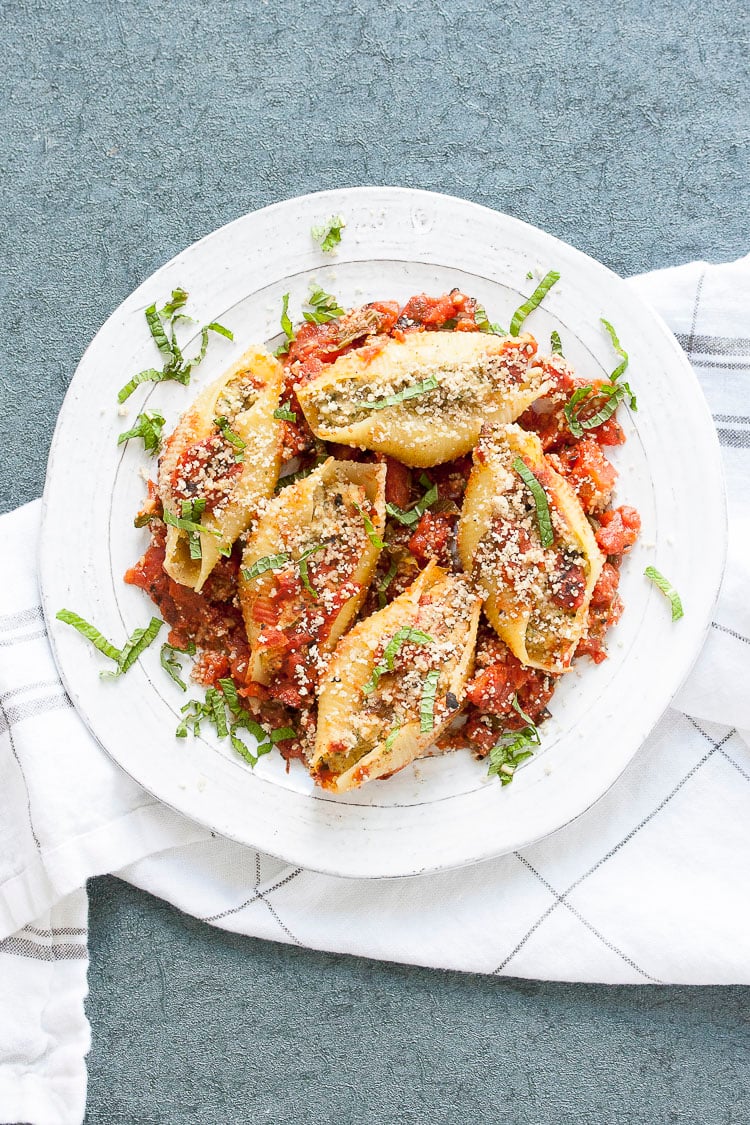 12) : Heading to a picnic? Feel like shoveling this in your mouth? This recipe is highly acceptable for either situation.
13) FLOURLESS 5 MINUTE S'MORES MOLTEN LAVA CAKE: You read that right. 5 minutes. This is a quick, microwave fix for your sweet tooth. And plus, s'mores.
14) ZUCCHINI RAVIOLI: Looking for a low carb fix but still need that comfort food feel? I got you covered with these babies right here.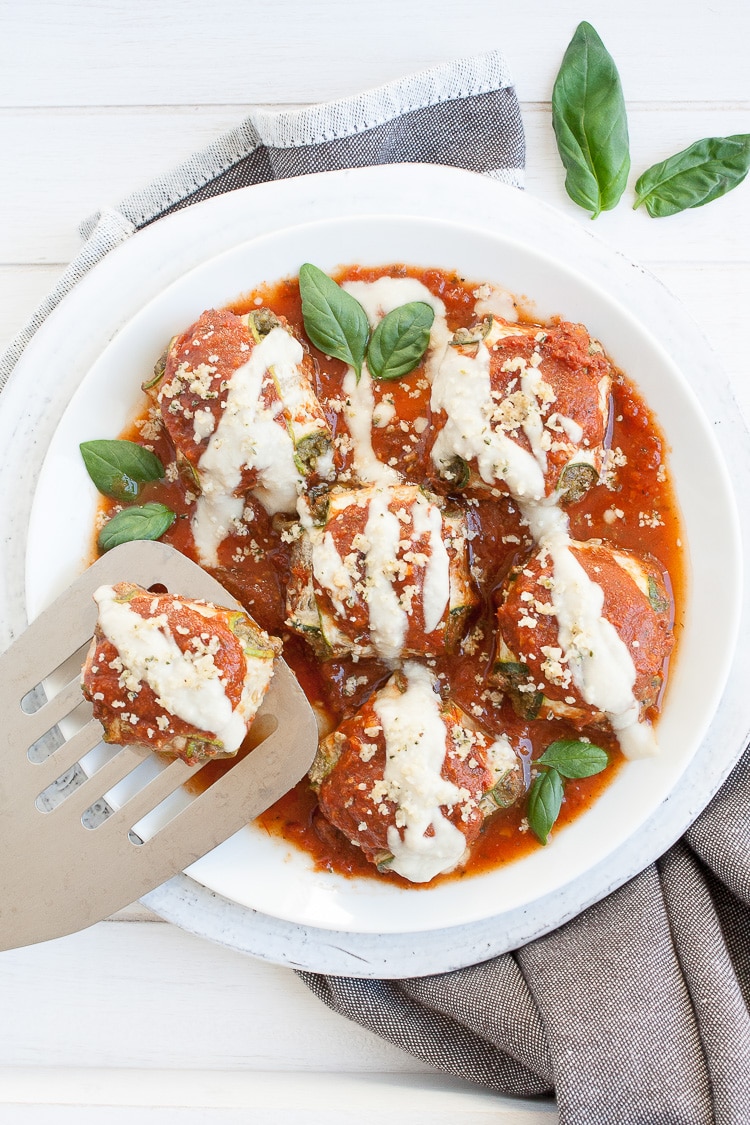 15) GOLDEN FRENCH LENTIL STEW: This is a recipe from Oh She Glows Every Day, the second cookbook from the amazing Angela. It's a HUGE reader favorite, and literally warms you from the inside out.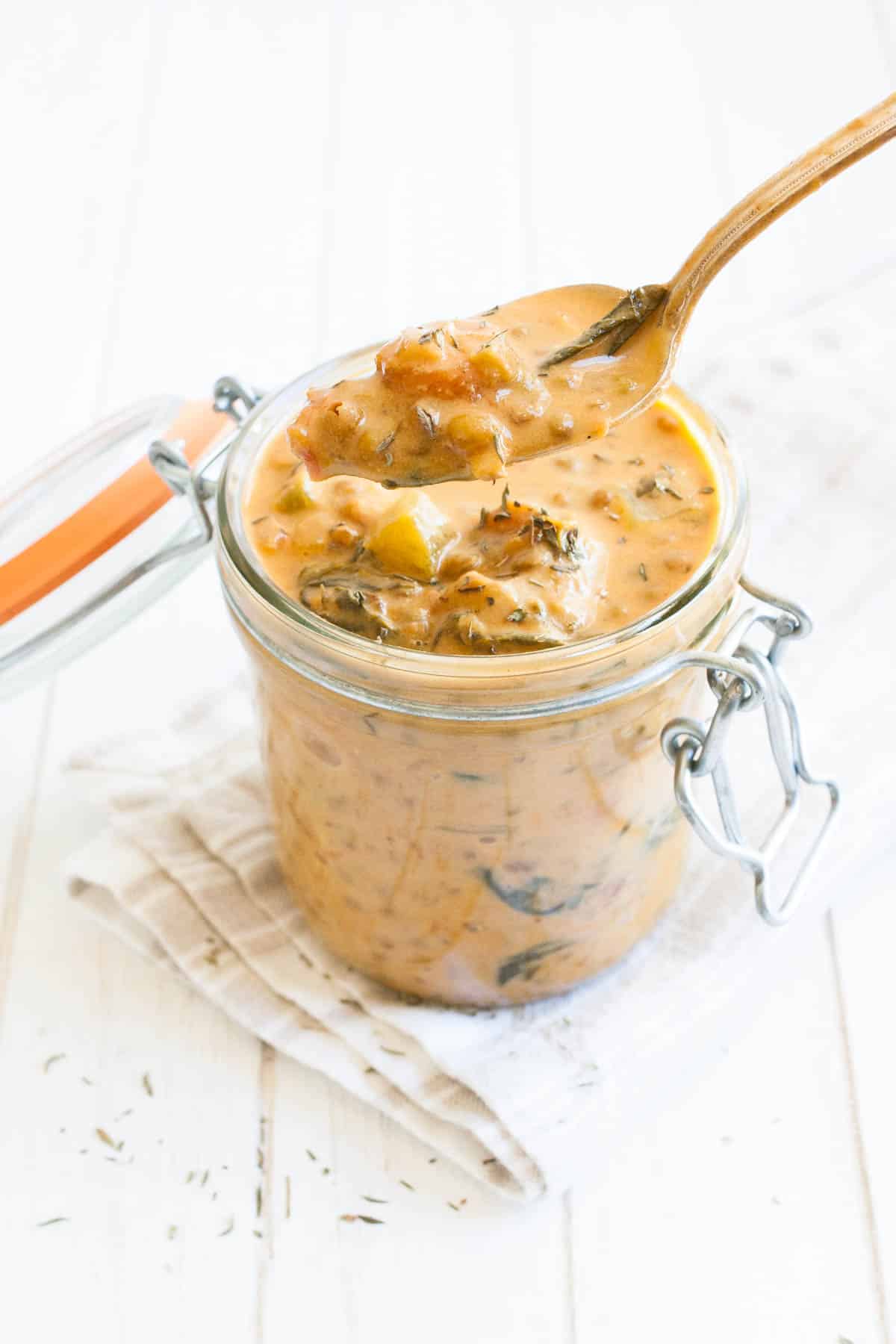 16) CHICKPEAS IN SPICY SMOKED TOMATO SAUCE WITH PENNE: If you're a sucker for a smoky undertone you will die over this pasta dish. I could sit with a bowl and not talk until I come up for air.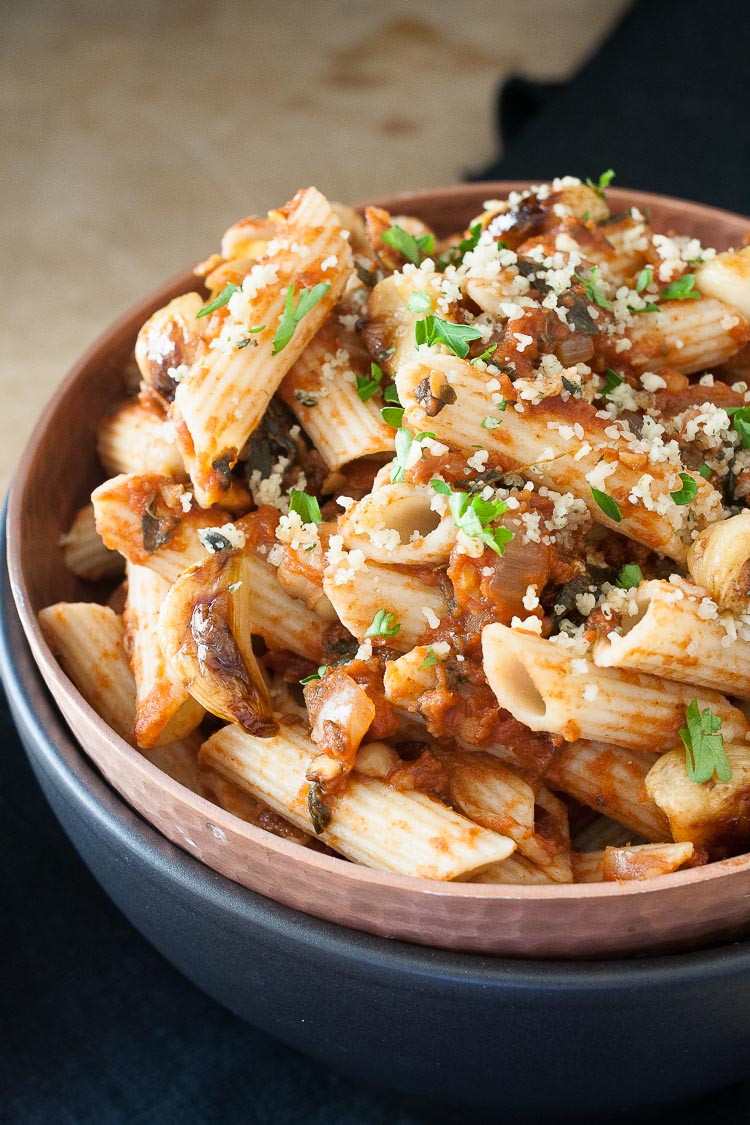 17) GREEK VEGAN MOUSSAKA: Are you an avid eater of ethnic foods? This Greek moussaka is my moms authentic recipe that's been passed down to me. Not only is it to die for amazing, but it has been given two thumbs up by my 100% Greek parents, and that is no easy task.
18) APPLE CINNAMON SCONES WITH EASY CINNAMON GLAZE: This is the scone recipe for the every day baker. The combination of apple and cinnamon is insanely good and the texture is to die for. Bonus, it's easy to make!
19) MEXICAN TEQUILA LIME CHICKPEA SOUP: Never thought of eating tequila? Think again, the flavor it gives food is amazing! A perfect soup for all types of weather.
20) BLUEBERRY FRENCH TOAST BREAKFAST MUFFINS: The cheaters french toast! Except you are not cheating yourself in flavor because this easy to put together dish is absolutely delicious!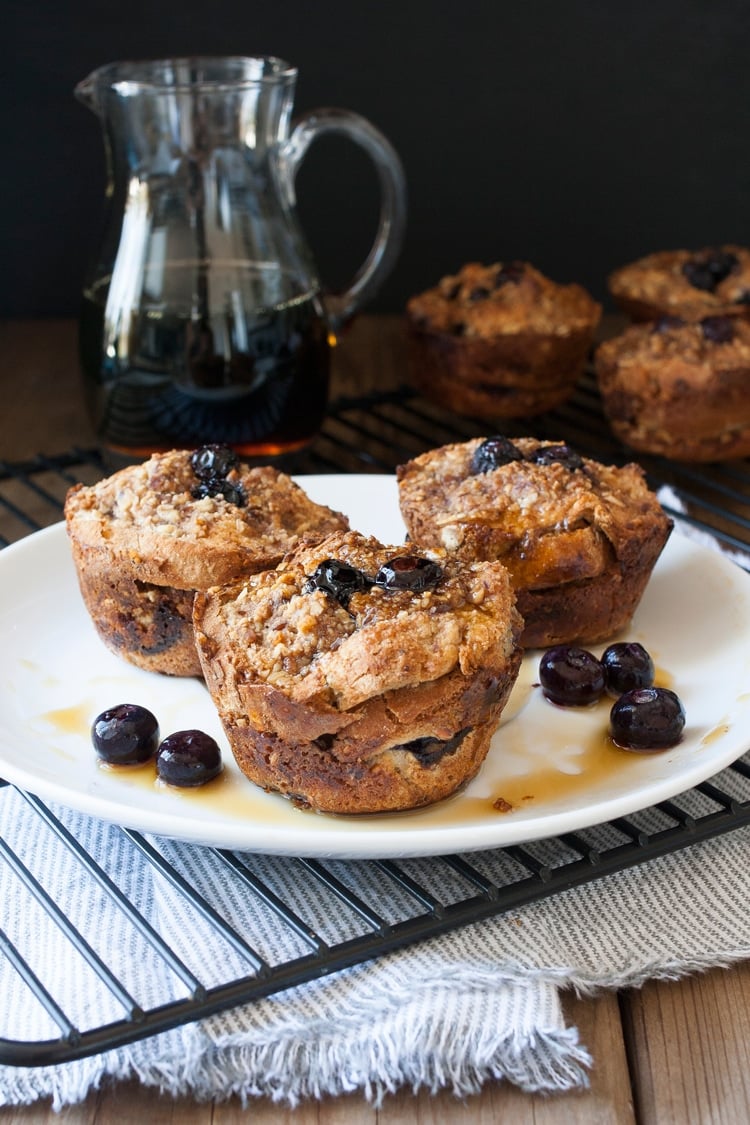 21) CHOCOLATE LOVERS LAYERED STRAWBERRY CHOCOLATE MOUSSE DESSERT: The title isn't lying, the chocolate flavor in here is top notch. Smooth, creamy, chocolaty and a perfect addition to your mouth.
22) CARAMEL DATE SWEETENED BROWNIES: If you want to gorge on brownies but don't want to be loaded with unhealthy ingredients, these right here are your answer. Not only do they stand up to the real thing, these brownies may even be better. Healthy ingredients for that perfect brownie bite.
23) PEANUT BUTTER CARROT CAKE: Yep, you read that right. Peanut butter and carrots go together like peanut butter and jelly. I promise you will not be able to stop eating this amazing cake. Perfectly moist (sorry, I had to), flavor bomb extreme, and perfectly fluffy.
24) PIZZA BURRITO AND EASY PIZZA SAUCE: I have no words for this amazing recipe. My only warning is that you may get hooked. I think I ate these for 2 weeks straight. Good thing they are so darn healthy!
25) VEGAN BUFFALO WING SLIDERS AND THE BEST RANCH DRESSING: If you think vegan food sucks after eating this, then you better get your head checked. This ranch dressing is LEGIT. It's incredible and not only tastes like the dairy filled kind, but it's in fact better. It's from my new cookbook, check it out!
26) SHARP WHITE MAC AND CHEESE BAKE: Creamy, crispy topping with a sharp bite. I have served this at multiple family dinners and they have attacked it like hungry wolves. Nuff said.
27) SIMPLE VEGAN PUMPKIN PIE: Yeah yeah, I know. It's not Thanksgiving. But man, this pumpkin pie is SO good. I kinda think we should start a pumpkin pie all year long protest.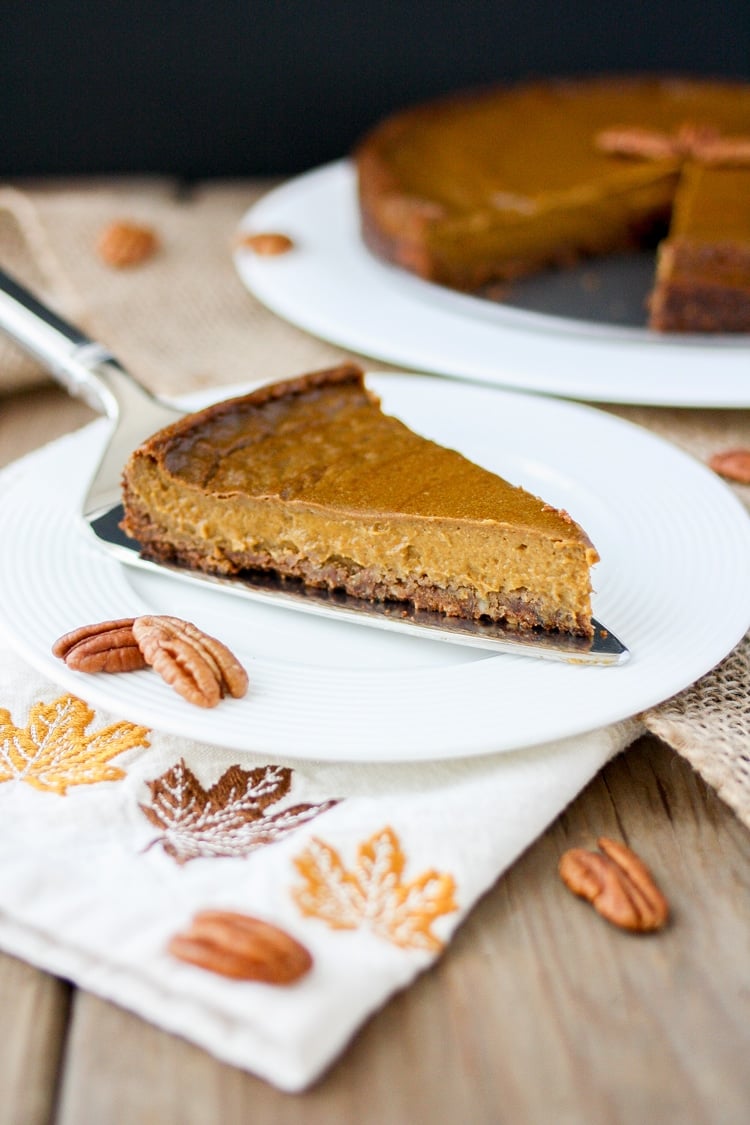 28) CRISPY CAULIFLOWER & POTATO TACOS WITH TANGY DILL CREMA: If you like fried fish tacos with creamy sauce then you will die over these. Although they were not meant to be the same, they hit that craving like a freight train the first bite I took. I am not lying when I say I ate these for weeks and weeks before I was forced to make something new.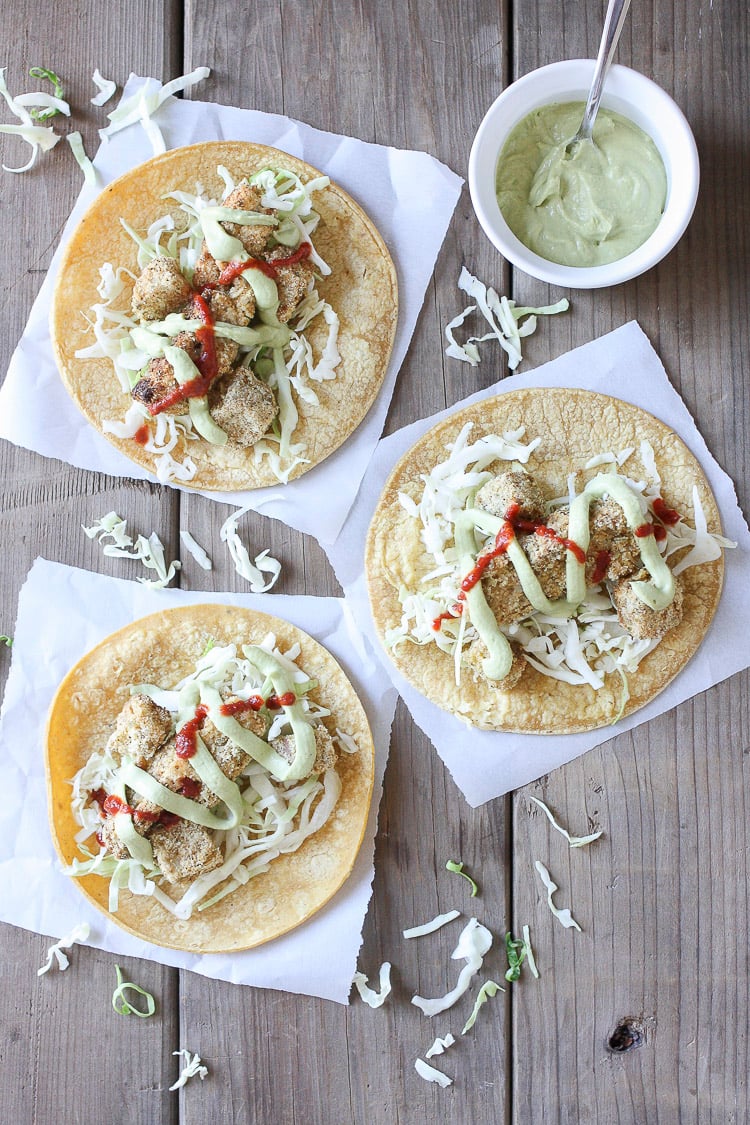 My Greek mama's specialty, this soup reminds me of home. Simple, easy to make and perfect for a cozy night in.
30) BOLOGNESE WITH LENTILS AND MUSHROOMS: Ending on a killer. Get your stretchy pants out because this is the ultimate in comfort food. It's like being wrapped in a warm blanket by a roaring fire. Every bite of this vegan bolognese will take you further and further into food heaven.
Amazing vegan recipes do not stop here!
Just because I stopped at 30 (I originally named this 25 vegan recipes that do not suck but just couldn't pick what to cut), does not mean you only have 30 meals to pick from. These are just my top picks for those of you out there that want to make the jump to eating healthy but don't want to let go of all your comfort food cravings. My blog is filled with amazing food, just look at all I have to offer here. So many healthy vegan recipes!
There are also so many other amazing vegan bloggers that also make vegan food that does not suck. It really is impressive how much is out there these days. I could make a huge library list here, but for the sake of time and energy (my kids are waiting for me to play with them and their new Christmas toys), here are the top 3 bloggers I usually see being featured over and over in the vegan blogosphere:
Healthy and happy eating!