Having the best vegan salad recipes at your fingertips makes getting veggies in so much easier! This collection is top notch, no rabbit food here!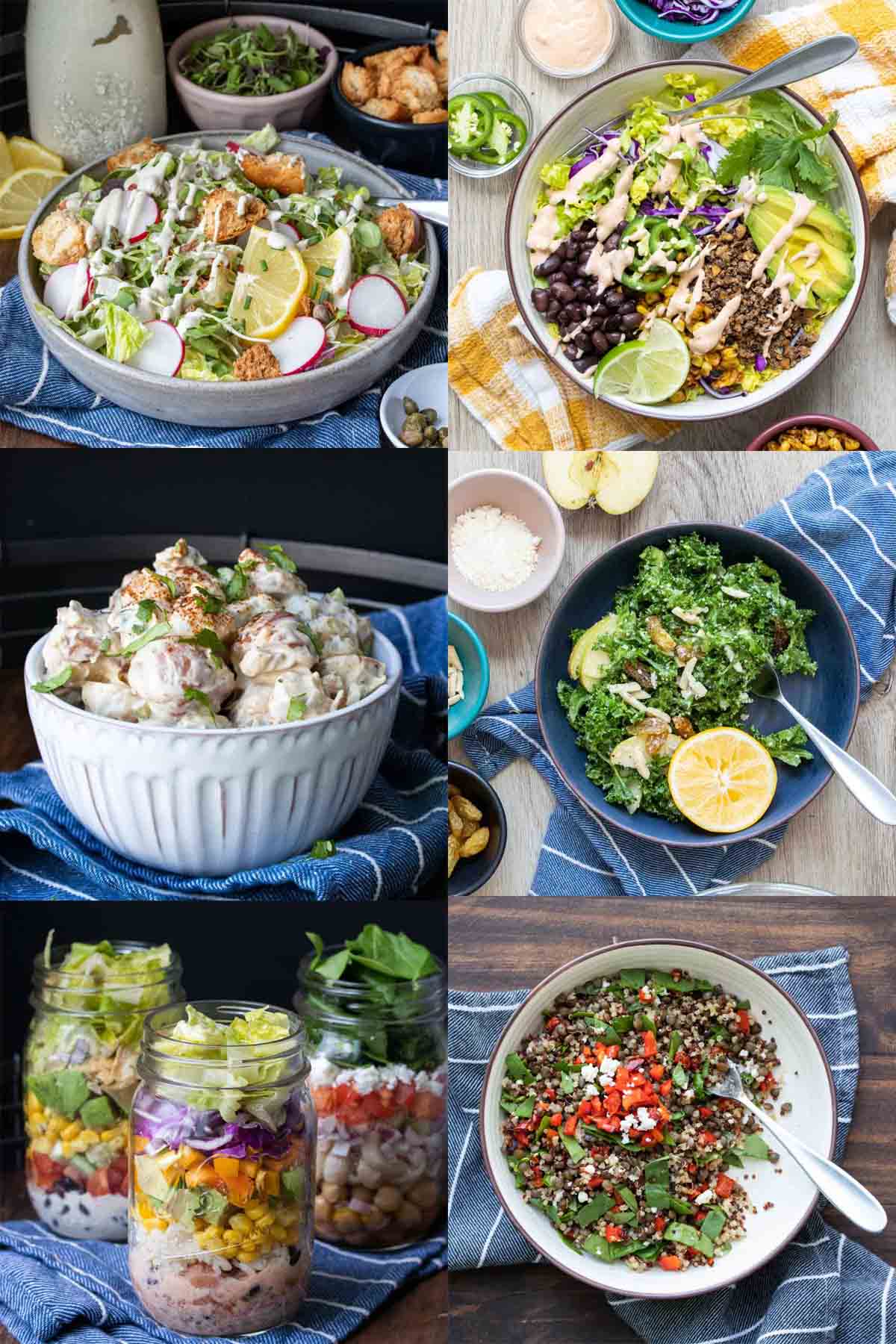 Eat these alone or pair them with one of my favorite soups, either way they are hearty and delicious!
I am team plant-based food, but I am not team boring flavorless food. So when it comes to salad, it needs to be amazing or I just won't eat it. This list passes that test!
Vegan Salad Ideas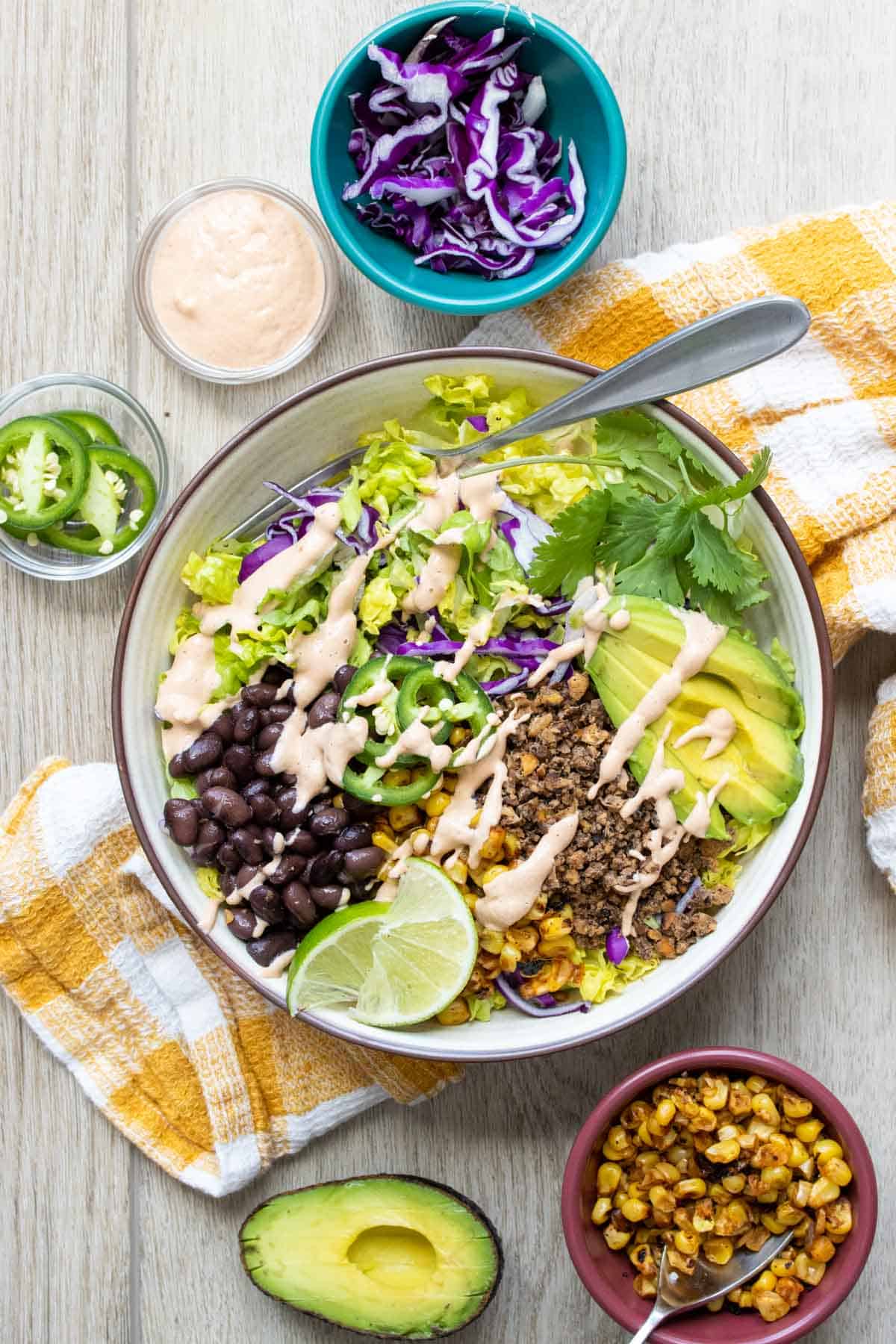 It's no secret I love tacos, so of course I had to create a salad loaded with all of the best taco flavors! Make a build your own salad bar with all the toppings and let the whole family create their own.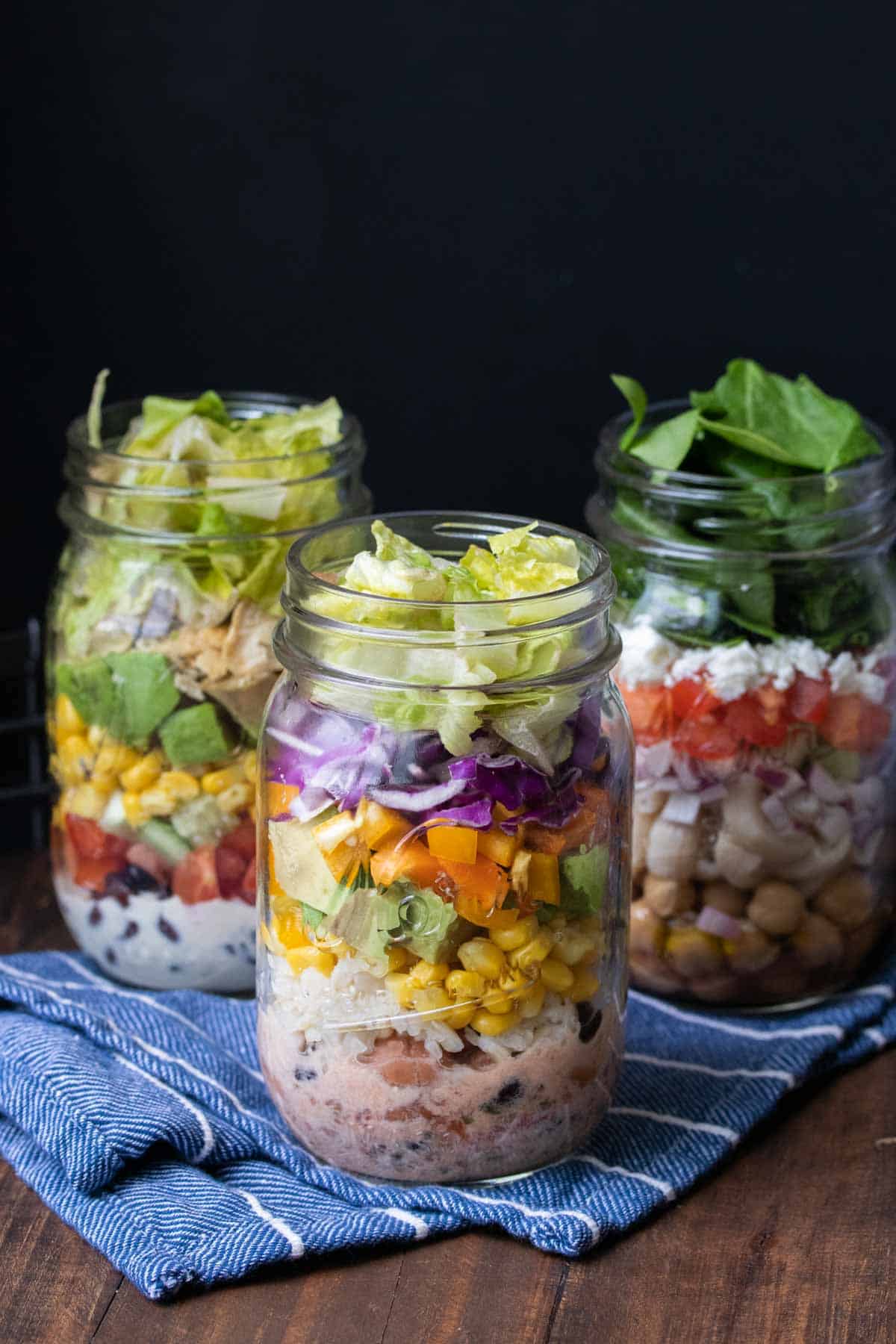 Meal prepping salads is so convenient for easy lunches. With a few tricks you can make a variety of salads in advance without any soggy lettuce.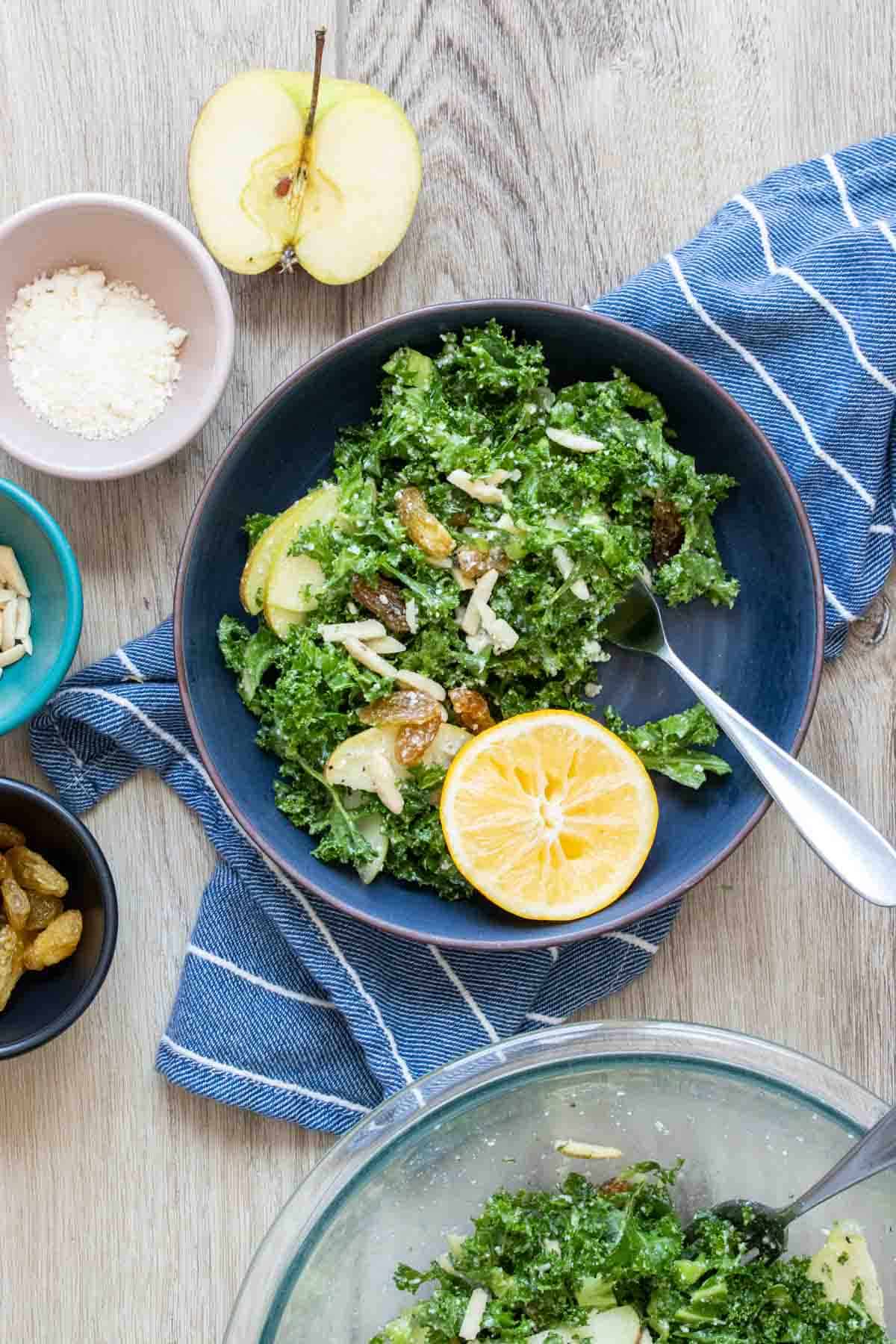 With both sweet and savory flavors, this salad makes an excellent side to so many meals! You can also add your favorite protein to make it a healthy meal all on its own!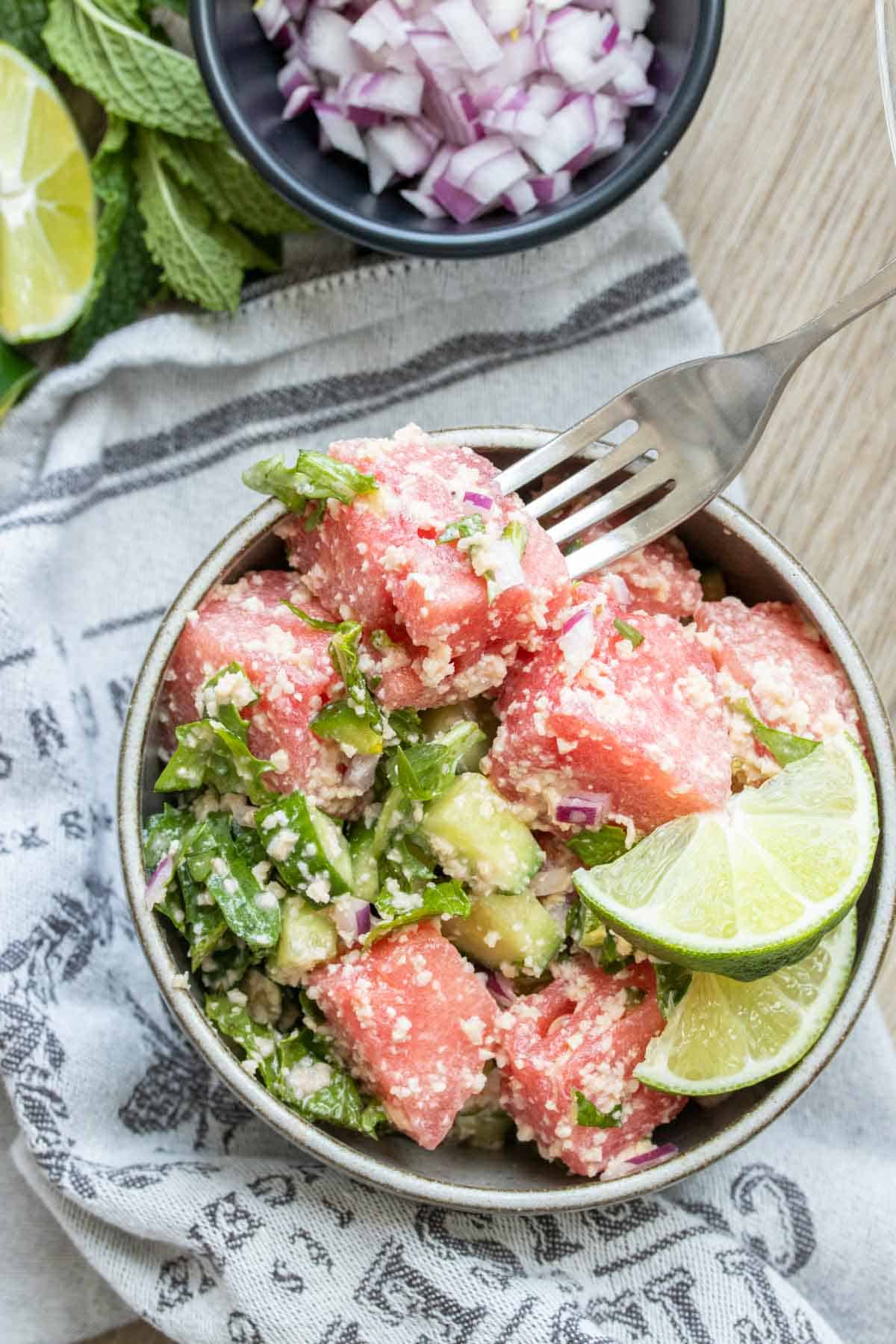 As if watermelon wasn't refreshing enough, it's even better paired with mint and dressing that gives a big burst of freshness. I highly suggest adding the optional kick of spice!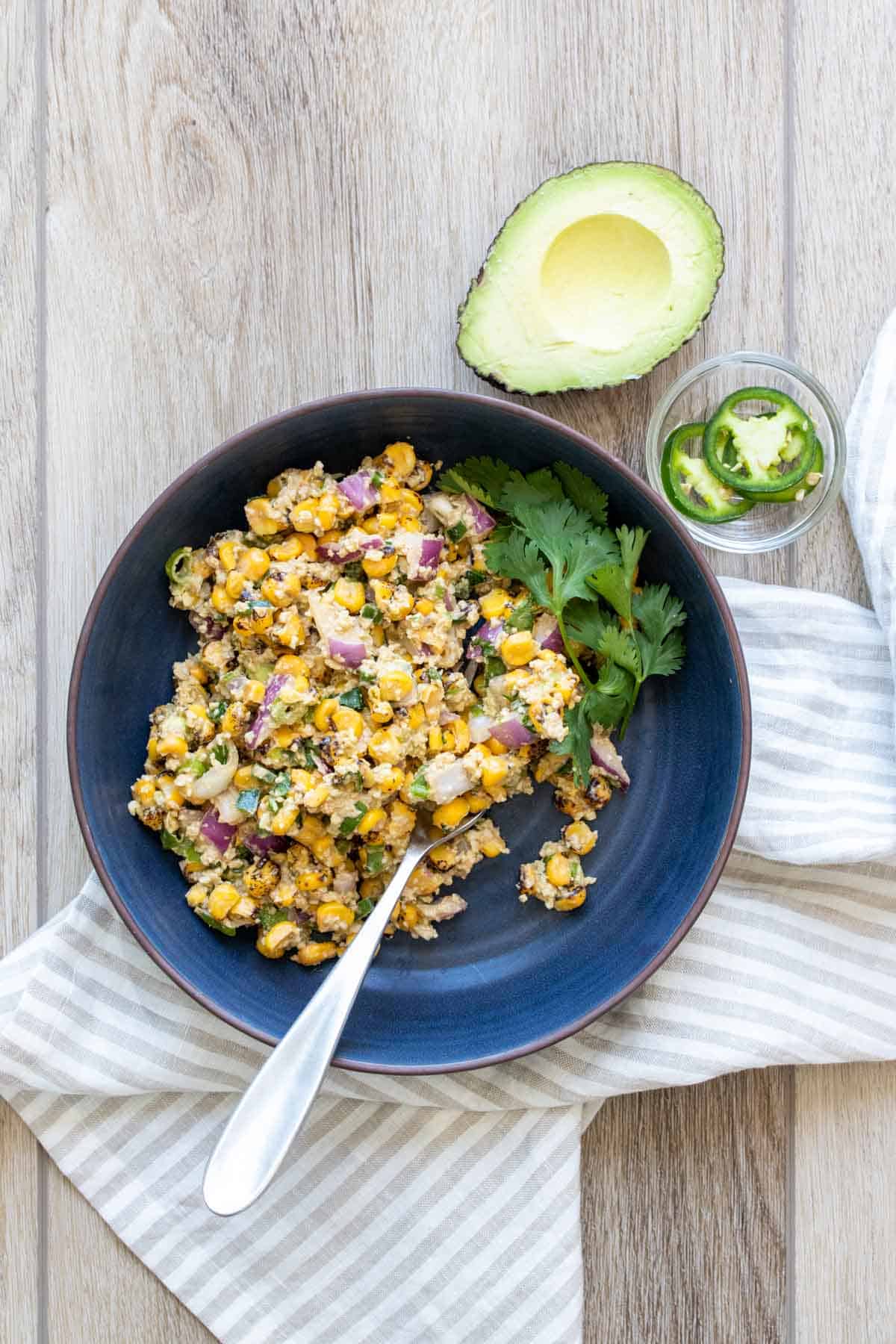 Elote, or Mexican street corn, is deconstructed and gets a plant based makeover in this easy recipe! Enjoy it as a side dish or load it onto tacos or burrito bowls.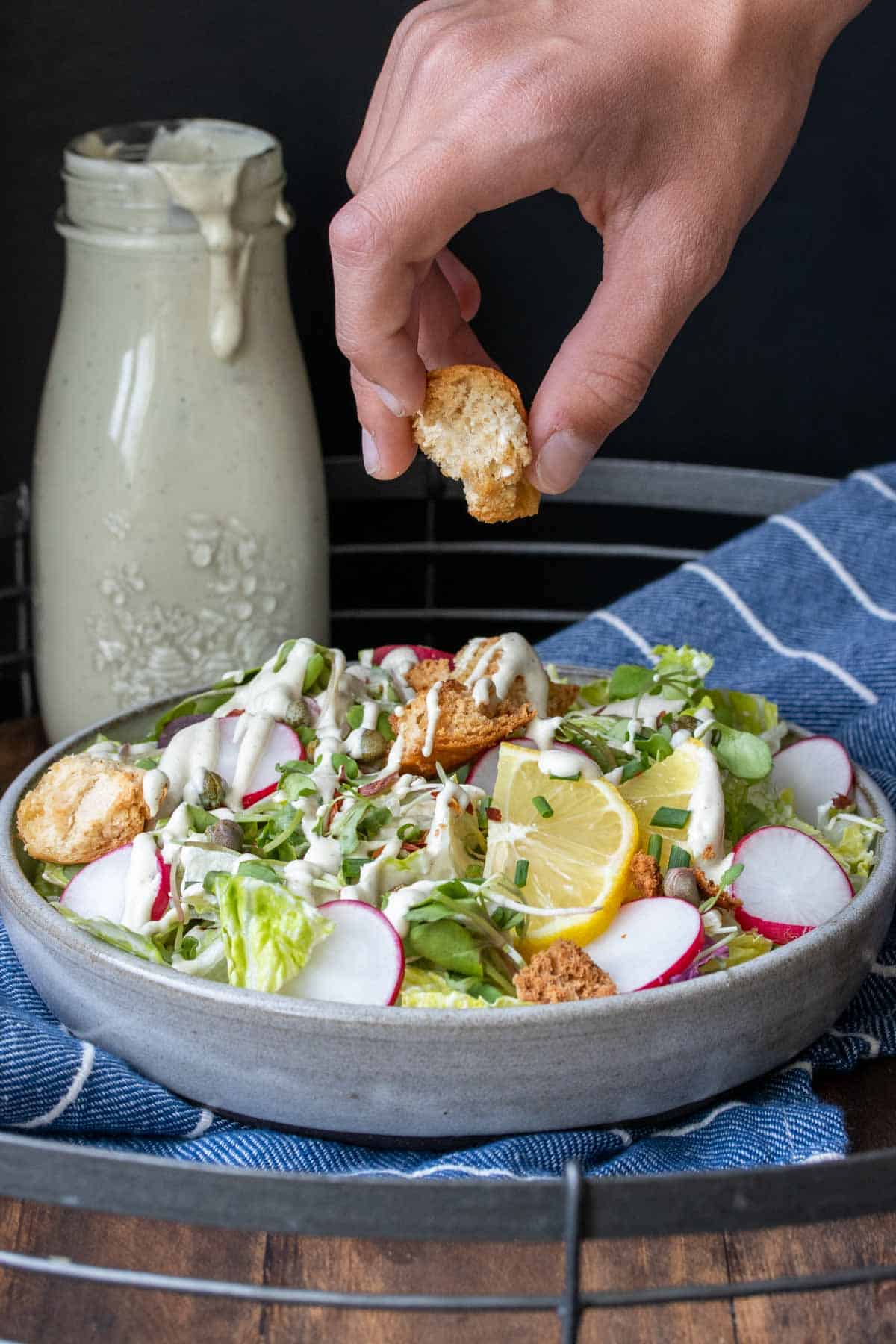 Such a classic salad goes with so many meals! The plant based dressing is easy to make in just a few minutes, and you can even grill the romaine for added flavor.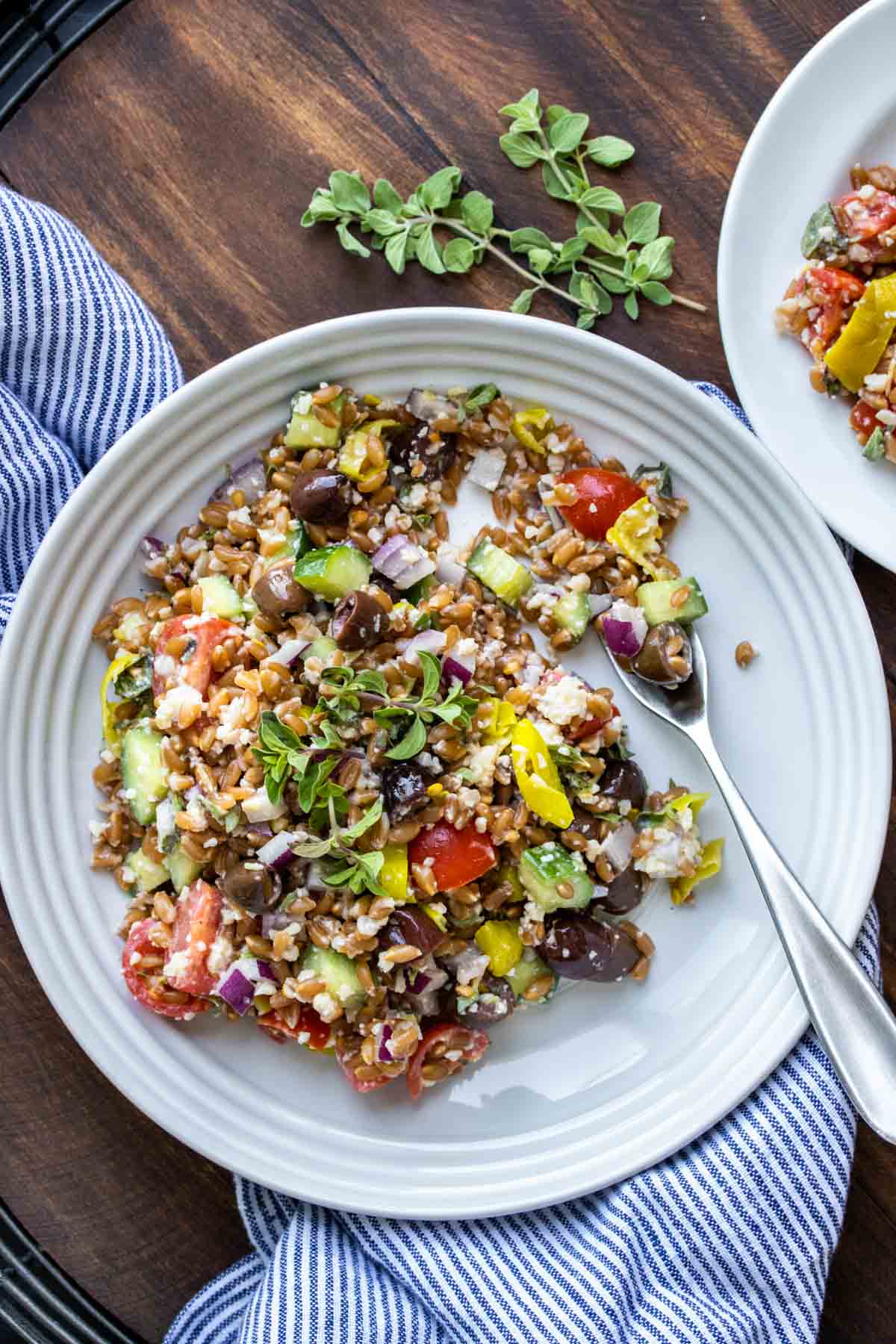 The chewy texture of farro is so good, the protein, fiber, and calcium are simply a bonus! This salad features a mix of amazing flavors and textures that are anything but boring.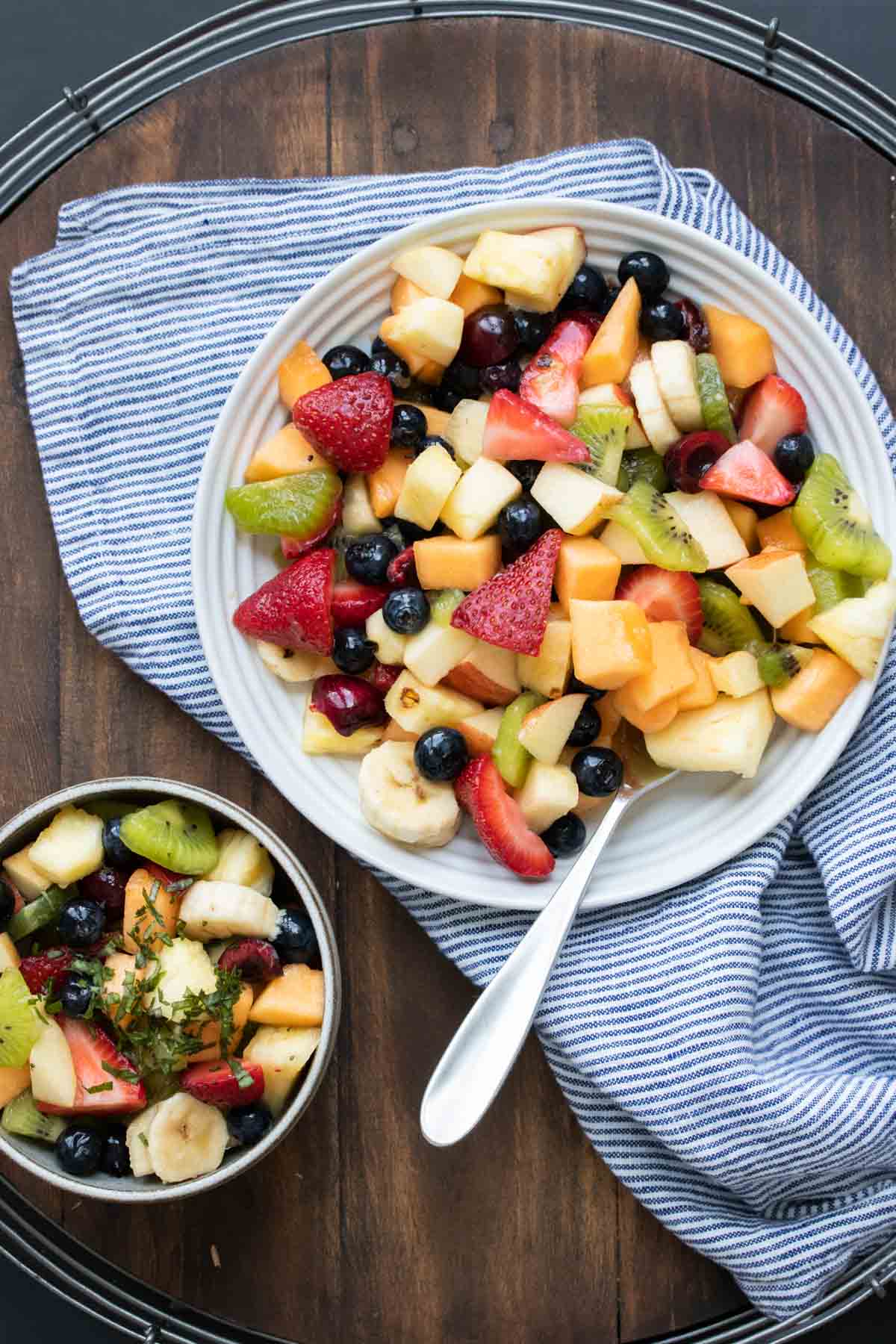 This is so much more than a bunch of fruit in a bowl. I have a fresh dressing that really makes the flavors pop! It's great in the Summer but really can be enjoyed all year long.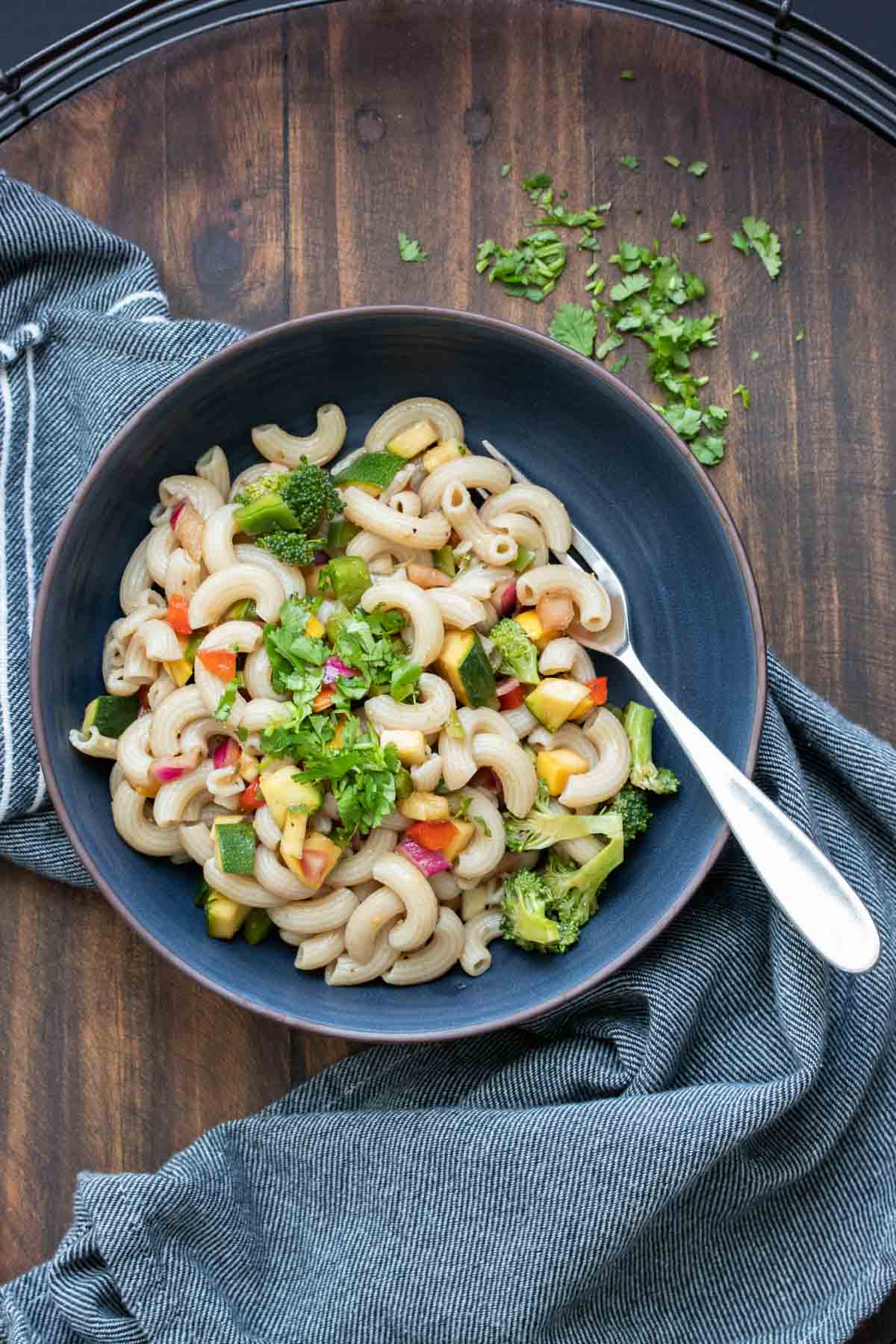 Loaded with healthy veggies and topped off with the most amazing dressing, this will be a hit on the dinner table or at potlucks! It's light yet filling, and full of the best flavors.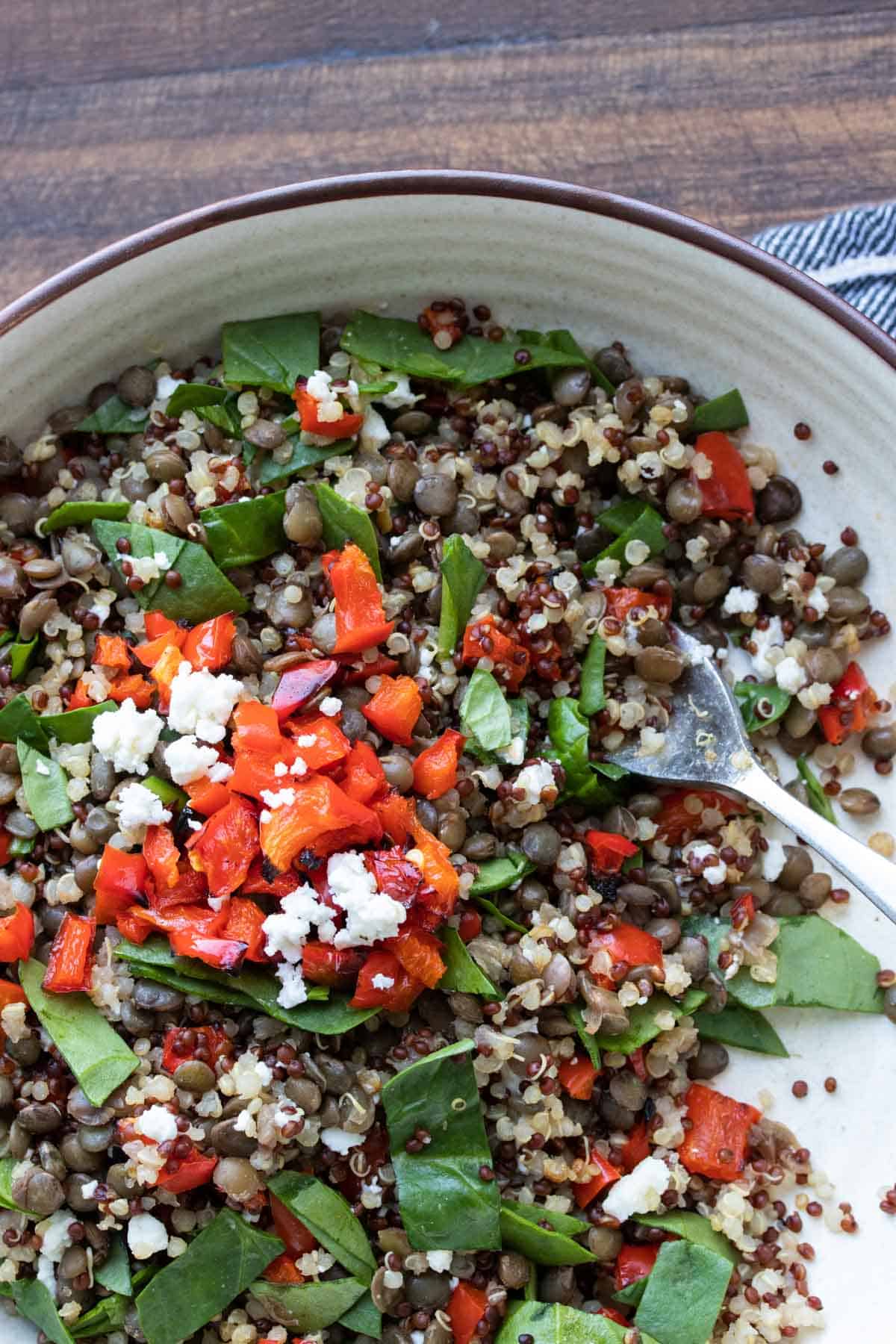 Full of protein and fiber, this salad will keep you nice and satisfied. In addition to being extremely delicious, one of my favorite parts of this salad is how quickly it comes together.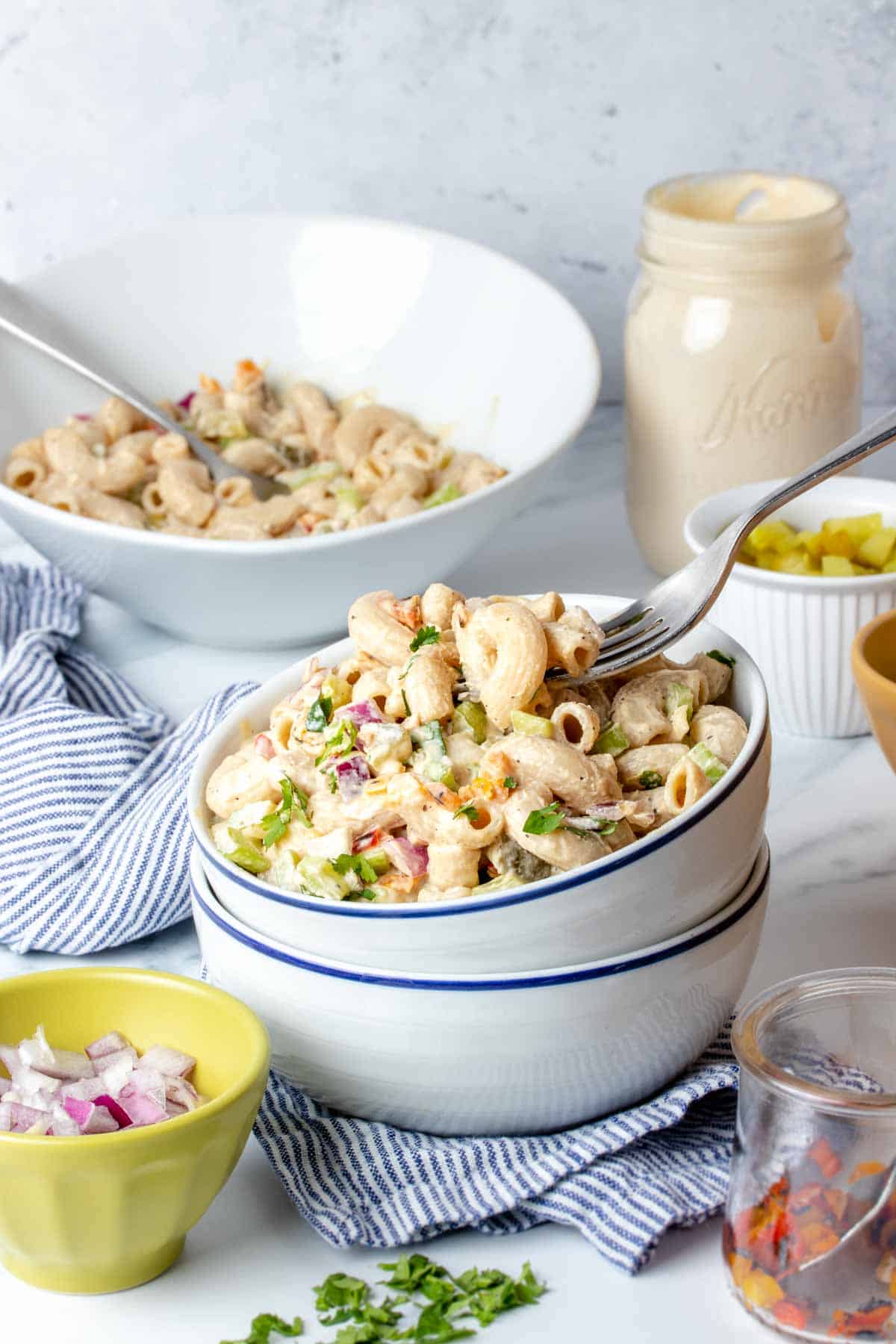 Creamy with classic flavors...without mayo? You better believe it! Serve this classic dish with your BBQ favorites or bring it along to your next Summer potluck.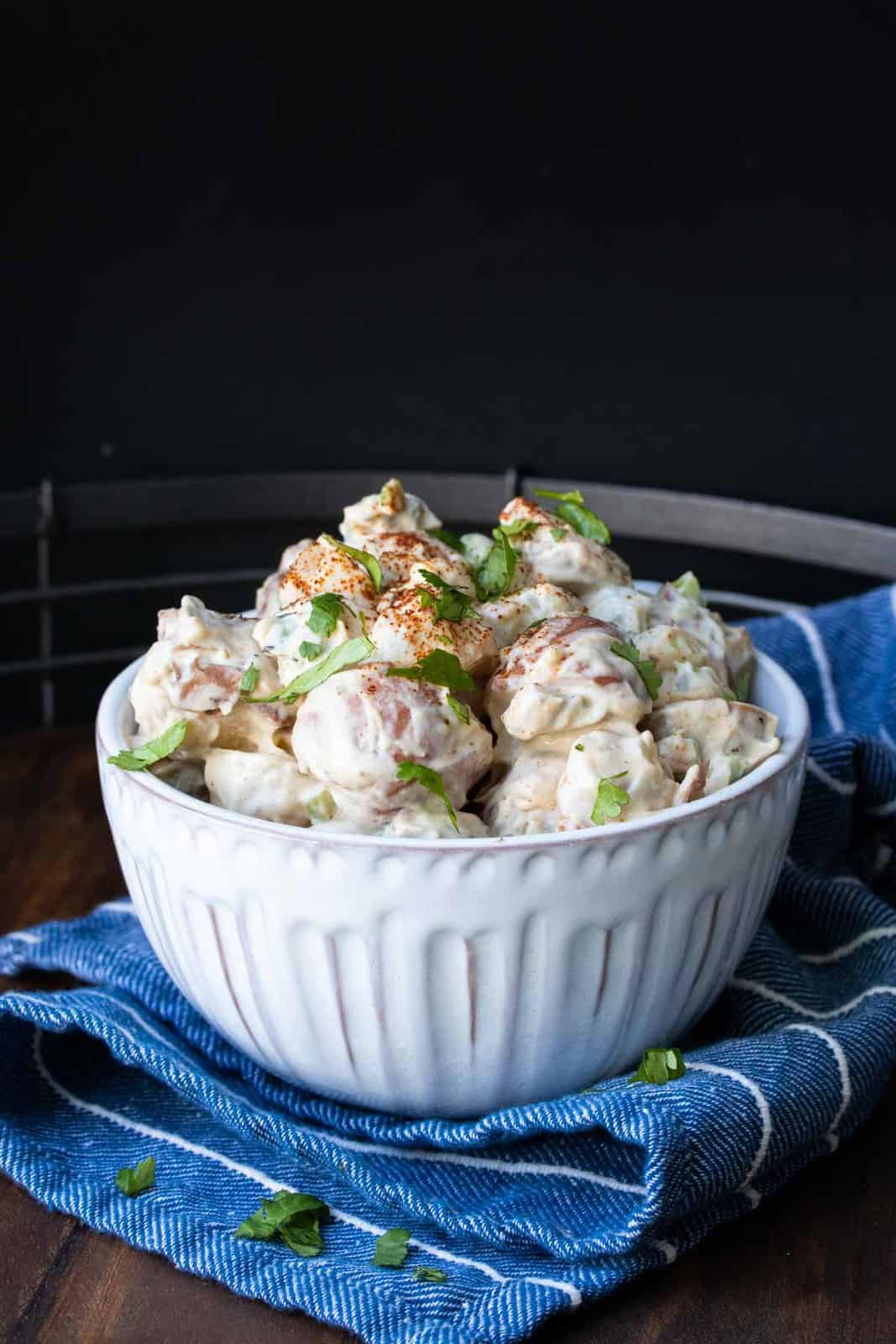 Another traditionally mayo-filled recipe gets a healthier plant based makeover! Add in veggies for extra flavor and nutrition to mix it up!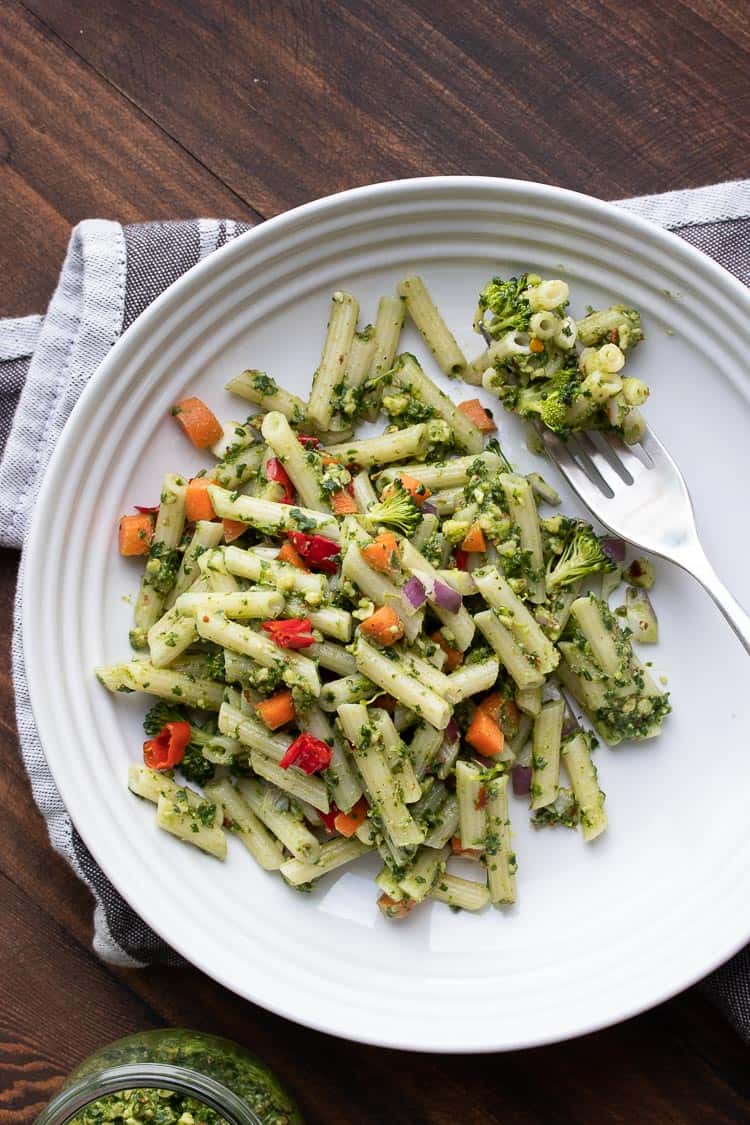 The beauty with this recipe is if you don't have the patience to wait for it to chill, you can enjoy this salad warm! Plus, it's super customizable to work with whatever veggies you have on hand.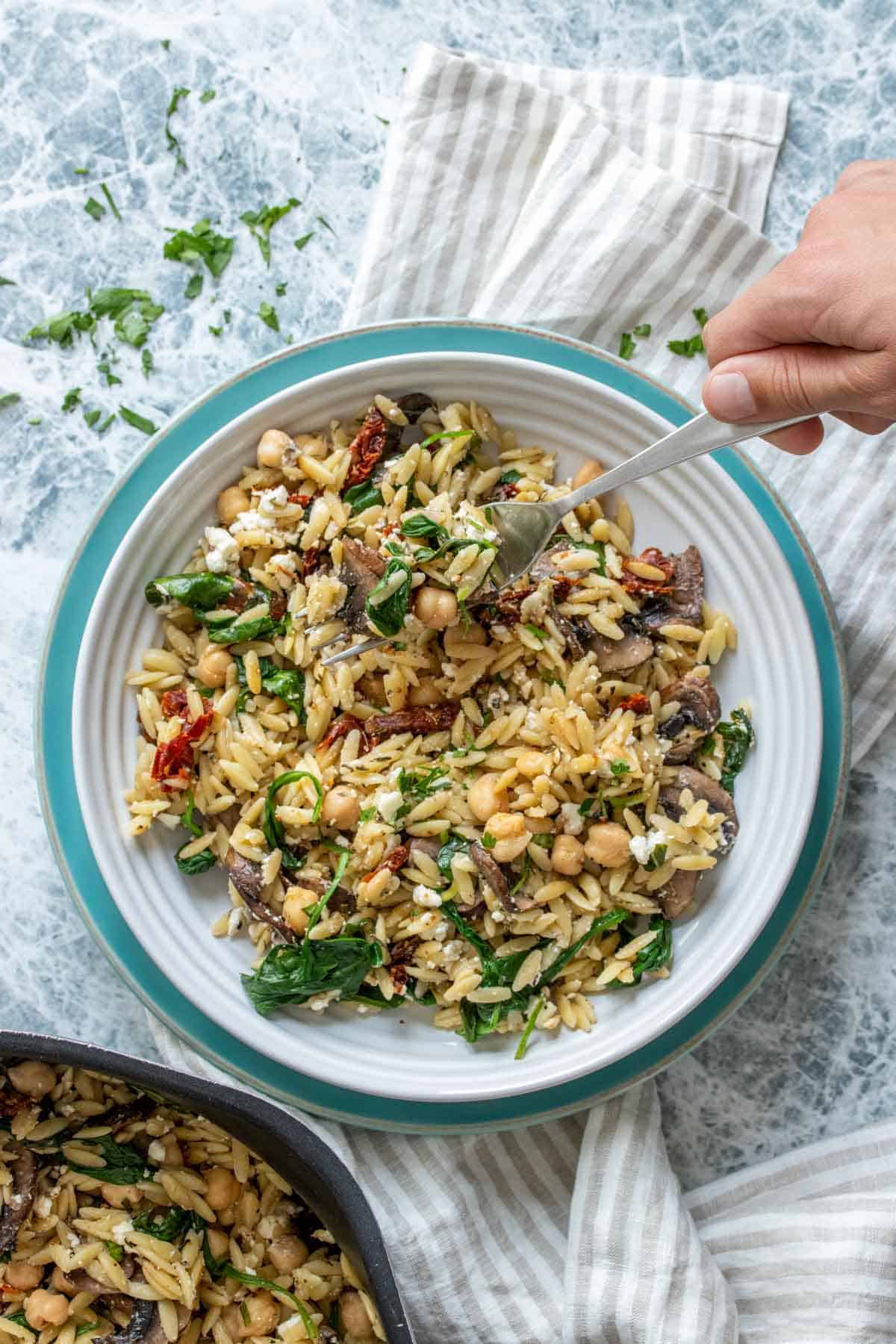 This is another recipe that tastes great served both hot or cold. The flavors really pop and go perfectly together.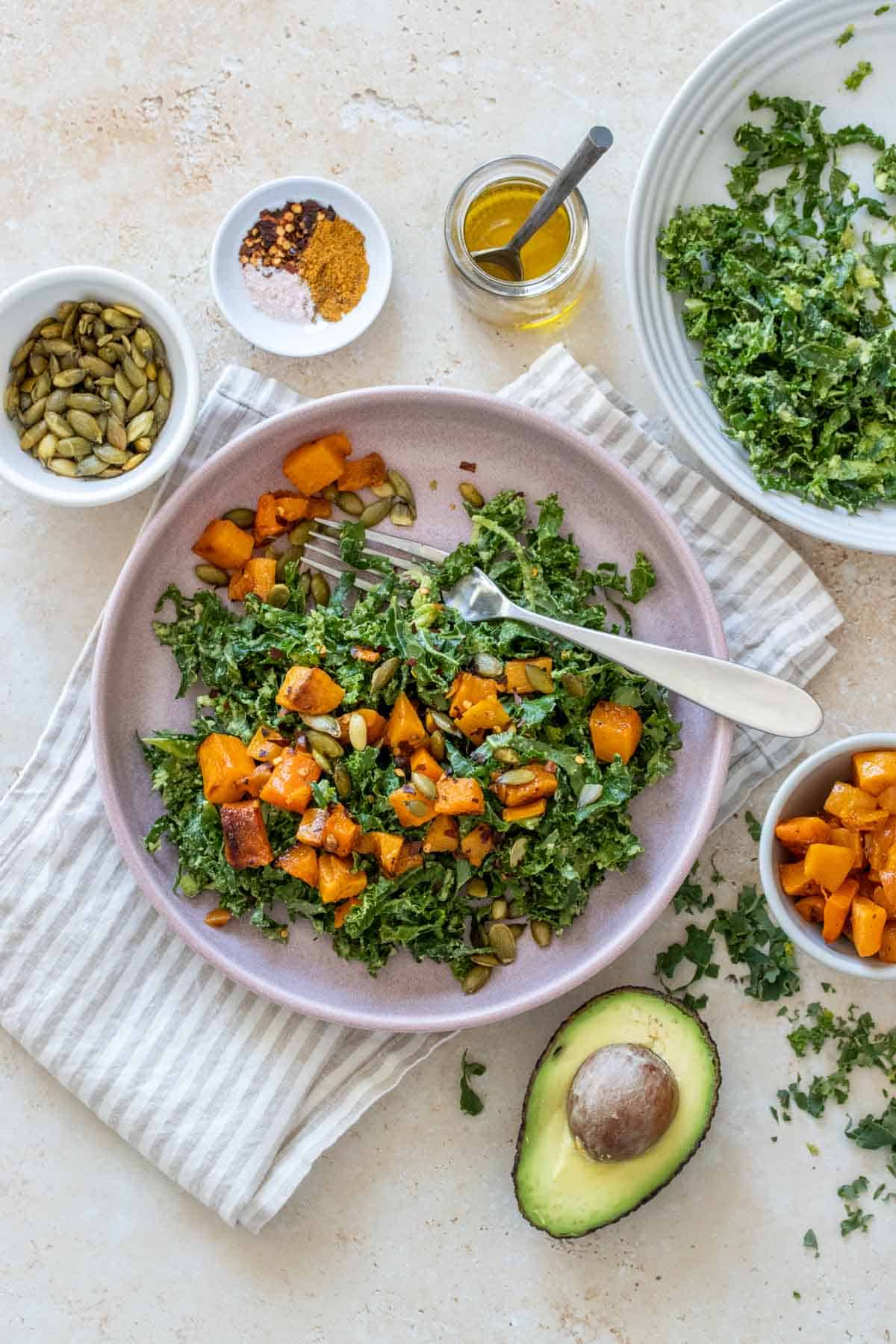 Roasted Butternut Squash Salad
I love a good salad that's hearty enough for a meal, and this one fits the bill! You're going to love the different flavors and textures!
Easy Ways to Veganize Salads
If you'd like to adjust your favorite salad recipes to fit a plant based diet it's easy to do with a few easy substitutions! Here are ideas for dressings and toppings you can use in place of traditionally animal-based products:
Vegan Salad Protein Options
You don't need chicken on your salad to get protein, instead try any of these nutritious plant based options:
Peas
Edamame
Peanuts
Almonds
Seitan
Tofu
Tempeh
Spelt
What to Serve with Salad
Pair these salads with any of the following plant based recipes for a fabulous meal:
Common Questions
What are the 5 types of salads?
There are a variety of types of salads including green, vegetable, fruit, pasta, and mixed.
Do vegans eat salads?
They certainly do! There are so many amazing salad options that do not have any animal products in them. They're a great healthy way to get in your greens and veggies!
What do you put in salad?
Whatever you want! Start with a base or greens, grains, veggies, fruit, or pasta, and load it up with tasty toppings and dressings. Classic green salads are great with tomatoes, avocados, cucumber, carrots, celery, broccoli, and more!