Celebrating food is always a plus, and especially when it comes to amazing Mexican food. Which is why I gathered my favorite vegan Cinco the Mayo recipes!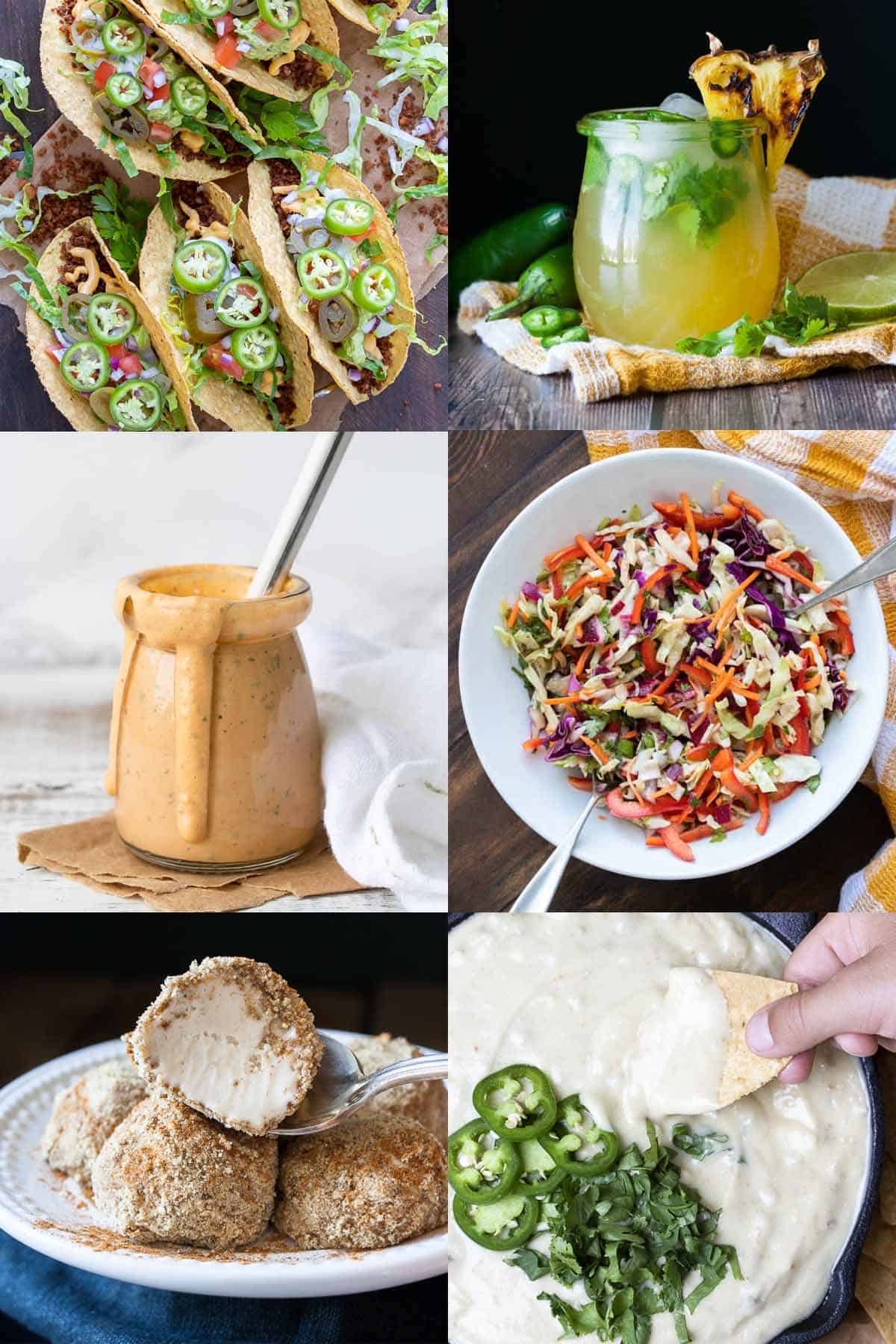 This post was originally published on
I love Mexican food. The best thing about Mexican food (other than the margaritas) is that it's so easy to make delicious things that are plant-based. The spices and seasonings are so flavorful and pair well with a wide variety of vegetables and protein packed beans.
Vegan Cinco de Mayo
Planning a fun fiesta is something I love to do. I always try and keep thing on the easier side when it comes to recipes since cooking large amounts of food can be daunting.
So I put together a fabulous guide to make celebrating a tad easier! There are ideas for just about anything.
Staples to have on hand
When it comes to fiestas, staples are key. Here are a few of my favorites, you can make these yourself or buy them to be even easier.
Easy recipes to serve
Once you have the staples covered, you can fill in with all the delicious food. These are all plant-based vegan recipes that are generally on the healthier side. Within each recipe, you can always swap the veggies and beans for what you have on hand in your fridge or pantry.
Many can also be made ahead of time to help make prep easier. Or you can make parts of each days before and keep until the main dish is ready to be prepped.
Here are my top picks for each course!
Vegan Mexican appetizers
Here is a collection of my favorite appetizers that would be perfect for a Cinco de Mayo meal
Vegan Queso Blanco (Mexican White Cheese Dip)
Vegan Mexican Chili Cheese Dip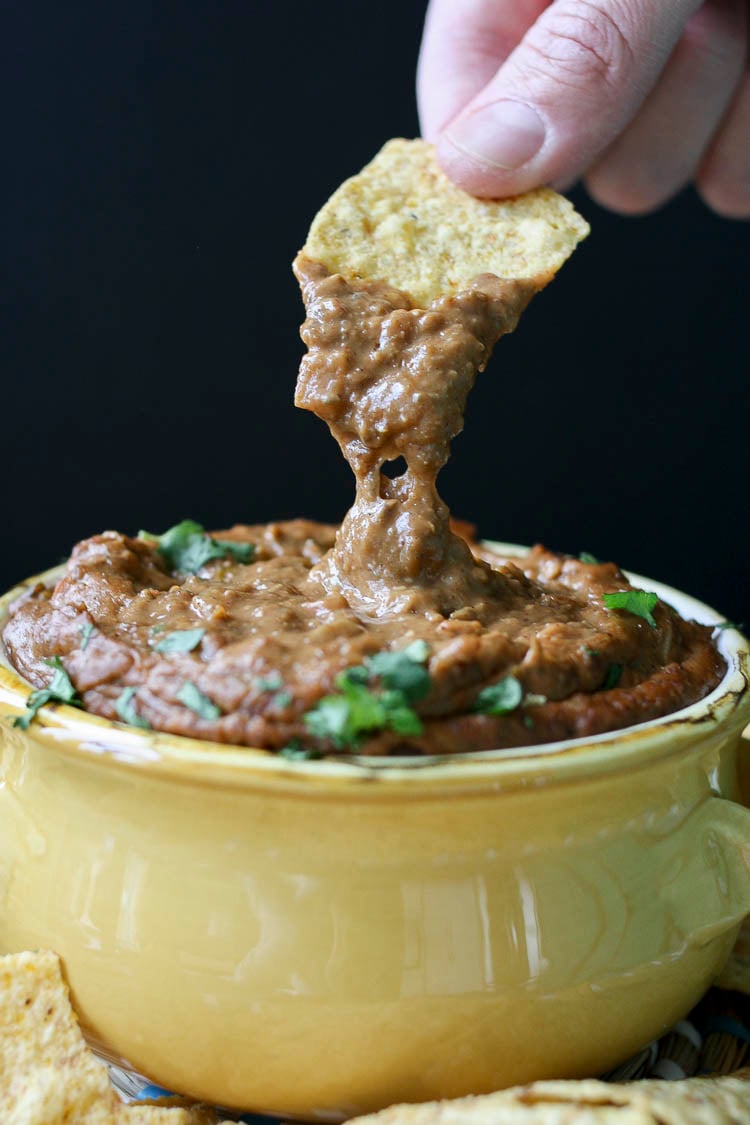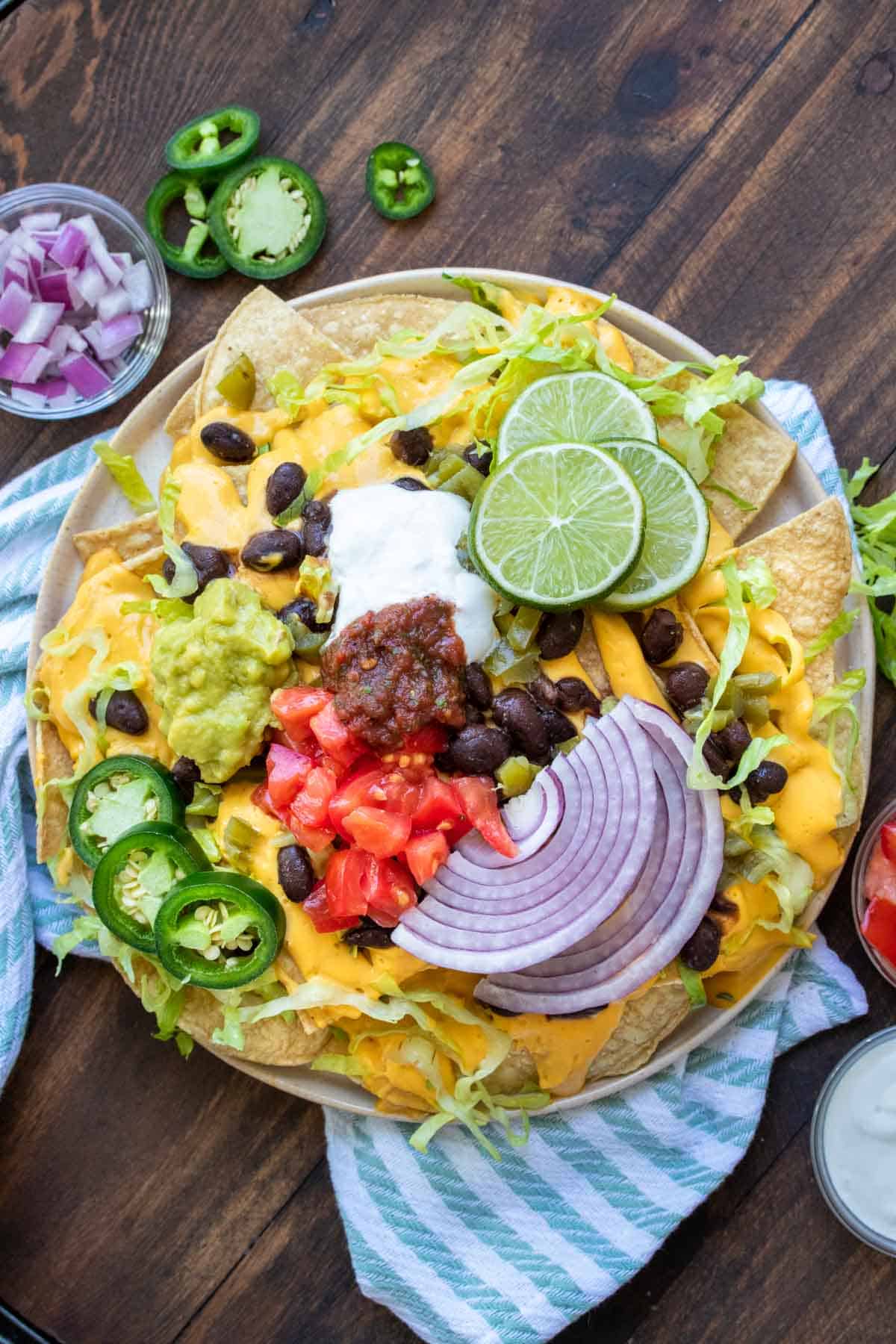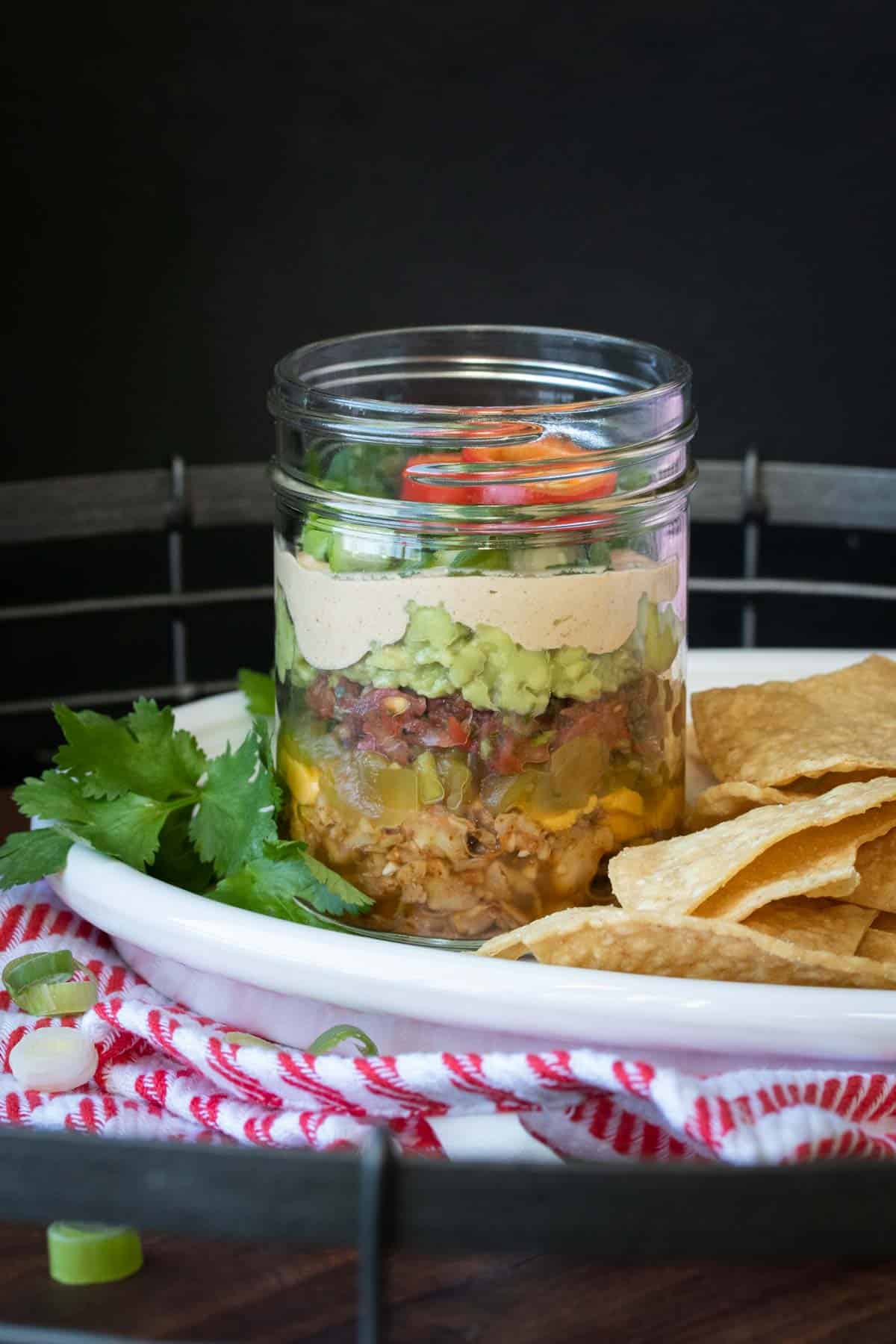 Vegan Mexican main courses
These are some awesome main dishes that are not only super flavorful but are fairly easy to put together and very versatile.
The Best Vegan Black Bean Enchiladas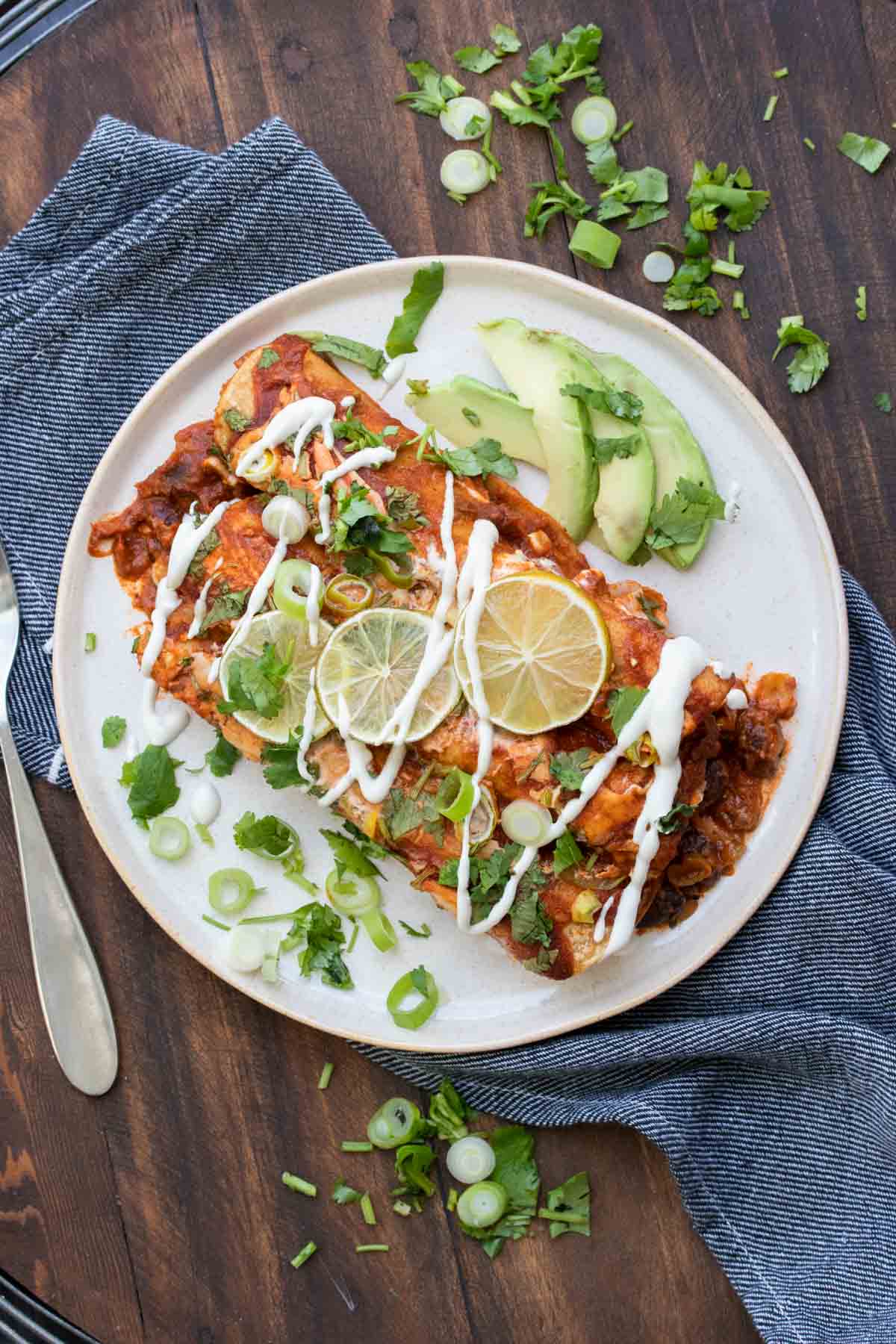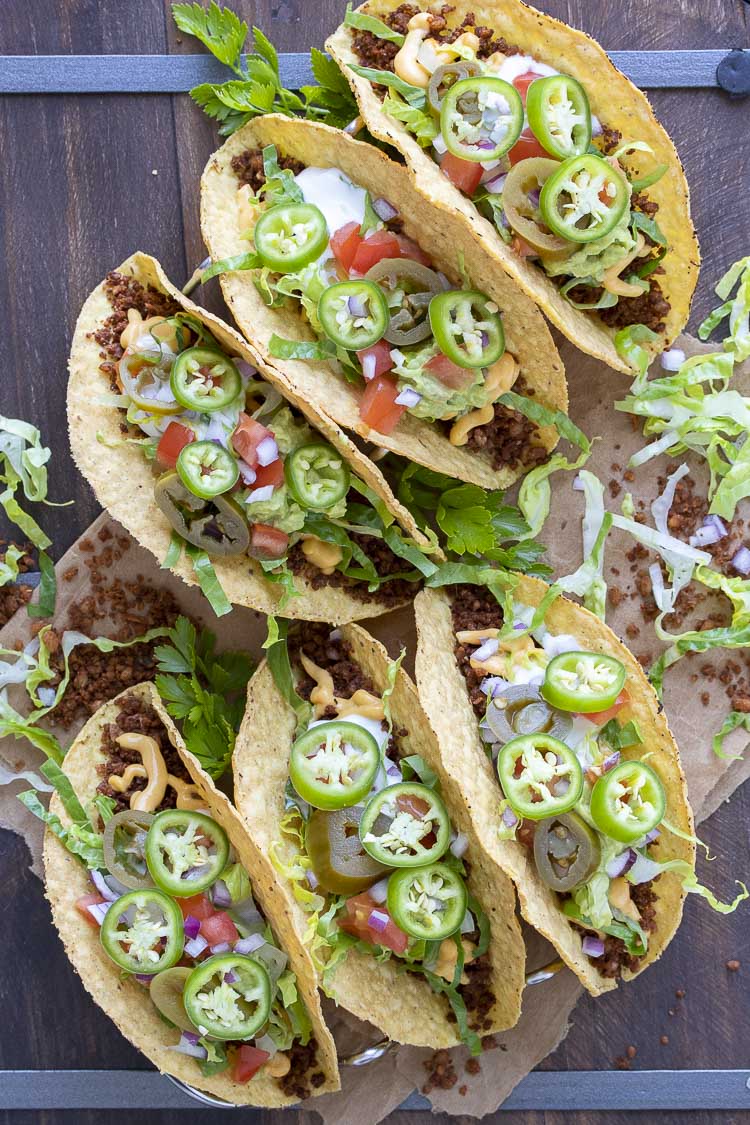 Vegan Roasted Veggie Tacos with Citrus Salsa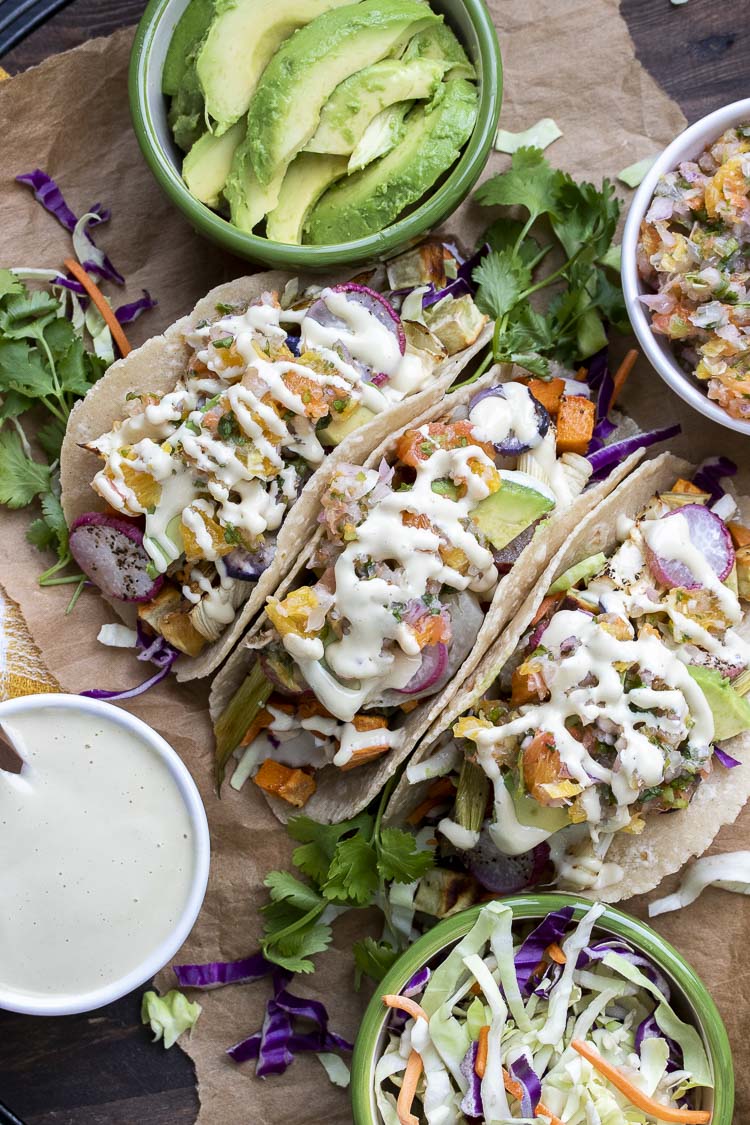 Vegan Mexican sauces and sides
Every fiesta needs some good sides to complement the rest of the meal, along with the perfect sauces and toppings.
Mexican Coleslaw With Cilantro Lime Dressing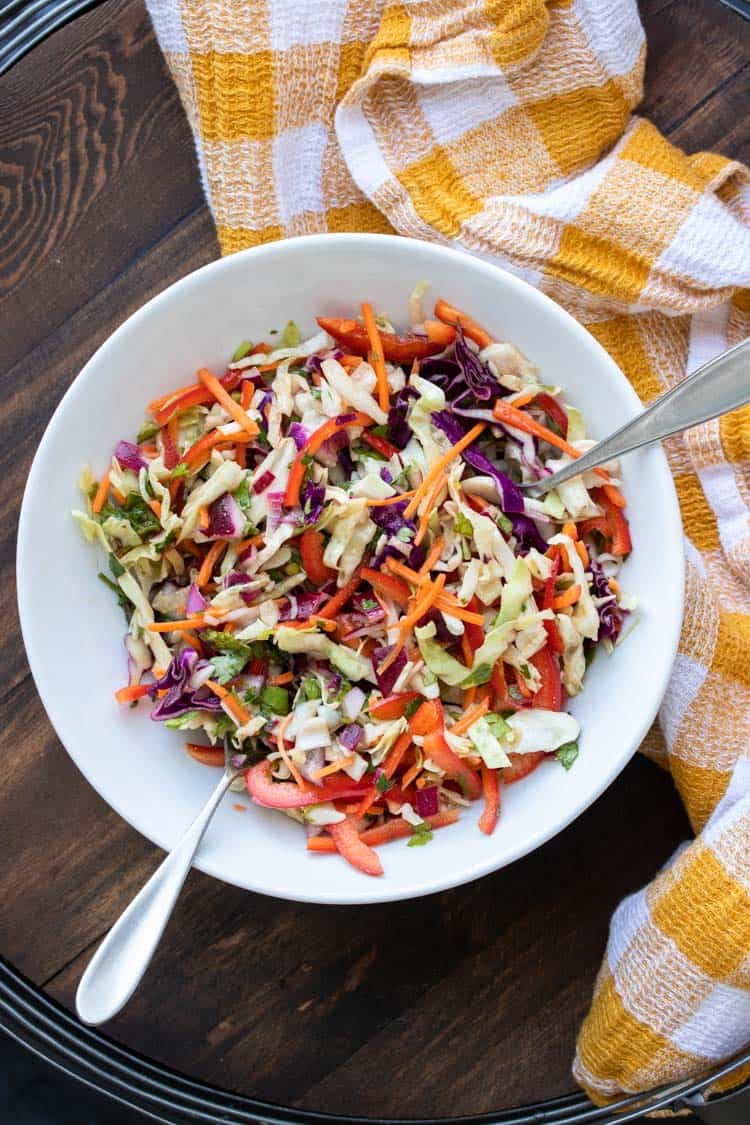 Vegan Spicy Cilantro Cream Sauce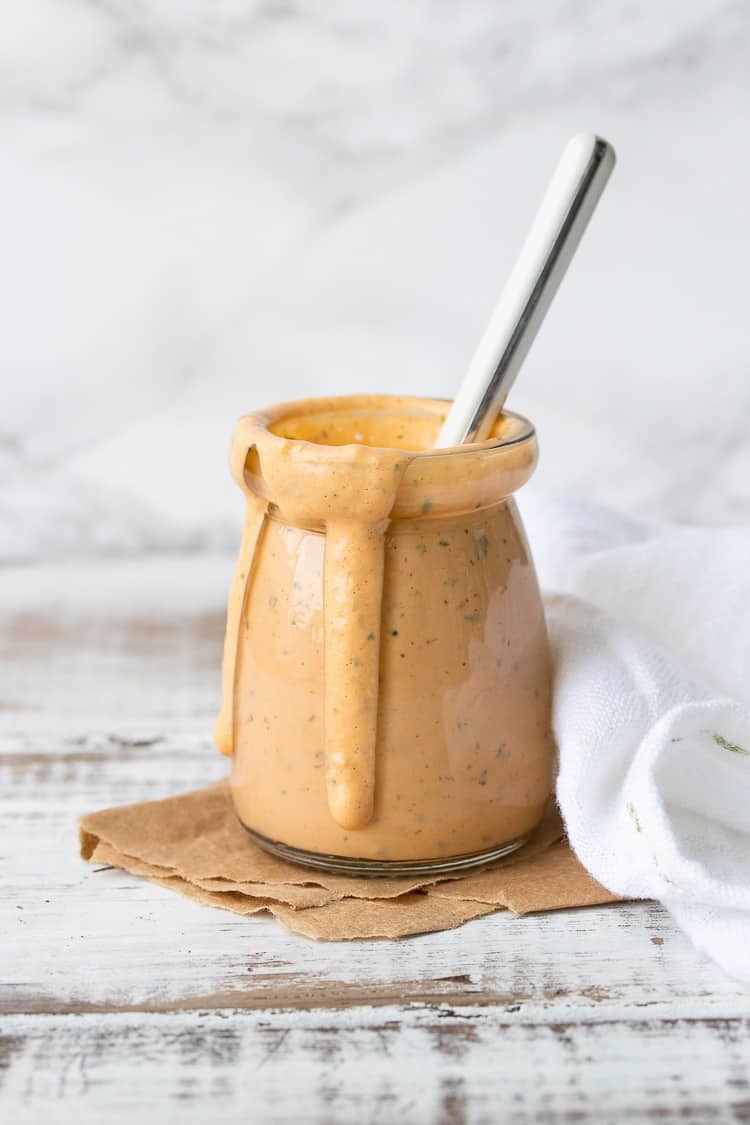 The Best Vegan Sour Cream Recipe
Vegan Mexican desserts and drinks
Desserts and cocktails are the perfect way top off a great Mexican meal. Here are some of my favorites!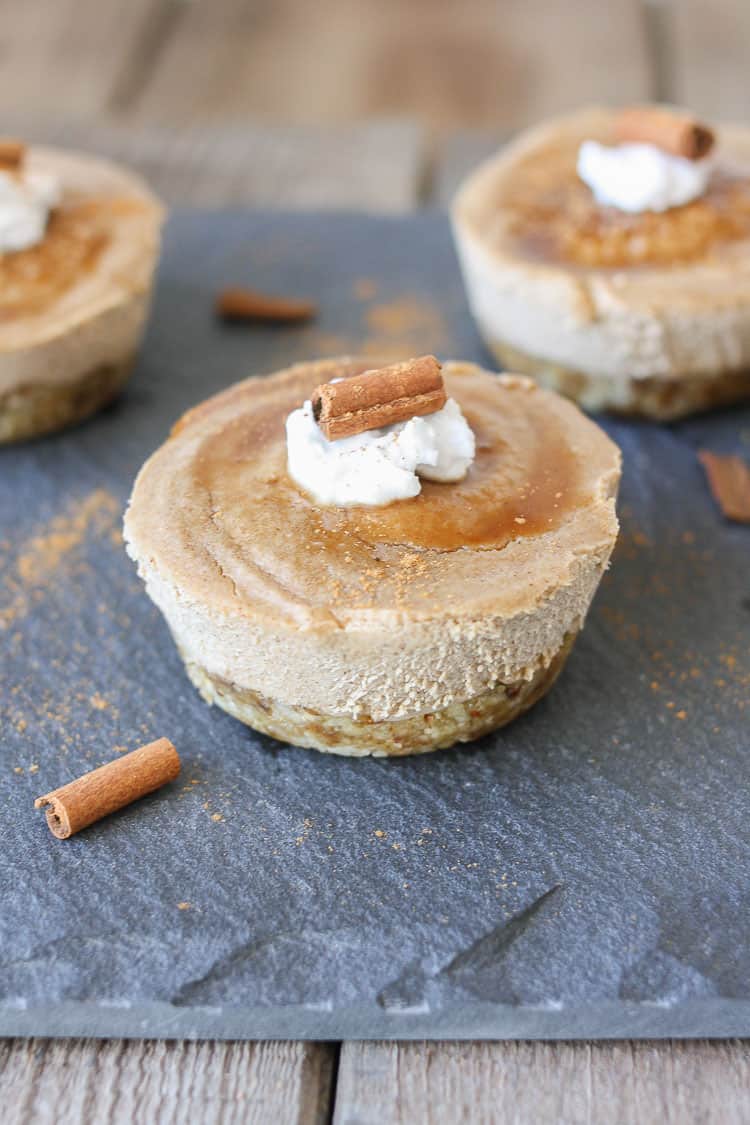 Healthy Vegan Churro "Unfried" Ice Cream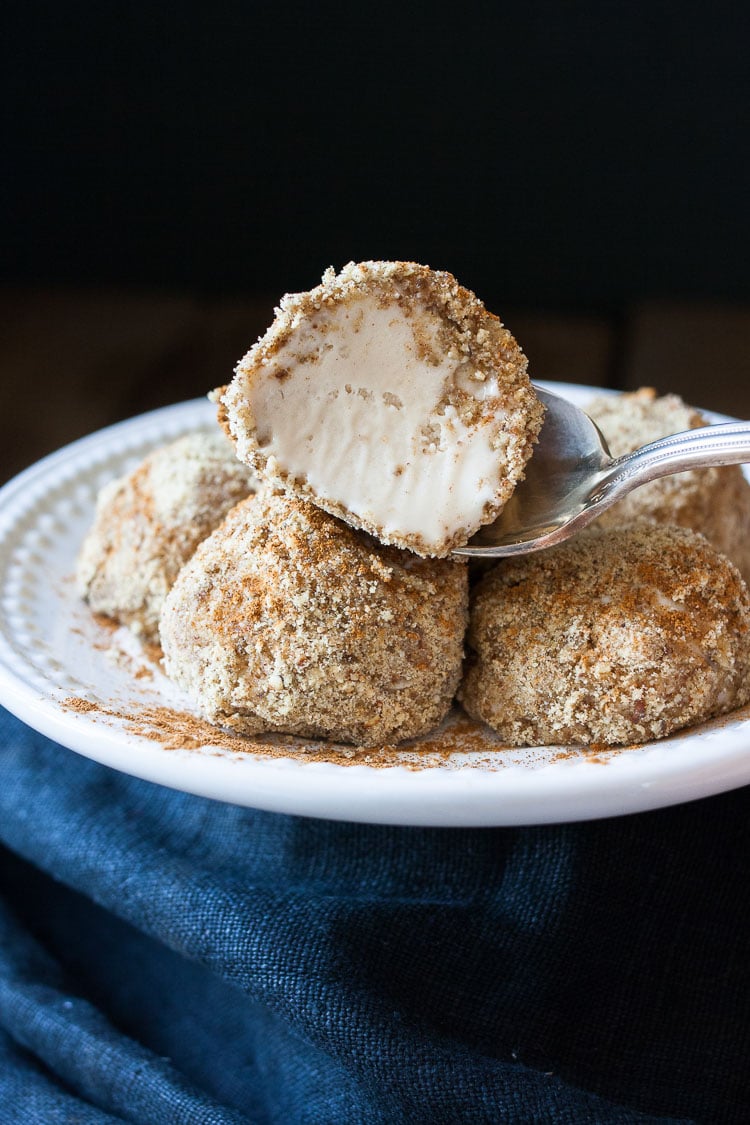 Raw Strawberry Margarita Cheesecake Cups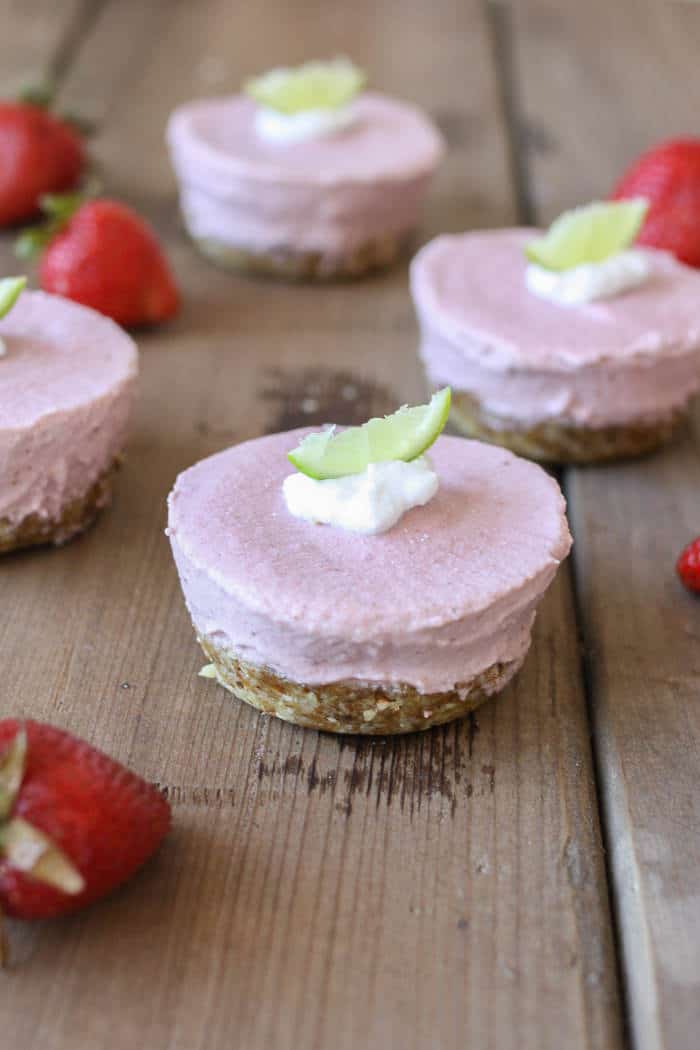 Grilled Pineapple Jalapeño Margarita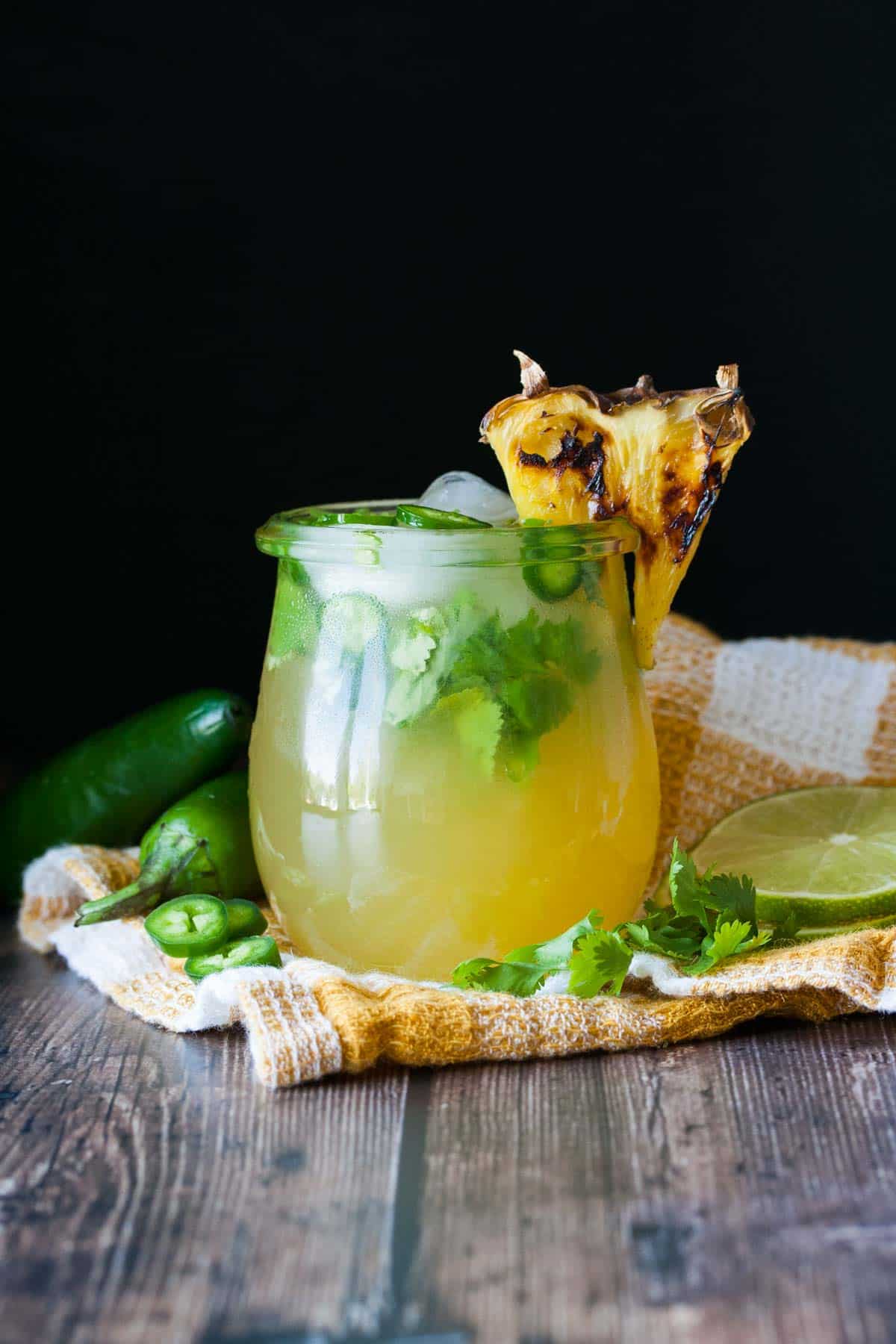 Any and all of these recipes can and should be eaten on days other than Cinco de Mayo!