These vegan recipes for kids will make meals a breeze! Easy, flavorful and full of wholesome ingredients. There is something for every meal!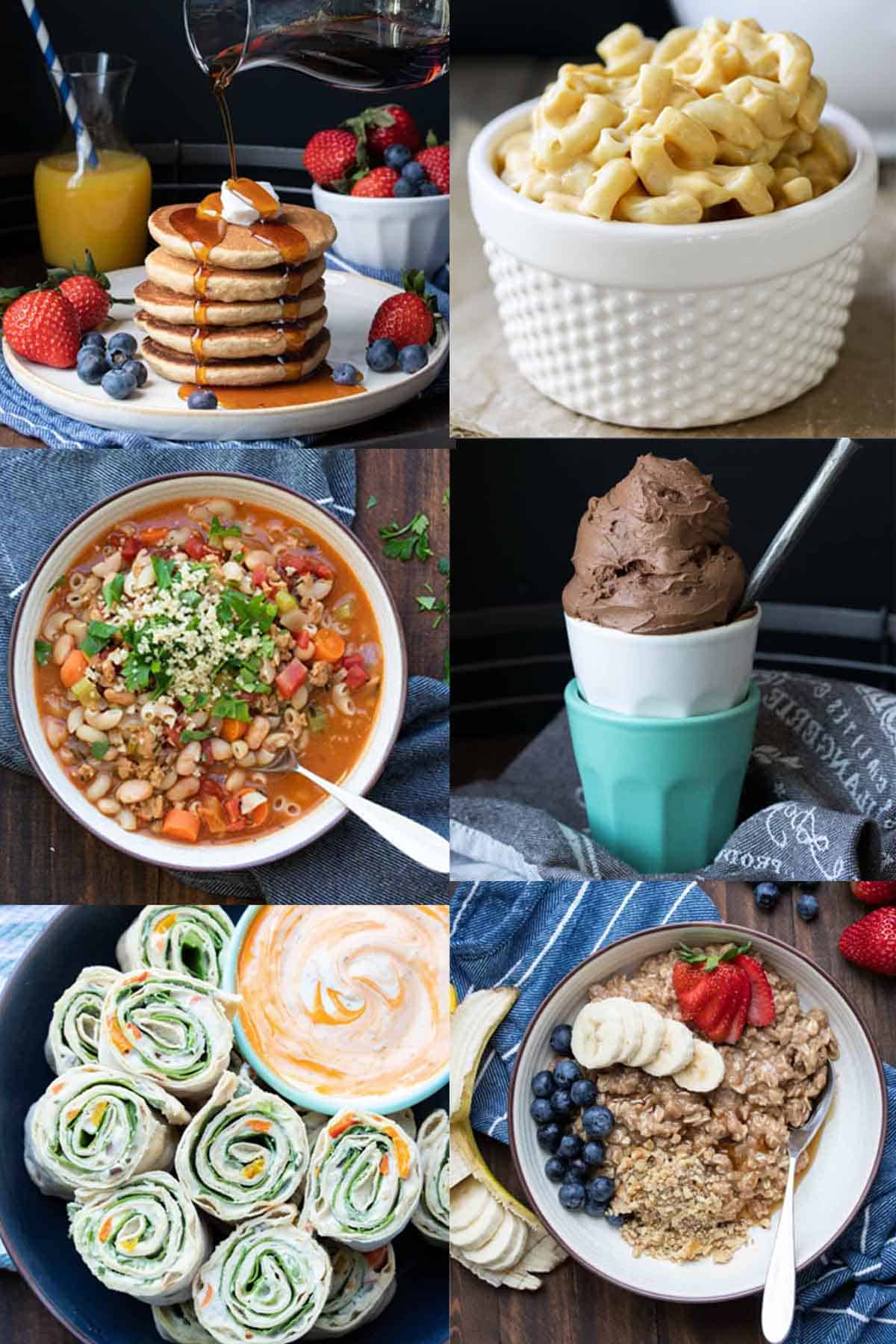 Meal times can be a disaster, especially when it comes to picky kid palates. This collections of kid friendly plant-based recipes should keep you going without tears!
Feeding Kids Vegan and Plant-Based Meals
Getting our kids to eat anything can be a challenge, let alone having to think about diet preferences and nutritional needs!
While I am not a doctor, dietician, or nutritionist, I do know it's important for kids to have well rounded meals. The basics I always think about are: fat, protein, fiber, carbs and loads of fruits and veggies!
Sneaking in veggies
We all know the challenge of getting the littles to eat veggies. It can be safe to say it drives me to drink. But there are things you can do to help!
Always offer veggies they like (let's hope there is at least one!) along with new ones.
Don't force a child to eat anything, not only does this paid a negative emotion to the food but it creates a fight for control.
It can take kids at least 10-15 times with a positive exposure to a new food before they will even try it, and even longer to establish whether they like it or not! So patience is KEY.
Keep emotion out of food. You don't want to overly celebrate or have negativity when it comes to eating.
Let your child help you shop and choose new things to try.
Dips are a great way to try new veggies! If they have a dip they love have it as part of the meal to encourage them to try the new veggie.
Use food as art! Allow them to make picture and create then eat their creaiton.
I am a full advocate for serving your kids veggies in their actual form, but since many of ours aren't as adventurous we still want to make sure they are getting in their daily dose.
This is when I sneak in extra! Here are some of my favorite ways:
Smoothies
Pasta sauces
Baked goods
Popsicles
Ice cream (yep)
Oatmeal
Burgers
Pancakes/waffles
Pudding
The Best Vegan Recipes Your Kids Will Love
Here is a list of my kid's favorite recipes on my site! Some are made as is, and some we alter to make them even more kid friendly.
Vegan Breakfast Recipes
Vegan Lunch Recipes
When it comes to lunch, I prefer quick and easy ideas you can throw together in little time.
This vegan lunch guide for kids is a perfect place to get loads of ideas in one place!
Vegan Snack Recipes
Vegan Dinner Recipes
Vegan Side Recipes
Vegan Dessert Recipes
Serve up these tasty treats along with an ice cold glass of vegan chocolate milk!
Common Questions
Is it safe for a child to be vegan?
You should always consult a doctor before making any dietary changes, but there are many children out there that eat a vegan diet safely.
Can you raise your child vegan?
Yes, if you are interested in raising your child vegan you need to cut all animal based products out of your lifestyle. This includes food and things such as leather and wool. But you should consult a doctor before making any changes to your diet!
What vegan foods do kids like?
Each child has different taste preferences, but in general starting with foods naturally vegan is a good idea. All produce, like fruits and veggies, are great for kids. So many things you already eat are naturally vegan. The recipes listed here are a great list!