This list of over 70 vegan Valentine's Day recipes will win over all your loved ones! Feel both satisfied and happy as you eat your way through the holiday.
These recipe are like eating at a fancy restaurant without the fancy price. You won't miss out on any goodness!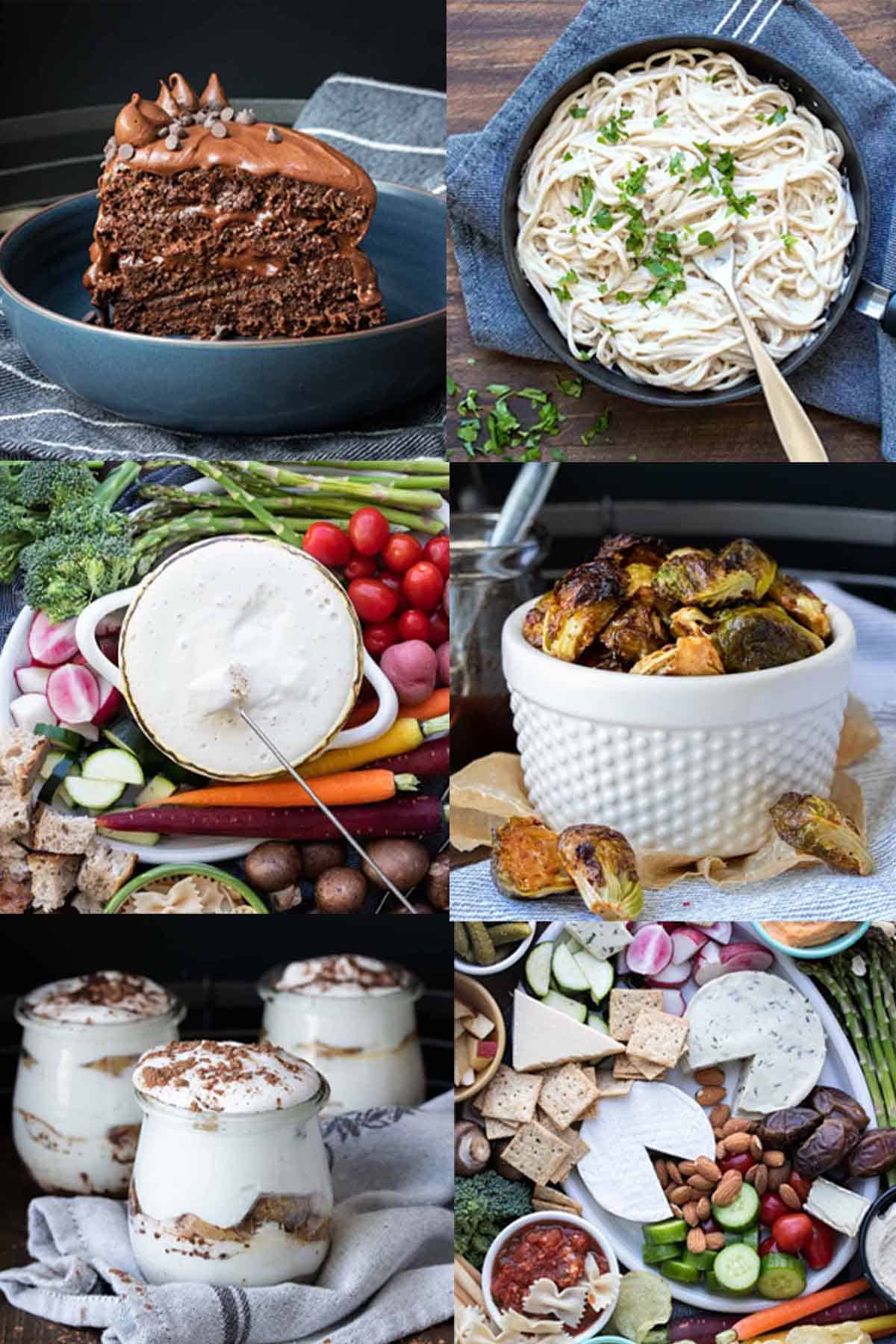 This post was originally published on February 13, 2017.
While I love going out to dinner, Valentine's Day leaves me feeling like I've been charged too much for a less than amazing experience. So why bother when you can make even better food at home!
Valentine's Day- Vegan Recipes
It's so fun to have an excuse to be festive, why not stretch Valentine's Day out all day long? I've got you covered with breakfast, appetizers, main courses, side dishes, and of course plenty of vegan Valentine's dessert recipes!
It can be hard finding holiday recipes that don't consist of cheese, butter, or meat. All of these recipes evoke that special Valentine's vibe, and they're all plant based!
Choose a few of the following options to put together a delicious, romantic, and best of all easy vegan Valentine dinner!
Vegan Valentine's Day Breakfast Recipes
Starting the day with the perfect breakfast really shows your loved ones you care. There are so many great recipes for the perfect vegan Valentine's breakfast!
Vegan Valentine's Day Appetizers
Start your vegan Valentine's Day dinner with the best appetizers around! These vegan recipes will be the perfect teaser for the amazing meal ahead.
Vegan Valentine's Day Side Dishes
These vegan Valentine's Day side dishes are the perfect pair for your romantic Valentine's Day at home!
Vegan Valentine's Day Dinners
It isn't a romantic meal without the main vegan Valentine's dinner recipes! These are all the perfect way to woo your loved ones!
Vegan Valentine's Desserts
What would Valentine's Day be without chocolate? You cannot celebrate without a vegan Valentine's dessert recipe! These are so rich and satisfying, they will win all your loved ones over. (Plus, some non-chocolate recipes too!)
Vegan Valentine's Drinks
Pair the perfect vegan Valentine's meal with a drink! Whether you want a cocktail or alcohol free, there is an option for everyone. Serve these drinks alongside your favorite vegan Valentine's dinner or serve up some healthier wine choices.
Tips and tricks for preparing a vegan Valentine's Day meal
Many of these recipes can be prepped ahead of time! Do as much of the work in advance as you can to make assembling the meal that much easier. Nobody wants to be in the kitchen all night on Valentine's Day!
Pair your meal with some nice wine. I've put together a guide on how to choose Healthy Wines.
Create a restaurant-like ambiance! Use cloth napkins and pre-set the table before the cooking begins so you can sit back and relax once you're done.
Light candles, some on the table of course, but around the room to create a soft glow.
Choose a playlist of soft music to play in the background.
Serve your dinner in courses so you can savor each dish, and your company!
Common Questions