Want more time to spend with your loved ones and less time in the kitchen this Valentine's Day? These easy vegan Valentine's Day recipes will do the trick!
So anyone else out there realize that Valentine's Day is just a few days away and you have NO plans? Well I'm thinking if I slyly leave a list of my favorites on my husband's pillow, perhaps I'd get a delicious dinner waiting for me.
The key here is simplicity so that you have a better chance of having dinner made FOR you. And we all know that the dinner you don't have to cook taste just that much better than one you do 😉 Hoping this last minute list of 8 quick and easy vegan Valentine's Day recipes does the trick!
Quick and Easy Appetizers for Valentine's Day
Arugula White Bean Polenta Bruschetta with Miso Balsamic Drizzle– Tomatoes and white beans coupled with spicy arugula and the sweetness of miso balsamic dressing make this polenta based bruschetta a very unique and delicious dish.
Yellow Split Pea Dip– Switch up your hummus routine with this protein filled yellow split pea dip. It's called "Fava" in Greek, and the perfect way to get your healthy snacking on!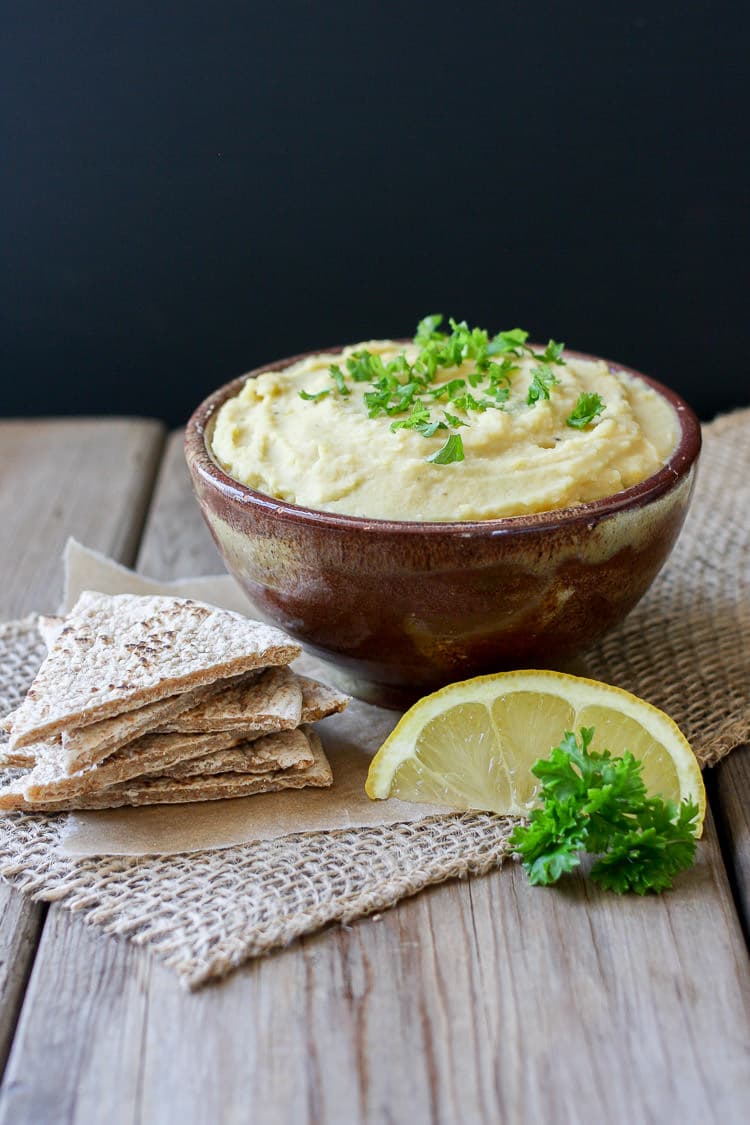 Quick and Easy Main Courses for Valentine's Day
Low Carb Vegan Zucchini Ravioli– Your favorite comfort food, now both vegan and low carb! This zucchini ravioli smothered with marinara and creamy Alfredo sauce is the ultimate indulgence.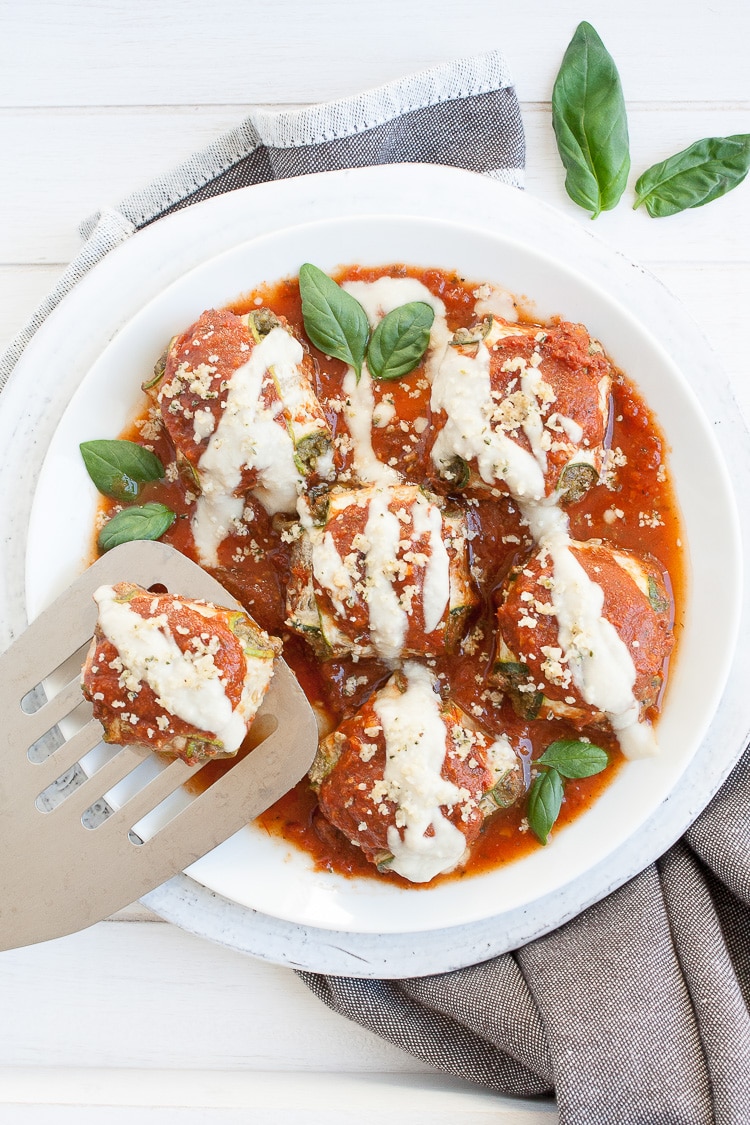 Creamy Vegan Orzo Risotto– Creamy and rich vegan risotto made from orzo, mushrooms and peas with hints of lemon, garlic and mint. You'll never guess there's no actual dairy!
Quick and Easy Desserts for Valentine's Day
Flourless 5 Minute S'mores Molten Lava Cake– 5 minutes to pure chocolate decadent perfection. A quick, easy and healthier way to enjoy dessert. This flourless vegan lava cake is s'more heaven!
Layered Strawberry Chocolate Mousse Cups– A layered vegan strawberry chocolate mousse dessert topped with rich fudgy brownie crumbles for true foodies only. A chocolate lovers dream come true!
Quick and Easy Drinks for Valentine's Day
Homemade Strawberry Milk– Vegan homemade strawberry milk made only with natural sweeteners. You're three ingredients closer to dessert in a glass!
Lemon Berry Mint Sparkler– Celebrate the end of summer with this refreshing mocktail. Tart lemons meet sweet strawberries and cooling mint to creating a sparkly delicious drink!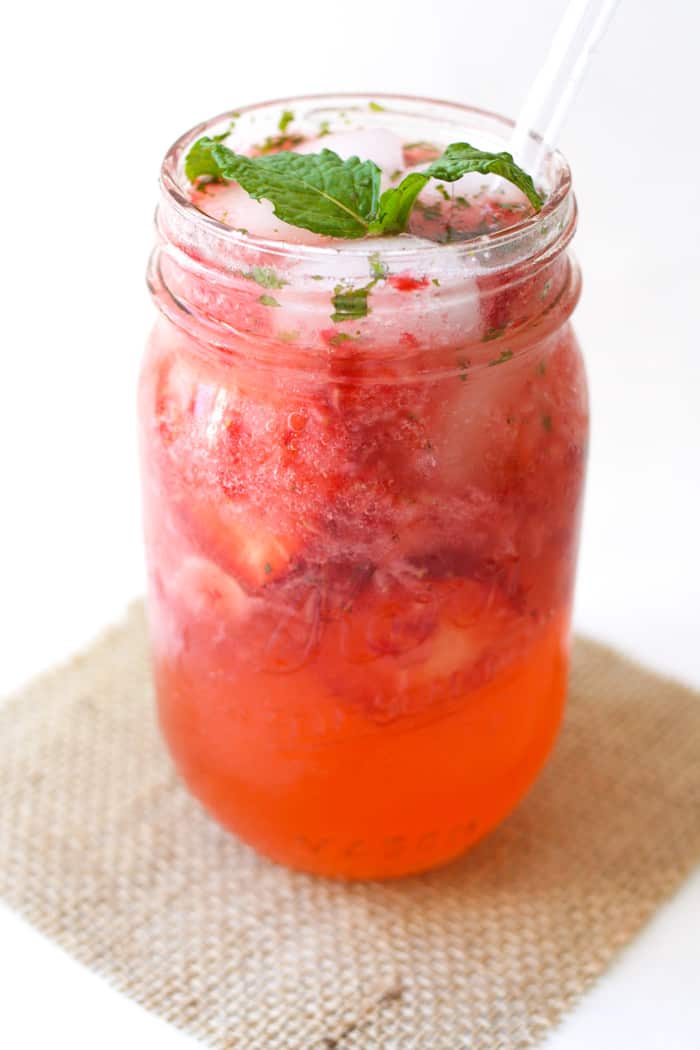 I hope you get breakfast, lunch AND dinner in bed! And let's be real…this really should happen multiple times a year. Not once.
Cheers to dinner made easy!