Wether you are on your own or with your besties, this ultimate guide for a vegan picnic will set you up right! From sides to main meals, it has it all!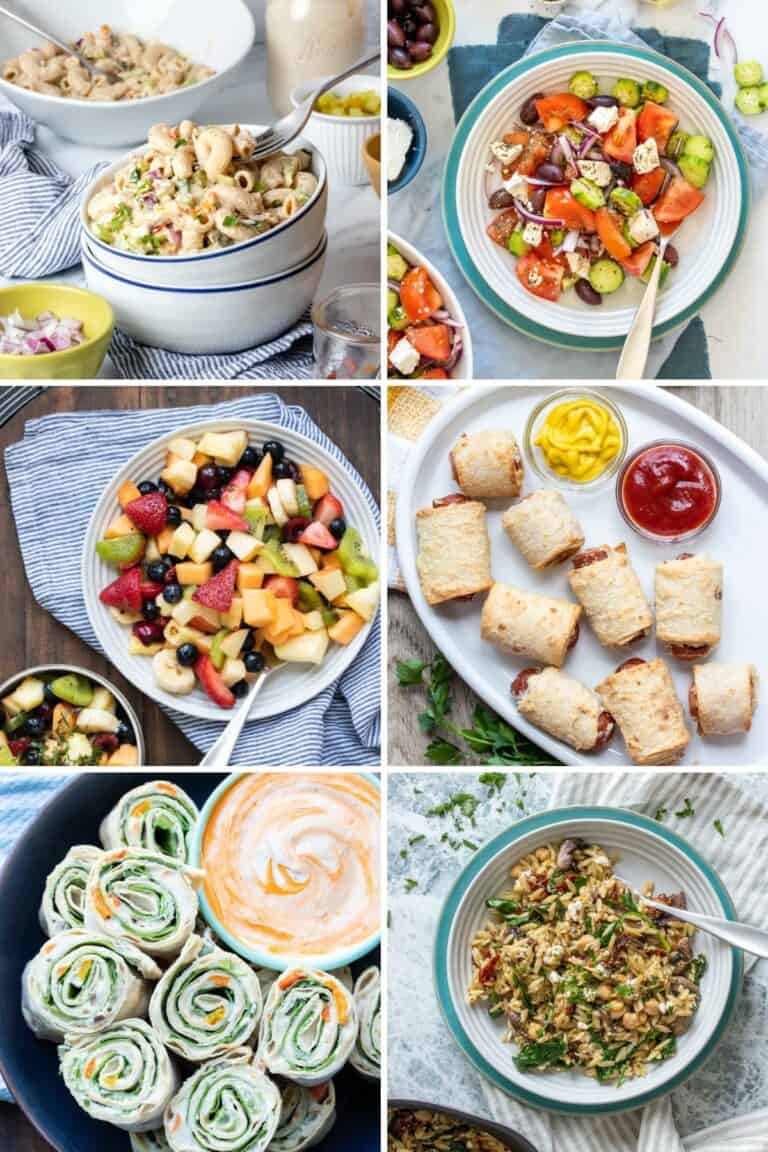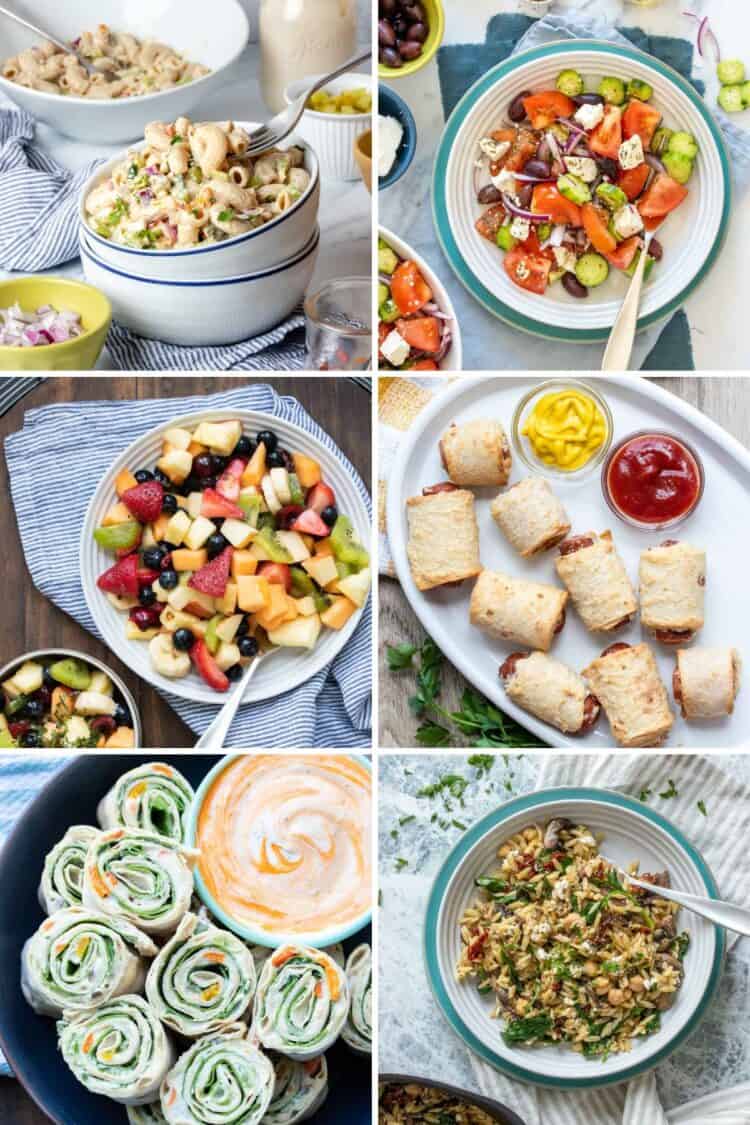 I love picnics because they are like fun meal parties outdoors! You can bring so many different kinds of recipes and make a meal so fun!
Vegan Picnic
When we are bored of the same old meal indoors, we take it outside! All you need to do is lay out a blanket, bring some easy to travel with recipes, and enjoy sitting on the ground devouring your favorite food!
What do you do during a picnic?
Eat of course!! I mean, there is more to it than that, but food is the main event. The only difference is that it's eating outdoors.
I love changing up the scenery. And eating in nature can be super fun. The key is to be organized so you have that perfect combo of yummy food and fun activities like scavenger hunts, relay races and just plain good old fun.
How do you keep picnic food safe?
They key with food, whether you are at a picnic or not, is to keep it cool so that bacteria doesn't form.
Because all of these recipes are vegan and therefor free of dairy and meat, there isn't as much of a worry. But safe practices are still important.
Keep food in a cooler if possible. This helps because a cooler is more of a controlled environment.
If it's hot out, find a shady spot for your food. You don't want the sun beating on it.
Keep flies and bugs away by keeping food covered. Whether it's tin foil, plastic wrap or a netted like covering.
Keep ice for food and ice for beverages separate. You don't want cross contamination.
Tips for packing a picnic
When it comes to packing a picnic, it's important to get the foods right. You definitely want delicious food. But you don't want it to be too hard to prep and pack. Here are some go to tips for your next picnic:
Stick to foods you can prep ahead and that taste as good the next day as they do fresh.
Avoid super stinky food.
If it doesn't travel well, don't bring it.
Bring plenty of water. The heat dehydrates you.
Separate ingredients that could make food soggy. Mason jars or plastic containers are great for this.
If you can use biodegradable plates and serving utensils, do it. That way in case something blew away you won't feel so bad.
Make sure your food travels well. While some apps are amazing, if they fall apart during travel, or you can't easily put it together at your destination, then ditch the idea.
Make a good variety of food. It's fun to taste lots of different things!
Finger foods are great choices.
Keep it to foods that serve great at room temperature.
Lastly, don't forget a cozy blanket and your fave beverage!
How to host the perfect picnic
When it comes to picnics, anything really goes. All you really need is good food and yummy drinks! Good company matters too, but I am good on my own with yummy food!
If you want to invite company and make your next picnic a social event, there are definitely fun ways to do so. Your guests can be friends or even just your family!
Here are some of my best tips:
Go the extra mile and send a fun invite. Even a digital version makes it fun, texts and ecards are great. If you're just including your at home family, printing out a sign and posting it keeps family life exciting!
Pick a place and time, keeping the weather and sun in mind. Having a picnic at high noon on a hot day may not be as desirable.
Gather important things like tables to put the food on, blankets, pillows to sit on, etc.
Make sure to pack your food in containers that are easy to transport.
Don't forget ice! Keeping beverages cool is important on a warm day.
Make sure your picnic spot has shade.
Keep the menu simple yet delicious. Make sure you have something everyone likes.
Foods that can be served single serving in mason jars makes things easy! This can be appetizers like 7 layer dip, main courses like jar salads, and desserts like chocolate mousse pudding!
What food do you bring on a picnic?
Of course, the most important part of a picnic is the food! I love having a variety to meet everyone's tastes. It's easy to do finger foods, single serving meals in jars and build your own type vegan picnic recipes.
Vegan Picnic Appetizers
Amazing appetizers can be filled with wholesome ingredients. This vegan 7 layer dip is the perfect example! Nutritious and bursting with flavor all at once!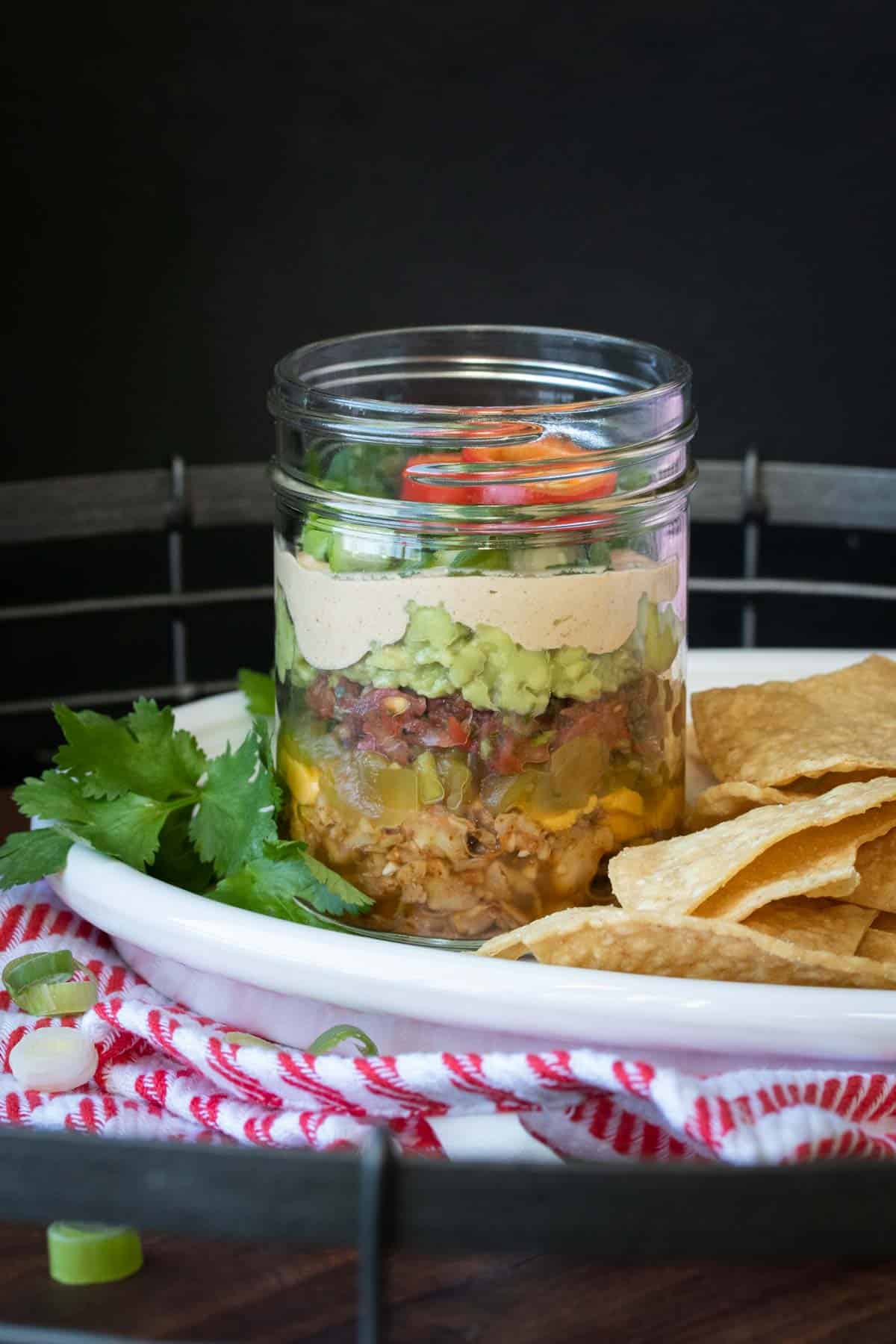 These vegan pinwheels are the perfect snack! Super kid friendly, versatile and easy enough the littles can make them too!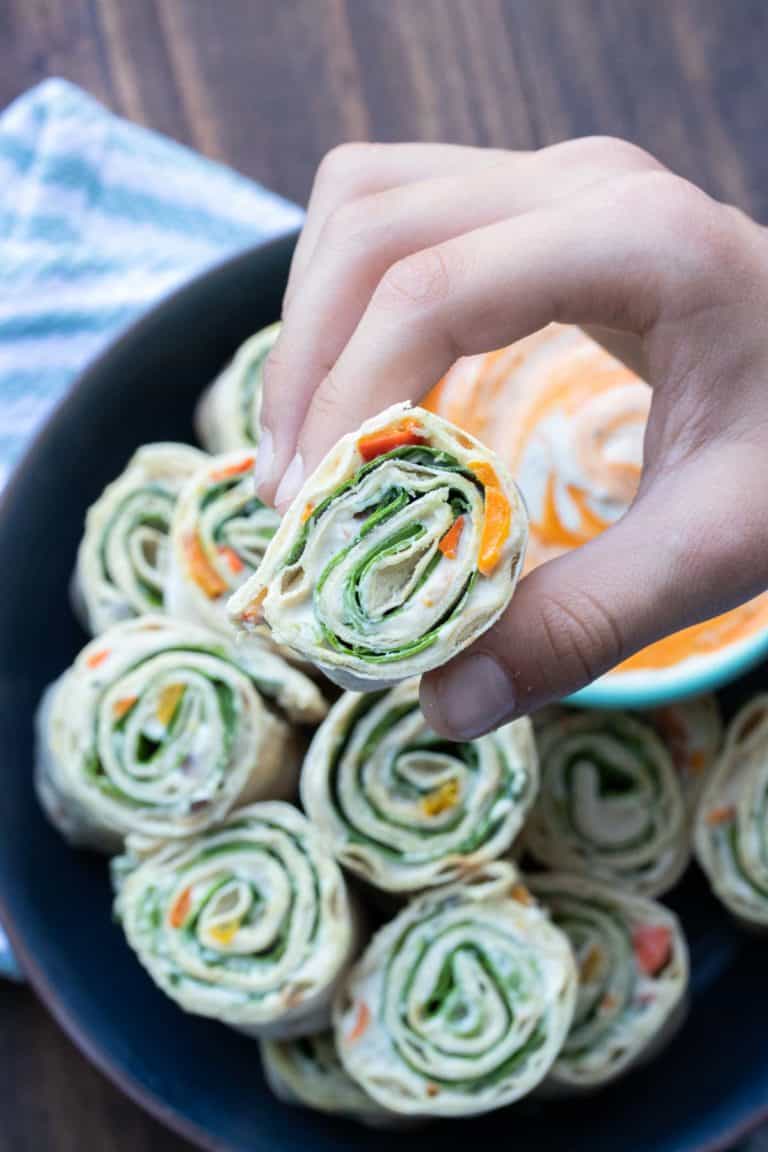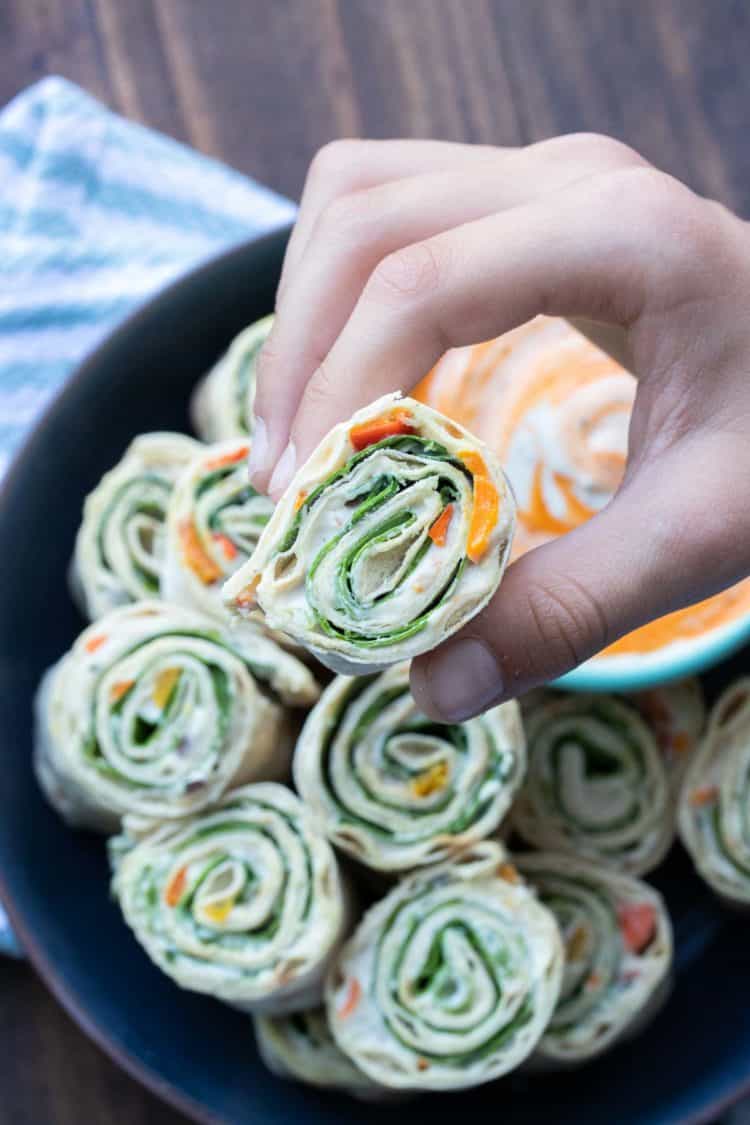 You will not believe the crunchy results in these oil-free baked corn tortilla chips! So easy to make, and customizable with flavors!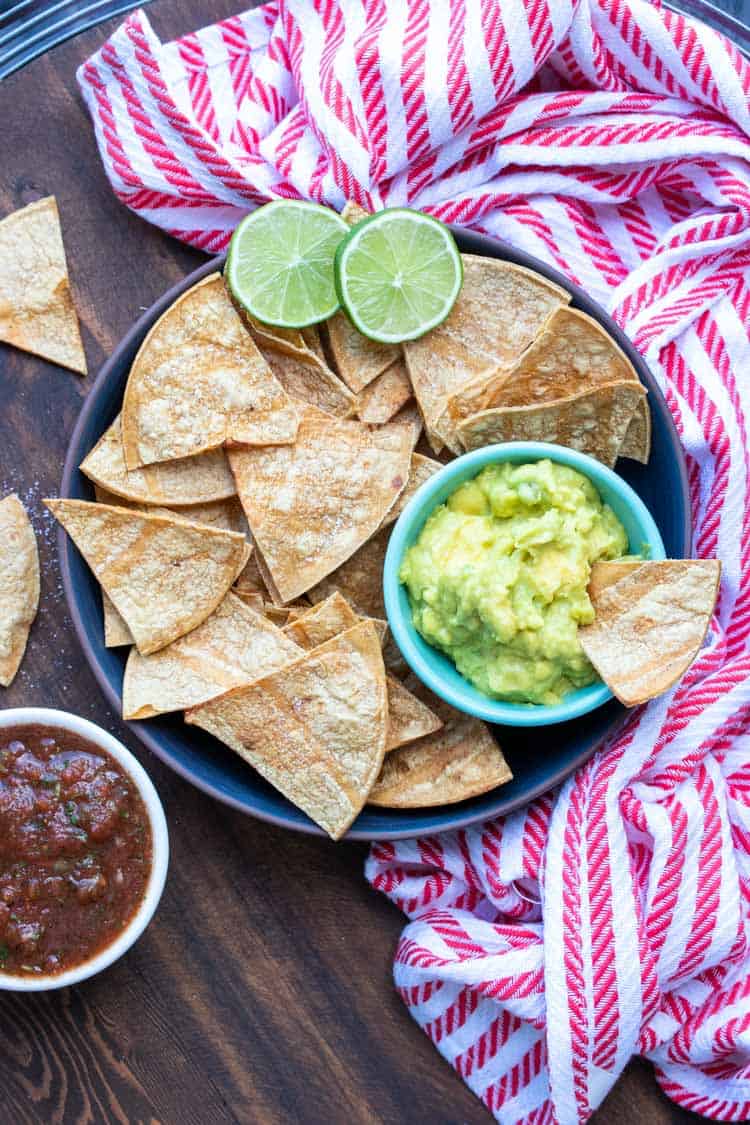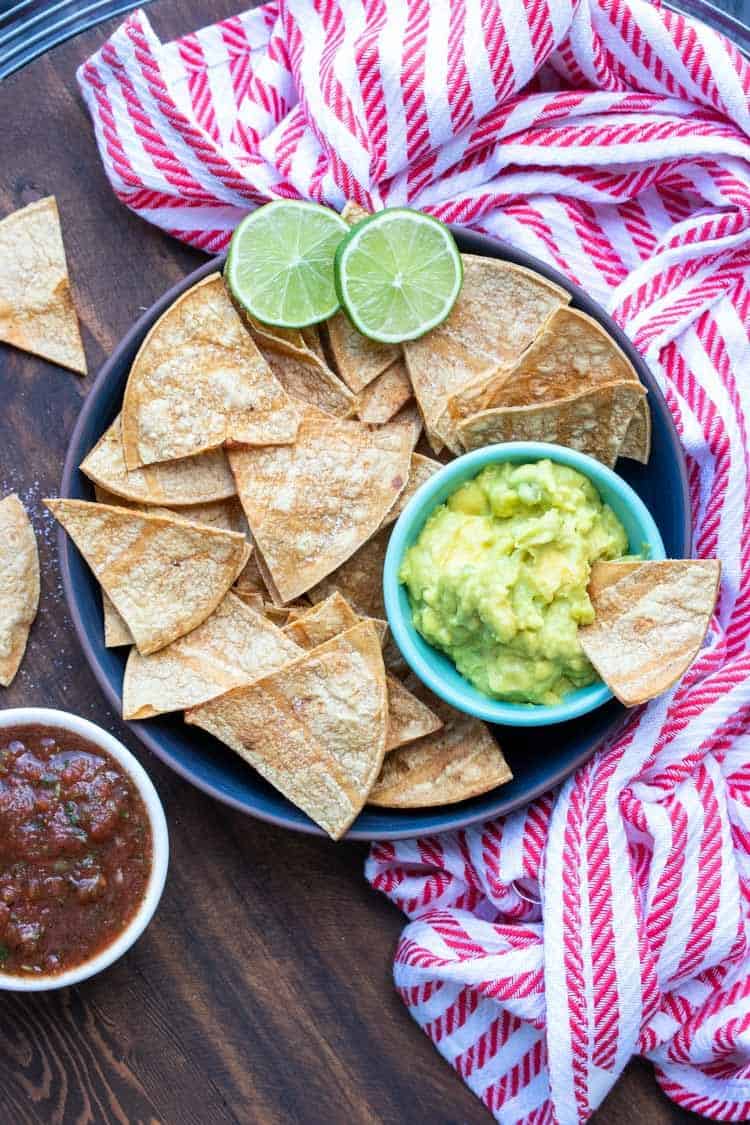 This fresh Mexican salsa recipe is easy and packed full of flavor! It is so delicious, the store-bought favorites don't compare to this homemade version.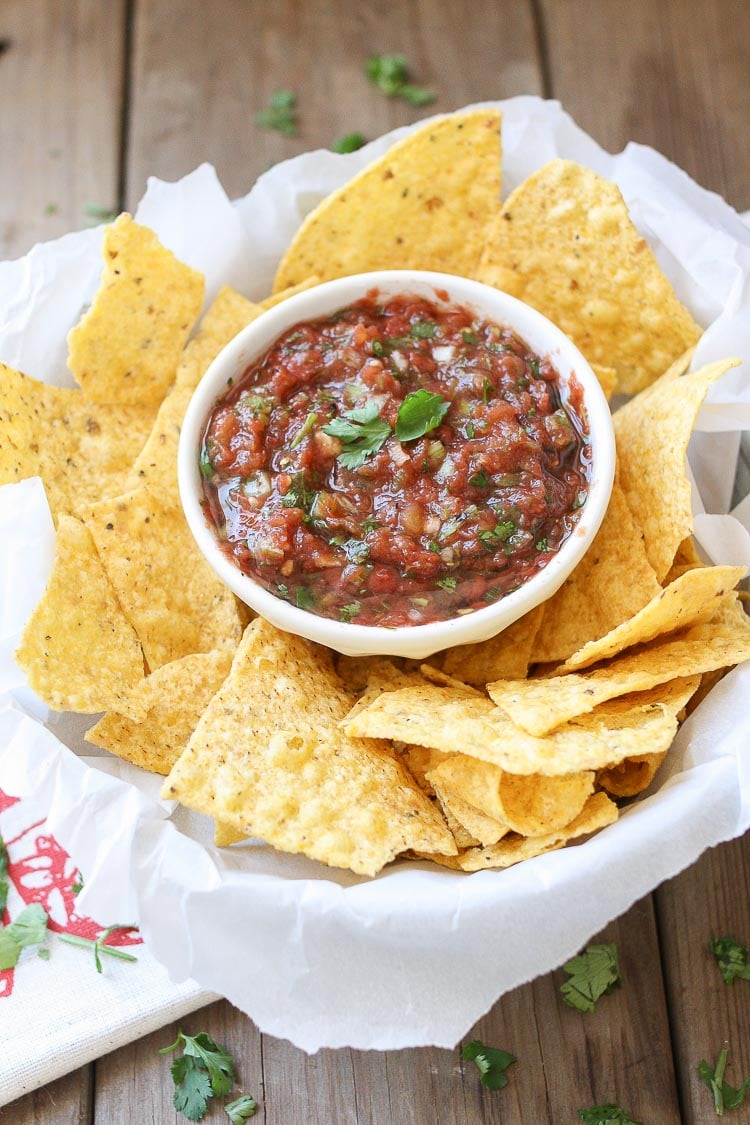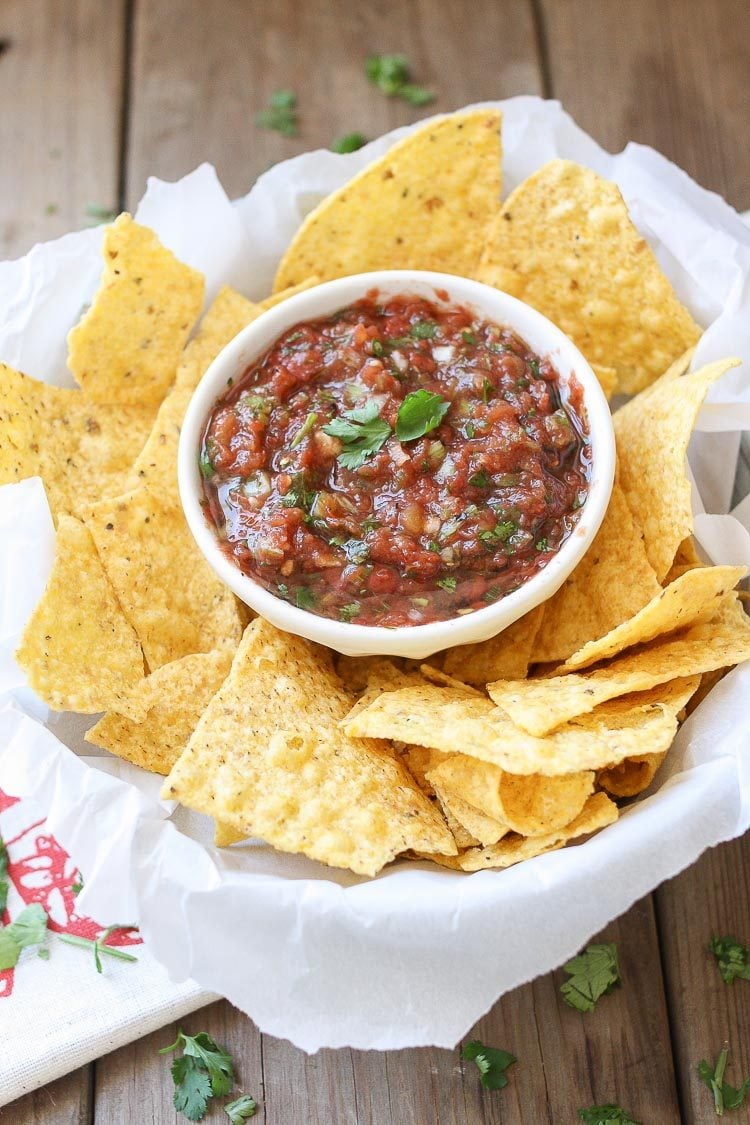 This simple healthy guacamole recipe is the perfect dip for those times you need something fast. It pairs well with almost anything and is super delicious!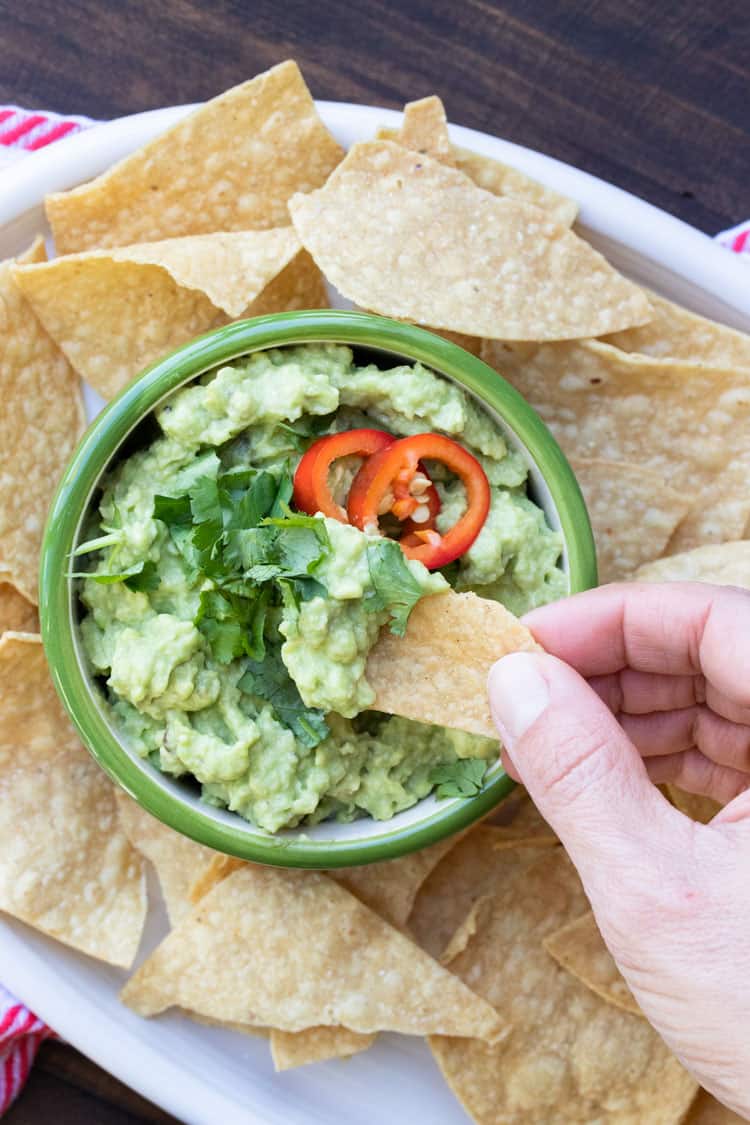 Vegan picnic salads
This vegan potato salad is one of my husband's favorite recipes! It is made with all whole foods, no mayo, and pairs perfectly with just about anything.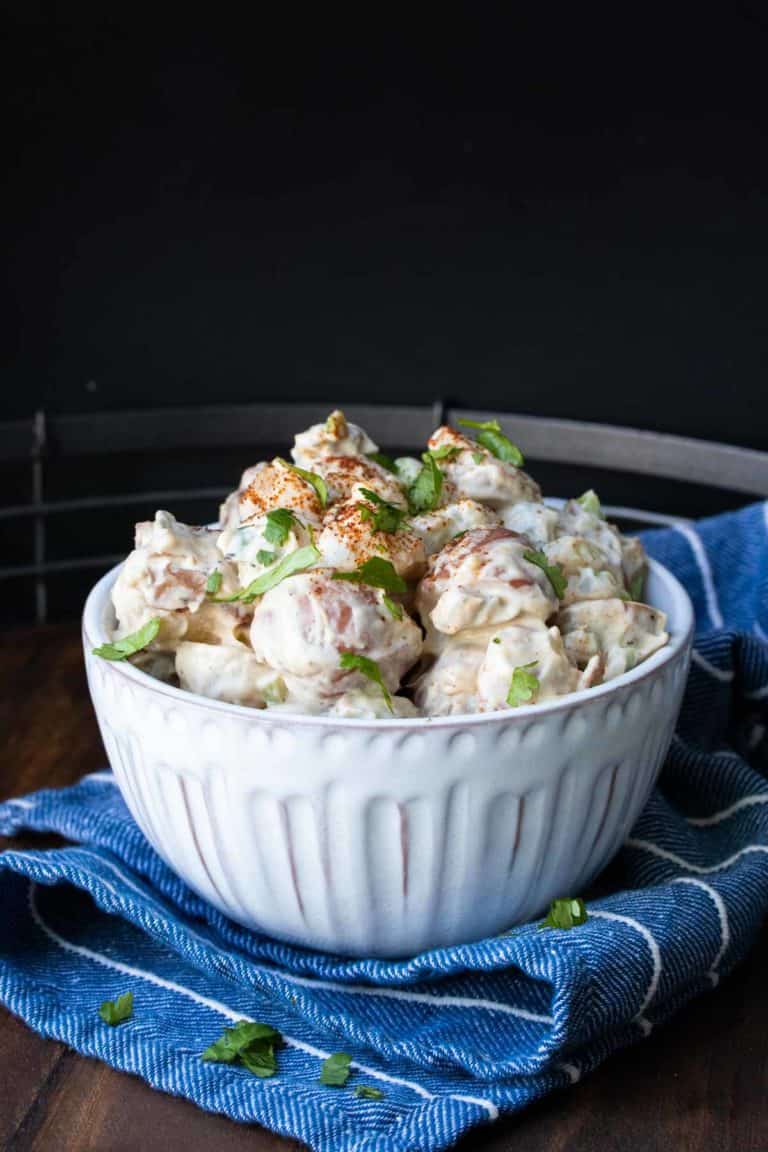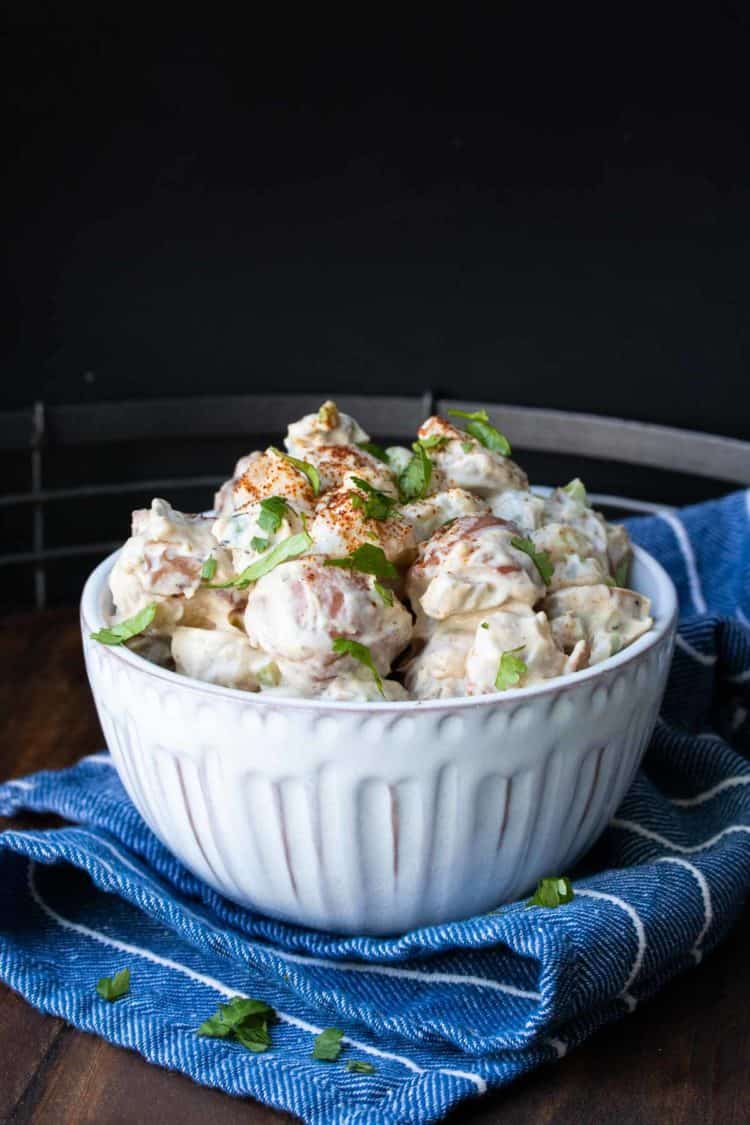 This vegan macaroni salad is a perfect remake of the classic deli style variety. It's mayo free but creamy, flavorful and made with whole foods!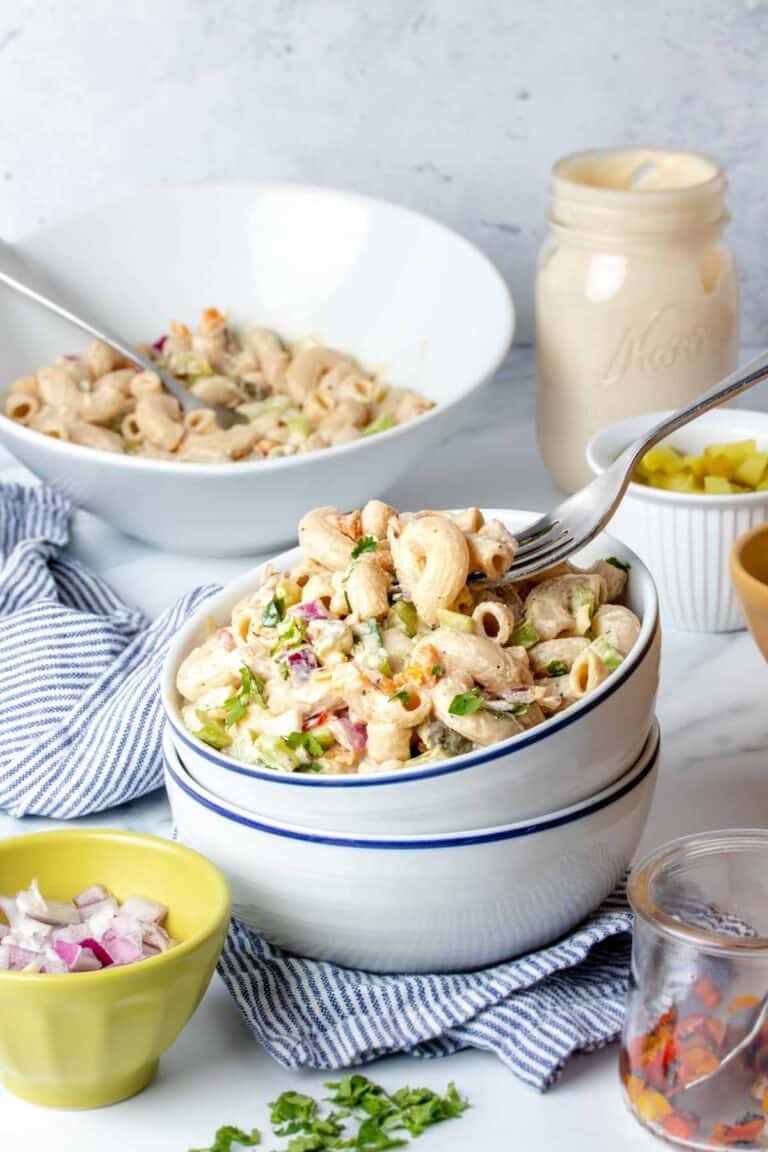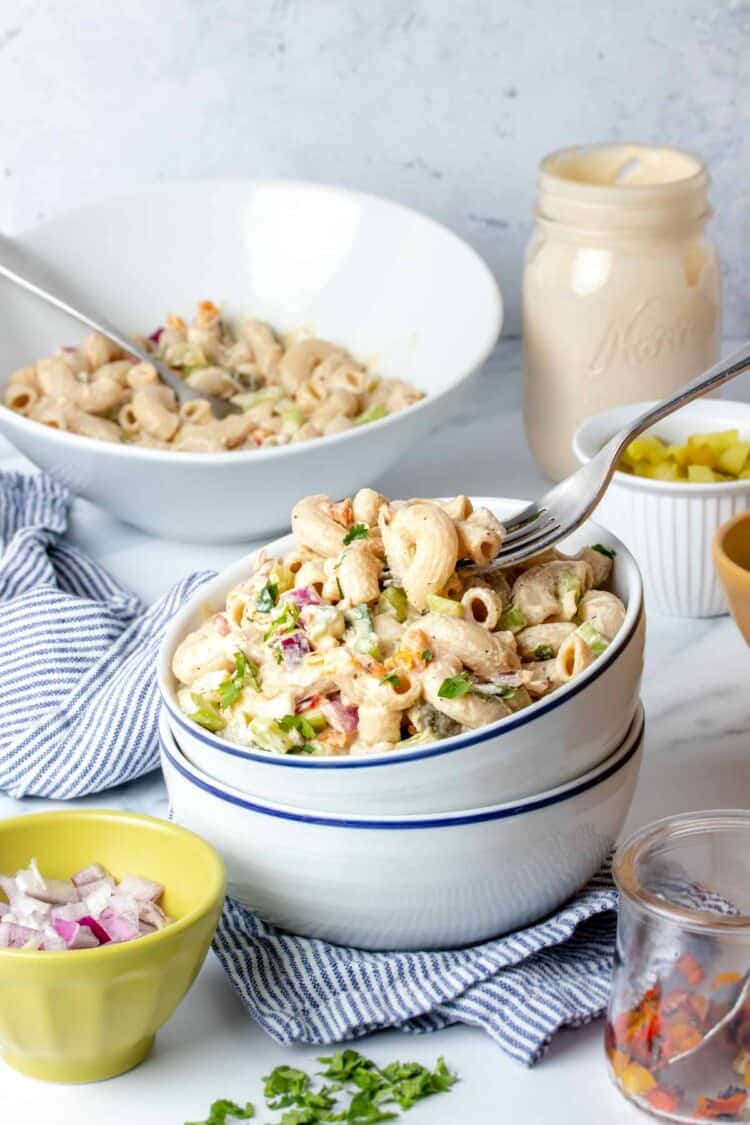 A quick and easy Greek farro salad recipe for those summer picnics and barbecues. Super flavorful and full of fresh healthy ingredients!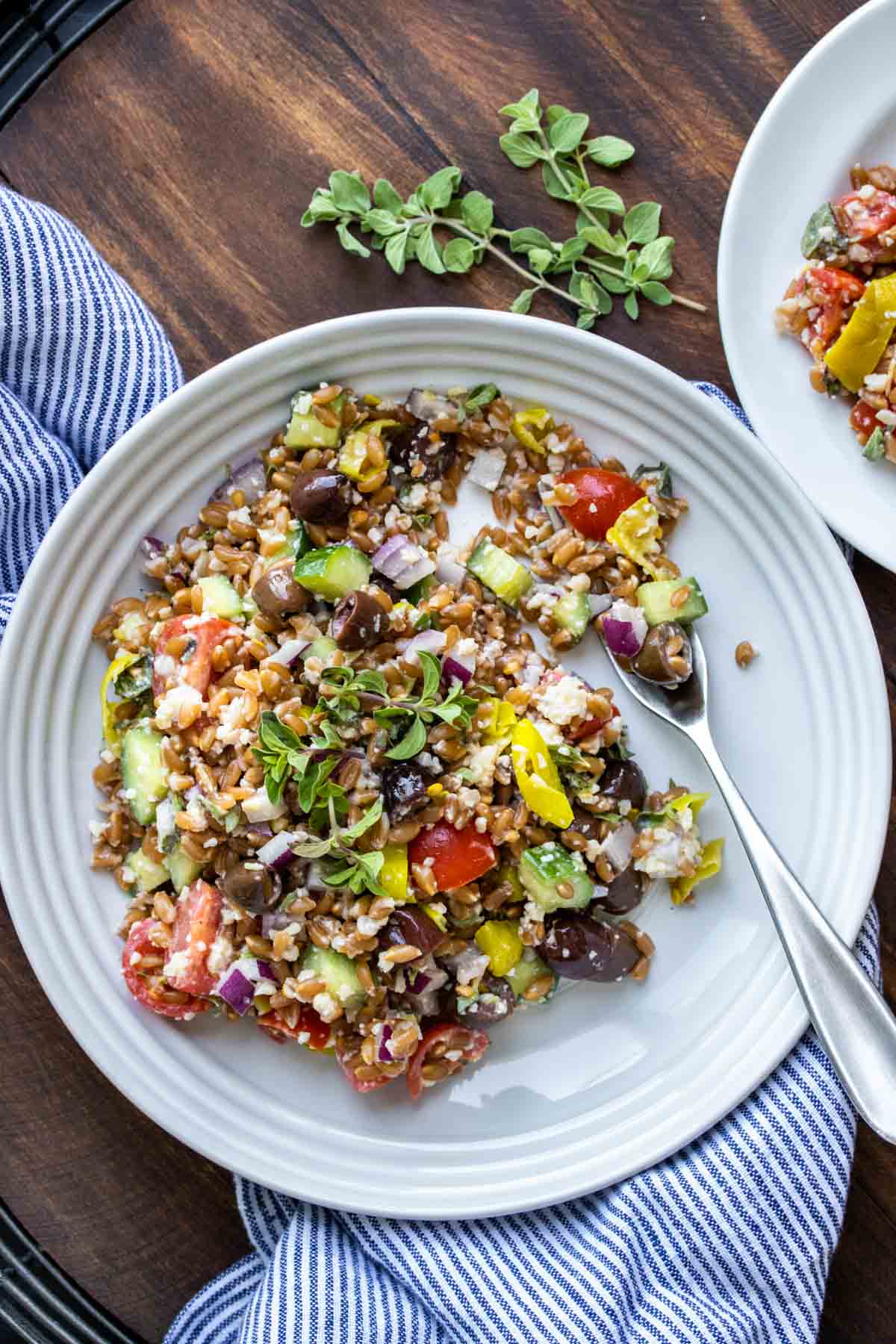 A classic recipe made healthier with the help of whole food ingredients. This vegan caesar dressing makes the perfect salad!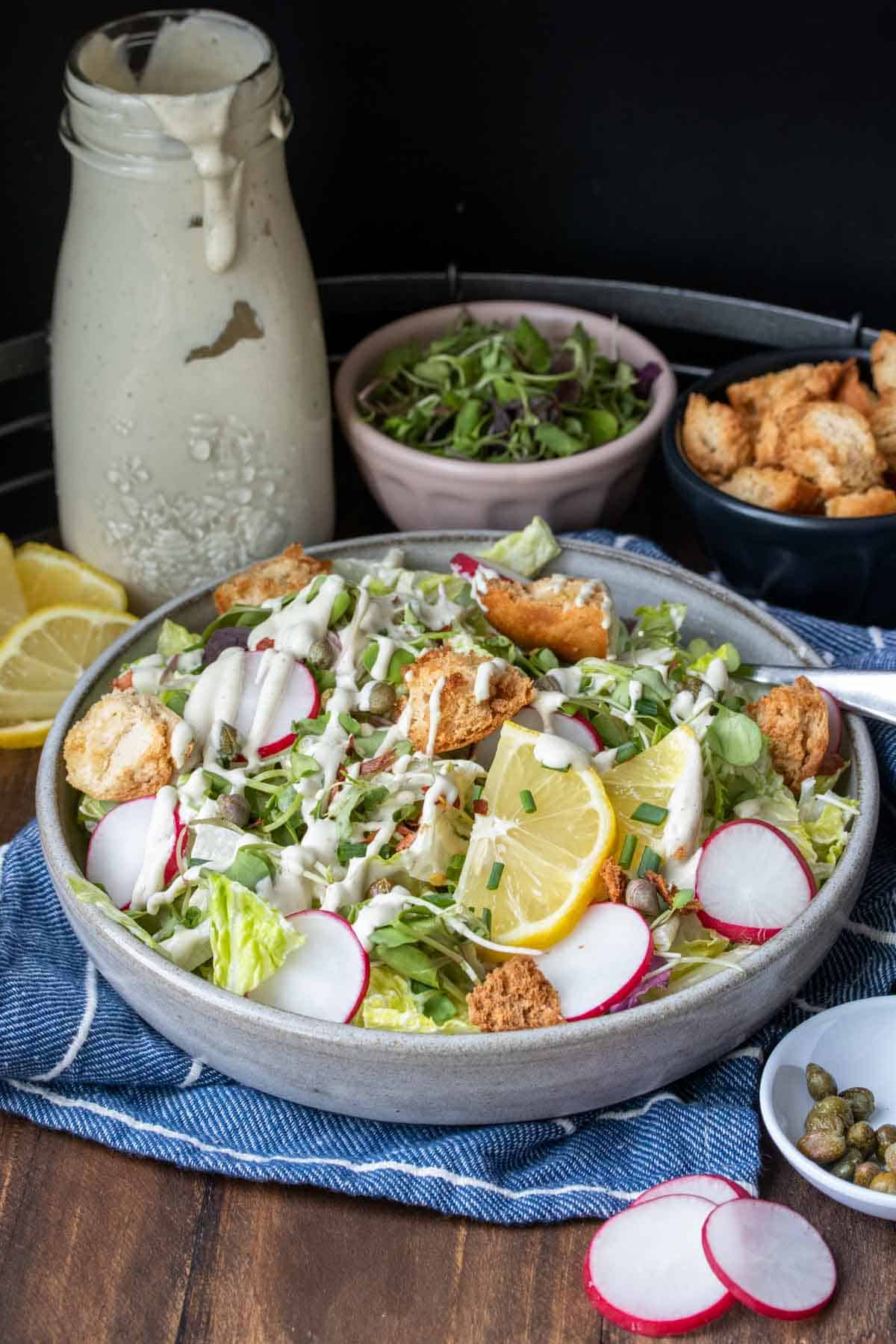 A vegan pesto pasta salad with a delicious twist you've never seen before. Eat it warm or cold and throw in your favorite veggies, it's a perfect well rounded meal!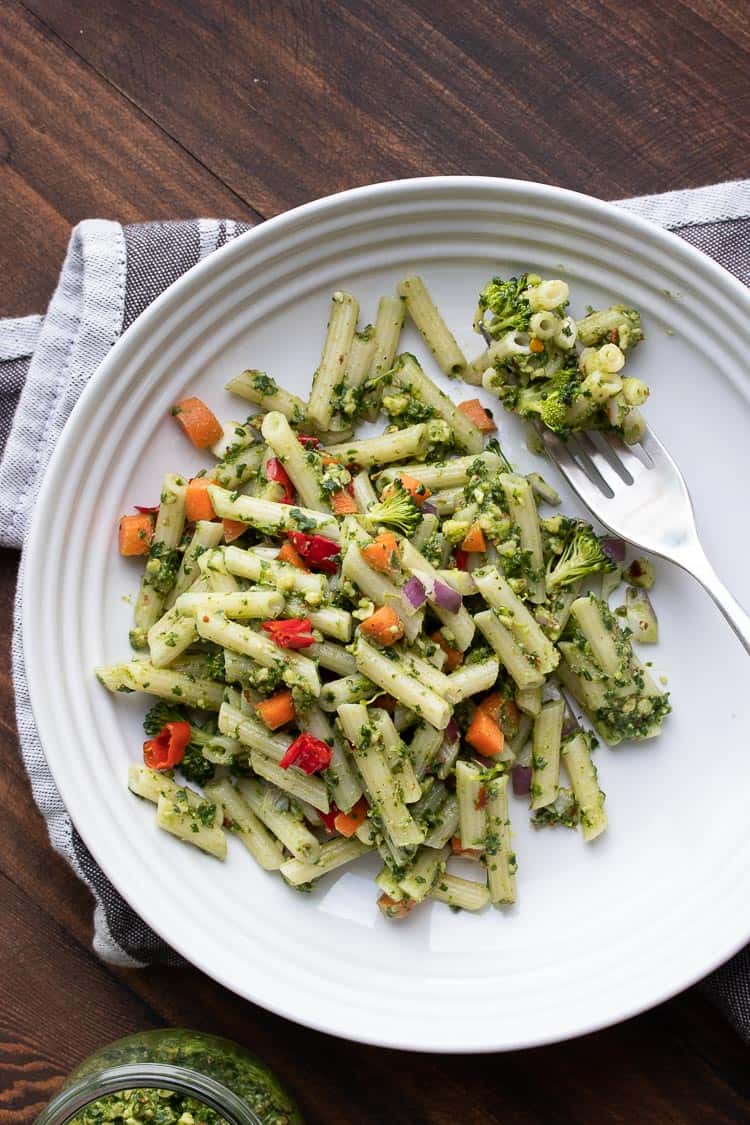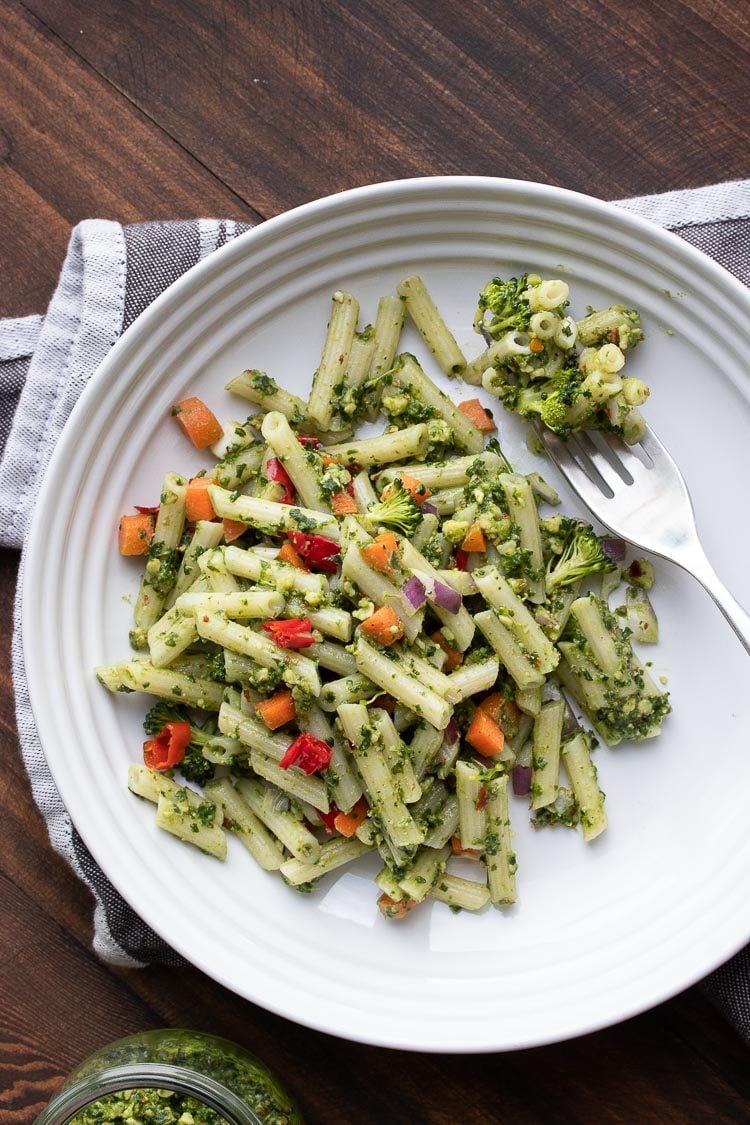 Have you ever wanted to learn how to make salad in a jar? The search is over because these are not only healthy but fool proof too!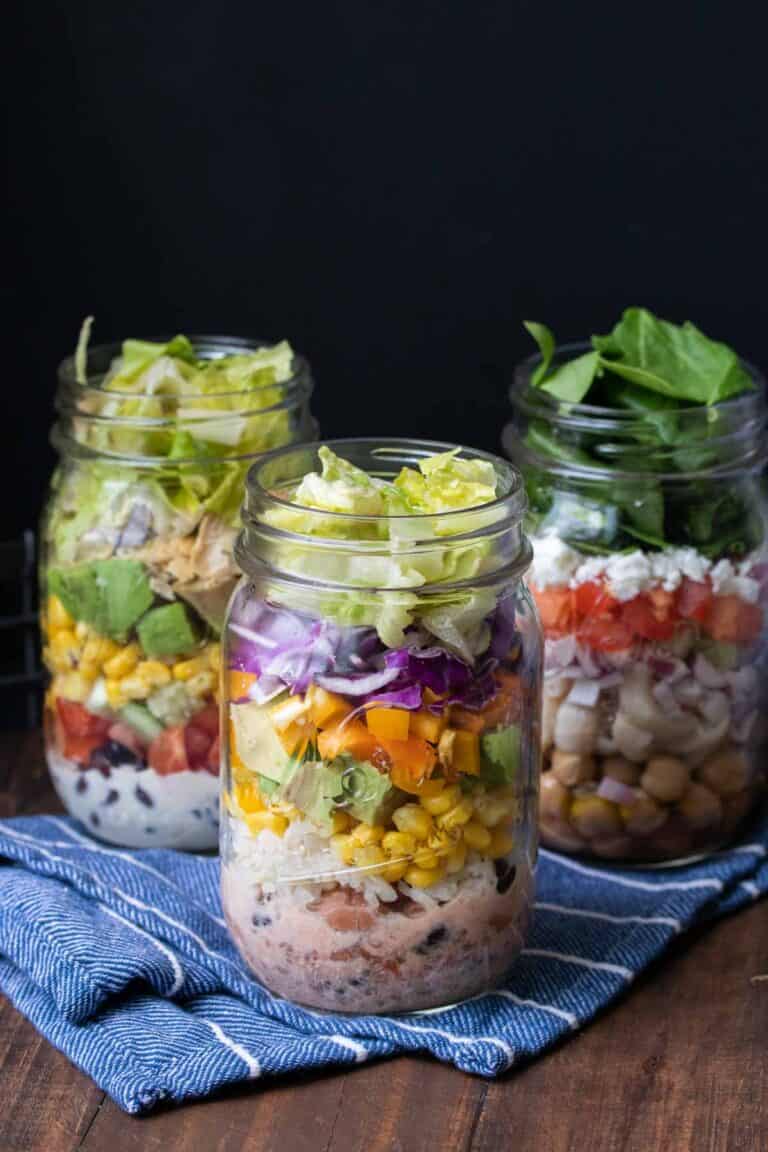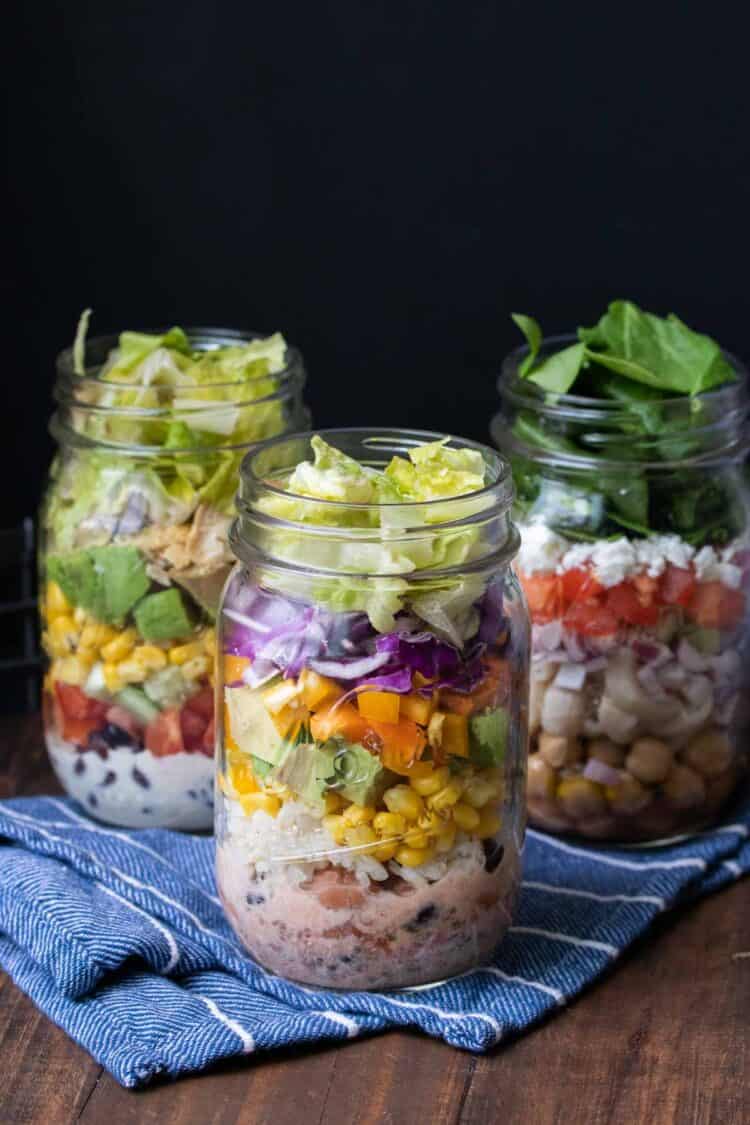 Vegan picnic sides
Having basic picnic staples is a must as the weather warms up. These vegan baked beans are packed with flavor and can be served with so many other recipes!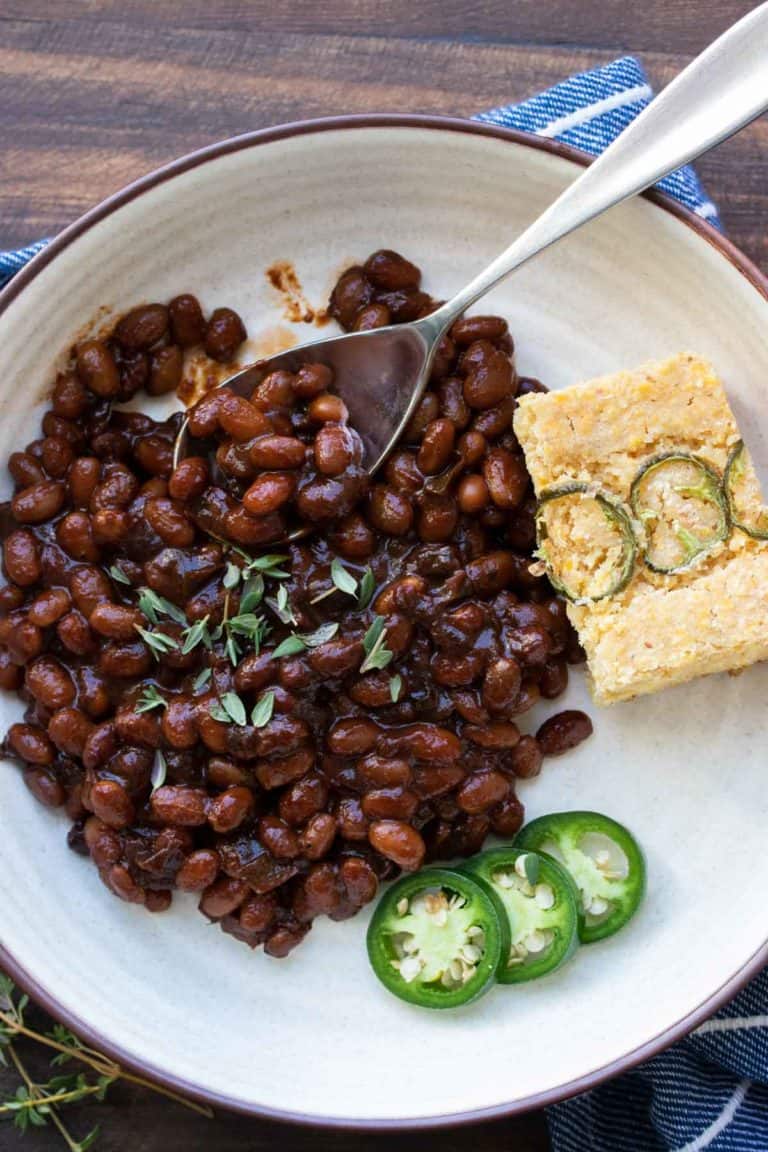 This gluten-free vegan cornbread is perfection. It is easy to make, with an amazing texture and rich flavor based on only 7 simple whole food ingredients!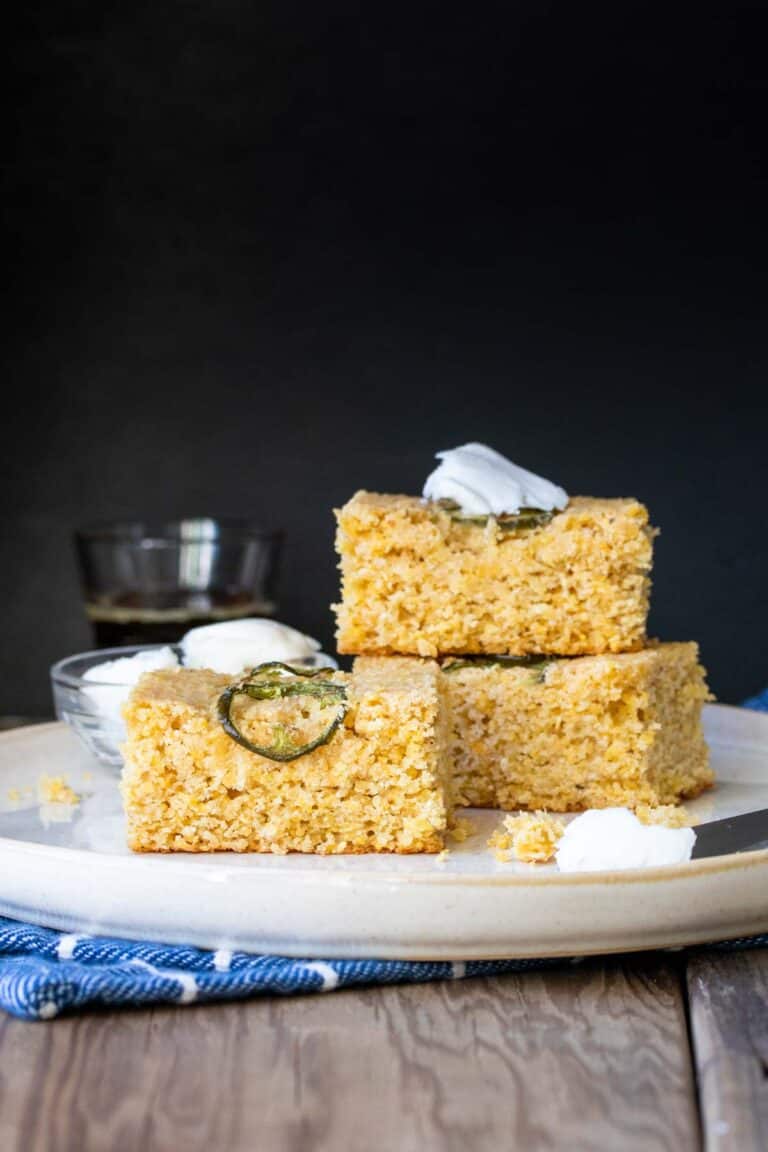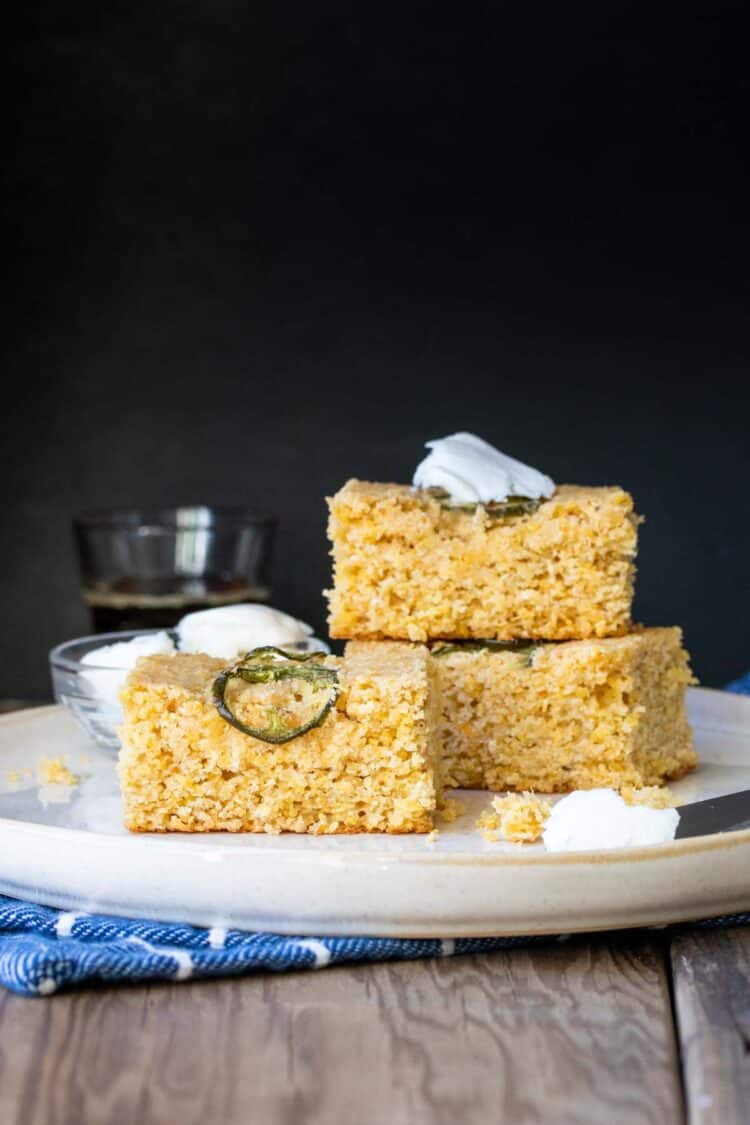 An easy to make Mexican coleslaw that pairs well with anything! Eat it in tacos, as a side salad or even as a main dish piled with toppings.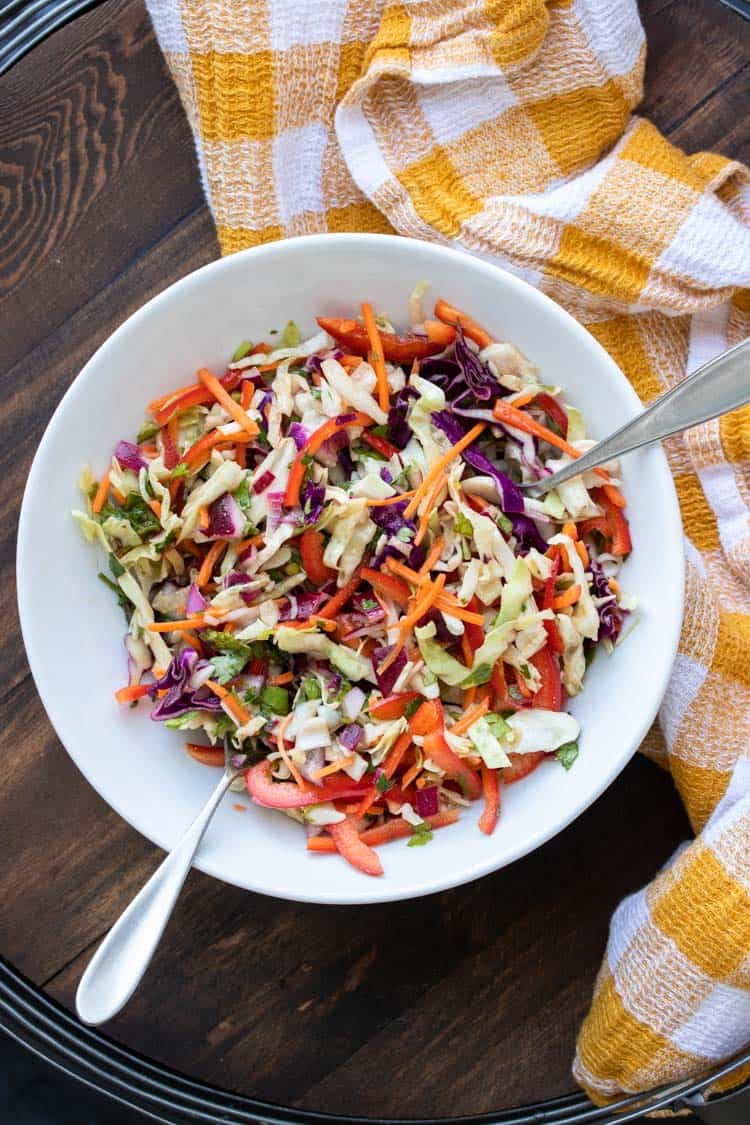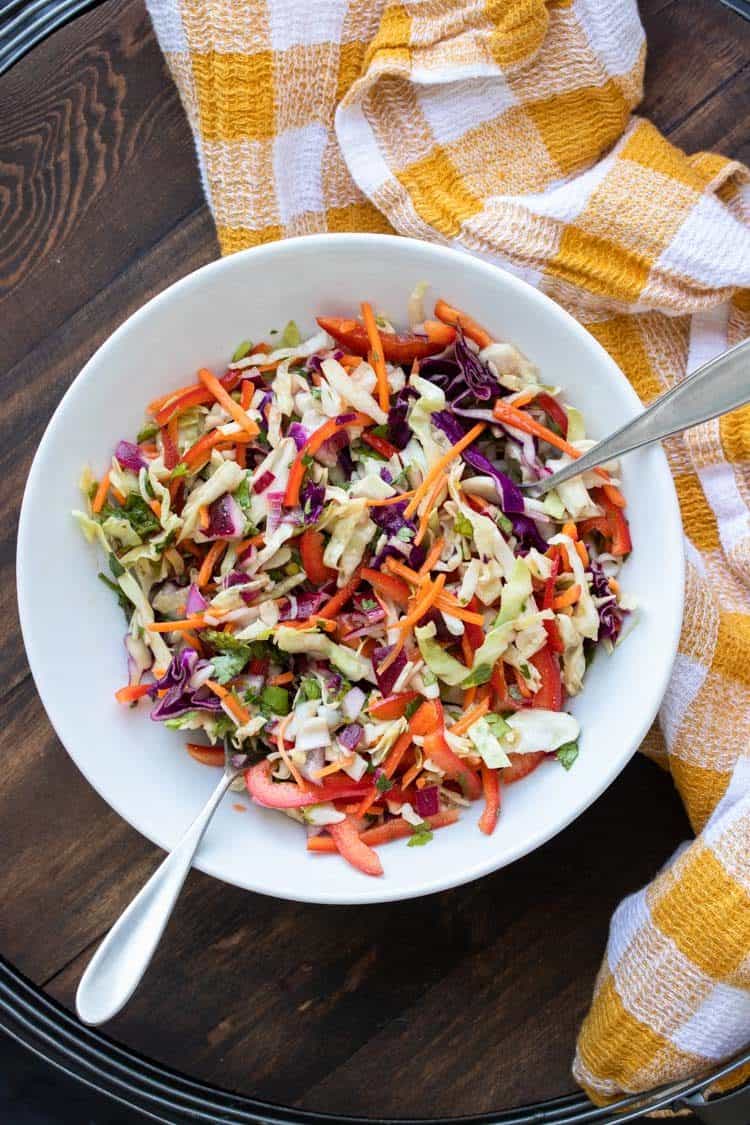 Crispy, crunchy and full of flavor! These baked onion rings are a healthy oil-free version of an all-time favorite. Coating and onion become one melt in your mouth treat!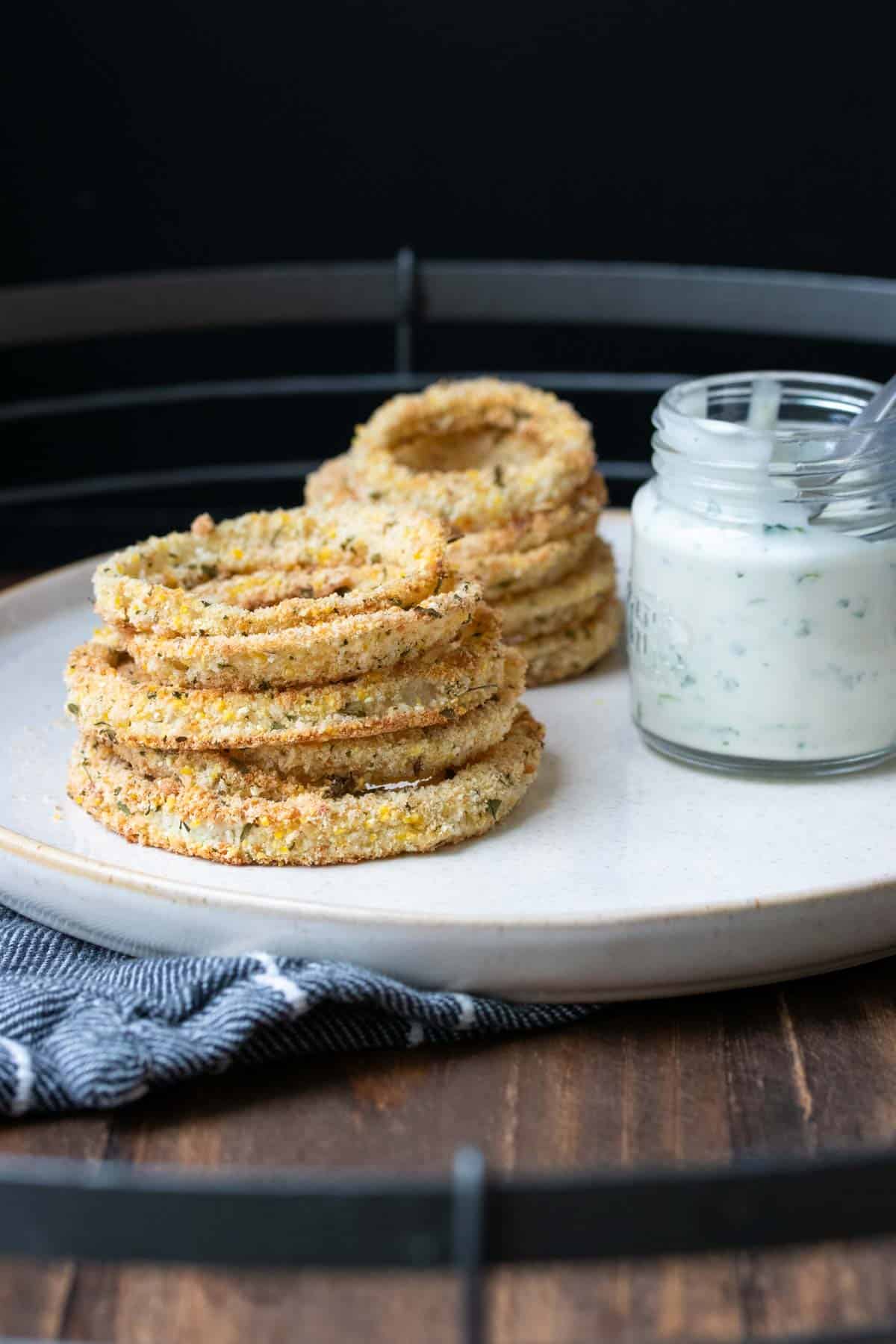 Vegan Picnic Sandwiches and Burgers
An easy lentil veggie burger recipe that uses up any veggies you have hanging around. It's flavorful, has a great texture and can even be made gluten-free!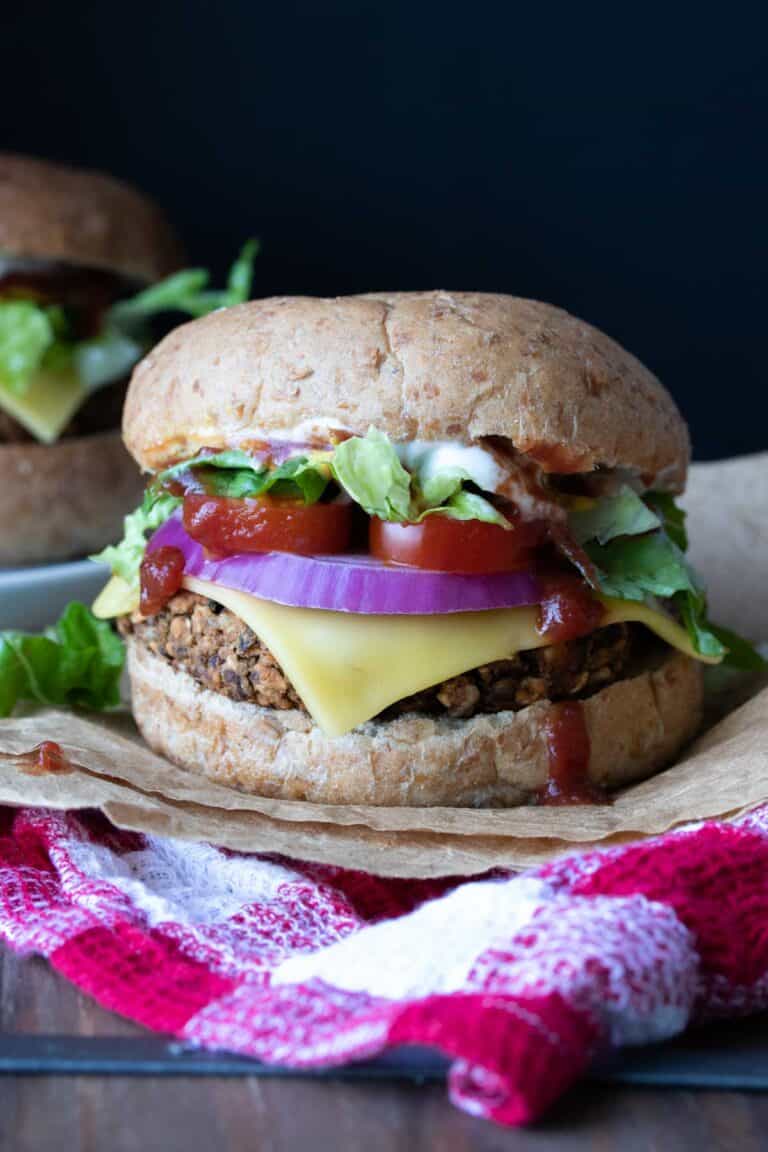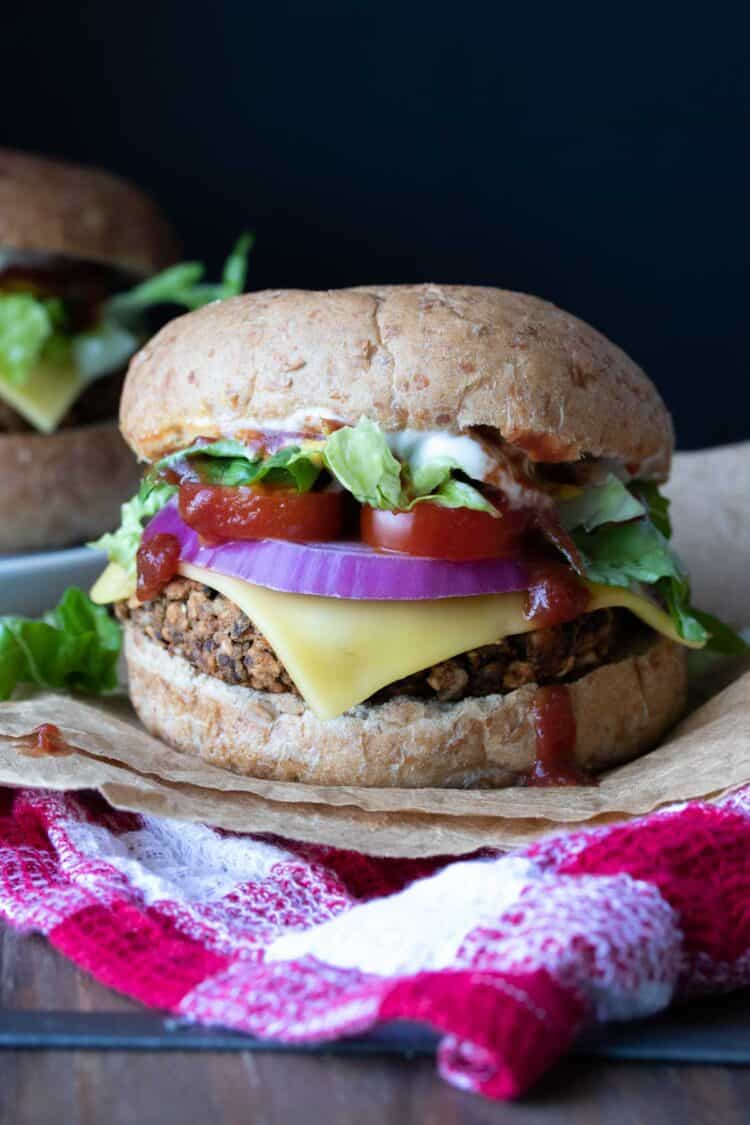 Gluten-Free Vegan Black Bean Burger
Looking for the perfect easy recipe for a quick dinner? These gluten-free vegan black bean burgers are low fat, full of protein and take 10 minutes to prep!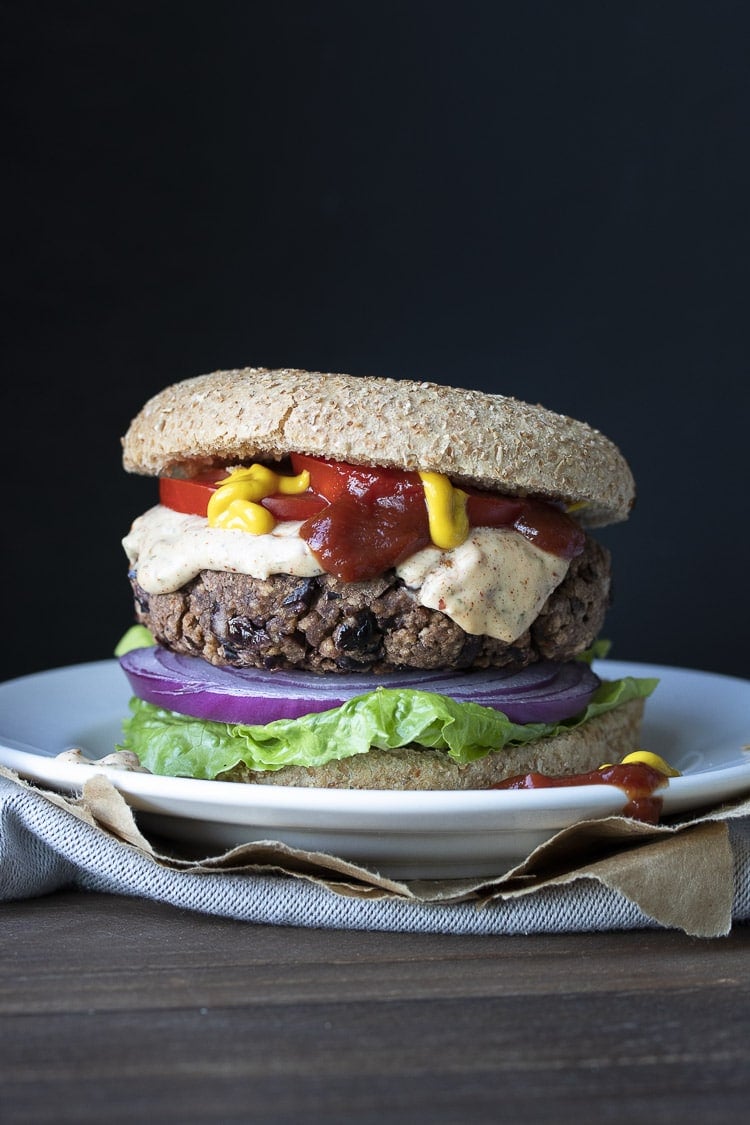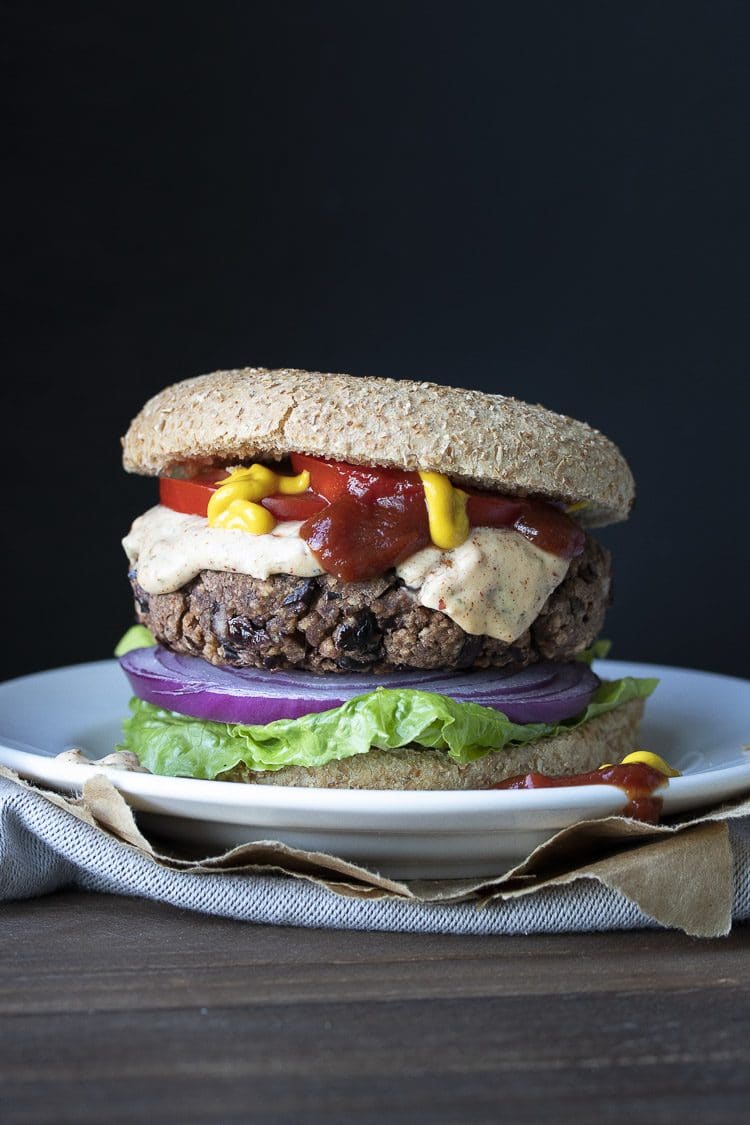 Bringing BBQ to your table in a non traditional way. This vegan BBQ black bean burger is sweet, tangy and full of flavor! It is really easy to throw together. If you're a BBQ lover, you're going to love this one!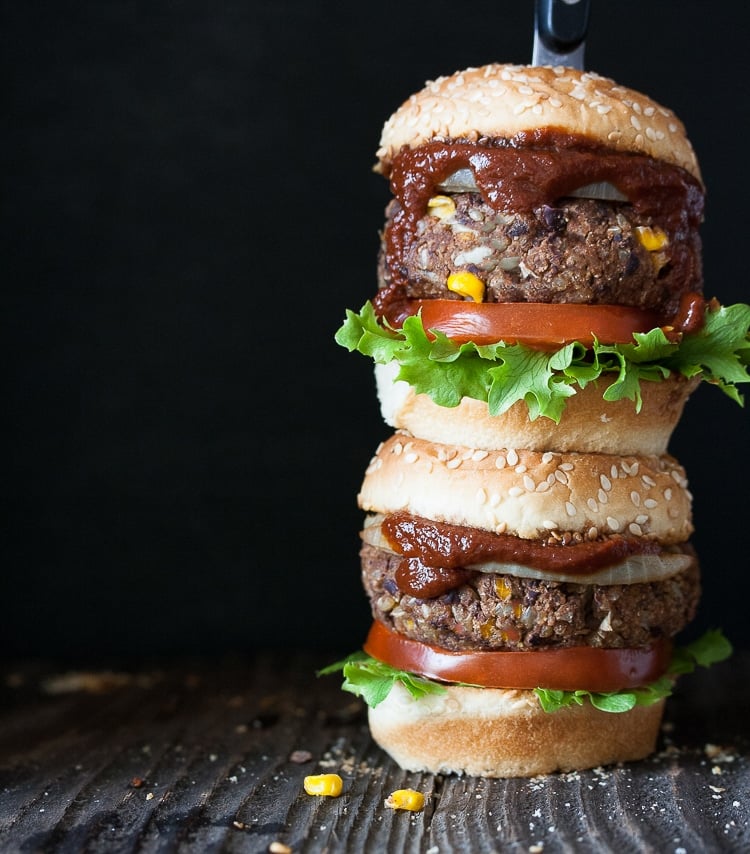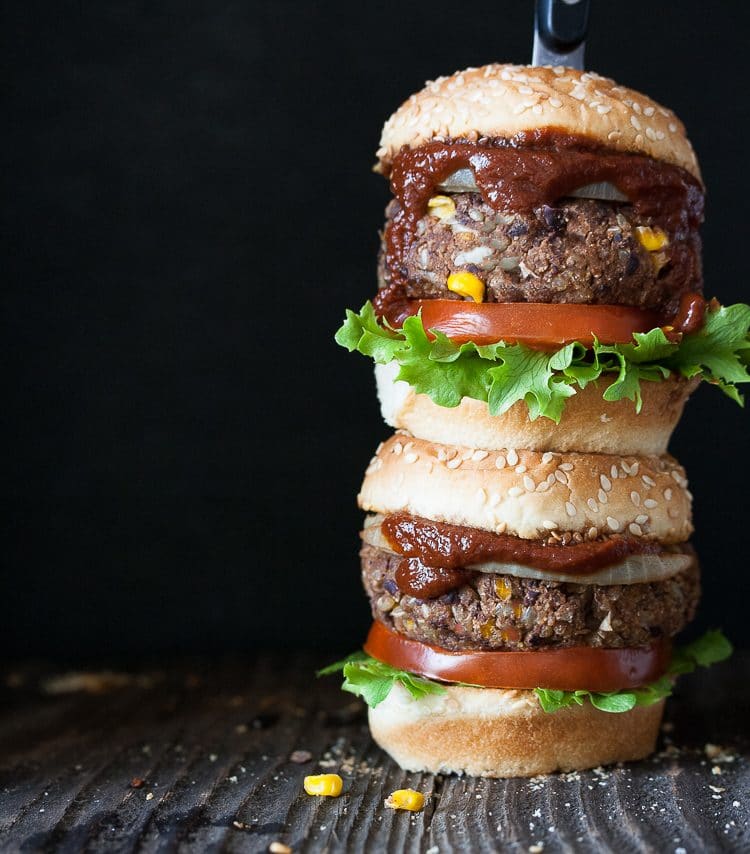 Vegan Mashed Chickpea Salad Sandwich
Mashed chickpeas, piles of veggies, and a mayo free creamy base make this vegan mashed chickpea salad sandwich the perfect all in one recipe!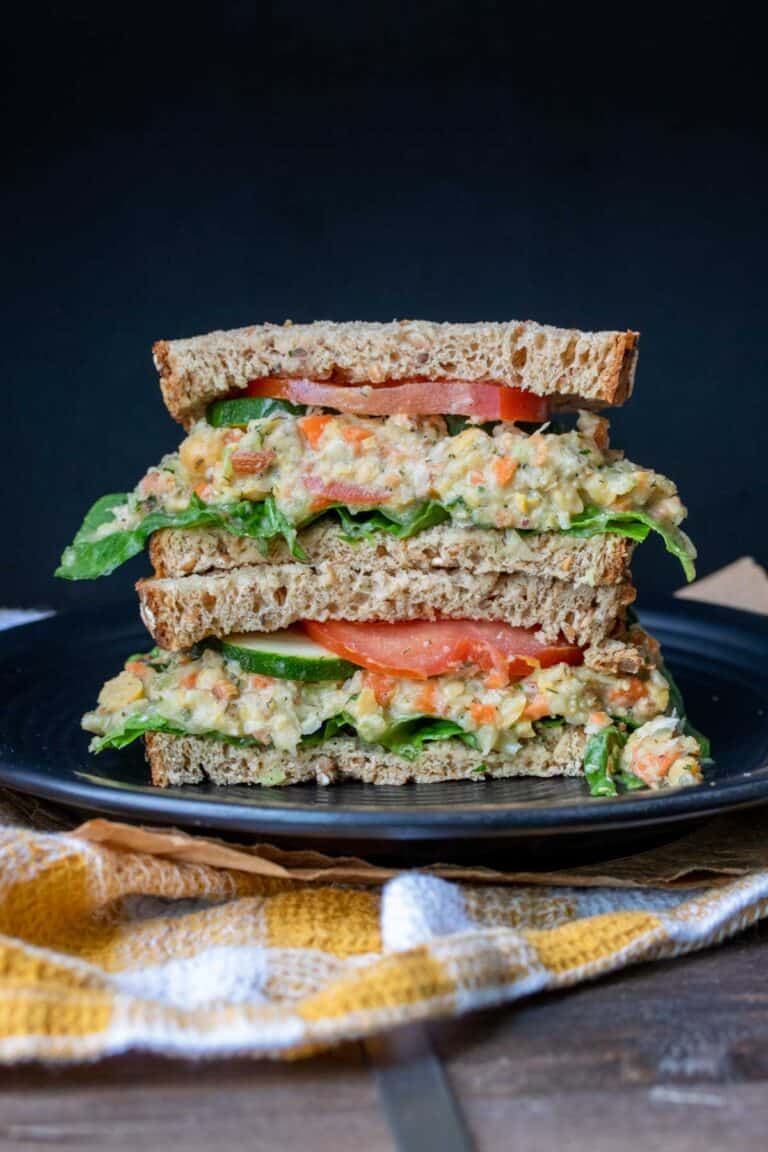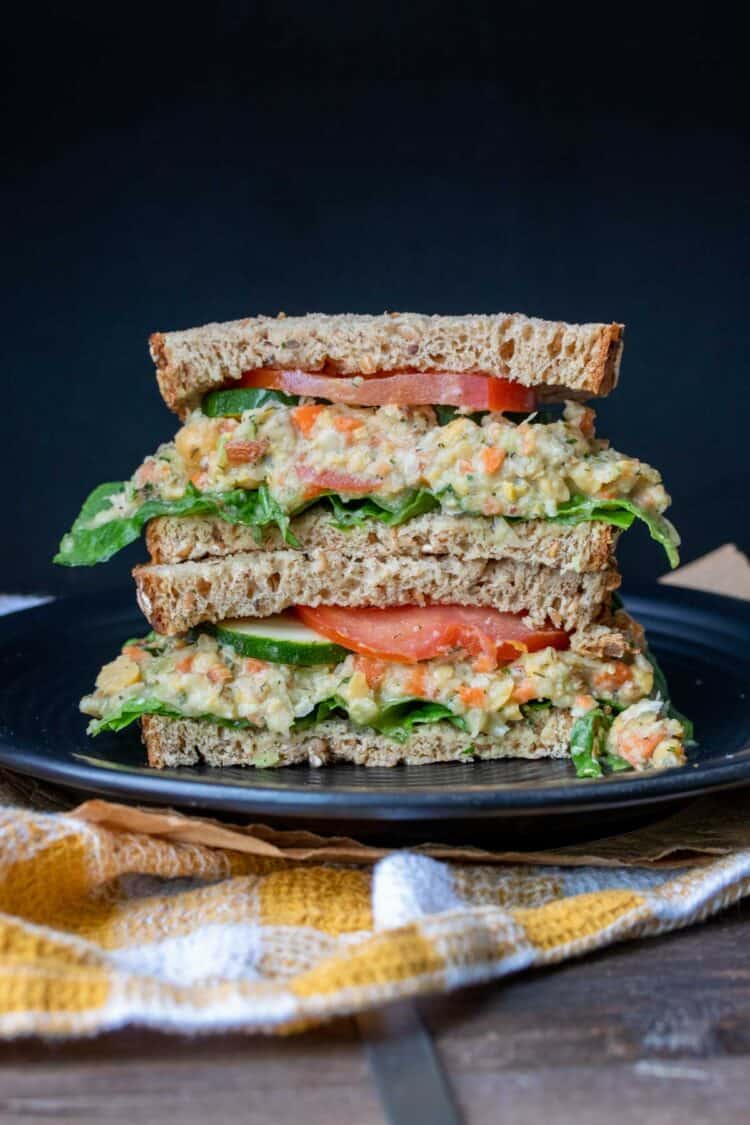 Apple, Arugula and Smoky Tempeh Sandwich
The vegan tempeh sandwich that encompasses fall and all its flavors! Smoky tempeh, sweet apples and spicy arugula, a perfect dipper for those winter soups.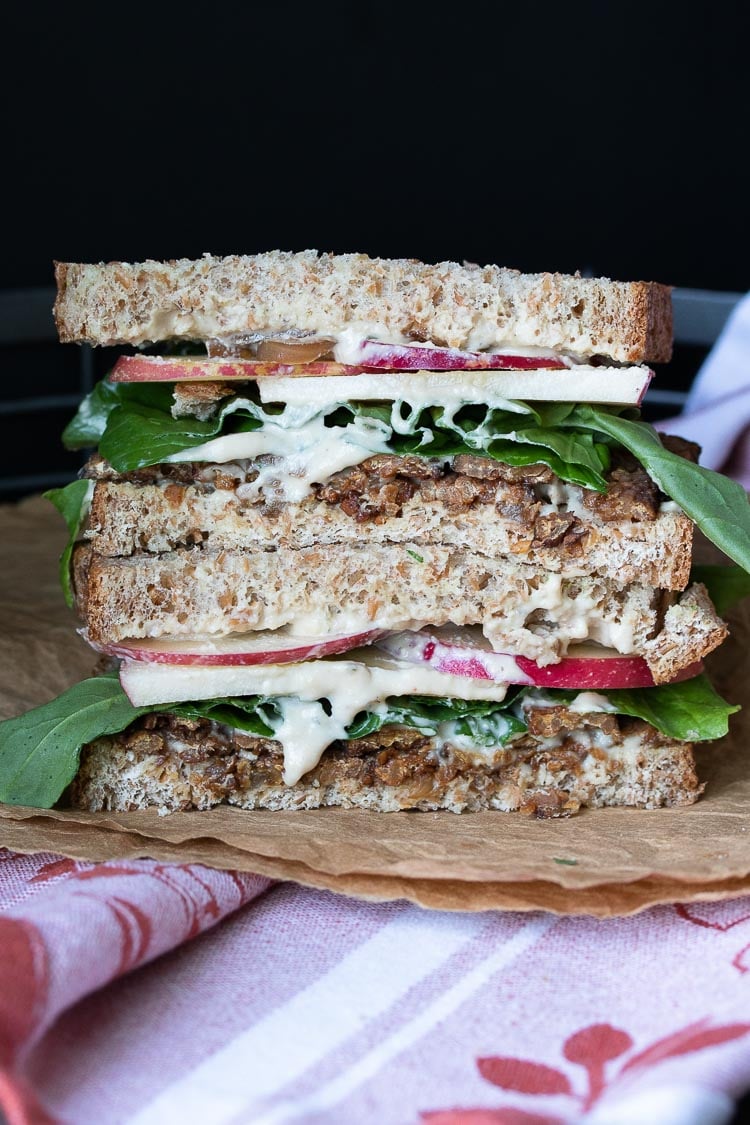 This easy to throw together twist on the classic version is amped up a few notches with a fresh summery surprise. You'll never go back to the old boring version once you've tried this vegan BLT with coconut bacon and fresh sliced peaches!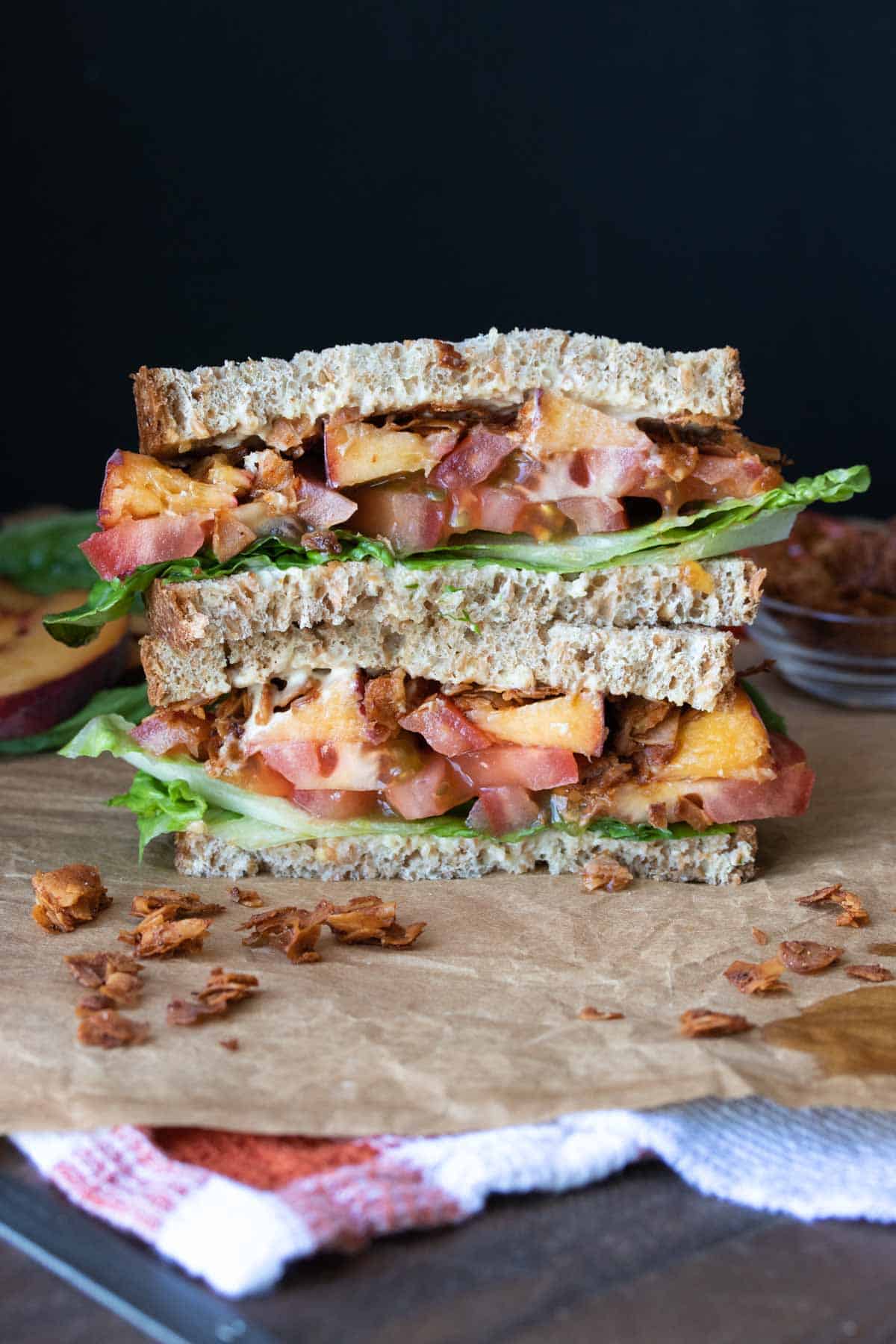 Vegan Picnic Desserts
Ultimate Vegan Date Sweetened Brownies
Heavenly vegan date sweetened brownies that are chewy and deliciously fudgy. These are gluten-free, easy to make and amazing! You NEED these in your life!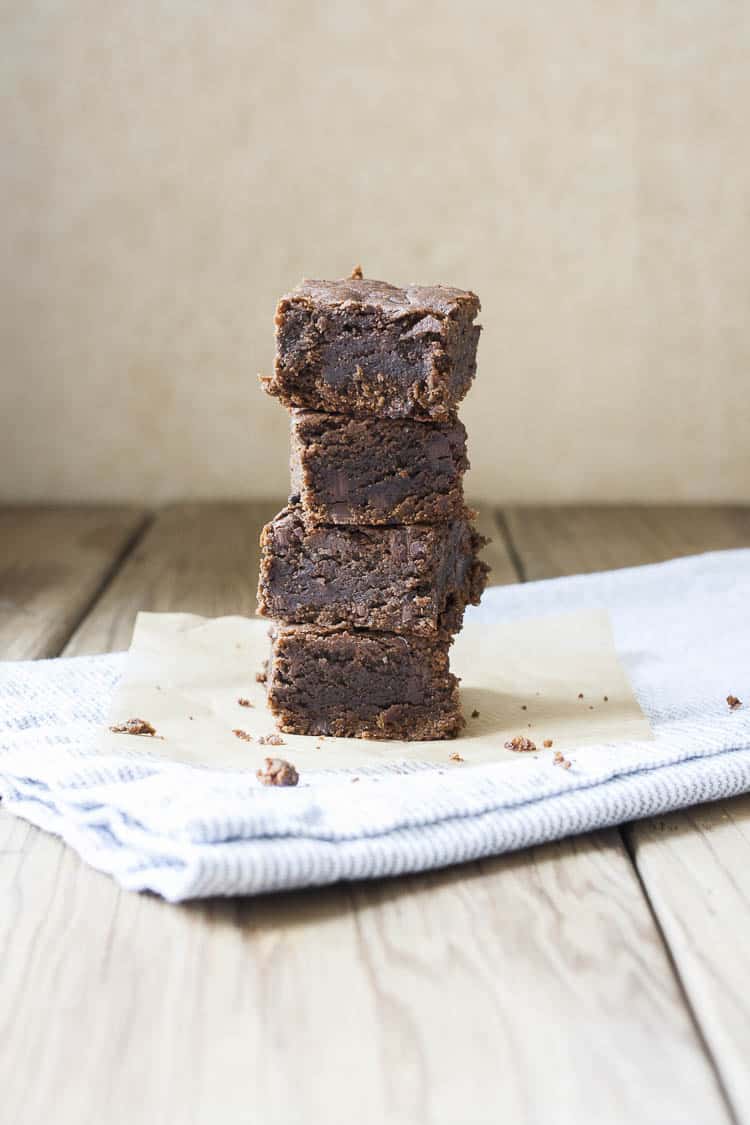 These vegan chickpea blondies are amazing! You will have no idea they are based on protein packed chickpeas. The gooey, fudge like centers are perfection.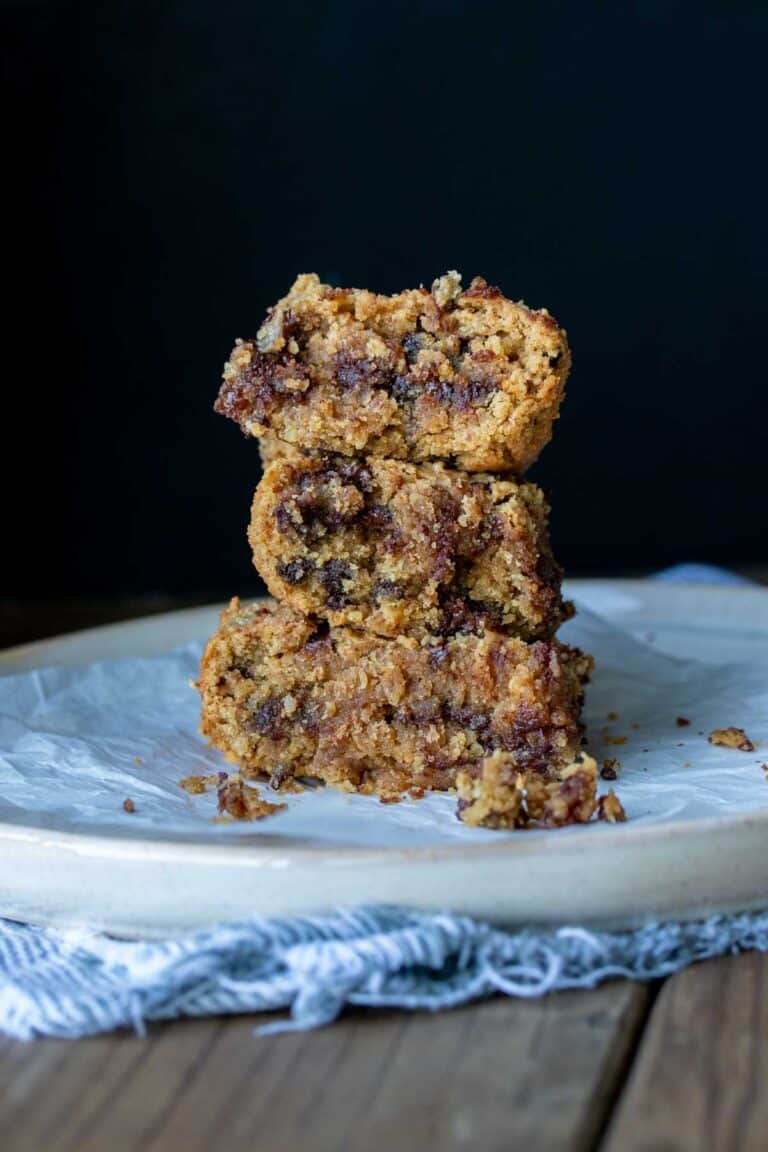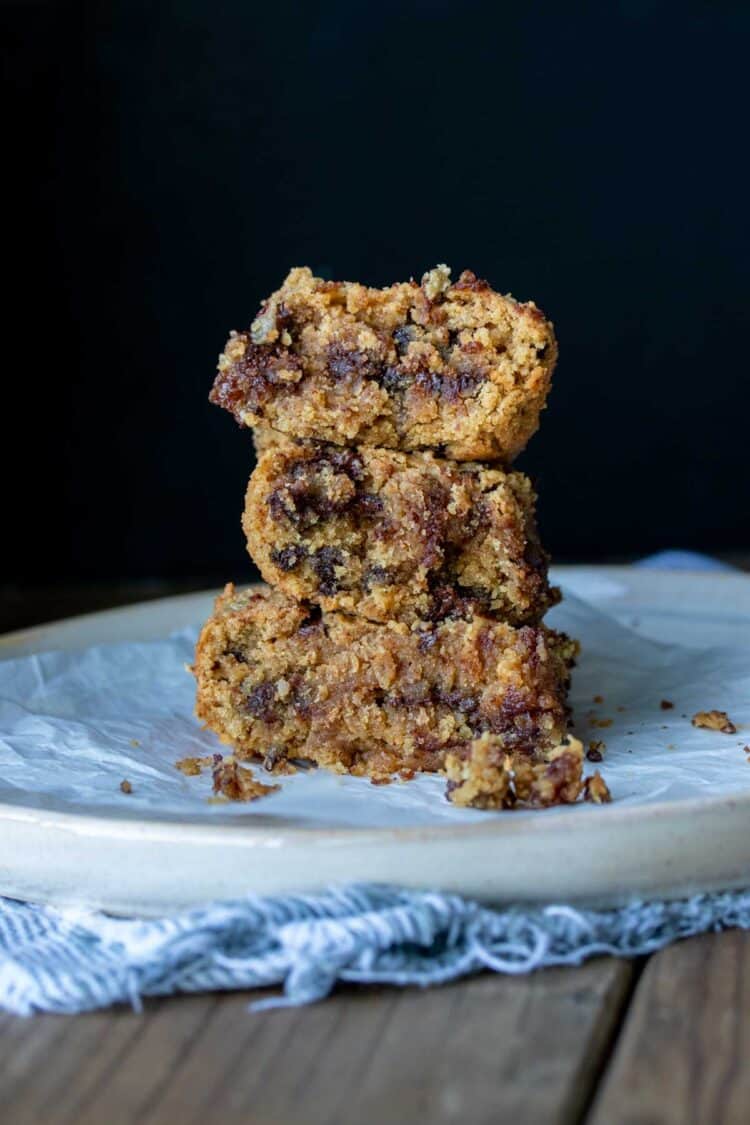 Grain Free Sea Salt Chocolate Chip Cookies
These grain-free chocolate chip cookies will blow your mind! So buttery, rich and delicious, you won't believe they have no oil and use only whole food fats. They spread while baking, are uber chewy and you won't be able to put them down!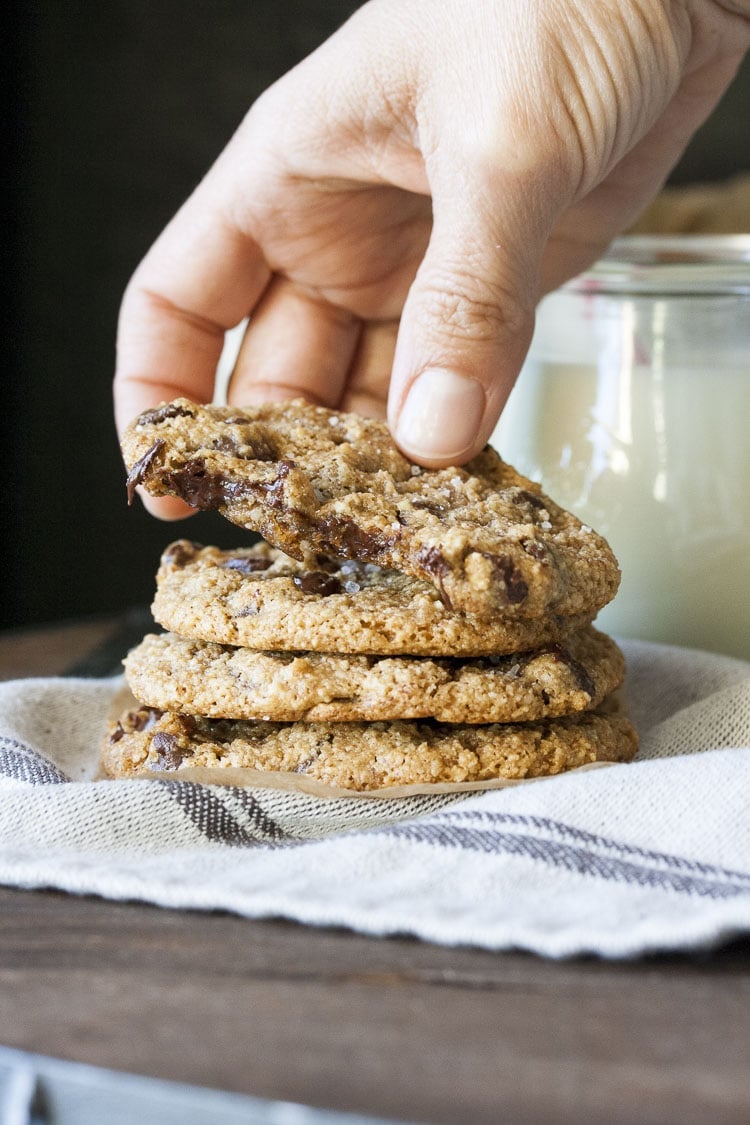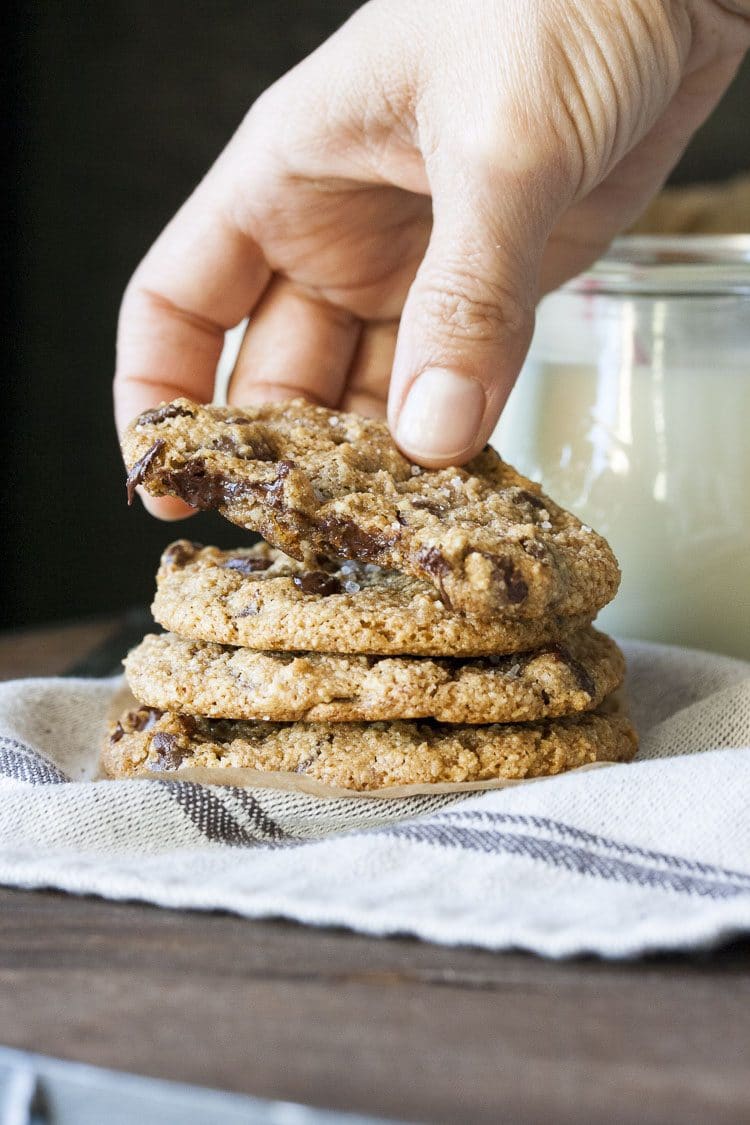 Healthy and beyond delicious vegan oatmeal raisin cookies made with whole food ingredients but taste like decadence. They will win over any cookie lover!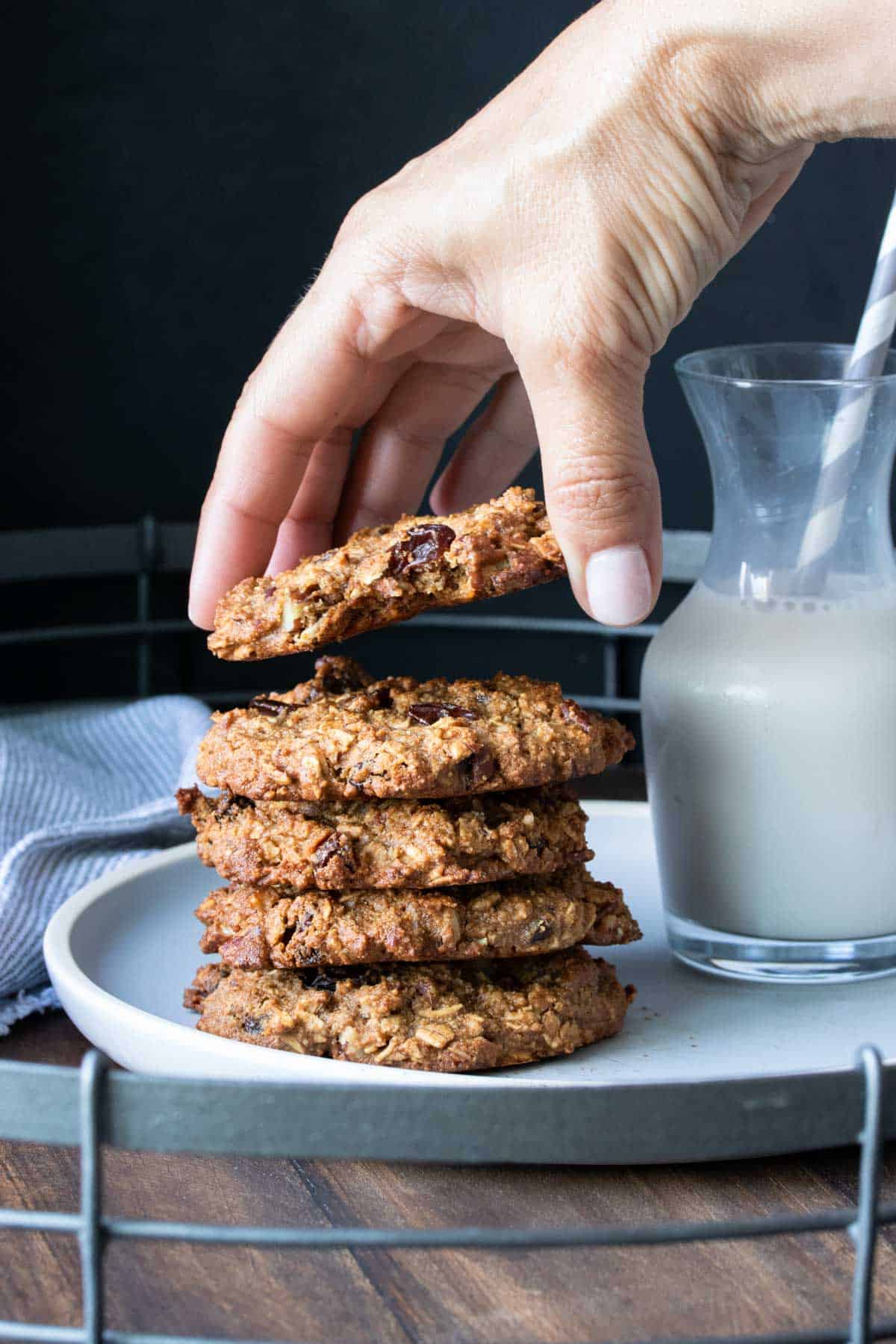 Peanut Butter Banana Oatmeal Cookies
Nine ingredients and less than 30 minutes to incredible healthy peanut butter banana oatmeal cookies. Crispy edge and melt in your mouth middle, perfect for breakfast or a healthy snack!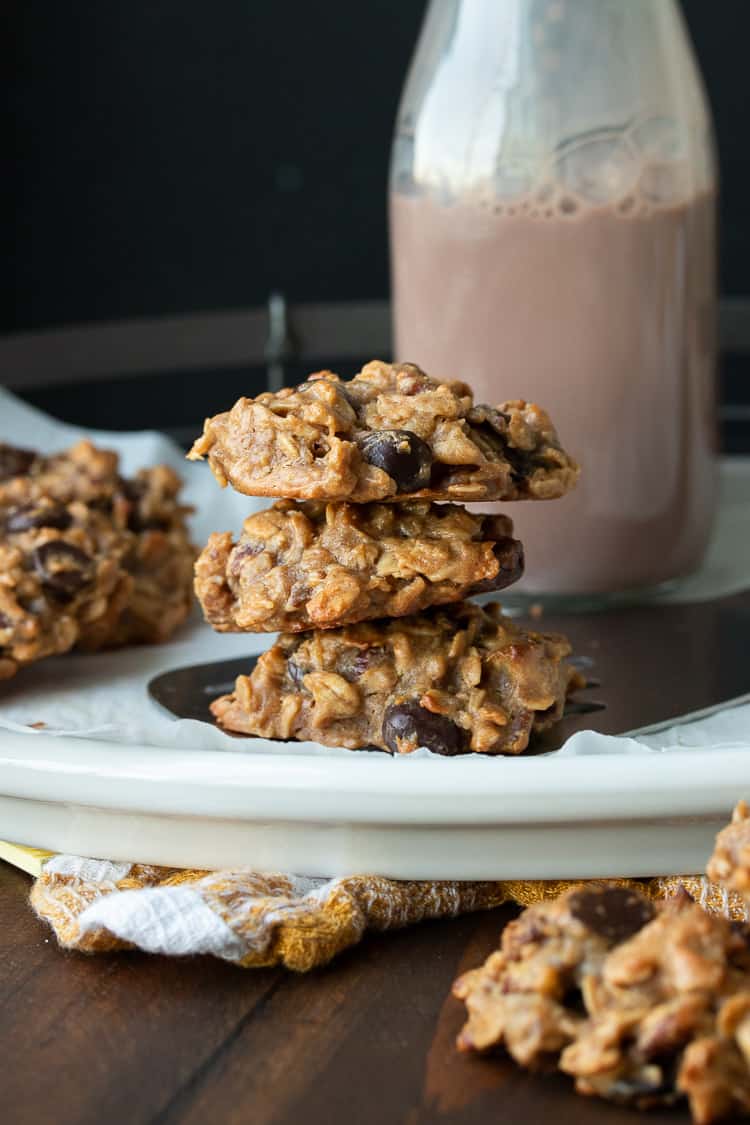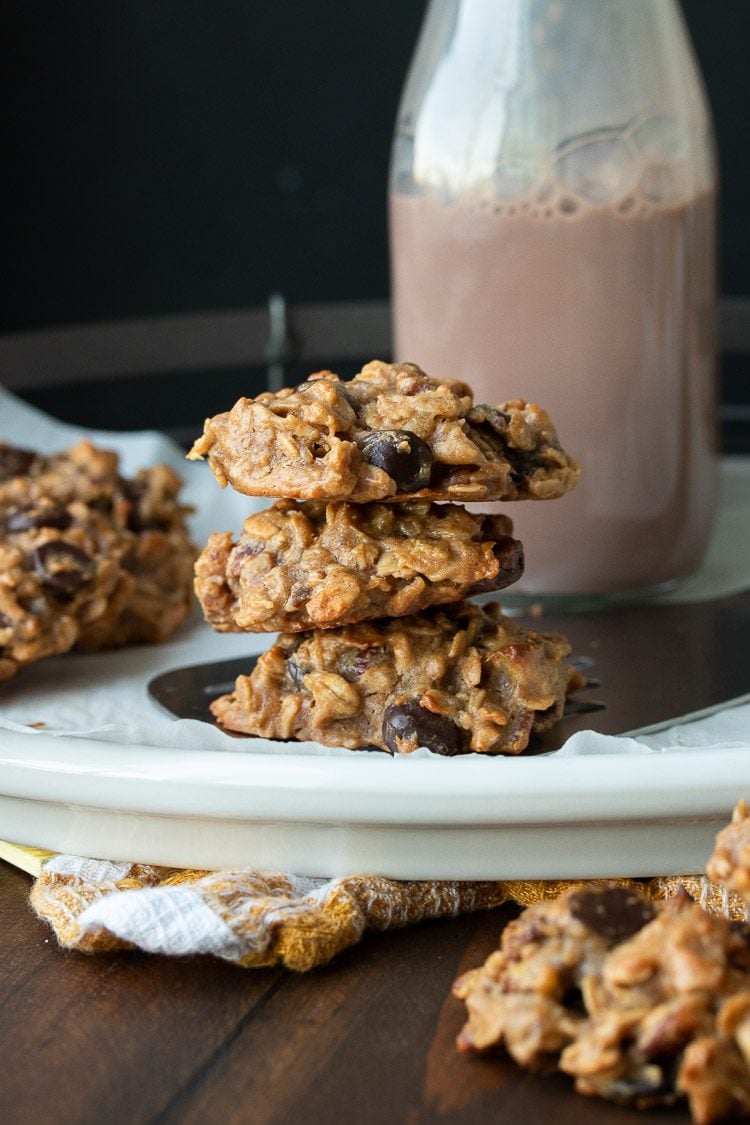 Strawberry Chocolate Mousse Dessert
A layered vegan strawberry chocolate mousse dessert topped with rich fudgy brownie crumbles for true foodies only. A chocolate lovers dream come true!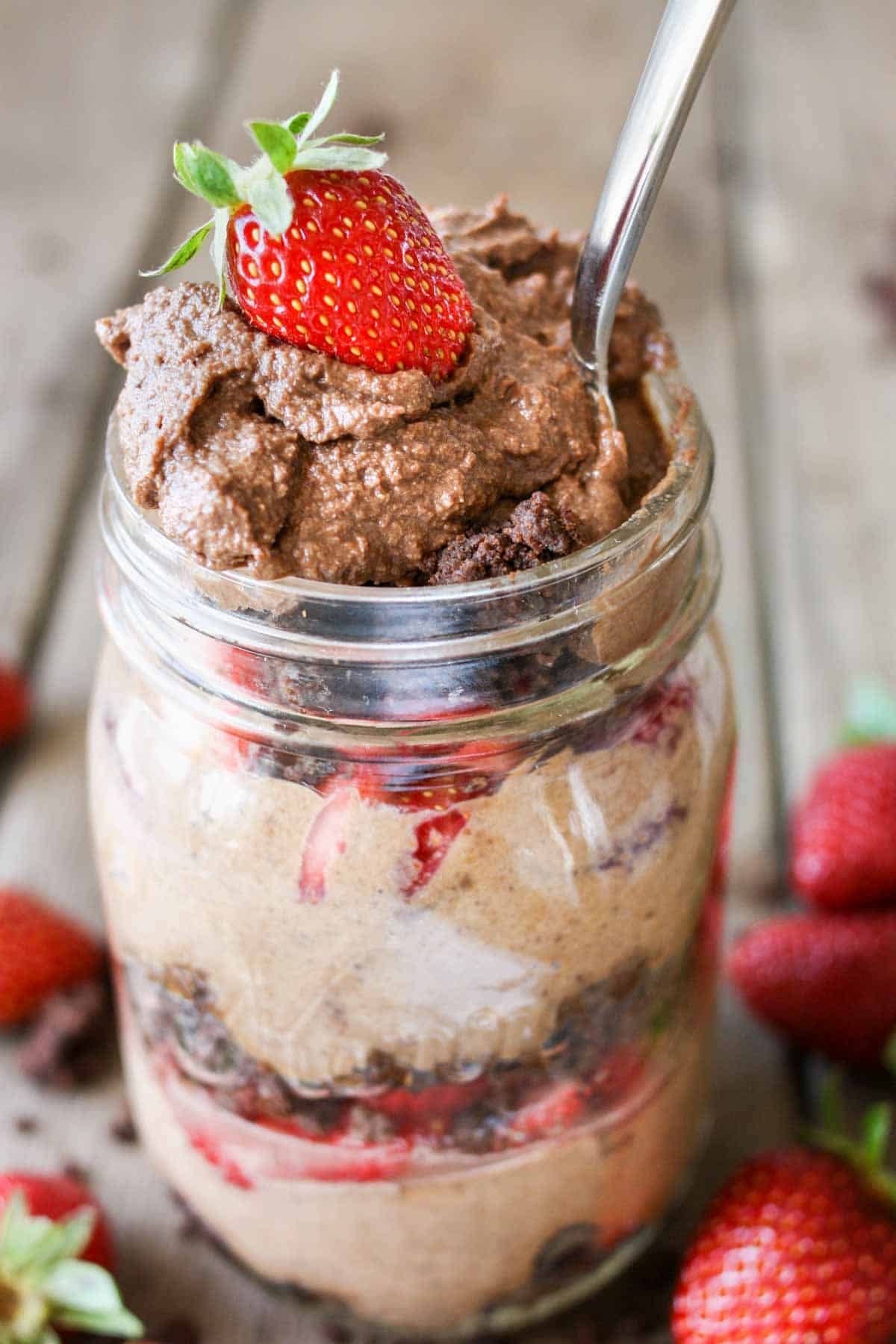 This vegan tiramisu recipe is a quick and easy twist on the classic version. Perfect for a snack or a make ahead dessert option, and great for on the go!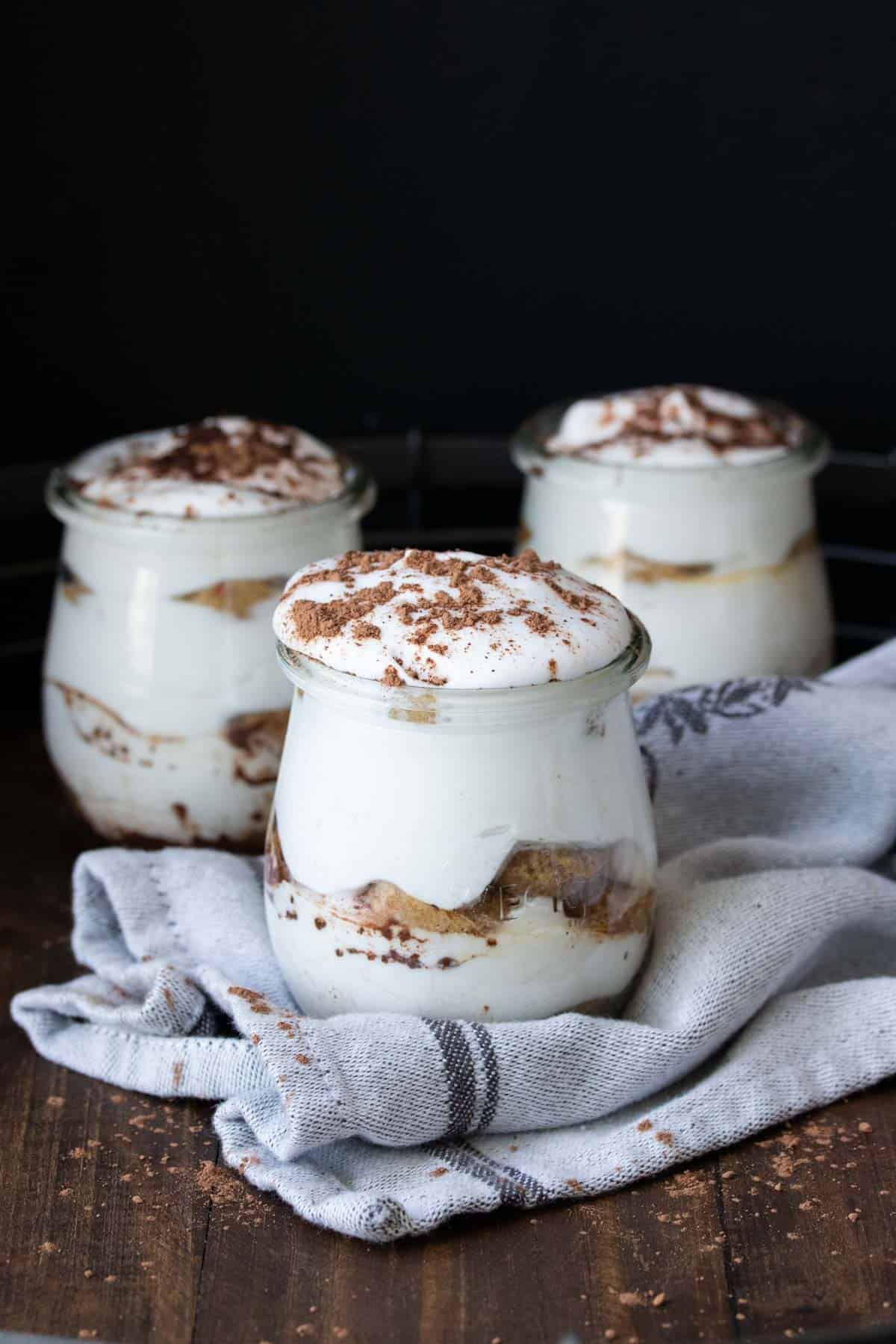 Hope you enjoy your picnic no matter how you plan it!